Welcome to Disney's Animal Kingdom, where adventure co-mingles with entertainment.
Among the various attractions that this park offers, Expedition Everest is one of the sought-after rides. It takes riders on an exciting uphill and downhill journey through the Himalayan Mountains.
If you are planning a trip to Disney's Animal Kingdom, you must be curious about this thrilling ride.
So today, let's take an in-depth look into Expedition Everest – its features, accessibility, ride restrictions – and answer the question at the top of everyone's minds – is Expedition Everest scary?
What is Expedition Everest?
Expedition Everest – Legend of the Forbidden Mountain is a roller coaster that snakes through the majestic Himalayan Mountains. It even features a villain – a yeti!
With a height of 199 feet, this thrilling ride is the tallest artificial mountain in Florida.
As with many of Disney World's roller coasters, it was co-built by Vekoma Rides Manufacturing along with Walt Disney Imagineering.
Which park is Expedition Everest in?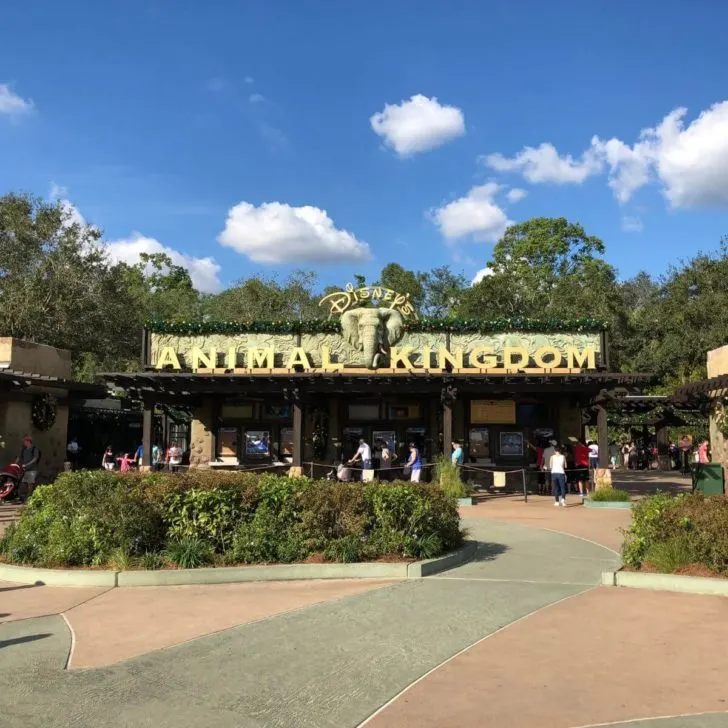 Expedition Everest is situated in Disney's Animal Kingdom, over in the Asia section of the park.
It is one of the iconic rides of this theme park and a must-do for anyone planning a trip to this park.
When did Expedition Everest open?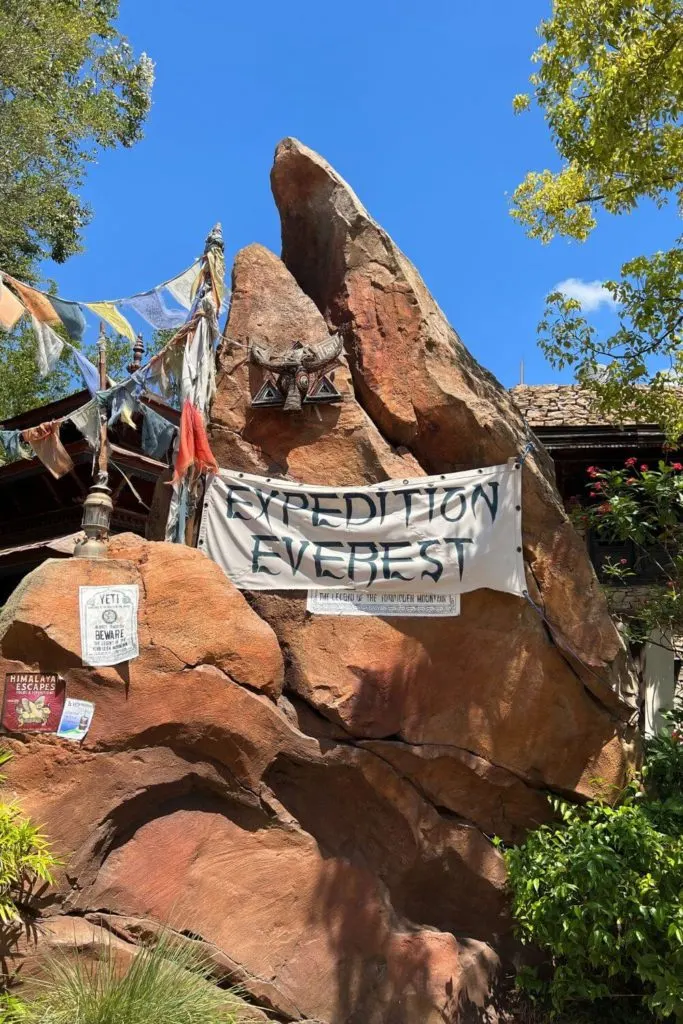 Expedition Everest opened its gates to the public on April 7, 2006. Since then, it has become one of the most adored rides in Disney's Animal Kingdom.
How long is Expedition Everest?
The entire ride of Expedition Everest lasts for about two minutes and 50 seconds. The length of the roller coaster track is approximately 3884.5 feet.
How fast does Expedition Everest go?
Expedition Everest is a high-speed coaster and reaches a top speed of 50 miles per hour. It is not your average roller coaster and the experience is nothing short of exhilarating!
Can I use Genie+ or Lightning Lane?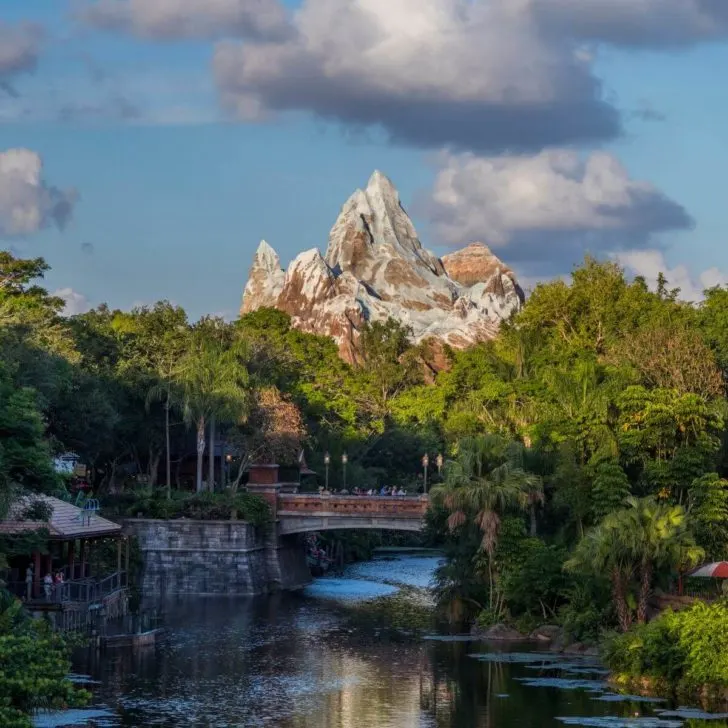 Yes, Expedition Everest is available as part of Genie+. Depending on the season, wait times can reach 1-2 hours. However, many days the average wait time is only 30 minutes (source).
If you're trying to decide whether to get Genie+ for Animal Kingdom, keep an eye on wait times on the app close to your trip to see if your must-do rides have long wait times or not. You might be able to get away without this extra expense!
Is rider switch available?
Yes, Expedition Everest offers a rider switch option. This facility allows adult riders to take turns while supervising their children who do not meet the height or age requirement.
Is there a single rider line?
Yes, there is a single rider line for Expedition Everest. This is a great way to ride without a long wait or need for Genie+.
It makes wait time pretty minimal, as not many people utilize it, so you often can walk on or only have to wait a few minutes.
Are there any accessibility features?
Disney Parks prioritize accessibility and ensure that every guest can experience the rides safely.
Expedition Everest requires riders to transfer from their ECV or wheelchair on their own or with the help of their party. Cast members cannot help with transfers.
Are there any health or safety restrictions?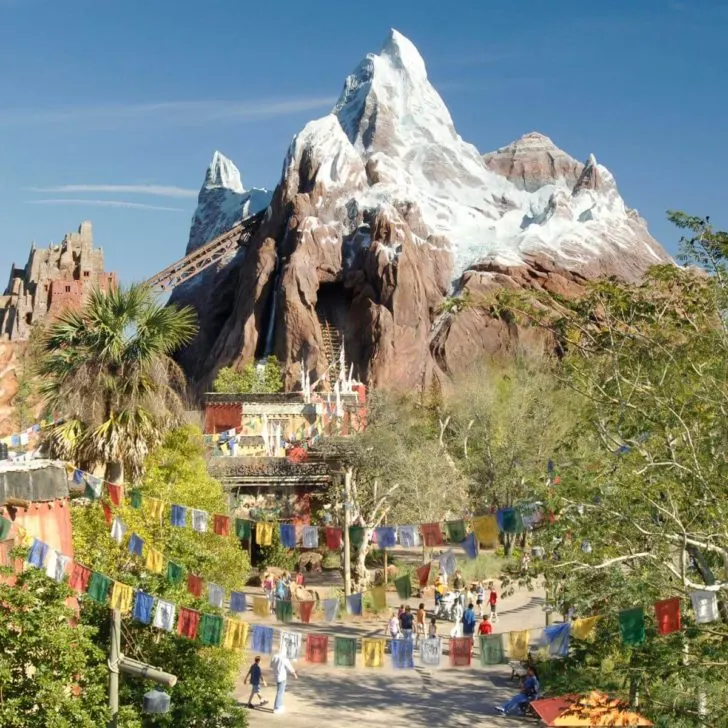 Before boarding Expedition Everest, Disney Parks require every guest to fulfill certain health and safety criteria.
Riders must be 44 inches tall or more, and guests with heart, neck, or back issues are not permitted to ride this roller coaster. Expectant mothers should also skip this ride.
Is there a ride photo?
If you love to capture memories, this ride has got you covered. There is a ride photo that you can buy as a souvenir from the Expedition Everest merchandise store.
Alternatively, if you get Genie+ or the Memory Maker package, the photo will automatically be added to your My Disney Experience account as long as you're wearing a MagicBand while on the ride.
When is the best time to ride Expedition Everest?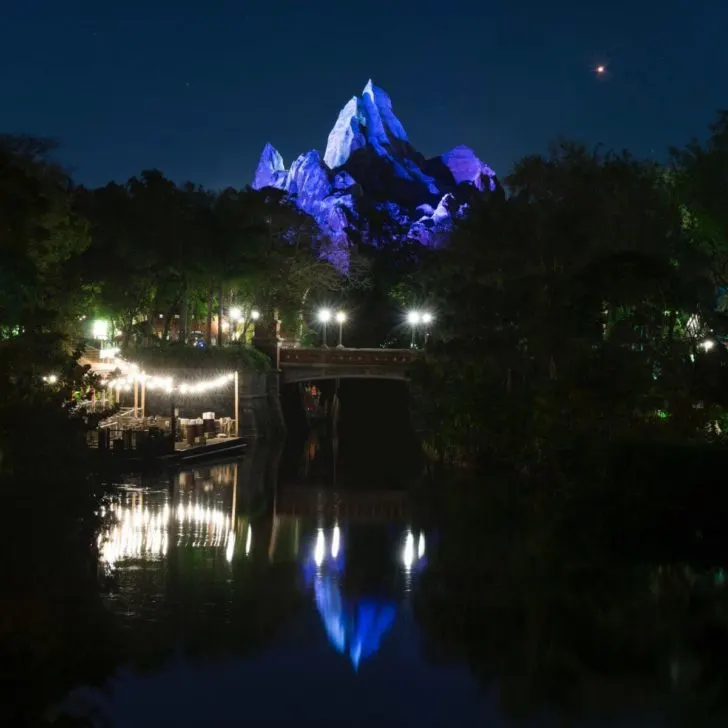 Disney's Animal Kingdom theme park has its peak hours during the afternoon.
The best time to ride the Expedition Everest is either early morning or later in the evening when the crowd is relatively low.
Keep in mind that the wait times for Expedition Everest may vary depending on the season and day of the week.
Does Expedition Everest go upside down?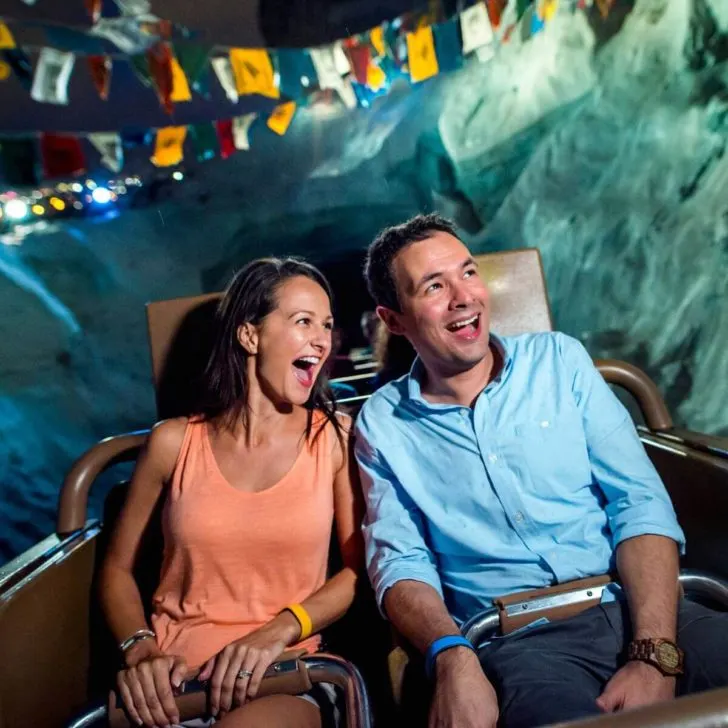 No, Expedition Everest does not go upside down. There are no loops, corkscrews, or other types of inversions. It does, however, have a section of the ride where it goes backwards!
Is Expedition Everest scary?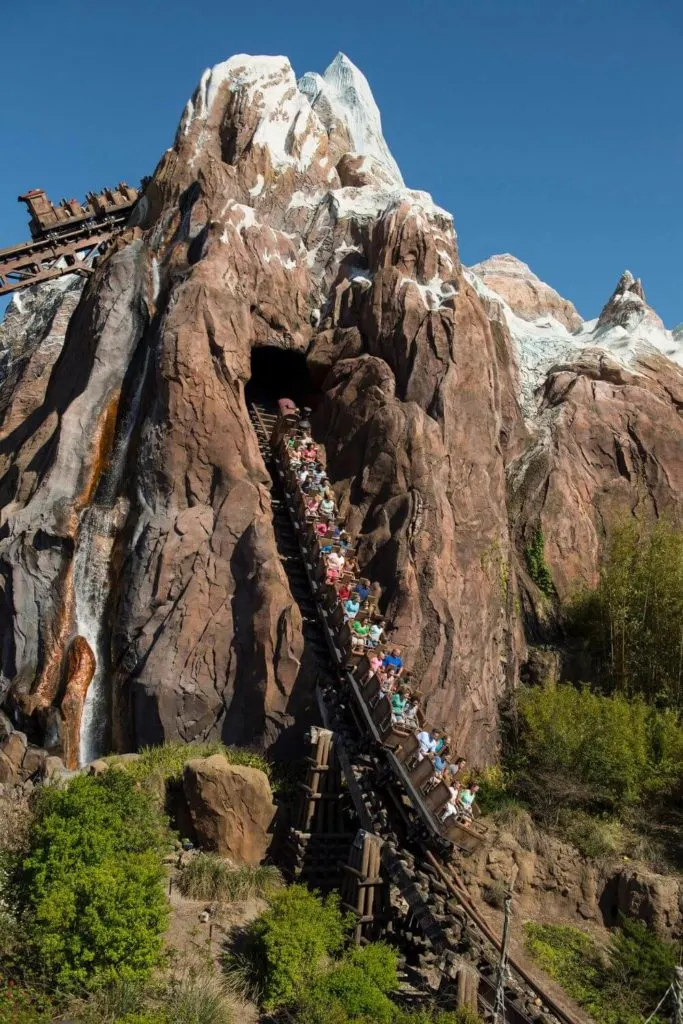 Now, the most crucial question that every rider has in their mind – is Expedition Everest scary?
The answer is simple – yes, it might be scary, but it is a thrilling experience that you won't forget anytime soon.
As a high-speed coaster taking sharp turns and steep drops, it can give you an adrenaline rush.
Perhaps the scariest part of this ride is the infamous Yeti monster and the section of the ride where it goes backwards!
All in all, Disney Parks ensures Expedition Everest is a safe and comfortable ride for everyone.
Are you ready to conquer Animal Kingdom's Expedition Everest Yeti ride?
Expedition Everest is an entertaining roller coaster that guarantees adventure and excitement. It is one of the most popular rides in Disney's Animal Kingdom and a must-visit attraction for sure!
With a single rider line, a rider switch option, and no inversions, it is a family-friendly ride that everyone can enjoy. While it might be scary, you'll undoubtedly have a memorable time.
Next time you're at Disney's Animal Kingdom, don't forget to give Expedition Everest a go!
---
About the author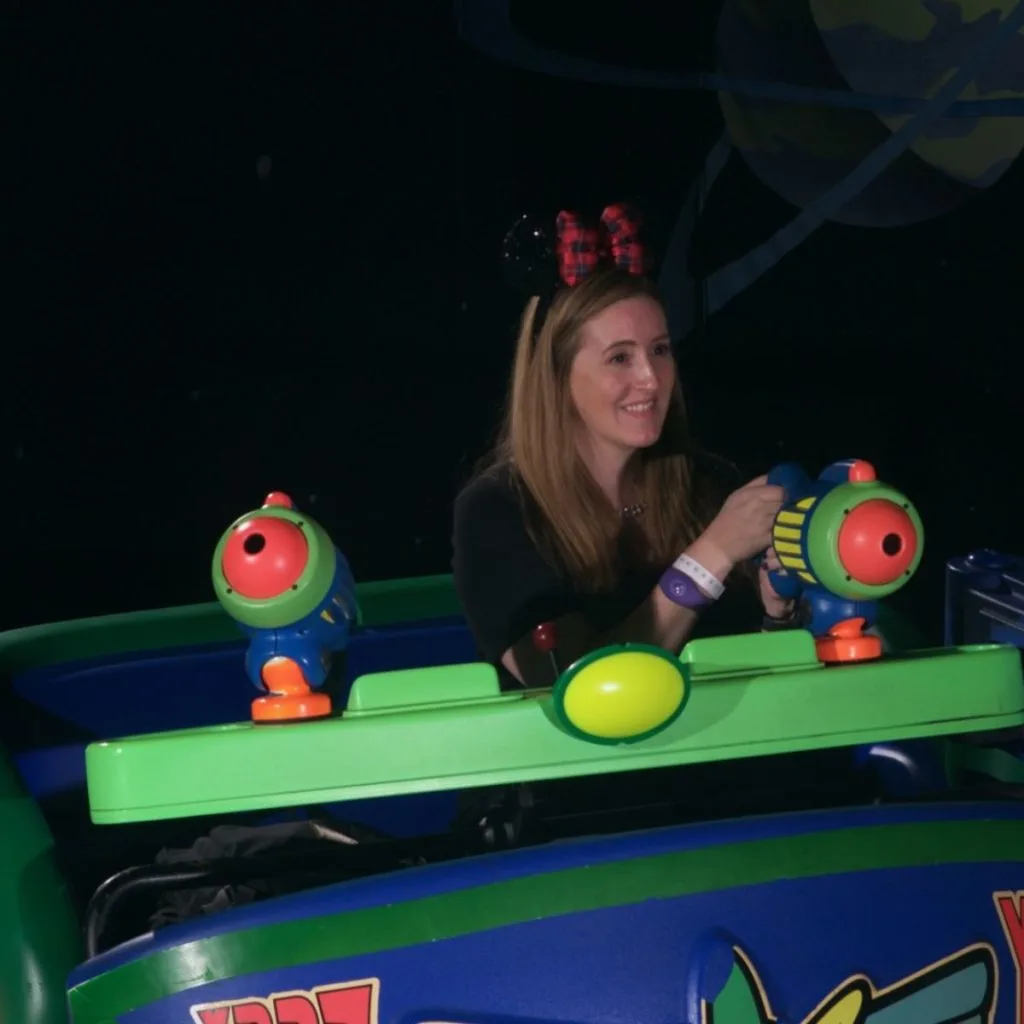 Meg Frost is the creator of The Park Pixie, where she covers Disney World, Disney+, and Disney fandom.
She holds an M.A. in Journalism from Northeastern University and B.S. in Communication & American Studies from University of Miami.
---