We all know that dogs are some of the purest and most loyal forms of love out there, so why not let yourself be whisked away by the spirit of friendship between puppies and people in these Disney dog shows?
Get ready to laugh at our furry little heroes as they take on obstacles courses crafted especially for them, train to be service animals, solve crime, and just be the goodest pups.
With heartwarming stories and sweet moments between pets and their owners, this list is here to remind us that pups truly are our best friends!
101 Dalmatians (1997)
Let's take a trip down memory lane to the late 90s when Disney graced our screens with the animated series, 101 Dalmatians.
The series picks up after the animated movie, with Roger, Anita, and their 101 pups moving to the countryside.
You'd think that'd stop ol' Cruella, but think again! After all, she still hasn't got her spotted fur coat.
Sure, the series might not have won any major awards (sorry, Emmys), but it definitely won our hearts — and the hearts of any four-legged friends who happen to be watching.
101 Dalmatian Street (2018)
The spotted pups are at it again in the animated series, 101 Dalmatian Street.
This show is all about the adventures of Dylan and Dolly, two dashing Dalmatians living in modern day London with their big family of 97 other canine siblings.
Yep, 101 dogs all living under one roof, talk about a doggy daycare gone wild!
From chasing squirrels to solving mysteries, these pups are always up for some wacky fun. Trust me, you'll be barking mad if you don't tune in.
Awesome Animals (2017)
Have you checked out the 2017 National Geographic docuseries, Awesome Animals? If not, you're in for a treat!
This six episode series dives deep into the world of some of the most fascinating creatures on Earth – and two of the episodes are all about canines!
Get ready to be entertained and amazed as you learn about the unique characteristics and behaviors of each animal.
Episode 1 covers dogs, while episode 9 covers wolves, and it is so fascinating to compare the two!
Don't worry, you won't have to sit through a boring lecture. This show is full of cheeky commentary and unexpected moments.
Bluey (2018-22)
Let's talk about the one of the biggest names in animation these days, Bluey.
This Australian-born animated show follows the adventures of a six-year-old blue heeler pup named Bluey and her family.
Bluey and her family bring the kind of humor that is equal parts heartwarming and funny.
The short episodes are usually under 10 minutes long, making them perfect for a quick break or short attention span.
You might think you're too old for it, but trust me, you're not. My nephew loves this show and it's super cute. I sometimes find myself singing the intro song when I miss him.
Also, Bluey is such a good show that it won an Emmy for outstanding children's programming!
Cesar Milan: Better Human, Better Dog (2021-23)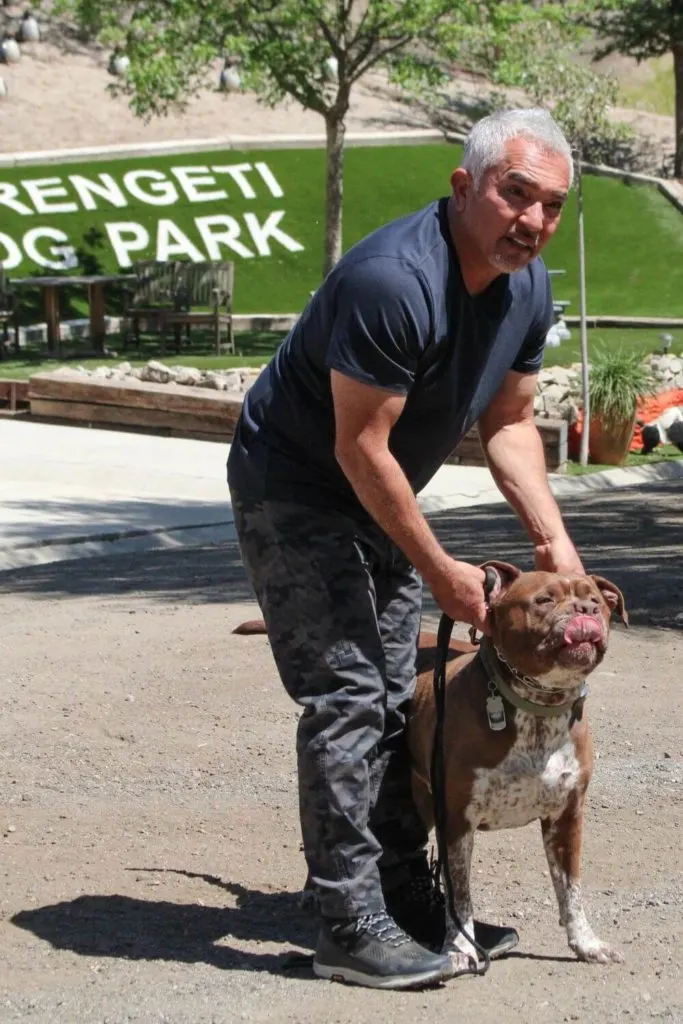 If you thought you knew everything about training your four-legged friend, think again. The one and only Cesar Milan is back with his latest show, Cesar Milan: Better Human, Better Dog.
With three seasons already under his belt, Cesar teaches us mere humans what it really takes to be a dog's best friend.
So put down that chew toy and get ready to learn some tricks that even Fido didn't know existed. With Cesar by your side, you'll both be wagging your tail with pride in no time!
Dog: Impossible (2019-21)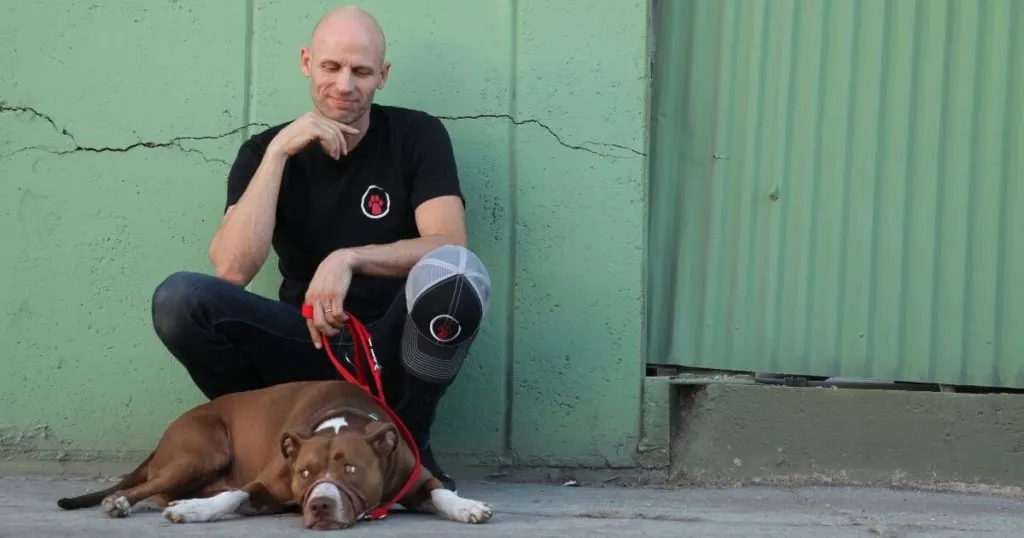 If you're a fan of canines and reality TV, you ought to give Dog: Impossible a go.
This National Geographic show follows Matt Beisner's quest to rehabilitate unruly pooches and unite them with their owners.
Whether you're a certified dog whisperer or just a lover of all things furry, Dog: Impossible is a splendid excuse to stare at your favorite furry friends for hours on end.
Plus, if you're feeling brave, you can always try out Matt's training techniques on your own furry friend.
Dog with a Blog (2012-14)
One of the cutest Disney Channel series out there is Dog with a Blog.
Yes, you heard that right. Not only does Stan the dog have his own blog, but he can also articulate his thoughts with a sassy wit that would make even the most seasoned bloggers jealous (me among them!).
The thing is, only his 2 mini humans know he can talk!
From navigating his blended family to solving canine conundrums, Stan has got it all covered. And let's not forget about his adorable antics that will make even the toughest of hearts swoon.
So, if you're in the mood for some serious doggy drama (yes, it's a thing), then look no further than Dog with a Blog.
Dug Days (2021)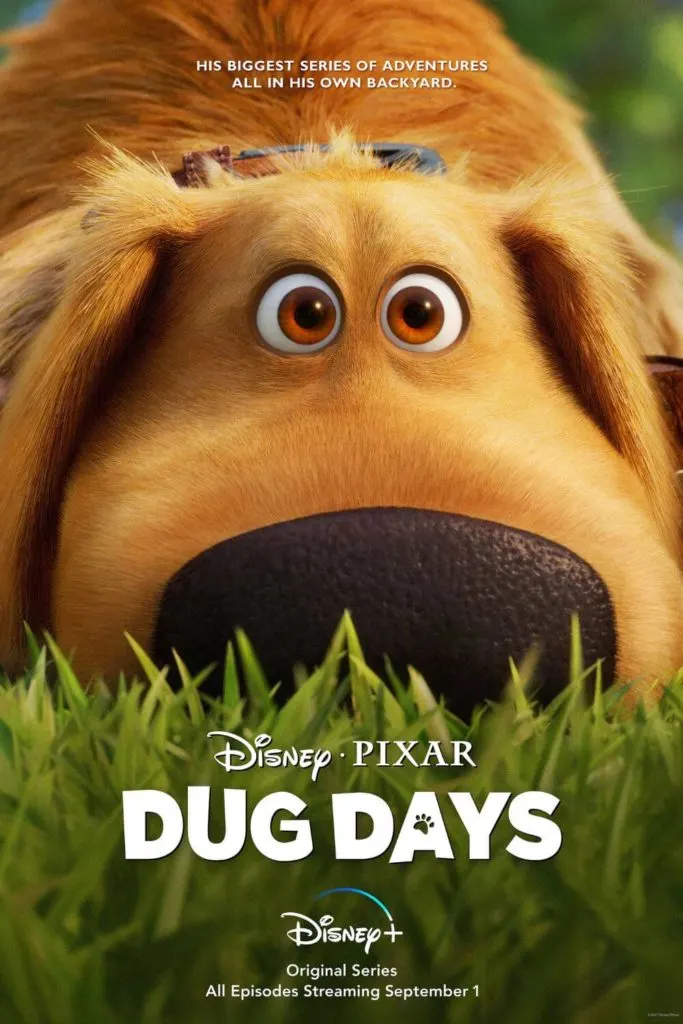 Listen up dog lovers, the lovable and adventurous Dug from Pixar's Up is back and better than ever.
That's right, Dug is now the star of his own Disney+ show called Dug Days and I couldn't be more excited to see what kind of hijinks he gets into next.
From chasing squirrels to making new friends, this pup is a real wild card. Pixar has once again hit it out of the park with their latest creation and I am ready to watch all of the episodes!
Also available on Disney+ is the short film, Dug's Special Mission.
Goof Troop (1992)
Get ready to reminisce on the good ol' days of '90s cartoons because we're taking a trip down memory lane with Goof Troop.
You remember, right? It's the one where Goofy plays a single dad who's just trying to keep up with his cool and rebellious son, Max.
With Goofy's clumsy antics and Max's rebellious teenager nature, this hilariously entertaining show definitely keeps you on your toes!
So grab your favorite snack, kick off your shoes, and let's dive into the wacky world of Goof Troop.
Kingdom of the White Wolf (2019)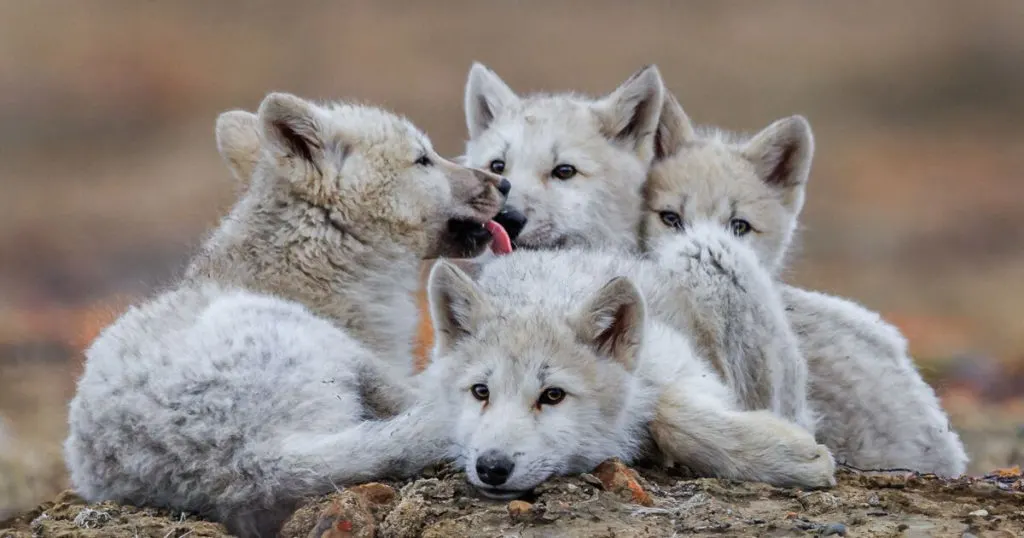 The 2019 National Geographic docuseries, Kingdom of the White Wolf, takes you on a journey through the frigid landscapes of Canada's British Columbia in search of the elusive Arctic wolf.
And who better to lead the way than photographer and wildlife filmmaker, Ronan Donovan?
Ronan is the real deal when it comes to tracking and documenting these majestic creatures in their natural habitat. So grab your parka and get ready for a wild ride with Kingdom of the White Wolf!
Playtime with Puppy Dog Pals (2018-19)
Do you ever find yourself wishing you could just spend all day playing with puppies? Well, lucky for you, Disney Junior's Playtime with Puppy Dog Pals has got you covered.
This show features two adorable, lovable, mischievous pups, Bingo and Rolly, that will have you grinning from ear to ear.
Tune in and get ready for some seriously cute and hilarious adventures with our four-legged friends.
Pop Goes the Vet with Dr. Joya (2022)
It's time to get wild with the newest National Geographic docuseries, Pop Goes the Vet with Dr. Joya.
Dr. Joya is breaking all the rules and getting up close and personal with some of the coolest furry (and not so furry) creatures out there.
From unclogging constipated koalas to giving pap smears to pachyderms, nothing is off limits for this sassy veterinarian.
So where do the dogs come in? Most of the episodes featuring at least 1 canine patient!
Puppy Dog Pals (2017-22)
Puppy Dog Pals is a show that's more entertaining than watching a pack of puppies chasing each other around a playground.
This Disney Junior production follows the adventurous duo of Bingo and Rolly, whose puppy antics will have you howling with laughter.
From saving a turtle in the arctic to tracking down a missing human friend, these pups prove that they're not just man's best friend, but also man's best partner-in-crime.
So, if you want to spend quality time with your little ones while indulging in some puppy love, you definitely don't want to miss out on these adorable cartoon canines.
Rocky Mountain Animal Rescue (2018)
Have you heard about the 2018 National Geographic docuseries, Rocky Mountain Animal Rescue?
It's basically the coolest show ever, showcasing the amazing work of animal rescue teams in the Rocky Mountains – any most of the episodes feature dogs.
Each episode is packed with heartwarming rescues and epic wildlife adventures that will leave you smiling from ear to ear.
Seriously, if you're looking for a dose of cuteness and inspiration, this is the show to watch. But grab some tissues before you hit play, because it can really tug at your heartstrings!
Teacher's Pet (2000-01)
Tired of being a dog, Spot disguises himself as a human boy named Scott and heads to school with his owner, a boy named Leonard.
This animated show was barking mad, in the best way possible. It was smart, sassy, and full of puns that even had the adults tuned in.
This show was the ABCs and 123s of how to make a kids' show that wasn't just for kids. Trust me, if you haven't seen Teacher's Pet, sit, stay, and give this show a chance.
Even better? It had a feature-length film, too!
Learn about Teacher's Pet the movie and other fun dog movies on Disney Plus.
Vets on the Beach (2021)
Grab your sunscreen and get ready for some sizzling hot television action!
National Geographic's latest documentary series, Vets on the Beach, is here, and it's hotter than Miami in July – with a side of adorable puppies, of course.
Get ready to be whisked away to the sandy shores of the Australia, where a team of veterinarians is doing everything they can to save the lives of the island's furry inhabitants – many of them dogs.
From dramatic rescues to heartwarming reunions, this show's got it all!
The Wizard of Paws (2021-22)
Bust out your puppy Snuggies and grab some tissues because The Wizard of Paws is taking us on a journey through the world of animal prosthetics.
This National Geographic docuseries follows Derrick Campana, a top animal prosthetist, as he creates custom legs, paws, and even fins for furry and aquatic friends in need.
From dogs to elephants and even a goose (yes, you read that right), Derrick works his magic and gives these animals a second chance at a fulfilling life.
So, grab some popcorn and get ready to witness the paw-some power of prosthetics!
Dog shows on Disney+ that are no longer available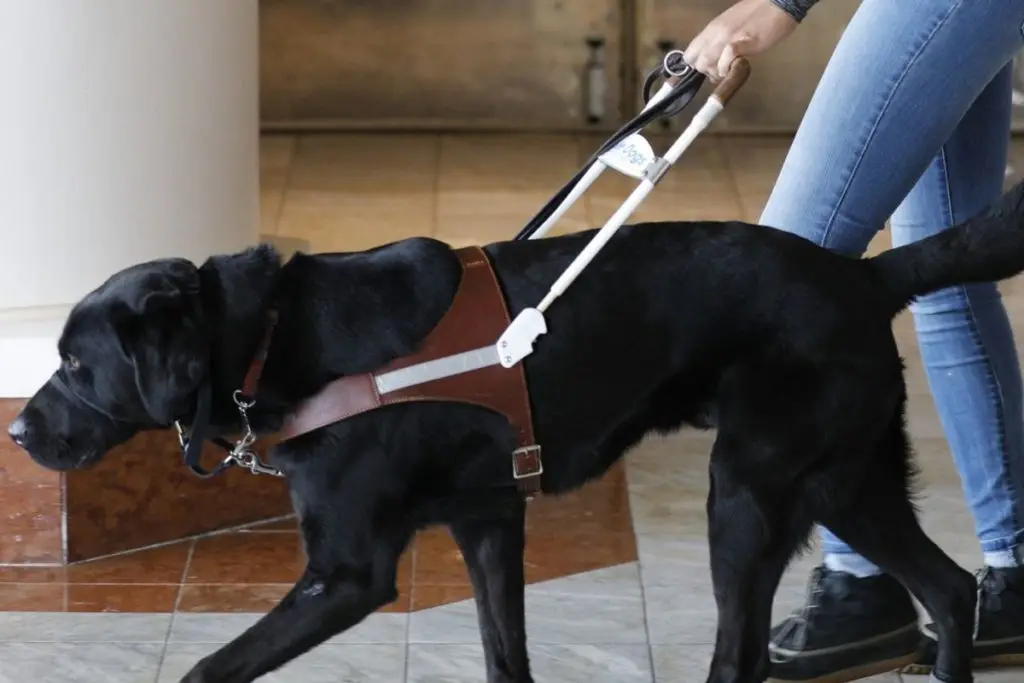 Unfortunately Disney+ went on a rampage, removing tons of original content earlier this year for cost-savings and tax cuts.
Here's a list of the dog shows that have been removed permanently:
Pick of the Litter – a docuseries about service dogs in training
Turner & Hooch (2023) – a spin-off show based on the original 80s flick
It's a Dog's Life with Bill Farmer – a docuseries following Farmer, voice of Goofy and Pluto, in search of heroic hounds
The Park Pixie's top picks
Last, but not least, from this list of dog shows on Disney+, here are my top picks:
Best docuseries: Kingdom of the White Wolf (2019)
Best fictional show: Dog with a Blog (2012-14)
Best animated show: Bluey (2018-22)
What are your favorite Disney dog shows?
From Pluto to Dug, Disney has truly done justice to man's best friend over the years.
While there are certainly many forgotten titles in this rich history of Disney dog shows, the ones we highlighted are truly one-of-a-kind entertainment that can appeal to all ages.
Whether it's the comforting comedies of the animated kids' shows, or the sometimes harsh realities that can be unpacked from their documentaries, these dog tales have something for everyone.
So now that you know my favorite Disney dog shows, it's your turn! What are some of yours? Let me know in the comments below.
Don't forget to check out my round up of the best Disney dog movies, too!
---
About the author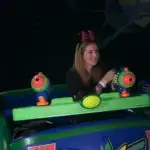 Meg Frost is the creator of The Park Pixie, where she covers Disney World, Disney+, and Disney fandom.
She holds an M.A. in Journalism from Northeastern University and B.S. in Communication & American Studies from University of Miami in Florida.
---
This post was originally published May 22, 2023. It was last updated October 12, 2023.