Are you a fan of Korean dramas? Looking for your next Disney+ marathon?
Look no further as we have rounded up the top Korean dramas that you need to add to your watch list.
From heartwarming romantic comedies to suspenseful thrillers, we guarantee that these Disney Plus Korean dramas will keep you on the edge of your seat from start to finish.
Best k dramas on Disney+
So, you're curious about K dramas, huh? Well, buckle up because I am about to take you on a ride through the wonderful world of these soapy shows.
K dramas (or Korean dramas for those who prefer full names) have taken the world by storm with their addicting storylines, swoon-worthy actors, and amazing soundtracks.
These dramas might just have you canceling all of your plans for the weekend just so you can watch all the episodes in one sitting.
They cover every genre from romance to action to suspense and even have a healthy dose of comedy sprinkled in.
So, if you're looking for a break from your regular TV routine, grab some snacks, turn off your phone, and dive into the mesmerizing world of K dramas. Trust me, you won't regret it.
Although while we're here, I'll share some reality series starring some of the same actors you'll watch in these Disney+ Korean dramas as I'm betting you'll want to watch those too!
Soundtrack #1 (2022)
A brilliant musician, Eunsoon (Han So-hee) is hired to write lyrics for a famous composer's new song. Unfortunately her lyrics are rejected because they feel emotionless when it comes to love.
After learning her friend Sunwoo (Park Hyung-sik) has a crush on someone, she asks him to help her write new lyrics. They only have a few weeks to get it done, so he moves in temporarily to help.
What happens next…well, you'll have to watch to find out!
This is a short but sweet Korean drama, so if you're new and want to test the waters, this might be a good show to start with!
Soundtrack #2 (2023)
A new K-drama joins Disney+ on December 6, 2023 called Soundtrack #2.
In this season, Suho and Hyeonseo, who dated in their younger years, meet again as adults and rekindle their romance.
Will their relationship fail again or succeed this time around?
Snowdrop (2021)
Snowdrop is set in late 1987, when South Korea was going through some political turmoil with citizens protesting for fair elections and the end to the dictatorship.
Yeong-ro (Jisoo), a university student in Seoul, falls in love at first sight with, Soo-ho (Jung Hae-in) at a coffee shop.
She later finds him in her dorm, injured from being shot, and helps him out with both treating his injury and hiding from police, as she assumed him to be a protester.
Except Soo-ho is not really who he says he is…
With twists and turns that will keep you guessing until the end, as well as a star-studded cast including Jung Hae-in and Jisoo of Blackpink, Snowdrop is a must-watch for fans of suspenseful dramas.
Also, if you ever hate that shows tend to have short episodes, you'll love that each episode is practically a feature length film, which episode runtime ranging from 77 to 103 minutes each.
In the Soop: Friendcation (2022)
In the Soop: Friendcation is a spin-off of the reality show, In the Soop, that starred BTS and Seventeen in previous seasons.
This time around, the reality show brings together the Wooga Squad for a 4 day, 3 night vacation in the woods.
The Wooga Squad includes 5 friends who all have careers in the entertainment industry: Peakboy (rapper), Park Seo-joon (actor), Choi Woo-shik (actor), Park Hyung-sik (singer with ZE:A & actor), and V (singer with BTS).
The series showcases the mens' personalities as they bond and relax in nature, providing a refreshing change of pace from the typical Korean drama.
Fans will enjoy the glimpses into the personal lives of these famous entertainers, as well as the stunning scenery and charming interactions between the members.
Our Lost Summer: Tommorrow X Together (2023)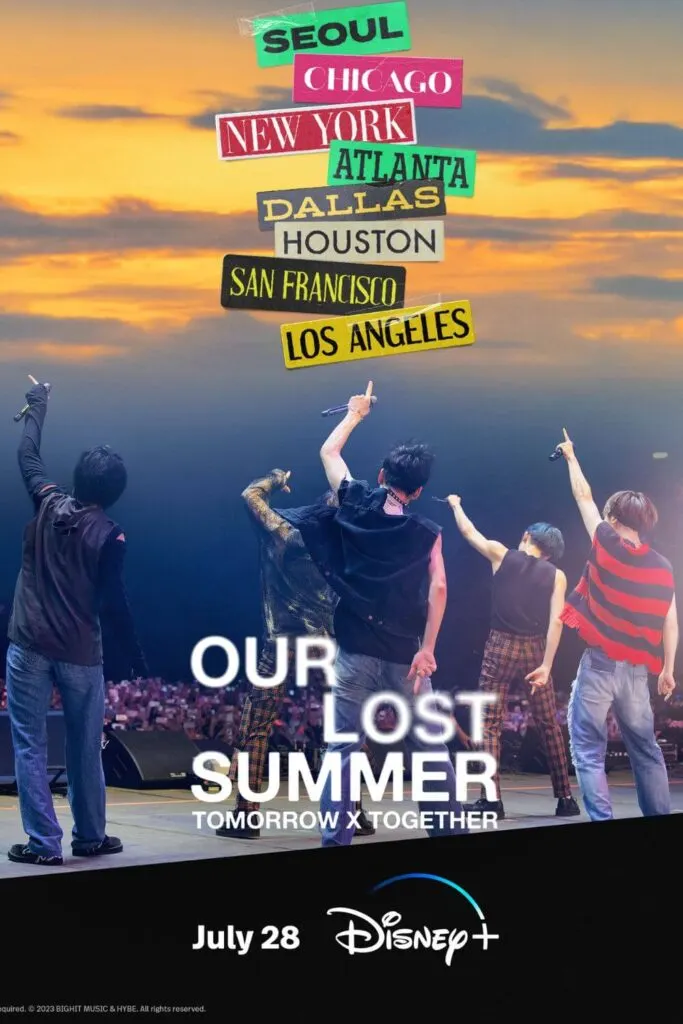 This documentary chronicles the tour of K-pop band Tomorrow X Together post-2020, aka their lost summer, including playing at the famous festival, Lollapalooza.
BTS: Permission to Dance – Live in LA (2022)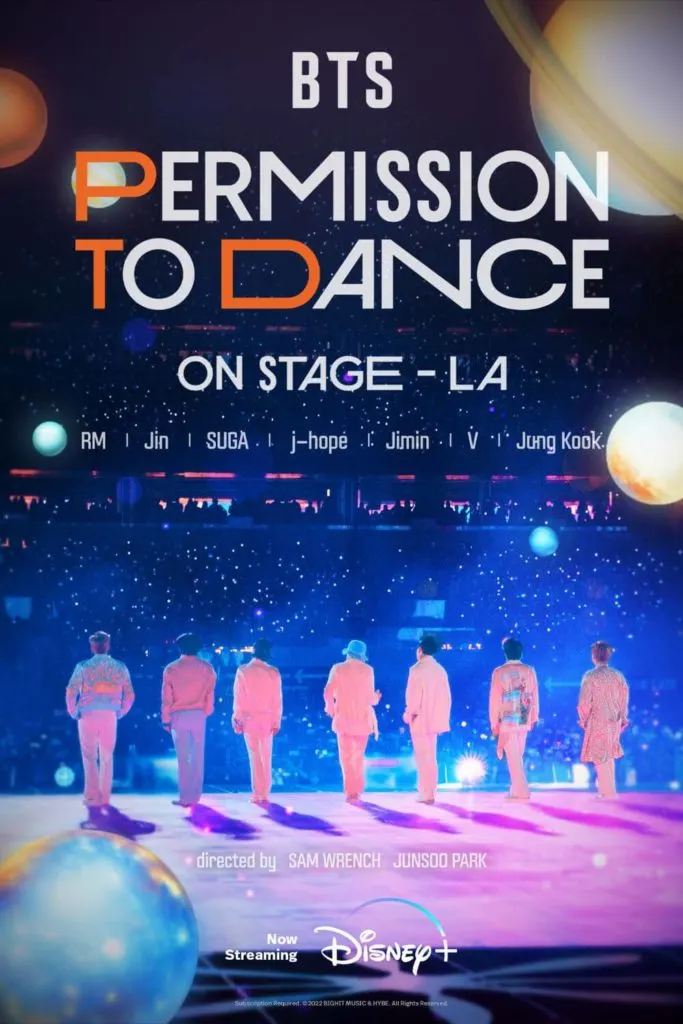 Okay, hear me out – this may not be a traditional Korean drama, but fans of BTS, some of whom have acted in K-dramas, will not want to miss this special concert film!
Featuring the iconic dance-pop track "Permission to Dance" and other fan-favorite songs, this film captures the electrifying energy of BTS's live performances.
The passion and dedication of the members are palpable, making this film a perfect showcase of why BTS is a global phenomenon.
J-Hope in the Box (2023)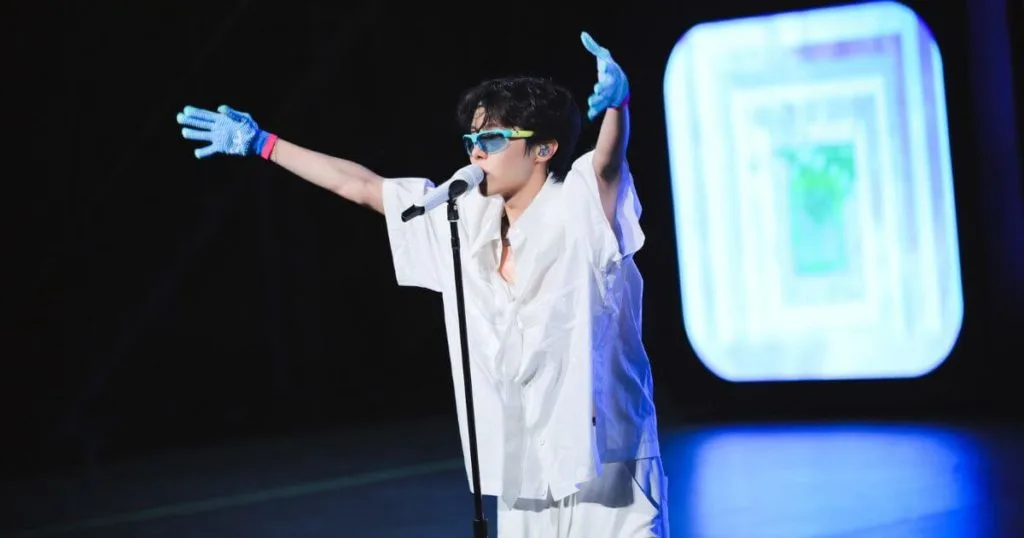 This documentary follows the enigma that is j-hope, with behind-the-scenes footage of his life as a K-pop sensation.
While it might not be a traditional series with multiple episodes, its just as captivating as a traditional K drama!
Get ready to uncover the secrets of j-hope; his quirks, his passions, and everything in between.
It's a rollercoaster of emotions, from heart-breaking tales of his rise to fame to moments that will leave you laughing out loud.
No matter your opinion on K-pop, j-hope in the Box will leave you amazed and entertained. It might not be a Korean drama, but I know many K-drama fans also love Korean music, as well!
Suga: Road to D-Day (2023)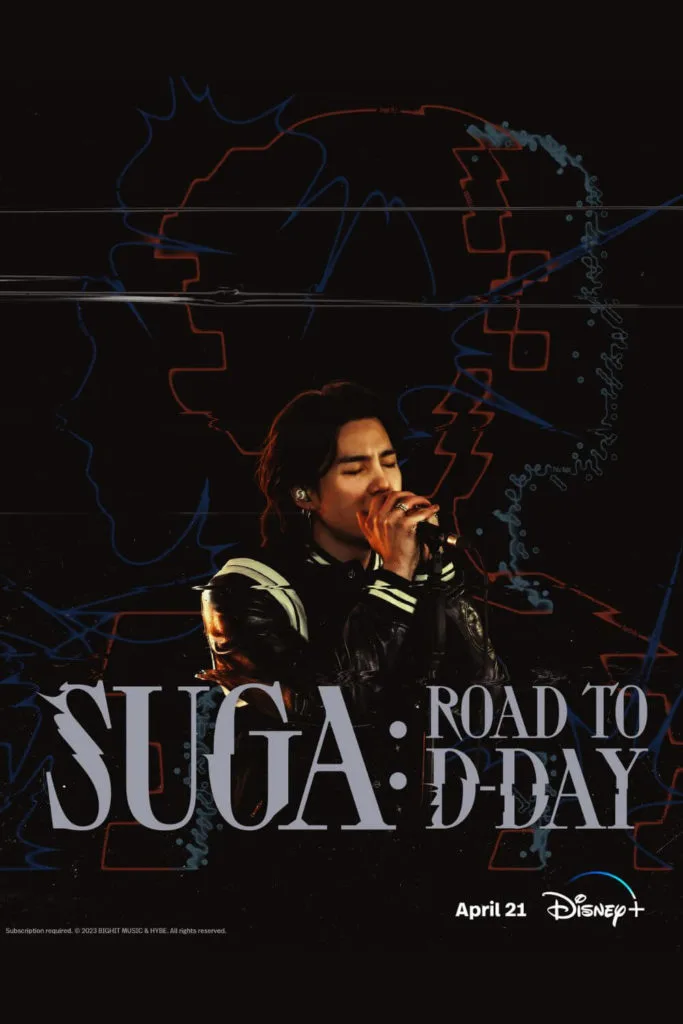 Buckle up, BTS Army! The 2023 documentary, Suga: Road to D-Day, is about to take us on the ride of our lives on Disney+.
Get ready to witness the creation process of Suga's highly anticipated solo album, D-2. From the birth of his creative ideas to the finished product, we'll see it all in this documentary.
But let's be real, we all just want to see Suga's charismatic charm and cheeky humor shine through.
While this one's a documentary, rather than a traditional K-drama, something tells me many K-drama fans will be a fan of this doc, too!
So grab your popcorn and prepare to fangirl (or fanboy) over the man behind the genius sound of BTS. Suga, we're ready for your close-up!
L-Pop (2023)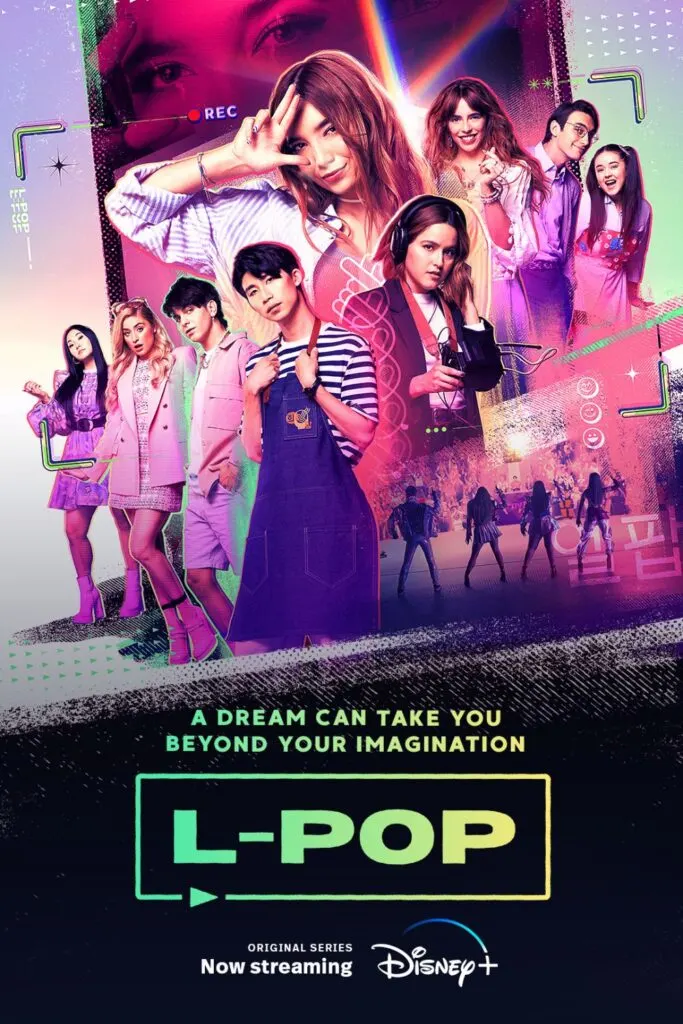 The newest Korean drama on Disney+ doesn't come out of Korea – it's actually a Latin American original show!
In L-Pop, Andrea, a Mexican teen, is a massive K-Pop fan with dreams of visiting Seoul in South Korea.
When a contest is announced with a grand prize including a trip to her dream city, she forms her own pop group for a shot at the prize.
With a fun blend of Mexican and Korean cultures, it's definitely the most unique kdrama on Disney Plus.
The Park Pixie's top picks
Unfortunately there aren't many options for Korean dramas on Disney+, but hopefully the lineup will grow.
If you're interested in my top picks, here they are:
Best show: Snowdrop (2021)
Best documentary: BTS: Permission to Dance – Live in LA (2022)
What are your favorite Disney Plus Korean dramas?
And there you have it, my top picks for Korean dramas on Disney Plus in the US. If you're outside the US, you might have access to even more K dramas, like Big Mouth and Race!
Whether you're a long-time fan or new to the world of K dramas, these shows are sure to provide hours of entertainment.
From heartwarming stories of love and friendship to thrilling tales of suspense and intrigue, there's something for everyone.
And while there aren't a ton of Korean dramas on Disney+ in the US at the moment, surely you can agree there's something addicting to these stellar shows – and we need more!!
What are your favorite K dramas on Disney Plus? Are there any existing K dramas Disney+ should secure streaming rights to? Let me know in the comments below!
---
About the author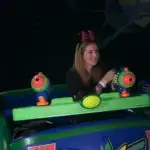 Meg Frost is the creator of The Park Pixie, where she covers Disney World, Disney+, and Disney fandom.
She holds an M.A. in Journalism from Northeastern University and B.S. in Communication & American Studies from University of Miami in Florida.
---
This post was originally published May 22, 2023. It was last updated November 17, 2023.