Are you a Disney Plus subscriber and a soccer fan? We've got some sensational news for you! Disney Plus has an impressive collection of soccer movies and shows that will put you on the edge of your seat!
From heartwarming stories to pulse-pounding dramas and tons of action, they've got it all.
So, grab some popcorn and get ready to immerse yourself in the world of soccer (or football for my European readers!) with these five must-watch Disney soccer movies and shows.
NOTE: This post may contain spoilers to movie or show plots. These movies and shows are available to stream on Disney+ in the US as of publication time, unless otherwise noted. Availability can change at any time.
Air Bud: World Pup (2000)
Looking for a movie that combines the cuteness of a golden retriever with the thrill of the beautiful game? Look no further than Air Bud: World Pup!
This third installment in the Air Bud franchise sees our hero Buddy swapping his basketball for soccer cleats and joining a team of pint-sized players hoping to take home the trophy.
Will Buddy lead his team to greatness or will he spend most of his time licking opponents instead of stealing the ball? You'll have to watch to find out!
Just make sure to have extra biscuits on hand, because you'll definitely want to reward this good boy for his efforts on and off the field.
Unfortunately Air Bud: World Pup is not available on Disney+ at this time.
Here's to hoping the Air Bud films will make their way to the streaming platform soon. After all, they have the Buddies films!
The Big Green (1995)
This 90s classic is about a small Texas town's soccer team called the Big Green, a group of misfits who find themselves on a journey to win the state championship.
The team's coach, played by Steve Guttenberg, teaches them to believe in themselves, and they overcome all the obstacles in their way to win the championship.
This movie is a fun and uplifting story for the whole family.
Bend it Like Beckham (2002)
This iconic British movie stars Parminder Nagra and Keira Knightley and tells the inspiring story of a young girl with a big dream of playing soccer professionally.
Jess' parents, however, want her to concentrate on her studies and follow a more traditional path.
Jess must find a way to balance her love for soccer and her parents' expectations. This movie is a beautiful coming-of-age story about following your dreams and breaking down barriers.
Goal! The Dream Begins (2005)
Goal! The Dream Begins follows the story of Santiago Muñez and his journey to playing for Newcastle United football team (that's soccer for my American readers).
It's the underdog story we all secretly love, but with a cheeky twist. From the streets of Los Angeles to the Premier League, Santiago faces it all: disapproving family members, skeptical coaches, and even some questionable haircuts.
And yet, he never gives up on his dream of playing professional soccer.
It's the perfect movie for anyone who loves sports and a good laugh. So, give it a shot – you might just be pleasantly surprised.
Unfortunately Goal! The Dream Begins is not available to stream on Disney+ in the US at this time.
Gus (1976)
The 1976 Disney classic, Gus has it all.
A talking mule that can kick a soccer ball better than most humans? Check.
A cast of quirky characters that will have you laughing out loud? Check.
And of course, plenty of high-stakes football action that will have you on the edge of your seat.
Gus may not have won any Oscars, but it's a definite winner in our hearts! So grab some popcorn and get ready for a ride that's as wild as it is entertaining.
Matildas: The World at Our Feet (2023)
This exciting six-part series that follows the Australian Women's Soccer Team, aka The Matildas, as they prepare for the 2023 World Cup, which was held on home soil.
Follow the team as they play various matches leading up to the big challenge.
This reality series teaches important lessons about teamwork, determination, and following your dreams.
Next Goal Wins (2023)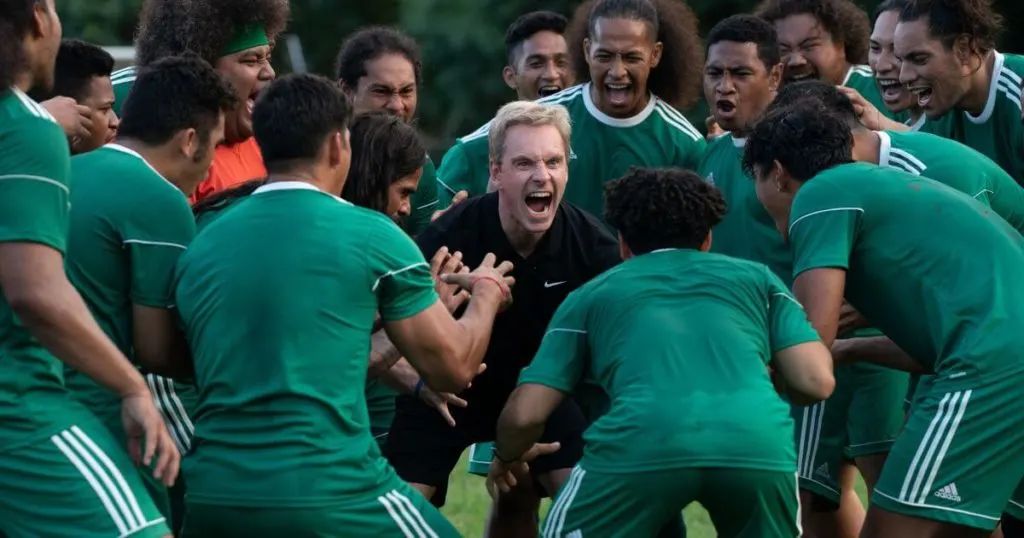 Get ready for some goal-scoring action, because the 2023 Disney soccer blockbuster, Next Goal Wins, is kicking things up a notch!
This epic soccer comedy-drama is directed by none other than Taika Waititi himself, so you know it's going to be an absolute riot.
Set to release in theatres on November 17, 2023, the film follows the hilarious journey of the rag-tag American Samoa soccer team as they prepare for the 2014 World Cup with a new coach, who is also down on his luck.
We can't wait to see what Watiti has in store for us in this film! Expect jokes, tears, and plenty of soccer puns. So grab your cleats and get ready to go for the ultimate soccer triumph.
O11CE (2017-19)
This Argentinian teen drama follows Gabo, a young soccer player with big ambitions.
Gabo (Mariano González) wins a scholarship to an elite soccer academy and soon realizes that he'll need to work harder than ever to achieve his dreams.
The show tackles some serious issues like bullying, mental health and financial struggles, while also providing lots of soccer action for fans.
The show has three seasons and will keep you hooked from start to finish.
Save our Squad with David Beckham (2022)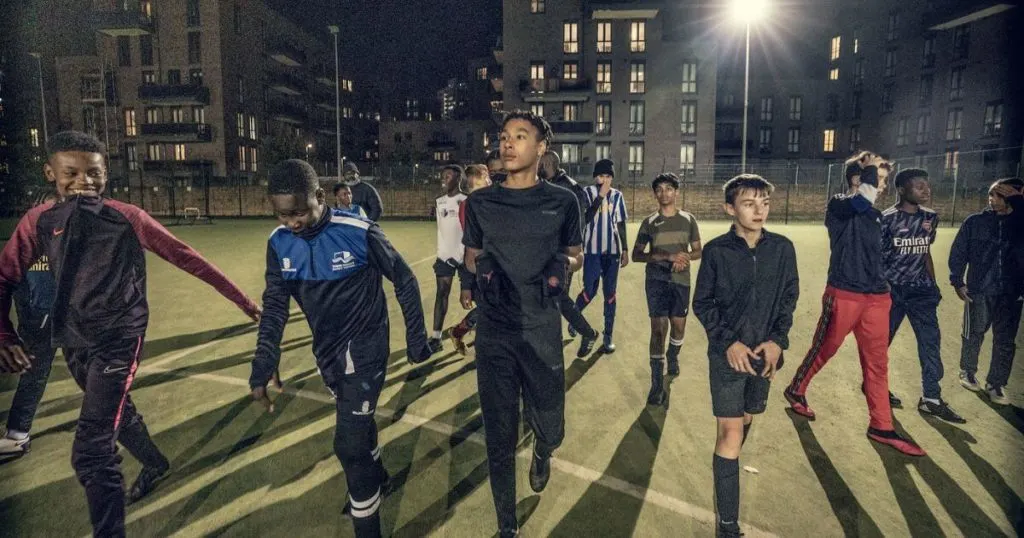 Former professional soccer player, David Beckham, returns to the UK to help the Westward Boys soccer team keep their spot in the Echo Premier League.
At the start, the team hasn't won a game throughout the entire season and is in danger of being kicked out of the league.
Beckham steps in to help them turn the season around. After all, this is the same league where he started off as a young boy!
In each episode, he and the team work tirelessly to improve their soccer skills, rebuild their local soccer fields and reignite their passion for the game.
This inspiring show is a must-watch for all soccer fans!
Wendy Wu Homecoming Warrior (2006)
Wendy Wu: Homecoming Warrior is a Disney Channel Original Movie from 2006 and starred the iconic Brenda Song as the titular character.
Wendy Wu goes on a journey of self-discovery and martial arts training to fulfill her destiny as a warrior.
It's got action, heart, and a little bit of romance to boot. Plus, need I remind you that Brenda Song is a total queen?
While not explicitly about soccer, Wu is a teen soccer player, so there are a few scenes involving the game.
So next time you're scrolling through Disney+ looking for something to watch, give Wendy Wu a watch – trust me, you won't regret it.
What are your favorite Disney soccer movies or shows?
Disney Plus has a treasure trove of soccer movies and shows that are sure to delight all soccer fans, be it kids or adults.
These titles offer a mixture of inspiring stories, heartwarming moments, pulse-pounding drama and much more.
So, go ahead and dive into the world of soccer and let these titles transport you to the soccer field.
After all, as any soccer fan knows, there's nothing better than watching a game and feeling the rush of adrenaline as your favorite team scores a goal!
---
About the author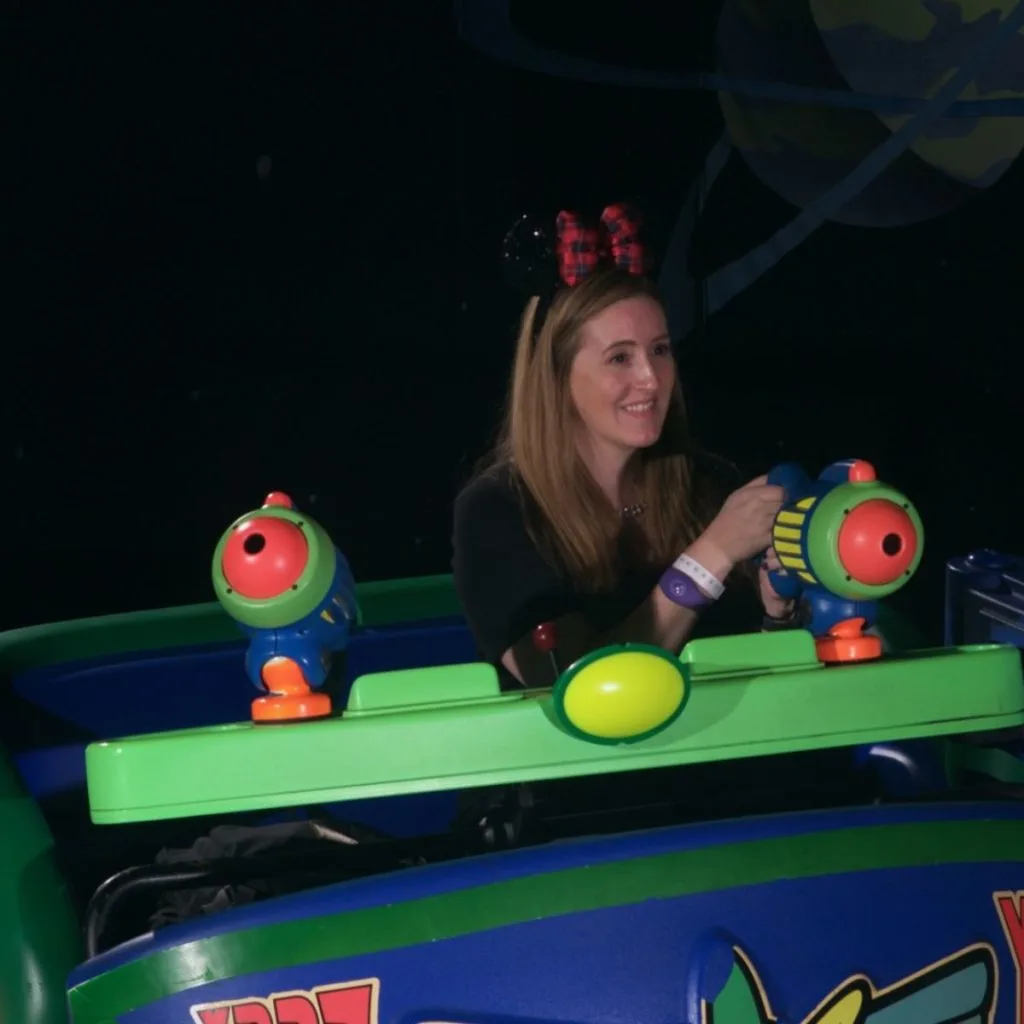 Meg Frost is the creator of The Park Pixie, where she covers Disney World, Disney+, and Disney fandom.
She holds an M.A. in Journalism from Northeastern University and B.S. in Communication & American Studies from University of Miami.
---