Are you a sports fan looking for something to watch on Disney Plus? Look no further!
I've put together the ultimate list of the best sports movies on Disney Plus available to stream today.
Whether you're an adrenaline junkie who loves action-packed flicks or a more laid back watcher looking for an inspirational story, this list has it all.
So grab some popcorn and settle in for a wild ride of top-notch sports movies streaming right now on Disney Plus!
NOTE: This post may contain spoilers to movie or show plots. These movies and shows are available to stream on Disney+ in the US as of publication time, unless otherwise noted. Availability can change at any time.
Air Bud movies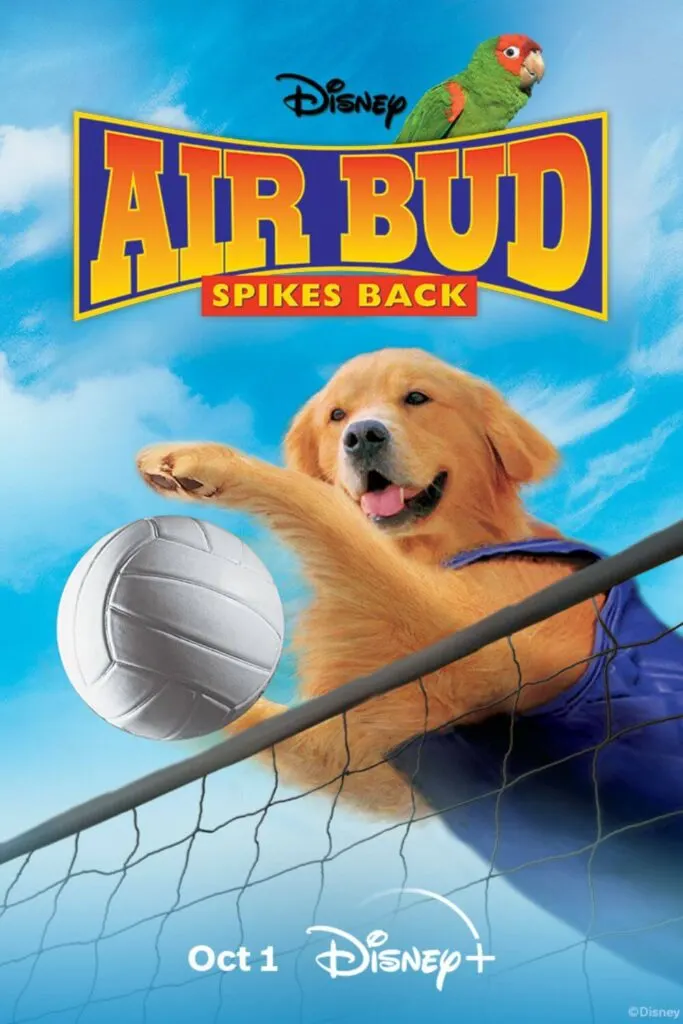 The Air Bud movies from Disney offer some of the most heartwarming and exciting sports movies on Disney+.
From basketball to soccer, volleyball, football, and even baseball, the movies feature an adorable golden retriever who can do it all.
Air Bud's inspiring story of overcoming obstacles with determination and teamwork is one that both children and adults can enjoy.
The movies are not only entertaining, but also offer important life lessons about hard work, perseverance, and the value of friendship.
Watching Air Bud shoot hoops or score a goal is enough to make anyone smile, and it's no wonder that these movies have become classics among sports movie enthusiasts.
All five films are available to stream, as of October 1, 2023:
Air Bud (1997)
Air Bud: Golden Receiver (1998)
Air Bud: World Pup (2000)
Air Bud: Seventh Inning Fetch (2002)
Air Bud: Spikes Back (2003)
Believeland
Believeland, available on Disney Plus, is the perfect sports movie for Clevelanders and non-Clevelanders alike.
This stirring documentary takes fans on a journey through Cleveland's decades-long quest for championship glory with the Cavs, Browns, and Indians at the center of it all.
It's a must-watch tale of how any city can remain hopeful despite crushing defeats year after year.
Bend it Like Beckham
Bend it Like Beckham is an iconic soccer movie from 2002, directed by Gurinder Chadha.
The movie follows Jess, an aspiring soccer player in England, as she navigates her dreams while facing the expectations of her traditional Punjabi family.
For more fun soccer picks, check out my post about the best soccer movies and shows on Disney+.
Cool Runnings
Cool Runnings, starring John Candy, is based on the true story of the national bobsled team from Jamaica.
After being disqualified from the Jamaican national track team, a runner and a few of his friends convince a former bobsled coach to help them in their quest to compete at the Winter Olympics – as bobsledders.
With lots of heart, humor, and triumphant spirit, Cool Runnings is as much about overcoming odds and embracing originality as it is about competition.
The Game Plan
The Game Plan is a great family flick and an exciting dive into the world of competitive football.
The film follows Joe Kingman (The Rock), a professional football player at the top of his game.
Out of the blue, he discovers he has a young daughter and is thrust head-first into parenthood while still balancing his grueling sports schedule.
With heartwarming moments and The Rock's excellent delivery, The Game Plan provides just the right blend of comedy, drama, and sports action that's sure to captivate audiences of all ages.
For more football picks, check out my post about the best football movies on Disney+.
Glory Road
Glory Road follows the triumphant true story of the 1966 Texas Western Miners, led by Coach Don Haskins.
Haskins builds a team based on talent, regardless of race, on quest to make it to the NCAA championship.
Go Figure
Katelin Kingsford, a feisty 15-year-old aspiring figure skater, has her dreams come true when she is offered the chance to train at a renowned academy in Go Figure.
However, there is one hurdle: in order to attend, Katelin has to play for the school's ice hockey team.
Tune in to see if Katelin can juggle both sports, school work, and being a teen in this Disney Channel original movie.
The Greatest Game Ever Played
The Greatest Game Ever Played tells the incredible true-life story of Francis Ouimet.
Francis, a young American golfer from working-class roots, defeats his idol Harry Vardon, a professional golfer from England and six-time winner of the U.S Open.
Set in 1913 at the U.S Open, this film captures Francis' story as an amateur doing the seemingly impossible by rising up against pros in a game once known as only for the elite.
Francis' victory changed golf forever, so don't miss out on watching The Greatest Game Ever Played!
Hawaiian: The Legend of Eddie Aikau
Hawaiian: The Legend of Eddie Aikau tells a story about a big-wave surfing hero that pushed past bigotry and racial stereotypes, becoming an athlete and community leader revered in Hawaii and beyond.
From surfing's most iconic daredevil, this powerful film will give you goosebumps knowing Eddie Aikau embodied what picking yourself up against all odds truly means.
Ice Princess
If you're in the mood for a figure-skating fix, check out Ice Princess on Disney Plus.
This charming movie follows figure skater Casey Carlyle (Michelle Trachtenberg) as she juggles a future at Harvard University like her mom and pursuing her dream of being a figure skater.
Prepare to be swept away in an inspiring movie filled with beautiful figure skating and plenty of teenage drama.
Invincible
Vince Papale's incredible tale of making it onto the Philadelphia Eagles roster serves as the basis for one of the greatest sports stories ever told, Invincible.
This movie follows the journey of Vince Papale (Mark Wahlberg) and shows just how hard work, dedication, and determination can pay off in a big way.
If you want an inspiring movie that's sure to capture your attention, look no further than Invincible on Disney Plus.
Johnny Tsunami
Johnny Kapahala, a surfing teen from Hawaii, suddenly finds himself in snowy Vermont after his dad is relocated for work.
Between trying to fit in and dealing with local drama, Johnny has a lot going on. Can he make things work?
Also on Disney+: Johnny Kapahala: Back on Board.
Jump In!
If you're looking for an inspiring story to give you the motivation to challenge yourself, look no further than Jump In!
The movie follows Izzy Diaz (Corbin Bleu) on his journey from a boxing champion to a competitive double dutch enthusiast.
With a witty sense of humor and an uplifting soundtrack, this captivating underdog story is sure to provide plenty of laughs and inspiration.
The Love Bug
Herbie has been a household name ever since the classic 1969 Disney movie, The Love Bug.
In the original movie, we meet Herbie and embark on an adventure in the multi-day El Dorado road race.
Herbie, being the lovable Volkswagen Beetle that he is, brings plenty of laughs and adventure to any screen he finds himself on.
And luckily for us, you can catch him in all his glory over on Disney Plus!
You can also watch other Herbie adventures on Disney Plus, such as:
Herbie Rides Again (1974)

Herbie Goes to Monte Carlo (1977)

Herbie Goes Bananas (1980)

Herbie Fully Loaded (2005)
McFarland USA
Coach Jim White (Kevin Costner) and his story in McFarland USA make a great addition to the list of sports movies available on Disney Plus.
The movie showcases the determination and perseverance of Coach White in leading a disadvantaged cross-country team of high school runners to achieve greatness.
Not only is it an inspirational tale, but it's filled with light-hearted moments, making for a memorable cinematic experience that will have you cheering for the team along every step of their journey!
For more basketball picks, check out my post about the best basketball movies and shows on Disney+.
The Mighty Ducks
One of my favorite movies from my childhood is The Mighty Ducks. I even played floor hockey for a few years in elementary school!
This fun film follows the story of a disgraced lawyer who gets arrested for drunk driving.
He is then ordered to coach a local rag-tag hockey team as part of his community service commitment. Can he get this team into shape in time for the big championship game?
Also available on Disney Plus:
D2: The Mighty Ducks
D3: The Mighty Ducks
Mighty Ducks: The Animated Series
Miracle
Starring Kurt Russell as Coach Herb Brooks, Miracle follows the USA national hockey team from team tryouts to their legendary showdown against Russia in the 1980 Winter Olympics.
Miracle shows viewers all they need to know about hope, determination, and perseverance when Coach Brooks rallies all his players together with one goal: take home the gold medal!
Remember the Titans
This compelling drama follows high school football coach Herman Boone (Denzel Washington), as he uses football to bridge the growing desegregation divides in Virginia in the 1970s.
Remember the Titans is a must-watch film that will not only give you a great football fix, but show you how sports can be used to break down racial barriers.
Rise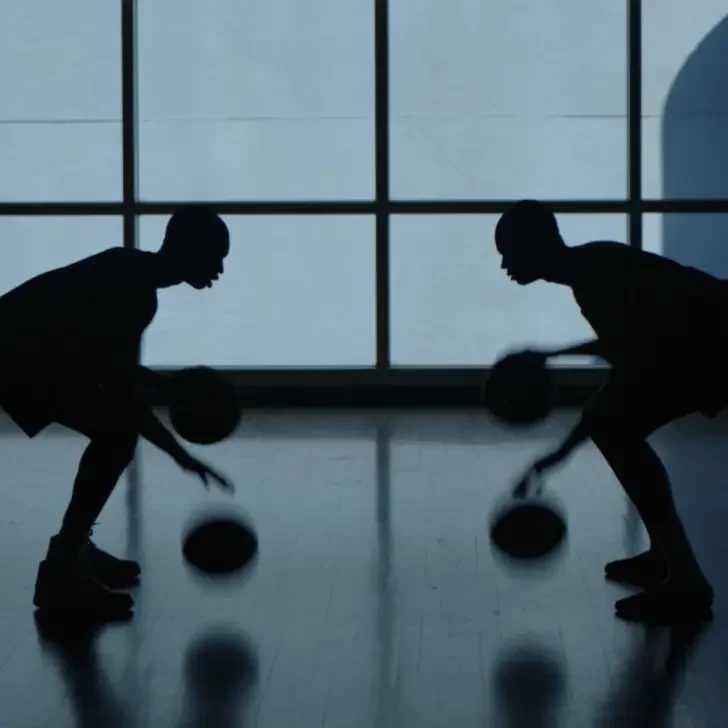 If you're looking for a truly inspiring sports movie, Rise is the one to watch on Disney Plus.
This film follows the true story of 3 brothers as they journey from being small-time basketball players to playing in the NBA.
Rise will make you laugh, cry, and cheer along with the brothers as they take every opportunity to make their dreams come true.
The Rookie
If baseball is your fave sport, look no further than The Rookie.
The Rookie follows the story of Jim Morris, a high school teacher and baseball coach, who makes an unlikely return to the big leagues at the age of 35.
Who doesn't love a good underdog story??
For more baseball picks, check out my post about the best baseball movies on Disney+.
Safety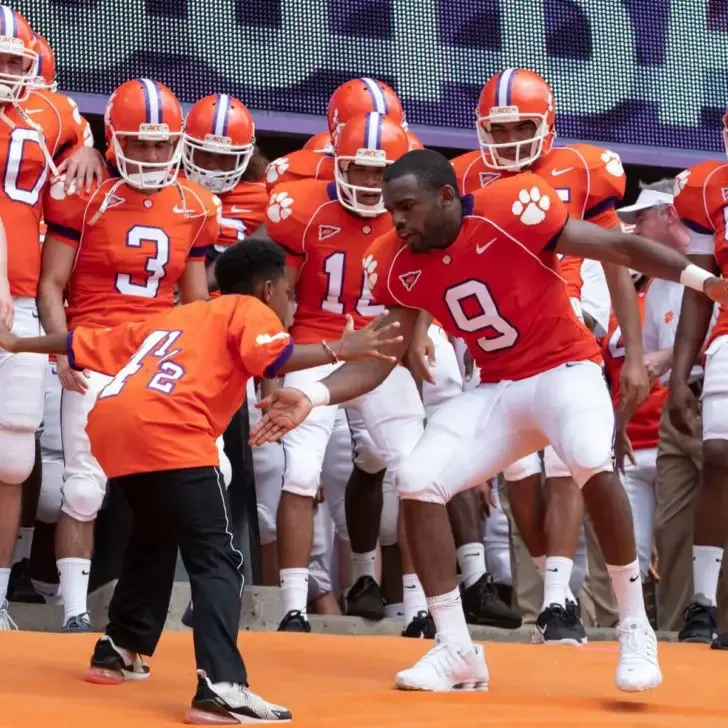 Ray McElrathbey is the stuff of legends, and his story is finally being told in the Disney+ original, Safety.
Ray finds himself in a bind when his mother relapses on drugs, leaving a young brother behind for him to care for.
Can he juggle school, sports, and raising a young boy? Find out in this based-on-a-true-story flick.
Snow Dogs
Get ready to bundle up and join Disney Plus for a wild dog sledding adventure with Snow Dogs!
The movie follows Dr. Ted Brooks, a dentist from Miami, on a journey to Alaska. There he discovers the truth of his heritage and unlocks his inner champion dog sledder.
Entertaining hijinks ensue as Ted embarks on the ultimate Arctic Challenge Sled Race with his newly acquired sled dog team.
With plenty of humor and heartwarming moments, Snow Dogs is sure to bring plenty of laughs alongside some thrilling dog sledding action!
The Band that Wouldn't Die
What would any sports game be without a band in the stands or the halftime show?
The Band that Wouldn't Die documents the story of when the Colts moved from Baltimore to Indianapolis pretty much overnight.
Who kept the football fans together until the Ravens came along nearly 12 years later? The band!
This documentary includes input from fans, players, team owners, and of course, members of the band.
What are your favorite sports movies on Disney Plus?
As you can see, there are some amazing sports movies on Disney Plus, from riveting dramas to insightful documentaries across a variety of sports.
So kick back tonight with some popcorn and a fine selection from this list of sports movies on Disney Plus.
Before you go, let me know what your favorites are in the comments below.
---
About the author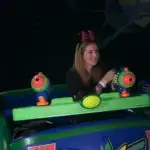 Meg Frost is the creator of The Park Pixie, where she covers Disney World, Disney+, and Disney fandom.
She holds an M.A. in Journalism from Northeastern University and B.S. in Communication & American Studies from University of Miami in Florida.
---
This post was originally published April 4, 2023. It was last updated October 16, 2023.