Who doesn't love sappy Disney romantic movies?
Well, you're lucky in love, because there are over 50 romantic movies on Disney Plus for you to stream when you're in the mood for a sappy, feel-good, rom-com.
Snow White and the Seven Dwarfs (1937)
Disney's first animated film tells the story of Snow White, an orphaned young girl living with her jealous stepmother, the Evil Queen.
When she becomes a teenager, the Evil Queen orders Snow White's murdger, setting off a chain of events. Will jealousy outwit kindness?
Cinderella (1950)
An orphaned young woman, who is treated poorly by her stepmother and stepsisters, secretly attends a royal ball intended for the prince to find a wife.
The prince becomes smitten with her after just 1 dance, but she disappears before he can even find out her name or where she lives.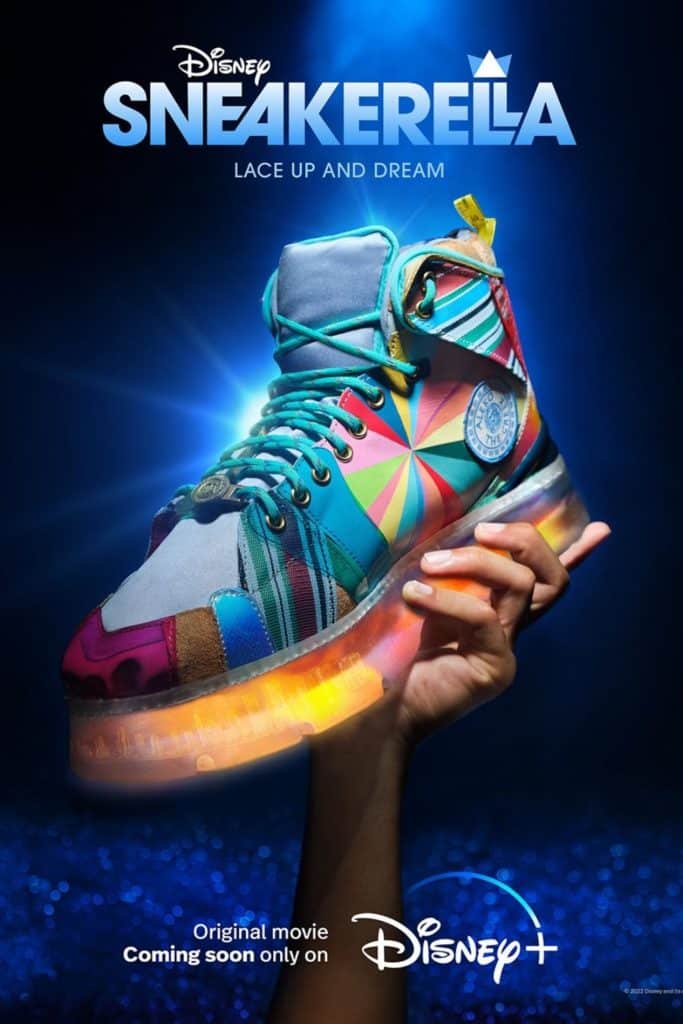 Also on Disney+:
Rodgers & Hammerstein's Cinderella (1997)
Ever After: A Cinderella Story (1998)*
Cinderella II: Dreams Come True (2002)
Cinderella III: A Twist in Time (2007)
Cinderella (2015)*
Sneakerella (2022)
*These films have been available on Disney+ in the past, but as of publication time aren't available on Disney+ in the US. It is likely that they will reappear from time to time.
Lady & the Tramp (1955)
This cutesy animated movie follows Lady, a spoiled purebred cocker spaniel, who gets loose from her family's yard and gets lost.
Lady is taken under the wing by Tramp, a mutt who lives on the street, and the 2 embark on an adventure as they try to make their way back to Lady's home.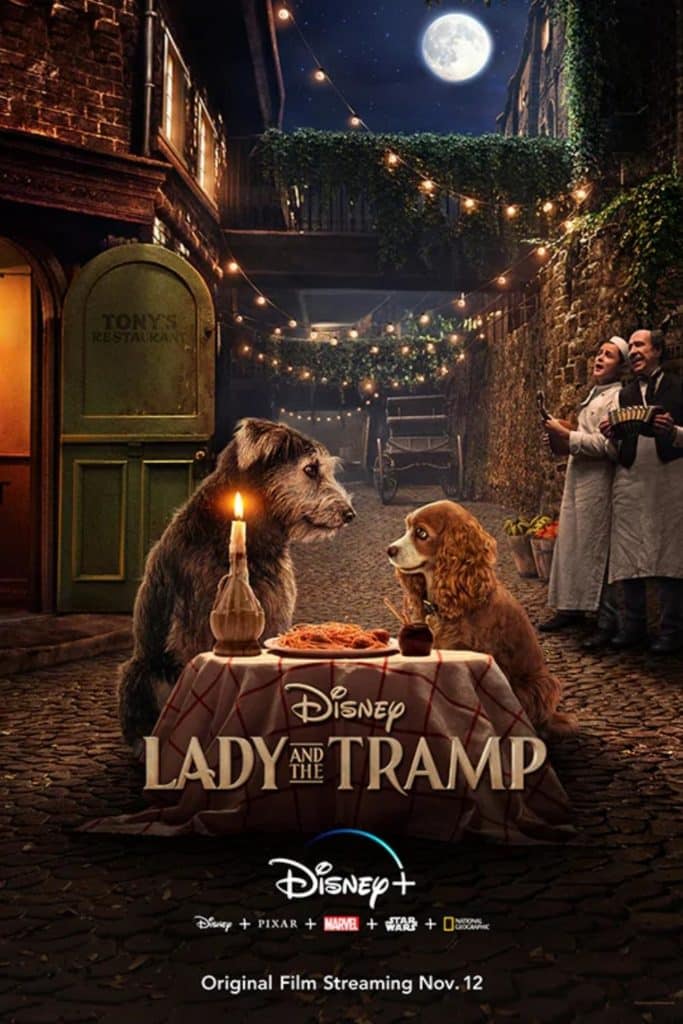 Also on Disney+:
Lady & the Tramp II: Scamp's Adventure (2001)
Lady & the Tramp (2019)
Sleeping Beauty (1959)
One of my absolute favorite fairy tales from my childhood! In this sweet story, a dark fairy, Maleficent, tricks Princess Aurora into a cursed slumber. The only way to break the curse is true love's kiss.
Also on Disney+:
Waking Sleeping Beauty (2010)
Maleficent (2014)*
Maleficent: Mistress of Evil (2019)
*Currently not available on Disney+ for most locations, but will likely pop up again!
101 Dalmatians (1961)
This popular animated film based on Dodie Smith's 1956 novel 101 Dalmatians has spawned many sequels, games, theater shows, and live action movies ever since its release in 1961.
The story follows 2 Dalmatian dogs, Pongo and Perdita, whose parents, Roger and Anita, fall in love after meeting in the park. They, too, fall in love and have a litter of 15 puppies.
The puppies are kidnapped by Cruella De Vil, who intends to skin them, as well as 84 other Dalmatian puppies she has stolen, to make a coat with their spotted fur.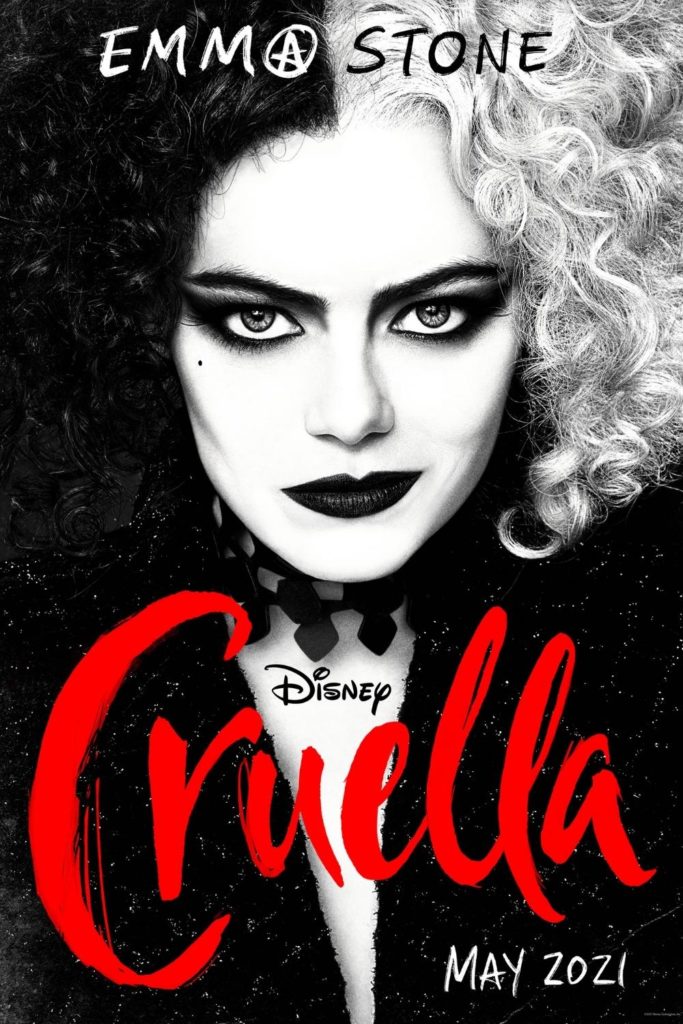 Also on Disney+:
101 Dalmatians (1996)
101 Dalmatians: The Show (1997-98)
102 Dalmatians (2000)
101 Dalmatians II: Patch's London Adventure (2003)
101 Dalmatian Street (2019-20)
Cruella (2021)
The Parent Trap (1961)
Separated at birth, twins (both played by Hayley Mills) separated after their parents split are reunited at summer camp where they conspire to switch places when returning home in an effort to also reunite their parents.
This beloved film was remade in 1998 starring Lindsay Lohan as the twin girls, which is also available on Disney+.
Hello, Dolly! (1969)
In this 60s classic, Dolly is a matchmaker amongst her friends all while trying to find love – hopefully with her crush.
The Aristocats (1970)
A retired woman changes her will to leave her large estate to her beloved fancy purebred cat, Duchess, and her 3 kittens, Toulouse, Berlioz, and Marie.
The estate was originally promised to her longtime butler, who kidnaps the cats in retaliation.
While trying to escape, Duchess and her family meet a street cat named Thomas O'Malley, who schemes to rescue them and get them home safely.
Robinhood (1973)
In this retelling of the popular tale, Robin Hood and his crew of thieves rob from the rich and give to the poor.
So where does the romance come in? Well, Robin Hood just might win the affection of one of the rich.
Splash (1984)
In this fun 80s romantic comedy, Allen (Tom Hanks) is rescued as a boy after jumping off a boat in the ocean by Madison (Daryl Hannah), a mermaid.
Flash forward 20 years later, Allen falls in the ocean again, only to be rescued by Madison again.
Madison gets a chance to walk among humans for a few days and sets out to find Allen.
They fall in love and Madison must decide: return to the ocean as a mermaid or remain a human forever.
The Princess Bride (1987)
Based on the 1973 novel of the same name, this 80s cult hit tells the story of a farm worker, Westley, who must rescue a princess, Buttercup, who is also his true love.
While that might seem like a simple plot, there are tons of fun characters and subplots involved!
The Little Mermaid (1989)
In this sweet animated film, Ariel, a mermaid princess, is fascinated by humans and in no surprise, falls in love with one.
A sea witch makes her a deal that will give her the only chance to be with the man she has fallen for, Prince Eric, but it comes at a price.
Also on Disney+:
The Little Mermaid series (1992-94)
The Little Mermaid II: Return to the Sea (2000)
The Little Mermaid: Ariel's Beginning (2008)
The Little Mermaid Live! (2019)
In 2023, Disney will release a live action remake of this classic Disney love story.
Beauty and the Beast (1991)
A tale as old as time, this classic fairy tale follows a young woman who is taken prisoner by a beast, who unbeknownst to her is actually a prince cursed by a witch he treated poorly due to her haggard appearance.
To break the curse, he must both love and earn love in return.
Also on Disney+.
Beauty and the Beast: The Enchanted Christmas (1997)
Beauty and the Beast: Belle's Magical World (1998)
Beauty and the Beast (2017)
Aladdin (1992)
In yet another 90s animated hit from Disney, Aladdin, a petty thief from Agrabah falls in love with a mysterious woman, Jasmine, only to find out she is a princess.
Feeling defeated, Aladdin finds himself in a sticky situation where he finds a genie. What will he use his 3 wishes on?
Also on Disney+:
The Return of Jafar (1994)
Aladdin and the King of Thieves (1996)
Aladdin (2019)
Thumbelina (1994)
In this animated story, a tiny girl the size of a thumb, Thumbelina, longs for love with someone her size. But just as she meets and falls in love with a fairy prince, Cornelius, she is kidnapped.
Follow along on her journey to escape so she can realize her lifelong dream.
Pocahontas (1995)
This animated film is very loosely based on the legend of Pocahontas, an Indigenous American woman who married a colonial settler in the 1600s.
The real story is far more controversial, as Pocahontas was kidnapped at 14 and forced into marriage with a British colonizer.
The film version of Pocahontas tells the story of a Native American young woman who falls in love with John Smith, a British man who has arrived with colonial settlers that have sinister intentions. At least Disney gets that part about the real story right.
At the end of the day, the film has some redeeming qualities, but I wish more people knew the truth about the woman it is supposed to be based on.
Also on Disney+: Pocahontas II: Journey to a New World (1998).
While You Were Sleeping (1995)
Lucy (Sandra BUllock), who works for the MTA subway, saves a passenger that she has admired from afar for some time from an accident.
The man falls into a coma and his family mistakes her for the man's fiancée. Lucy plays along, only to fall in love with the man's brother, Jack.
Hercules (1997)
In yet another 90s animated film from Disney, we follow the classic tale of Hercules, who was kidnapped at birth but rescued and taken in by a farmer and his wife.
He has no idea he is the son of 2 Greek gods, Zeus and Hera, until his adoptive parents reveal a trinket from Mount Olympus, home of the Gods, that he was wearing when they found him.
Hercules then learns he can become a God again if he proves he is a hero and he sets out to do it. Does he accomplish his goal?
Also on Disney+: Hercules: The Animated Series (1998).
10 Things I Hate About You (1999)
In this '90s cult hit based on William Shakespeare's The Taming of the Shrew, Cameron (Joseph Gordon-Levitt) wants to date Bianca (Larisa Oleynik), but her single dad won't allow her to date until her older sister, Kat (Julia Stiles), dates first.
The problem is, Kat is totally uninterested in dating, so Cameron hatches a plan to get Kat to date the school's bad boy, Patrick (Heath Ledger).
Never Been Kissed (1999)
In this 90s rom-com, Drew Barrymore is a reporter who goes undercover at a high school.
The only thing is – she was not popular in high school and even as an adult, has never found love.
Perhaps her latest assignment is a chance for a redo?
The Princess Diaries (2001)
In this fun film based on Meg Cabot's 2000 novel of the same name, Anne Hathaway stars as Mia, a nerdy teen from San Francisco. On her 16th birthday, Mia learns she is a princess of a fictional European country, Genovia.
Mia must decide whether to accept her duties on the throne or throw it all away – all while dealing with typical teenager stuff like mean girls, learning to drive, school dances, and first loves.
Also on Disney+: Princess Diaries 2: Royal Engagement.
Tuck Everlasting (2002)
In this tale of young love, a teen girl named Winnie runs away from her luxurious life that she finds stifling and boring.
She meets and falls in love with a teen boy, Tuck, who lives in the woods and holds a secret: he is immortal due to a magical spring.
Winnie must decide: return home to a life of riches or drink from the spring and become immortal, too.
Destino (2003)
One of several romantic movies on Disney Plus, this 6-minute short film features the love story of Chronos, the personification of time, and a human woman all set in a Salvador Dalí-inspired surrealist setting.
High School Musical (2006)
In this Disney Channel original movie, Troy (Zach Efron), a popular athlete known for playing the field, and Gabriella (Vaness Hudgens), a quiet and nerdy academic, both have a secret: they love singing and long to try out for the school musical.
Their influence amongst their social circles sends the school into a musical craze, hence the movie's name. Oh and there's a love story or 2 in there.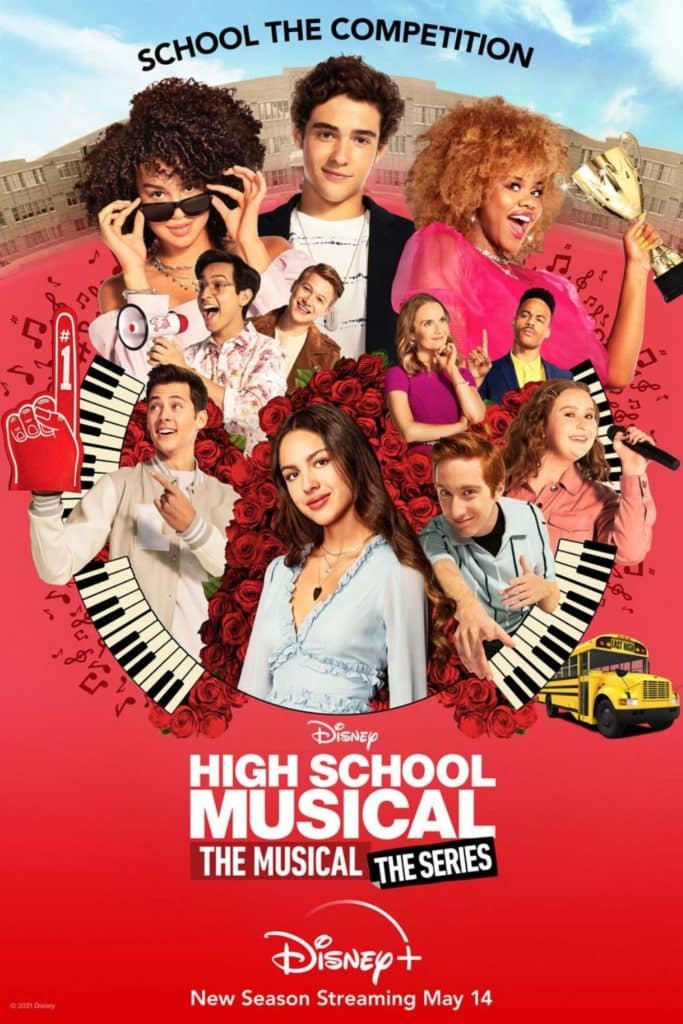 Also on Disney+:
High School Musical 2 (2007)
High School Musical 3: Senior Year (2008)
Sharpay's Fabulous Adventure (2011)
High School Musical The Musical: The Series The Special (2019)
High School Musical The Musical: The Series (2019-21)
High School Musical The Musical: The Series Sing-Along! (2020)
High School Musical The Musical: Holiday Special (2021)
Dan in Real Life (2007)
Steve Carrell stars as Dan Burns, a popular relationship advice columnist who hilariously fails in his own relationships.
He soon finds himself in love again, only to find out the woman he's smitten with is his brother's new girlfriend.
Enchanted (2007)
Giselle (Amy Adams), an almost-princess from an animated world, is cursed by a witch and sent to live in real-life New York City.
Giselle gets help from Robert, a divorce lawyer played by Patrick Dempsey, who is very much the complete opposite of the stereotypical wide-eyed, optimistic Giselle.
The chance meeting turns both of their lives upside down, but is it in a good way?
If you loved this Disney romantic movie, Enchanted 2 will hit theaters in 2022, so be on the lookout for its move to Disney+, likely in 2022 or 2023.
Snowglobe (2007)
This is one of my favorite Disney Christmas movies! You really can't go wrong with a romantic comedy starring Christina Milian in my opinion.
In this adorable movie, Angela (Christina Milian) is a young single woman smitten with Christmas who is fed up with her family meddling in her love life.
One night she magically transports into a world inside one of her Christmas snow globes.
She must decide between living in the Christmasy world of her dreams or continuing to put up with her pushy family in the real world.
Wall-E (2008)
In this post-apocalyptic romance, WALL-E, a robot left on a destroyed Earth to clean garbage, falls in love with another robot, EVE, who was sent to Earth to find any signs of life.
Just as he falls in love, EVE is swept away by a spaceshiip and WALL-E must travel the galaxy to chase after her.
Avatar (2009)
In this visually stunning film, humans are attempting to settle on a moon called Pandora after basically killing Earth.
Jake Sully, a paralyzed soldier, is sent to explore Pandora via avatar, as it is uninhabitable as-is for humans. He must uncover information that will help humans takeover.
Instead, Sully falls in love with Neytiri, a female from one of Pandora's human-like species, the Na'vi, and helps the Na'vi fight back.
Avatar 2 is set for theatrical release in 2022 and will likely be added to Disney+ in the future.
Confessions of a Shopaholic (2009)
A young woman with a serious shopping problem who longs to be a writer for a high fashion magazine hilariously finds herself with a job as a personal finance writer for a money magazine.
While she navigates her secret debt and her new job, she also tackles her feelings for her boss, the head of the magazine.
The Princess and the Frog (2009)
Tiana is a hardworking young woman who saves nearly every penny she makes so one day she can own a restaurant in New Orleans.
One day she meets a frog who claims to be a prince who will turn human again if they kiss. Except that's not exactly how it works…
Up (2009)
In one of Pixar and Disney's most romantic movies, we follow a plucky young boy scout, Russell, and an elderly man, Carl, on a journey in honor of his late wife, Ellie, who dreamed of an adventure to Paradise Falls in South America.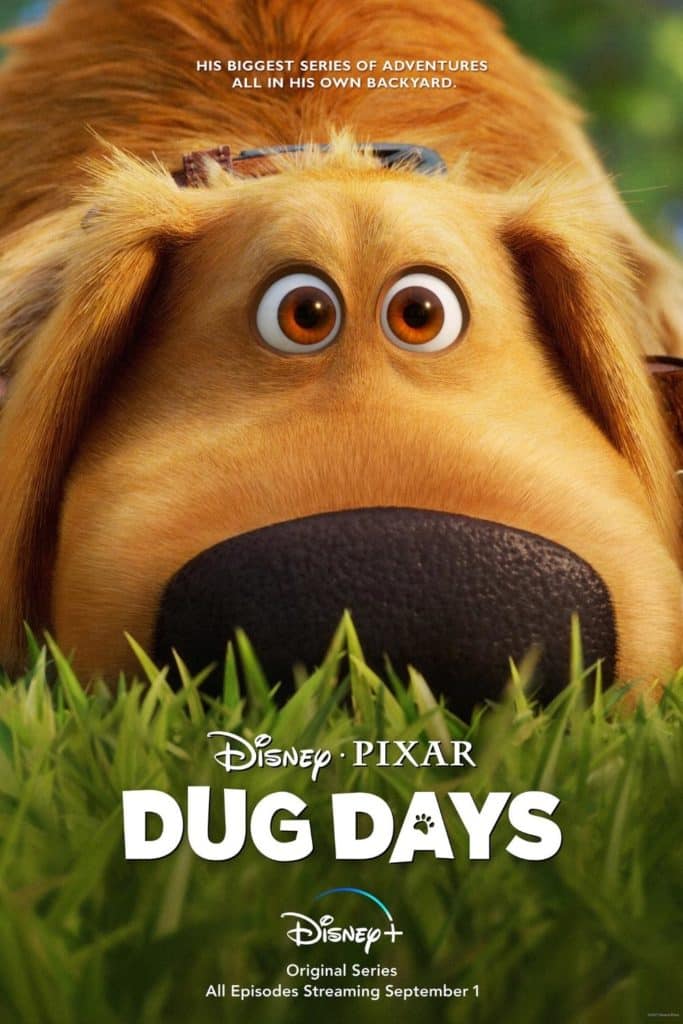 Also on Disney+: Dug Days (2021).
The Last Song (2010)
Ronnie (Miley Cyrus) lives with her estranged dad for the summer. While there, she reconnects with her dad and also falls in love with a local boy, Will (Liam Hemsworth).
The Last Song is based on the Nicholas Sparks novel of the same name, so you know it'll be sappy and romantic!
Fun Fact: This is how now-ex's Miley Cyrus and Liam Hemsworth met and fell in love in real life!
Tangled (2010)
A thief on the run, Flynn Rider, and a teen being held captive in a tower, Rapunzel, both find themselves on the run together in this charming adventure, as they fall for each other.
Also on Disney+:
Tangled Ever After (2012)
Tangled: Before Ever After (2017)
Tangled: The Series Short Cuts (2017)
Rapunzel's Tangled Adventure (2017-19)
Starstruck (2010)
A teen pop star, Christopher, has a chance to break into Hollywood movies. But after falling in love with a sweet girl in the Midwest, he has to decide whether to follow his heart or his dreams.
12 Dates of Christmas (2011)
In this ABC Family rom-com, Kate (Amy Smart) is set up on a date with Miles (Mark-Paul Gosselaar) on Christmas Eve.
Unfortunately Kate is a bit self-absorbed and blows off the date without any consideration to Miles. She then finds herself stuck in a Groundhog Day-esque situation where she has up to 12 chances to make things right.
Will she make things right, grow up, and fall in love?
Gnomeo & Juliet (2011)
Gnomeo & Juliet is an animated twist on William Shakespeare's tragic romance, Romeo & Juliet, featuring 2 garden gnomes.
Prom (2011)
Reminisce about high school romance in this flick about teens preparing for the teenage rite of passage: prom.
There's heartbreak, new romances, surprise couples, and of course: teen drama and sparkly dresses.
Frozen (2013)
In this wildly popular animated film, we witness all kinds of love, from platonic to romantic.
The love between children and parents, between siblings, and new romances both good and bad. I bet that had a lot to do with its explosive popularity that still holds today!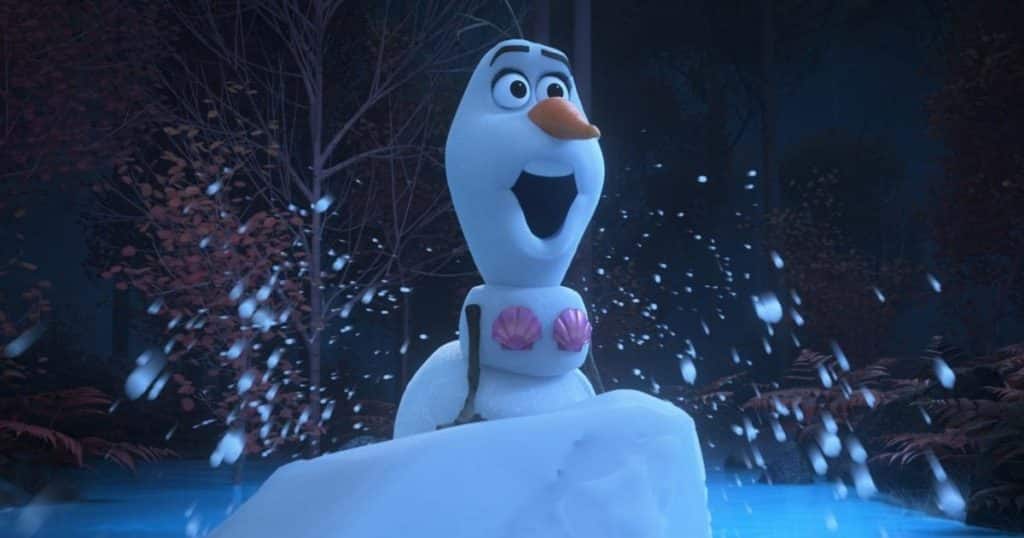 Also on Disney+
Frozen Fever (2015)
LEGO Frozen: Northern Lights (2016)
Olaf's Frozen Adventure (2017)
Frozen II (2019)
Myth: A Frozen Tale (2019)
Once Upon a Snowman (2020)
Into the Unknown: Making Frozen II (2020)
Arendelle Castle Yule Log (2020)
Arendelle Castle Yule Log: Cut Paper Edition (2021)
The Book of Life (2014)
In this animated Fox film, Manolo must face his fears to build the life of his dreams and win the affection of María, a childhood friend and daughter of the mayor.
This gorgeous film takes viewers on an adventure through Mexican culture with its exploration of the Land of the Remembered and the Land of the Forgotten.
The Fault in Our Stars (2014)
Based on the bestselling book of the same name, 2 teens fall in love at a cancer support group.
Will these teens get the uplifting love story they dream of or will their illnesses stand in the way?
How to Build a Better Boy (2014)
In this Disney Channel Original movie, Mae tells kids at her school she has a boyfriend when she really doesn't.
Faced with getting caught in a lie, she and her friend Gabby create a boyfriend using software that Mae's dad created.
Unfortunately the girls aren't aware that the software is for the military to create super soldiers.
Soon they find themselves on the run from the military and bad guys who want a hold of the software – and the boy.
Lava (2015)
In this sweet Pixar short film, a volcano longs for love as he watches life around him find love over millions of years. He sings to the ocean each day, hoping to find a match of his own.
Riley's First Date (2015)
In this adorable short film, we follow Riley from Inside Out (also on Disney+) as she goes on her first "date."
Forky Asks a Question: What is Love? (2019)
In this short film from the short series Forky Asks a Question, our beloved spork-turned-toy gets a lesson about love from the older toys.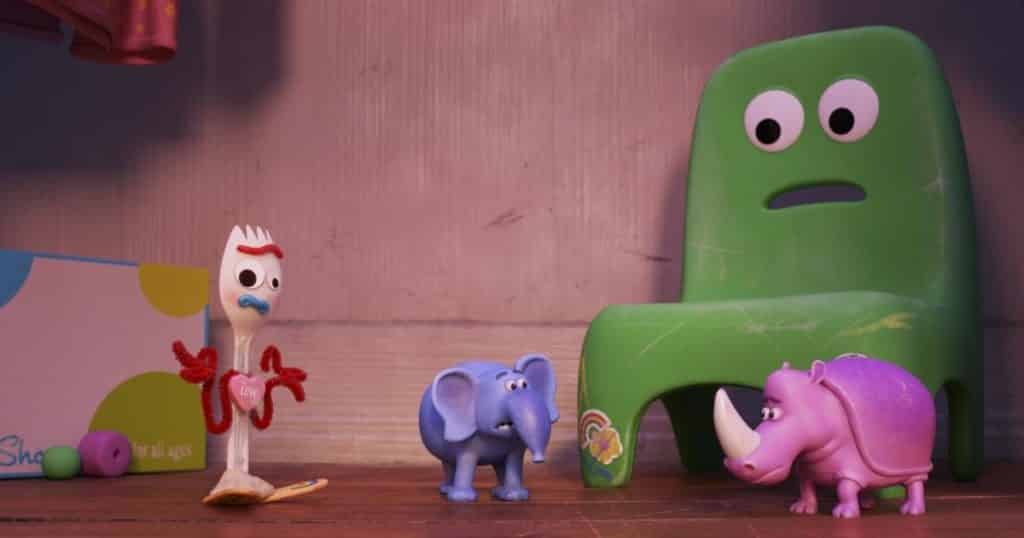 Out (2020)
In this Pixar short, Greg has found love with Jim. His family doesn't know he is gay and he is nervous to tell them. With a little bit of magic, and the help of his puppy, Greg comes out.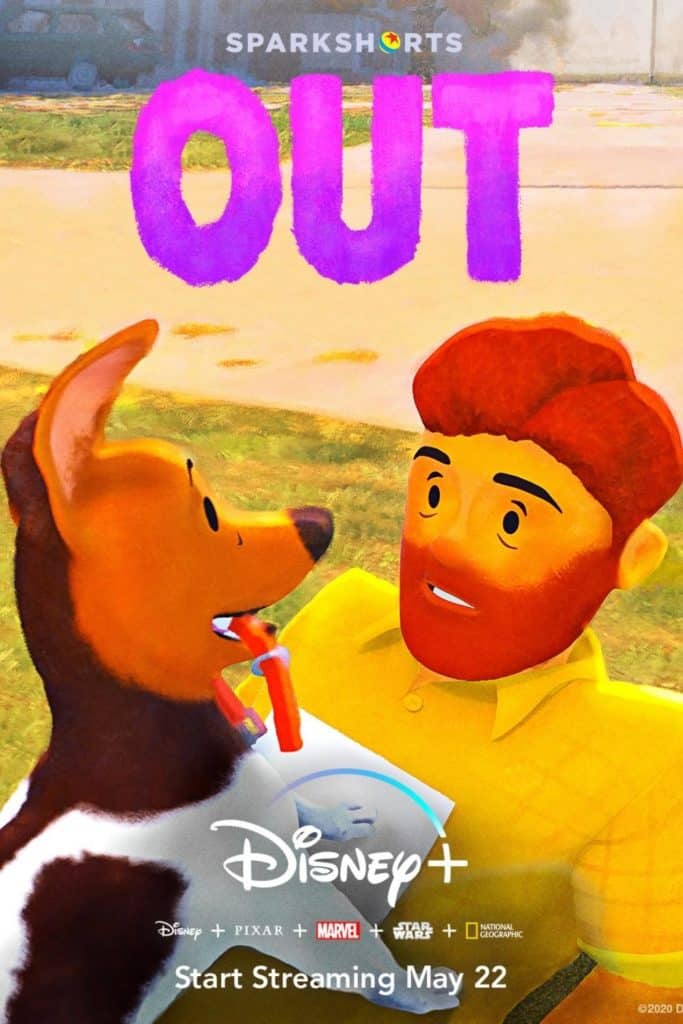 Stargirl (2020)
In this cute opposites-attract tale, a boho, free spirited teen girl helps a geeky band kid grieving the loss of his father find his confidence as he becomes a young man.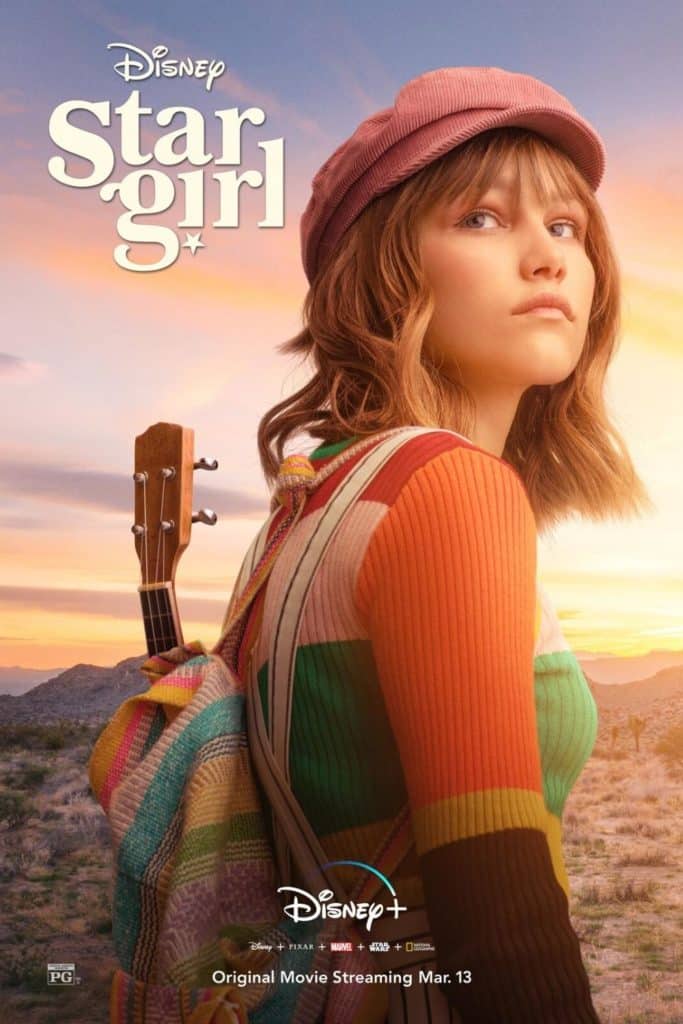 Us Again (2021)
In this sweet short film, an elderly couple reminisce about their once youthful and lively life in the city when they first fell in love.
BONUS: Fairy Tale Weddings (2018-20)
It might not be a movie, but this adorable tv series showcases engagements, wedding ceremonies, receptions, and vow renewals at Disney World, Disneyland, Disney cruises, and Aulani Resort in Hawaii.
Aside from the sweet love stories featured in each episode, it's fascinating to see how Disney cast members help make these couples special days come alive.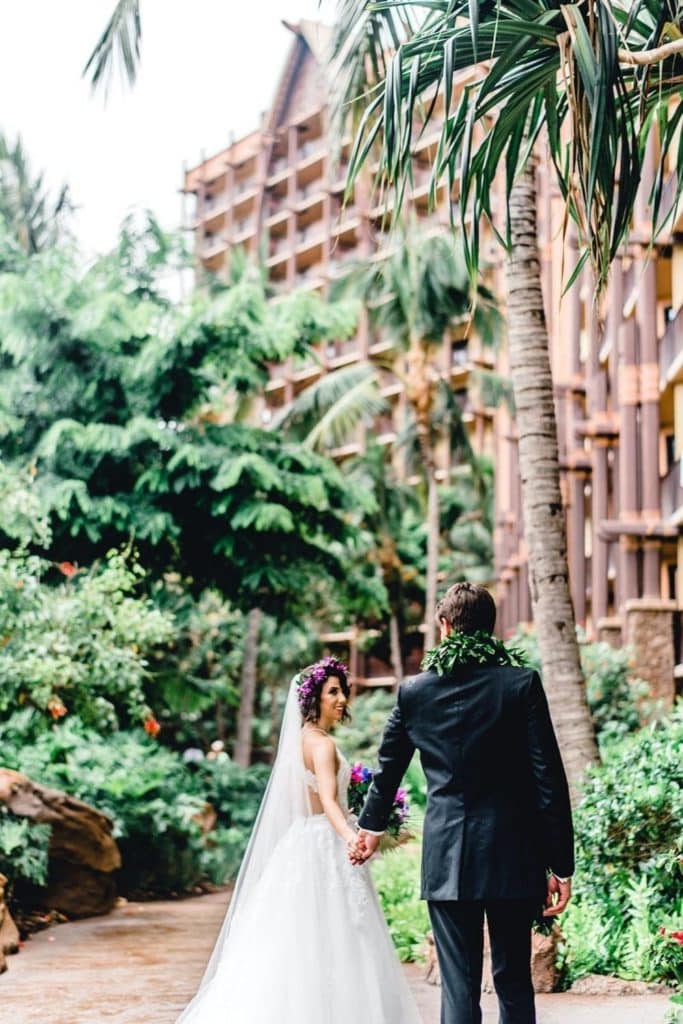 Also on Disney+:
Fairy Tale Weddings Special (2017)
Fairy Tale Weddings Holiday Magic (2017)
What are your favorite romantic Disney movies?
Share your favorite romantic movies on Disney+ in the comments below.
Next up, check out more of our Disney+ guides: