Are you in the mood for a heartwarming movie that will make you laugh, cry, and believe in happily-ever-afters, maybe with a female lead? Look no further than chick flicks on Disney Plus!
Whether you need a pick-me-up after a long day or you're in the mood for a romantic comedy, Disney+ has got you covered.
From classics like Splash to newer favorites like Sharpay's Fabulous Adventure, here are the best chick flicks to stream on Disney+.
NOTE: This post may contain spoilers to movie or show plots. These movies and shows are available to stream on Disney+ in the US as of publication time, unless otherwise noted. Availability can change at any time.
What are chick flicks?
Before we dive into our list, let's define what we mean by "chick flick," because everyone seems to have a different definition!
Chick flicks are typically movies that focus on relationships, love, and emotions, and often have female characters as the main protagonists.
They can be romantic comedies, dramas, or even musicals, but they all share a common thread: they're movies that aim straight for the heartstrings.
Now that we're on the same page as to what we're looking for, let's move on to the best chick flicks on Disney Plus.
10 Things I Hate About You (1999)
10 Things I Hate About You stars Julia Stiles as the feisty and sharp-tongued Kat Stratford, who has a bone to pick with everything and everyone.
Enter Heath Ledger, who plays Patrick Verona, the charming bad boy who's been hired by Kat's sister, who isn't allowed to date until Kat dates first.
From the moment Kat and Patrick meet, you can feel the electric chemistry between them – even though Kat denies it.
With plenty of laughs, tears, and Shakespearean references, this movie quickly became a classic teenage chick flick – and now it's available to stream!
Aladdin (2019)
Now, we all know the classic story of the street rat turned prince, aka Aladdin, but this version has got some flare.
First of all, we've got the one and only Will Smith playing the role of the Genie. And let me tell you, he brings some serious sass!
Then there's Naomi Scott as the fierce and independent Princess Jasmine and Mena Massoud as the charming Aladdin himself.
Together, this trio brings a fresh energy to a beloved tale filled with romance, independence, and of course, fun songs and costumes. It is Disney, after all!
Amy (1981)
This heartwarming 80s film follows the life of Amy after the passing of her child, who was deaf.
She leaves her husband and sets off to the Appalachian mountains to teach at Parker School for the Blind and Deaf.
If a tale about perseverance and hope isn't enough to convince you to watch, perhaps its romantic side story will!
Aquamarine (2006)
Aquamarine tells the story of two teenage girls who discover a mermaid named Aquamarine in their local pool (as one does).
They befriend her and help her find true love, because apparently, even mermaids have trouble in the dating department.
It's a fun movie that will have you believing that anything is possible, including mermaids hanging out in your backyard pool.
Bad Hair Day (2015)
Grab your hair elastics and get ready for a wild ride, because Bad Hair Day will have you laughing and cringing at the same time.
This Disney Channel Original Movie follows high school student Monica as she tries to have the perfect hair day for prom, only to end up with a disastrous mess on her head thanks to a thief who steals her car.
With the help of unlikely accomplice Liz, a down-on-her-luck cop, Monica sets off to retrieve her car and save her hairdo.
Along the way, they encounter wacky characters and hilarious hijinks that will have you on the edge of your seat or maybe just holding your sides from laughing so hard!
Beauty & the Beast (2017)
If you haven't seen the 2017 live-action version of Beauty & the Beast, you are seriously missing out!
First of all, we've got our girl Emma Watson playing the beauty (and brains) herself, Belle. And let me tell you, she nails it!
Alongside her is the Beast, played by Dan Stevens, who is surprisingly quite charming behind all that fur.
We've also got some hilarious moments thanks to Josh Gad as LeFou and the dashing Luke Evans as Gaston.
Last but not least, we have all of the human-like furniture and home decor, like Mrs. Potts, Chip, Cogsworth, and Lumiere.
If you haven't seen it yet, be our guest and give this chick flick a watch!
Big Business (1988)
Get ready to laugh until you cry with the hilarious 80s comedy, Big Business, starring the dynamic duo of Bette Midler and Lily Tomlin.
Two sets of identical twins are born on the same day, but are mixed up and sent home with the wrong family – one set to a poor family in a small town and the other to a rich family in a city.
Flash forward to adulthood and the rich twins are savvy business women trying to shut down some factories located in the poor twins' hometown, so they head to the city to stop the sale.
Except then their identities are mistaken yet again…
If you're in the mood for a fun-filled story with just the right amount of absurdity, look no further than Big Business!
The Cheetah Girls (2003)
Released in 2003, The Cheetah Girls tells the story of four besties (played by Raven-Symóne, Adrienne Houghton, Sabrina Bryan, and Kiely Williams) who form a girl group and chase after their dreams of becoming music superstars.
Along the way, they face challenges, drama, and catchy AF songs that will stay stuck in your head for days.
With sassy outfits, stellar dance moves, and some serious girl power, this movie will make you wanna grab your squad and start a girl group of your own.
Also available to stream are The Cheetah Girls 2 (2006) and The Cheetah Girls: One World (2008).
Confessions of a Shopaholic (2009)
Another movie that's sure to lift your spirits is Confessions of a Shopaholic.
This movie stars Isla Fisher as Rebecca Bloomwood, a fashion-obsessed journalist who finds herself in deep credit card debt while working as a personal finance columnist.
With a charming love interest (played by Hugh Dancy) and plenty of laughs along the way, this movie is a must-watch for anyone who's ever indulged in a little retail therapy.
Confessions of a Teenage Drama Queen (2004)
If you're in the mood for something a little more lighthearted, check out Confessions of a Teenage Drama Queen.
Starring a young Lindsay Lohan as Lola, this movie follows the adventures of a high school student with a flair for the dramatic.
With catchy musical numbers and hilarious dialogue, this movie is a fun romp through the trials and tribulations of teenage life.
Cow Belles (2006)
In Cow Belles, the Michalka sisters, Aly and AJ, star as two spoiled and rich sisters who are forced to work on their family's dairy farm as punishment.
You can imagine their reaction when they have to trade in their designer clothes for overalls and rubber boots!
As they struggle to adapt to farm life, they discover someone has drained their family business' bank accounts and set out to uncover the thief.
Will they find out whodunnit? Will they learn how to be less spoiled and more generous and giving?
You'll have to stream this Disney Channel Original Movie to find out!
Cruella (2021)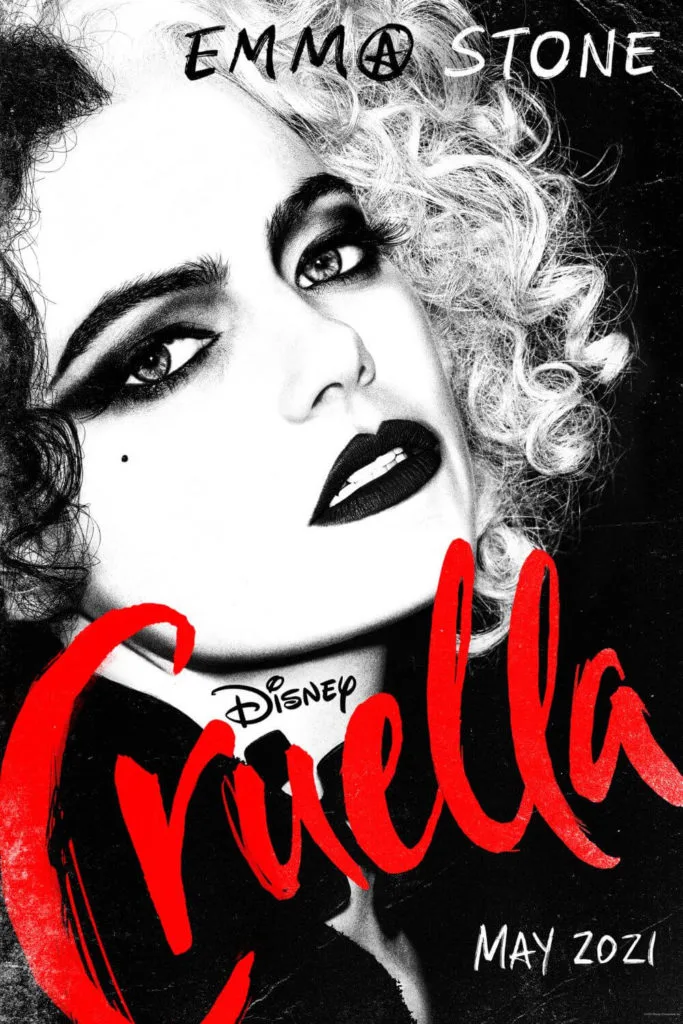 This exquisite devil of a movie tells the origin story of our favorite 101 Dalmatians villainess.
With Emma Stone playing Cruella De Vil, you can expect nothing less than a stellar performance. And let me tell you, she does not disappoint!
With plenty of sharp wit, high fashion, and devious pranks, this movie is a must-watch for anyone looking to let their inner villain out to play.
The Parent Trap (1998)
No chick flick list would be complete without mentioning The Parent Trap.
This movie tells the story of long-lost identical twins Annie and Hallie (both played by Lindsay Lohan) who meet at summer camp.
While there, the girls devise a plot to switch places to try to reunite their divorced parents.
With humor and heart, this movie is a timeless classic that's perfect for a cozy movie night.
The original version of this movie from 1961, starring Haley Mills as the twins, is also available to stream on Disney+.
The Princess Diaries (2001)
Next up is The Princess Diaries, a classic coming-of-age tale and super popular 2000s chick flick.
The movie stars Anne Hathaway as Mia Thermopolis, an awkward teenager who discovers that she's actually the heir to a European kingdom.
This movie has it all: a plucky heroine, a dreamy love interest, and a sprinkle of royal intrigue.
Plus, who can forget Julie Andrews as the wise and loving Queen Clarisse, who has her own romantic side story?
Ever After: A Cinderella Story (1998)
This 1998 Drew Barrymore classic takes the Cinderella story to a whole new level with its wit and modern twists.
You'll find no glass slippers here, just one tough and determined heroine, played by Drew Barrymore, trying to make it in the world.
With a little help from a handsome prince and some fairy godmother-esque characters, she just might get her happy ending.
Father of the Bride (1991)
Let's talk about the classic 1991 film, Father of the Bride.
Starring Steve Martin, this film follows the story of a father dealing with the emotional rollercoaster of his daughter getting married.
Martin Short also makes an appearance as the quirky wedding planner, adding some extra laughs to the mix.
Throughout the film we see the relatable struggles of wedding planning, from dealing with overbearing in-laws to attempting to set a budget that doesn't bankrupt the family.
All in all, Father of the Bride is a romantic comedy that will have you chuckling (and maybe even tearing up a bit) from start to finish.
Freaky Friday (2003)
Freaky Friday is the ultimate mother-daughter comedy starring Jamie Lee Curtis and Lindsay Lohan.
In this remake, an uptight, workaholic mom (Curtis) and a rebellious, angsty teenage daughter (Lohan) switch bodies after an argument and chaos ensues as they try to navigate each other's lives.
It's a total blast from start to finish and you won't be able to resist getting sucked into their wacky adventure.
Also available to stream are the original 1977 version, starring Barbara Harris and a young Jodie Foster, as well as a little-known 2018 remake starring Cozi Zuehlsdorff and Heidi Blickenstaff.
And if the rumors prove true, perhaps there will be another version on Disney+ in the future, as Jamie Lee Curtis is reportedly talking with Disney about a sequel to the 2003 version (source).
Frenemies (2012)
Bella Thorne and Zendaya star in the Disney Channel Original Movie, Frenemies, a film that explores the complexities of friendship, competition, and social media in the modern age.
Plus, it's got all the drama and high school hijinks that we know and love from DCOMs.
These young stars shine as they navigate the ups and downs of their characters' relationship, reminding us all that sometimes you need your frenemies just as much as your friends.
Get a Clue (2002)
One of our favorite Lindsay Lohan films is Get a Clue, released back in 2002.
This movie follows Lexy Gold (Lohan) as she tries to uncover the identity of her missing teacher and uncovers an even larger mystery at her school.
It's kind of like part Nancy Drew and part Mean Girls.
Hannah Montana: The Movie (2009)
Starring the one and only Miley Cyrus, this film is a glitter-filled celebration of catchy tunes, sassy comebacks, and fabulous outfits.
We follow Miley's alter ego, Hannah Montana, on a journey back to her roots in Tennessee where she learns that sometimes the best way to be a superstar is to just be yourself.
It's a heart-warming adventure that'll have you bopping in your seat and maybe even shedding a tear or two.
Hello, Dolly! (1969)
Barbra Streisand plays Dolly Levi, a matchmaker visiting New York City who's on a quest to find herself a match!
Hello, Dolly! is bursting with color, music, and humor that will have you tapping your toes and snickering at all the witty banter.
It's a classic that's sure to leave you feeling good and with a few catchy tunes stuck in your head.
Hocus Pocus (1993)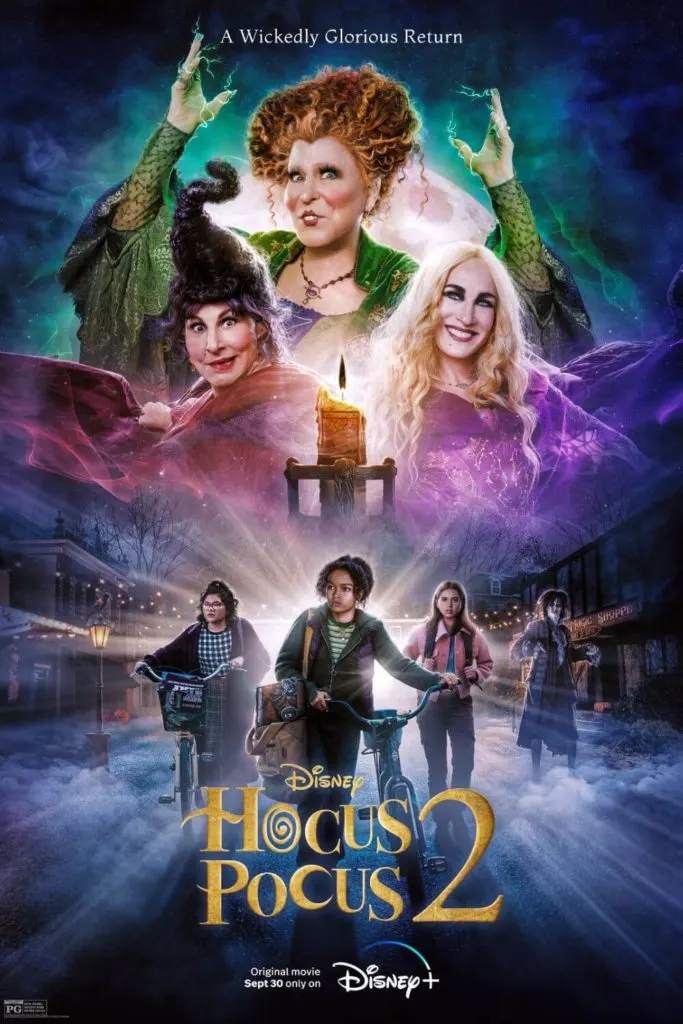 Grab your broomsticks and hold onto your hats, because it's time to take a nostalgic trip back to 1993 and revisit the cult classic Disney film, Hocus Pocus.
This Halloween staple stars the fabulous trio of Bette Midler, Kathy Najimy, and Sarah Jessica Parker as three witches who are resurrected on a mission to suck the life force out of all the children in Salem, Massachusetts.
Also available to stream is Hocus Pocus 2, which gives a bit of backstory on the Sanderson sisters, as well as their return to Salem a few decades later.
The sequel was so well-received that Disney is literally in the midst of filming a third story (source)!
How to Build a Better Boy (2014)
How to Build a Better Boy stars the lovely China Anne McClain as Gabby Harrison and Kelli Berglund as Mae Hartley, two high school girls who put their smarts together to build Mae a boyfriend.
Spoiler alert: It doesn't work out quite as they had planned and the military is on their trail, wanting to use their technology. Cue a hilarious series of mishaps that will have you laughing out loud.
Ice Princess (2005)
In the 2005 film Ice Princess, Michelle Trachtenberg plays Casey, a high school student expected to go on to Harvard like her mom, but who dreams of becoming a figure skater.
This coming-of-age story follows Casey as she dreams of pursuing her icy talents, despite her mother's disapproval.
Adding a little extra sass to the mix is Kim Cattrall as the tough-love coach who takes Casey under her wing and pushes her to reach her full potential.
The Invisible Sister (2015)
Things get wild in The Invisible Sister when Cleo (Rowan Blanchard) accidentally turns her sister Molly (Paris Berelc) invisible while working on a science project.
And no, it's not a metaphor for sibling rivalry. Molly is actually invisible!
Together, the sisters navigate their way through the chaos of high school and try to undo the invisibility before it's too late.
The Last Song (2010)
The Last Song follows the story of rebellious teenager Ronnie (Miley Cyrus), who is forced to spend the summer with her estranged father in a small town.
Along the way, Ronnie discovers her love for music and, you guessed it, falls head over heels for a local boy named Will (Liam Hemsworth).
But don't let the cheesy romance fool you, there's also some pretty heavy family drama in the storyline.
The Little Mermaid (2023)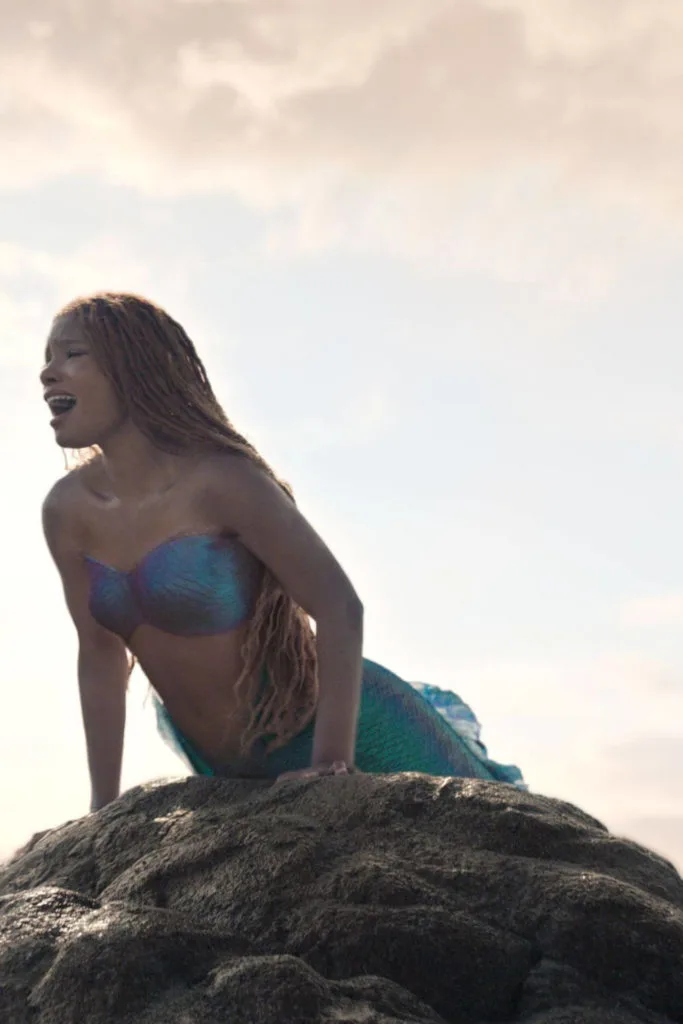 Are you ready to dive into the magical world of The Little Mermaid? Well, get ready to be shell-shocked because the 2023 movie adaptation is a must-see!
Starring Halle Bailey as Ariel – a mermaid who dreams of living on the land – and Jonah Hauer-King as Prince Eric, this movie guaranteed to make a splash.
But wait, there's more! Melissa McCarthy will have you laughing as the evil Ursula while Daveed Diggs, Awkwafina, and Jacob Tremblay lend their voices to unforgettable characters.
This film isn't on Disney+ yet as it just premiered in theaters a few months ago, but it'll likely be there later this year. I'll be sure to update this post when the Disney+ premiere date becomes public.
Liz & Dick (2012)
This made-for-TV movie, starring none other than the infamous Lindsay Lohan as the legendary Liz Taylor, follows the scandalous and tumultuous love affair between her and Richard Burton (played by Grant Bowler).
You'll swoon over the lavish and opulent Hollywood scenes and the chemistry between Lohan and Bowler.
Regardless, this movie is a guilty pleasure for any romantics out there looking for a little bit of scandal to spice things up.
The Lizzie McGuire Movie (2003)
The Lizzie McGuire Movie follows Lizzie (Hilary Duff) and her classmates on a school trip to Rome, where Lizzie is mistaken for a famous singer and whisked away into a world of fame and fortune.
It's like The Princess Diaries but with gelato, and I am all here for it!
The Princess Bride (1987)
Ah, The Princess Bride. A timeless classic that's managed to keep us chuckling through the years.
Directed by Rob Reiner, and starring some familiar faces like Cary Elwes, Mandy Patinkin, and Robin Wright, this film is one that's sure to make you feel like you're sitting right in the middle of the story.
From the love story that'll have you swooning, to the epic sword fights that'll have you on the edge of your seat, The Princess Bride has it all.
So grab some popcorn and get ready to laugh, cry, and quote this movie for the rest of your life.
Princess Protection Program (2009)
In Princess Protection Program, the princess of Costa Luna, Princess Rosalinda Maria Montoya Fiore (Demi Lovato) is forced to flee her country when an evil dictator takes over.
She is sent to live in Louisiana with the family of an agent from a secret agency called the Princess Protection Program.
There she befriends the agents daughter, Carter Mason (Selena Gomez), who takes her under her wing.
Will she ever be able to get back home? You'll have to watch to find out!
Overall, Princess Protection Program is a classic tale of friendship and girl power with some giggles and heartwarming moments thrown in.
PROM (2011)
PROM follows a group of teens preparing for the biggest event of the year: their high school prom.
There's the typical cast of characters, such as the jock, the nerd, the outcast, and the popular girl, all trying to navigate the drama of promposals, outfit choices, and after-party plans.
Will the popular girl get crowned prom queen? Will the shy guy get the girl of his dreams? Stream it today to find out and relive all those oh-so-important teenage milestones.
Prom Pact (2023)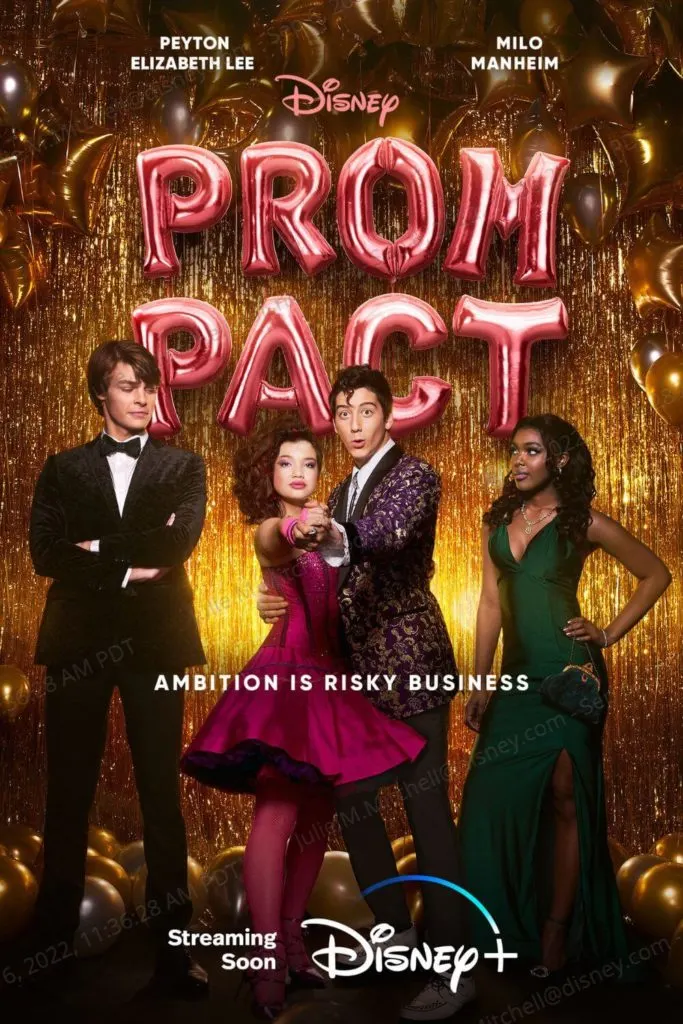 Have you heard about the new Disney+ film, Prom Pact?
This hilarious comedy stars none other than Wendi McClendon-Covey, Peyton Elizabeth Lee and Milo Manheim.
With a talented cast on board, you know we're in for a cheeky and entertaining ride. So, mark your calendars and get ready to witness all the shenanigans that come with a high school prom experience in Prom Pact!
Read it and Weep (2006)
Read it and Weep tells the story of a high school girl whose private journal accidentally gets published and becomes a best-seller.
Suddenly, she's thrust into the limelight and has to navigate the ups and downs of fame and popularity.
Rodgers & Hammerstein's Cinderella (1997)
This iconic film follows Cinderella (Brandy Norwood), a young woman who dreams of a better life beyond the confines of her stepmother's house and the drudgery of her daily life.
But with the help of her fairy godmother (Whitney Houston) and some truly magical songs, Cinderella finds her way to the palace and into the heart of the charming prince.
With stunning visuals and performances that will have you singing along, this rendition of Cinderella is one not to be missed.
Sharpay's Fabulous Adventure (2011)
The ultimate chick flick out of all the High School Musical films is without a doubt, Sharpay's Fabulous Adventure.
After graduating from East High, Sharpay Evans (Ashley Tisdale) sets her sights on New York City to pursue her dream of stardom.
Along the way, she discovers that the road to fame is not all roses and rainbows. Fortunately, Sharpay's spunky attitude and fierce determination keep her going.
Sister Act (1992)
Whoopi Goldberg plays a lounge singer in hiding after witnessing a crime. She's placed in a convent as her cover, where she helps the nuns whip their chorus into tip-top shape.
Sister Act has it all: music, comedy, and a little bit of crime. Who knew a convent could be so much fun?
Sneakerella (2022)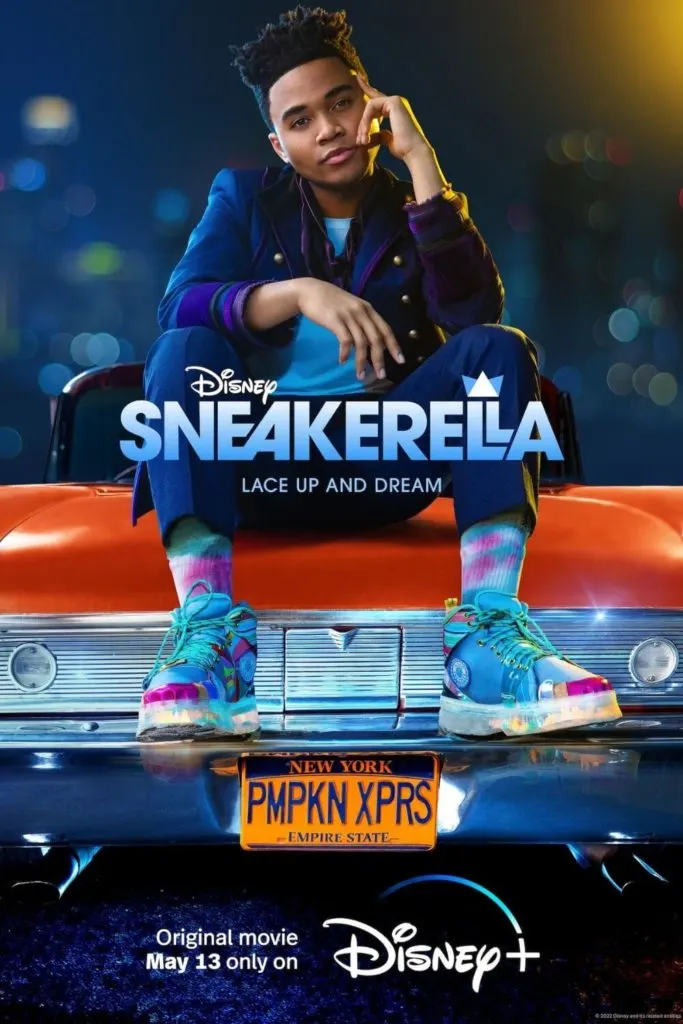 Sneakerella isn't your grandmother's Cinderella story.
In this twist of the classic tale, Chosen Jacobs plays El, a teen boy who dreams of becoming a sneaker designer while he's forced to work in his late mom's shoe store.
While waiting for a new sneaker release, he meets Kira King and it's love at first sight – but they lose touch without a way to contact each other.
Will El find his way back to Kira and realize his dream of becoming a sneaker designer? You'll have to stream it to find out!
Snowdrop (2021)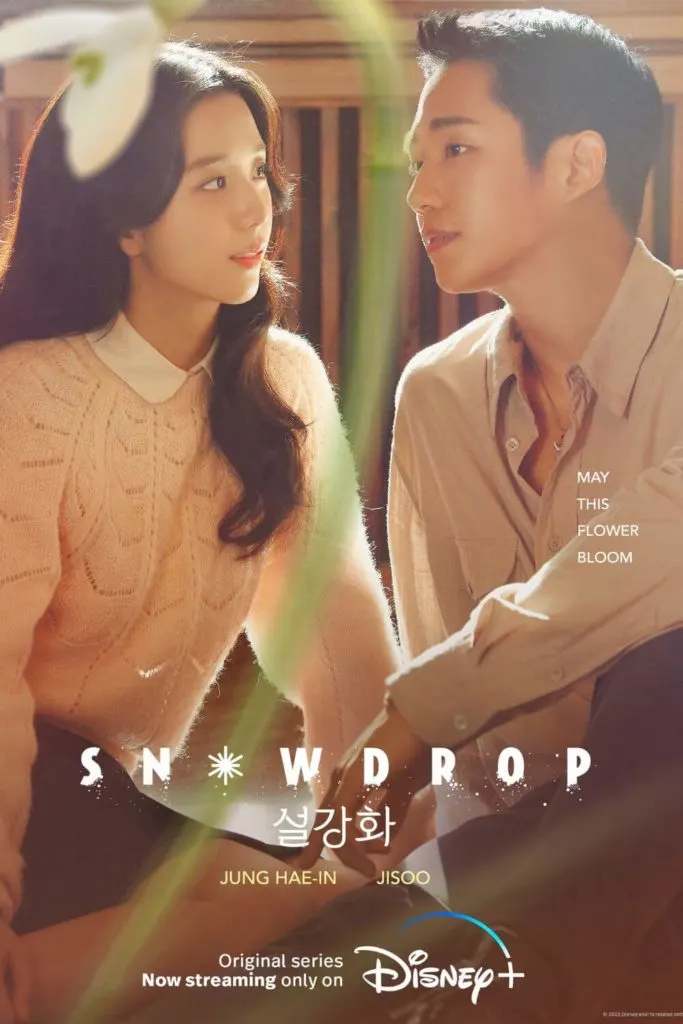 Snowdrop is a romantic thriller that follows the story of a university student caught up in political turmoil and a forbidden love affair.
With twists and turns that will leave you guessing until the very end, this Korean drama will have you clamoring for more.
For more K-dramas, check out my post about the best Korean dramas on Disney+.
Splash (1984)
Allen (Tom Hanks) is rescued by a mermaid, Madison (Daryl Hannah) after falling off a boat while on vacation in Cape Cod.
The mermaid tracks him back to New York City after finding his wallet. She washes ashore and unable to speak, is released into Allen's care when the authorities find his wallet on her.
As romcoms go, the two fall in love – but she is captured by a scientist who wants to study her.
Will Allen be able to rescue Madison before it's too late?
Three Men and a Baby (1987)
Pardon me, but did somebody order a baby? Because Tom Selleck, Steve Guttenberg, and Ted Danson certainly didn't, but they end up with one in the 1987 classic film, Three Men and a Baby.
These three bachelors suddenly find themselves thrust into parenthood when a baby girl is abandoned at their doorstep.
As they navigate feeding, changing diapers, and navigating a sudden onslaught of baby toys, the unlikely trio learns some valuable lessons about responsibility and love.
Also available to stream is its sequel, Three Men and a Little Lady.
Tuck Everlasting (2002)
Tuck Everlasting is a tale about a girl who discovers a family with a mysterious secret and their eternal life.
Starring the beloved Alexis Bledel and the dashing Jonathan Jackson, this movie is a fantastical journey into a world beyond our wildest dreams.
As we follow Winnie Foster, played by Bledel, on her adventure with the Tuck family, we are swept up in a whirlwind of emotions and intrigue.
This movie is a perfect mix of fantasy and reality that will leave you wanting more.
Twitches (2005)
Starring the iconic duo Tia and Tamera Mowry, Twitches tells the story of two separated sisters who discover they're witches and must use their powers to defeat an evil force.
It's a heartwarming tale of sisterhood, magic, and, of course, some solid '00s fashion. Plus, with Tia and Tamera at the helm, it's impossible not to be charmed!
Also available to stream is its sequel, Twitches Too (2007).
West Side Story (2021)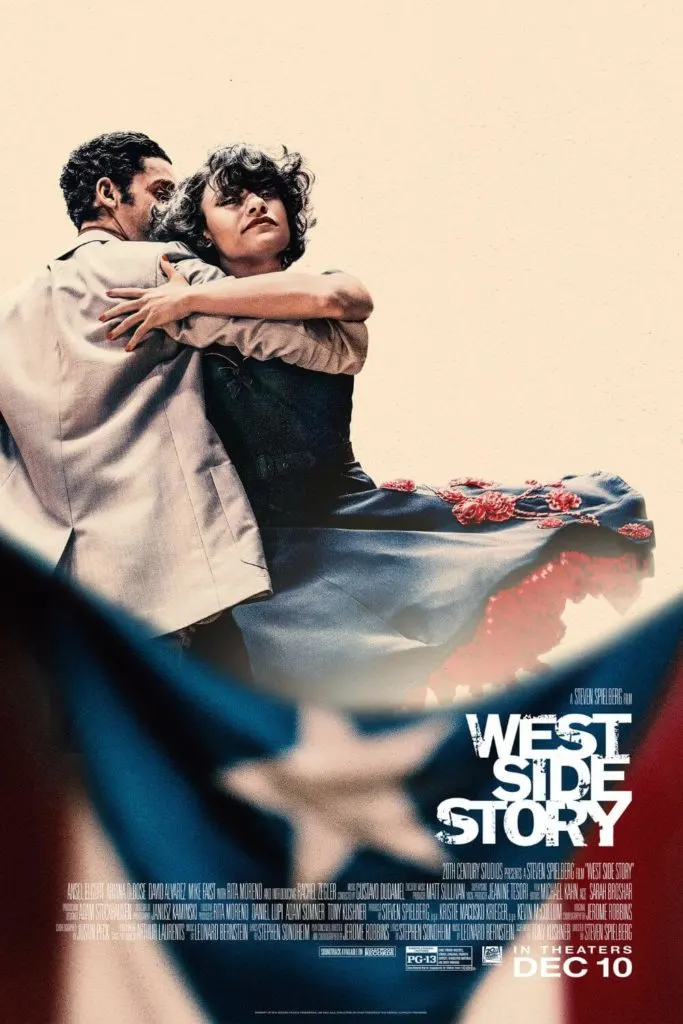 This retelling of the classic musical is a must-see for anyone who loves a good old-fashioned enemies-to-lovers tale.
With Stephen Spielberg directing and incredible performances from breakout stars Rachel Zegler and Ansel Elgort, this movie is sure to make you swoon and tap your toes to the beat.
While You Were Sleeping (1995)
Get ready to fall in love with Sandra Bullock all over again in the 1995 rom-com flick, While You Were Sleeping.
In this charming film, Bullock plays a Chicago Transit Authority worker who saves a man's life from an oncoming train.
When the man falls into a coma, she is mistaken for his fiancée and gets sucked into his eccentric family's Christmas celebrations.
As she spends more time with them, she begins to fall for the man's brother, played by the swoon-worthy Bill Pullman.
Will she reveal the truth about her mistaken identity or continue to weave her web of lies? You'll have to watch While You Were Sleeping to find out!
Wild Hearts Can't Be Broken (1991)
Wild Hearts Can't Be Broken is based on the true story of Sonora Webster, a spunky gal who defies all odds to become a diving horse rider in the 1930s.
You heard me right, diving horse rider.
Picture this: Webster's blindfolded horse, Lightning, leaps off a 40-foot tower into a pool of water while she rides him. It's like a circus act, but more daring and glamorous
And let me tell you, Webster is one saucy lady who knows how to stand on her own two feet.
If you're into horses, diving, or just inspiring stories, you gotta watch this movie!
You Again (2010)
Family drama meets high school flashbacks in You Again.
This fun movie stars Kristen Bell as Marni, a young woman who discovers that her brother is marrying her high school arch-nemesis.
With an all-star cast that includes Betty White, Jamie Lee Curtis, and Sigourney Weaver, this movie is filled with hilarious hijinks and heartwarming moments.
What are your favorite chick flicks on Disney Plus?
Whether you're in the mood for a rom-com, a tearjerker, or a musical, these chick flicks on Disney Plus have you covered.
With so many amazing movies to choose from, the only problem is deciding which one to watch first!
So grab some popcorn, snuggle up on the couch, and enjoy some of the best chick flicks that Disney+ has to offer.
---
About the author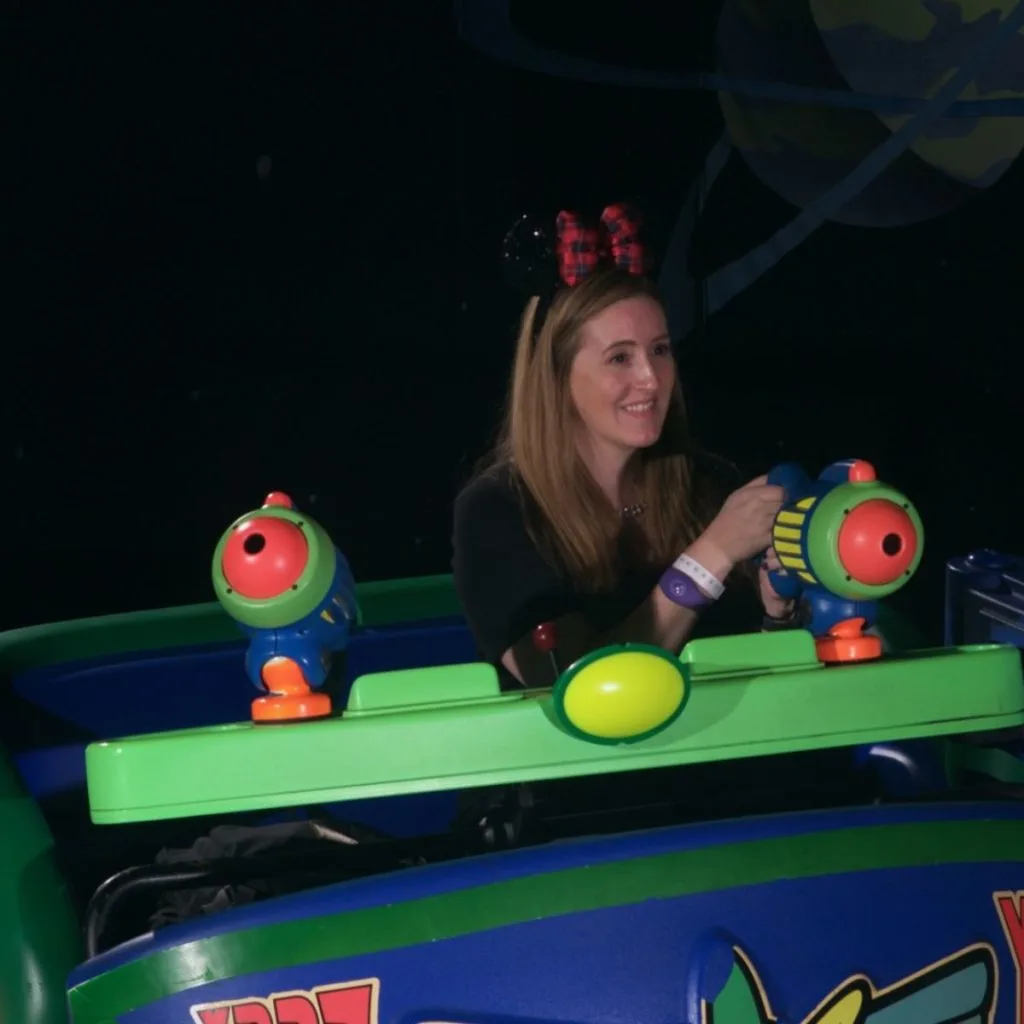 Meg Frost is the creator of The Park Pixie, where she covers Disney World, Disney+, and Disney fandom.
She holds an M.A. in Journalism from Northeastern University and B.S. in Communication & American Studies from University of Miami.
---