Do you love movies that make your heart swell and resonate with unforgettable music?
Are you in the mood to start streaming something from Disney Plus, but have no idea where to start?
Well, look no further because I've got a list of the best musicals on Disney Plus!
Get ready to tap those feet and feel inspired by soulful lyrics as you dive into my selection of the greatest musicals gracing the Disney+ library.
Whether it's Rodgers & Hammerstein or Lin Manuel Miranda, here are some guaranteed surefire picks that will lift your spirit and maybe even get you humming along.
Animated Musicals on Disney Plus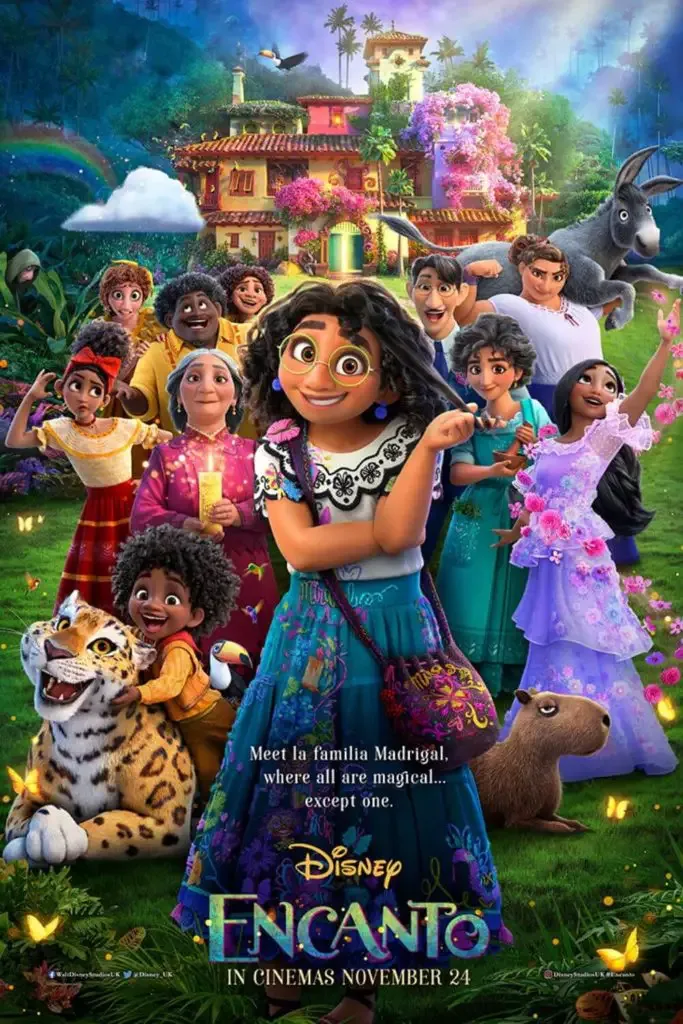 While this post focuses on live action musicals rather than the animated musicals Disney is best known for, I can't ignore them.
Here's a list of all the excellent animated musicals on Disney Plus:
Aladdin

Beauty & the Beast

Cinderella

Coco

Encanto

Frozen

Hercules

The Hunchback of Notre Dame

The Jungle Book

The Little Mermaid

Moana

Mulan

Oliver & Company

Peter Pan

Pinocchio

The Princess & the Frog

Strange Magic

Tangled

Tim Burton's The Nightmare Before Christmas
Beauty & the Beast LIVE!
Experience the enchanting tale of love, adventure, and transformation with the beautiful classic, Beauty & the Beast, now available as a live musical performance!
Beloved by fans since its golden days as an animated film first, this live performance is full of unforgettable music and stellar vocals.
From audacious singing by H.E.R., Josh Groban, and Rita Moreno to dynamic dance numbers featuring Martin Short and David Alan Grier, you'll be humming along to every beat!
Disney+ also has the original animated film, the live action film, sing-along versions of both, plus Beauty & the Beast: The Enchanted Christmas and Beauty & the Beast: Belle's Magical World.
Better Nate than Ever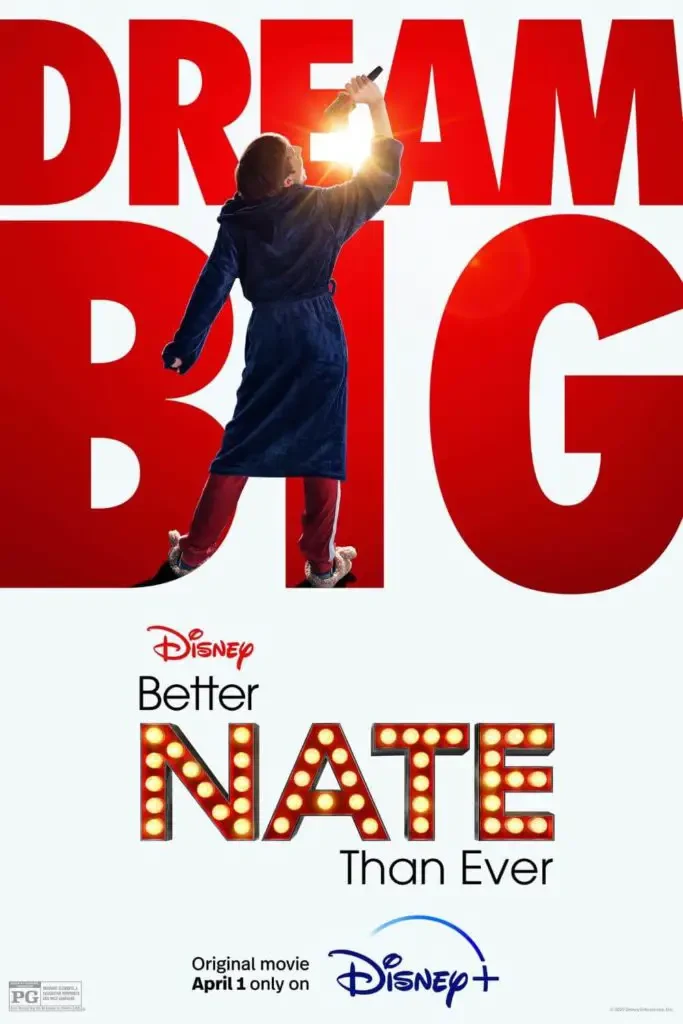 Teen Nate dreams of a career on Broadway, so he's devastated when he isn't cast in the school play.
So Nate and his BFF, Libby, run away to New York City for the chance of a lifetime – and to prove everyone they have what it takes to make it big.
Camp Rock
Get on your dance shoes and get ready for the toe-tapping fun of Camp Rock!
Featuring talented Disney Channel stars Demi Lovato, Joe Jonas, Alyson Stoner and more, this musical is sure to entertain the whole family.
With catchy songs, humorous moments, and adorable characters, Camp Rock is an ideal way to spend some quality time together watching something that everyone can enjoy.
Also available on Disny+ is Camp Rock 2: The Final Jam.
Descendants
What happens when the children of all our favorite heroes and villains get a story of their own? That's Disney's latest hit musical, Descendants!
Led by the terrific Dove Cameron, Cameron Boyce, Boo Boo Stewart, Sofia Carson, and Mitchell Hope, Descendants will have you humming their catchy tunes in no time.
With a perfect combination of music and adventure, this movie will keep you entertained for hours.
Also available:
Descendants 2

Descendants 3

Under the Sea: A Descendants Short Story

Descendants: The Royal Wedding

Descendants: Wicked World
Disney's Broadway Hits at Royal Albert Hall
If you're longing for a night of entertainment at the theatre, Disney has just the answer with Disney's Broadway Hits at Royal Albert Hall.
Witness all your favorite moments, songs, and characters in this unforgettable night celebrating some of the best Broadway numbers from Disney, from belting ballads to crowd pleasing choruses.
Encore!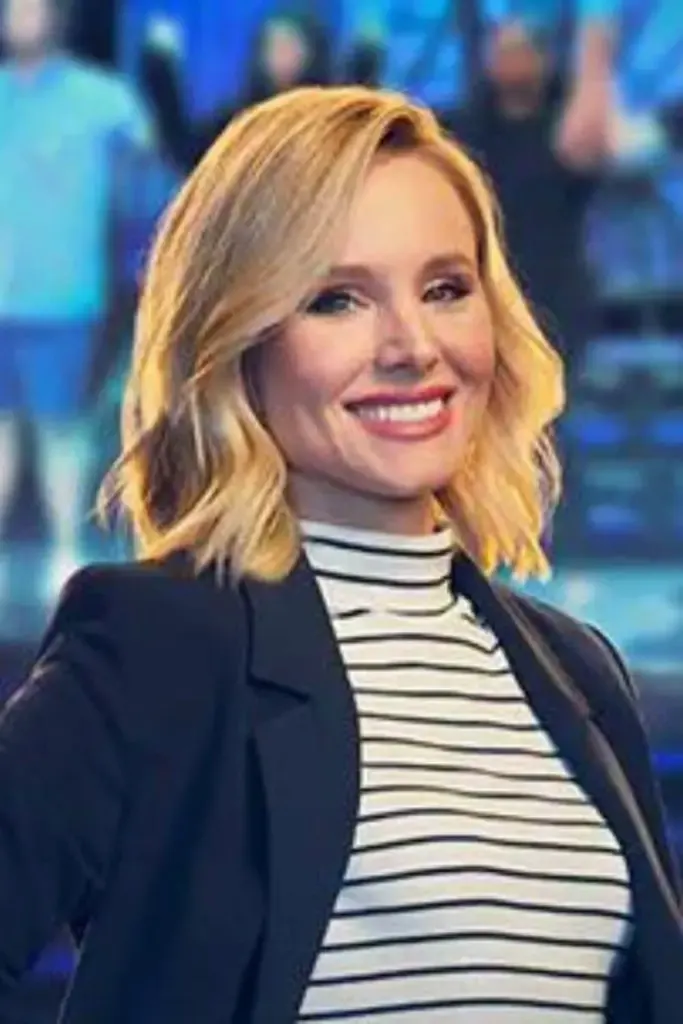 In this fun Disney+ original series, high school musical casts from many years past reunite to put on one last performance.
Hosted by Kristen Bell, season 1 of Encore! includes performances of Beauty & the Beast, Grease, The Sound of Music, Pippin, and more.
Glee
Starring Dianna Agron, Chris Colfer, Lea Michelle, Jane Lynch, Jayma Mays, Amber Riley, Kevin McHale, and Jenna Ushkowitz, Glee follows the trials and tribulations of a high-school glee club.
From their performance of hit songs to their unrivaled dancing, these cast members come together to demonstrate that love and friendship always find a way of triumphing over negativity.
The Greatest Showman
If you're looking for a fun way to spend the night, consider streaming The Greatest Showman.
Starring Hugh Jackman, Zac Efron, Zendaya, Michelle Williams, Rebecca Ferguson, and Keala Settle, The Greatest Showman tells the rags-to-riches story of circus showman, P.T. Barnum.
Hamilton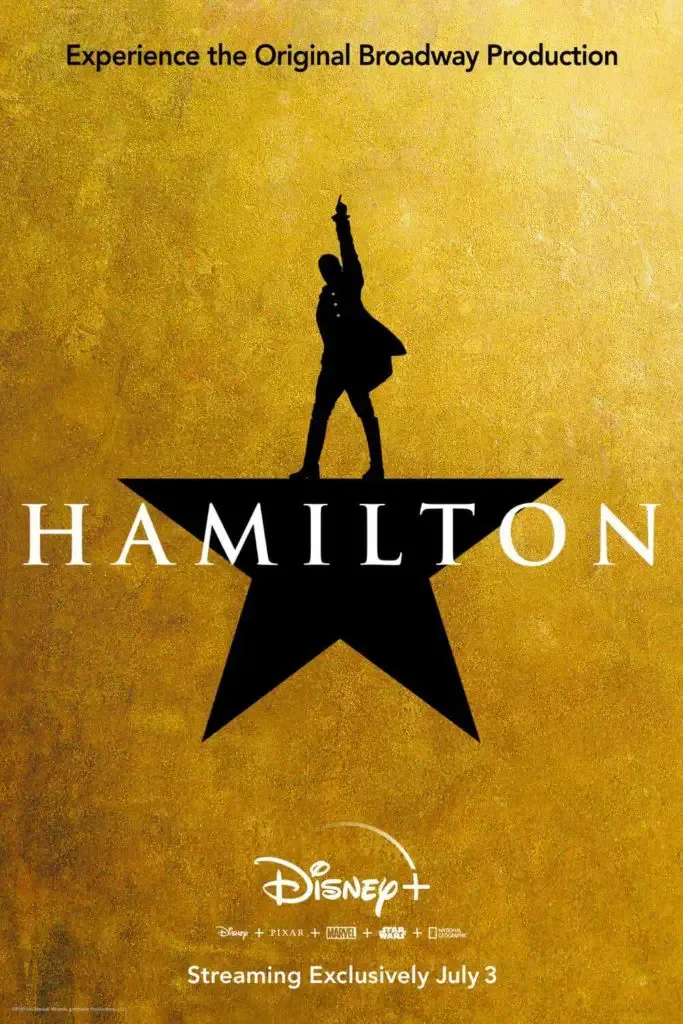 If you haven't had the pleasure yet, the musical Hamilton is an absolute must-watch on Disney Plus.
This live recording stars Lin Manuel Miranda, Daveed Diggs, Jonathan Groff, Phillipa Soo, Renée Elise Goldsberry, Jasmine Cephas Jones, Leslie Odom Jr, and many others.
It tells the story of Alexander Hamilton, the first US Secretary of the Treasury, with a fun mix of hip hop, jazz, and other musical styles.
The Happiest Millionaire
Have you ever found yourself feeling down in the dumps? Well, might I suggest a prescription for a guaranteed pick-me-up: watch The Happiest Millionaire!
This 1967 musical movie is absolutely delightful, with catchy tunes and a charming cast.
It's based on the true story of Anthony Drexel Biddle, an eccentric millionaire from Philadelphia, and chronicles the antics of his family and their many hijinks, as told through the perspective of their new butler from Ireland.
Hello, Dolly!
If you're looking for a musical that will brighten your day, look no further than the classic Hello, Dolly!
Starring Barbara Streisand and Walter Matthau, this iconic production about a widowed matchmaker is sure to bring back sweet memories of years past.
With its stirring romance, witty dialogue and unforgettable songs, Hello, Dolly! is a delight that will put a smile on your face.
High School Musical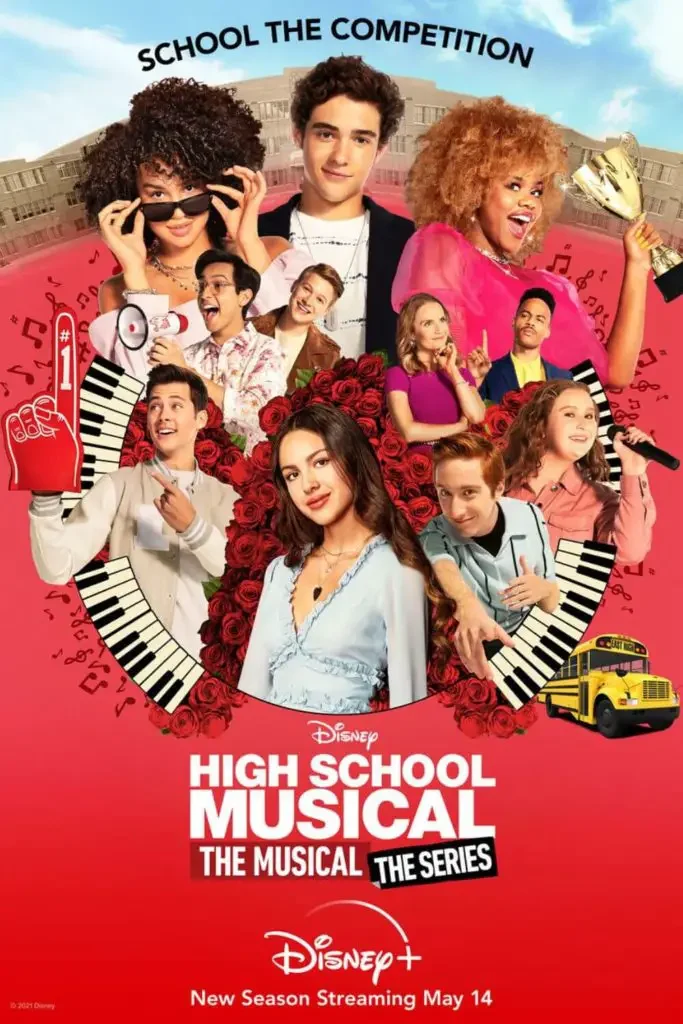 If you haven't seen High School Musical yet, you're missing out.
This is the movie that launched Zac Efron and Vanessa Hudgens into A-list stardom, while also introducing us to Ashley Tisdale.
With its catchy tunes, high energy dance numbers, and vibrant teen characters, High School Musical is an ideal feel-good film to watch with the family or just let loose with a few friends.
Also available:
High School Musical 2

High School Musical 3: Senior Year

Sharpay's Fabulous Adventure

High School Musical: The Musical The Series The Special

High School Musical: The Musical The Series

High School Musical: The Musical The Series The Sing-Along

High School Musical: The Musical The Series The Holiday Special
The Hip Hop Nutcracker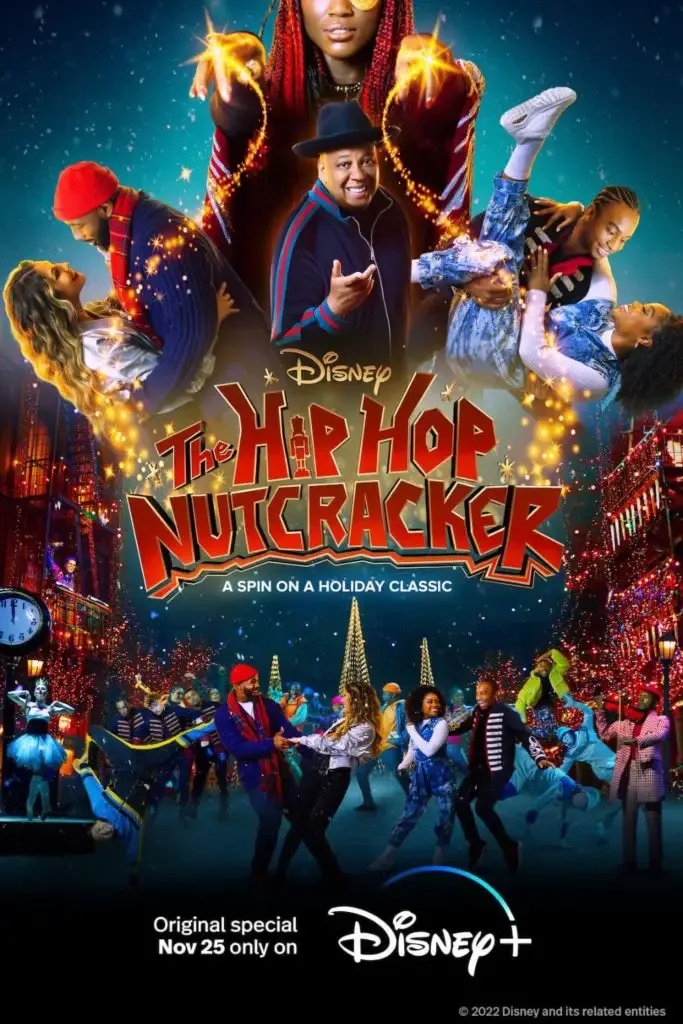 The classic holiday ballet gets a modern NYC twist in The Hip Hop Nutcracker.
This musical film stars Rev Run from RUN DMC, Allison Holker Boss, Stephen "tWitch" Boss, Comfort Fedoke, Du-Shant "Fik-shun" Stegall, and other well-known dance personalities.
Lemonade Mouth
Lemonade Mouth is perfect entertainment for any Disney fan looking to relive their teenage years.
The innovative musical film follows five talented high schoolers – played by Bridgit Mendler, Hayley Kiyoko, Adam Hicks, Blake Michael, and Nick Roux – who meet in detention.
The crew decide to form a band and enter a big competition called Rising Star. However, they are up against some pretty big acts. Can they succeed?
Let it Shine
Let It Shine stars the talented Tyler James Williams, Trevor Jackson, and Coco Jones in a modern-day retelling of the 1897 play, Cyrano de Bergerac.
In a nutshell, the 3 teens are caught in a love triangle of sorts when Kris takes credit for a song his friend Cyrus wrote because he has a crush on their friend, Roxie, who's already a singing superstar.
Will Kris 'fess up or Cyrus speak up? Will their friendship stay in tact? You'll have to watch to find out!
The Little Mermaid LIVE!
If you're looking for a night at the theatre in your living room with one of the best Disney Plus musicals, look no further than The Little Mermaid LIVE!.
Starring Auli'i Cravalho as Ariel, Queen Latifah as Ursula and an eclectic cast of Shaggy, John Stamos, Amber Riley, and Graham Philips, this live rendition of The Little Mermaid is an absolute hit!
With peppy tunes like Part Of Your World and heartwarming moments like Kiss The Girl, you'll be transported back to Disney's golden years of animated musical hits.
Mary Poppins
The beloved 1964 musical, Mary Poppins, starring Julie Andrews and Dick Van Dyke is streaming on Disney Plus!
Get ready to be amazed and transported into a world of magical nannies, flying kites, dancing penguins, and singing chimney sweeps.
With its timeless tunes and magical whimsical story, this classic film truly deserves to be at the top of the list of Disney Plus' best musicals.
Also available on Disney+ is Mary Poppins Returns.
Newsies: The Broadway Musical
A recording of the Broadway musical, Newsies, produced by Disney, is now streaming on Disney+!
In this stage retelling of the hit film, the newsboys of New York City in 1899 go on strike.
In addition to stage rendition, the original musical film is also on Disney Plus.
Oklahoma!
Oklahoma!, the very first musical written by Broadway legends Rodgers and Hammerstein, is now available on Disney Plus.
This 1955 film stars Gordon MacRae, Gloria Grahame, Gene Nelson, Charlotte Greenwood, and Eddie Albert bringing this classic love story to life with plenty of unforgettable songs.
Pinocchio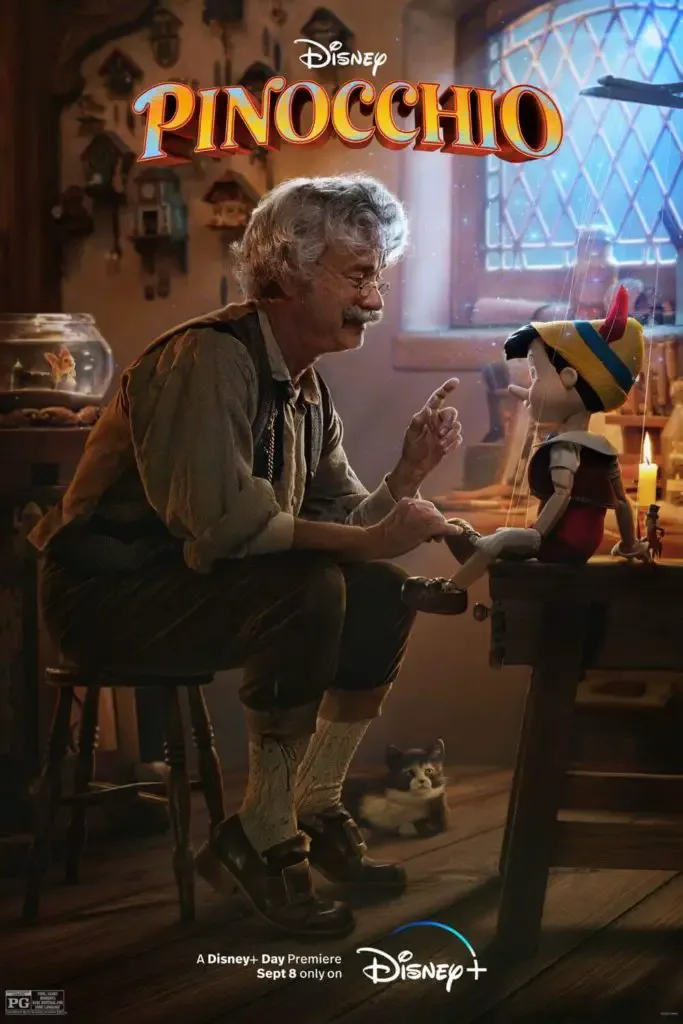 The classic animated musical film Pinocchio gets the live-action treatment in this Disney+ original.
A woodcarver, Geppetto, carves himself a wooden boy, PInocchio, and treats him like a real son.
Tom Hanks, Keegan-Michael Key, Joseph Gordon-Levitt, and Benjamin Evan Ainsworth round out this star-studded cast.
Rogers & Hammerstein's Cinderella
Enjoy a musical starring R&B musical sensation, Brandy Norwood, as the title character, with her Fairy Godmother played by none other than Whitney Houston!
Take in performances from iconic stars Victor Garber, Whoopi Goldberg, and Bernadette Peters, who all add an extra bit of sparkle to this story of dreams and determination.
The Cheetah Girls
The iconic TV movie The Cheetah Girls, starring Raven-Symone, Adrienne Bailon, Kiely Williams, and Sabrina Bryan, is now available on Disney Plus!
Get ready to relive the girl power adventures of Galleria, Chanel, Dorinda, and Aqua as they grow closer while they pursue their dream of becoming a world-famous music group.
This movie is a must-watch as we join these 4 fashionable friends in an adventure, complete with stunning choreography!
So grab your popcorn and click play for an inspiring story about friendship and confidence.
Also available on Disney+ The Cheetah Girls 2 and The Cheetah Girls: One World.
Sister Act
The 1992 comedy Sister Act stars Whoopi Goldberg as lounge singer Deloris Van Cartier, who witnesses a crime and goes into witness protection hiding in a convent for safety.
Although she has trouble adjusting to the strict lifestyle of the nuns, led by Mother Superior (Maggie Smith), hilarity ensues when Deloris takes it upon herself to save the failing choir.
With help from her new friends (Kathy Najimy among them!), she infuses a little bit of soul into their music and reinvigorates their lives!
When the truth of Deloris' whereabouts gets out, comedy and drama collide in this heartwarming tale.
Also available on Disney+ is Sister Act 2, with Sister Act 3 in the works as a Disney+ original film.
The Sound of Music
Who hasn't seen The Sound of Music?
This iconic classic musical film, featuring none other than the incomparable Julie Andrews, Christopher Plummer, and Richard Haydn, is now available to stream on Disney Plus.
Following the story of the Von Trapp family in all its dramatic and melodic glory, it remains a true delight to this day.
Whether you're looking for a sing-along trip down nostalgia lane or an introduction to the classic film for younger viewers, The Sound of Music delivers every time.
Teen Beach Movie
Looking for a feel-good time? Look no further than Teen Beach Movie!
Starring Ross Lynch and Maia Mitchell, this delightful musical film follows two teens who find themselves transported back in time to the surf movies of the 60s.
Get ready for epic dance numbers, awesome retro outfits, and waves of laughter, 'cause Teen Beach Movie has it all!
A must watch for anyone who loves classic rock and roll, summertime vibes, or just plain fun.
The sequel, Teen Beach Movie 2, is also available to stream.
Trevor: The Musical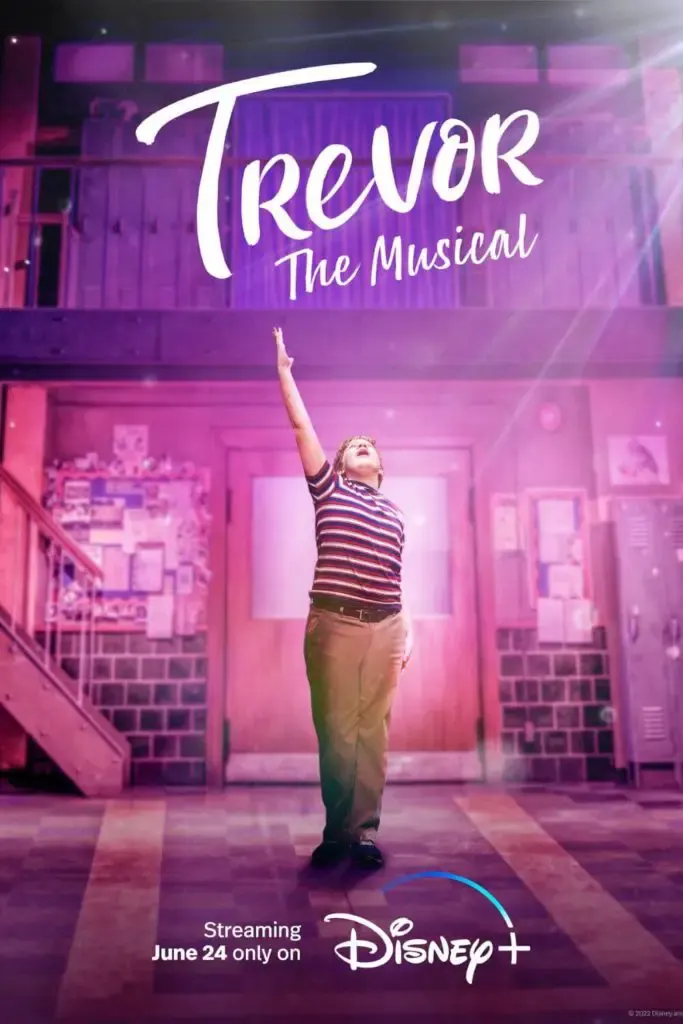 Transport back to the 80s with the coming-of-age story, Trevor: The Musical.
In this recording of the off-Broadway stage show, Trevor (Holden William Hagelberger) dreams of a life in showbiz.
After a supremely embarrassing incident at school, Trevor must find the courage to continue moving forward.
West Side Story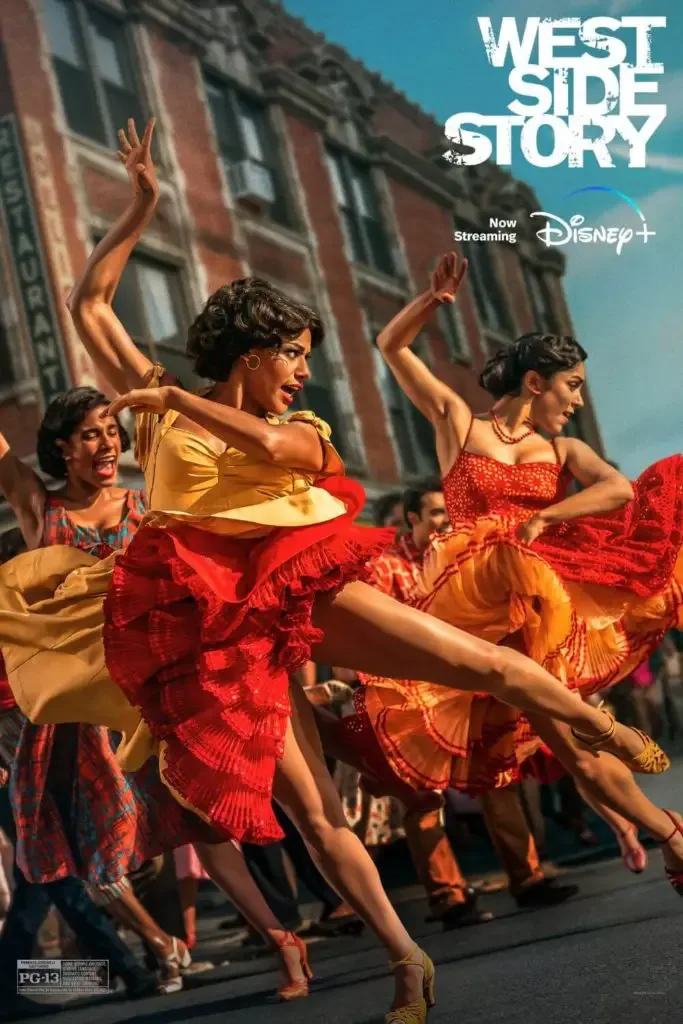 If you're looking for a show-stopping musical to watch on Disney Plus, then look no further than Stephen Spielberg's rendition of West Side Story.
Examining themes of race, religion, and violence in a musical style, this movie is sure to please.
Starring Ansel Elgort as Tony and Arian DeBose as Bernardo, this adaptation of the original Broadway musical brings the stage favorite to life in spectacular fashion.
Z-O-M-B-I-E-S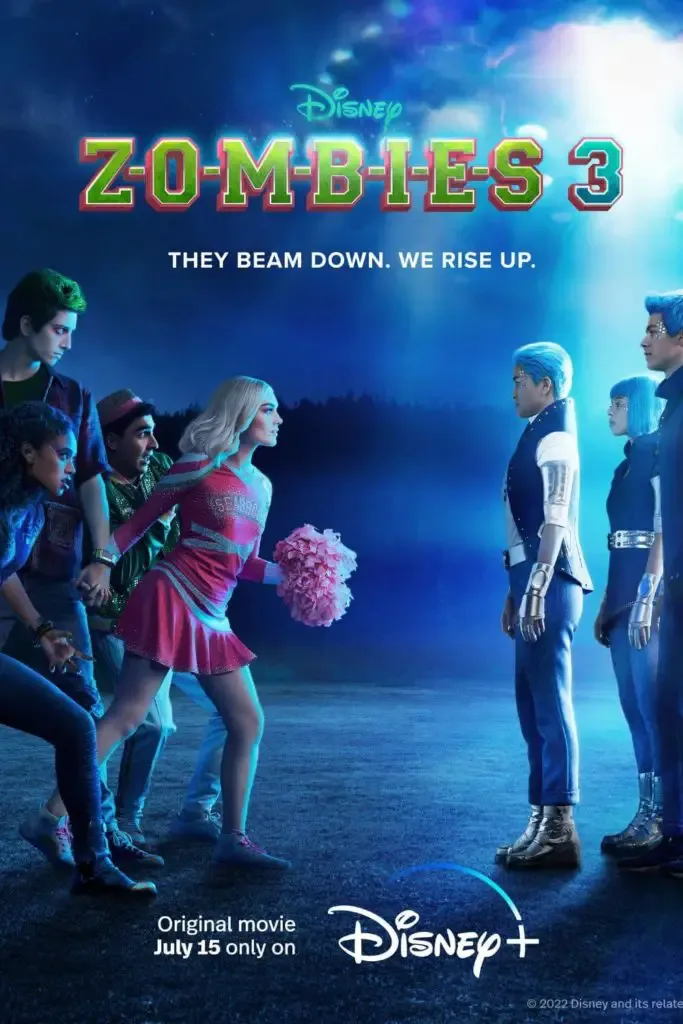 Z-O-M-B-I-E-S follows human Addison (Meg Donnelly) and zombie Zed (Milo Manheim) who fall in love at Seabrook High School as the two species integrate for the first time.
With upbeat music, catchy tunes, Meg Donnelly's powerful vocals, and some seriously awesome moves from Milo Manheim, this feel-good musical is one of the best films available on Disney Plus!
Also available on Disney+ is Z-O-M-B-I-E-S 2 and Z-O-M-B-I-E-S 3.
What are your favorite musicals on Disney Plus?
As we have seen, Disney Plus offers an amazing selection of musicals, each with its own unique style and cultural influences.
From Beauty & the Beast to Z-O-M-B-I-E-S, any music fan is sure to find something they love on Disney+.
So the next time you're feeling like taking a trip down memory lane or just wanna watch a good show after a long day, check out the array of musicals on Disney Plus.
Who knows? You might just discover your new favorite!
This post was originally published April 7, 2023. It was last updated April 23, 2023.