Are you ready to dive deep into the wonderful world of mermaid movies on Disney Plus? We've got just what your heart desires!
Grab a cup of seaweed tea, put your fins up, and join me as I take you through the best movies featuring these mythical creatures.
From splashy adventures to touching coming-of-age dramas, this list has something for every seafaring fan.
So gather round and get ready to explore all that mermaid life has to offer!
NOTE: This post may contain spoilers to movie or show plots. These movies and shows are available to stream on Disney+ in the US as of publication time, unless otherwise noted. Availability can change at any time.
The Little Mermaid (1989)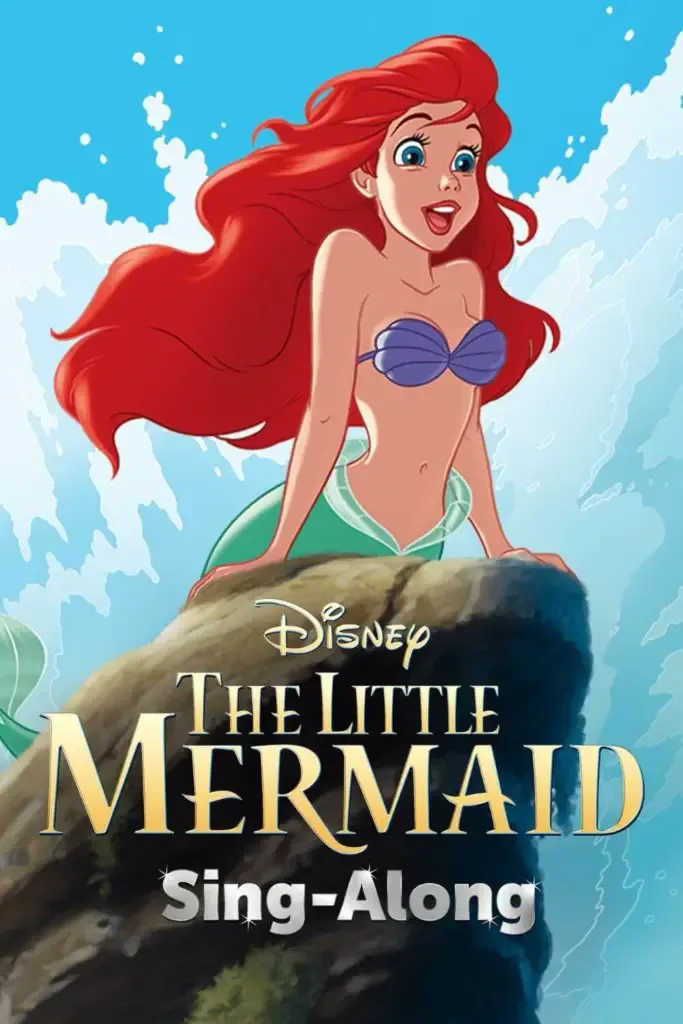 Let's start off with the most obvious option – the 1989 animated Disney classic, The Little Mermaid.
This movie follows Ariel, a mermaid princess who loves to sing and longs to live on land with two legs instead of under the sea with a fin!
Ariel strikes a deal with Ursula, an evil sea witch, that gives her two legs, but she must make the very dashing Prince Eric fall in love with her before the sun sets or she will revert to a mermaid and lose her voice forever. Will she succeed?
Also available to stream on Disney+ is a sing-along version, which I think is one of the best Disney mermaid movies for kids since it'll keep 'em occupied!
The Little Mermaid LIVE! (2019)
This live theatrical stage rendition of The Little Mermaid is packed with celebrity stars playing our beloved characters.
Auli'i Cavalho as Ariel
Graham Phillips as Prince Eric
Queen Latifah as Ursula
John Stamos as Chef Louis
Amber Riley as the Daughters of Triton Emcee
Shaggy as Sebastian
All in all, this lovely tribute to our favorite mermaid movie is a must-see!
The Little Mermaid II: Return to the Sea (2000)
Ariel is back and this time she's out on an adventure with her daughter Melody, along with some of our other favorite characters, such as Sebastian and Scuttle!
In this animated sequel, Ariel and Eric must protect their daughter, Melody, from Ursula's wicked sister, Morgana.
The Little Mermaid: Ariel's Beginning (2008)
Ariel takes center stage in The Little Mermaid: Ariel's Beginning, a prequel to the original animated classic.
In this film, Ariel, King Triton, and the other 6 of King Triton's daughters (Attina, Alana, Adella, Aquata, Arista, and Andrina) move to Atlantica where their aunt, Marina Del Ray, has banned music.
Our favorite singing mermaid decides to take matters into her own hands to undo the ban, despite being warned that she'll be in massive trouble.
The Little Mermaid (2023)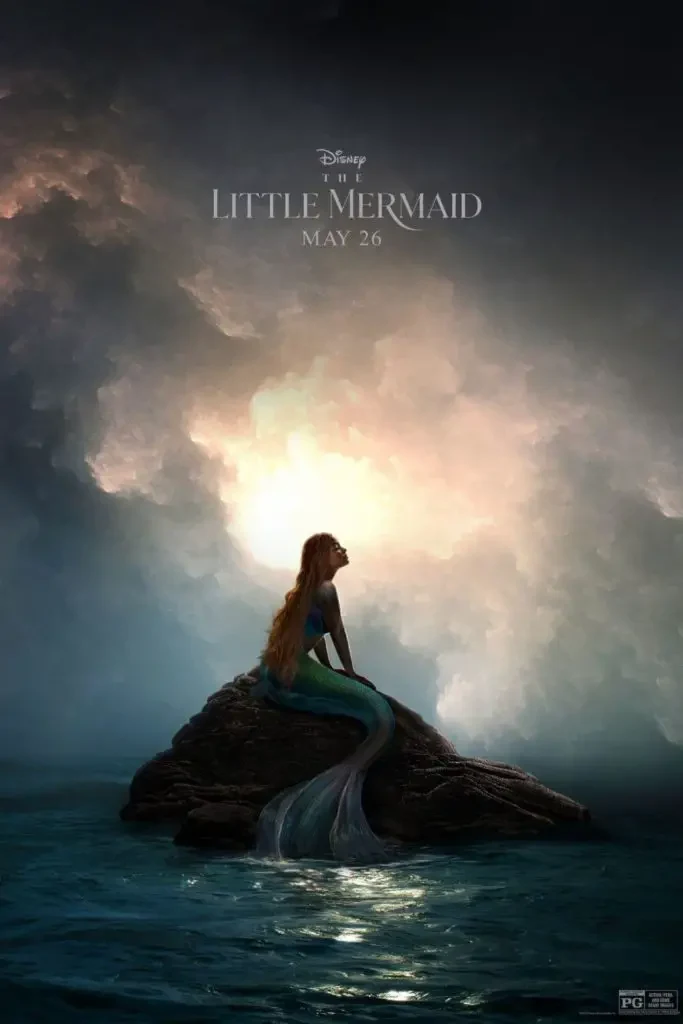 Ariel has captivated moviegoers for decades with her daring and determined spirit.
In May 2023, the long-awaited live action remake starring Halle Bailey as Ariel, Javier Bardem as King Triton, Jonah Hauer-King as Prince Eric, and Melissa McCarthy as Ursula finally debuted in theaters.
I really enjoyed the casting, updated storylines, and of course, the original songs new and old! If you haven't seen it yet, it is definitely worth a watch.
And if you're wondering, How can I watch the new Little Mermaid movie?, well, you're in luck!
All you need is a Disney+ subscription, as it was added to the streaming service on September 6, 2023.
Descendants 2 (2017)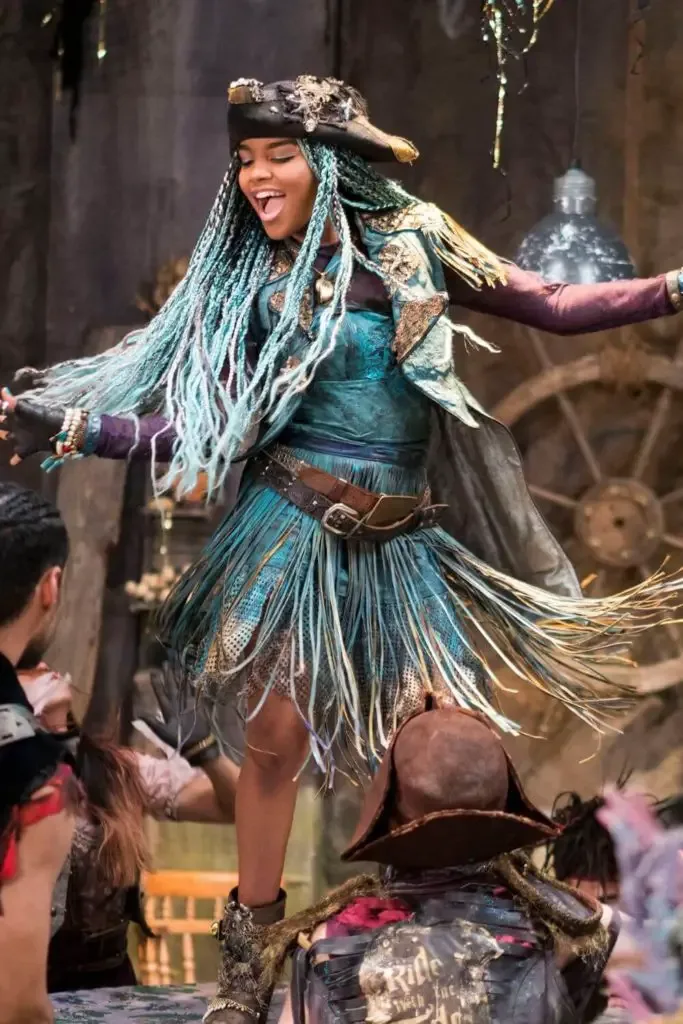 The follow-up to the wildly popular Disney Channel movie, Descendants, revolves around Uma (China Anne McClain), the daughter of Ursula.
While Uma is not a mermaid, I'd be remiss to not include this movie considering it's a throwback to one of the most popular mermaid movies of all time!
Uma has taken over as the leader of the Isle of the Lost after she was not invited to Auradon and causes all kinds of chaos in this sequel, along with favorites from the original film, Mal (Dove Cameron), Evie (Sofia Carson), Jay (Booboo Stewart), and Carlos (Cameron Boyce).
Also available: Descendants, Descendants 3, and Under the Sea: A Descendants Short Movie
Pirates of the Caribbean: On Stranger Tides (2011)
Pirates of the Caribbean: On Stranger Tides follows the outrageous adventures of everyone's favorite pirate, Captain Jack Sparrow, as he crosses paths with Angelica (Penélope Cruz), a mysterious woman from his past who he must pair up with to find the elusive Fountain of Youth.
There's a scene in this movie involving mermaids that will completely change your perspective about this mythical creature.
In fact, if you're expecting the cutesy, princessy kind, you're not going to like this because they're pretty terrifying!!
Onward (2020)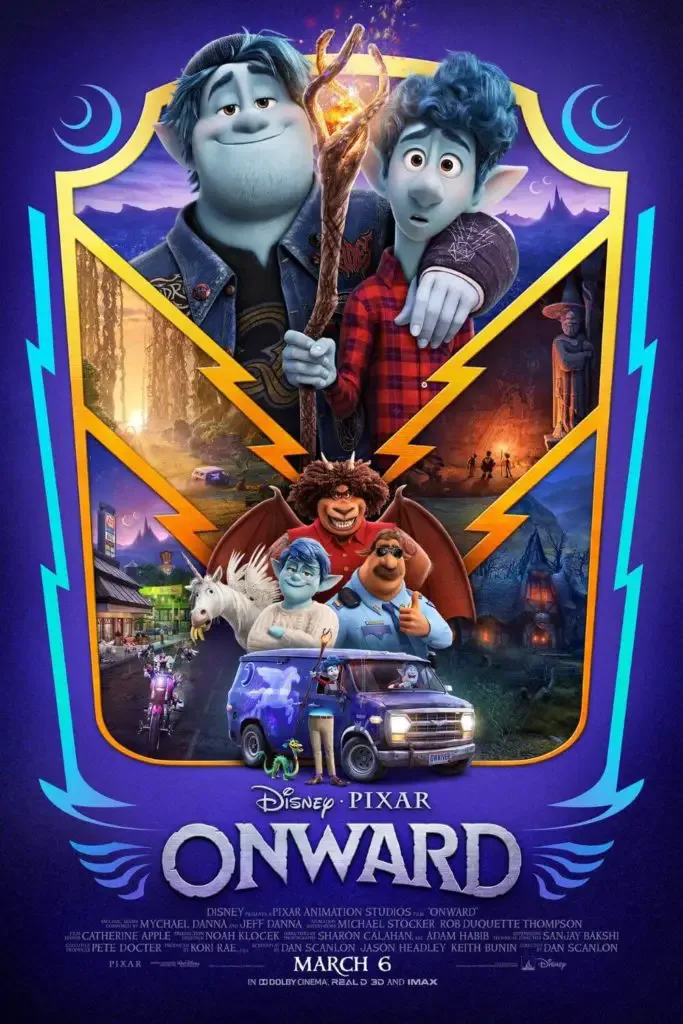 Onward is the latest offering from Pixar and it's totally mermazing!
The Pixar film Onward follows brothers Ian and Barley Lightfoot in an epic quest to complete a magical spell on Ian's 16th birthday.
These two magical misfits battle all kinds of obstacles on their mission as they learn about themselves, their dad, and each other.
While mermaids aren't a central character in this film, there are a few scenes with them!
The Thirteenth Year (1999)
In this Disney Channel Original Movie, Cody Griffin (Chez Starbuck) finds out he is half mermaid on his 13th birthday.
It's one of the most unique Disney mermaid movies on the list. Or should I say, Disney merman movies?
What ensues is a rollercoaster of adventures as he navigates the world above and below water.
My fellow 90s kids will also be happy to see Dave Coulier in this film, who plays Whit Griffin, Cody's dad.
Peter Pan (1953)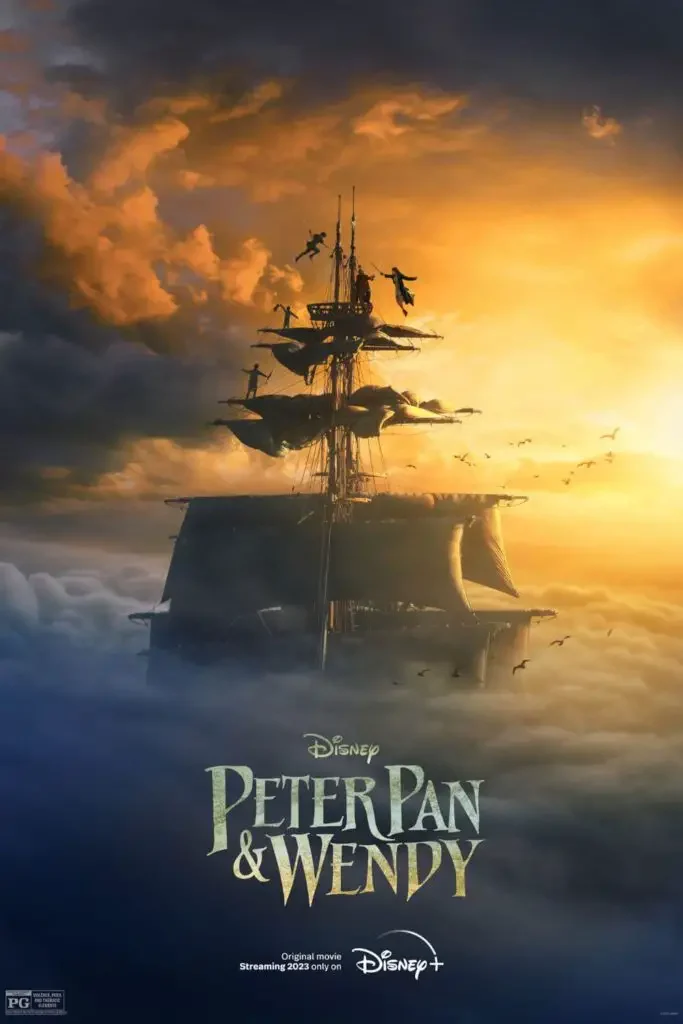 In this animated Disney classic, we follow our titular character as he leads his friends Wendy, John, and Michael to their mermaid-filled destination of Neverland.
Together they take on Captain Hook and his dastardly crew in order to save their land from the dreadful Captain.
And while this movie isn't mermaid-centric, it did bring us the beloved Mermaid Lagoon!
Also available to stream is Peter Pan 2: Return to Neverland and Peter Pan & Wendy (pictured above), a new live-action story.
Splash (1984)
One of my favorite movies from my childhood is Splash and I'm so thrilled to see it on Disney+!
In this 80s cult favorite, Allen Bauer (Tom Hanks) falls in love with Madison (Daryl Hannah), a mysterious woman who was found washed ashore at the Statue of Liberty.
It turns out Madison has a secret. She's a mermaid who rescued Allen from drowning in the ocean twice (which he isn't sure really happened). And as long as her legs don't get wet, no one will know, right?
Aquamarine (2006)
Emma Roberts and JoJo (aka Joanna Levesque) team up in the 2006 movie Aquamarine, which is based on a novel of the same name by Alice Hoffman.
The girls help a mysterious mermaid, Aquamarine (Sara Paxton), that they find living in an abandoned pool. Aquamarine wants to stay on land but will be married away if she can't find true love within 3 days.
With hilarious hijinks, plenty of heartwarming moments, and a magical story about friendship, Aquamarine will have you laughing and cheering till the very end.
BONUS: Mermaid shows on Disney Plus
If you're looking for a quick mermaid fix, there are 2 shows that'll give you what you're after.
The Little Mermaid series
Did you know The Little Mermaid was also turned into an animated series for The Disney Channel?
Yep, totally true – and all 3 seasons are available to stream on Disney+.
Rapunzel's Tangled Adventure
In yet another princess movie turned animation series, we meet another fun mermaid character, Seraphina.
She only appears in 3 episodes, but it'll do!
I recommend watching all 3 seasons of this series, but if you're in a rush, Seraphina appears in season 2, episode 10 and 11, as well as the series finale.
What are your favorite mermaid movies on Disney Plus?
What better way to spend a night with family and friends than with a mermaid movie marathon?
From Disney classics like The Little Mermaid to live action films like Aquamarine, this list of Disney mermaid movies on Disney Plus is sure to have something everyone can enjoy.
So gather up your popcorn, curl up on the couch, and get ready to jump right into this collection of magical aquatic adventures!
Next up, check out these posts for more Disney Plus picks:
---
About the author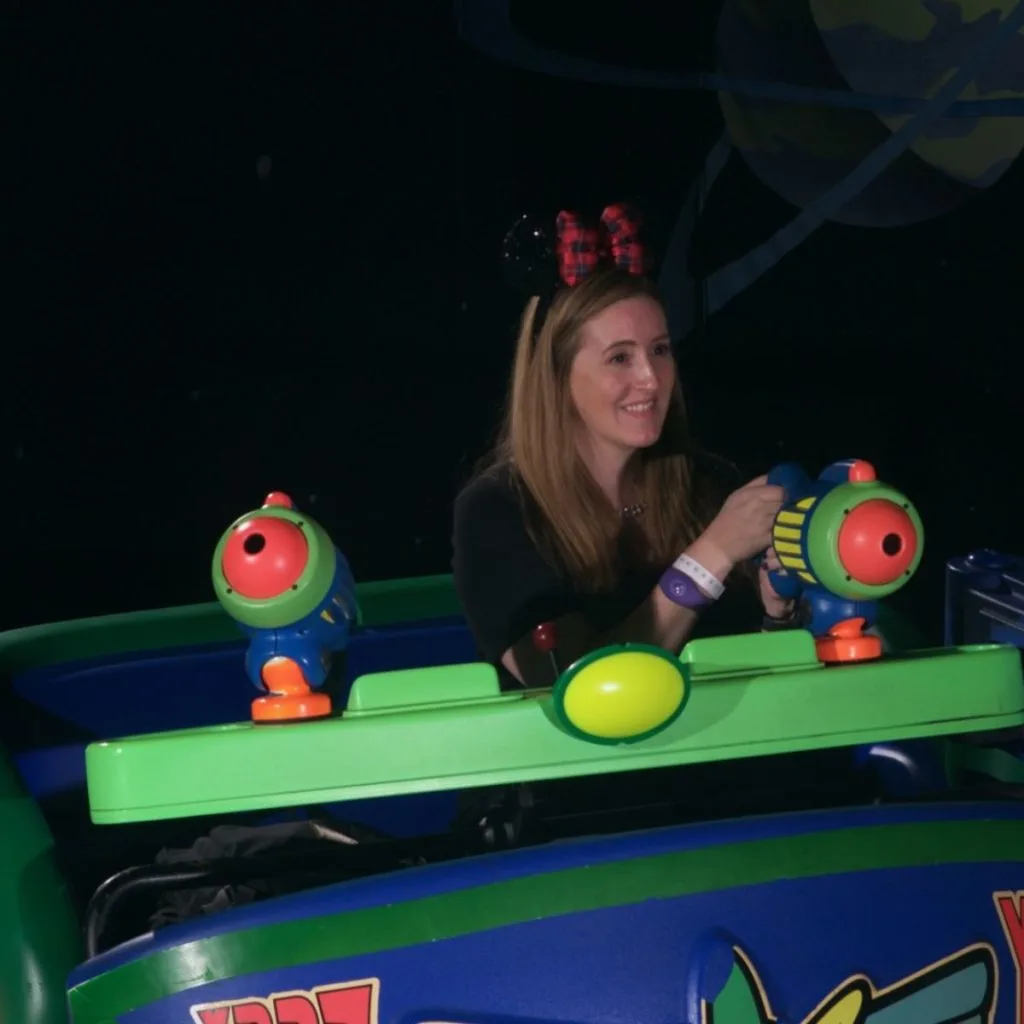 Meg Frost is the creator of The Park Pixie, where she covers Disney World, Disney+, and Disney fandom.
She holds an M.A. in Journalism from Northeastern University and B.S. in Communication & American Studies from University of Miami.
---
This post was originally published March 9, 2023. It was last updated September 20, 2023.