Are you planning a trip to Disney's Animal Kingdom and wondering whether Avatar Flight of Passage is worth the hype? Don't worry, I've got you covered.
As a massive fan of this attraction and Avatar in general, I'm here to answer all your questions about this thrill ride.
In this post, I'll cover everything you need to know before taking flight on Avatar Flight of Passage, including best time to ride, its future, as well as answering the ultimate question: Is Avatar Flight of Passage scary?
What is Avatar: Flight of Passage?
Avatar Flight of Passage is a 3D motion simulator ride set in Pandora, the world of Avatar.
The ride takes you on a thrilling journey through the fictional planet on the back of an Ikran, also known as a banshee.
So far no ride has topped the first time I rode Avatar Flight of Passage.
I wish I knew how they made it all happen because it is so unbelievably realistic. You truly feel like you are Na'vi flying on the back of a banshee!
I've honestly never been on a ride like this in all of my time writing about theme parks.
Which park is Avatar: Flight of Passage in?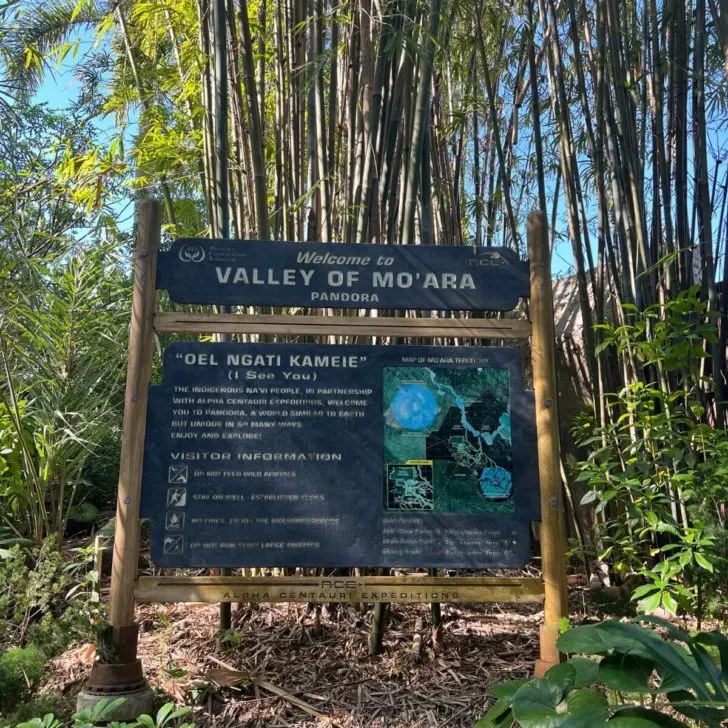 Avatar Flight of Passage is located in Pandora – The World of Avatar, which is part of Disney's Animal Kingdom theme park.
When did Avatar: Flight of Passage open?
Avatar Flight of Passage opened on May 27, 2017, as part of the grand opening of Pandora – The World of Avatar.
How long is Avatar: Flight of Passage?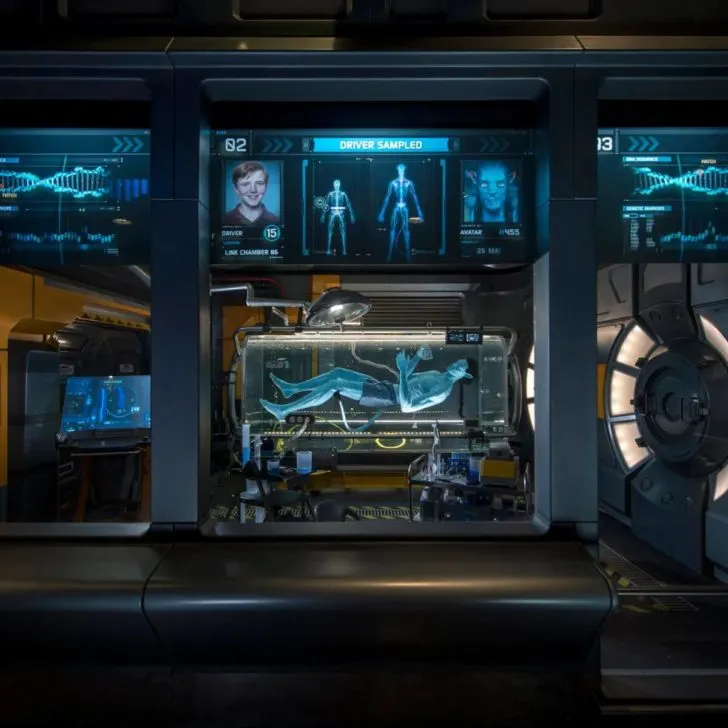 The ride experience itself lasts just over 4 minutes, but there is a pre-show, as well. The time it takes for the pre-show really depends on crowds and how many rooms they are operating.
Can I use Genie+ or Lightning Lane?
Flight of Passage is not available as a Genie+ selection. However, a lightning lane pass can be purchased individually, regardless of whether you have Genie+ or not.
The average wait time for this ride is over 90 minutes, but it is known to creep into the several-hour range (source).
If you can't or don't want to rope drop Animal Kingdom, then I highly recommend getting a lightning lane for this ride to avoid the drastically long lines!
Is there a ride photo?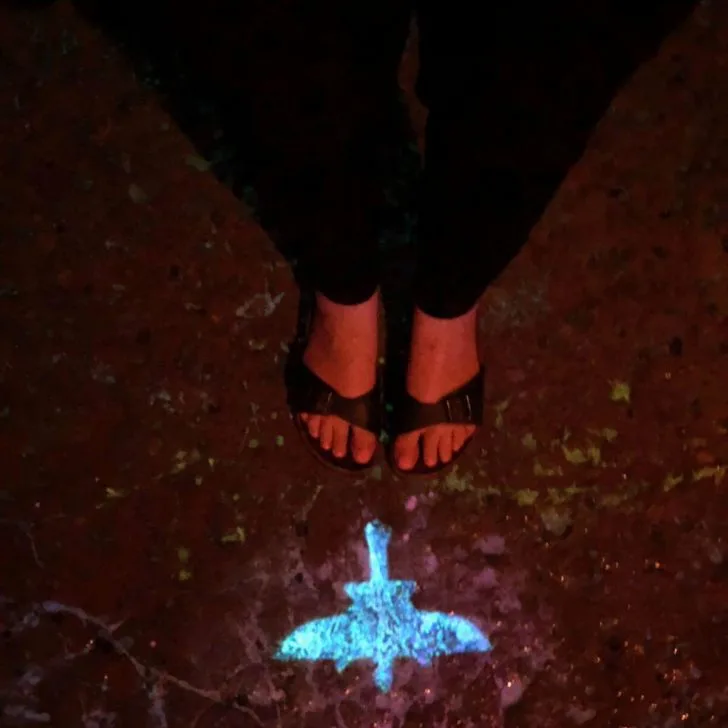 Unfortunately there isn't a ride photo on Avatar Flight of Passage. However, this area of the park is impeccably themed with lots of spots that are perfect for photos.
Occasionally there are PhotoPass photographers that take photos nearby the ride as well.
Is rider switch available?
Yes, rider switch is available for Avatar Flight of Passage. If you're traveling with a small child who can't ride, you can take turns riding while the other person waits with the child.
Are there any accessibility features?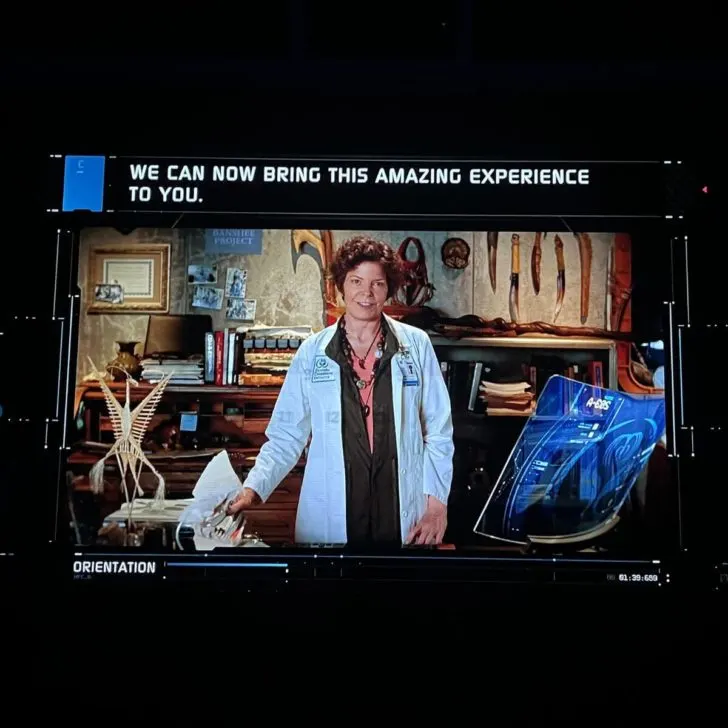 Yes, Avatar Flight of Passage offers several accessibility features. Audio description and closed captioning are available.
Check with a cast member at the attraction for more information and assistance.
Are there any health or safety restrictions?
Yes, there are some health and safety restrictions for Avatar Flight of Passage.
First, there is a minimum height requirement of 44 inches – no exception.
Also, guests with certain medical conditions, such as heart, neck, or back problems, motion sickness, or high blood pressure may want to skip this ride as it could aggravate their conditions.
Lastly, if you are pregnant, you should also skip this ride.
What is the Flight of Passage seat like?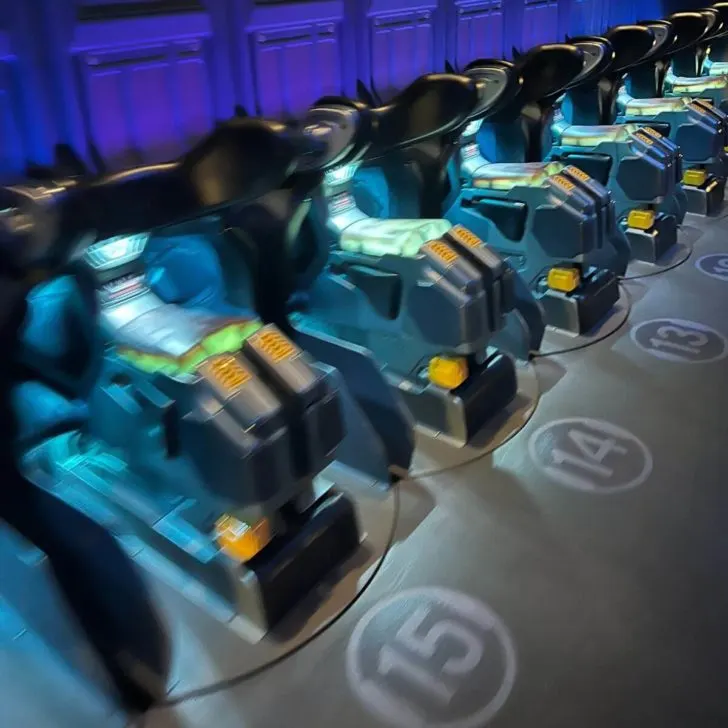 The Flight of Passage seat is shaped a bit like a motorcycle or bike. The seat positions you in a way that your torso and chest is pressed against the bike. A restraint comes from the back and holds you into place.
Due to the restraint, plus size riders might find it difficult or uncomfortable to ride. There are no seats that you can sit on to try it out, like TRON, unfortunately.
Suggesting a weight limit or height isn't helpful because all bodies are different even if they are the same height and weight!
So if you're worried about this, you may have to give it a try to see if it works for you.
When is the best time to ride Avatar Flight of Passage?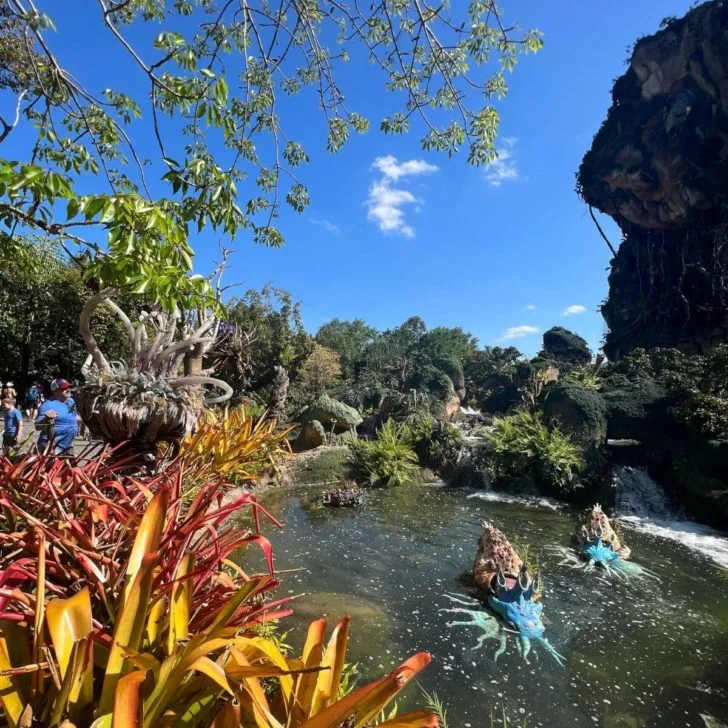 The lines for Avatar Flight of Passage can be quite long, especially during peak season and holidays.
To avoid crowds and a long wait, try visiting the ride early in the morning or late in the evening.
If you have early morning magic hours with your resort stay, definitely take advantage of it and head straight to this ride right when Animal Kingdom opens.
If all else fails, snag a lightning lane pass, which becomes available at 7 AM on the dot.
The pass for this ride almost always sells out, although usually you can still get it after the park opens, so it's not 100% necessary to get it right at 7 AM unless you have a specific time or want to guarantee you ride with minimal waiting.
What's next for this ride?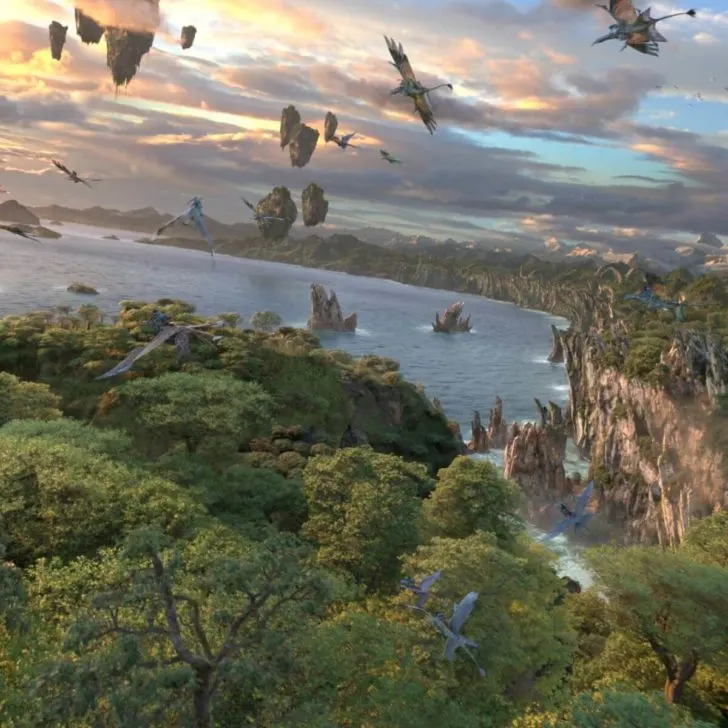 Nothing set in stone has been announced for the future of this ride.
However, Disney has announced that it will be bringing an Avatar experience to Disneyland Resort, but stopped short of confirming which park and what exactly (source).
At the very least, it's exciting to know that something Avatar-ish will be coming down the road on the West Coast.
In addition, with the Avatar sequel out and another 2 Avatar movies on the way, director James Cameron has talked to Disney about it!
In fact, he has pitched new film ideas (source) that would bring new simulation experiences to riders.
[SPOILER ALERT] How cool would it be to be able to swim through the ocean on a Tulkan like in Avatar: The Way of Water? Or perhaps it could be a choose your own adventure type ride where you can ride the original experience or go through new ones, like with MISSION: Space?
Is Avatar Flight of Passage scary?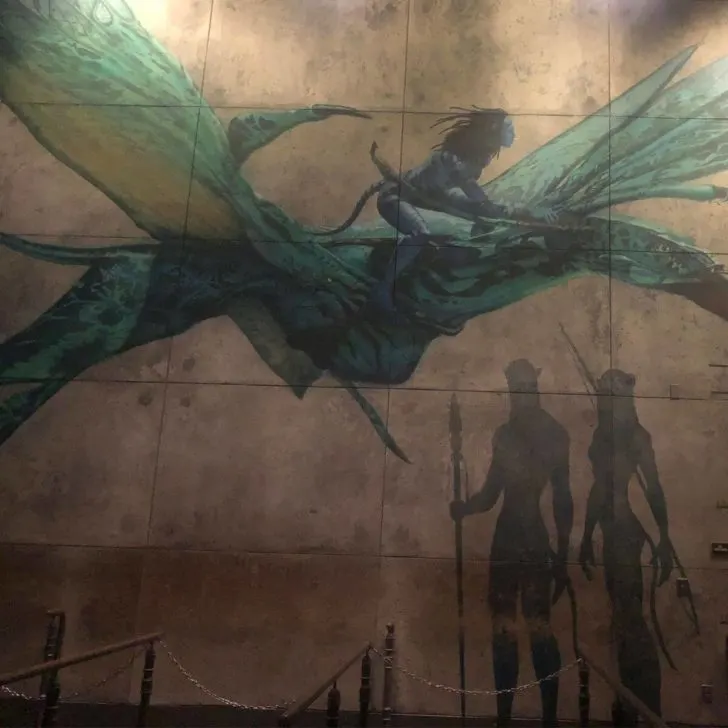 Now to the question on everyone's mind: Is Avatar Flight of Passage scary? Well, the answer depends on your personal fear threshold.
The ride does have some intense moments, with simulated movements that can feel quite real, but overall, I would classify it as a thrilling experience rather than a scary one.
The first few times I rode, I had to close my eyes here and there to help avoid motion sickness and dizziness. And [SPOILER ALERT] there's a jump scare moment in there as well.
That being said, if you're prone to motion sickness, you may want to sit this one out. The ride's movements can be quite intense and the 3D effects may exacerbate motion sickness symptoms.
Are you ready to ride Avatar Flight of Passage?
So, there you have it. Everything you need to know about Avatar Flight of Passage, from the ride's features to its scariness level.
Whether you're a die-hard Avatar fan or just looking for some thrills and adventure at Disney's Animal Kingdom, Avatar Flight of Passage is an attraction you won't want to miss.
So, strap in and take flight on the back of a banshee – your adventure awaits!