Are you a dance lover? Does the sound of ballet shoes or hip hop beats make your heart skip a beat?
Disney Plus has got you covered! With an extensive collection of dance movies and shows, you can dance your way through the day with these amazing options.
So get ready to shake it up, on pointe your way through the dance floor, and drum up the fun. Here are the best Disney dance movies Disney Plus, plus a few good dance shows, too.
NOTE: This post may contain spoilers to movie or show plots. These movies and shows are available to stream on Disney+ in the US as of publication time, unless otherwise noted. Availability can change at any time.
Dance Moms
Created by Abby Lee Miller, Dance Moms features the competitive world of dance.
The show features Miller's dance students and their moms as they prepare for different dance competitions.
With over 200 episodes, you will be hooked on the dance routines, backstage drama, and mother-daughter dynamics.
Dance Moms Miami
If you love Dance Moms, you should also check out Dance Moms Miami. This spin-off features a new set of moms and dancers from Miami, Florida.
With more sunshine and spicy salsa beats, this series is a great addition to your dance show watch list.
Dancing with the Stars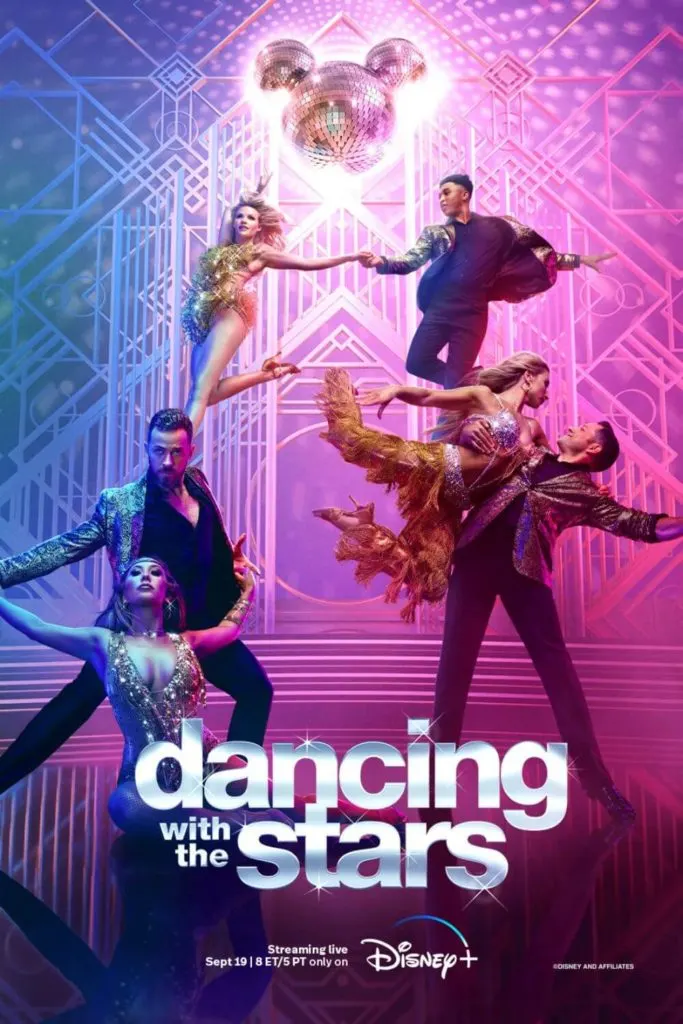 Dancing with the Stars is a show that needs no introduction.
This reality competition show pairs celebrities with professional dancers and challenges them to perform different dance styles each week.
From ballroom to Latin to contemporary, you will be dazzled by the costumes, music, and moves.
There's even a Disney night where they dance to well-known songs from Disney movies!
Dancing with the Stars: The Pros' Most Memorable Dances
Dancing with the Stars: The Pros' Most Memorable Dances, brings back some of the most iconic performances of our favorite pros.
This 2022 special is hosted by Derek Hough, Kym Johnson, Cheryl Burke, and Brandon Armstrong, all of whom have danced on the show in seasons past.
Drumline
Drumline is a movie about a talented and ambitious young drummer, Devon Miles (Nick Cannon), who joins a marching band at a historically black college in Atlanta.
With pulse-pounding beats and electrifying performances, Drumline will have you marching to the beat of your own drum.
So where does the dancing come in? The band also features a dance team, whose captain, Laila (Zoe Saldaña), may or may not have a thing for Devon.
This one's technically a Fox movie, but thanks to the deal with Disney+, we can watch it on our favorite streaming service.
Fancy Nancy
If you're a francophile who loves all things chic and fancy, then Disney's Fancy Nancy is the perfect show for you!
This animated series follows the adventures of a precocious young girl named Nancy who just can't get enough of all things Parisian, including dance.
With her unique sense of style and endless curiosity, Nancy takes viewers on a whimsical journey filled with fun, laughter, and a little bit of mischief.
From tea parties to school projects, there's never a dull moment with Fancy Nancy around!
Gotta Kick it Up!
Gotta Kick it Up! is about a group of Latina girls who form a dance team at their school. They set an ambitious goal for a new team: to compete in the state championship.
With themes of identity, friendship, and empowerment, this movie showcases the power of dance to bring people together and uplift their spirits.
Hip Hop Nutcracker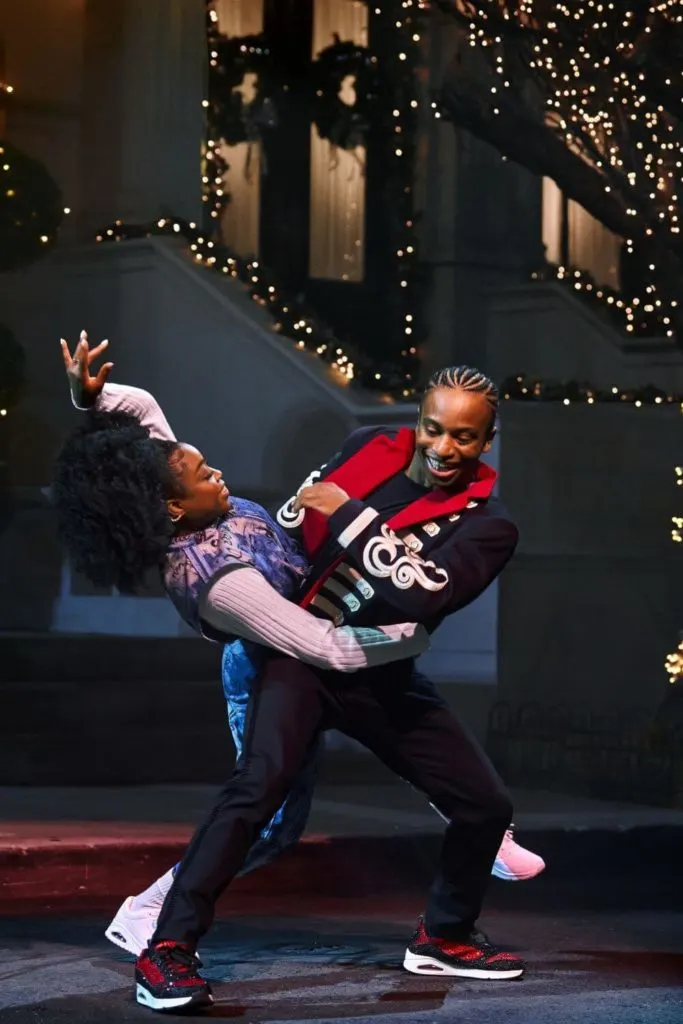 Hip Hop Nutcracker is a modern twist on the classic ballet, set in the diverse and colorful New York City.
With a cast of talented hip hop dancers, a DJ, and an electric violinist, this show mixes old and new, tradition and innovation, to create a fresh and exciting experience for all.
The movie features Rev Run, Mikhail Baryshnikov, Allison Holker-Boss, Stephen "tWitch" Boss, Comfort Fedoke, Caché Melvin, Dushanut "Fik-Shun" Stegall, and the JabbaWockeeZ.
The Nutcracker and the Four Realms
The Nutcracker and the Four Realms is yet another stellar Disney dance movie based on the iconic Christmas-time ballet.
In this movie, we follow Clara (Mackenzie Foy) as she embarks on an adventure to find a key that will unlock a priceless gift from her late mother.
Along the way, she meets the charming Sugarplum Fairy (Keira Knightly) and the graceful Ballerina (Misty Copeland).
And let's not forget the wise Drosselmeyer (Morgan Freeman) and the fierce Mother Ginger (Helen Mirren).
This film is a whirlwind of action, suspense, and stunning visuals that'll leave you dancing in the aisles.
Shake it Up
Shake it Up is a Disney Channel original series featuring two best friends who star on a local dance show.
Follow Cece (Bella Thorne) and Rocky (Zendaya) as they navigate through teenage life with humor, friendship, and iconic dance routines.
Shook
Shook is a Disney series about a teen, Mia Brooks (Sofia Wylie), who dreams of becoming a professional dancer.
The show follows her as she balances watching her sister and helping her single mom while trying to achieve her dream.
With a diverse cast, modern themes, and catchy tunes, this show speaks to anyone with a passion for dance.
Step into…the Movies with Derek & Julianne Hough
Step into…the Movies is a tv special hosted by Dancing with the Stars alum (and siblings!) Derek and Julianne Hough.
In this special, the hosts and other well-known entertainers, bring famous dance scenes to life, from Singin' in the Rain to West Side Story.
Special guests include Charli D'Amelio, Ariana DeBose, Jenna Dewan, Kenny Ortega, Amber Riley, Harry Shum, Jr., John Stamos, and more.
With their talent, charm, and humor, this program is a perfect way to celebrate classic movies and dance.
Us Again
Us Again is a short film that showcases the power and beauty of dance set against a lively cityscape.
It tells the story of an older couple who rediscover the joys of dancing and reconnect with each other.
This short film from Pixar is a must-watch for all ages.
What are your favorite Disney dance movies or shows?
Whether you are a fan of ballet, contemporary dance, hip hop, or broadway-style musicals, Disney Plus has plenty to offer.
From reality shows to documentaries to movies, you can find your dance fix and explore new styles, stories, and cultures.
So put on your dancing shoes, grab some popcorn, and let Disney+ take you on a dance adventure!
---
About the author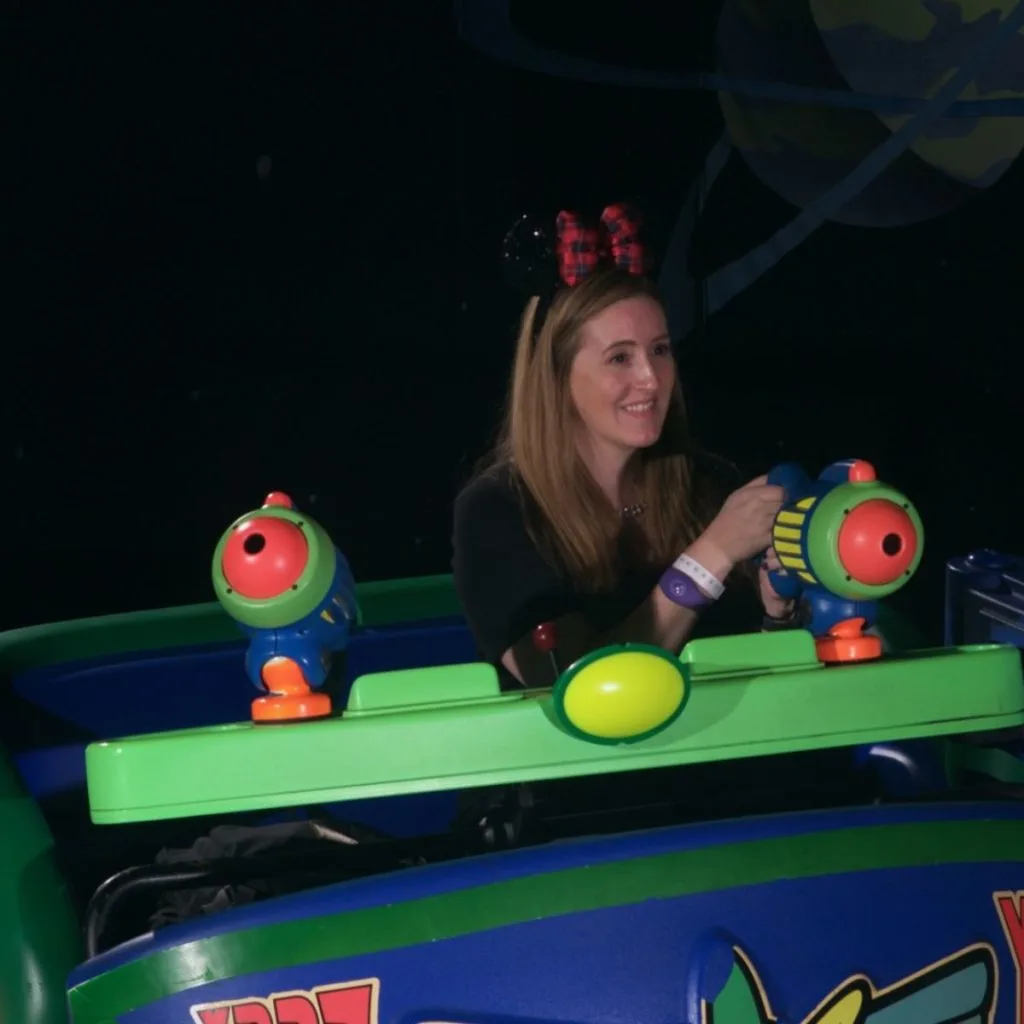 Meg Frost is the creator of The Park Pixie, where she covers Disney World, Disney+, and Disney fandom.
She holds an M.A. in Journalism from Northeastern University and B.S. in Communication & American Studies from University of Miami.
---