It's time for a Jurassic come-back! If you're a Disney+ subscriber looking to get your fill of dinosaur roars and high flying adventures, then boy do I have the perfect list for you.
I've compiled some of the best dinosaur movies and shows that are available on Disney+, so buckle up and prepare to lose yourself in these magical dino-filled worlds!
Whether you're looking for heartwarming stories about family or intense prehistoric action scenes – there's something here just waiting to be discovered.
So step into the Cretaceous period (without having to leave your sofa!) with this guide to the best Disney dinosaur movies on Disney Plus, and a few shows, too.
NOTE: This post may contain spoilers to movie or show plots. These movies and shows are available to stream on Disney+ in the US as of publication time, unless otherwise noted. Availability can change at any time.
Dino Ranch (2021-22)
Dino Ranch is the perfect show for kiddos with a love of all things prehistoric. It follows a group of young ranchers who run a dinosaur sanctuary located in a crater.
Their daily lives are interrupted by unexpected dinosaur escapades, which they handle with cooperation and creativity.
It's a charming show that emphasizes teamwork, perseverance, and problem-solving. Plus, it's a great way to teach kids about different dinosaur species.
Dinosaur (2000)
When a meteorite hits the Earth and causes chaos, Aladar and his group of dino friends must journey across treacherous terrain to find safety.
Dinosaur's visuals are impressive and immersive, and it has a heartfelt message about the power of kindness.
Dinosaurs (1991-94)
If you're feeling nostalgic, Dinosaurs is the perfect dinosaur show on Disney+ for you. It's a puppet sitcom that follows the daily lives of a family of anthropomorphic dinosaurs, the Sinclairs.
They deal with all sorts of relatable issues, like family drama, work stress, and environmental concerns.
Even though the show is a product of the nineties, its themes are still resonant today.
The show's humor is smart and sarcastic, and its catchy theme song is still stuck in many old-school fans' heads. Including myself – this was definitely a favorite show of mine as a kiddo!
Gigantosaurus (2019-21)
Gigantosaurus is another show that's perfect for dinosaur lovers. It features four young dinosaur friends going on adventures and solving mysteries in a prehistoric world.
Their main challenge is the titular Gigantosaurus, a fierce and elusive dinosaur who they encounter and sometimes get in trouble with.
The show's animation style is unique and cheerful and it encourages curiosity and courage in its young audience.
The Good Dinosaur (2015)
The Good Dinosaur asks a compelling "what if?" question: what if the dinosaurs weren't wiped out by the meteorite and they and humans coexisted?
It takes place in a beautiful and vibrant world where Arlo, a hesitant and fearful young dinosaur, meets and befriends a human child named Spot.
Together, they embark on a journey of self-discovery and survival, facing obstacles like harsh weather and dangerous predators.
The movie's message is about overcoming fear and finding strength in vulnerability.
Ice Age movies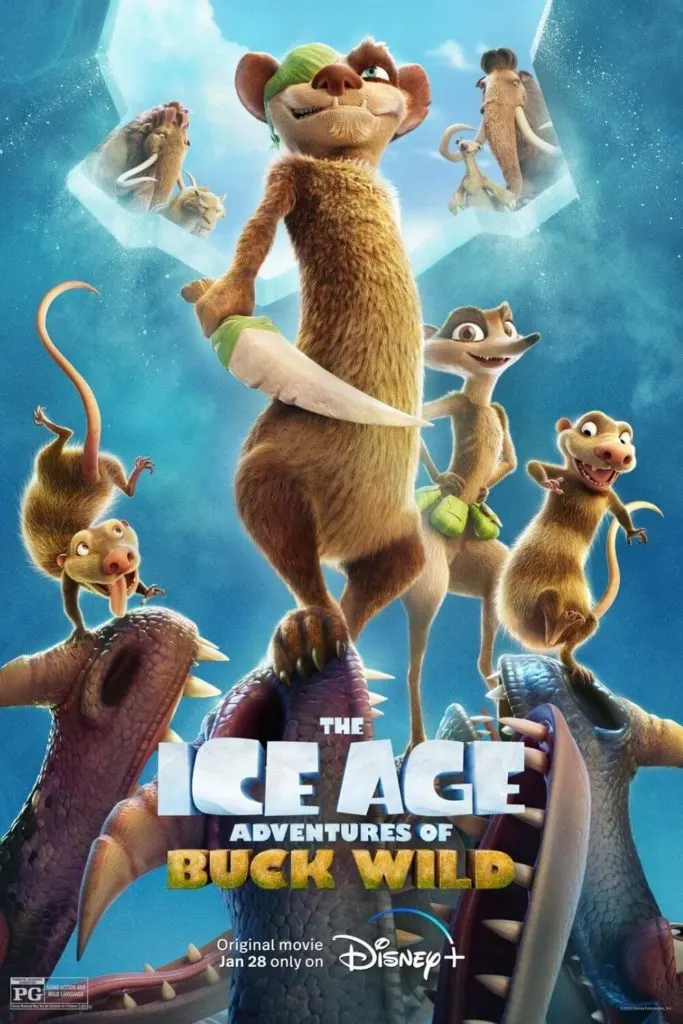 The Ice Age franchise may not be solely focused on dinosaurs, but it still has many dino elements.
The first movie introduces a group of unlikely animal friends, including a mammoth, a sloth, and a saber-toothed tiger, who traverse a dangerous landscape during the Ice Age.
The sequels add more characters, adventures, and themes like family and evolution. The franchise has been going on for years, and it's a beloved family-friendly option for all ages.
Here's a list of what's available on Disney+:
Ice Age (2002)
Ice Age: The Meltdown (2006)
Ice Age: A Mammoth Christmas (2011)
Ice Age: Continental Drift (2012)
Ice Age: Collision Course (2016)
Ice Age: The Great Eggscapade (2016)
Ice Age: Scrat Tails (2022)
Ice Age: Adventures of Buck Wild (2022)
Moon Girl and Devil Dinosaur (2023-ongoing)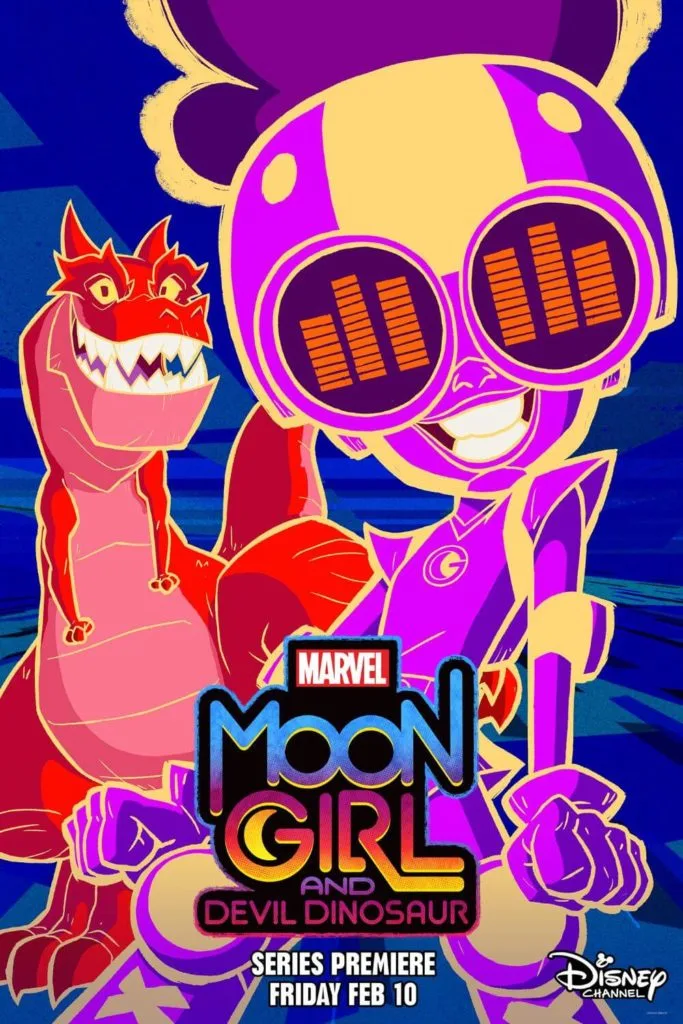 Moon Girl and Devil Dinosaur is an animated show about a young girl, Lunella Lafayette, who gains superpowers and becomes the smartest person in the world.
She befriends a huge red T-Rex named Devil Dinosaur, and together, they protect their city from different threats.
The show has been praised for its diverse cast, empowering message, and creative storytelling. It's sure to be a hit among dino-loving kids and adults alike.
Partysaurus Rex (2012)
This short film is a spin-off from the Toy Story franchise and focuses on Rex, the timid but loyal tyrannosaurus rex toy.
It takes place in a bathtub, where Rex has a wild and unexpected party with some other bath toys.
It's a hilarious and heartwarming short that showcases Rex's hidden party animal side. It also has a catchy EDM soundtrack from electronic music artist BT.
What are your favorite Disney dinosaur movies and shows?
It's time to end this trip down memory lane! Now that you know about all the best dinosaur movies and shows available on Disney Plus, it's time to go stream them.
We can all agree that dinosaurs are incredible, right?
From the vibrant colors in The Good Dinosaur to the huge creatures stomping around in Dinosaur, there's something for everyone when it comes to dino-tainment.
So pop some popcorn, grab a pair of 3D glasses, and get ready for your streaming adventure of a lifetime!
And don't forget to let me know what your favorite Disney dinosaur movies or shows are – I want to hear them all!
---
About the author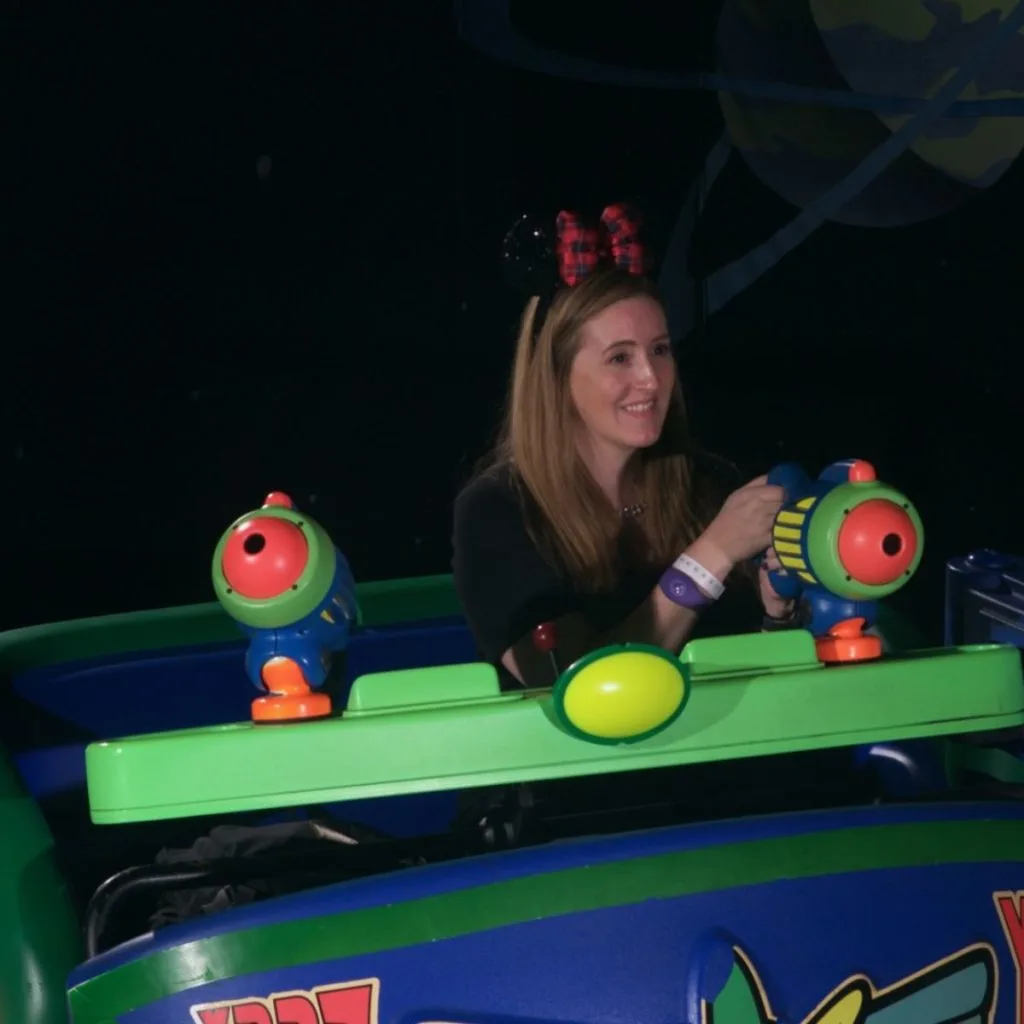 Meg Frost is the creator of The Park Pixie, where she covers Disney World, Disney+, and Disney fandom.
She holds an M.A. in Journalism from Northeastern University and B.S. in Communication & American Studies from University of Miami.
---