The birds are chirping, trees are blooming, and there are finally more blue skies than grey!
Spring is here, and with it, the Easter holiday for many of us.
Let's get into the spirit with some Disney Easter movies.
The best Disney Easter movies on Disney Plus
Well, to be honest, Disney doesn't have a lot of Easter movies, nor do its sister studios, such as Pixar, Lucasfilm, Marvel, or 20th Century Studios.
So, we're gonna have to stretch the definition here a bit and look for Disney movies featuring themes or concepts related to Easter, like the Spring season, rabbits and bunnies, candy, and Christianity.
Sound good? OK, now we can really talk about the best Disney Easter movies on Disney Plus!
Ice Age: The Great Egg-Scapade (2016)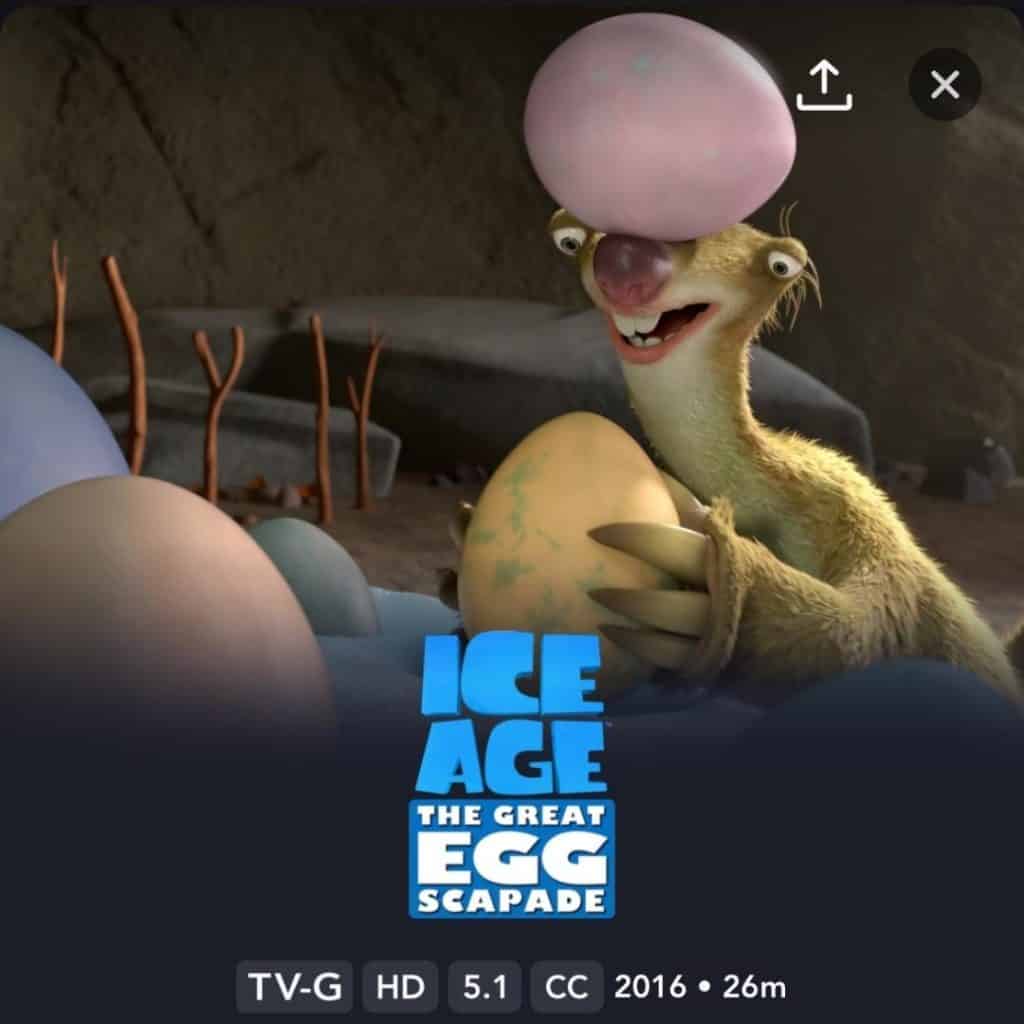 Let's start with the most obvious Disney Easter movie on Disney Plus right now: Ice Age: The Great Egg Escape.
As the title suggests, our favorite Ice Age pals are up to some fun involving an egg hunt, a favorite Easter pastime. 
Also on Disney+:
Ice Age (2002)
The Meltdown (2006)
Dawn of the Dinosaurs (2009)
A Mammoth Christmas (2011)
Continental Drift (2012)
Collision Course (2016)
Adventures of Buck Wild (2022)
Silly Symphony: The Goddess of Spring (1934)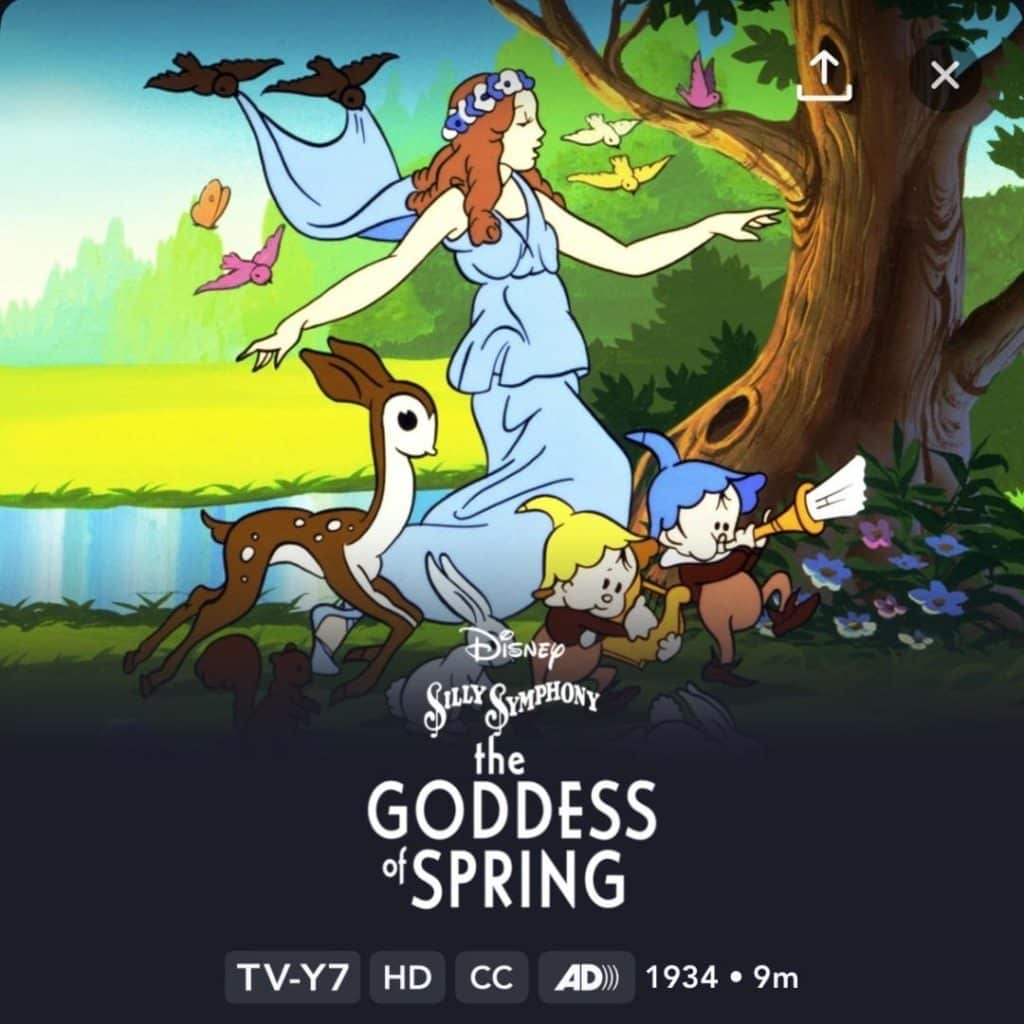 In this short from 1934, the Persephone, the Goddess of Spring, is kidnapped, causing the Winter season.
Bambi (1942)
Follow the story of Bambi, the prince of the forest, and his pals, Flower the skunk and Thumper the rabbit.
Much of Bambi takes place in the Spring season, making this a great pick to watch around Easter time.
Also on Disney+: Bambi II (2006).
Who Framed Roger Rabbit? (1988)
In this animated/live-action hybrid, a cartoon character, Roger Rabbit, is accused of murder. He asks a human detective to help him find the real killer. 
Sister Act (1992)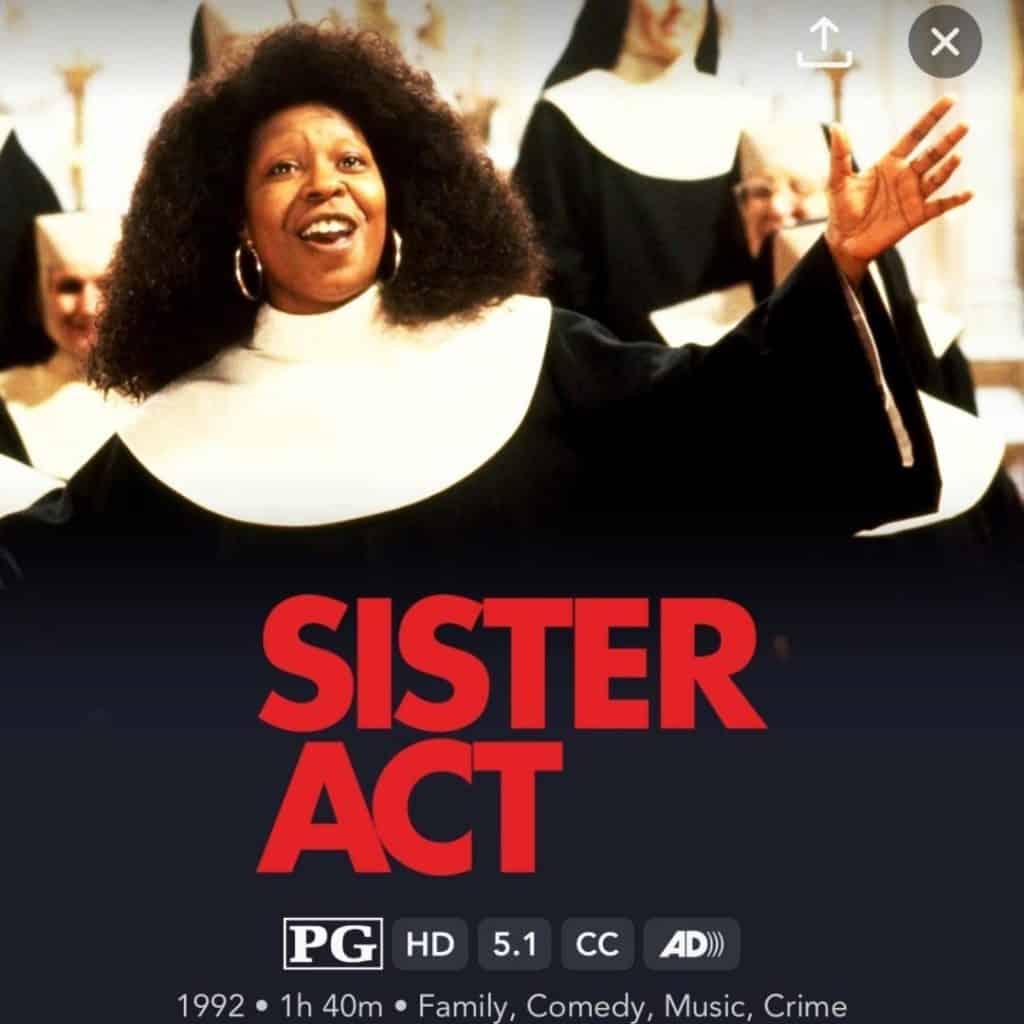 In this comedy film, Deloris (Whoopi Goldberg) is a seedy lounge singer who witnesses a murder and is placed into witness protection at a convent where she must pretend to be a Christian nun. 
As I'm sure you can guess, this mismatched placement leads to some pretty good laughs!
Also available on Disney+ is Sister Act 2: Back into the Habit. 
TIP: Disney is also working on a third installment that will premiere directly on Disney+.
The Santa Clause 2 (2002) & The Santa Clause 3 (2006)
Santa Clause 2 follows the story of Scott Calvin, who learns he must marry in order to keep the role of Santa Claus.
Santa Clause 3 puts Jack Frost in the villain role, as he tries to steal the role of Santa Claus from Scott Calvin.
In both of these Disney Christmas movies, the Easter Bunny is featured as a character, alongside other mythical childhood characters like the Tooth Fairy, Cupid, and the Sandman.
Winnie the Pooh: Springtime with Roo (2004)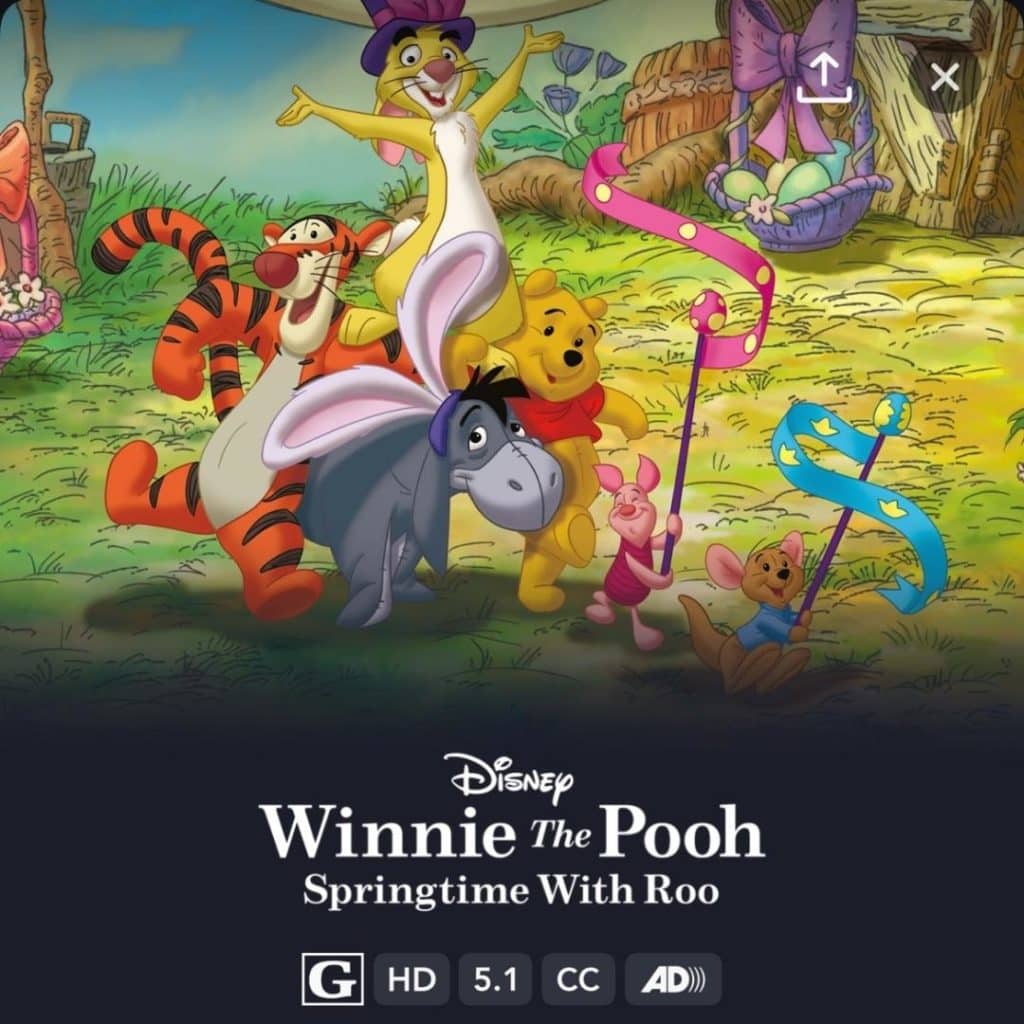 Our favorite A.A. Milne pals from the Hundred Acre Wood are excited that Spring has arrived and want nothing more than to play outside. But Rabbit has other plans: Spring cleaning.
Also on Disney+:
The Many Adventures of Winnie the Pooh (1977)
The New Adventures of Winnie the Pooh (1988-91)
Pooh's Grand Adventure: The Search for Christopher Robin (1997)
Winnie the Pooh: A Valentine for You (1999)
The Tigger Movie (2000)
The Book of Pooh (2001)
Winnie the Pooh: A Very Merry Pooh Year (2002)
Piglet's Big Movie (2003)
Pooh's Heffalump Movie (2005)
My Friends, Tigger & Pooh (2007-8)
Winnie the Pooh (2011)
Christopher Robin (2018)
Chronicles of Narnia: The Lion, the Witch, and the Wardrobe (2005)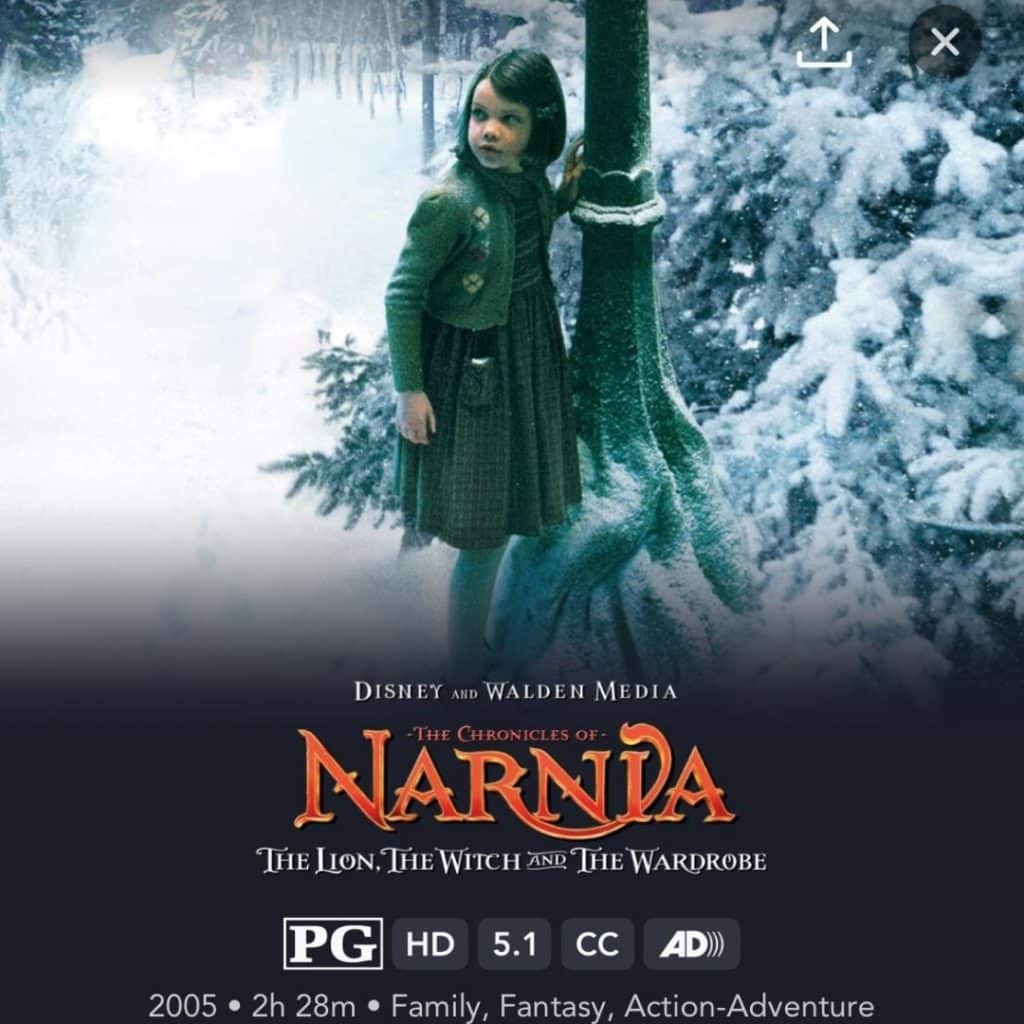 The Chronicles of Narnia series is based on a book series of the same name by C.S. Lewis.
This series is known to draw parallels with many stories in the Bible, hence why it could be a great series to watch when celebrating Easter.
In The Lion, the Witch, and the Wardrobe, 4 siblings are transported to a magical land through a wardrobe. However, the land has been taken over by a witch and is cold and barren.
The siblings band together with a lion to restore the magical land to its former glory.
Also on Disney+ from the Chronicles of Narnia series:
Prince Caspian (2008)
The Voyage of the Dawn Treader (2010)
Wreck it Ralph (2012)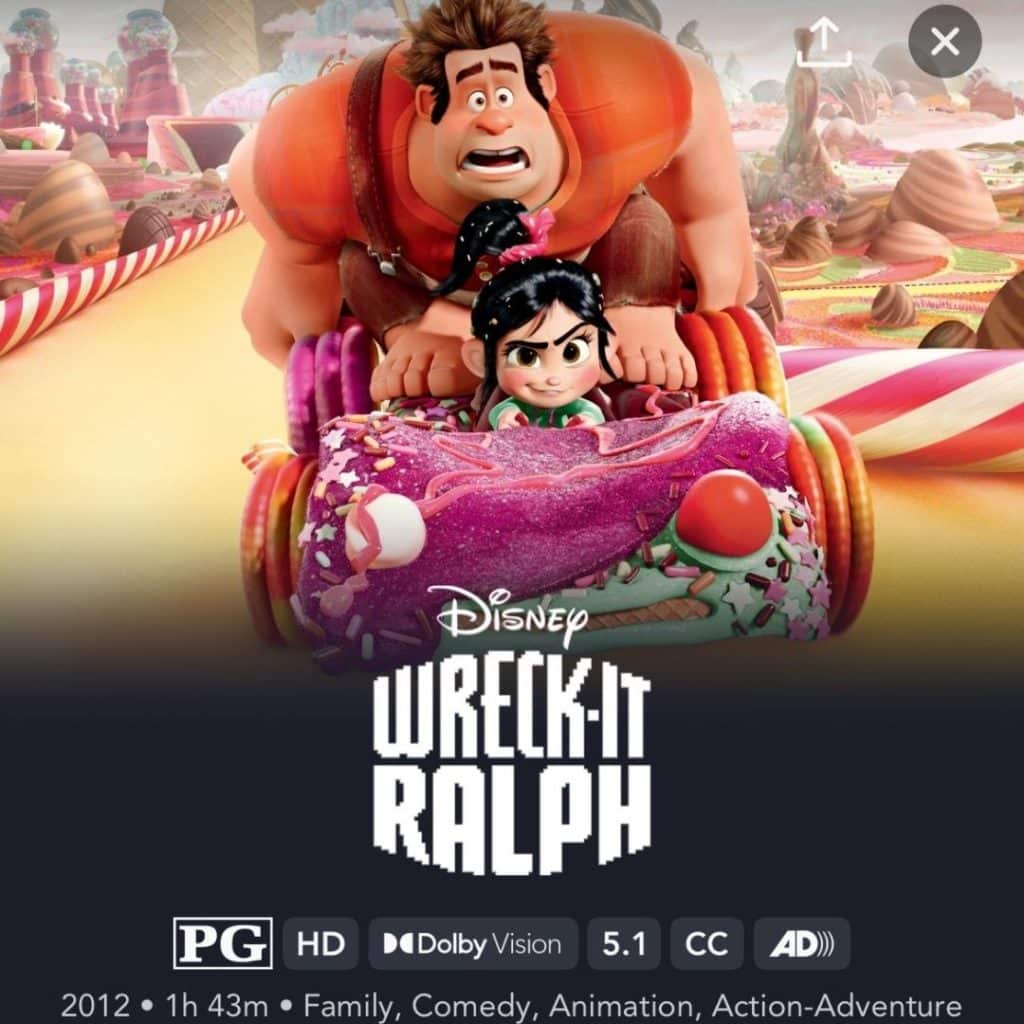 This one's a bit of a stretch, but it's a great film that I don't get to feature very often in my Disney Plus watch lists!
Ralph is a video game villain that wishes he was a hero – so he sets out to become one.
Along the way he picks up a pint-sized sidekick, Princess Vanellope von Schweetz, who is basically a candy princess.
Like I said, it's a stretch, but at least it's a sweet one.
Also on Disney+: Ralph Breaks the Internet.
Zootopia (2016)
In this fun animated movie, Officer Judy Hopps, a bunny, partners with a scammy fox, Nick Wilde, to help prove her worth as a member of the police force.
Secret of Christ's Tomb: Explorer Special (2017)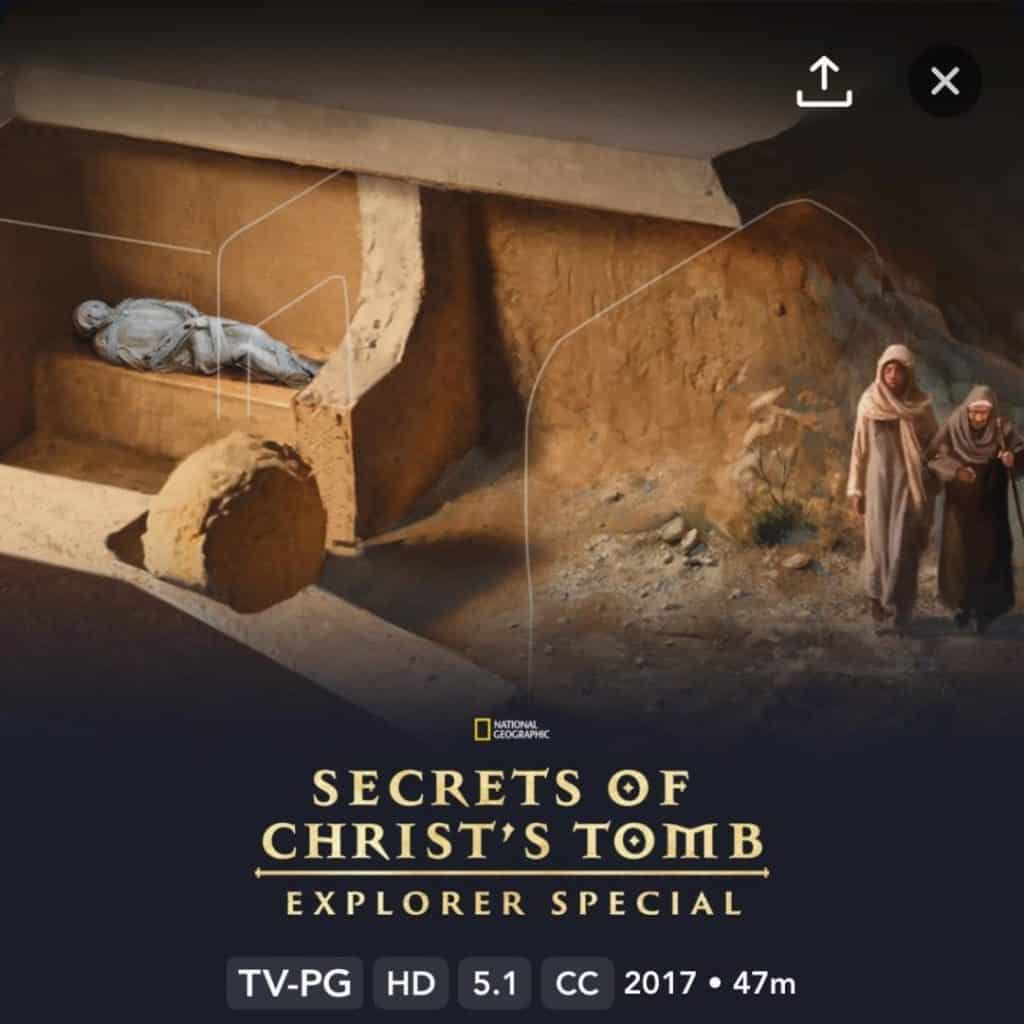 In this National Geographic documentary special, the structure which is believed to hold the tomb of Jesus Christ is restored in a collaboration between architects, historians, scientists, and members of the religious community.
Sparkshorts: Burrow (2020)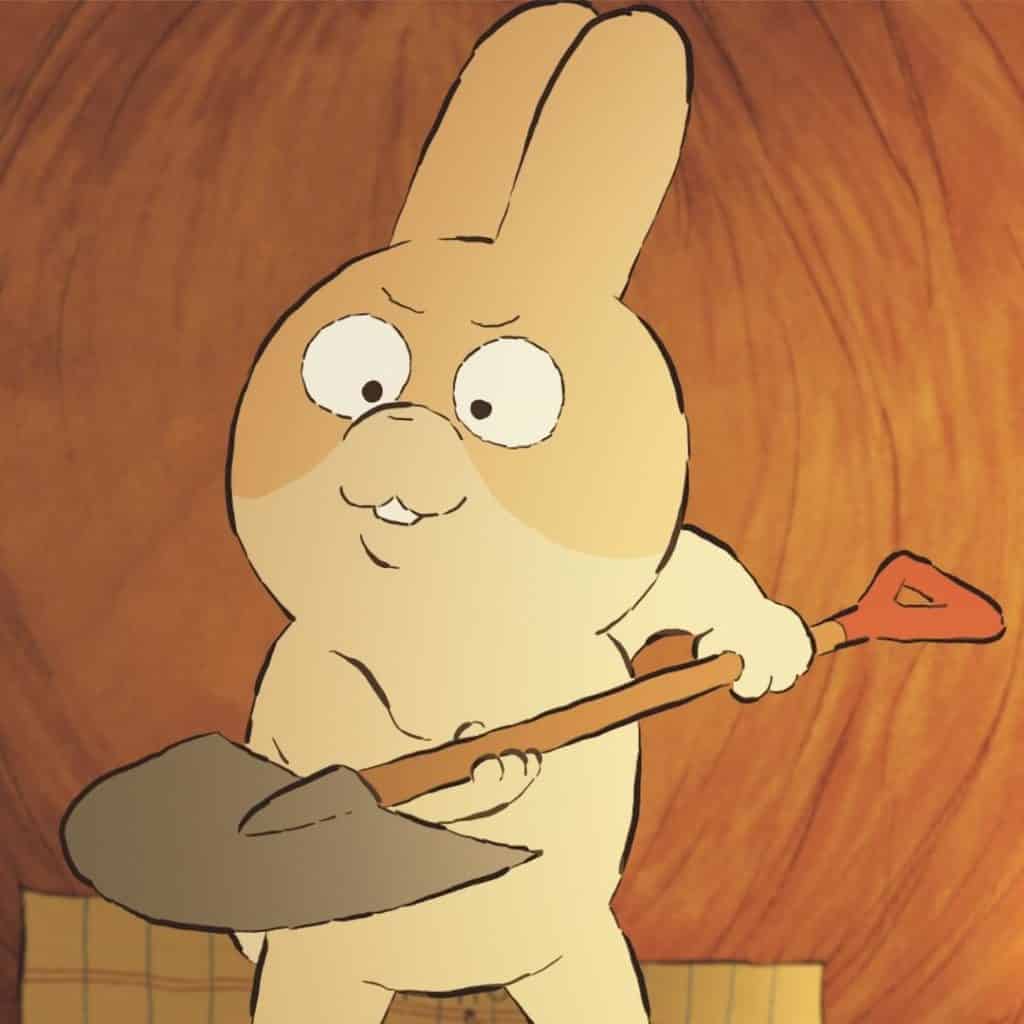 In this short film, a bunny attempts to dig herself a burrow, but keeps running into trouble. Eventually she learns a lesson about never being ashamed to ask for help.
Disney Easter episodes
While there aren't many Disney Easter movies, there is a good mix of shows with Easter episodes available on Disney+. 
Here's an ongoing list of Disney shows with Easter episodes on Disney+:
Bluey, Season 2, Episode 51: Easter
My Friends Tigger & Pooh, Season 2, Episode 13: Flowers for Eeyore / Easter Rabbit
Black-ish, Season 4, Episode 17
Stuck in the Middle, Season 2, Episode 7: Stuck in the Diaz Easter
Rolie Polie Olie, Season 3, Episode 8: Gotcha! / Springy Chicken / A Polie Egg-Stravaganza
Mickey Mouse Clubhouse
A few episodes of Mickey Mouse Clubhouse include Easter.
Season 1, Episode 24: Mickey's Great Clubhouse Hunt*
Season 2, Episode 3: Mickey's Springtime Surprise
*Not available on Disney+ as of publication time.
The Simpsons Easter episodes (1989-present)
This long-running animated series has multiple Easter episodes, all available on Disney+.
Season 10, Episode 221: Simpsons Bible Stories
Season 17, Episode 363: The Last of the Red Hat Mamas
Season 19, Episode 407: Husbands and Knives
Season 24, Episode 524: Dark Knight Court
Season 29, Episode 632: Fears of a Clown
Season 30, Episode 654: 101 Mitigations
What are your favorite Disney Easter movies and episodes?
Share your favorites in the comments below.
Next up, check out more of our Disney+ guides: