May is another great time of year to visit Walt Disney World thanks to great weather.
In this post, I'll share tips for visiting Disney World in May, including what to pack, what the crowds are like, special events, what's new, what's closed, and general weather info.
All dates and information subject to change throughout the year. This post will be updated frequently, but for the most up to date information on what's closed and what's reopened, check out my post about Disney World closures and what's new.
Weather in Orlando in May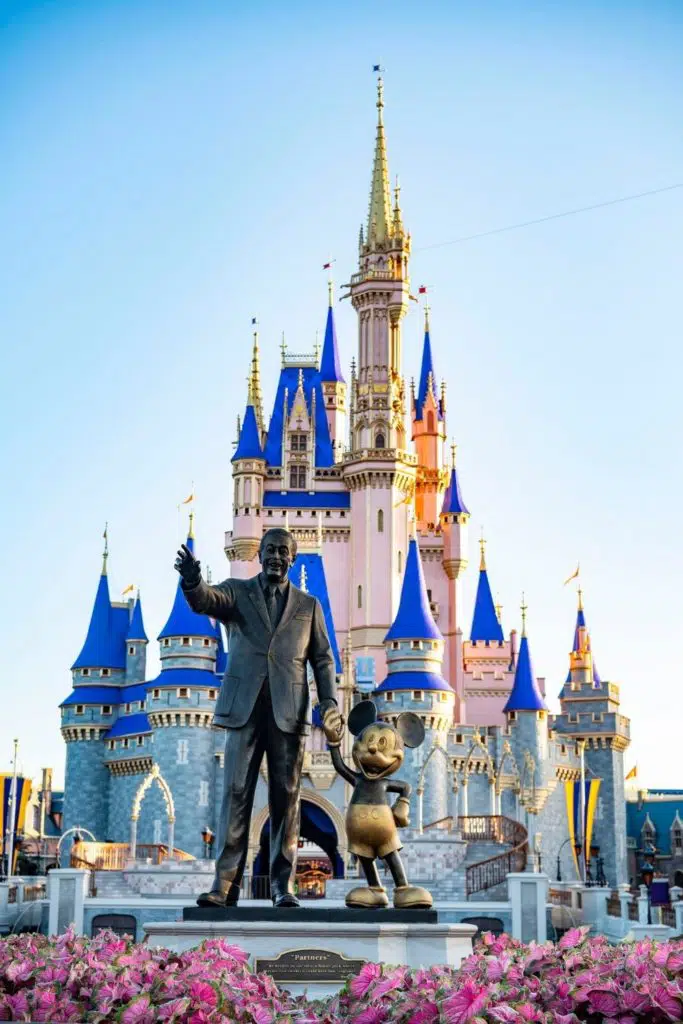 The average temperatures continue to warm up in May with an average high of 77° F and low of 57° F.
While it does rain in May, the average precipitation is only 3.79 inches of rain, which isn't all too bad, especially compared to Summer through early Fall.
Temperature and precipitation data courtesy of US Climate Data.
What to wear to Disney World in May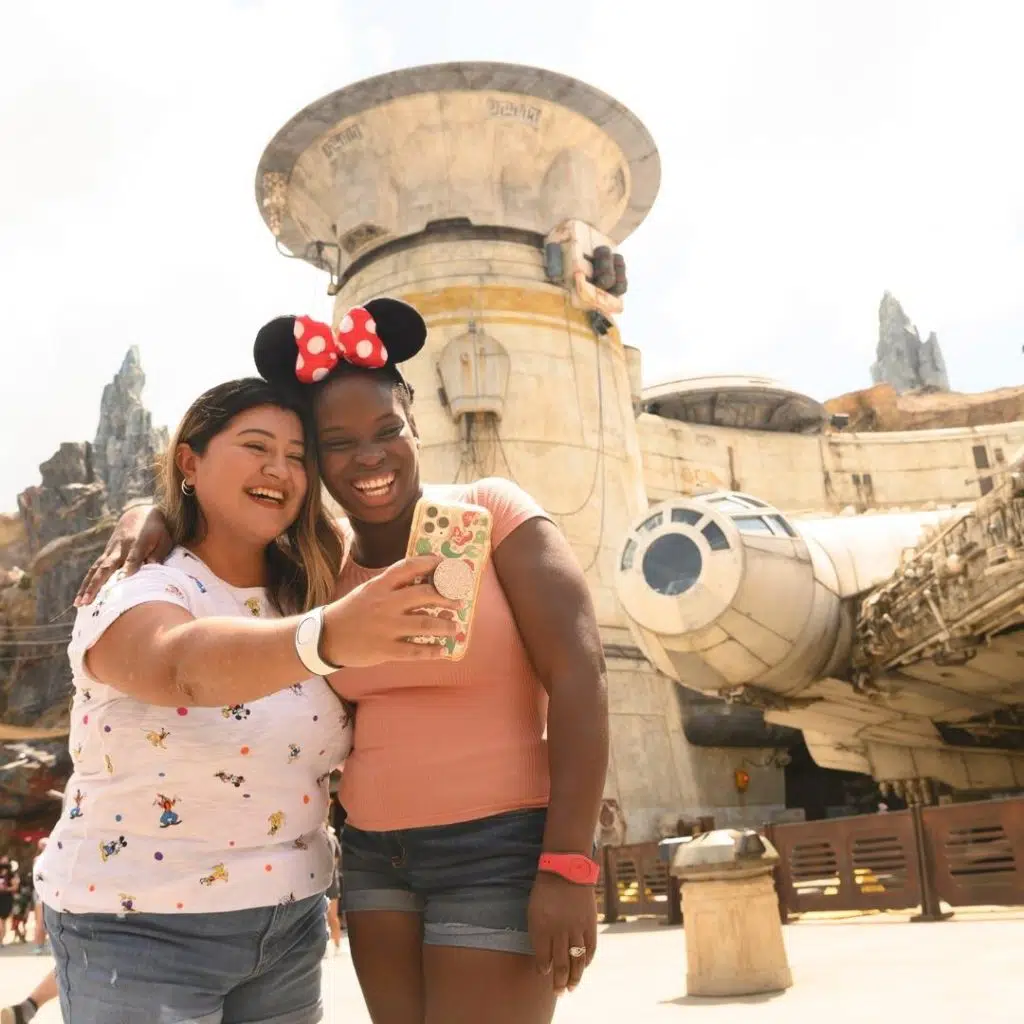 For the most part, cool layers are your best bet when visiting this month.
While it won't be as hot and humid as it is in the Summer months, the temperatures can get into the 80s.
Keep an eye on the forecast and at the very least, throw in a sweatshirt or light jacket and a pair of pants just in case.
Per usual, pack the shoes that work best for you, whether that be sandals or sneakers.
I generally don't recommend wearing heels to the parks, unless you'll only be there for a short time, such as for a dinner reservation.
No one wants to be stuck in their hotel room because their feet hurt too much!
At minimum, make sure you have plenty of sunscreen, a pair of sunglasses, and a compact rain poncho or umbrella in your park bag. These will help you beat the sun and rain.
For more tips on what to pack for Disney World, check out my Disney World packing list, which includes a FREE printable list to help you stay organized while you pack for your trip.
Special events & holidays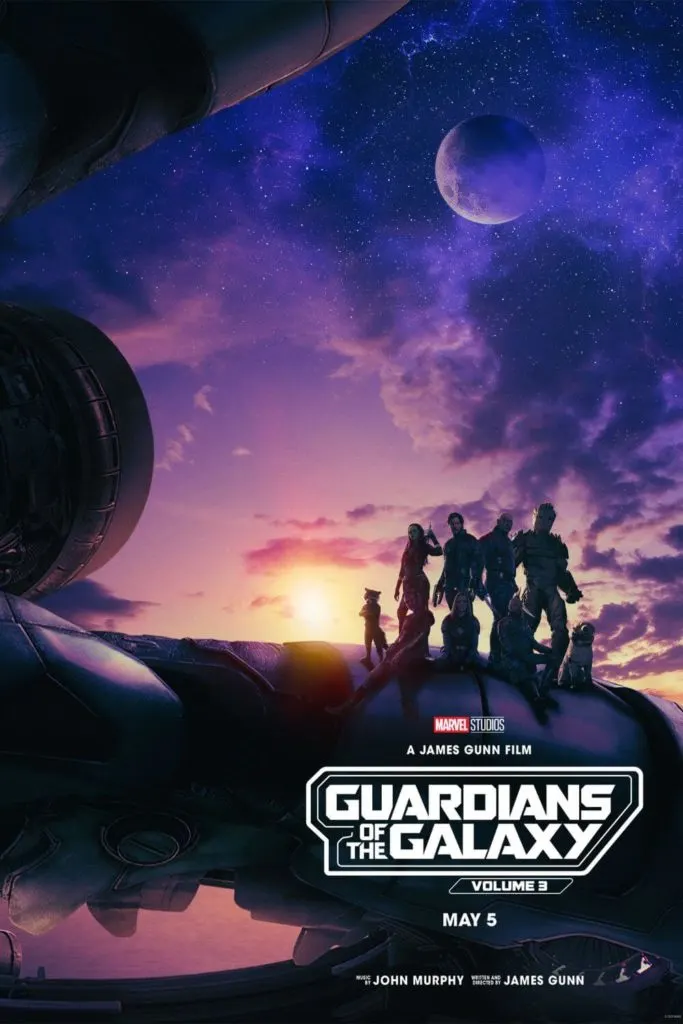 The Epcot Flower & Garden Festival continues into May. The weekends will be extra crowded!
Marvel's Guardians of the Galaxy, Vol. 3 debuts in theaters on May 5.
There aren't any special events announced yet, but it's common to see special treats or photo opportunities throughout the parks and at Disney Springs.
I wouldn't be surprised if something special is done at Epcot's GOTG: Cosmic Rewind roller coaster, too! After all, it will be celebrating it's first birthday on May 27!
Next up, we have Mother's Day on Sunday, May 14. Why not take mom to her favorite park for the day?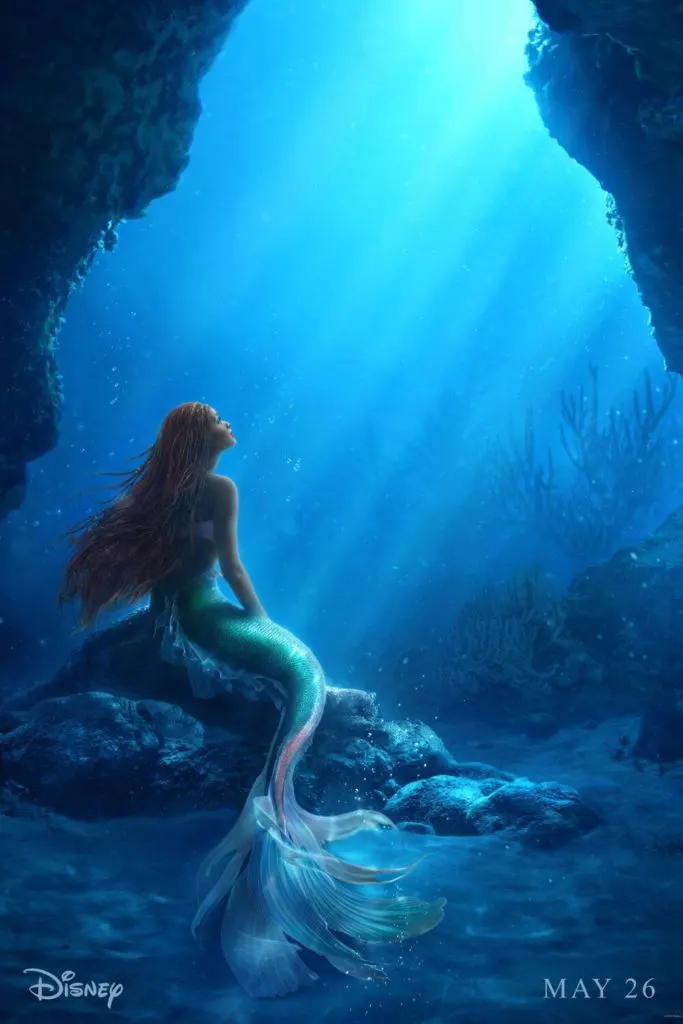 At the tail end of the month is Memorial Day weekend, so expect extra crowds in town for a quick visit.
The weekend kicks off with the theatrical release of Disney's long-awaited live-action remake of The Little Mermaid on Friday, May 26.
As with GOTG Vol. 3, there will likely be special treats or photo opportunities at Disney Springs, and maybe even at Magic Kingdom!
Attraction and ride closures
There are several rides and attractions that are closed in May. As reopening dates are announced, this post will be updated.
Animal Kingdom
At Animal Kingdom, the Colors of Mo'Ara face painting station in Pandora is likely to still be closed.
I hope that it will return soon – seeing all of the fun Avatar themed face paints was so fun, especially with more and more Na'vi headbands and accessories for sale.
Most of the in-person character meet-and-greets at Animal Kingdom, such as Pocahontas, Russell and Dug, and Lion King characters like Timon and Rafiki, are still on hold, as well.
That said, you can catch a glimpse of these characters (and others!) on decorative boats that float along Discovery River, which circles Discovery Island.
Epcot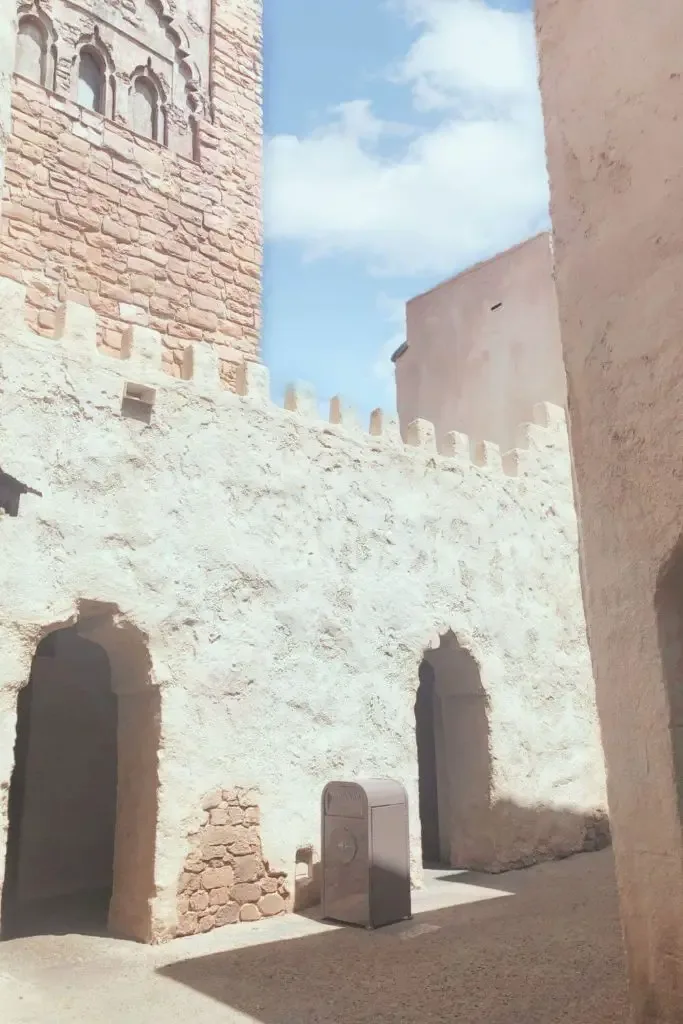 Tokyo Dining in the Japan pavilion is closed for refurbishment and expected to reopen in Summer 2023.
Over in the Morocco pavilion, The Brass Bazaar, Casablanca Carpets, Marketplace in the Medina, and Restaurant Marrakesh remain closed.
El Ranchito del Norte in Mexico, Village Traders between China and Germany, the Trading Post between Canada and the United Kingdom pavilions, Sportsman's Shoppe in United Kingdom, Der Teddybar in Germany, and the Mitsukoshi Kiosk in Japan also remain closed.
Hollywood Studios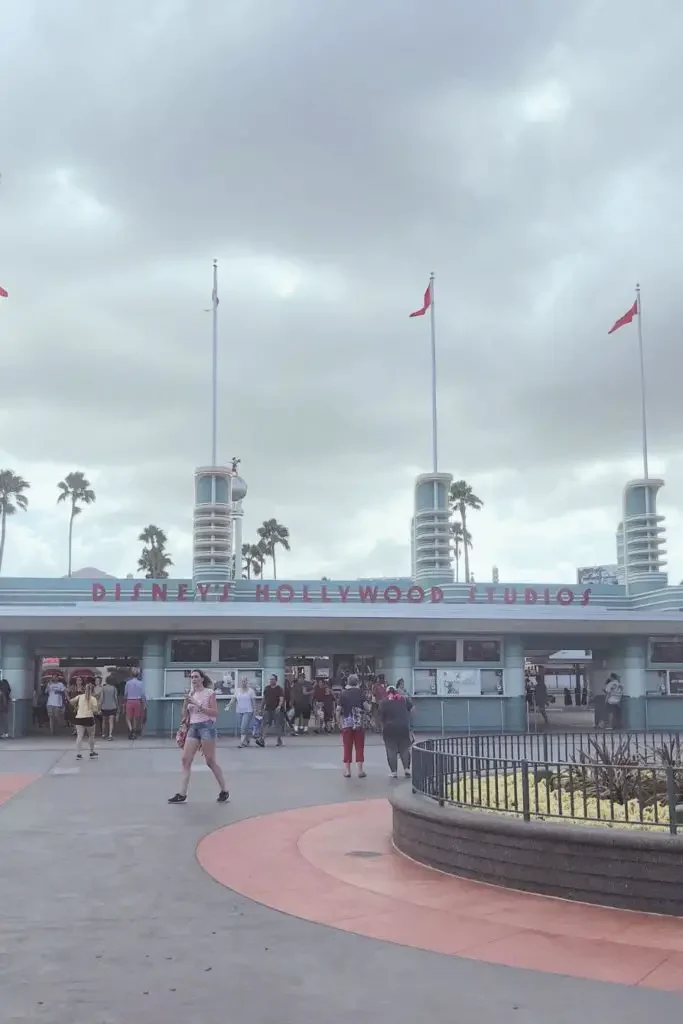 The theater inside Star Wars Launch Bay and Voyage of the Little Mermaid remain closed since 2020.
Maybe we'll at least get a revamped Voyage of the Little Mermaid back to coincide with the live-action film release this month?
Lastly, several notable shops that remain closed are Disney Studio Store, In Character, Indiana Jones Adventure Outpost, It's a Wonderful Shop, and Stage 1 Company Store.
With the latest Indiana Jones film coming up later this Summer, perhaps the outpost will reopen due to demand for Indie merch.
Magic Kingdom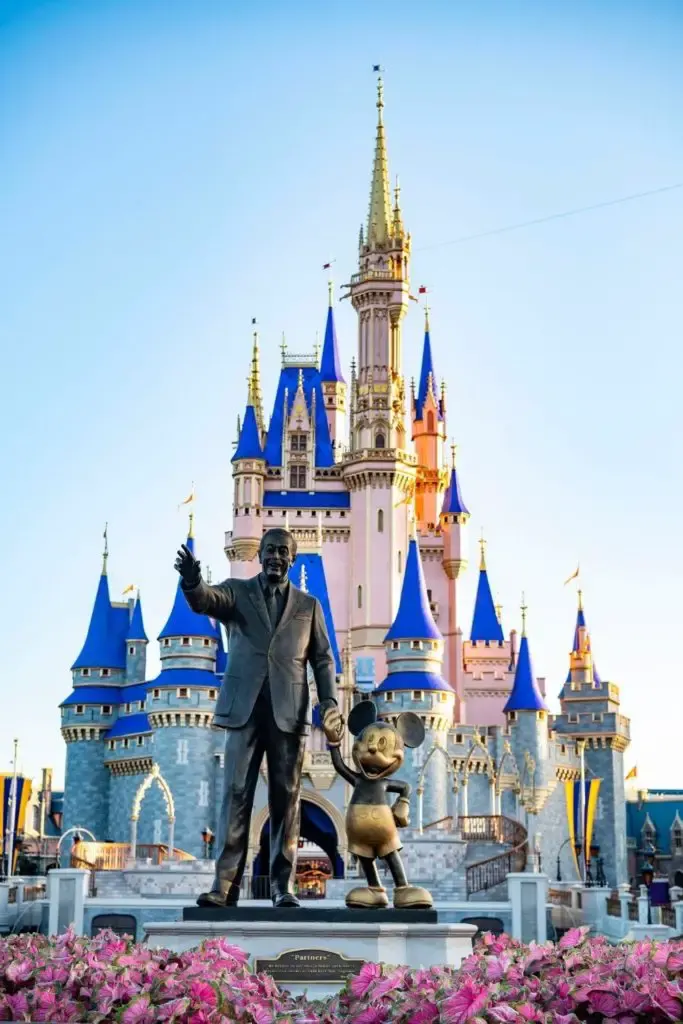 Speaking of meet-and-greets, there are several more that haven't returned since the parks closed in 2020:
Meet Gaston near his tavern
Meet Alice at Mad Tea Party
Meet Tinkerbell at Town Square Theater
I hope more of these meet-and-greets will return this year, especially Gaston. He is an absolute riot to meet!
That said, none of the character experiences are listed on the website or app, so it's possible they won't be back anytime soon – or at all. I have an inquiry out to Disney to find out!
Lastly, Splash Mountain is permanently closed. It will be replaced by a similar ride in late 2024 called Tiana's Bayou Adventure.
Other locations
Blizzard Beach announced another refurbishment that starts March 19. As of May 15, no reopen date has been announced so it is possible that it will be closed still in May.
Are you ready for your trip to Disney World in May?
I hope this guide helped you sort out your itinerary for your Springtime visit.
Next up, check out more of our Disney World vacation planning guides:
For more monthly planning guides, check out the following posts:
If you have more questions, let's chat in the comments below.
This post was originally published March 12, 2022 and last updated May 15, 2023.