If you're not sure when to book your Walt Disney World vacation or already have booked a trip to Disney World in July, use this monthly guide to plan your stay.
In this post, I'll go over everything you need to know about July at Disney World, including what to expect with the weather, special events, what the crowds are like, and what's closed for updates.
All dates and information subject to change throughout the year. This post will be updated frequently, but for the most up to date information on what's closed and what's reopened, check out my post about Disney World closures and what's new.
Weather in Orlando in July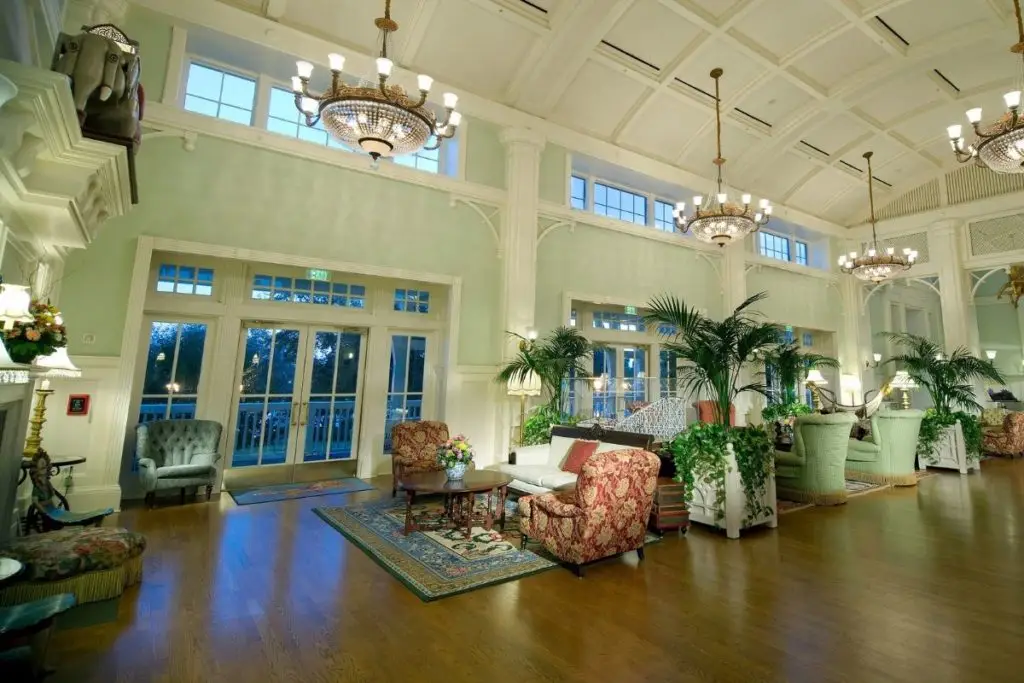 As you likely guessed, the weather in Orlando in July, as well as the surrounding Walt Disney World resort area, is hot, humid, and rainy.
In short, the weather's not that great. Thank goodness for air conditioning in all the resorts, indoor rides, and shops!
Heat-wise, the average high temperature is 92° F and average low is 76° in July (source).
More than likely, the temps will be between 80-95° F all day, so don't let that average low temp fool you!
Add a layer of the notorious summertime Florida humidity and you've got some miserable weather.
Make sure to beat the heat at Blizzard Beach or Typhoon Lagoon water park, to help you cool off.
Or hop on a water ride, like Kali River Rapids at Animal Kingdom, or make a bee line for an indoor ride or shop for an air conditioning break.
And of course, you can always take a dip in your resort pool!
In addition to the heat, July is within hurricane season for much of the Southern US, not just Florida.
It's pretty rare for hurricanes to hit the Orlando area directly, as it's in the center of the state, but it can happen.
Plus, even if a hurricane is forecast for the surrounding states, such as Georgia, the weather can still be impacted. Which in turn can mess up airplane schedules.
July is the 2nd wettest month with an average of 7.1 inches of rain (source).
Don't be surprised if there's a torrential downpour nearly every afternoon – even if the day starts off super sunny!
Afternoon rain showers are very common in the area, especially during hurricane season, though much of the time, it'll just be for 20 minutes or so.
Rare exceptions are made regarding refunds due to inclement weather when the parks need to close, like it did for Hurricane Irma in September 2019.
Disney World's theme parks are still open on rainy days, so don't expect a refund if it happens during your stay. Besides, there's plenty of fun things to do at Disney World in the rain.
What to wear to Disney World in July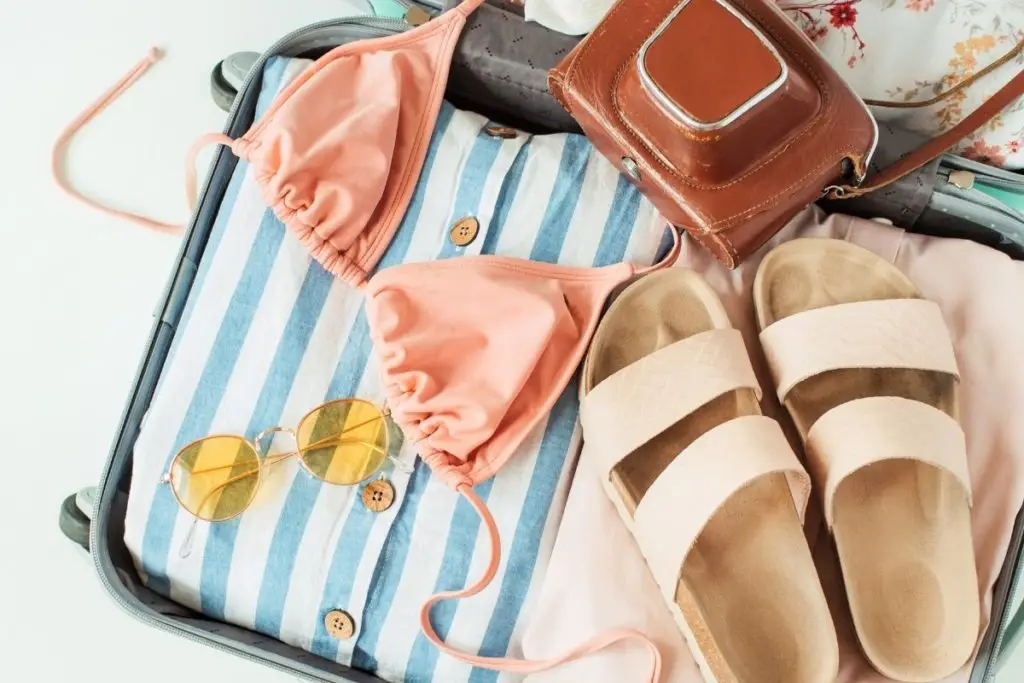 I recommend wearing light-colored loose clothing and shoes that will keep your feet comfortable in hot weather with lots of walking.
Only you will know what's best for your feet – some people swear by sneakers, while others will prefer sandals when it's Summer.
Personally I hate wearing sneakers in hot and humid weather – so I stick to sandals with good traction to ensure I don't slip if the ground is wet due to rain.
Don't forget to throw in a swimsuit or 2 so you can cool off in the Summer heat at one of Disney's water parks.
As for extras to take into the park with you, my top 3 recommendations are sunglasses, sunscreen, and a disposable rain poncho.
No one wants a sunburn to ruin their Disney vacation, nor do you want to get drenched in the rain, forcing you to waste time running back to your hotel room to change!
Aside from that, check out my post on what to pack for Disney World for more recommendations, plus get a free printable packing list to help you stay organized.
Special events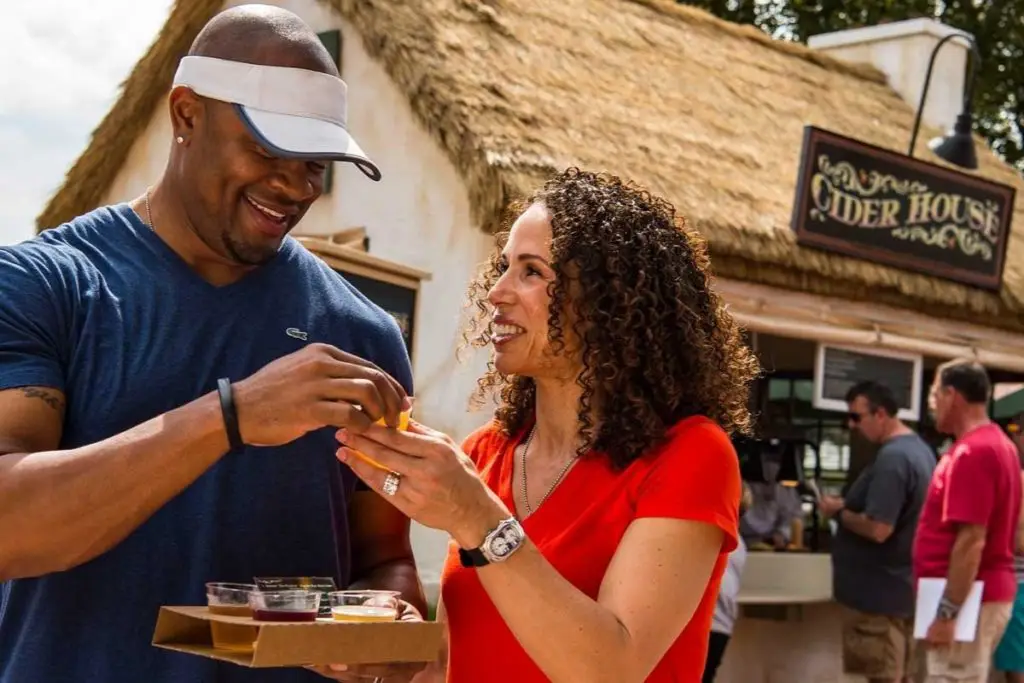 The Epcot International Flower and Garden Festival runs through July 5 in 2023, making it your last chance to check out the Garden Rocks concert series, food booths, special gardens, and elaborate topiaries.
If you're visiting for the Fourth of July, you'll be treated to special fireworks displays at Epcot and Magic Kingdom to celebrate US Independence Day.
At the Magic Kingdom park, the fireworks are formally called Disney's Celebrate America, which started in 2008.
Although this show has been running for over 15 years now, it has had many updates since then.
Epcot's show is called Heartbeat of Freedom and it typically runs after its usual nighttime show.
Plus, you can catch the a cappella group singing patriotic songs in the rotunda at the America Adventure pavilion. In past years, they've also performed a concert at the America Gardens theatre in the evening, too.
Lastly, you bet there will be all kinds of American treats to celebrate at all 4 theme parks, like strawberry shortcake, apple pie cupcakes and other red, white, and blue themed snacks and drinks.
If you're planning to visit later in the month, you might be able to catch the Epcot Food & Wine Festival, which sometimes starts July 27.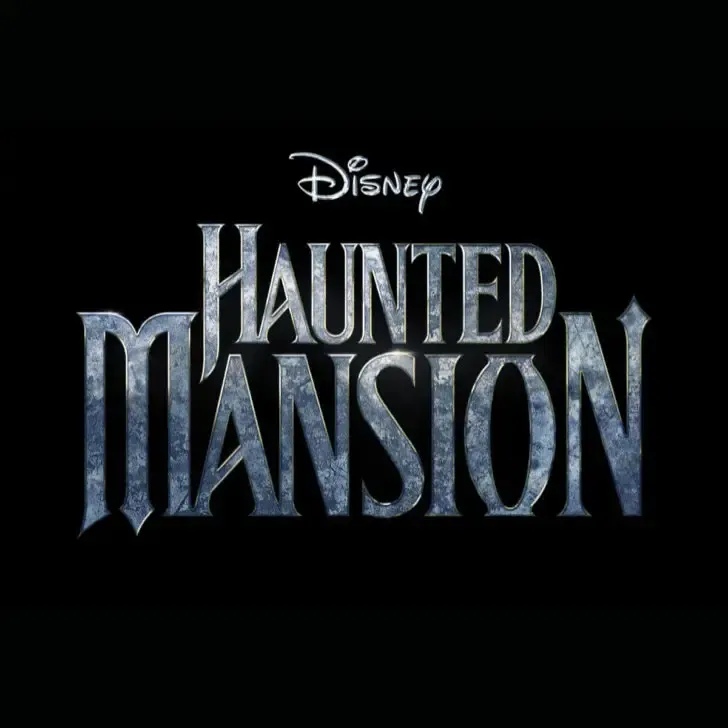 On July 28, Disney's live-action Haunted Mansion, starring Danny Devito, Jamie Lee Curtis, Jared Leto, LaKeith Stanfield, Owen Wilson, and Rosario Dawson, debuts in movie theaters.
I speculate that there will be some promo for this film at Magic Kingdom, given that the film is inspired by the Haunted Mansion ride.
There's also usually something fun to celebrate Disney film releases at the AMC Disney Springs dine-in movie theatre, as well.
July crowds at Disney World
July is one of the busiest months at Disney World.
First, you have the 4th of July weekend in which many people take their Summer vacation.
With schools also out for the Summer, many families with children visit the parks in July.
In addition to families, the end of the Epcot Flower and Garden Festival and start of the Epcot International Food and Wine Festival are bound to draw big crowds at Epcot, with spillover to other parks.
Overall, expect high to moderate crowds throughout the month.
Attraction and ride closures
There are a number of rides and attractions that are closed for updates or maintenance.
Animal Kingdom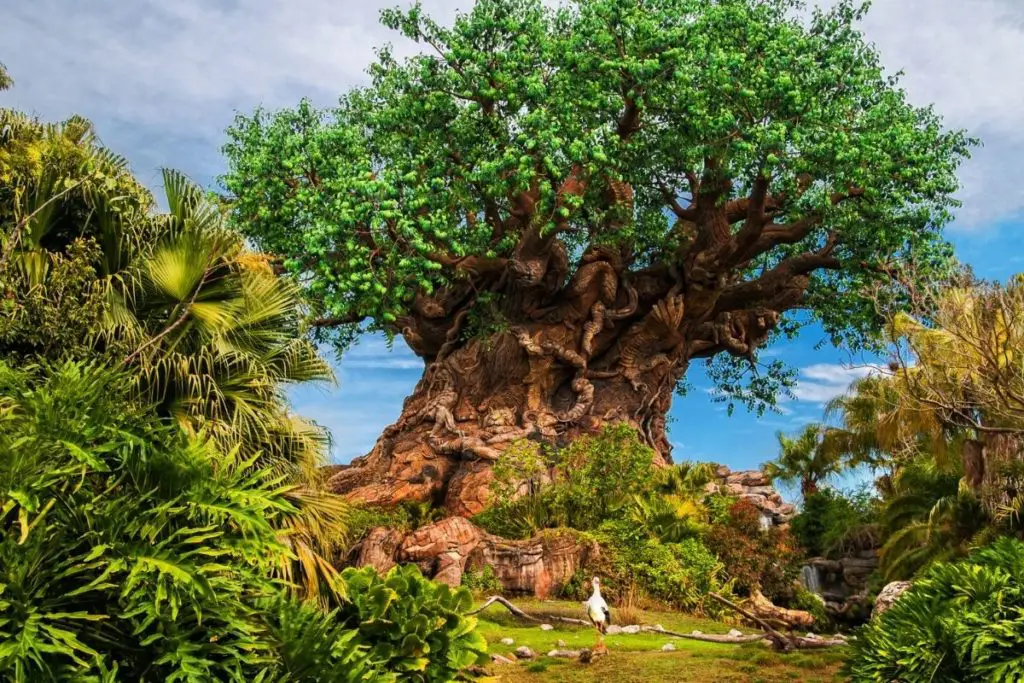 At Disney's Animal Kingdom theme park, the Colors of Mo'Ara face painting station in Pandora is still closed with no re-open date as of June 30, 2023.
Character flotillas, or boats that look like parade floats, have replaced many of the in-person character meet-and-greets. This includes Pocahontas, Russle, Dug, Timon, Rafiki, and others.
That said, some character meet-and-greets have returned, such as Safari Minnie & Mickey, as well as a new one – Moana!
Epcot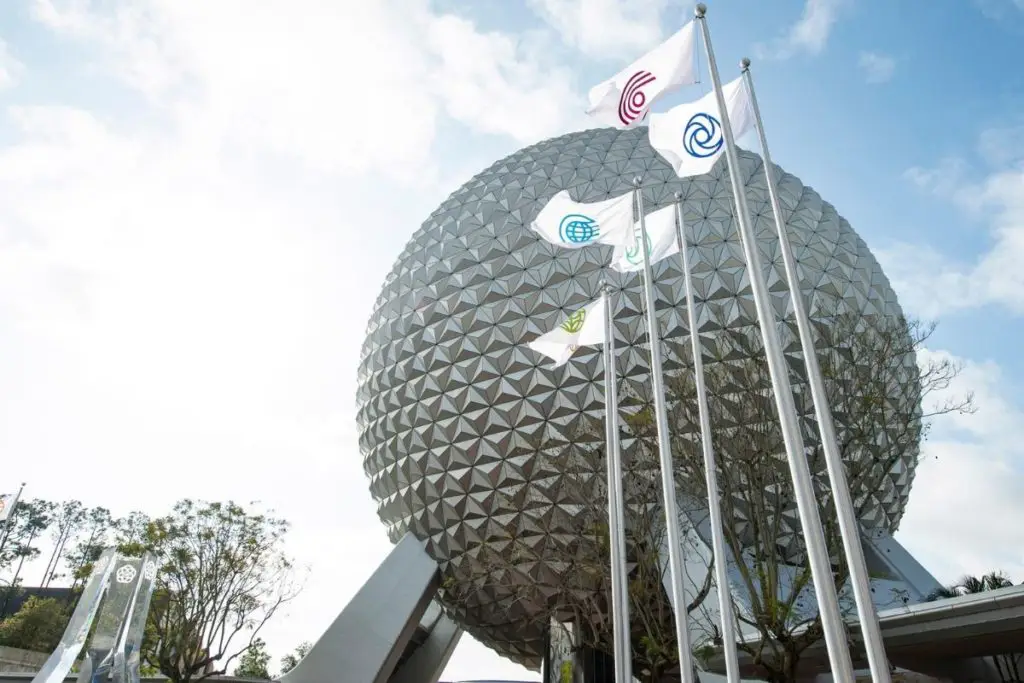 Tokyo Dining in the Japan pavilion is permanently closed and will reopen later this year as a new restaurant, Shiki-Sai: Sushi Izakaya. No word yet on when it will open, other than possibly later this summer (source).
Over in the Morocco pavilion, The Brass Bazaar, Casablanca Carpets, Marketplace in the Medina, and Restaurant Marrakesh remain closed.
El Ranchito del Norte in Mexico, the Trading Post between Canada and the United Kingdom pavilions, Village Traders between China and Germany, Der Teddybar in Germany, Sportsman's Shoppe in United Kingdom, and the Mitsukoshi Kiosk in Japan also remain closed.
Hollywood Studios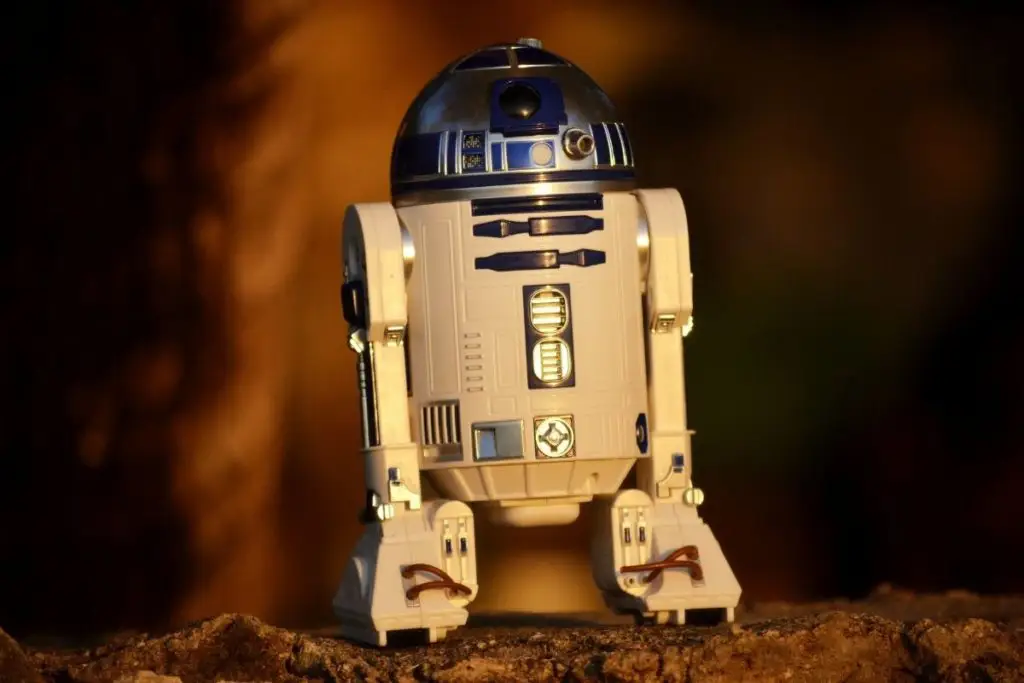 At Disney's Hollywood Studios theme park, the following rides and attractions are expected to be closed in July:
Star Wars Launch Bay theater (the rest of Launch Bay is open!)
Voyage of the Little Mermaid
In addition, the following shops and food stands are closed:
Disney Studio Store
Indiana Jones Adventure Outpost
It's a Wonderful Shop
Neighborhood Bakery
Stage 1 Company Store
In Character
Magic Kingdom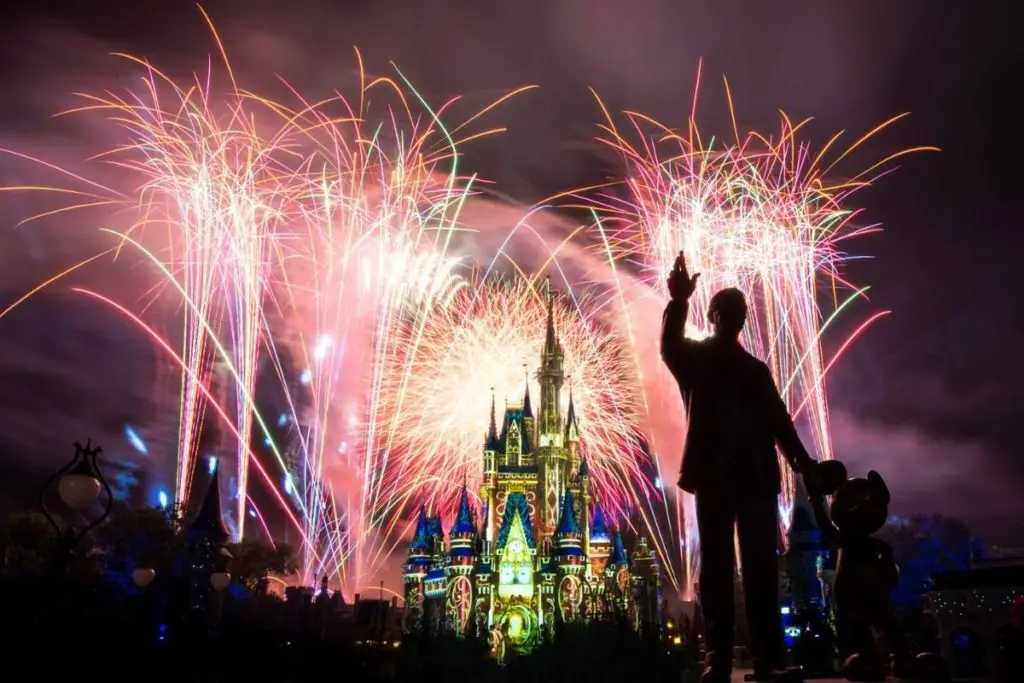 Several meet-and-greets at Magic Kingdom have been closed for quite a while with no return date announced as of June 30, 2023. It is possible that they will still be closed in July.
Meet Gaston near his tavern
Meet Alice at Mad Tea Party
Meet Tinkerbell at Town Square Theater.
Lastly, Splash Mountain is closed permanently. In its place, Tiana's Bayou Adventure will open in late 2024.
Too bad that it will be closed in Summer 2023 and likely Summer 2024 – it's perfect for a hot Summer day!
Outside the parks
Bibbidi Bobbidi Boutique in Disney Springs and Grand Floridian Resort is still closed as of June 30, with no opening date announced yet.
Are you ready to visit Disney World in July?
Personally, I'm not a fan of the weather and crowds in July at Disney World. But I would love to experience the 4th of July holiday at Disney at some point!
I hope this guide helped you sort out your plans. If you have further questions, drop me a comment below.
Next up, check out more of our Disney vacation planning guides:
Lastly, for more monthly planning guides, check out these posts:
---
About the author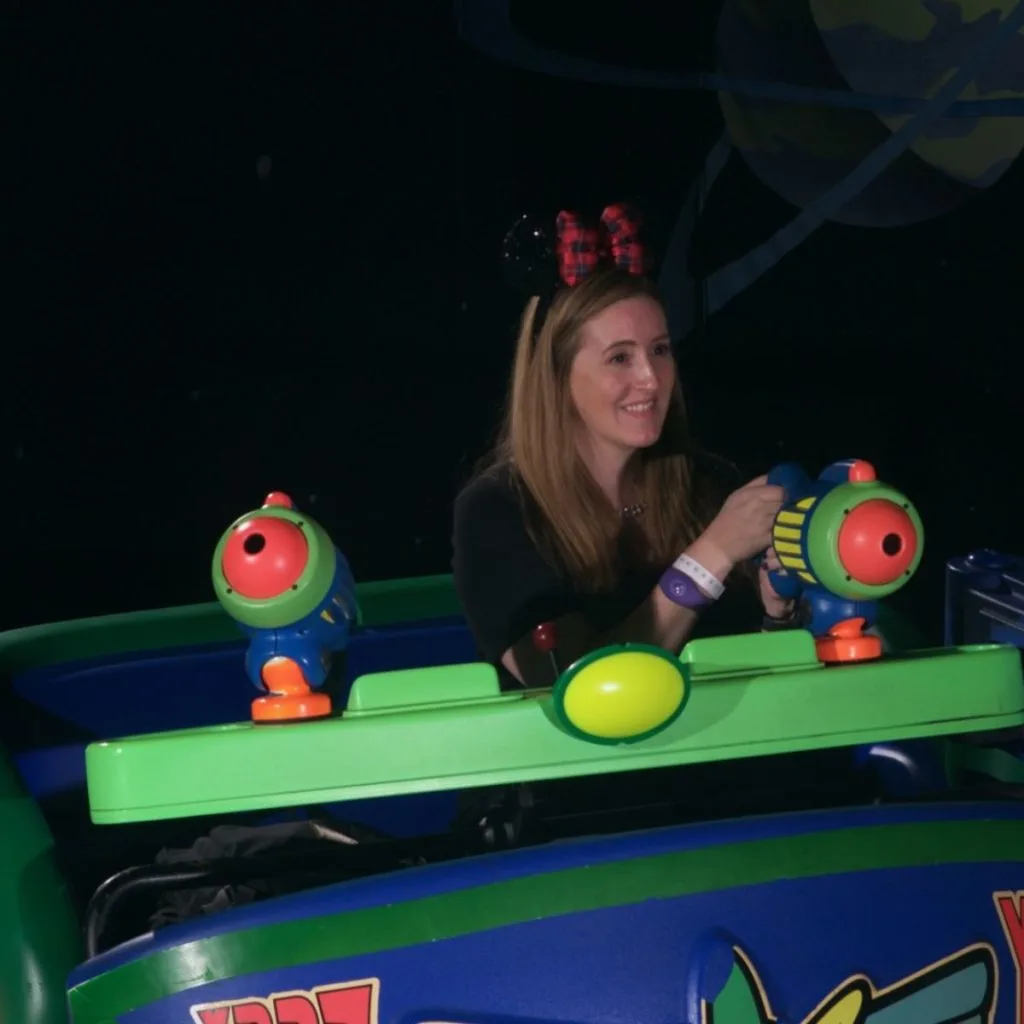 Meg Frost is the creator of The Park Pixie, where she covers Disney World, Disney+, and Disney fandom.
She holds an M.A. in Journalism from Northeastern University and B.S. in Communication & American Studies from University of Miami.
---
This blog post was originally published on June 16, 2021. It was last updated June 30, 2023.