If you're not sure when to visit Disney World or already have your trip booked at Disney World in July, use this monthly guide to plan your stay.
In this post, I'll go over everything you need to know about July at Disney World, including what to expect with the weather, special events, what the crowds are like, and what's closed for updates.
Weather in Orlando in July
As you likely guessed, the weather in Orlando and at Disney World in July is hot, humid, and rainy. In short, the weather's not great.
In the Orlando area, including at Disney World, the average high temperature is 92° F and average low is 74° in July (source). 
More than likely, the temps will be between 80-95° F, so don't let that average low temp fool you!
In addition to the heat, July is within hurricane season for much of the Southern US. 
It's pretty rare for hurricanes to hit the Orlando area directly, as it's in the center of the state, but it can happen. 
July is the 2nd-rainiest month in the Orlando area with an average of over 7 inches of rain (source).
Don't be surprised if there's a torrential downpour nearly every afternoon – even if the day starts off super sunny! 
Afternoon rain showers are very common in the area during hurricane season, though much of the time, it'll just be for 20 minutes or so.
Disney World's theme parks are still open during the rain, so don't expect a refund if it happens during your stay. 
Rare exceptions are made regarding refunds due to inclement weather when the parks need to close, like it did for Hurricane Irma in September 2019.
What to wear to Disney World in July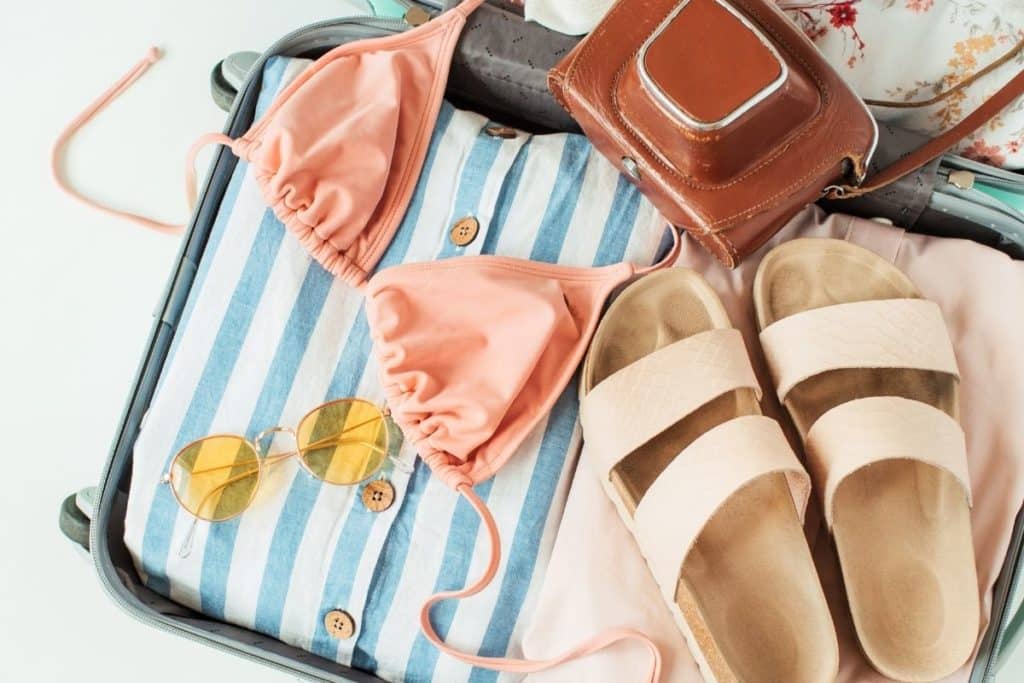 I recommend wearing light-colored loose clothing and shoes that will keep your feet comfortable in hot weather with lots of walking. 
Only you will know what's best for your feet – some people swear by sneakers, while others will prefer sandals. 
Personally I hate wearing sneakers in hot and humid weather – so I stick to sandals with good traction to ensure I don't slip if the ground is wet due to rain.
As for extras to take into the park with you, my top 3 recommendations are sunglasses, sunscreen, and a disposable rain poncho. 
No one wants a sunburn to ruin their vacation, nor do you want to get caught in the rain, forcing you to waste time running back to your hotel room to change.
Aside from that, check out my post on what to pack for Disney World for more recommendations, plus get a free printable packing list to help you stay organized.
Special events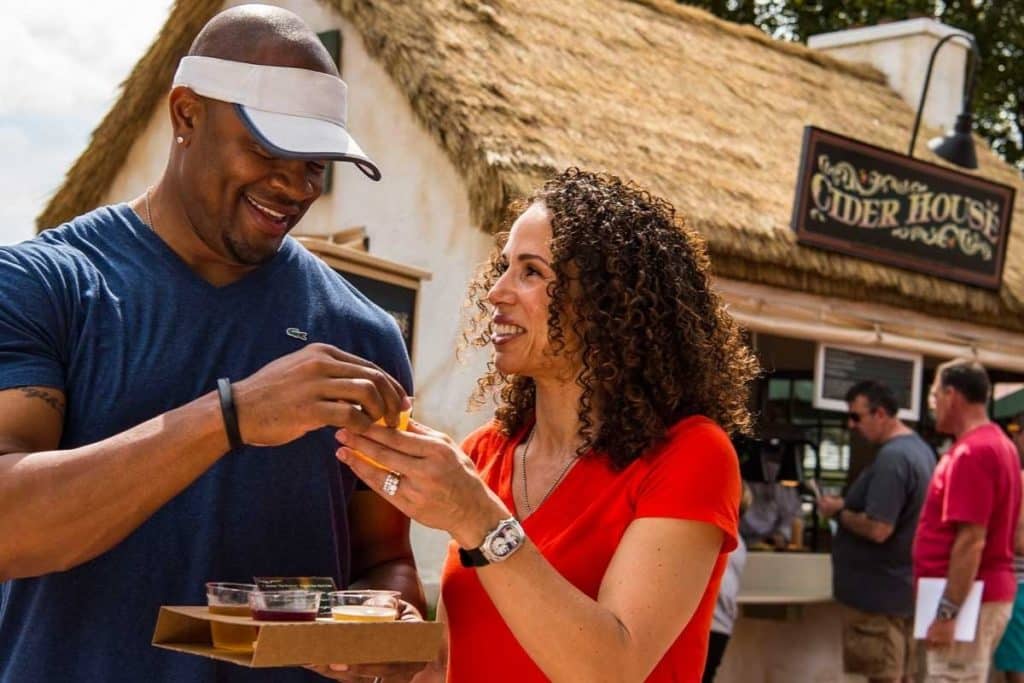 Yes – there are tons of events at Disney World in July!
Keep reading to learn more about the extra fun you might run into while visiting this month.
If you're visiting for 4th of July, you'll be treated to special fireworks displays to celebrate US Independence Day. 
You'll also be able to catch the tail end of the Epcot Flower & Garden Festival, which closes July 4, 2022. 
In 2021, the Epcot Food & Wine Festival started in mid-July. However, as of the last update on March 12, 2022, the festival dates aren't available.
That said, here's to hoping it will start early again this year!
Last but not least, Marvel's Thor: Love & Thunder debuts July 8 and is sure to be a hit.
There is no word yet on whether either movie will have special promotions at Disney World in July. This post will be updated if any are announced.
Crowds at Disney World in July
July is one of the busiest months at Disney World.
First, you have the 4th of July holiday in which many people schedule a vacation.
With schools also out for the Summer, many families with children visit the parks in July.
In addition to families, the end of the Flower & Garden festival and start of the Food & Wine festival are bound to draw big crowds at Epcot, with spillover to other parks.
Lastly, with COVID-19 vaccinations and better management of the illness, many people are more comfortable with travel this Summer compared to last. I wouldn't be surprised to see an uptick in visitors due to this.
What's closed at Disney World in July?
There are a number of rides and attractions that are closed for updates or maintenance.
Animal Kingdom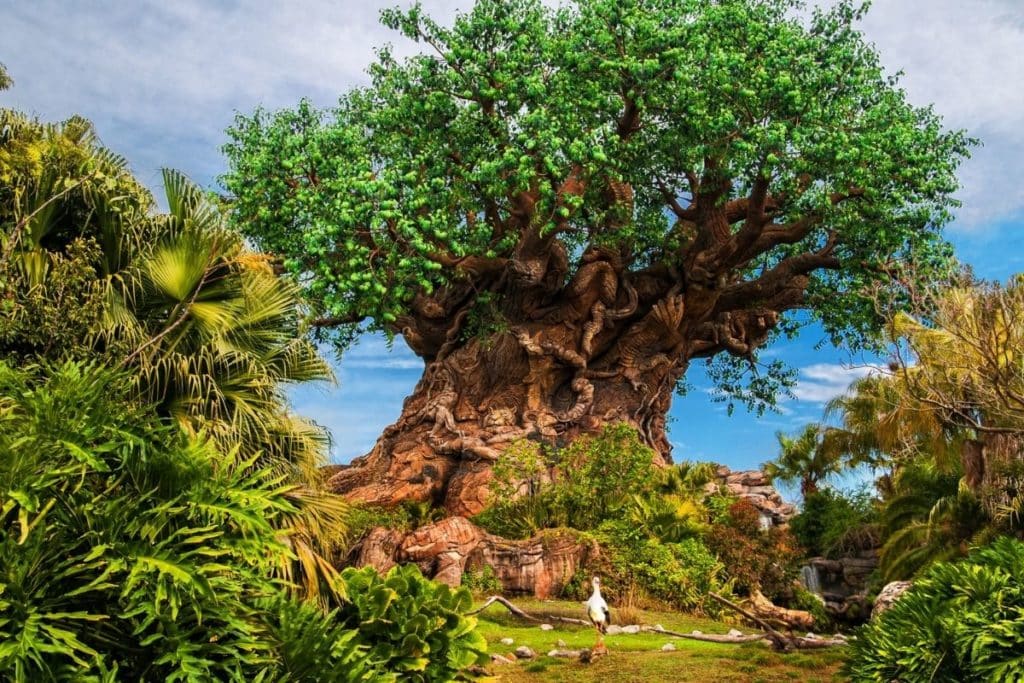 Finding Nemo: The Musical will reopen in 2022 with a revamped show. However, its debut date is not yet publicly known, so it's possible it will be closed in July.
Once a date is announced, the monthly planning guides will be updated.
Hollywood Studios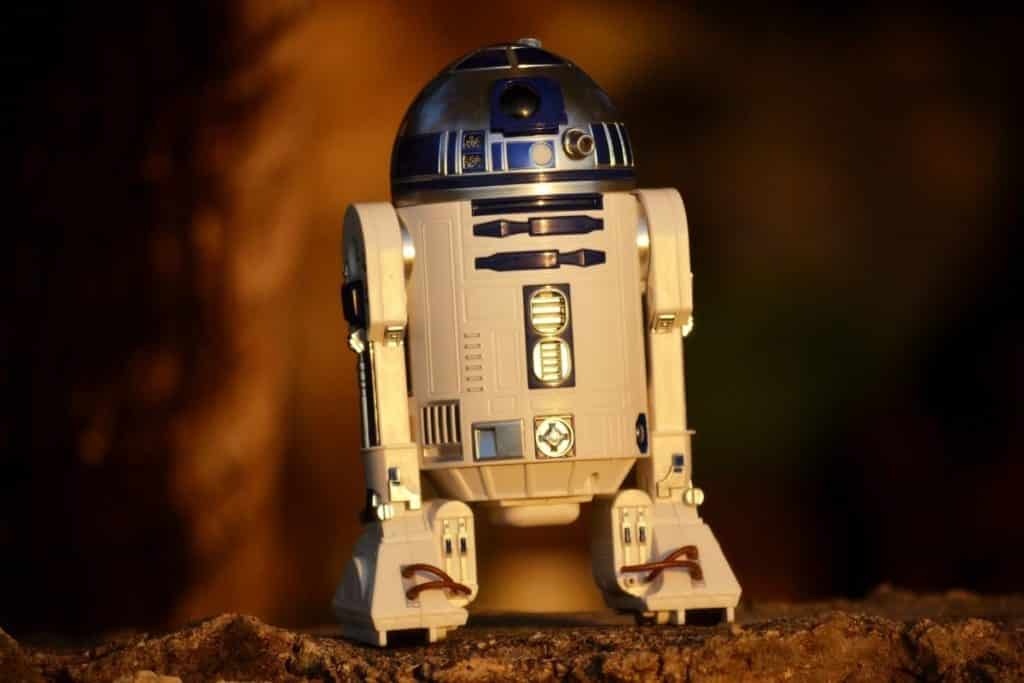 There are a number of shows and attractions at Hollywood Studios that are closed.
As of March 12, a reopen date has yet to be announced for any of these shows and attractions at Hollywood Studios: 
Jedi Training Academy

Star Wars Launch Bay
Voyage of the Little Mermaid
Magic Kingdom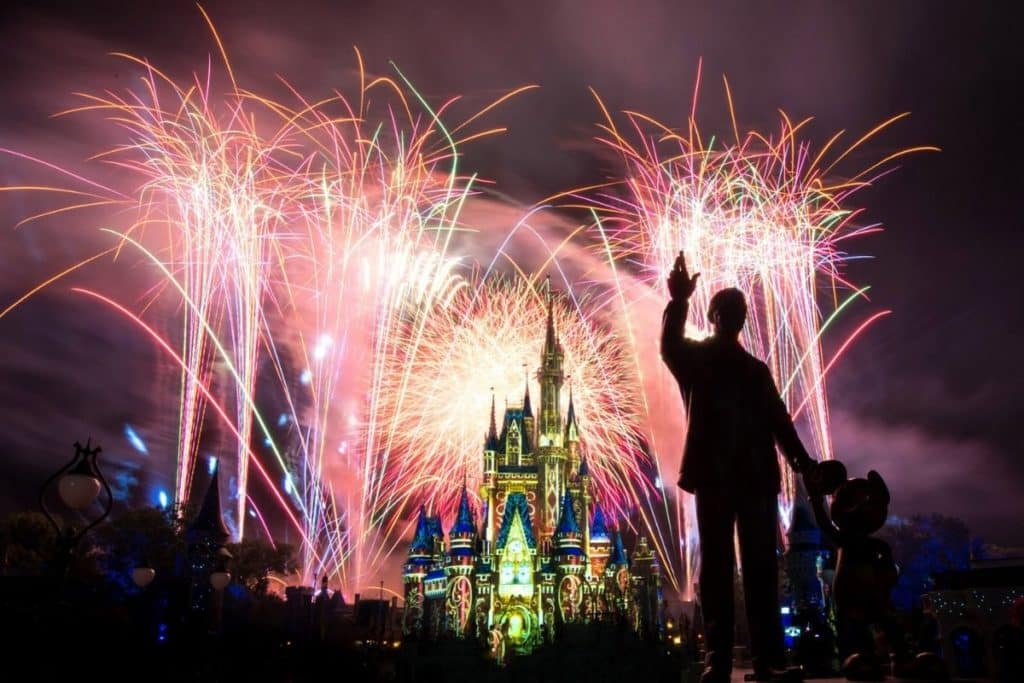 Several attractions and experiences at Magic Kingdom are closed, possibly extending into July.
The Magic Kingdom attractions and experiences still closed are:
Bibbidi Bobbidi Boutique
Enchanted Tales with Belle
Walt Disney World Railroad
Outside the parks
Bibbidi Bobbidi Boutique in Disney Springs is still closed as of March 12, with no opening date announced, so it's possible it might still be closed in July.
Will you visit Disney World in July?
Personally, I'm not a fan of the weather and crowds in July at Disney World.
But I would love to experience the 4th of July holiday at Disney at some point!
How about you? Are you planning a trip to Disney World in July? Or have you been during that time? Let us know in the comments!
Next up, check out more of our Disney World vacation planning guides:
This blog post was originally published on June 16, 2021. It was last updated on October 30, 2022.