Disney World is not immune to routine maintenance and permanent closures.
Fortunately Disney is usually pretty great on staying on top of things and can give us a timeframe for such things!
If you'll be visiting this year, check out this list of Disney World closures and what's new before you book, so you can avoid disappointment with missing out on your favorite attraction or checking out the latest and greatest.
Closures and openings are subject to change at any time, including dates. This post will be continuously updated throughout the year as information is provided by official Disney sources.
Disney's Animal Kingdom
Starting in December 2022, celebrate Avatar: The Way of Water at Animal Kingdom, such as watching projections of Na'vi and other creatures from the movie on the Tree of Life.
Colors of Mo'ara face painting remains closed with no reopening date available as of publication.
In addition, The Outpost Shop near the theme park entrance and Tiffins Cart near Pandora also remain closed without a reopening date.
Epcot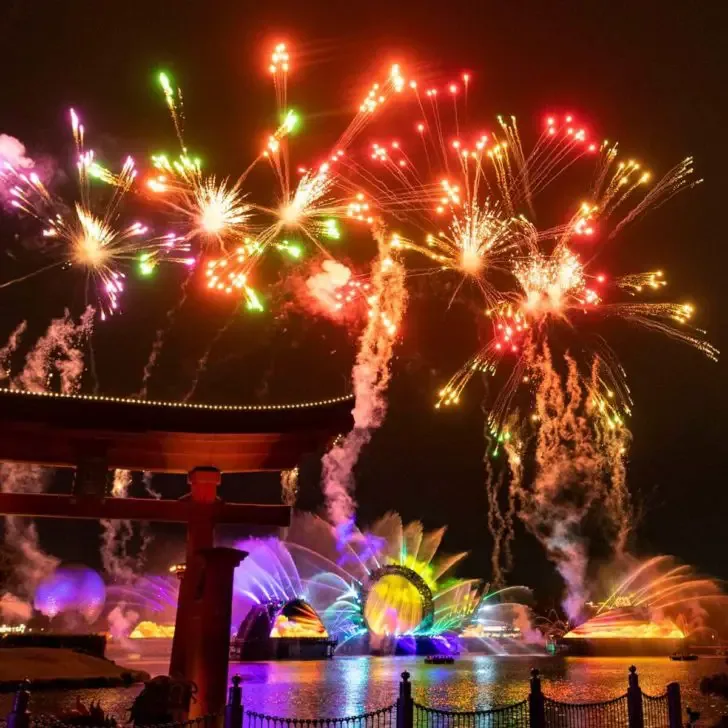 At Epcot, there are several shops, restaurants and carts that are closed.
Cool Wash, a beverage cart near World Discovery with cooling misters, is closed for the season. A reopening date is not yet available.
Tokyo Dining at the Japan Pavilion is current closed for refurbishment and expected to open sometime in Summer 2023.
The nighttime show Harmonious will end its run on April 2, 2023.
In its place, EPCOT Forever will return on April 3 – but only for a temporary time. Disney plans to replace EPCOT Forever with a new nighttime show, but no information is available at this time.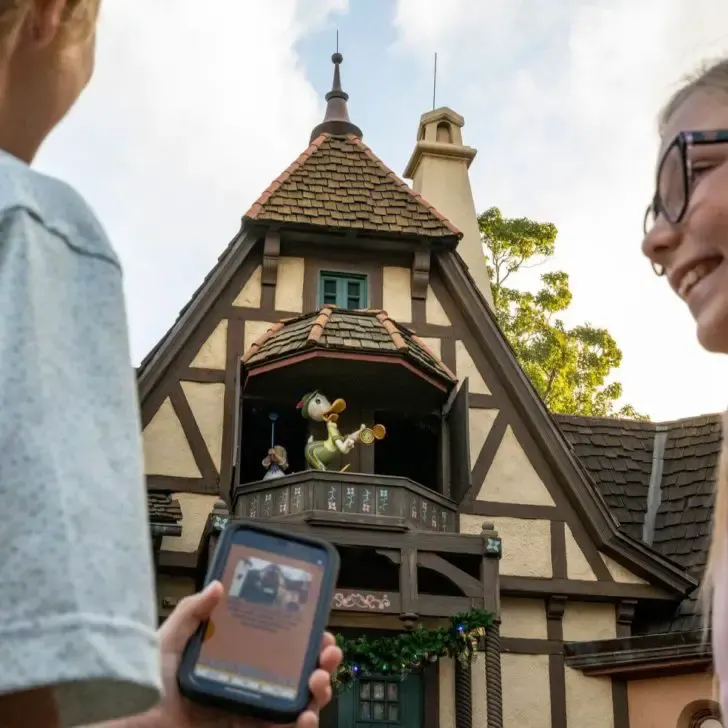 The DuckTales Word Showcase Adventure game is now available on the Play Disney Parks app.
Since this game is aided by the mobile app, it remains available even during Epcot festivals, when there are themed scavenger hunts, such as Festival of the Arts' Figment's Brush with Masters, available.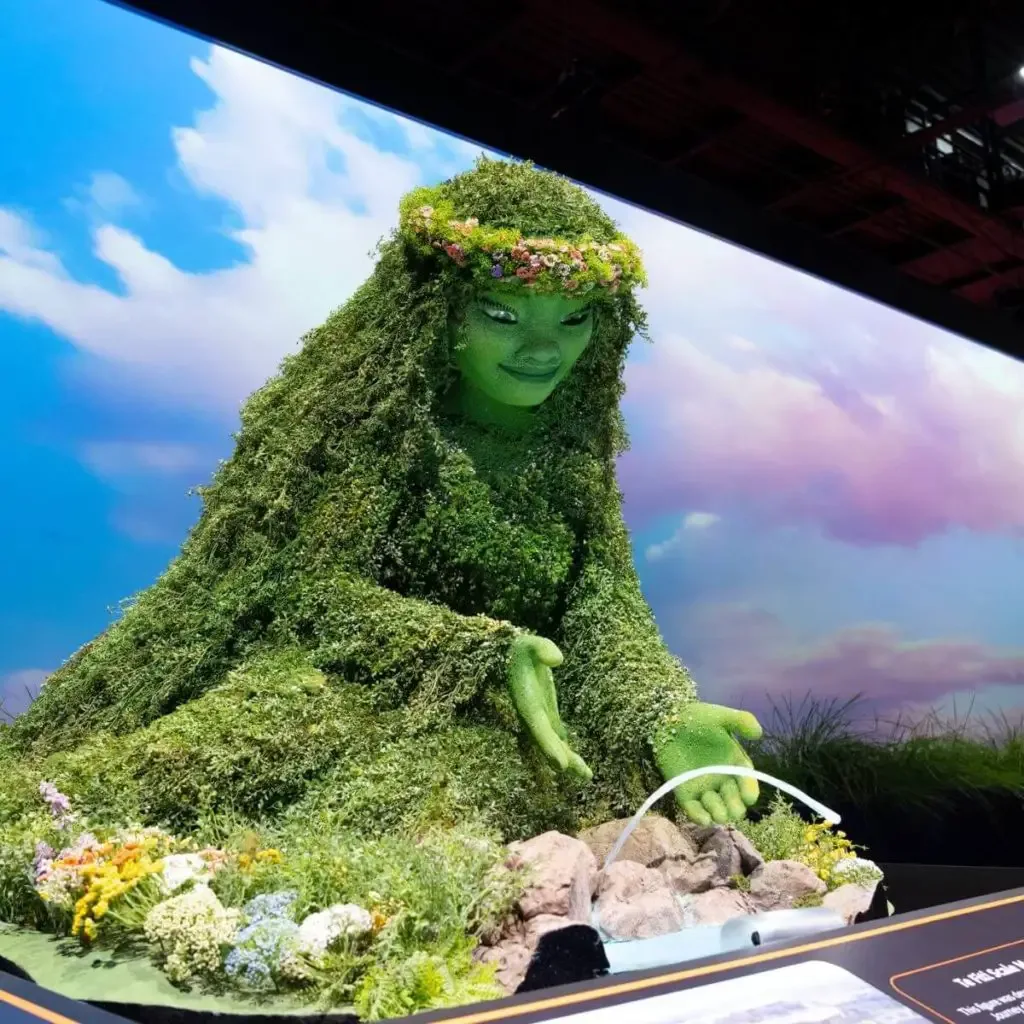 Journey of Water – Inspired by Moana in World Nature is scheduled to open in late 2023. I can't wait for this new experience!
All of the shops and dining options below have been closed for quite some time now, but remain listed on the Disney World website as temporary closures. However, reopening dates are not listed as of January 27, 2023.
In the Morocco pavilion in Epcot World Showcase, the following remain closed:
Restaurant Marrakesh

The Brass Bazaar

Casablanca Carpets

Marketplace in the Medina

Tangier Traders
In addition, the following are closed:
Der Teddybar in Germany

El Ranchito del Norte in Mexico

Mitsukoshi Kioski in Japan

Sportsman's Shoppe in United Kingdom

Trading Post between Canada and the United Kingdom

Village Traders between China and Germany
Disney's Hollywood Studios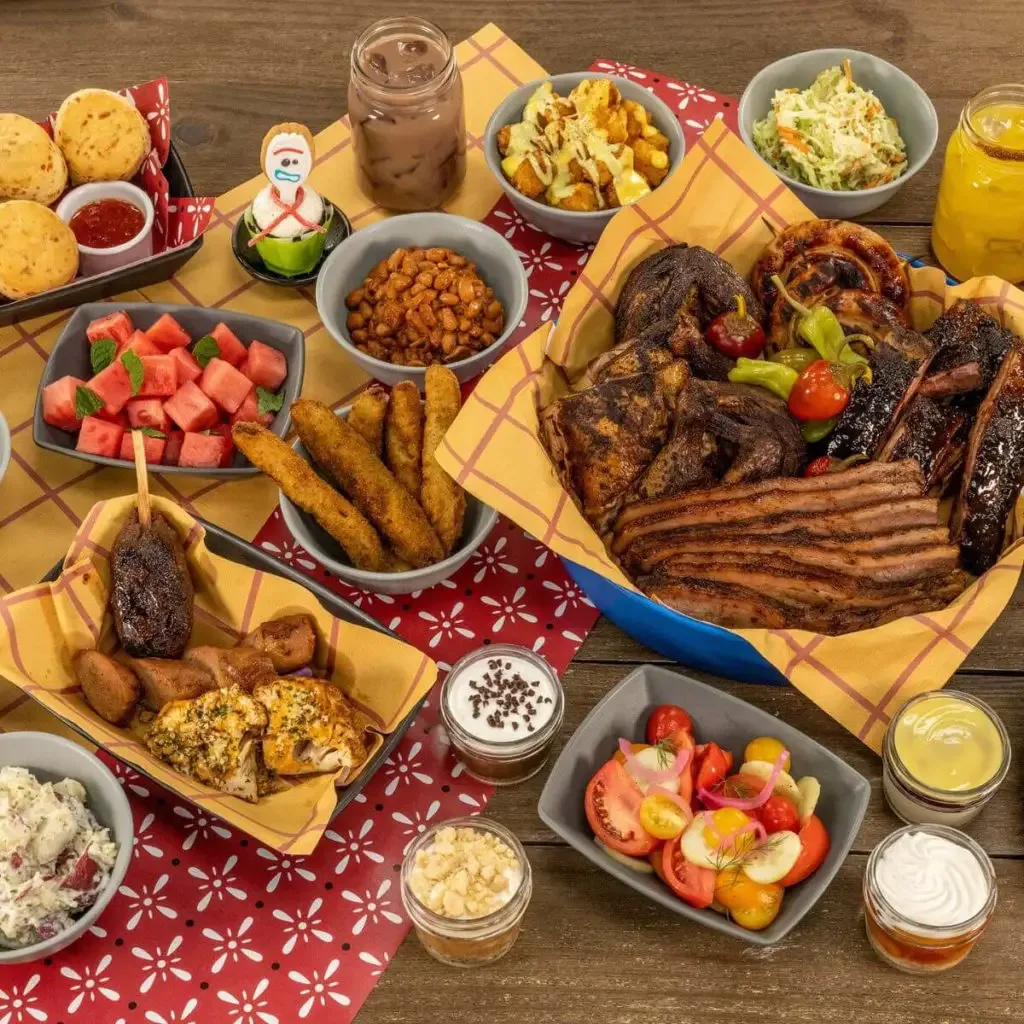 Fantasmic! returned in November 2022 with an updated show.
At Hollywood Studios, For the First Time in Forever: A Frozen Sing-Along Celebration reopened on January 28 after having been closed since January 9 for refurbishment.
Star Wars Launch Bay is finally open, but the Star Wars Launch Bay Theater that plays the 10 minute behind-the-scenes film remains closed.
The Rock n Roller Coaster will close from February 20 til sometime in Summer 2023. A reopen date is not yet available.
Refurbishment details aren't clear for this ride, but many speculate that Aerosmith will be replaced with another rock band.
Some fans have even suggested (or fantasized, really) that it will be made over with a Powerline theme from A Goofy Movie. But as of now, that is just speculation and it's likely to just include maintenance, clean-up, etc.
Roundup Rodeo BBQ restaurant opens in Toy Story Land on March 23.
The menu will feature BBQ staples, like cheddar biscuits, watermelon, ribs, brisket, BBQ chicken, fried pickles, mac n cheese, potato salad, slaw, corn on the cob, and more.
The Voyage of the Little Mermaid is no longer listed on the Disney World website, so presumably it won't be returning.
This show closed in 2020 and no announcement has been made for a return or replacement. The venue has not been demolished, so perhaps there's a chance it'll be back in some form, someday, or be replaced with something new.
Lastly, there are several shops and merchandise carts that are closed:
Disney Studio Store
In Character
Indiana Jones Adventure Outpost
It's a Wonderful Shop
Stage 1 Company Store
Magic Kingdom
There's lots going on at the Magic Kingdom this year!
Recently reopened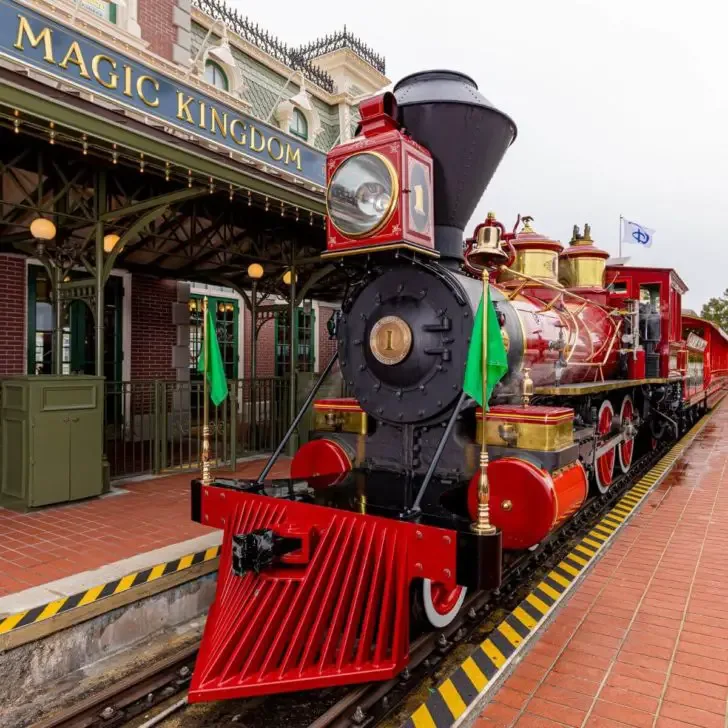 The Walt Disney World Railroad has finally returned after being closed for several years while TRON Lightcycle/Run was under construction.
This train ride goes through a tunnel near TRON, so hop on to get a sneak peek until this new roller coaster opens! It also goes by Splash Mountain, but references to this ride have already been removed and covered up.
Pete's Silly Sideshow Characters and Ariel's Grotto have also finally reopened, both having been closed since 2020.
I'm glad that the Magic Kingdom Ariel meet-and-greet is back just in time to build up hype for the live action version of The Little Mermaid that comes out in May 2023.
Speaking of, there's a casting call out for a Black actress to play Ariel at Disney World. This means we WILL be getting a live-action version of our beloved mermaid in the parks. No word yet on where she will appear or for how long, but she's coming!
Coming soon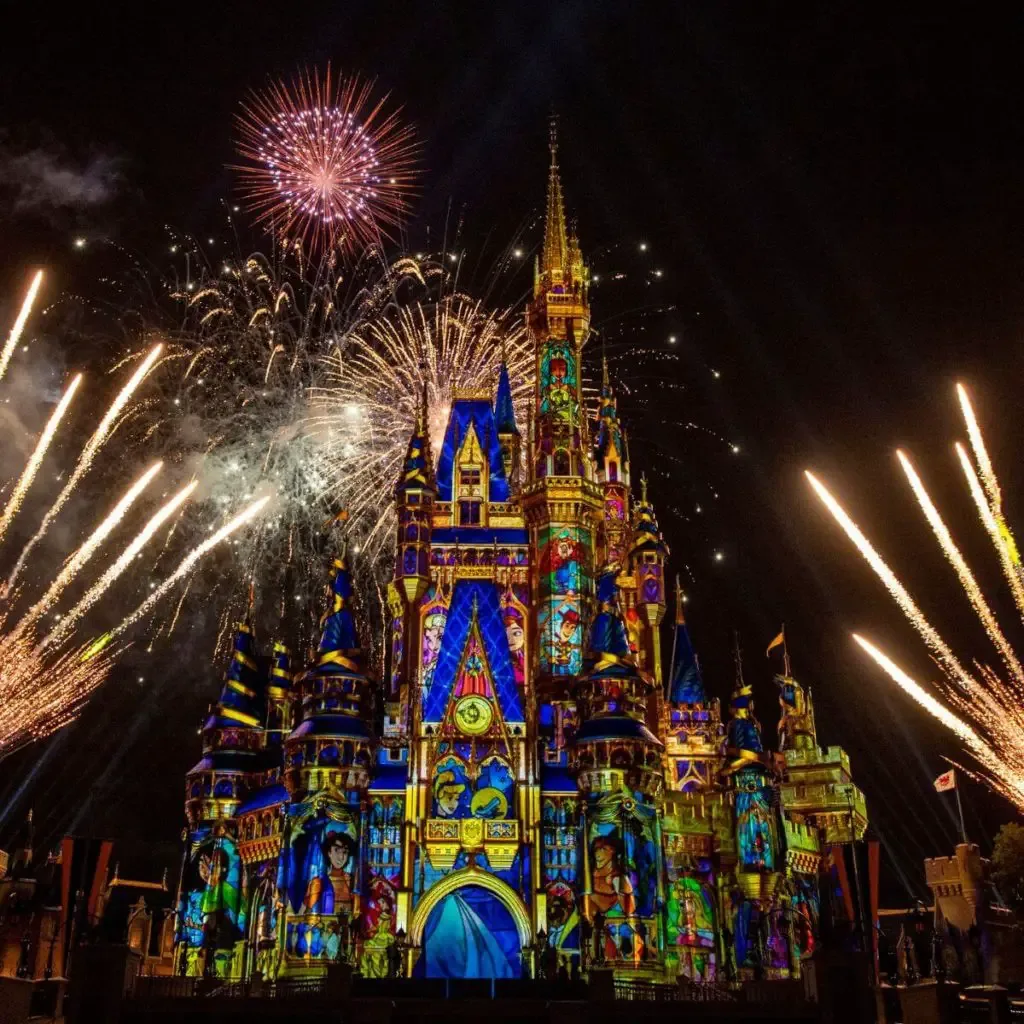 The previous nighttime show, Happily Ever After, will return in place of Disney Enchantment on April 3.
The TRON Lightcycle/Run roller coaster opens April 4, 2023.
It's about time!
This ride was originally supposed to open in time for Disney World's 50th anniversary celebration, but now it's opening just a few days from when it ends. Yeesh.
Over at Haunted Mansion, the infamous Hatbox Ghost, who already haunts the Disneyland ride, will make their debut at some point in 2023.
What's closed
Enchanted Tales with Belle will reopen on February 19, 2023. Until then, this location is used as a Princess Belle meet-and-greet.
The nighttime show Disney Enchantment will end its run on April 2.
At Magic Kingdom, Splash Mountain is now permanently closed as it undergoes a complete makeover. It is expected to reopen in late 2024 as Tiana's Bayou Adventure.
In addition to these attraction and ride closures and openings, the following shops are closed:
Agrabah Bazaar
Casey Jr Railroad Mercantile
Main Street Chamber of Commerce package pickup
Newsstand
Lastly, Stitch's Great Escape closed back in 2018 and the space remains unused, which seems like an awful waste.
Rumors have floated around that it'll be replaced with a Wreck-it-Ralph or Big Hero 6 attraction.
But I'd love to see it replaced with a different Stitch attraction. He's too cute to not be featured somewhere and Tomorrowland seems like a good fit.
Here's to hoping we'll finally get some info at the D23 Expo in 2024!
Disney's Blizzard Beach & Typhoon Lagoon Water Parks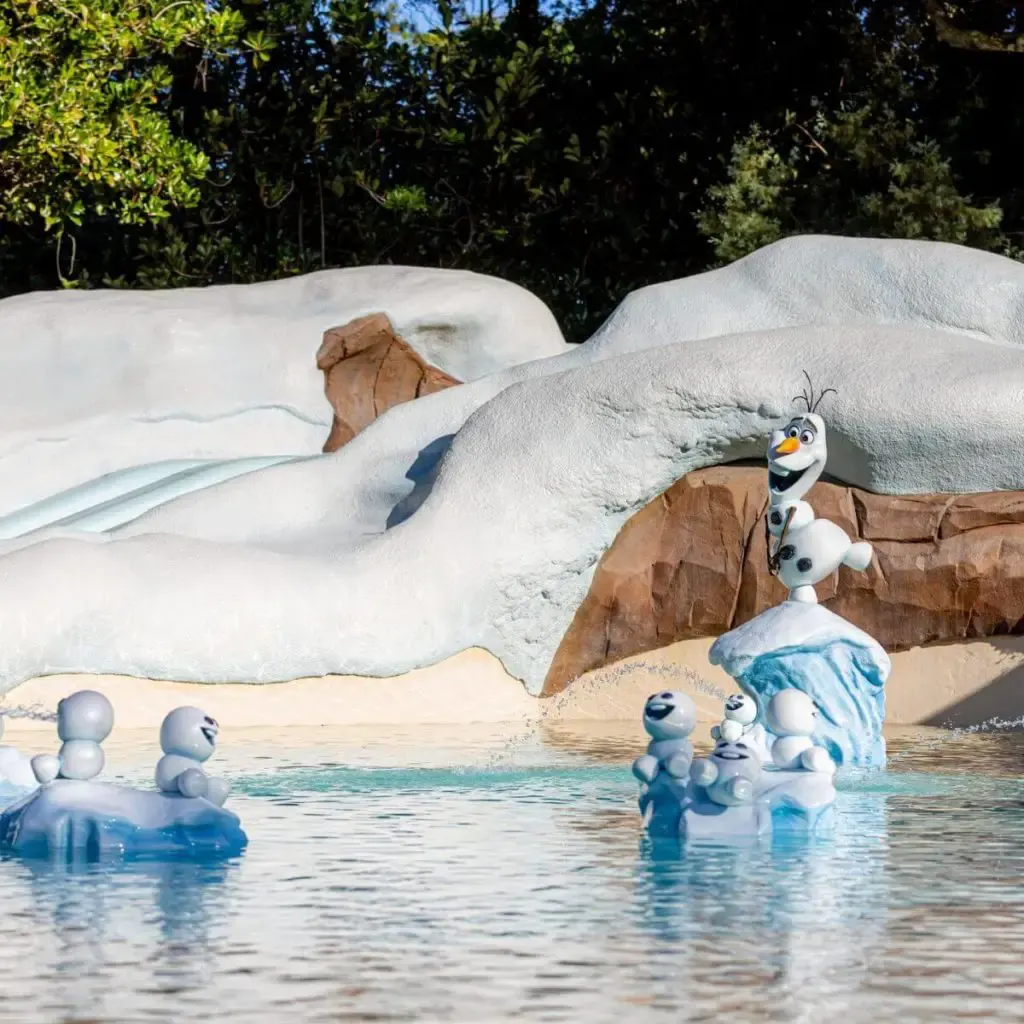 Disney's Typhoon Lagoon water park is currently closed, but scheduled to reopen on March 19, 2023.
Disney's Blizzard Beach will close on March 19 for another refurbishment, after having just reopened in November 2022 after a lengthy refurb. No word yet on how long Blizzard Beach will be closed.
With all of that said, Disney will close their water parks in the winter due to low temperatures.
So if you have your heart set on going to at least one of them, I recommend going outside of the Winter season.
Disney Springs
On January 28, Disney Springs launched Disney Springs Kids Club at Waterview Park. Kids Club showtimes are Saturdays at 10:30 AM, 11:15 AM, and 12 noon.
This new offering includes a dance party, drum circle with the Afropop band Wassalou, and party games such as limbo and hula hooping with DJ Katie "KD Queen" Beck.
At Disney Springs, UNOde50, which sells handcrafted jewelry from Spain, will be closed for refurbishment from January 23 through March 17, 2023.
Summer House on the Lake, a new restaurant from Lettuce Entertain You Restaurants, will open in Summer 2023. It will feature a California-inspired menu, including wine, cocktails, and a bakery.
This will be the third Summer House location, with the others in Chicago and Bethesda Park, MD.
In addition, Bibbidi Bobbidi Boutique is closed until further notice.
Lastly, the short-lived NBA Experience and Store closed in 2020, although it was not announced as permanent until 2021.
In Summer 2022, Star Wars: Tales from the Galaxy's Edge virtual reality experience was hosted in this spot. However, it closed in July 2022 as it always meant to be temporary.
A permanent replacement has not been announced, but here's to hoping we'll get another non-park hangout spot soon.
Disney's BoardWalk
At Disney's BoardWalk, the ESPN Club closed in 2020. In its place will be The Cake Bake Shop by Gwendolyn Rogers.
This new table-service restaurant and bakery will open in 2023, but a solid date is not yet known.
Lastly, the Funnel Cake Cart remains closed.
Walt Disney World Resorts
There's lots going on at the Walt Disney World resorts these days.
I've broken this section down by resort so you can quickly skip to your preferred resort level to get the scoop before booking.
All-Star Value Resorts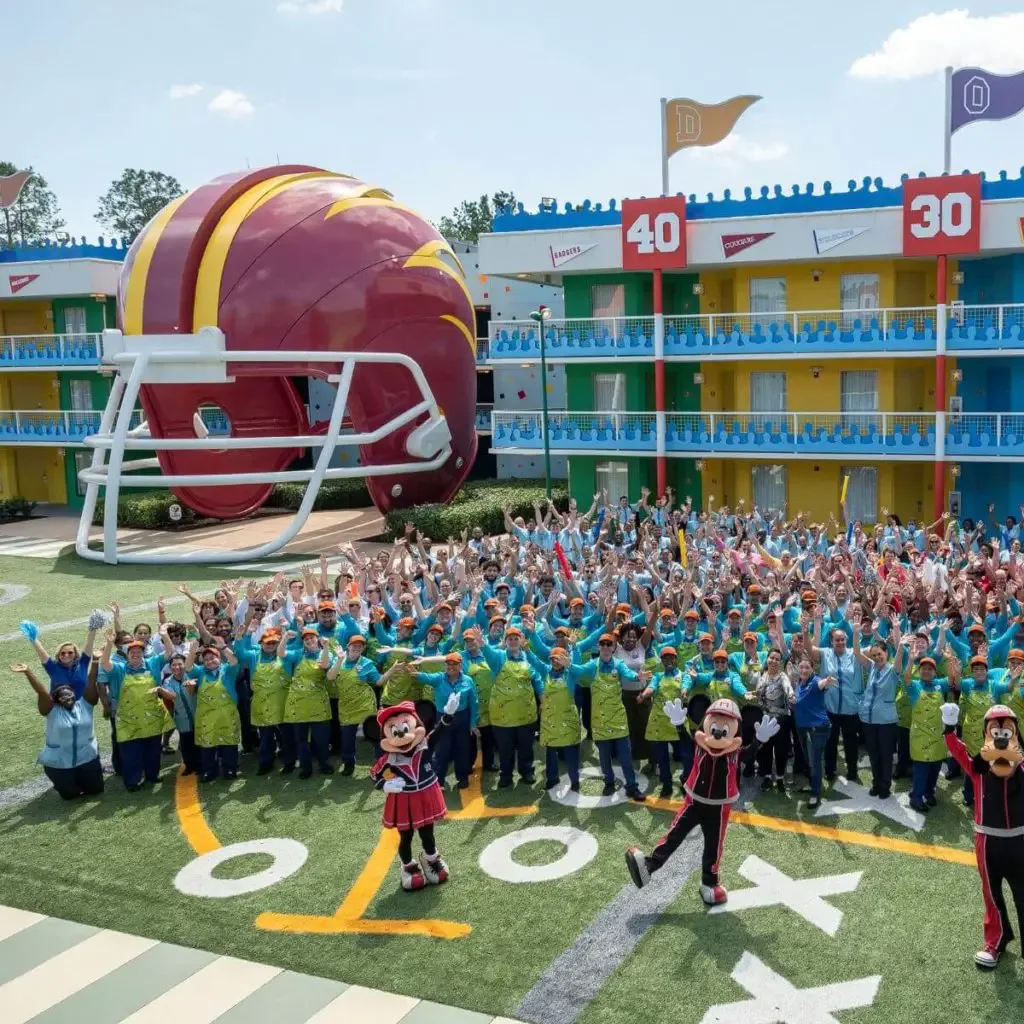 Disney has not announced any major construction at the All-Star value resorts in 2023, at least not yet. However, they have announced some for 2024.
At the All-Star Movies Resort, the Fantasia Pool will close between January and April 2024. During that time, guests can still use the Duck Pond Pool.
Animal Kingdom Lodge & Villas
From February 1 through September 2023, Kidani Village at the Animal Kingdom Villas will be undergoing refurbishment.
Disney's BoardWalk Inn & Villas
Disney's BoardWalk Inn & Villas is currently undergoing major refurbishments, including a new lobby and guest rooms.
Thus far, guest chatter on the makeover isn't all too great, as its very generic and modern compared to the old decor.
Honestly, I'm not too picky on that – I just want them to get rid of the atrocious clown theming in the pool area!
Disney's Caribbean Beach Resort
From January 2024 through April 2024, the Fuentes del Morro pool at Disney's Caribbean Beach Resort will be closed for maintenance.
Guests can use the resort's remaining 5 leisure pools during this time.
Disney's Contemporary Resort & Bay Lake Tower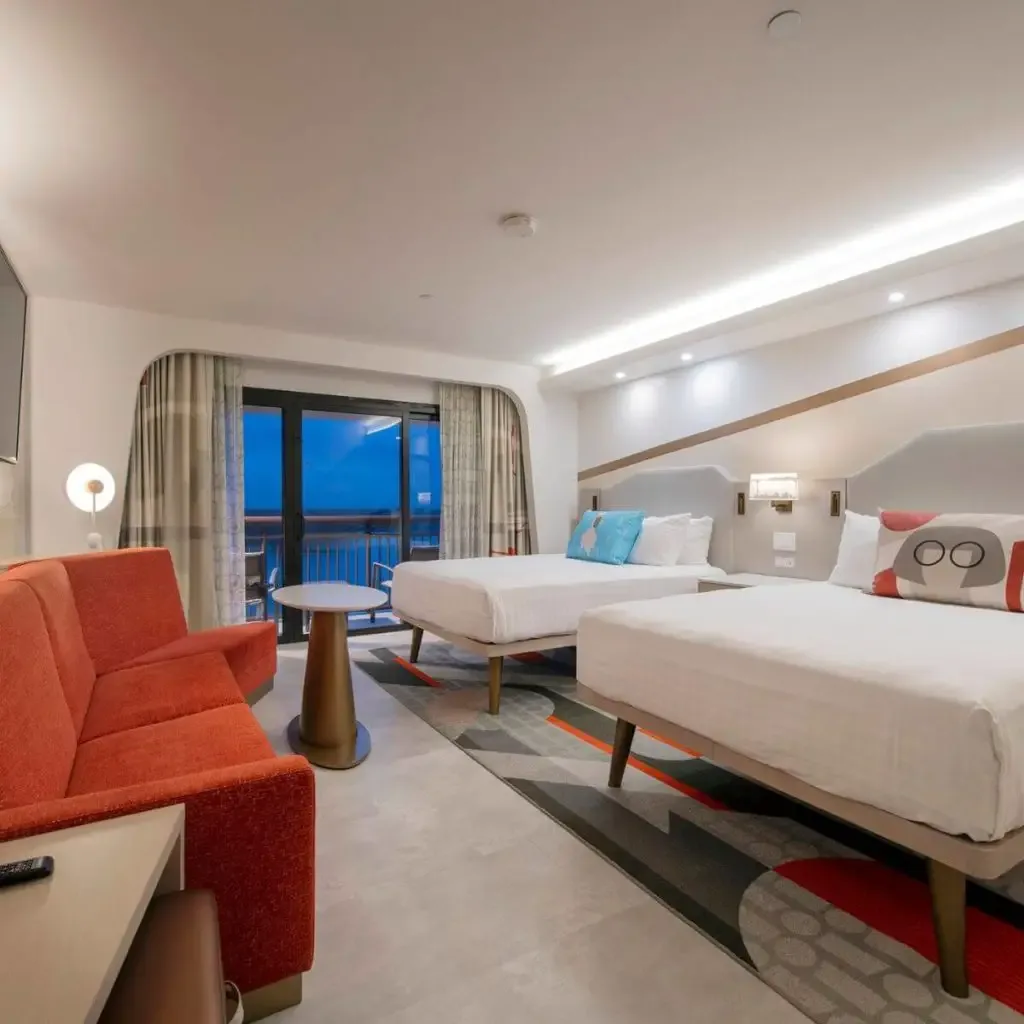 At the Contemporary Resort, the feature pool and whirlpool spa is closed through early April 2023 for refurbishment.
During that time, guests can use the water play area and Bay Lake Pool at Bay Lake Tower.
At Bay Lake Tower, guest rooms are getting a makeover. You can still book a stay during construction. An end date is not yet publicly available.
Fort Wilderness Resort & Campground
The Meadow Swimmin' Pool and Meadow Snack Bar at Fort Wilderness will be closed from January 17 through early April.
During this time, guests will be able to use the Wilderness Swimmin' Pool instead.
Disney's Grand Floridian Resort & Spa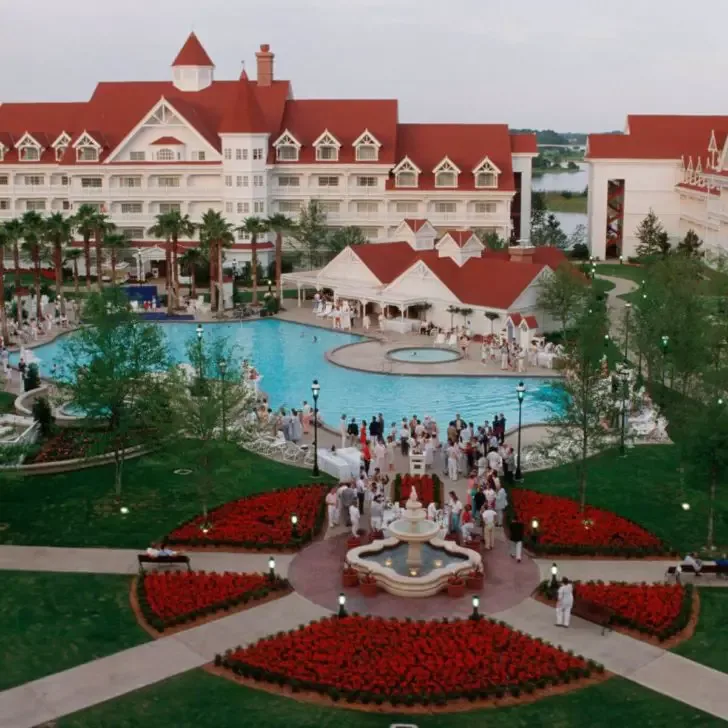 Disney's Grand Floridian Resort & Spa started a major refurbishment on March 1, including a refreshed lobby and room makeovers.
In addition, the following are closed:
Bibbidi Bobbidi Boutique
Garden View Tea Room, including the Perfectly Princess Tea Party character experience
1900 Park Fare, including the Supercalifragilistic Character Breakfast and Happily Ever After Character Dinner
No word on when construction will be completed, but the Grand Floridian celebrates its 35th anniversary on July 1, 2023.
Perhaps it will be done by then, or at least the lobby and more refreshed rooms will be available by then.
And for the love of Mickey, can we finally get the character meals and BBB back by then??
Disney's Polynesian Village Resort & Villas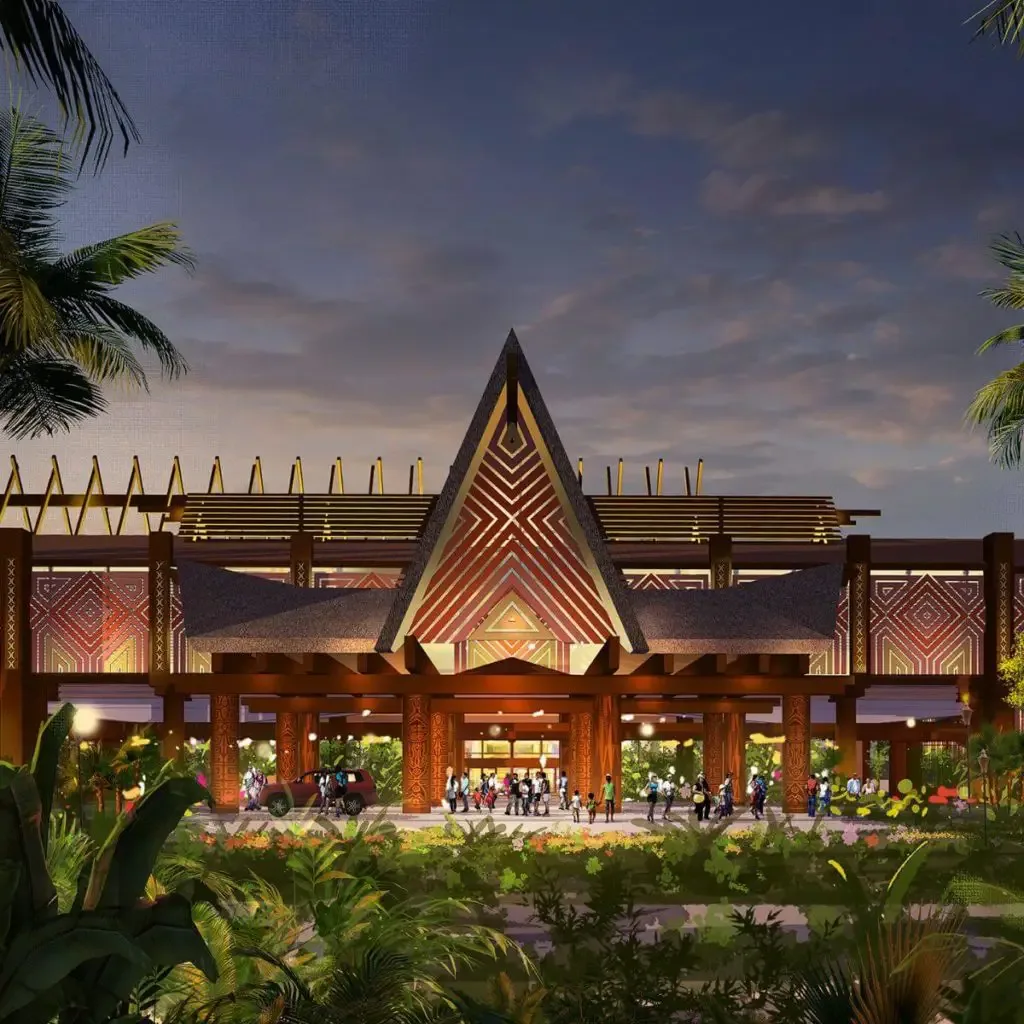 At the Polynesian Village Resort & Villas, the slide at the Lave Pool will be closed for maintenance from January 13 through some time in early February.
Disney is also expanding this resort by adding more villas where the Spirit of Aloha dinner show used to be held.
Port Orleans Resorts – French Quarter & Riverside
As of press time, there are no planned refurbishments or constructions announced for 2023. However, there are some announced for 2024 so far.
The Doubloon Lagoon Pool at Disney's Port Orleans – French Quarter will be closed from January 2024 through April 2024.
During that time, guests can use the Ol' Man Pool at Disney's Port Orleans – Riverside instead.
Saratoga Springs Resort
From early January through late March 2023, the High Rock Spring Pool and Rocks Pool Bar at Saratoga Springs Resort will be closed for refurbishment.
The leisure pool at the Tree House Villas at Saratoga Springs will also be under refurbishment at that time.
Guests can use the Grandstand Pool, Paddock Pool, and Congress Park Pool at the resort during that time.
Wilderness Lodge & Villas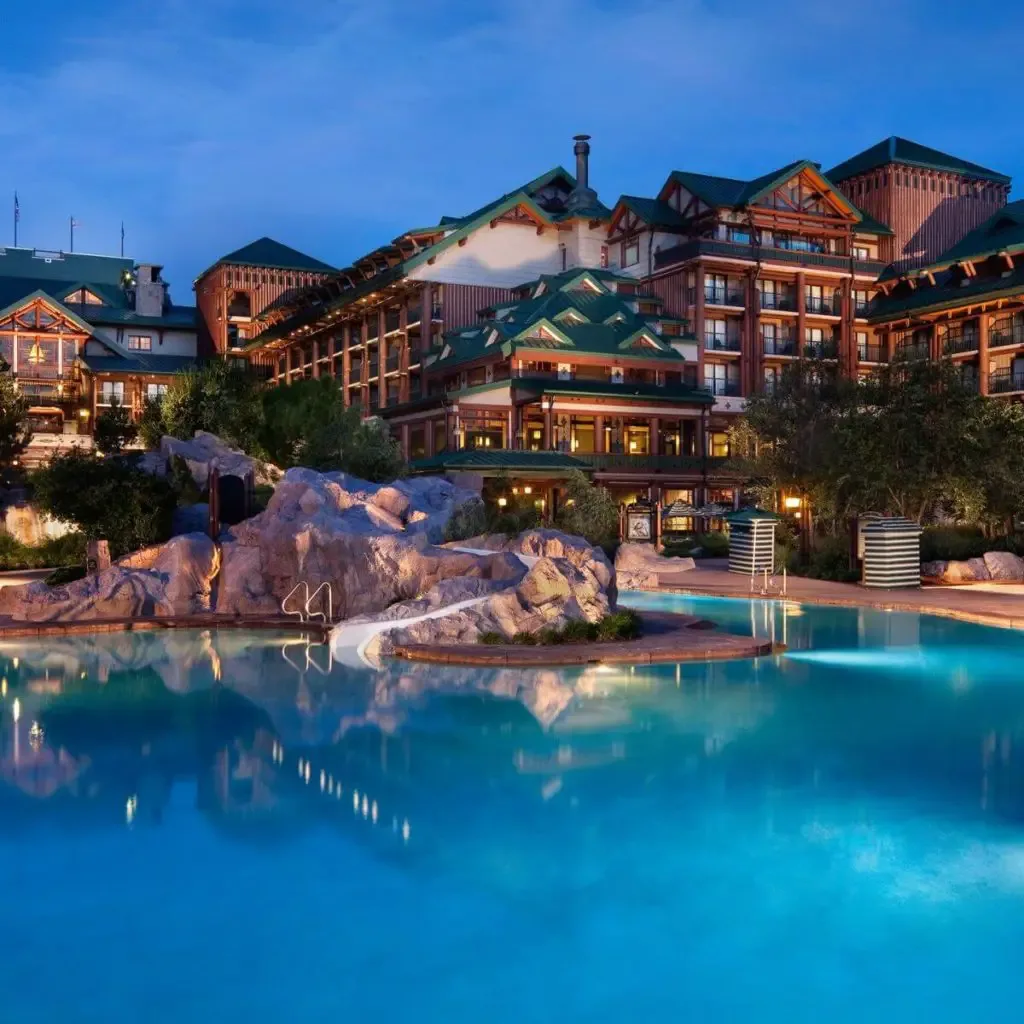 The rooms at Boulder Ridge Villas are getting a makeover, which was announced back in 2019.
A finish date for this refurbishment is not yet known, but some guests have reported on social media that they are already getting refreshed rooms when they check-in!
Disney's Yacht Club & Beach Club Resorts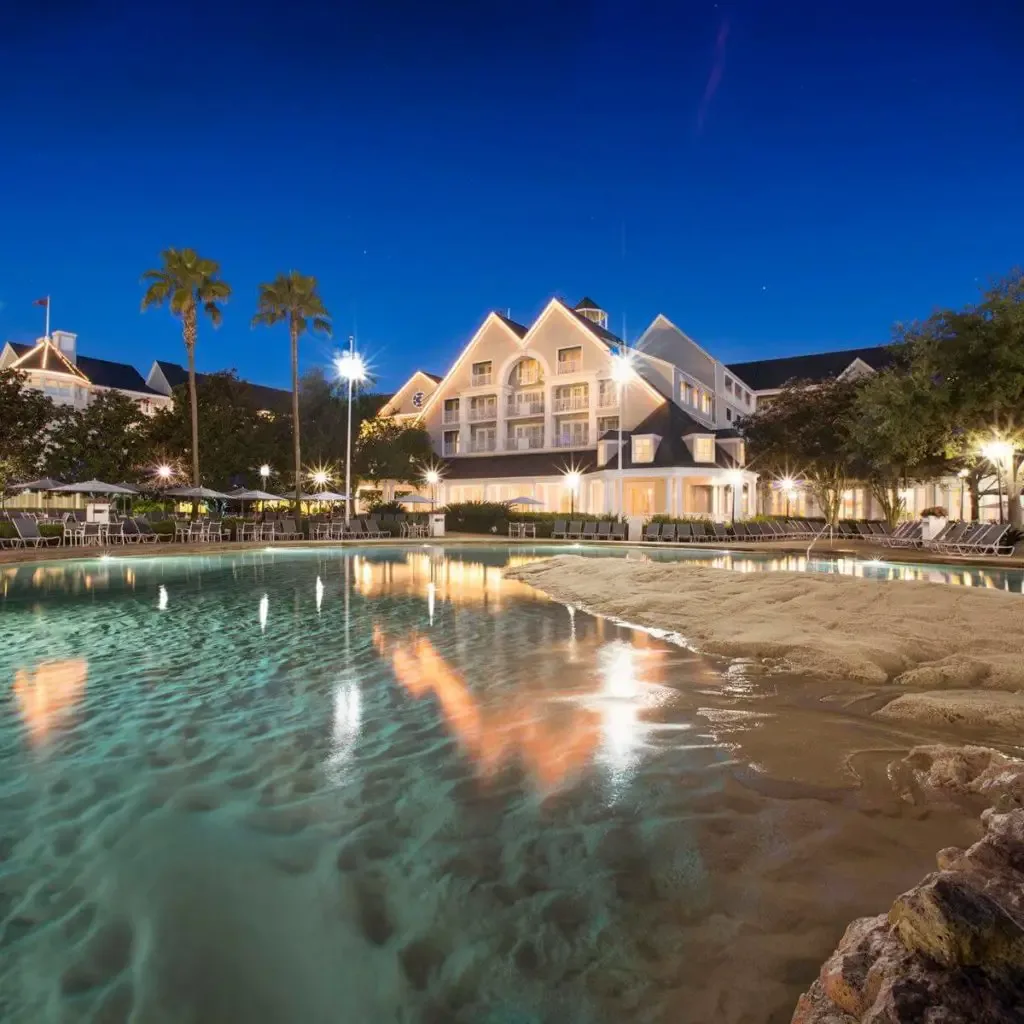 From January 7 through early April 2023, the Beach Club Villas will be under refurbishment, so there may be construction noise during the day.
Other locations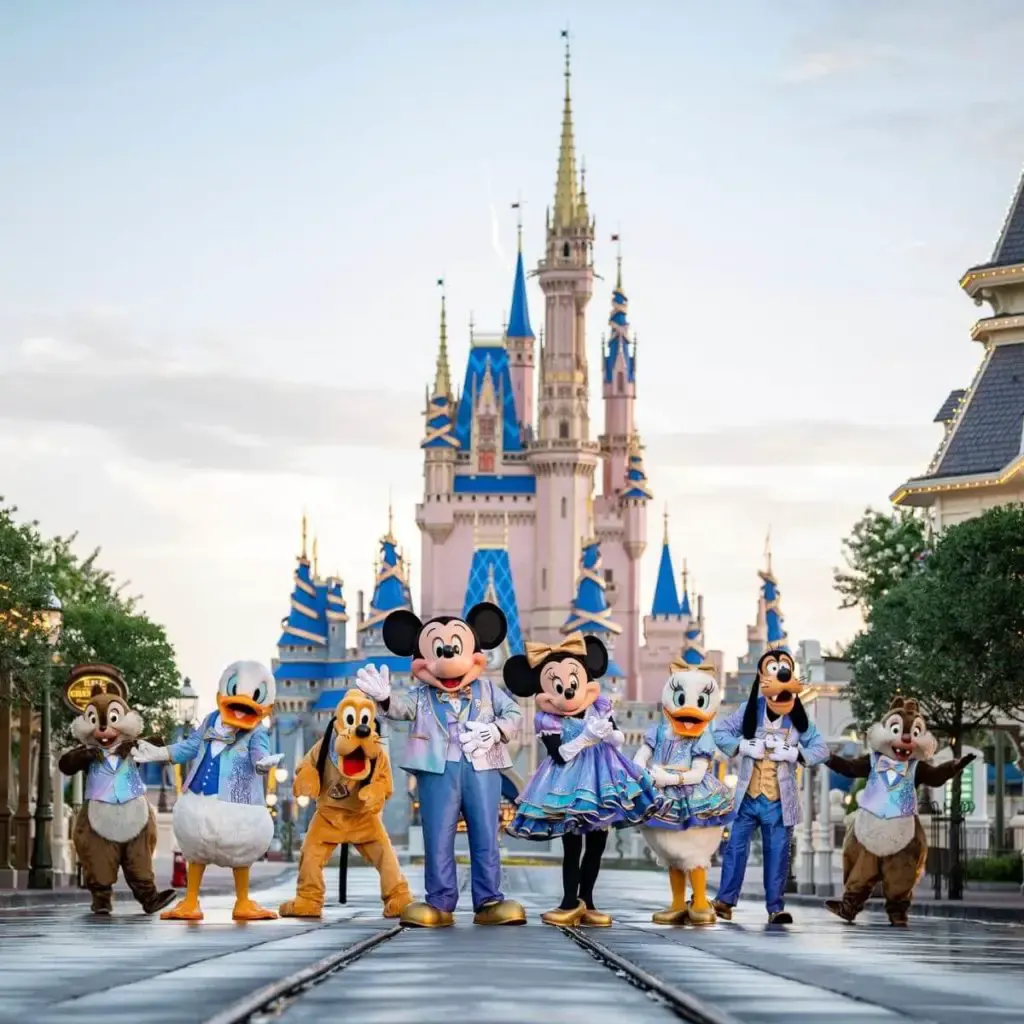 Overall Disney World's 50th anniversary celebration, which kicked off on October 1, 2021 comes to an end on March 31, 2023.
Lastly, the ESPN Wide World of Sports Grill at the ESPN Wide World of Sports area remains closed.
Are you ready to book your next trip?
I hope this post helped you with planning your Walt Disney World vacation.
Be sure to check back before you visit, as this post is updated frequently, as new opening, closure, and refurbishment dates for the theme parks and resorts are announced.
For more trip planning tips, check out these posts:
---
About the author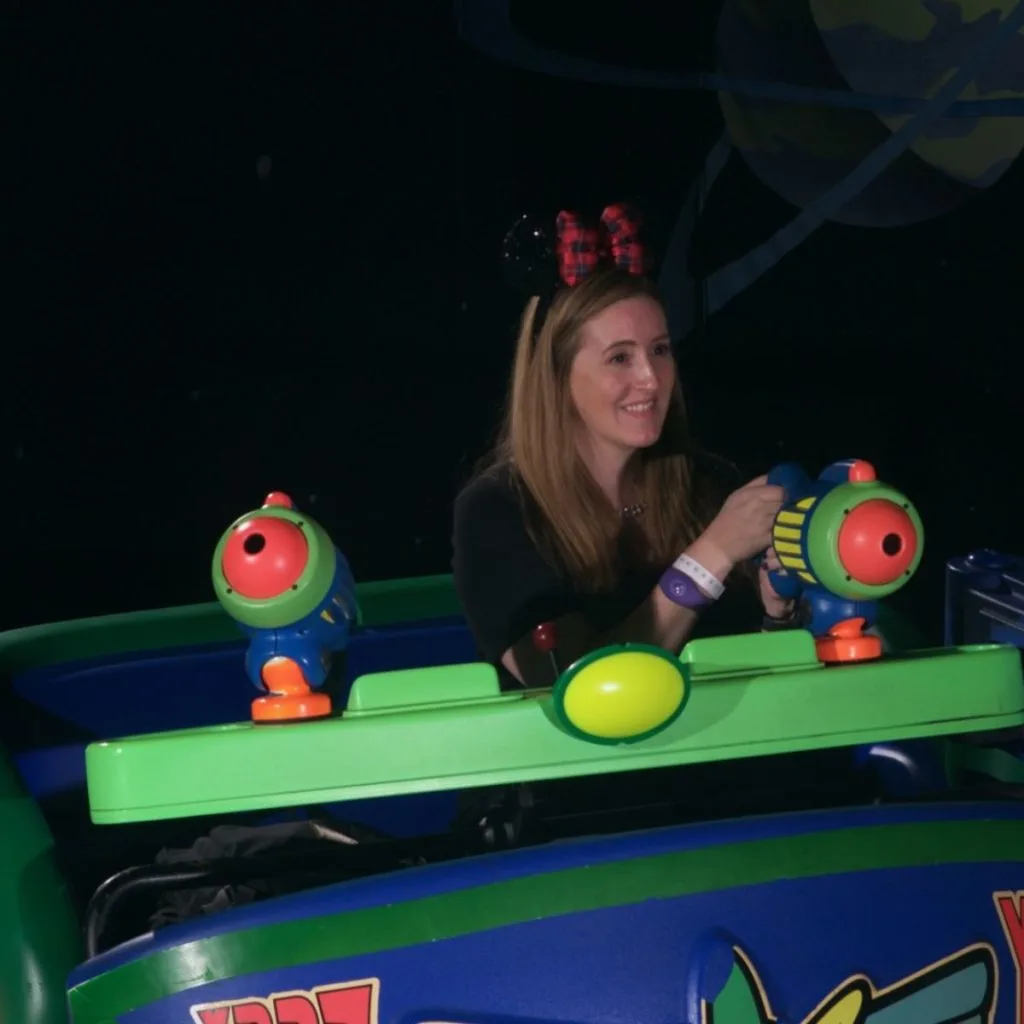 Meg Frost is the creator of The Park Pixie, where she covers Disney World, Disney+, and Disney fandom.
She holds an M.A. in Journalism from Northeastern University and B.S. in Communication & American Studies from University of Miami.
---
This post was originally published January 28, 2023. It was last updated May 15, 2023.