I'm going to be honest: Disney World in June is not my favorite time to visit due to increased temps, lots of rain, and Summer crowds.
But, I know for many of you, it might be the only time of the year you can visit, so let's make the most of it!
In this post, I'll share tips for planning your trip to Disney World in June, including what to pack, what the crowds are like, special events, what's new, what's not available, and general weather info.
Weather in Orlando in June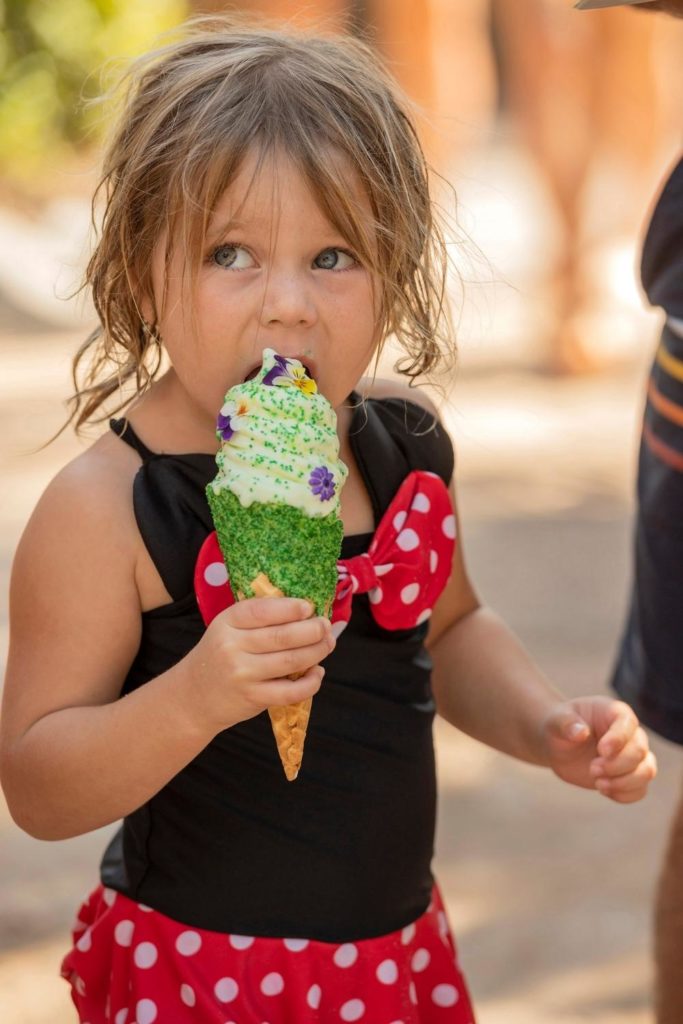 The average temperatures in June are hot and humid, with an average high of 91° F and low of 72°. 
Unfortunately, June is also typically the rainiest month, with an average precipitation rate of 7.58 inches of rain.
Temperature and precipitation data courtesy of Visit Orlando.
What to wear to Disney World in June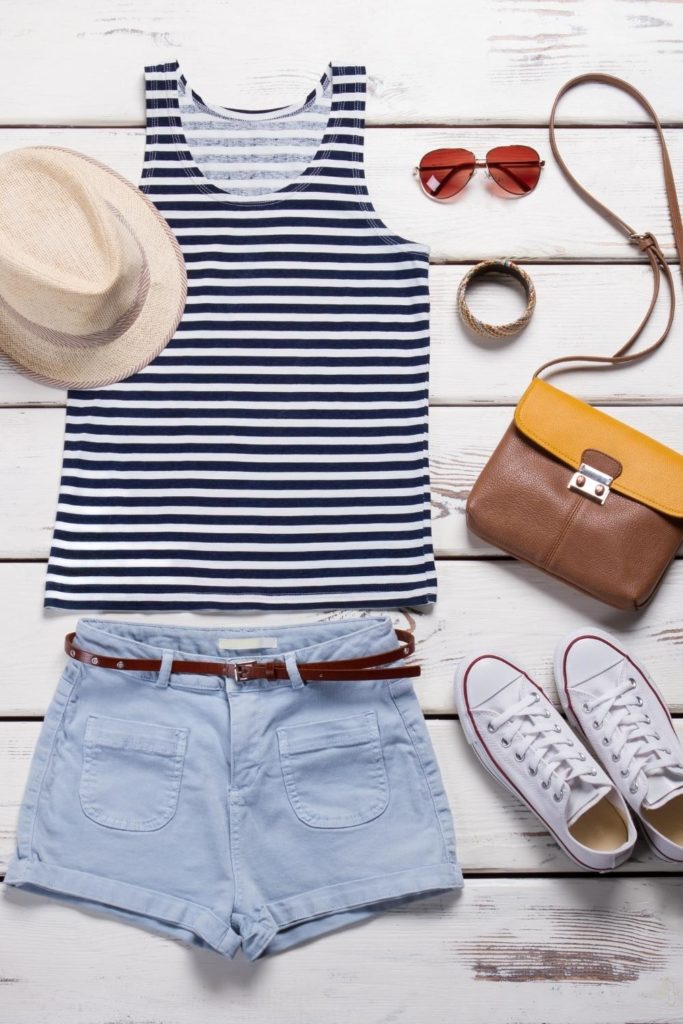 Don't mess around with the heat and humidity. Cool, breezy layers will be your best bet on what to wear to Disney World in June. 
Avoid tight layers and dark colors, both of which can contribute to discomfort and overheating. Tight layers, especially skinny jeans and leggings, can contribute to developing the dreaded Disney rash (aka Golfer's rash).
Throw in a swimsuit or 2 so you can cool off after a day at the parks in the resort pool or hit up one of Disney water parks.
While it is unlikely that you'll need a jacket or sweatshirt, keep an eye on the weather. You might still want a pair of pants for at night or a rain jacket if there is lots of rain forecasted.
Per usual, pack the shoes that work best for you, whether that be sandals or sneakers.
Be sure to pack more than 1 pair, maybe even more than 2, due to the high chance of precipitation. You'll want to rotate your shoes to ensure they have enough time to dry out if you hit rainy weather.
Make sure you have plenty of sunscreen, a pair of sunglasses, and a compact rain poncho or umbrella in your park bag.
Disney World in June is full of surprises and known for erratic changes from clear and sunny time and rain storms. Prepare accordingly!
For more tips on what to pack for Disney World, check out my Disney World packing list, which includes a FREE printable list to help you stay organized while you pack for your trip.
Special events at Disney World in June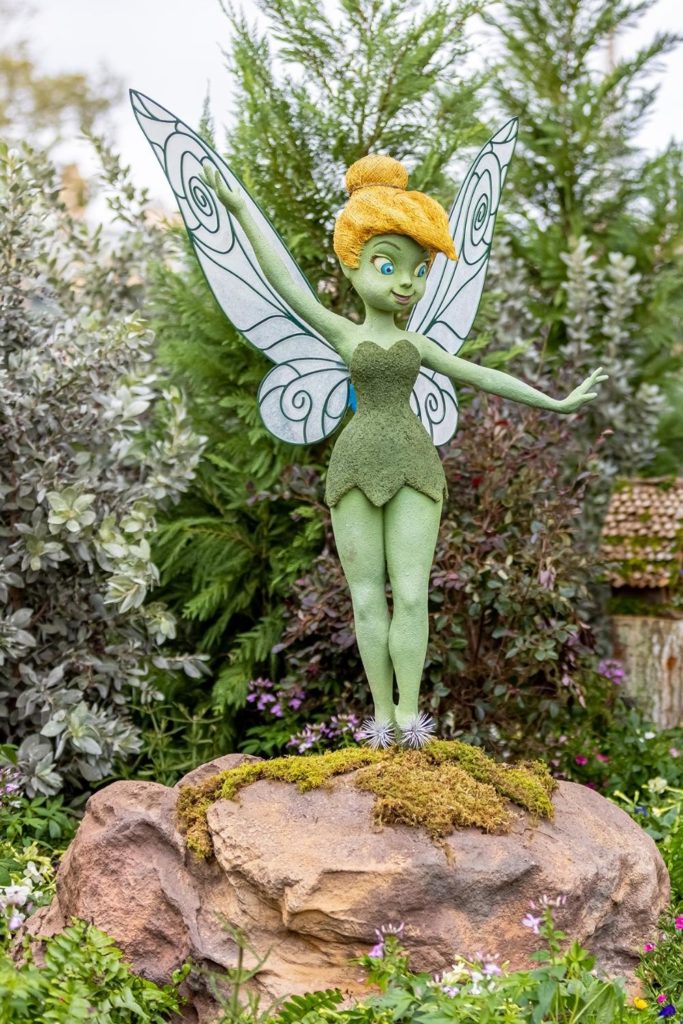 The Epcot Flower & Garden Festival continues into June. The weekends will be extra crowded.
In addition, Buzz Lightyear, the latest Disney•Pixar movie, opened June 17. Be on the lookout for photo ops and possibly sneak peek screenings at the parks!
Other than that, lots of families will be visiting with schools out for Summer break. This makes June, July, and the first half of August, some of the most crowded times at the parks!
What's closed
There are several rides and attractions that are not open in June. As reopening dates become available, I will update this post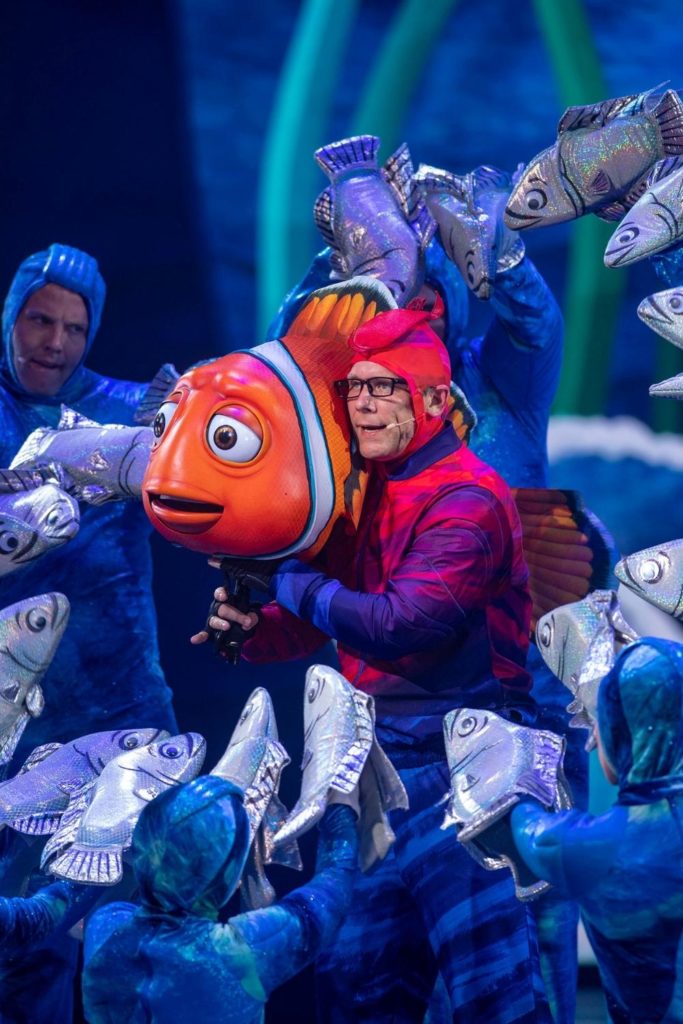 Animal Kingdom
Finding Nemo: The Big Blue…and Beyond! debuted June 13 and replaces the previous Finding Nemo show.
Hollywood Studios
There are a few attractions that are not open at Hollywood Studios in June:
Jedi Training Academy

Star Wars Launch Bay
Voyage of the Little Mermaid
As of publication date, an opening date for these attractions has not been announced.
Magic Kingdom
There are several attractions and experiences closed at Magic Kingdom in June.
The Magic Kingdom attractions and experiences closed this month are:
Enchanted Tales with Belle

Walt Disney World Railroad
Will you visit Disney World in June?
Are you planning to visit Disney World in June for some springtime fun? Let's chat in the comments below.
Next up, check out more Disney World vacation planning guides:
This post was originally published June 11, 2022. It was last updated November 15, 2022.