I'm going to be honest: June is not my favorite time to visit due to super hot weather, lots of rain, and Summer crowds.
But, I know for many of you, it might be the only time of the year you can visit, so let's make the most of it!
In this post, I'll share tips for visiting Walt Disney World in June, including what to pack, what the crowds are like, special events, what's new, what's not available, and general weather info.
All dates and information subject to change throughout the year. This post will be updated frequently, but for the most up to date information on what's closed and what's reopened, check out my post about Disney World closures and what's new.
Weather in Orlando in June
The average temperatures in June are hot and humid, with an average high of 91° F and an average low of 73°.
Unfortunately, June is also typically the rainiest month, with an average precipitation rate of 8.74 inches of rain.
And at Disney World, when it rains, it RAINS. A lot of the time, it'll be quick 20-30 minute downpours in the afternoon.
As June is considered part of hurricane season, you'll occasionally get a day here or there where it rains all day.
But as Disney World says, it's the most magical place on Earth, so you bet there's still lots of fun things to do at Disney World in the rain!
In other words, don't let this poor weather data sway you from booking a Walt Disney World vacation during this month.
Temperature and precipitation data courtesy of US Climate Data.
What to wear to Disney World in June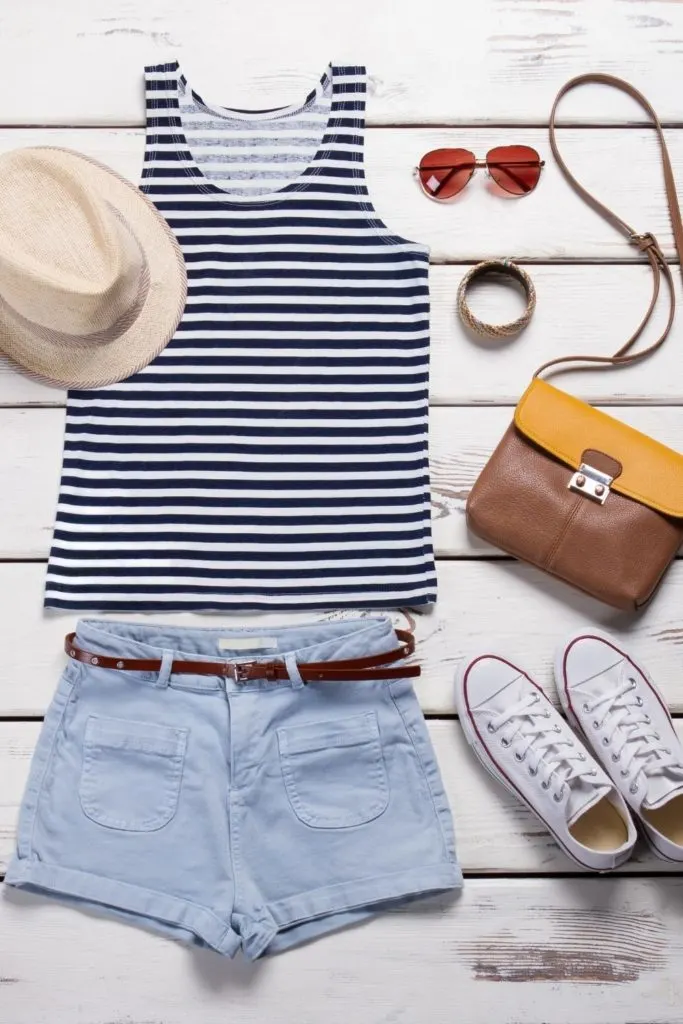 Don't mess around with the heat and humidity. Cool, breezy layers will be your best bet on what to wear to Disney World in June.
Avoid tight layers and dark colors, both of which can contribute to discomfort and overheating. Tight layers, especially skinny jeans and leggings, can contribute to developing the dreaded Disney rash (aka Golfer's rash).
Throw in a swimsuit or 2 so you can cool off after a day at the parks in the resort pool or hit up one of Disney water parks.
While it is unlikely that you'll need a jacket or sweatshirt, keep an eye on the weather. You might still want a pair of pants for at night or a rain jacket if there is lots of rain forecasted.
Per usual, pack the shoes that work best for you, whether that be sandals or sneakers.
Be sure to pack more than 1 pair, maybe even more than 2, due to the high chance of precipitation. You'll want to rotate your shoes to ensure they have enough time to dry out if you hit rainy weather.
Make sure you have plenty of sunscreen, a pair of sunglasses, and a compact rain poncho or umbrella in your park bag at all times.
Even if the weather doesn't call for rain, Florida is known for its quick approaching, short afternoon storms.
Disney World in June is full of surprises and known for erratic changes from clear and sunny time and rain storms. Prepare accordingly!
While you're at it, download a good weather app to get alerts of incoming inclement weather, too!
For more tips on what to pack for Disney World, check out my Disney World packing list, which includes a FREE printable list to help you stay organized while you pack for your trip.
Special events & holidays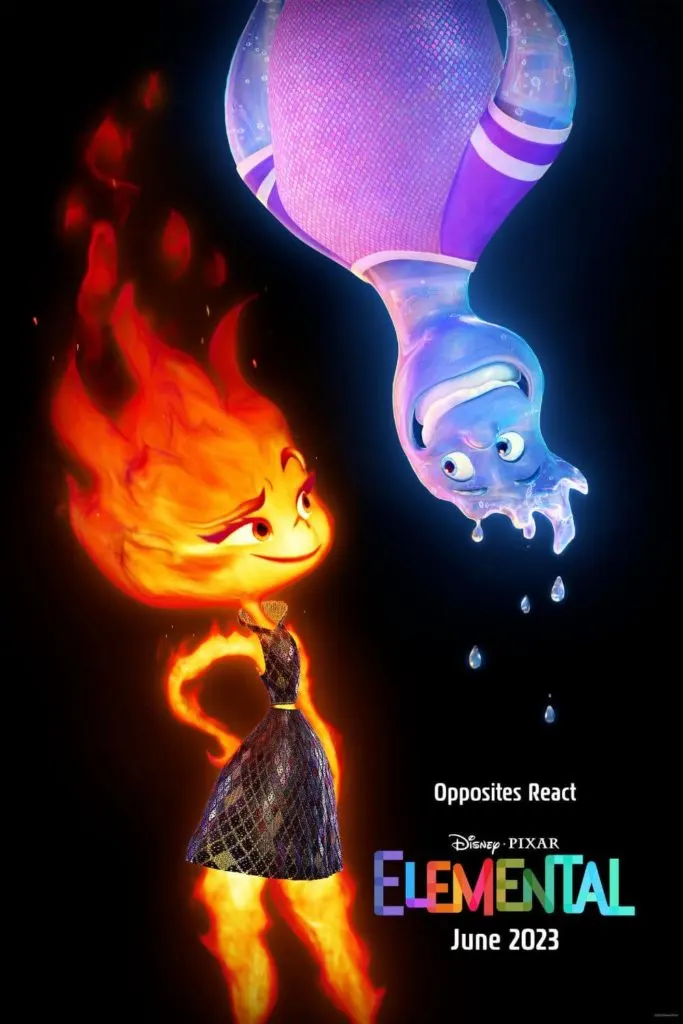 The Epcot International Flower and Garden Festival runs through the entire month, so if you couldn't make it in the Spring, now's your chance..
This festival includes the Garden Rocks concert series, gorgeous gardens and topiaries, and delicious limited-time food and drink. The weekends at Epcot will be extra crowded due to this event!
On June 16, Disney & Pixar's animated film Elemental debuts in theaters, just in time to celebrate Father's Day on June 18.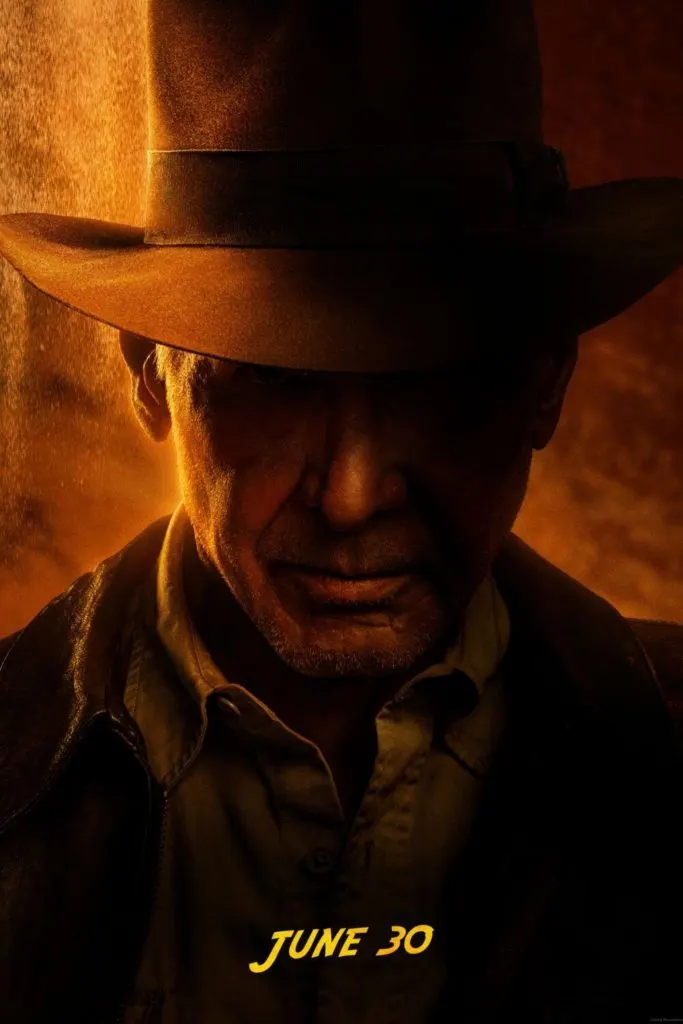 At the end of the month, the sequel every Indiana Jones fan has waited for, Indiana Jones and the Dial of Destiny, starring Harrison Ford as archaeologist Dr. Indiana Jones, opens on June 30.
Disney is sure to promote both films in some way at Walt Disney World Resort, such as limited-time treats, merchandise, and maybe even photo ops or movie previews!
Other than that, lots of families will be visiting with schools out for Summer vacation.
Early June has moderate crowds, with most schools still in session. But as you get later into the month, the crowds will start to pick up.
Overall, June, July, and the first half of August are some of the most crowded times at the parks!
Attraction and ride closures
There are several rides and attractions that are not open in June. As reopening dates become available, I will update this post.
Animal Kingdom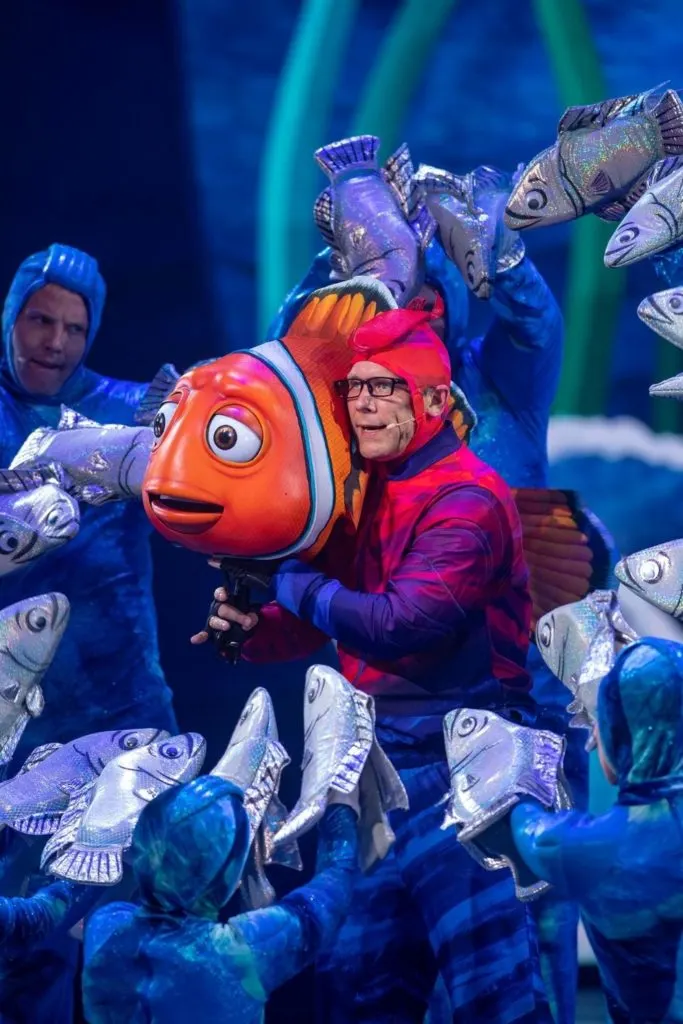 The Colors of Mo'Ara face painting station in Pandora is still closed with no re-open date.
Character flotillas, or boats that look like parade floats, have replaced many of the in-person character meet-and-greets.
It's not clear if this is permanent or if they will return. This includes Pocahontas, Russle, Dug, Timon, Rafiki, and others.
Check the My Disney Experience app for character appearance times. For more fun Disney apps, check out my post about the best apps everyone needs for a Disney trip.
Epcot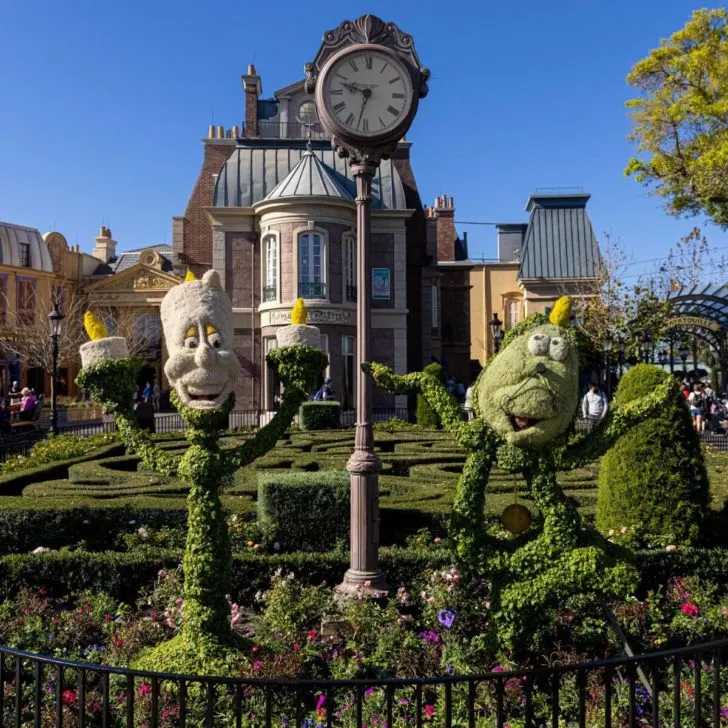 Tokyo Dining in the Japan pavilion is closed for refurbishment and expected to reopen in Summer 2023. As of January 2023, it is not know yet if it will be open in June.
Over in the Morocco pavilion, The Brass Bazaar, Casablanca Carpets, Marketplace in the Medina, and Restaurant Marrakesh remain closed.
El Ranchito del Norte in Mexico, Village Traders between China and Germany, the Trading Post between Canada and the United Kingdom pavilions, Der Teddybar in Germany, Sportsman's Shoppe in United Kingdom, and the Mitsukoshi Kiosk in Japan also remain closed.
Hollywood Studios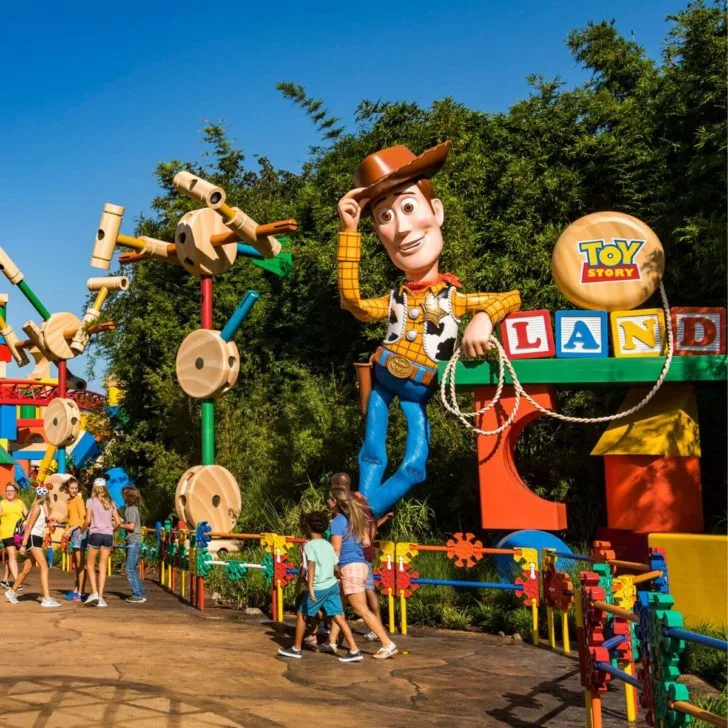 At Disney's Hollywood Studios, the following rides and attractions are expected to be closed in June:
Star Wars Launch Bay theater*
Voyage of the Little Mermaid
In addition, the following shops and food stands are closed:
Disney Studio Store
Indiana Jones Adventure Outpost
It's a Wonderful Shop
Stage 1 Company Store
*Although the theater is closed, most of the shops and meet-and-greets are still available.
Magic Kingdom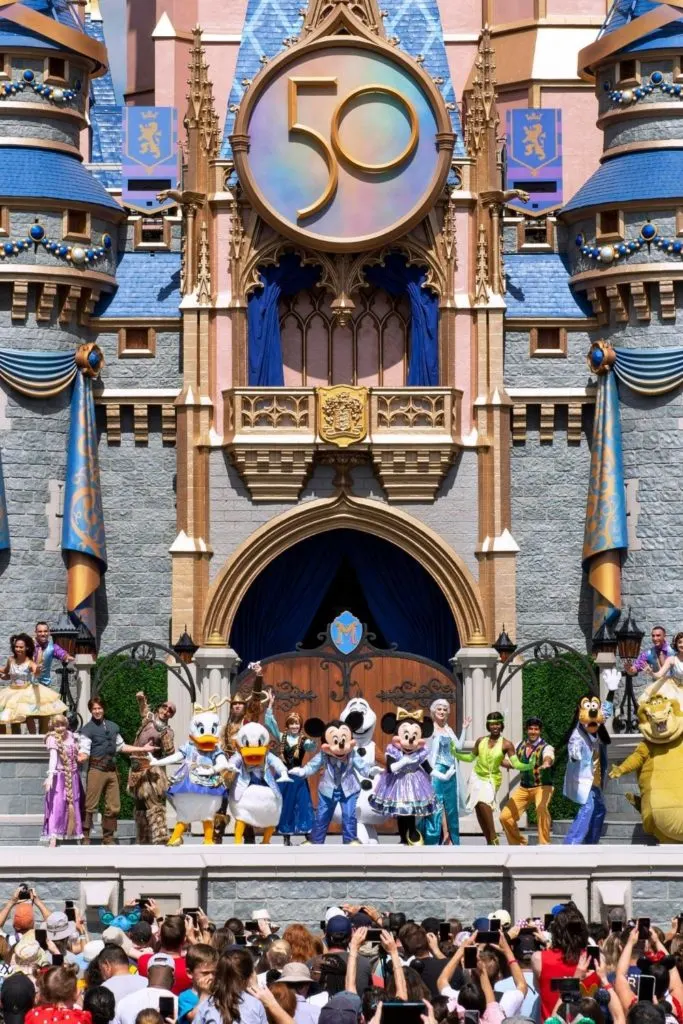 There are several meet-and-greets at Magic Kingdom that have been closed for some time now. Disney has been slowly reopening them in 2023.
As of last update, the meet-and-greets below do not have a publicly available reopen date and may still be closed in June:
Meet Gaston near his tavern
Alice at Mad Tea Party
Tinkerbell at Town Square Theater
The above characters are no longer listed on the WDW website or app, but I truly hope they'll return, so I'm still listing them here as attraction closures to keep an eye on.
Lastly, Splash Mountain is closed permanently. In its place, Tiana's Bayou Adventure will open in late 2024.
Other locations
Blizzard Beach might be closed after having announced a closure for refurbishment again. The closure starts March 19 and as of May 15, no reopen date has been announced.
Will you visit Disney World in June?
I hope you got all of the information and help you needed for your visit to Walt Disney World in June to kick off the Summer season.
Next up, check out more Disney World vacation planning guides:
For more monthly planning guides, check out the following posts:
If you have any additional questions for your June trip, let's chat in the comments below.
---
About the author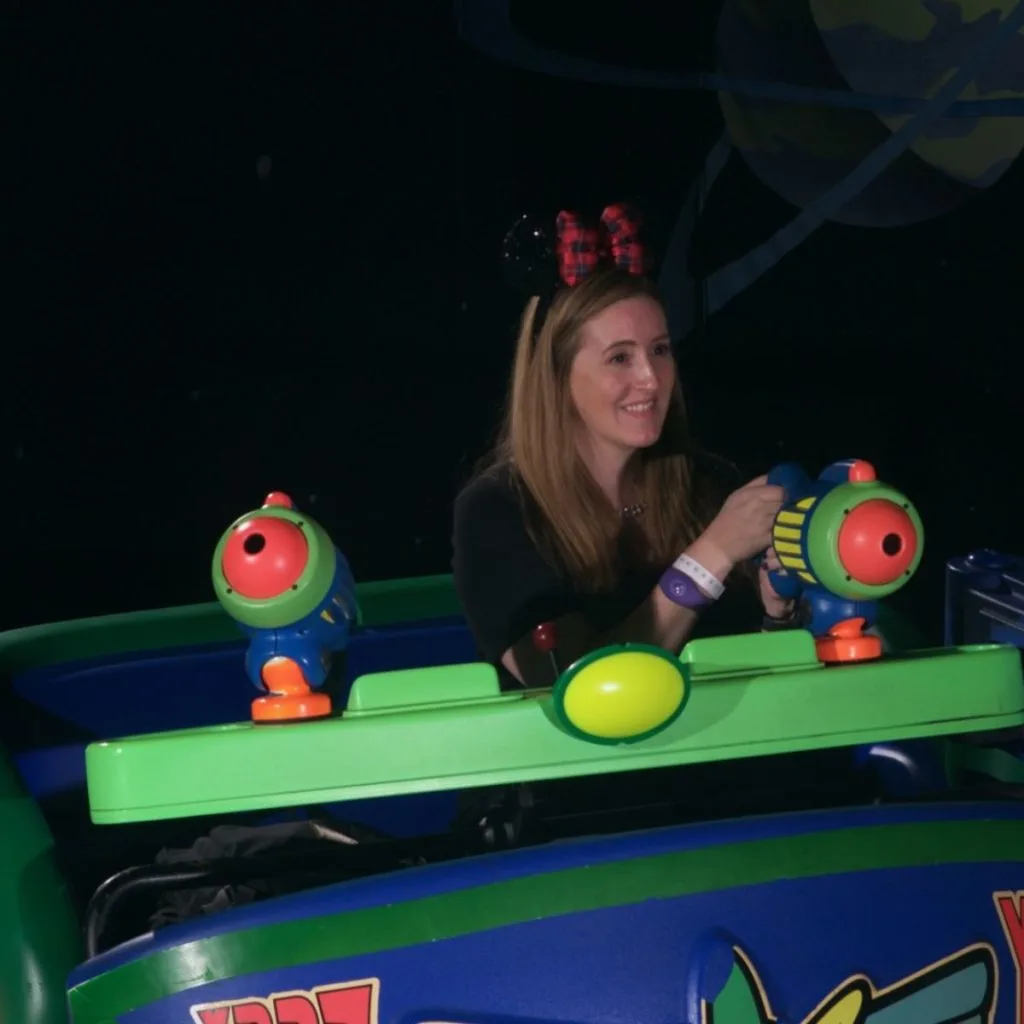 Meg Frost is the creator of The Park Pixie, where she covers Disney World, Disney+, and Disney fandom.
She holds an M.A. in Journalism from Northeastern University and B.S. in Communication & American Studies from University of Miami.
---
This post was originally published June 11, 2022. It was last updated May 15, 2023.