The holiday season is over and it's a new year filled with lots of opportunities to visit Walt Disney World Resort in Florida.
It's gonna be a great year, not just a good year, my fellow Disney friends!
2023 brought us some new attractions like TRON Lightcycle / Run roller, Moana: Journey of Water, a Figment meet-and-greet, and Luminous: The Symphony of US.
This year, Disney will bring us even more new attractions, like Tiana's Bayou Adventure and a new Country Bear Jamboree show.
If you're looking to book a trip to Disney World in January, be sure to go through this guide to ensure it's the best time for you to visit.
Or if you've already booked, take note of what's closed, plus any special events going on.
Keep reading for my guide to Disney World in January, including weather, what to wear, crowd predictions, new attractions, closures, events, and more.
All dates and information subject to change throughout the year. This post will be updated frequently, but for the most up to date information on what's closed and what's reopened, check out my post about Disney World closures and what's new.
Weather in Orlando in January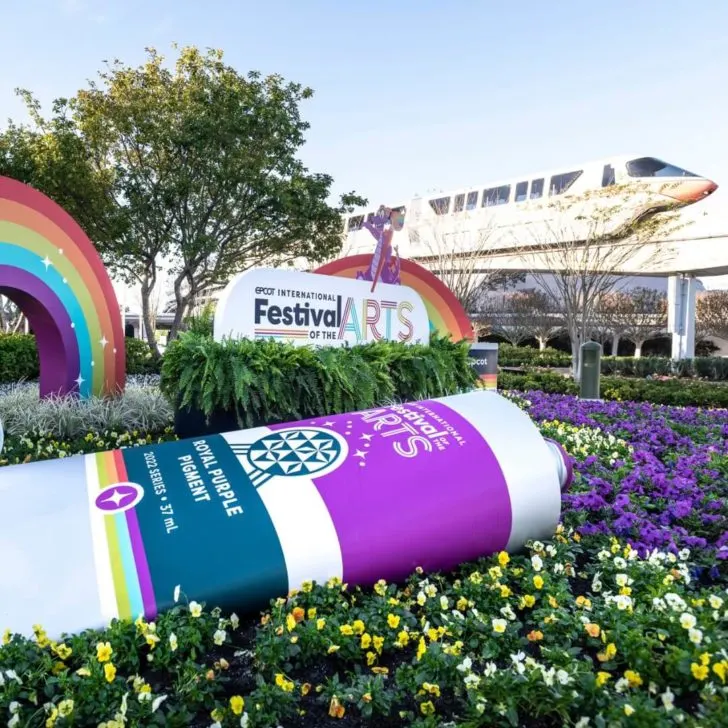 January is usually the chilliest month in the Orlando area, with an average high of 71° F and low of 49° F (source).
The January weather is also dry – by Florida standards, anyway – with an average of 2.35 inches of rain (source).
As a New Englander, this weather sounds absolutely sublime to me! No sweaty, sticky days and less chance of rain? I'll take it!
If you hate the sweltering humid weather, January will be a great time to visit for you, too.
What to wear to Disney World in January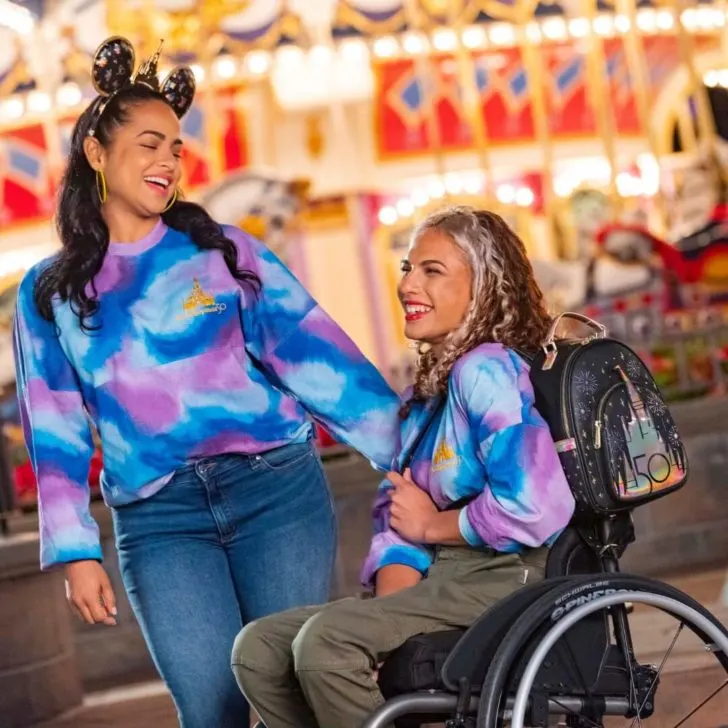 Given the cooler temperatures, it's important to pack layers when visiting Walt Disney World in January.
For many, low 70s or even high 60s is still shorts and t-shirt weather, while others will need a winter jacket.
You know your tolerance of temps the best, but given how erratic Florida weather can be, I do recommend packing warm and cold outfits!
For me, I usually stick to jeans and t-shirts this time of year, with a warm layer that I can easily throw on or take off.
And while I'm almost always in Birkenstock sandals at Disney, you'll likely find me wearing sneakers instead. I hate when my feet are cold!
In short: t-shirts, jeans, shorts, sweatshirts or a light jacket, sneakers, and hats are all great picks for what to wear to Disney World in January.
Notable Walt Disney World Events in January
Although the major holiday season is over, there are a number of special events in January 2024.
First up in January is New Year's day, as well as 1/2, which is the federal holiday for New Year's Day this year, both of which will no doubt result in some leftover crowds during the first week of January.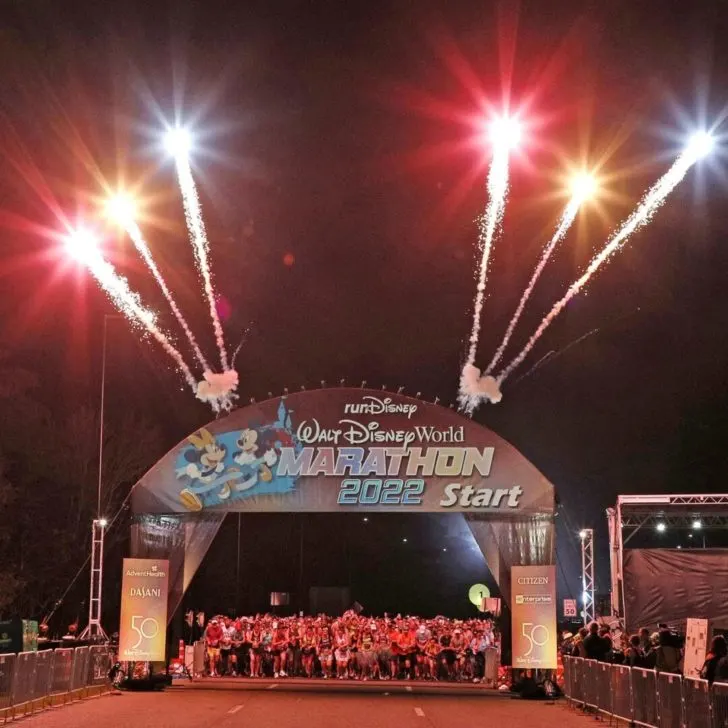 This rolls right into Walt Disney World Marathon weekend, which runs from January 3-7, 2024.
This runDisney race includes a 5K, 10K, half marathon, and full marathon race, plus a health and fitness expo, spread across 5 days.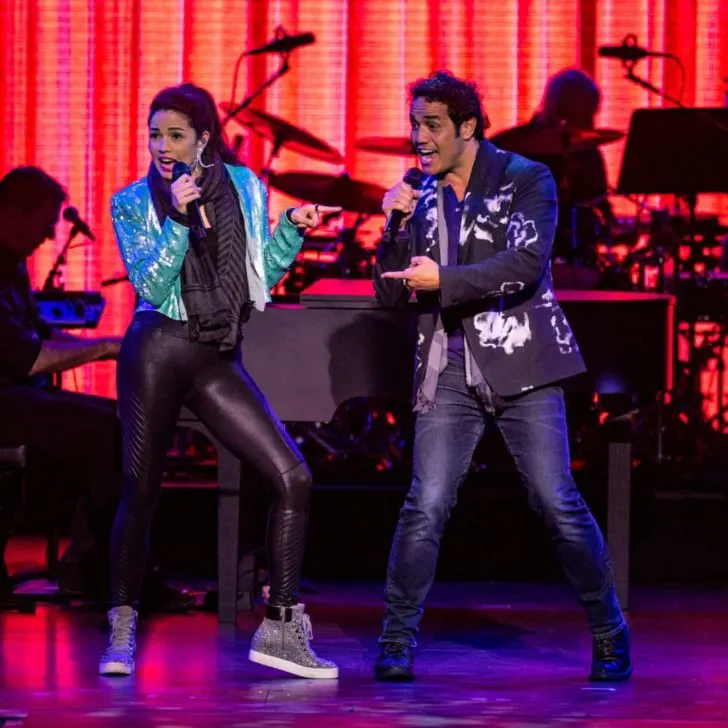 Not long after the marathon weekend, the Epcot International Festival of the Arts will start.
The exact start date hasn't been announced as of the last update. However, in past years, it has opened on the Friday before MLK Jr. Day, so my best guess is that it will start January 12, 2024.
Martin Luther King, Jr. Day is Monday, January 15, which is a federal holiday.
That means lots of schools and work places will have that day off – resulting in slightly heavier crowds that the rest of the month weekend.
For tips about planning your visit to the Epcot International Festival of the Arts, check out my comprehensive guide.
Lastly, Splash Mountain closed last year for its long-awaited makeover into Tiana's Bayou Adventure. It is expected to reopen in late 2024, but a date has yet to be announced.
I can't wait for this ride!!
How crowded is Disney World in January?
The crowds at Disney World ebb and flow throughout the month of January.
There are a few pockets where the crowds are nice and small. Combined with the lovely January weather, it makes for a blissful visit!
What's closed at Disney World in January?
The winter months are often packed with ride and attraction closures either for refurbishment or due to cooler temperatures that would make water rides and parks unsafe.
Check out the lists below to see what's closed at Walt Disney World Resort in January.
Disney's Animal Kingdom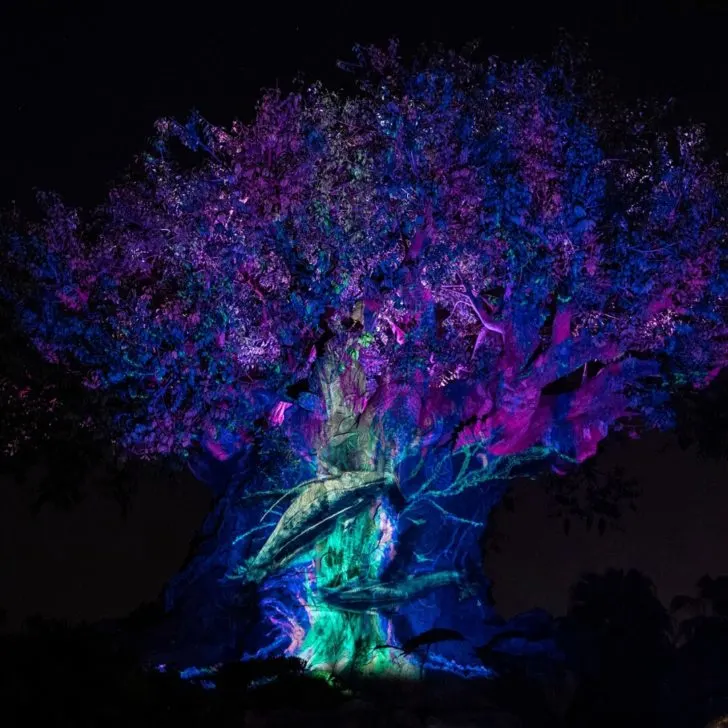 First up, at Disney's Animal Kingdom, the Colors of Mo'Ara face painting station in Pandora continues to be closed, but is expected to return someday.
Many of the character meet-and-greets, such as Pocahontas or Russell & Dug, that were available at Animal Kingdom have yet to return.
In their place are boats that float down the Discovery River several times a day. Times for specific characters can be found on the My Disney Experience app.
While this is a fun use of the Discovery River, I wish they would turn it into a show that utilizes the riverfront theater that used to host Rivers of Light and Kite Tails.
On the other hand, I'd love to see more meet-and-greets come back at this park!
Epcot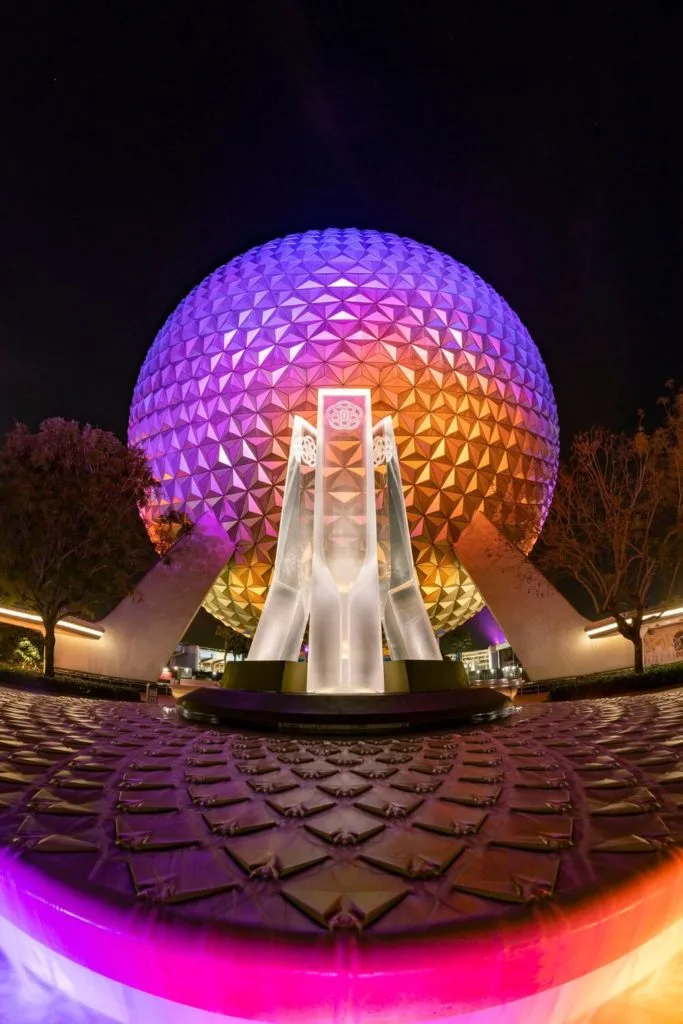 The bulk of the closures at Epcot in January include a few restaurants and shops.
The Brass Bazaar, Casablanca Carpets, Marketplace in the Medina, all in the Morocco pavilion, also remain closed without a reopening date to look forward to. It's so sad to see such a beautiful World Showcase pavilion with such limited offerings!
Der Teddybar in Germany, El Ranchito del Norte in Mexico, the Mitsukoshi Kiosk in Japan, Sportsman's Shoppe in United Kingdom, and the Trading Post between Canada and the United Kingdom pavilions.
Disney's Hollywood Studios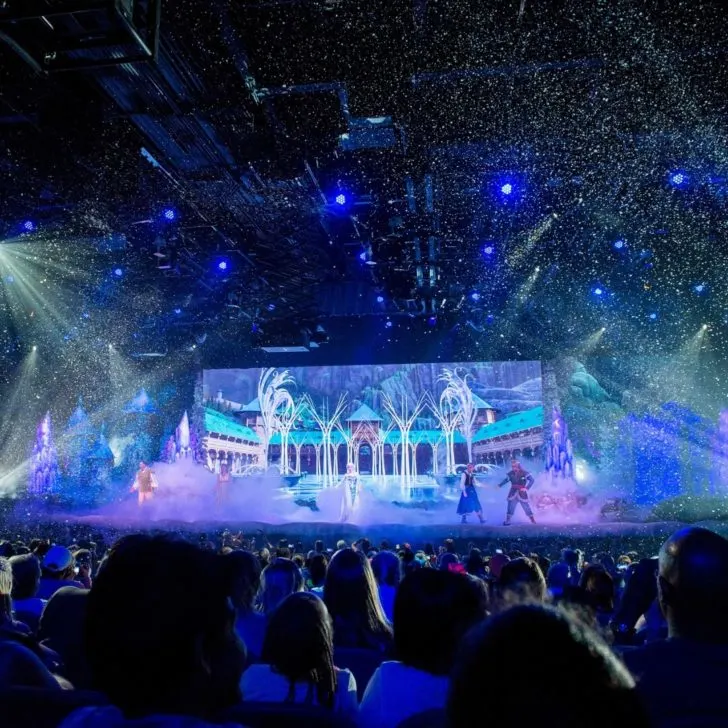 At Disney's Hollywood Studios, Star Wars Launch Bay theater remains closed with no opening date yet announced. However, the shops and most of the meet-and-greets at Star Wars Launch Bay are available.
Lastly, several notable shops that remain closed are Indiana Jones Adventure Outpost, It's a Wonderful Shop, and Stage 1 Company Store.
Disney's Magic Kingdom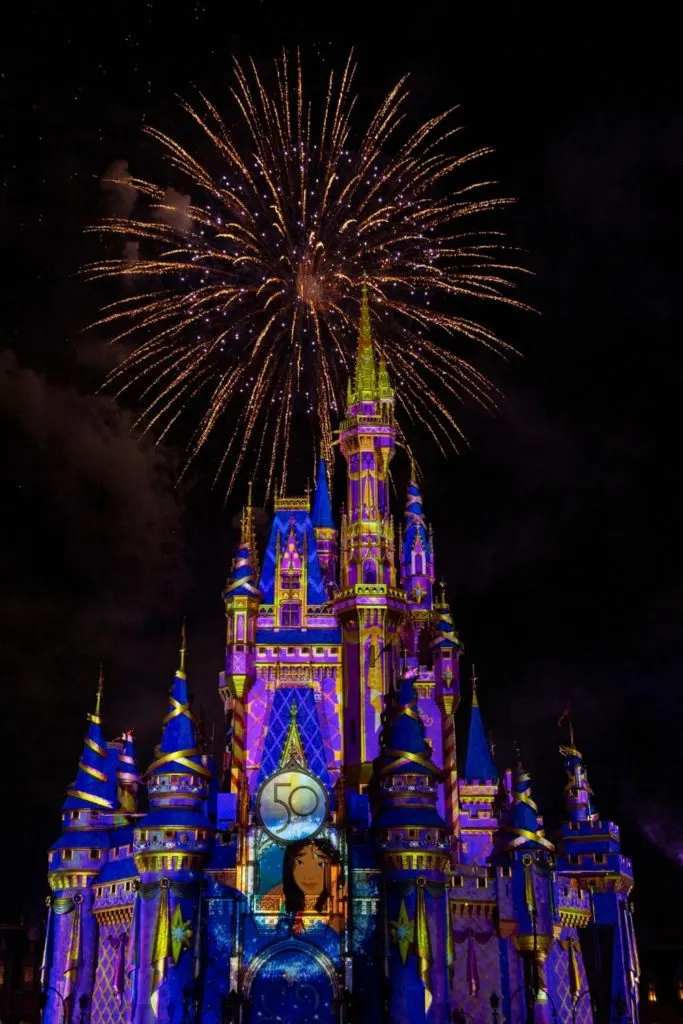 As of September 26, 2023, no closures have been announced at Magic Kingdom.
However, there typically are a few attractions closed temporarily for refurbishment, so keep an eye out for updates in this section as we get closer to January.
Blizzard Beach & Typhoon Lagoon Water Parks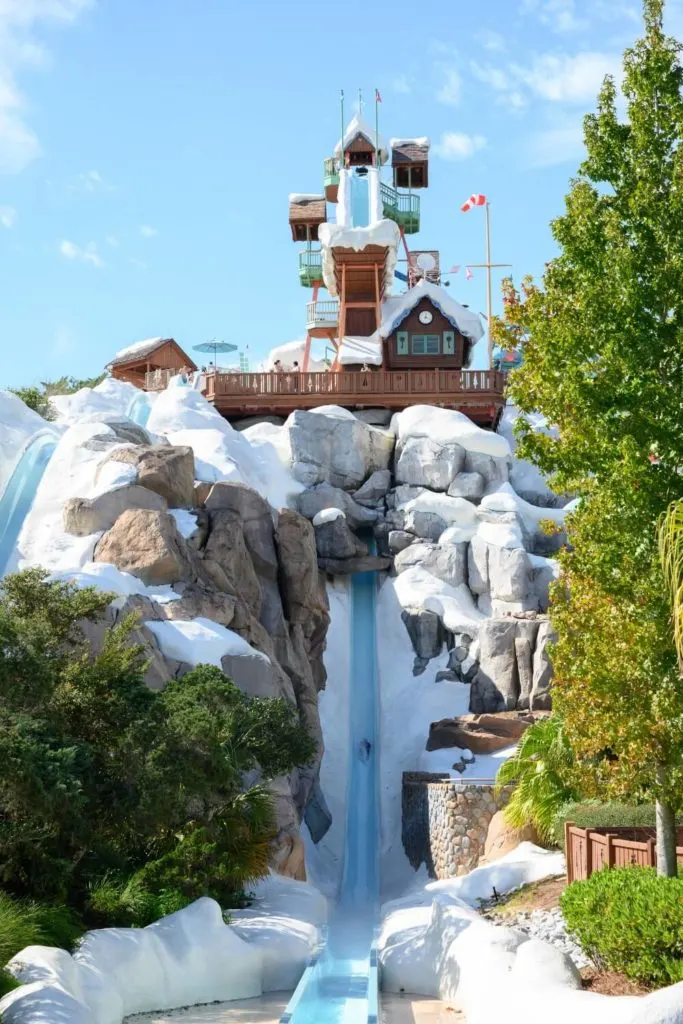 Next up are the water parks, Blizzard Beach and Typhoon Lagoon.
Blizzard Beach has been closed over the Summer and Fall of 2023, while Typhoon Lagoon remained open.
Oftentimes one of them will close for refurbishment during the winter months.
So given that Blizzard Beach was under refurbishment leading up to the winter, my guess is that it will reopen some time in the winter and Typhoon Lagoon will close for refurbishment.
Again, this is a guess and Disney has not announced opening or closing for either park around this time of year…yet.
In addition, if the temperatures dip too low, the water parks will close for safety reasons, so keep that in mind if you have your heart set on hanging out at one of them during your stay.
Disney Springs
At Disney Springs, the popular Bibbidi Bobbidi Boutique remains closed.
Disney has publicly stated that it will reopen, just like the Magic Kingdom location, but hasn't announced a date.
Resorts & other locations at Walt Disney World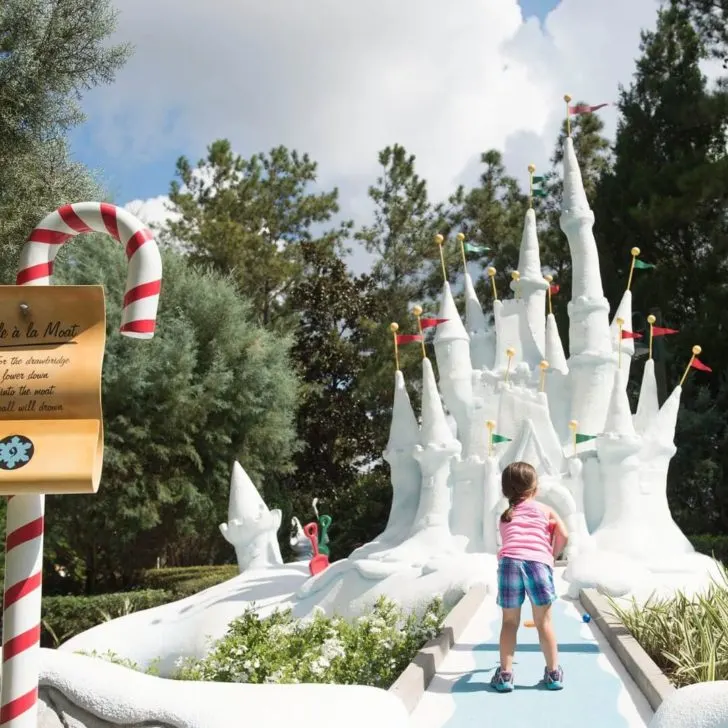 Sometimes one of the mini golf courses will also close for refurbishment in the winter. Disney hasn't announced if any of them will as of September 26, 2023.
1900 Park Fare, including its super popular character meals, at the Grand Floridian Resort & Spa remains closed. The Perfectly Princess Tea Party at the Garden View Team room is also still closed.
Disney has not announced when either restaurant or their character experiences will return as of early January.
Lastly, all lines on the Skyliner will be down for maintenance from January 16 – 21, 2024. The line between Riviera Resort and Epcot will be closed a bit longer, from January 16 – 27, 2024.
Will you visit Walt Disney World in January?
Overall, Disney World in January is one of my favorite times of year to visit, thanks to the lower temps and and easier crowd level to deal with.
Let us know in the comments below what your favorite time to visit Disney World is!
For more Disney World vacation planning tips, check out the posts below:
Lastly, for more monthly vacation planning guides, check out these posts:
---
About the author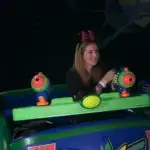 Meg Frost is the creator of The Park Pixie, where she covers Disney World, Disney+, and Disney fandom.
She holds an M.A. in Journalism from Northeastern University and B.S. in Communication & American Studies from University of Miami in Florida.
---
This post was originally published January 7, 2023 and last updated October 26, 2023.