Visiting Disney World in December this year? This is one of my favorite times of the year to visit to soak up all of the holiday magic. I bet that's why you're going then, too, right?
Check out these tips for visiting Walt Disney World in December, from weather and what to pack to special events and attraction closures.
All dates and information subject to change throughout the year. This post will be updated frequently, but for the most up to date information on what's closed and what's reopened, check out my post about Disney World closures and what's new.
Weather in Orlando in December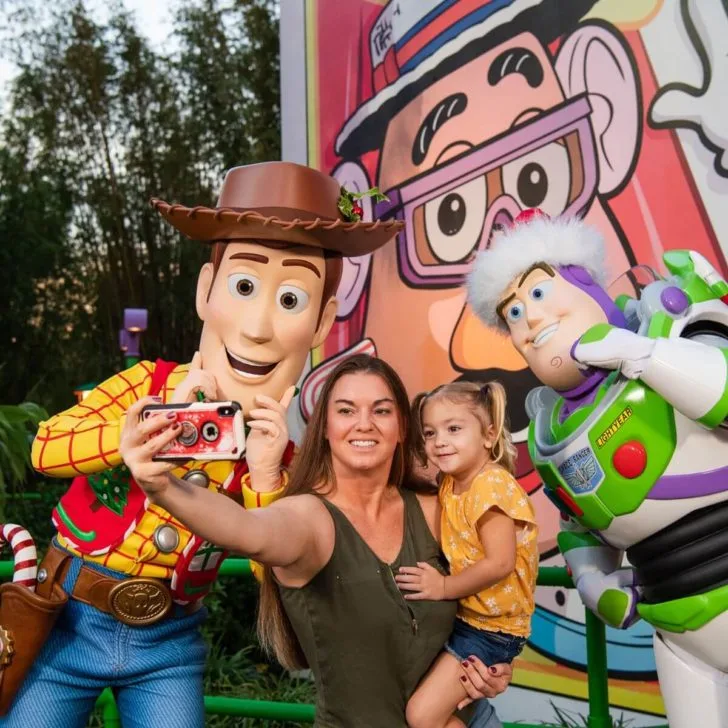 December is one of the coldest months of the year in the Orlando area with an average high of 72℉ and average low of 54℉.
It's also less rainy in December, with an average precipitation rate of 2.63 inches.
I love visiting Walt Disney World this time of year due to the much cooler temps and less rain!
Weather data courtesy of US Climate Data.
What to Pack for Disney World in December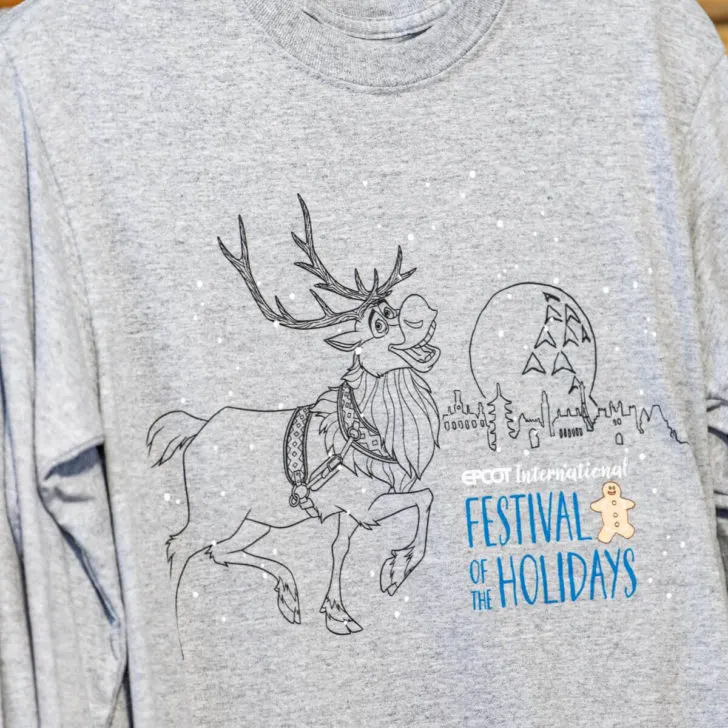 Given that temperatures have dropped considerably compared to Spring through Fall, packing some warm layers is definitely a must-do.
Now, that's not to say that you should ditch the shorts and swimwear, but chances are high that there will be a few chilly days or nights. Or worse – a cold snap!
The last time I went to Disney World in December, I wore jeans every day and most nights I was fine with a t-shirt or long sleeves. I only needed a fleece jacket once and it was during the evening.
Then again, I've seen folks need sweatshirts or fleece jackets during the day for their entire trip.
It's best to stay prepared and pack the extra layers, even if they do take up extra room in your suitcase.
Aside from making sure you pack for both ends of the temperature spectrum, get into the holiday spirit with some festive gear!
Maybe an ugly Christmas sweater for Mickey's Very Merry Christmas party or plaid Minnie ears. Or how about a Mickey Santa hat?
For more tips, check out my guide on things to pack for Walt Disney World, which includes a FREE packing list that you can download and print at home.
December events & holidays at Disney World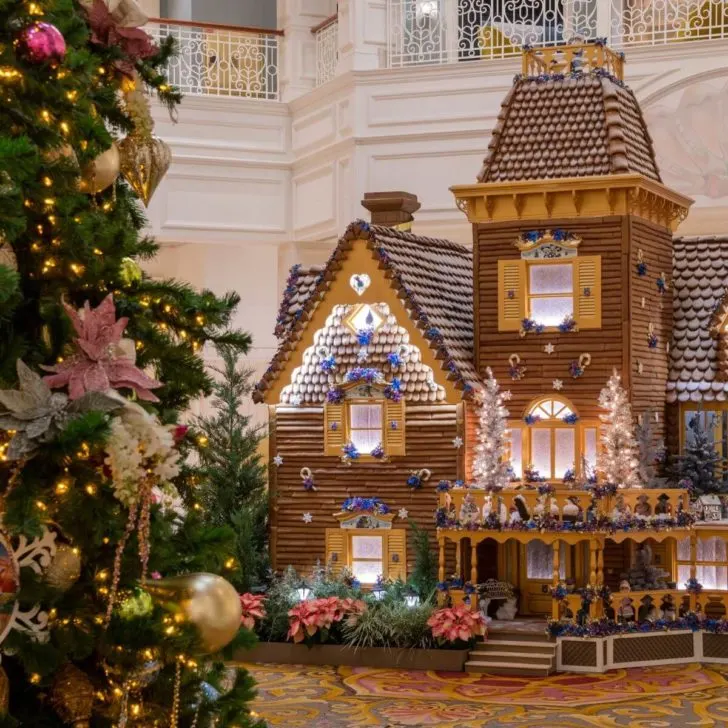 If you're going to Walt Disney World resort this time of year, there are tons of events you'll want to add to your itinerary.
Plus, the theme parks and resorts are decked out in festive decorations for the winter holidays. It is definitely a sight to see!
Disney's 100 Celebration runs through the end of December, so catch it while you can!
The Epcot International Festival of the Holidays runs all month and is definitely worth checking out, as well.
The festival includes lots of delicious holiday-themed food, including Christmas cookies, from around the world, as well as festive performances, sharing of holiday traditions, gift shopping, and of course – fun rides!
Mickey's Very Merry Christmas Party also runs on select evenings at Magic Kingdom.
This even requires a separate ticket and gives access to a limited number of guests to the Magic Kingdom at night.
It includes a special parade, a selection of free snacks and hot cocoa, several exclusive shows, a super fun parade, and lots of character meet-and-greets.
On December 5, Epcot will debut a brand new nighttime show, Luminous: The Symphony of Us.
World Celebration at Epcot is also set to open in December, although Disney has not stated when. Let's hope it's on or before December 5!
World Celebration will host character meet-and-greets, demonstrations (presumably for the festivals), gardens and green space, as well as a few other to-be-announced features.
On December 20, 2024, Mufasa: The Lion King, a live-action prequel about Mufasa and Scar's younger years, is scheduled to release in theaters. It was previously scheduled to release on July 5, but was moved back after the Screen Actor's Guild (SAG) strike ended.
There will likely be some kind of promo, such as a sand sculpture or photo ops, likely at Animal Kingdom and possibly at Disney Springs. Disney hasn't confirmed this, but this is typical for bit theatrical releases.
The parks are open on Christmas Eve and Christmas Day (December 24 & 25), as well as New Year's Eve (December 31) and New Year's Day (January 1). What a fun way to celebrate the holidays!
Lastly, California Grill at Disney's Contemporary Resort is hosting a New Year's Eve party called Alice's Whimsical World of Wonderland.
The event includes dinner, dancing, characters from Alice in Wonderland, a champagne toast at midnight, and of course, prime fireworks viewing. Tickets cost a whopping $799, not including tax.
Disney World crowds in December
Overall, the first half of the month is pretty blissful, crowd-wise, but the last half is the most crowded time of the entire year.
In fact, Christmas week is THE absolute busiest week, with Christmas on one end and New Year's on the other.
The Christmas crowds are seriously no joke. My family and I visited during the last half of December one year and we had to get an escort one time to make it through the sea of people before our Fastpass expired (RIP Fastpasses!).
And I don't say that to scare you! I definitely would go back again for Christmas andNew Year's. But I totally get that for some people, it just isn't worth it, even for some extra magical holiday fun.
If you can't stand the crowds, but want to see the Christmas decorations or attend one of the holiday events, go in the first half of the month or even in November.
Lastly, if you are going to visit during the last two weeks, book as early as you can.
Snag the resort you want to stay at and check off the advanced dining reservations once they open up 60 days ahead of the start of your trip.
Reservations for the parks get snatched up pretty quickly, especially for Christmas Eve, Christmas Day, and New Year's Eve.
So if you want to visit a specific park on one of those dates, make your reservation as soon as possible.
December ride and attraction closures at Disney World
Although December is the busiest time of the year at Disney World, it is not immune to ride and attraction closures. Keep reading to see what's closed at each park.
Disney's Animal Kingdom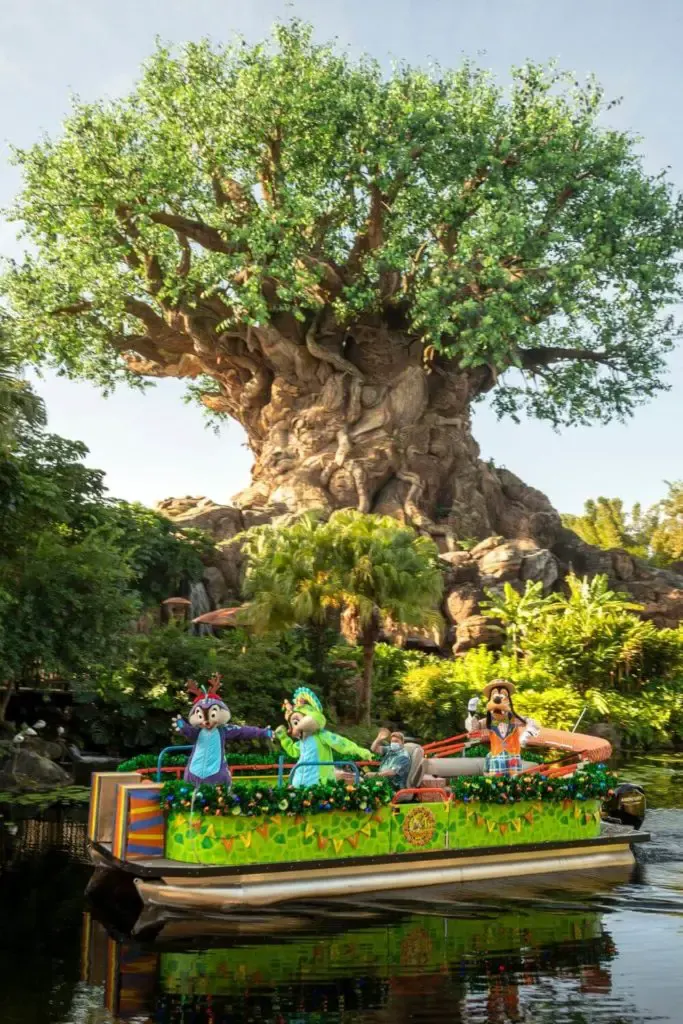 At Animal Kingdom, expect some of the in-person character meet-and-greets to still be on hold.
For the past few years, some of these meet-and-greets have been replaced by flotillas, or parade float-like boats that sail around the Discovery River with characters on them.
Characters include Dug, Russell, Pocahontas, Timon, Rafiki, Scrooge McDuck, Launchpad McQuack, and more.
Here's to hoping we'll get to hug some of these friends again before the year takes a bow.
In addition to the characters, the face painting station in Pandora, Colors of Mo'Ara, has also been closed for some time and I suspect it will remain closed through December.
It hasn't been removed from the Disney World website so I'm hoping that means it is meant to come back at some point.
Epcot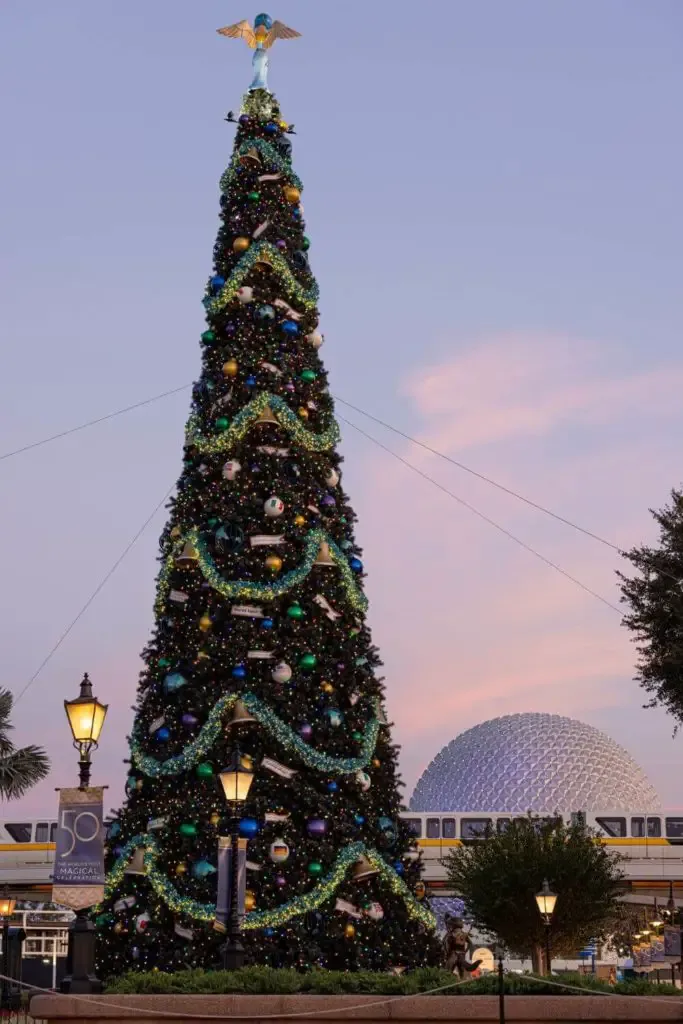 Hopefully by the time December rolls around, the handful of shops at Epcot that have been closed for a few years now will be reopened in time for gift shopping.
Especially at the Morocco pavilion, which is a shell of what it used to be.
The shops and restaurants that might still be closed are:
China/Germany: Village Traders
Germany

: Der Teddybar

Japan

: Mitsukoshi Kiosk

Mexico

: El Ranchito del Norte

Morocco

: The Brass Bazaar, Casablanca Carpets, Marketplace in the Medina, and Restaurant Marrakesh

United Kingdom: Sportsman's Shoppe
UK/Canada: Trading Post
Disney's Hollywood Studios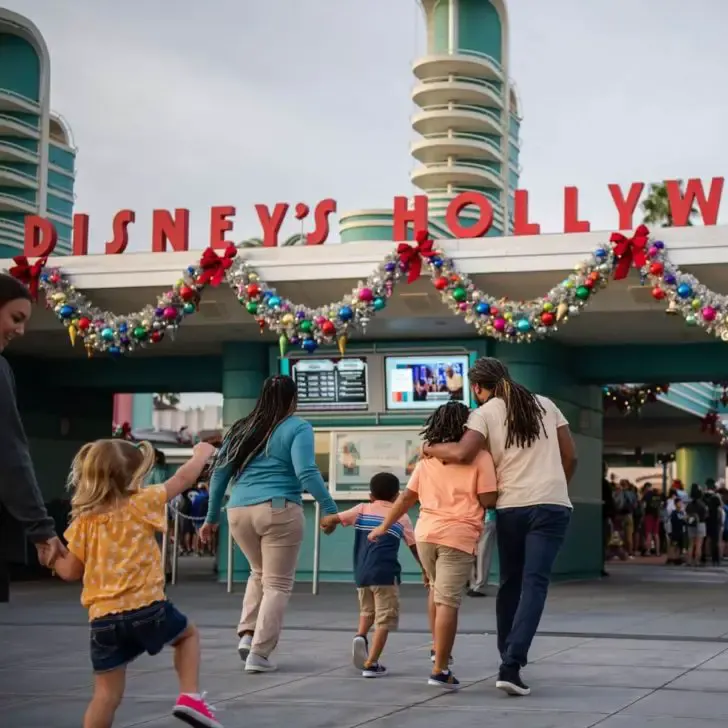 Hollywood Studios still has a good handful of attractions and shops that have been shuttered for a few years.
While some might end up being permanent, Disney still lists them as temporarily unavailable, so perhaps they'll be back at some point in 2023!
Here's a list of the attractions and shops that might still be closed at the end of this year:
Star Wars Launch Bay theater*
Voyage of the Little Mermaid show
Disney Studio Store
In Character
Indiana Jones Adventure Outpost
It's a Wonderful Shop

Stage 1 Company Store
*Most shops and meet-and-greets at Star Wars Launch Bay are available. It's just the theater that is closed.
Magic Kingdom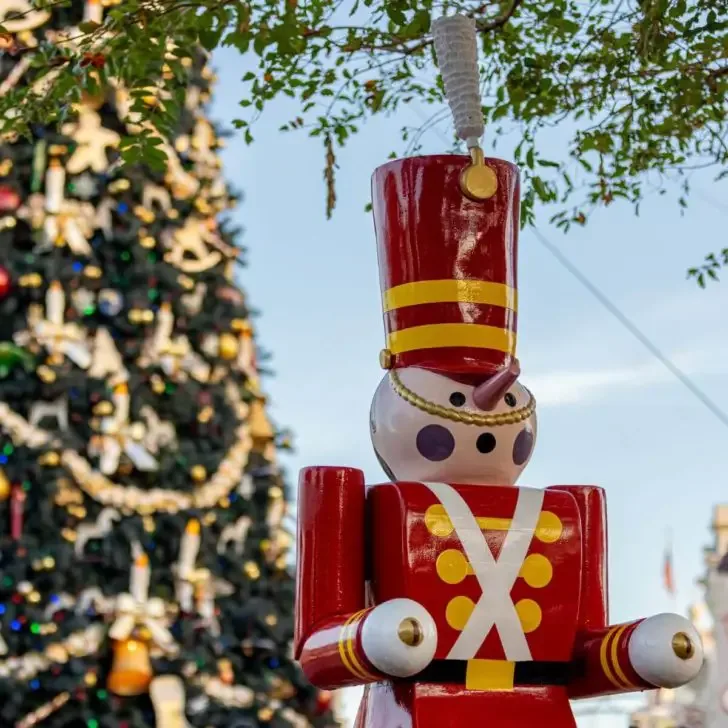 Splash Mountain is permanently closed and will reopen as Tiana's Bayou Adventure in late 2024. I can't wait for this Princess & the Frog themed attraction to open!
Blizzard Beach & Typhoon Lagoon Water Parks
Typhoon Lagoon will be closed starting in early November 2023 for refurbishment until further notice.
Blizzard Beach reopened in early November, so if you can brave the cooler temps this month, have at it!
Other locations
Bibbidi Bobbidi Boutique in Disney Springs and Grand Floridian Resort is closed until further notice.
Given that the Magic Kingdom location reopened in 2022, I'm hopeful that this location will reopen some time in 2024. Unfortunately, Disney has been mum on a reopen date.
Will you be visiting Walt Disney World in December?
We hope this guide has helped you plan your Disney World vacation.
Remember, it's important to stay flexible and be willing to change plans as closures are announced throughout the year or even evolve throughout the day due to weather or maintenance issues.
If you have any questions, please don't hesitate to reach out or leave a comment below.
---
About the author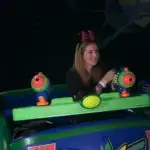 Meg Frost is the creator of The Park Pixie, where she covers Disney World, Disney+, and Disney fandom.
She holds an M.A. in Journalism from Northeastern University and B.S. in Communication & American Studies from University of Miami in Florida.
---
This post was originally published January 19, 2023. It was last updated November 16, 2023.