Celebrate Christmas and other Winter holidays at the Epcot International Festival of the Holidays at Walt Disney World.
Held each year from late November through December, the Epcot Festival of the Holidays brings together holiday customs, like storytelling and music, festive food, and holiday beverages for a lovely celebration.
So come ring in the holiday season and prepare for the new year with my guide to the Epcot International Festival of the Holidays.
This post includes affiliate links. If you click on or make a purchase from an affiliate link, I might earn a commission at no extra cost to you.
When is the 2023 Epcot Festival of the Holidays?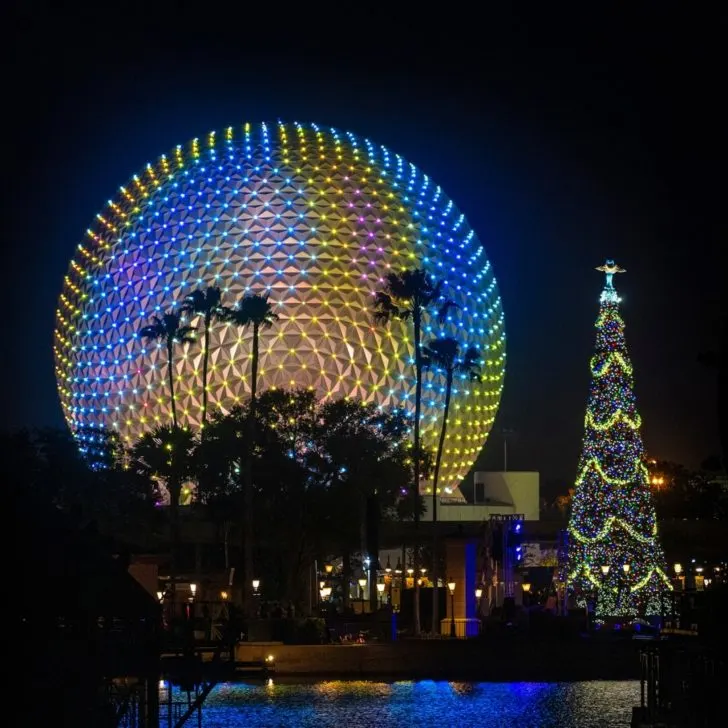 This year the Epcot Festival of the Holidays will run from November 24 through December 30, 2023.
The Epcot International Festival of the Holidays is the shortest festival at Epcot, running just a few days shorter than the Epcot International Festival of the Arts, which starts shortly after.
For more tips planning your trip during November and December, check out these posts:
Before you book, check the Candlelight Processional schedule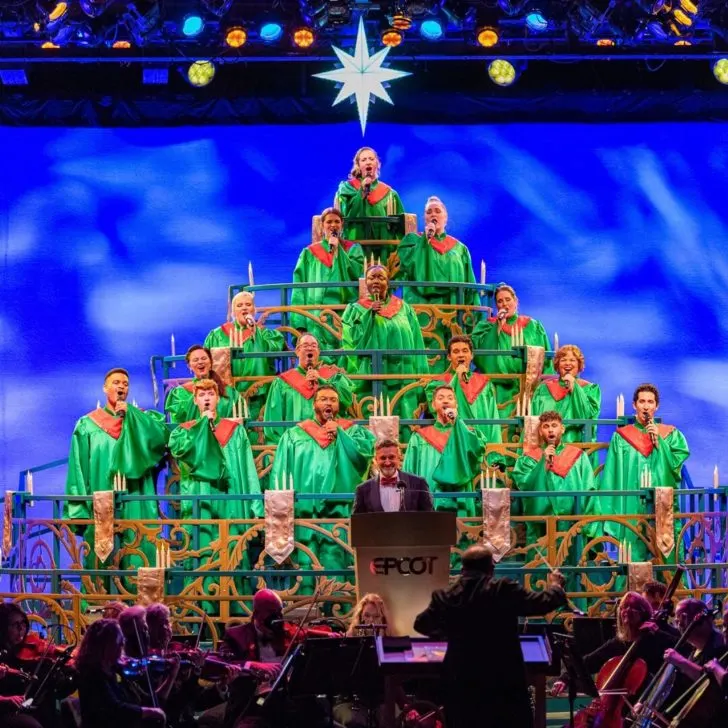 One of big draws for the Epcot Festival of the Holidays is the Candlelight Processional show at the America Gardens Theatre.
The Candlelight Processional features a celebrity narrator who tells the story of Christmas, backed up by an orchestra and choir. It runs several times per night at 5:15 PM, 7:30 PM, and 8:30 PM.
I saw the Candlelight Processional narrated by Neil Patrick Harris, who is a regular narrator, a few years back and highly enjoyed it!
Performers and dates for the Candlelight Processional are not yet available for 2023.
However, to get an idea of what kind of celebrities partake, check out this list of narrators from 2022.
Simu Liu, star of Marvel's Shang-Chi and the Legend of the Ten Rings

Chita Rivera

Raul Esparza

Whoopi Goldberg

Isabella Rosselini

Daymond John

Josh Gad, voice of Olaf from Disney's Frozen franchise

Gloria Estefan

Neil Patrick Harris

Mariska Hargitay

Cal Ripken, Jr.

Marie Osmond

Courtney Vance

Angela Bassett, stars as Queen Ramonda in Marvel's Black Panther & Wakanda Forever
NOTE: Once the 2023 dates and performers are announced, this post will be updated.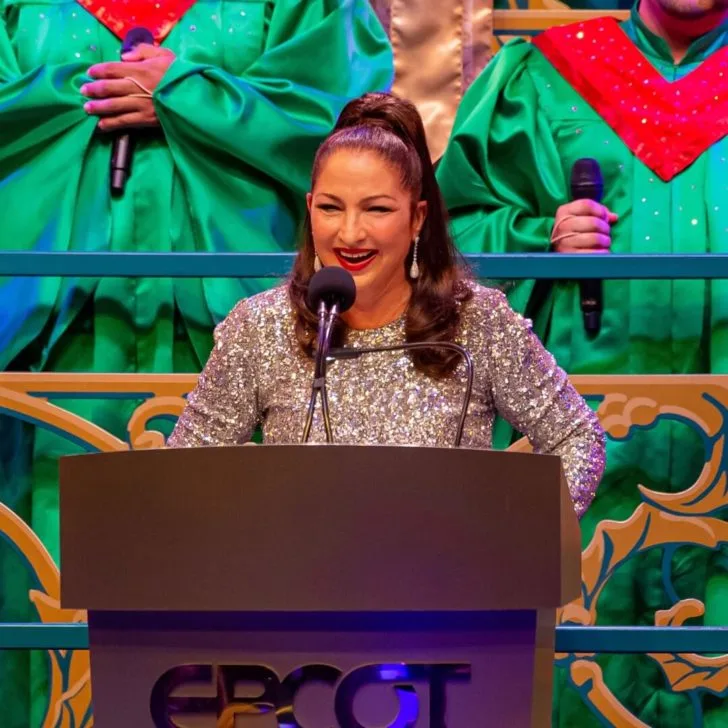 Special dining packages are also available, which include a reserved seat at the Candlelight Processional show. If you sign up for the package, you'll receive a ticket that designates which showtime your seat is for.
Restaurants eligible for the dining package include:
Akershus Royal Banquet Hall (my fave!)

Biergarten Restaurant

Coral Reef Restaurant

Garden Grill

Le Cellier Steakhouse

Regal Eagle Smokehouse

Rose & Crown Dining Room

Spice Road Table
NOTE: Restaurant selections for the dining packages are subject to change in 2023. As soon as they are confirmed, we'll update the post!
Stay at a Walt Disney World resort near Epcot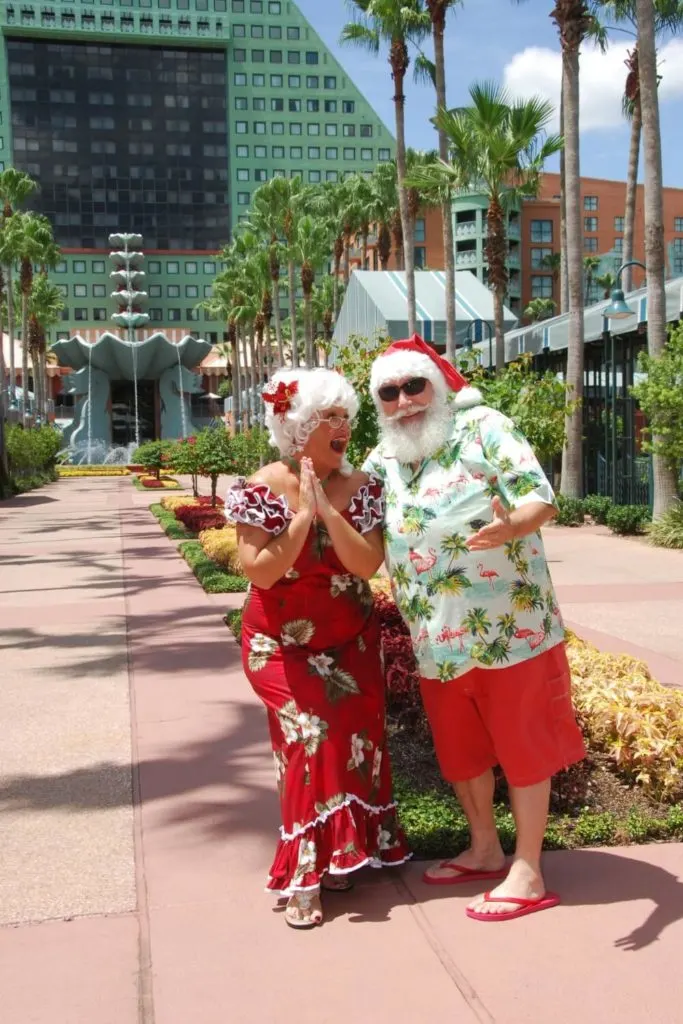 Now that you know when you're going, you need to figure out which Walt Disney World resort you're going to stay at.
Riding the Skyliner into Epcot would be extra magical, don't you think?
If that sounds up your alley, I recommend booking Disney's Riviera Resort or Caribbean Beach Resort. Both of these resorts are on a direct Skyliner route to Epcot.
If you'd rather be within walking distance, spring for Disney's Yacht Club Resort, Beach Club Resort, or Boardwalk Inn and Villas.
Lastly, if you want to snag some late -year Marriott Bonvoy points, book your stay at Walt Disney World Swan or Dolphin resorts. Or perhaps treat yourself at the all-new Walt Disney World Swan Reserve.
All three of these Marriot-affiliated resorts are within walking distance to Epcot's International Gateway entrance, which will put you right into the World Showcase.
Load up a gift card – and stick to it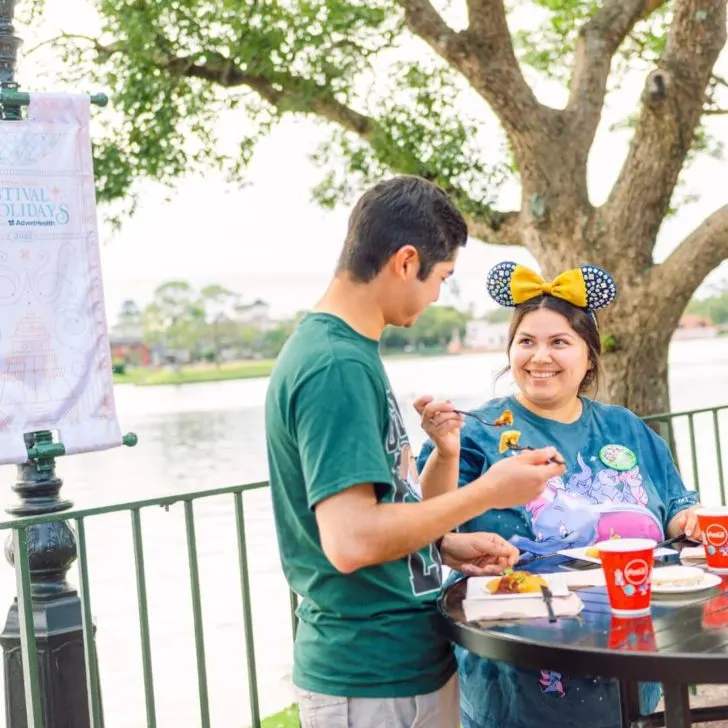 I usually recommend getting the Disney Dining Plan at Disney World. It's convenient and helps you stay on budget. Unfortunately it's on hold still.
Until it returns, I recommend loading up a Disney gift card with your chosen amount. Then, use the gift card for all your food and souvenirs.
We all know the costs at Disney can easily and quickly creep up! Using a gift card to limit your spending will help you not go overboard.
Get a FREE Epcot International Festival of the Holidays Passport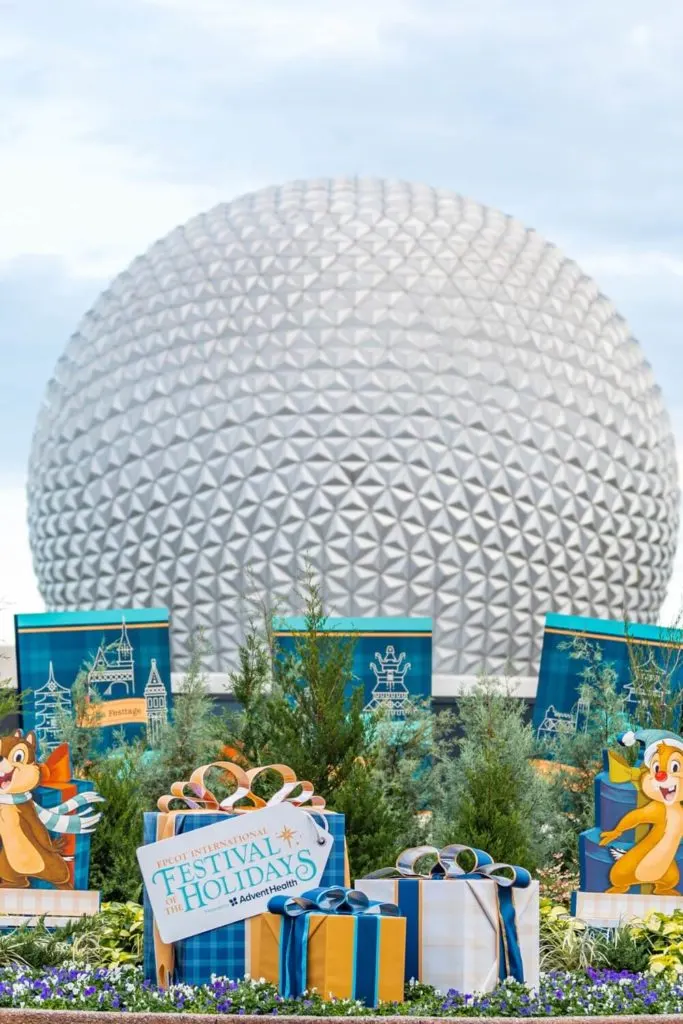 When you arrive at Epcot, pick up your Festival of the Holidays passport. It's free!
The passport includes a guide to the event, such as menus for all of the holiday kitchens and performance schedules.
Where to Meet Santa Claus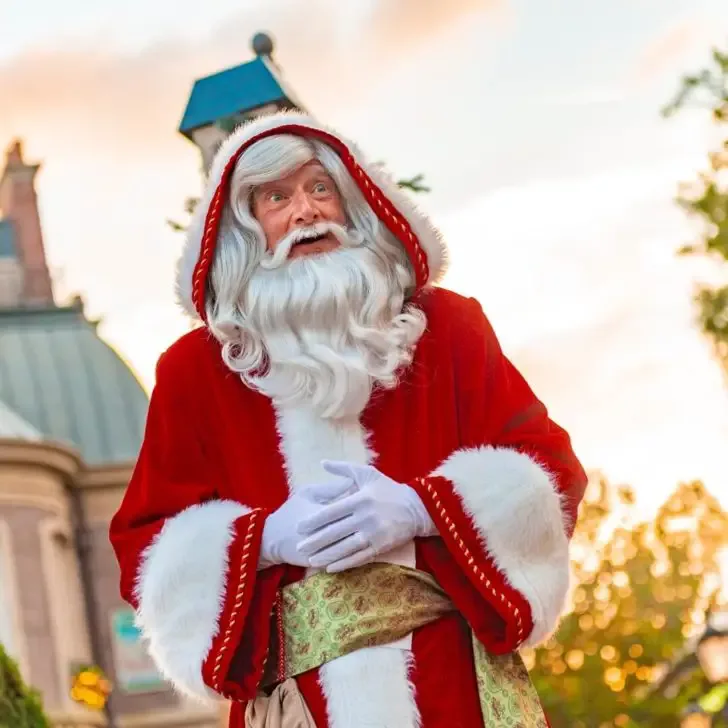 Yes, friends, you can meet Father Christmas at Epcot!
In 2022, guests can meet with Santa Claus from November 25 through December 24 at The Odyssey pavilion to relay their Christmas wish and take a photo.
Dates for Santa's meet-and-greet in 2023 are not yet available.
Enjoy JOYFUL! A Celebration of the Season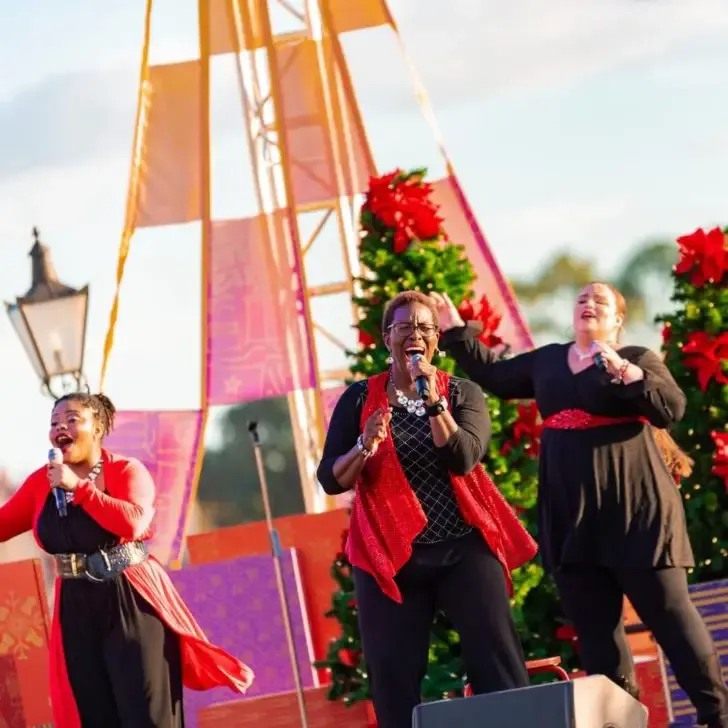 Head over to the World Showcase Plaza stage for a joyful musical performance in celebration of Christmas and Kwanzaa.
This show runs multiple times a day, with the schedule subject to change, so it's best to consult the times posted within the park.
Check out the rides with Holiday makeovers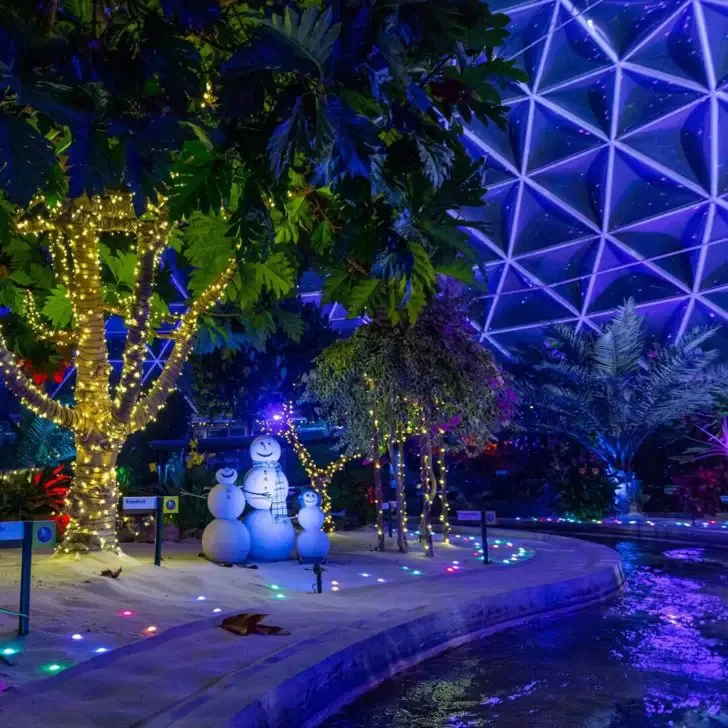 Many of the rides at Epcot get a temporary holiday makeover during the Epcot International Festival of the Holidays.
For example, Living with the Land transforms into Living with the Land: Glimmering Greenhouse, where it features light displays throughout the ride.
In addition, Epcot's newest ride, Guardians of the Galaxy: Cosmic Rewind, also has a holiday overlay and features seasonal music, including a mix custom made by Disney imagineers.
Pick up some holiday gifts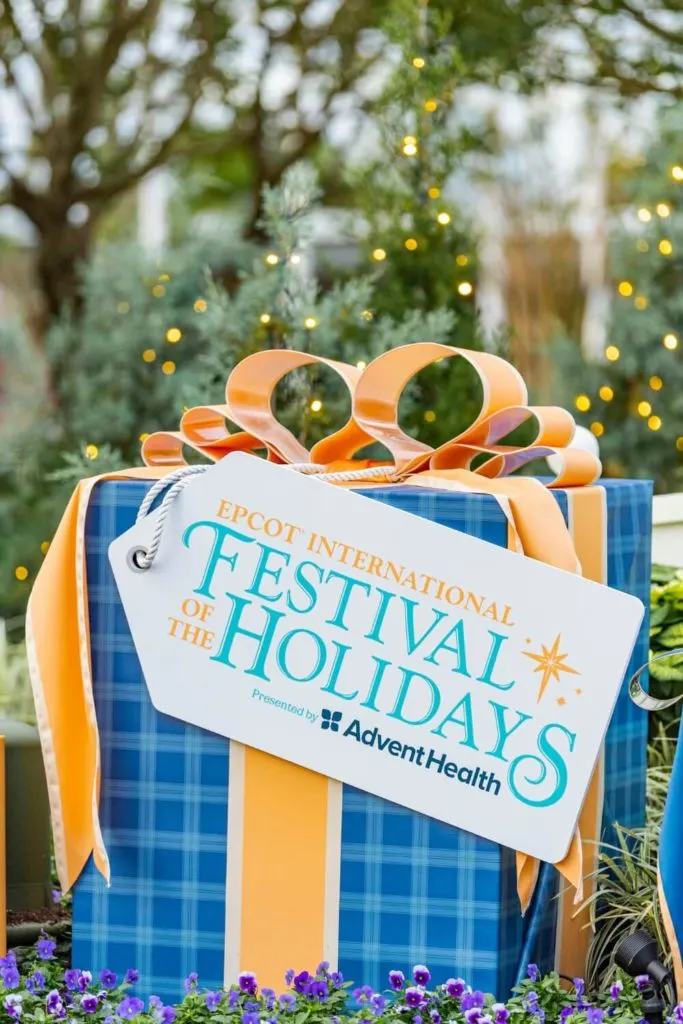 The world showcase is a unique spot to shop for holiday gifts.
How about some origami paper from the Japan pavilion? Maybe some beautiful jewelry from the Mexico pavilion? Or perhaps some trinkets from the Morocco pavilion?
The possibilities are nearly endless and you're bound to find something for everyone – even that person who is notoriously hard to shop for!
Complete Olaf's Holiday Tradition Expedition Scavenger Hunt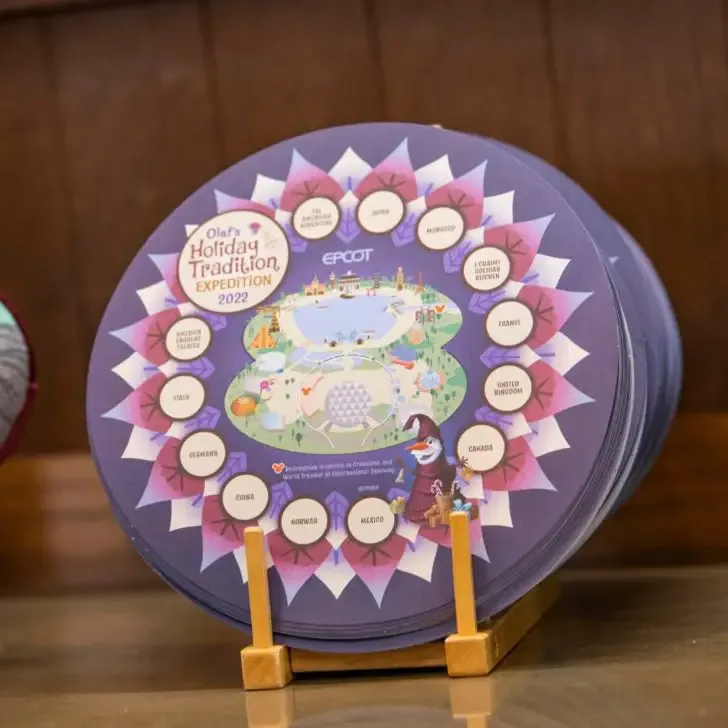 A fun way to experience the Epcot International Festival of the Holidays with kids is via Olaf's Holiday Tradition Expedition Scavenger Hunt.
Join everyone's favorite goofy snowman to learn about holiday traditions around the world.
The game costs $9.99 (plus tax) for the map, which you can trade in at Port of Entry or World Traveler for a Frozen souvenir. The map can be purchased at Creations Shop, Port of Entry, or World Traveler.
Contrary to popular belief, you do not have to finish the game to get your souvenir!
Olaf's Holiday Tradition Expedition Scavenger Hunt replaces previous years' Chip & Dale's Christmas Tree Spree as the holiday scavenger hunt at Epcot.
Watch the World Showcase holiday performers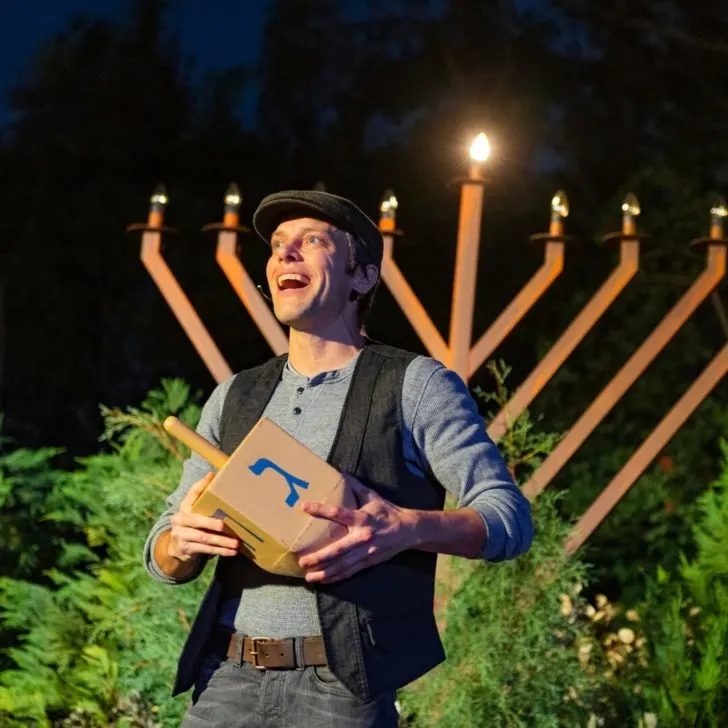 Explore holiday customs throughout the World Showcase, where holiday storytellers, musicians, and performers will put on special shows about their winter holiday traditions.
Check out these can't-miss performances:
Between Morocco and France, you can hear the incredible and inspiring story of Hannukah.
Las Posadas Celebration featuring Mariachi Cobre play festive holiday songs at the Mexico pavilion.
The Canadian Holiday Voyageurs play songs and tell stories about interesting holiday traditions across Canada at the Mill Stage in the Canada pavilion.
At the Norway pavilion, hear the story about the Mischievous, Magical Barn Santa from a Norwegian farm girl.
Eat your way around the holiday kitchens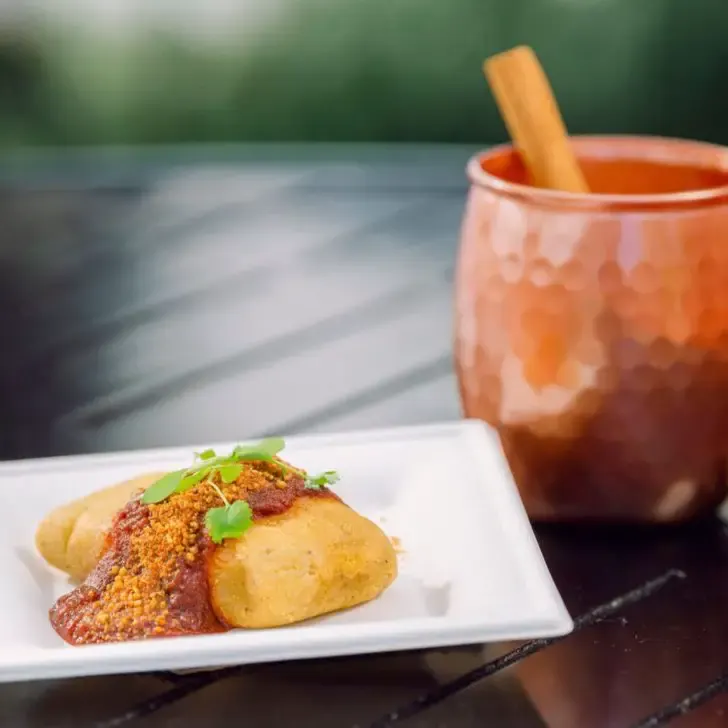 During the festival, festive dishes are featured at the world showcase pavilions and extra food booths around the park.
Taste testing your way around all the holiday kitchens is one of the best parts of the Epcot International Festival of the Holidays, in my opinion!
Are you ready to try some delicious holiday food from around the world?
Near Test Track presented by Chevrolet
Near the Test Track is The Donut Box where you can get treats like a chocolate peppermint donut or gingerbread milkshake.
Also nearby is the Chestnuts & Good Cheer Holiday Kitchen which serves cinnamon-glazed almonds, cashews, and pecans, plus fire-roasted chestnuts.
Near the Odyssey pavilion
At Holiday Hearth Desserts at The Odyssey pavilion you can get yummy treats like a salted caramel Spaceship Earth cookie or maple bûche de Noël, which is maple mousse and cranberry rolled in a gingerbread chiffon cake.
Mexico pavilion
At Las Posadas Holiday Kitchen you can get a cranberry margarita, horchata margarita, dulce de leche churros, or a giant tostada de Barbacoa with braised Barbacoa beef, chipotle black bean purèe, salsa verde, queso cotija, crema Mexicana, and pickled onion, amongst other treats.
China pavilion
At Shanghai Holiday Kitchen you can get savory treats like beef and noodle soup bowl with a sweet panda bubble tea.
Or at the Refreshment Outpost between the China and Germany pavilions, you can peanut stew with sweet potatoes, mustard greens, and roasted peanuts or raspberry Dole whip (!!).
Germany pavilion
The Bavaria Holiday Kitchen serves classic German holiday dishes like linzer cookies, pork schnitzel, cheese fondue in a bread bowl, and glühwein, a hot spiced wine.
Italy pavilion
At the Tuscany Holiday Kitchen you'll find classic Italian food like panettone bread pudding, tortellini in brodo, and a nice selection of wines.
American Adventure pavilion
The American Holiday Table at the American Adventure Pavilion enjoy slow-roasted turkey with stuffing, mashed potatoes, and green beans or blackened catfish with hoppin' John comeback sauce. Plus there's a chocolate crinkle cookie and a selection of beers available.
At Funnel Cake between the American Adventure and Japan pavilions, you can get a mini funnel cake with peppermint ice cream, chocolate whipped cream, and crushed peppermint candy.
Japan pavilion
The Shi Wasu Holiday Kitchen has mochi cake, a sushi tree, and new year celebration soba noodles, plus ichigo milk boba and other beverages.
Morocco pavilion
Tangierine Café: Flavors of the Medina has chermoula chicken, grilled kebabs with chickpea and carrot salad, lamb kefta, as well as several hard ciders and a fig cocktail.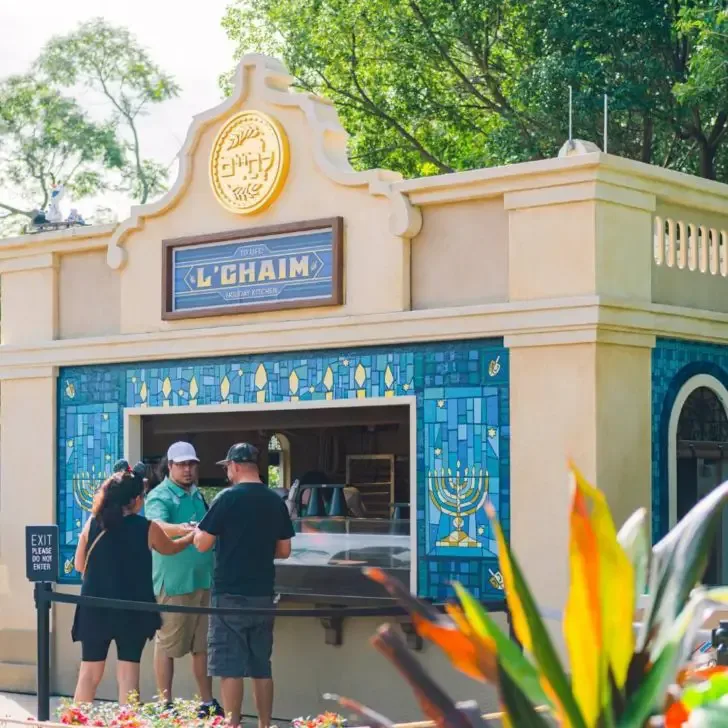 Between the Morocco and France pavilions is L'Chaim! Holiday Kitchen featuring Jewish dishes and treats, such as potato latkes, black and white cookies, sufganiyot (kind of like mini jelly-filled donuts), and a pastrami on rye sandwich.
France pavilion
Le Marché de Noël has 2 savory dishes, salmon or ham, plus 3 chocolate-dipped macarons on a stick that resembles a Christmas tree, as well as tasty beverages.
Canada pavilion
At the Yukon Holiday Kitchen, you can get dishes such as beef bourguignon or seared scallops.
Refreshment port
At the Refreshment port by the Canada pavilion, specials include a coquito soft-serve in a waffle cone, which you can get topped with spiced rum, turkey poutine with turkey, gravy, cranberry relish, and crispy onions, and a selection of wintery beverages.
Port of Entry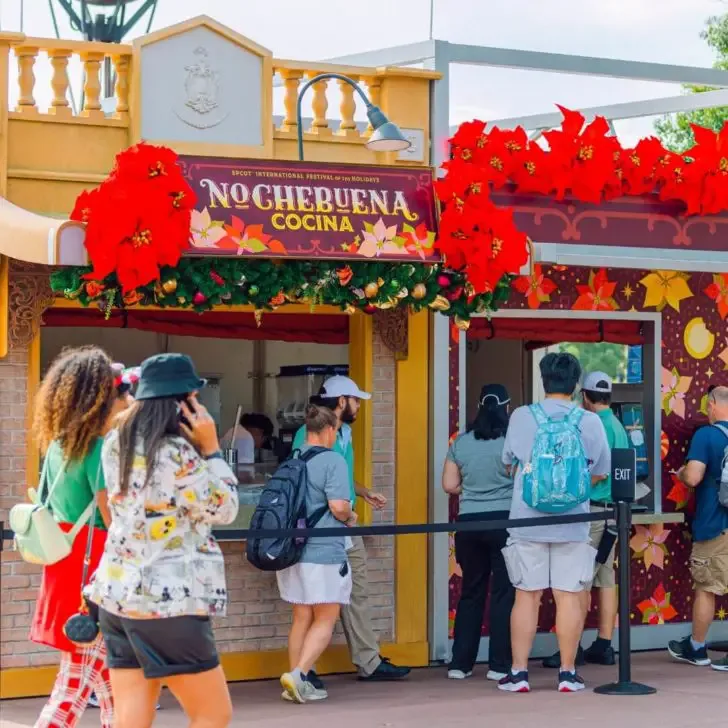 Nochebuena Cocina Holiday Kitchen is the newest of the holiday kitchens, debuting in 2022. Here you can get an Impossible chorizo tamale, pernil (mojo pork with tostones and a ketchup-mayo mix), or alfajores (a vanilla shortbread cookie with dulce de leche and coconut). They also have 818 Bay Brewing Co. Horchata Beer and a Chai Ginger Mule.
Also near Port of Entry is Holiday Sweets & Treats where you can get a variety of delicious holiday beverages, like hot cocoa, chocolate peppermint shake, and a variety of Christmas-y beers.
Another holiday kitchen near Port of Entry is Mele Kalikimaka, which serves Hawaiian-inspired dishes like kālua pork with Okinawa sweet potatoes and mango salad and haupia coconut pudding with candied macadamia nuts and coconut shavings.
Connections Café and Connections Eatery
At Connections Café and Connections Eatery, you can get the holiday sugar cookie with sprinkles, holiday sangria, or a coquito milkshake (with or without rum).
Holiday Cookie Stroll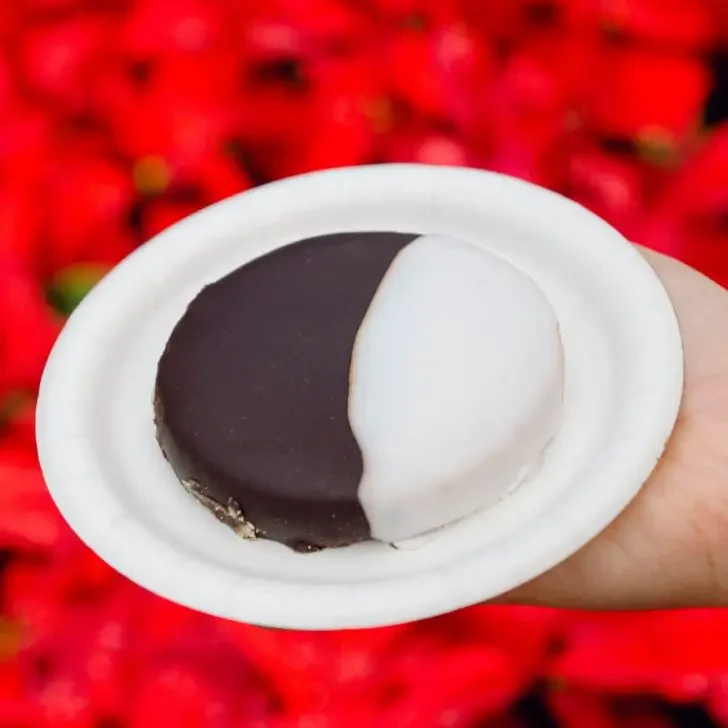 In addition to meals, appetizers, and drinks, the Epcot International Festival of the Holidays features a Holiday Cookie Stroll.
Christmas cookies are one of my favorite traditions, so I love that they feature this!
Try at least 5 of the designated cookies and get a stamp for your Epcot Festival of the Holidays passport for each one. Then trade it in for a special treat (spoiler: it's another cookie!).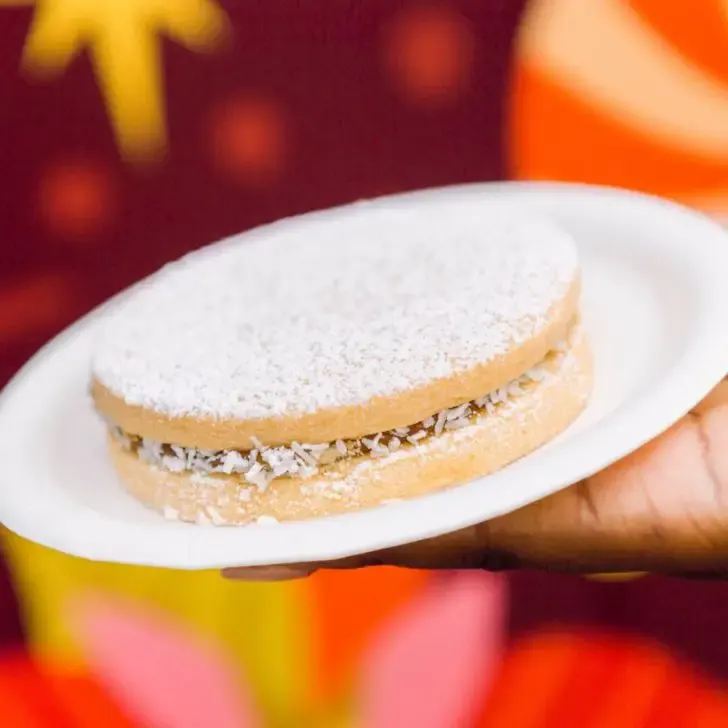 This year, the holiday cookie stroll cookies are:
American Holiday Table: Chocolate crinkle cookie

Bavaria Holiday Kitchen: Linzer cookie

Connections Café: Holiday Sugar Cookie

Holiday Hearth Desserts: Gingerbread cookie

L'Chaim! Holiday Kitchen: Black and White cookie

Nochebuena Cocina: Alfajores vanilla shortbread cookie sandwich (as seen above)

Sunshine Seasons: M&Ms sugar cookie

Yukon Holiday Kitchen: Snickers-doodle
Don't forget your Epcot Festival of the Holidays merchandise
Snag some fun souvenirs before you go so you can always remember your time at the Epcot Festival of the Holidays.
Look out for a new spirit jersey, Dooney & Bourke tote, MagicBands, pins, Christmas decorations, and other holiday merchandise.
Or snag some Epcot Festival of the Holidays and Christmas merchandise from shopDisney in the shopping widget below.
Have you been to the Epcot Festival of the Holidays yet?
Let us know what your favorite part of the festival is in the comments below.
For more Disney vacation tips, check out these posts next:
---
About the author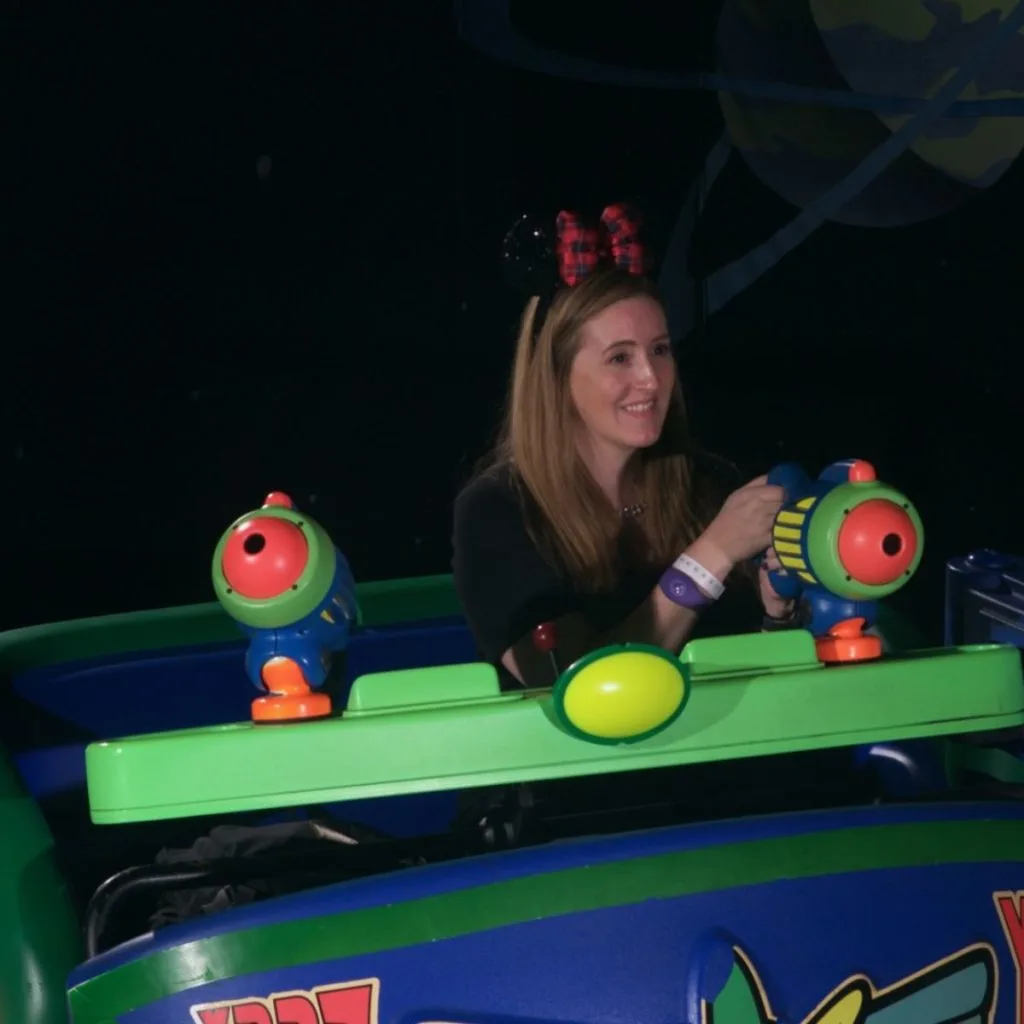 Meg Frost is the creator of The Park Pixie, where she covers Disney World, Disney+, and Disney fandom.
She holds an M.A. in Journalism from Northeastern University and B.S. in Communication & American Studies from University of Miami.
---
This post was originally published January 6, 2023. It was last updated September 11, 2023.