As much as I'm craving a Mickey Mouse-shaped rice krispy treat right now, I'm drooling over all the NEW food and drink options at Disney's Epcot International Food and Wine Festival this year.
Fall is my favorite time to visit Disney World, mostly because of this delicious global-themed celebration. You too? 
If you're looking to roll in the Fall season with a trip to Disney World for the Epcot Food and Wine Fest like me, check out my top tips for a successful, mouth-watering trip to the Epcot Food and Wine Festival this year.
When is the Epcot Food and Wine Festival?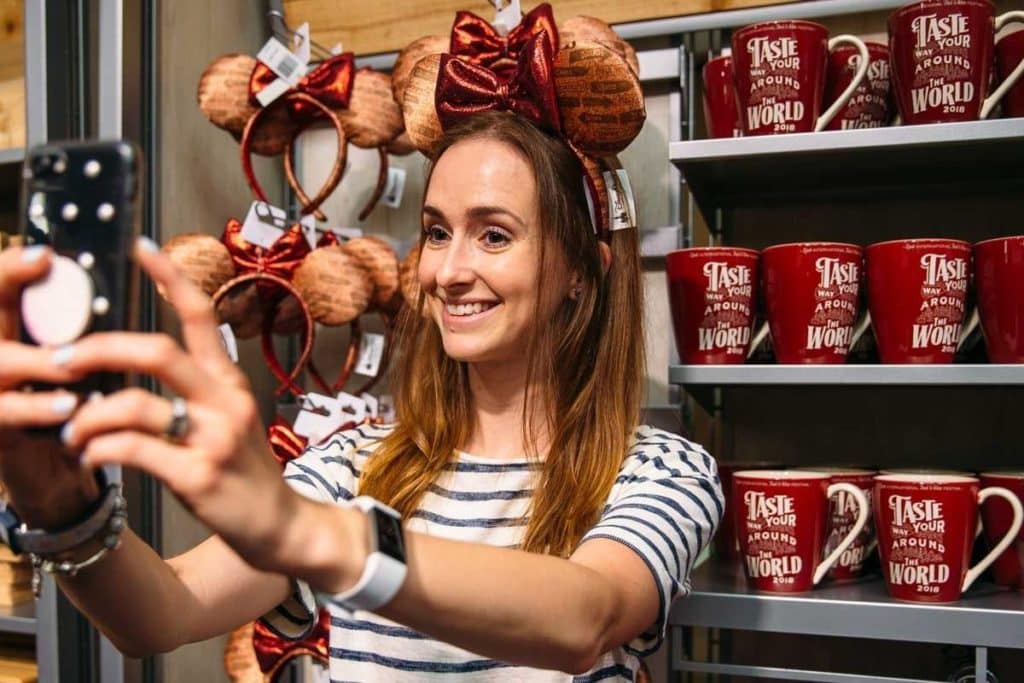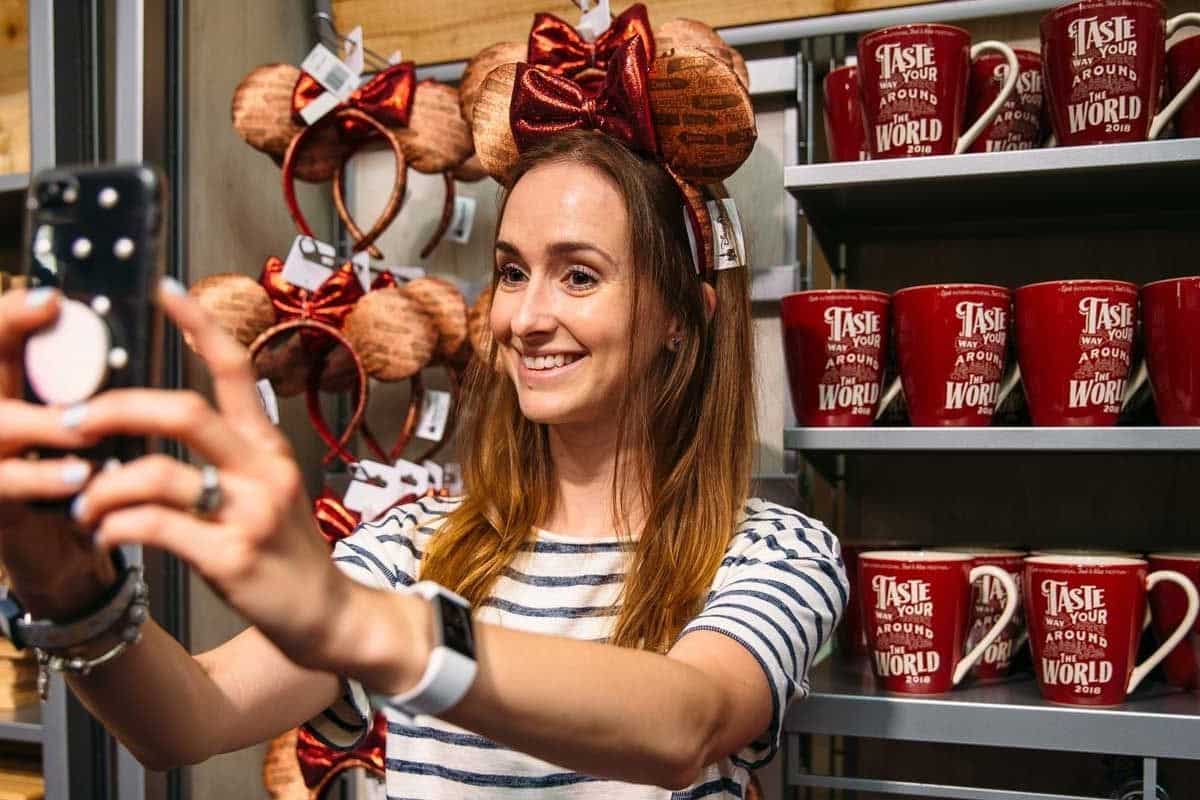 In 2022, the Epcot International Food and Wine Festival ran from July 14 through November 19.
The dates for 2023 aren't available yet, but are likely to be similar. So booking somewhere between mid-January to May is best.
Check out these monthly Disney vacation planning guides for more tips:
Book your Food and Wine Festival vacation package in advance
Book your Walt Disney World vacation package as far in advance as you can. If possible, 6 months or more ahead of when you want to go is optimal.
Not only is the Epcot Food and Wine Festival super popular, booking early will get you the best deal and resort of choice.
That said, it's not impossible to still get a good room and dining reservations if you book less than 6 months ahead. Just harder to pull off!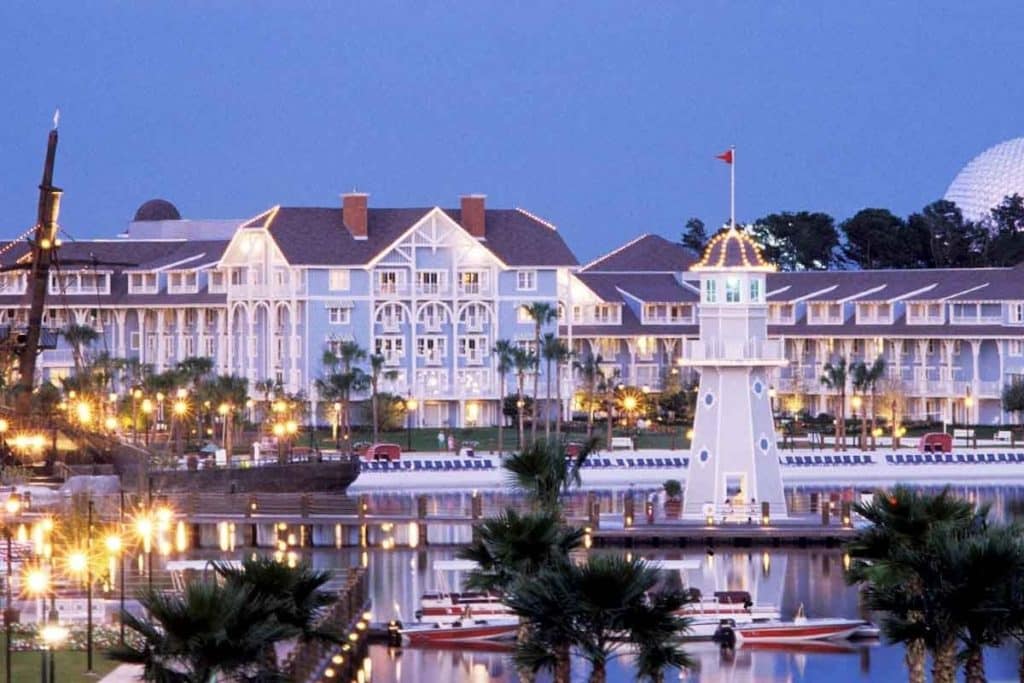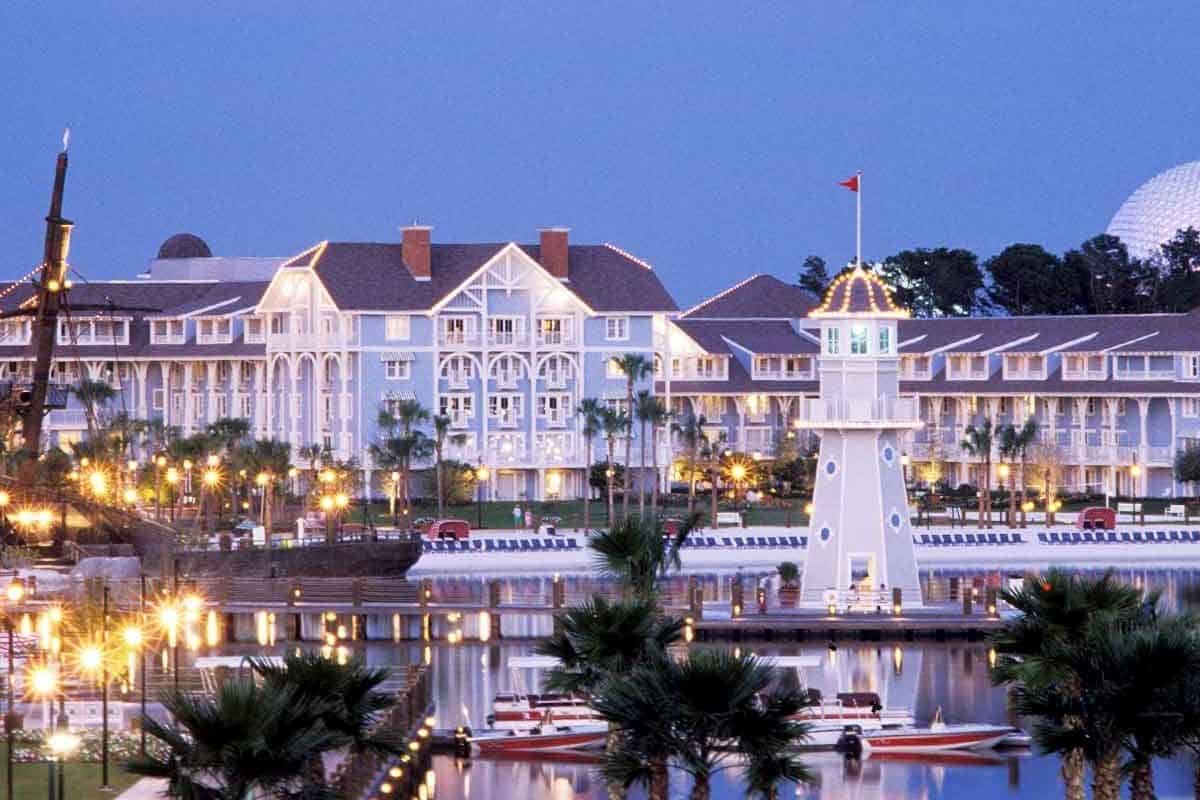 I highly recommend staying at Disney's Yacht Club Resort or Beach Club Resort, as they are the closest resorts to Epcot.
You can literally walk to Epcot from both resorts, which will be great after a day of stuffing yourself silly with delicious food.
And let's be honest, probably an adult beverage or 2.
Disney's Riviera Resort and Caribbean Beach Resort are also nearby. While they are not walkable, you can take the Skyliner to Epcot and enjoy aerial views along the way.
You might also like: How to Do Disney World for Adults
Select your dining reservations up to 180 days before your trip
If you plan to do a few sit-down meals, you'll want to select your dining reservations ahead of time, too.
While this won't guarantee you'll get a seat at the restaurant or dates of your choosing, it does up the odds.
While most of the festival food and wine is sold through food booths, some of Epcot's restaurants have special dishes or dining events, like a tequila lunch at La Hacienda de San Angel.
In addition, you can book a special package that gives you reserved seating at the Eat to the Beat concert along by booking at select Epcot restaurants.
Dining reservations can be made up to 180 days ahead of your trip. If you are staying at a Disney World resort, you can make reservations for up to 10 days beyond the first day of your trip.
Decide if you want Genie+ or Lightning Lane passes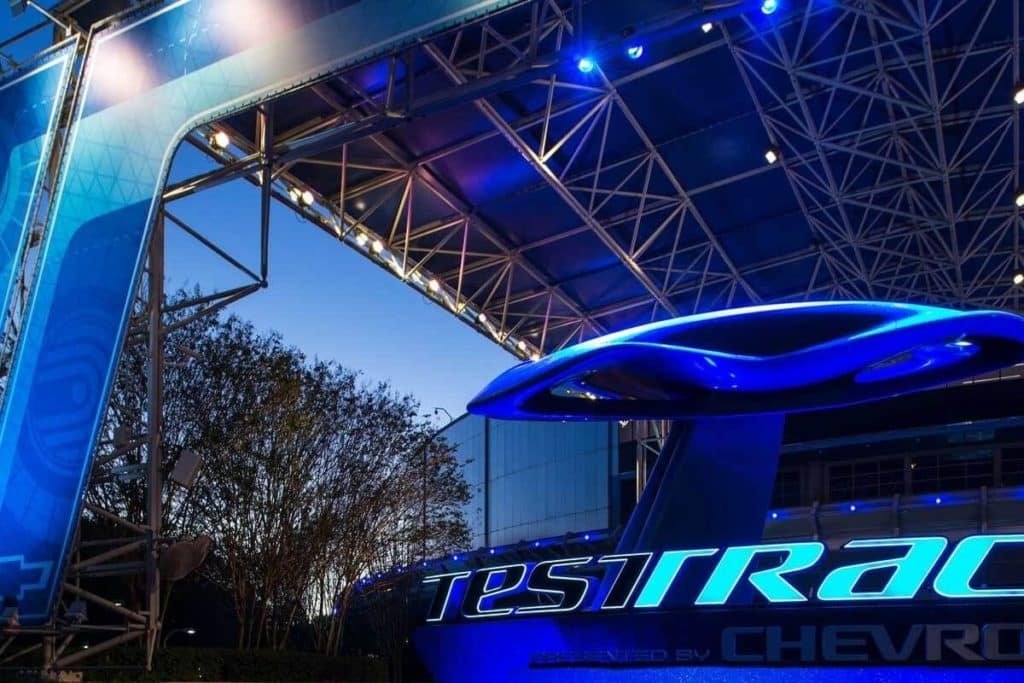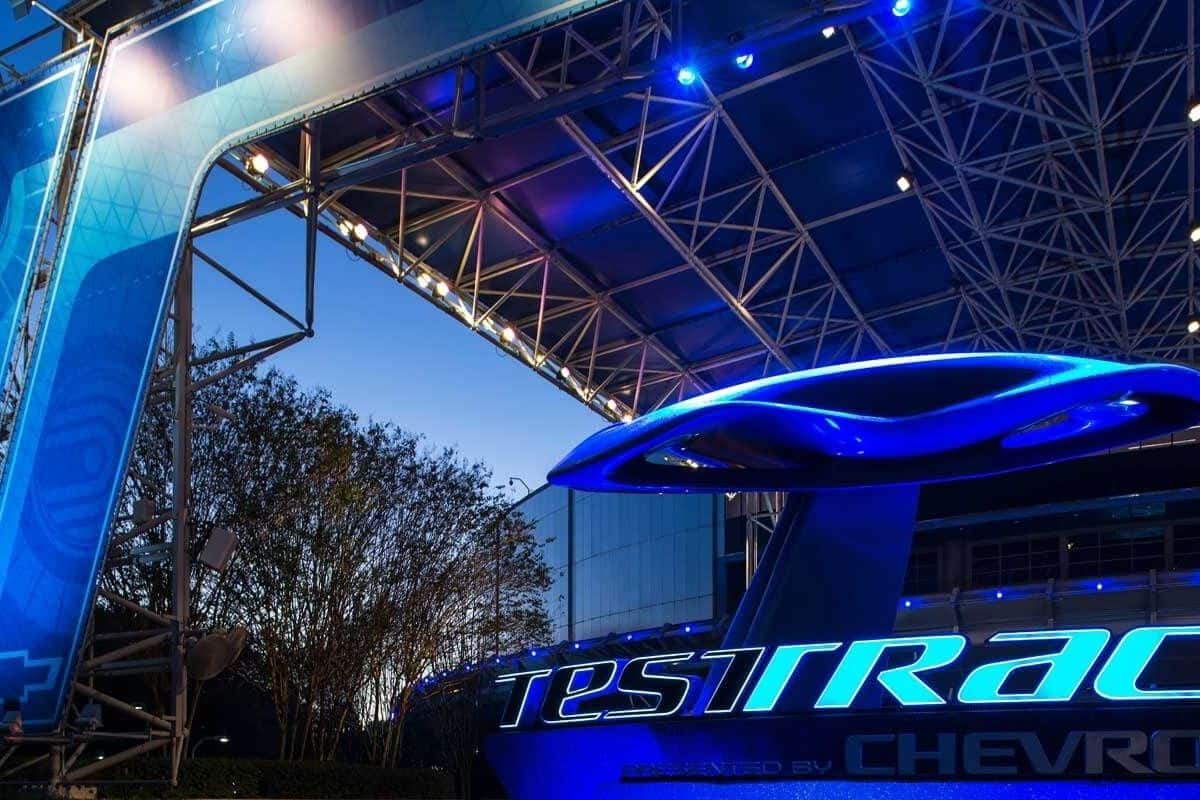 The days of 60 day Fastpass picks are long gone!
These days, if you want to avoid a long wait for popular rides, you'll want to pony up the cash for Genie+ or purchase individual Lightning Lane passes (if the ride you love offers 'em!).
Pop over to my Genie+ & Lightning Lane guide for more tips on what's available so you can decide if either option is worth it for you!
Epcot Food and Wine Festival tickets are included in general admission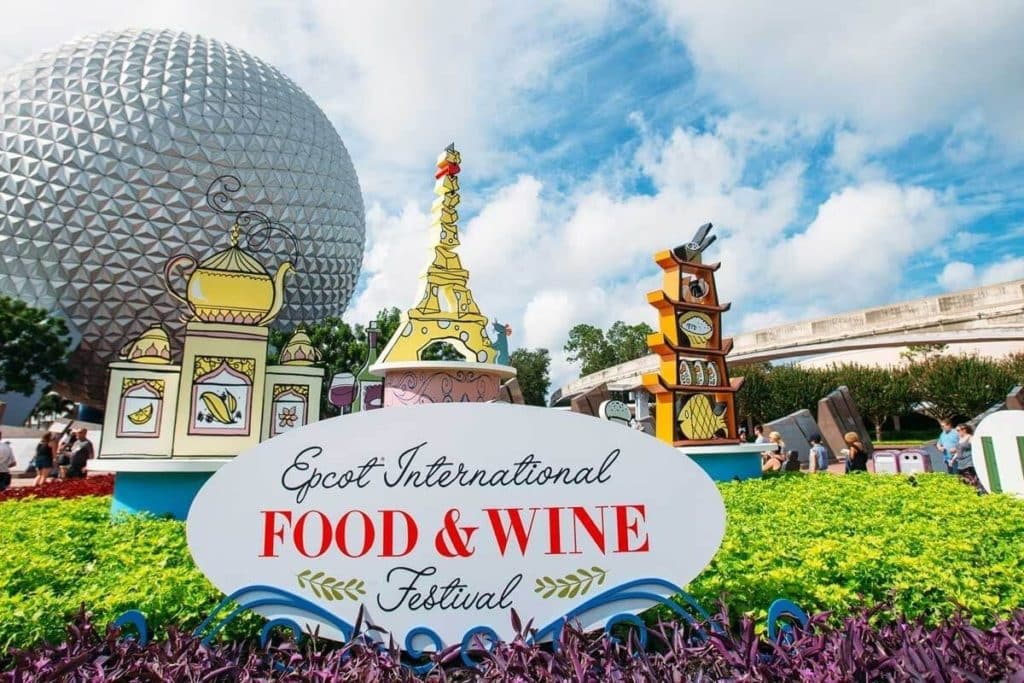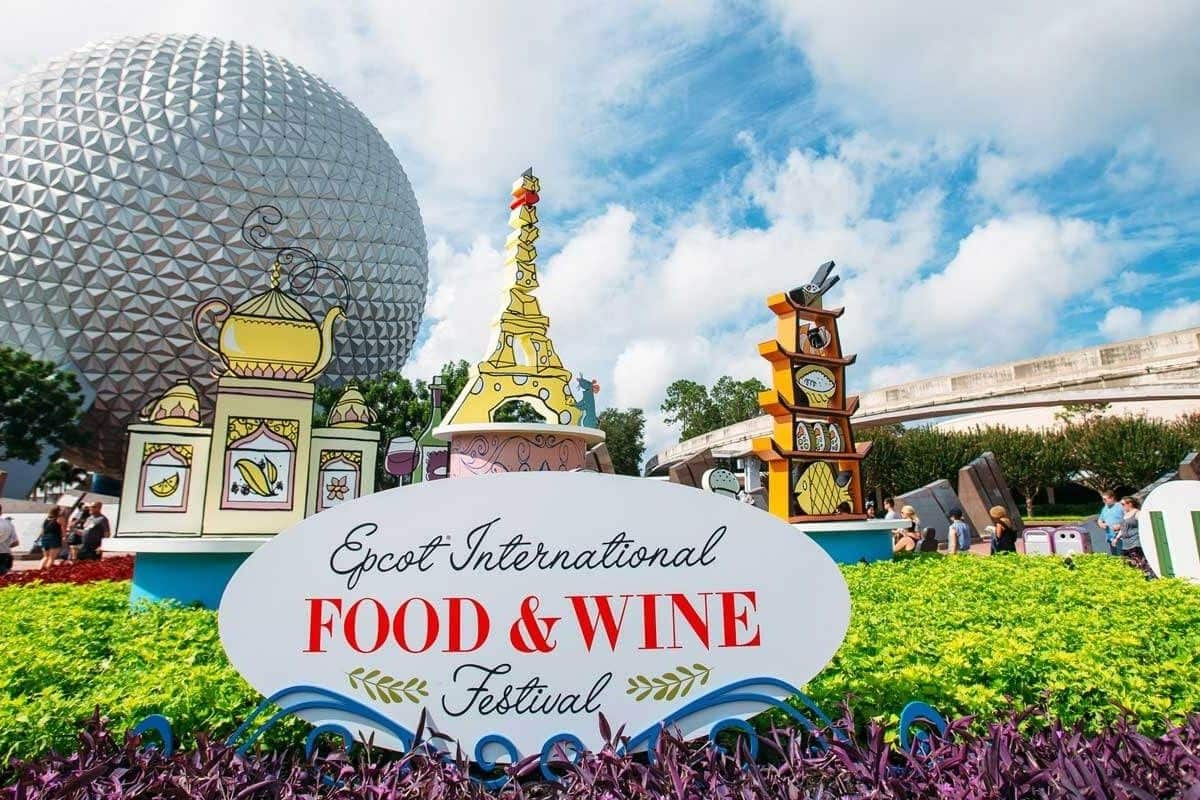 Unlike other special events at Disney World, such as Mickey's Not-so-Scary Halloween Party, admission to the Epcot International Food and Wine Festival is included in general admission to Epcot, including Disney World annual passholders.
If you've already booked your Disney World vacation package, including tickets, then you're all set! No need to buy another ticket, pass, or wristband.
If you aren't planning to stay at a Disney World resort, which makes you eligible for a cost-saving vacation package, you can still purchase tickets individually.
A single day admission to Epcot starts at $109 for age 10+ in 2022. The final ticket price can vary depending on whether you add the park hopper option, purchase multi-day tickets (which can lower the price a little), or visit on premium days (which can raise the price a bit).
Get the Epcot Food and Wine Festival menu and passport for free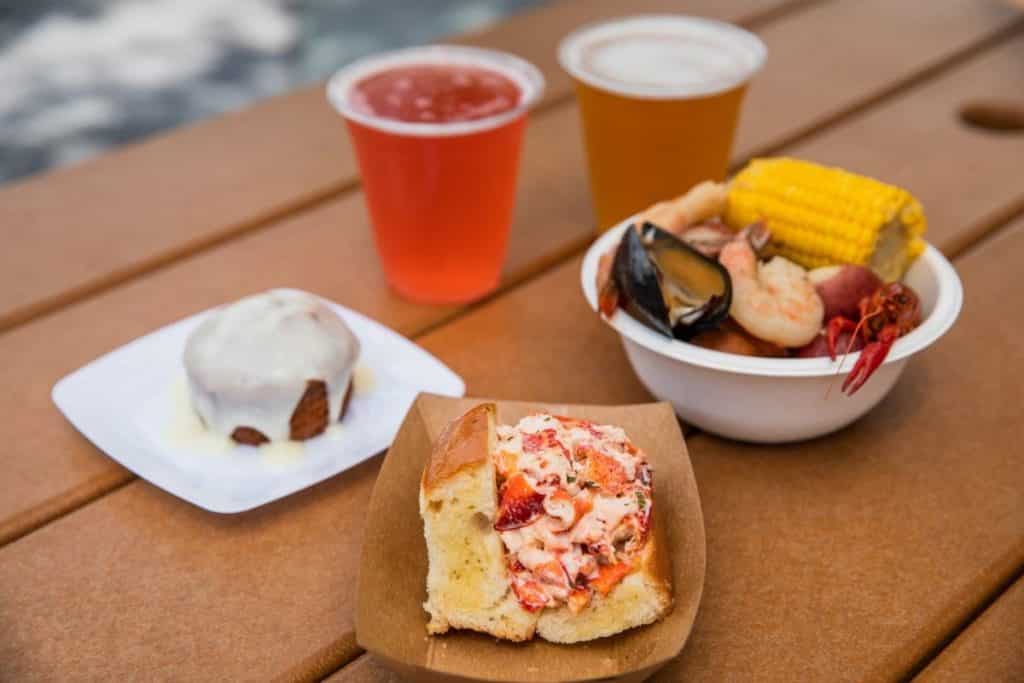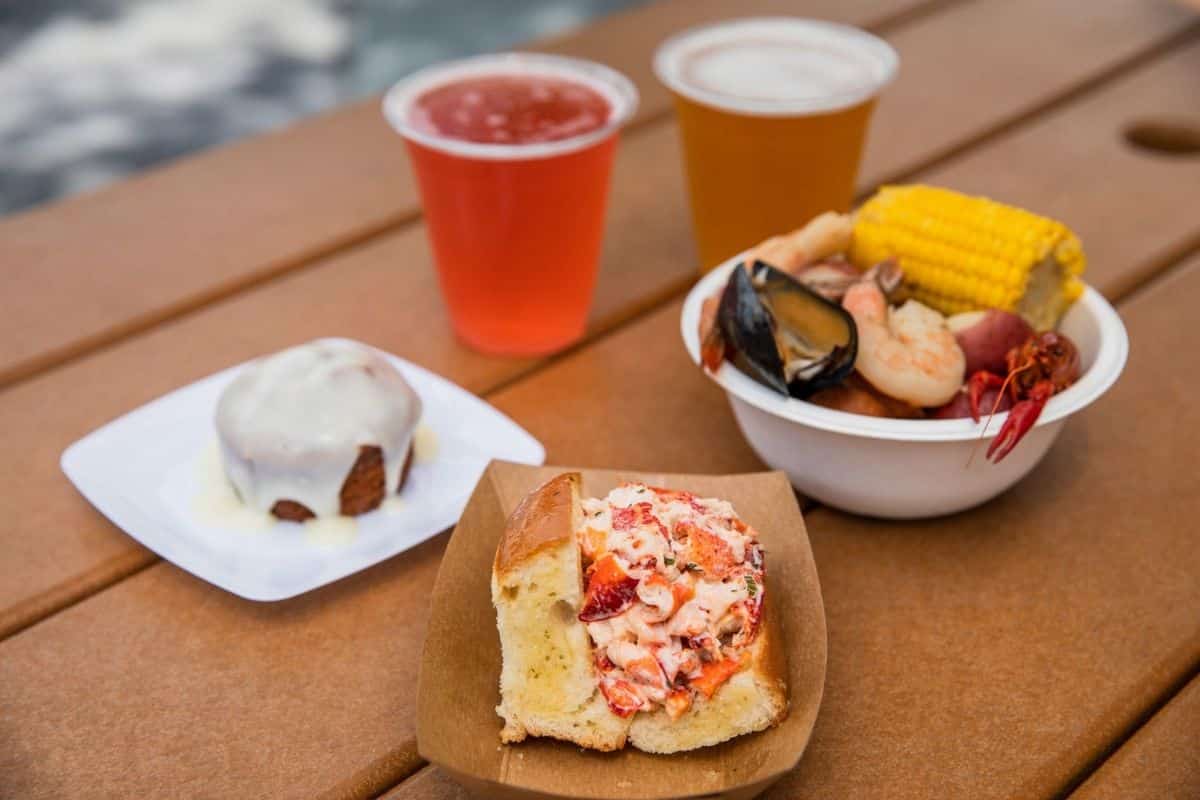 Make a game out of attending the festival by collecting stickers from each food booth.
You can get a free copy of the official Epcot Food and Wine passport at various locations around the park.
The passport also acts as a menu for the festival, which will make it easier to plan your day at Epcot.
Use the Disney Dining Plan…with exceptions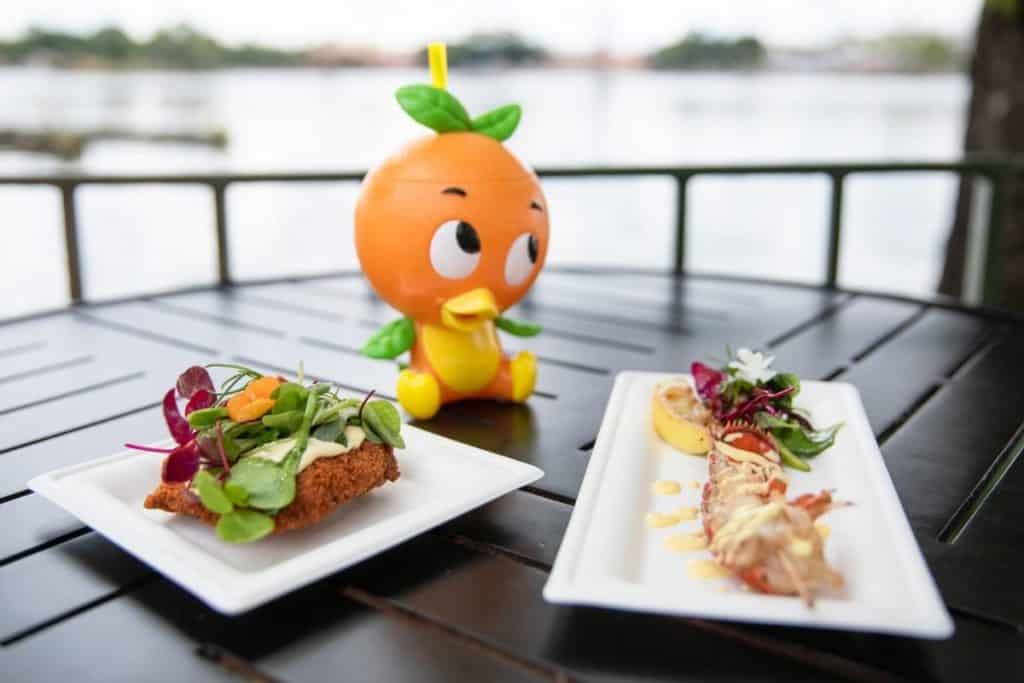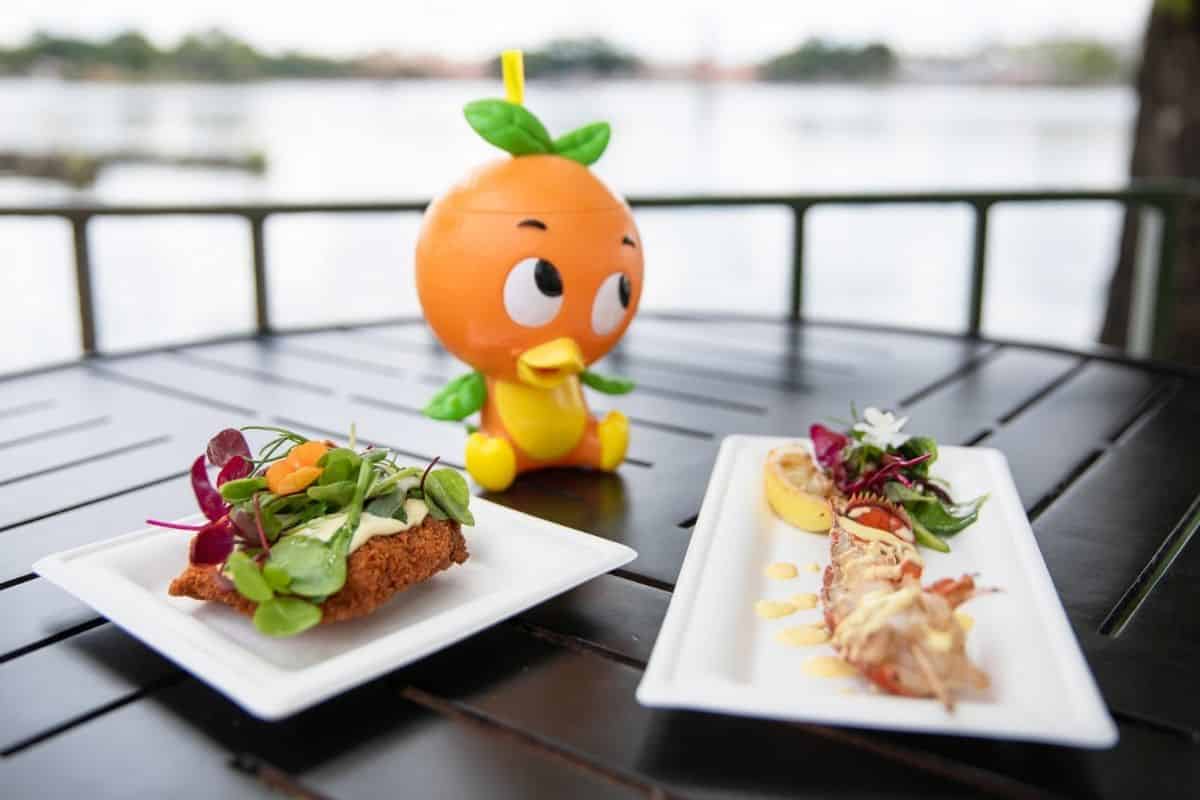 The Disney Dining Plan is currently on hold, but if whispers are right, it will be back, so save this tip for your 2023 visit in hopes it is back by then!
Yes, the Disney Dining Plan can be used at the Epcot Food and Wine Festival.
Typically most dishes and some drinks can be purchased using snack credits. So if you aren't visiting Disney solely to focus on the festival, but want to try a dish or 2, you won't have to plunk down extra money to do so!
You can also use your meal credits per usual, though special meal events, like the Parisian Brunch at Chefs de France, or culinary demonstrations, are not eligible for dining plan redemptions.
To learn more about this add-on and whether it's the right fit for you, check out my post about the pros and cons of the Disney Dining Plan.
Get a Disney gift card loaded with your max budget
To help you stay on budget, get a Disney gift card and load it with whatever your budget is.
Cards are reloadable, so you can reload it daily, too. Gift cards can be purchased ahead of time via ShopDisney or you can purchase one when you get to Disney World.
If you're really feeling in the spirit, Disney World has Food & Wine Festival gift cards available for purchase at Epcot and some Disney World resorts.
You can purchase mini gift cards at select stores within Epcot during the festival. The mini size is perfect for wearing around a wristband or lanyard without getting in the way!
You might also like: The Ultimate Guide to the Epcot Flower and Garden Festival
Avoid crowds by going to the festival during the week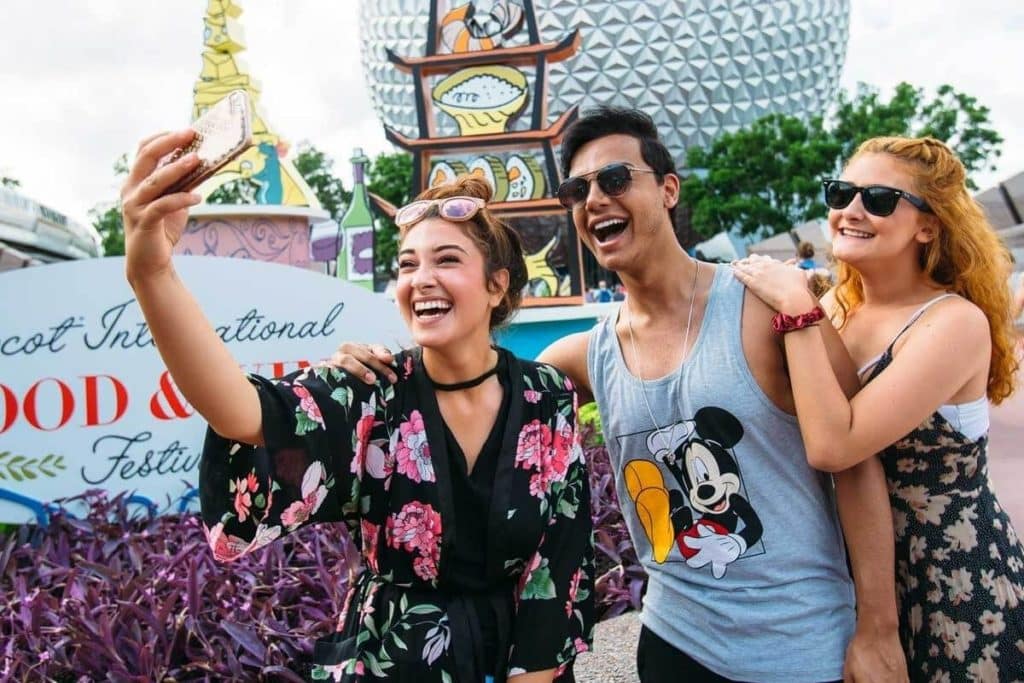 While Disney World generally has lower crowds throughout most of the Fall season, weekends at Epcot are super busy compared to the weekdays.
Why? Local residents and passholders that work during the week are more likely to hit up the festival during the weekend, adding to crowds.
If you have your hopes set for attending one of the Epcot Food and Wine demonstrations or classes, many of which only run on the weekends, you could reserve rides and taste testing for the week, then focus solely on learning on the weekends.
While you wouldn't be avoiding the crowds, you'll have to deal with it a bit less since you only have 1 thing to focus on that day.
Check out the FREE Epcot Food and Wine concerts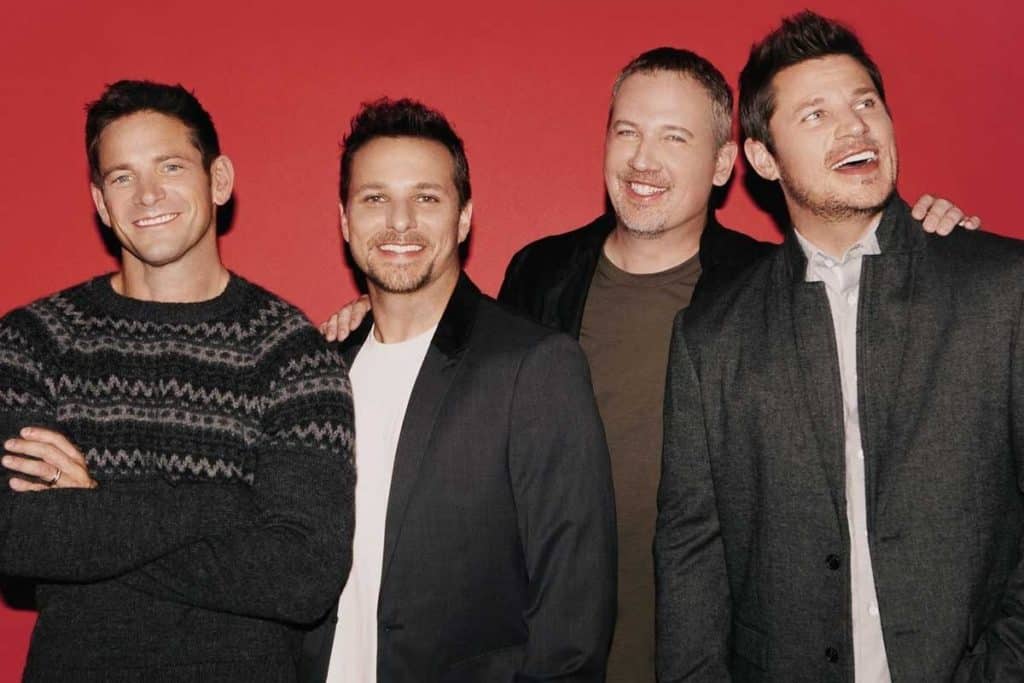 A big draw for the Epcot Food and Wine fest are the free concerts, featuring popular musical acts from years past, up-and-coming artists, and occasionally tribute bands from the Orlando area.
These concerts are a ton of fun and a great way to see artists from your childhood or new ones that are just starting to make waves in the music world.
Past acts include 98 Degrees (as seen above), Boyz II Men, Big Bad Voodoo Daddy, Plain White Ts, and Southern Avenue.
In 2022, concerts will run almost nightly at that American Gardens Theatre at 5:30 PM, 6:45 PM, and 8:00 PM.
Here's the schedule of bands and artists performing Eat to the Beat concerts in 2022, as of July 14, 2022:
July 14-15: Baja Men
July 16-18: Big Bad Voodoo Daddy
July 22-23: Tonic
July 24-25: Jeremy Camp
July 29-30: Taylor Dayne
July 31-August 1: Tiffany
August 5-8: Joey Fatone & Friends
August 12-13: The Devon Allman Project
August 14-15: Christopher Cross
August 19-20: Steve Augeri (formerly of Journey)
August 21-22: Air Supply
August 26-27: Blanco Brown
August 28-29: 98°
September 2-3: Southern Avenue
September 4-5: Kris Allen & David Cook
September 9-10: Hoobastank
September 11-12: Jimmie Allen
September 16-17: Los Amigos Invisibles
September 18-19: American Authors
September 23-24: BBMAK
September 25-26: Postmodern Jukebox
September 30-October 1: Stokley
October 2-3: Sheila E.
October 7-8: Mark Wills
October 9-10: 38 Special
October 23-24: Billy Ocean
October 28-31: Hanson
November 4-7: Boyz II Men
November 11-12: Kenny G
November 13-14: Sugar Ray
Sign up for runDisney's Epcot Food and Wine Half Marathon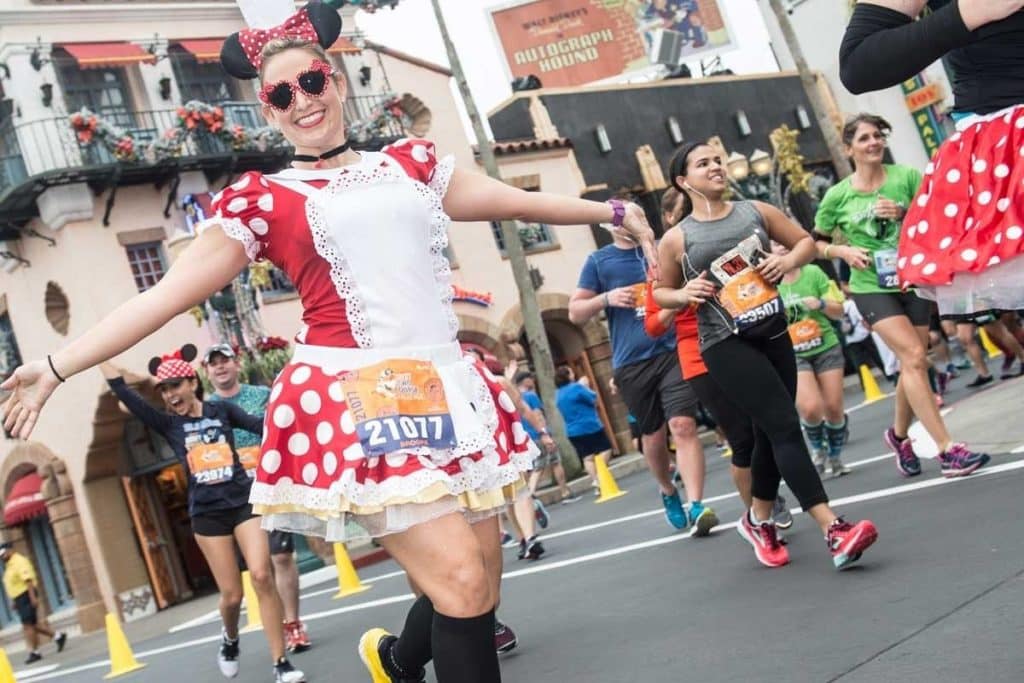 Officially dubbed the Disney Wine & Dine Half Marathon Weekend, this weekend-long event typically includes a 5K, 10K, and a half marathon.
Runners can also enroll in the Two Course Challenge, which includes the 10K race on Saturday and half marathon on Sunday.
In 2022, the Disney Wine & Dine Half Marathon weekend will take place November 3-6.
Registration costs for the races vary and can be found on the runDisney website.
Aside from the races, the Wine and Dine Half Marathon Weekend also includes a health and fitness expo and an exclusive post-race party.
Half marathon and Challenge runners get free entry to the post-race party. Other race runners, as well as friends and family can purchase tickets for $89 including tax.
Reconsider attending the Party for the Senses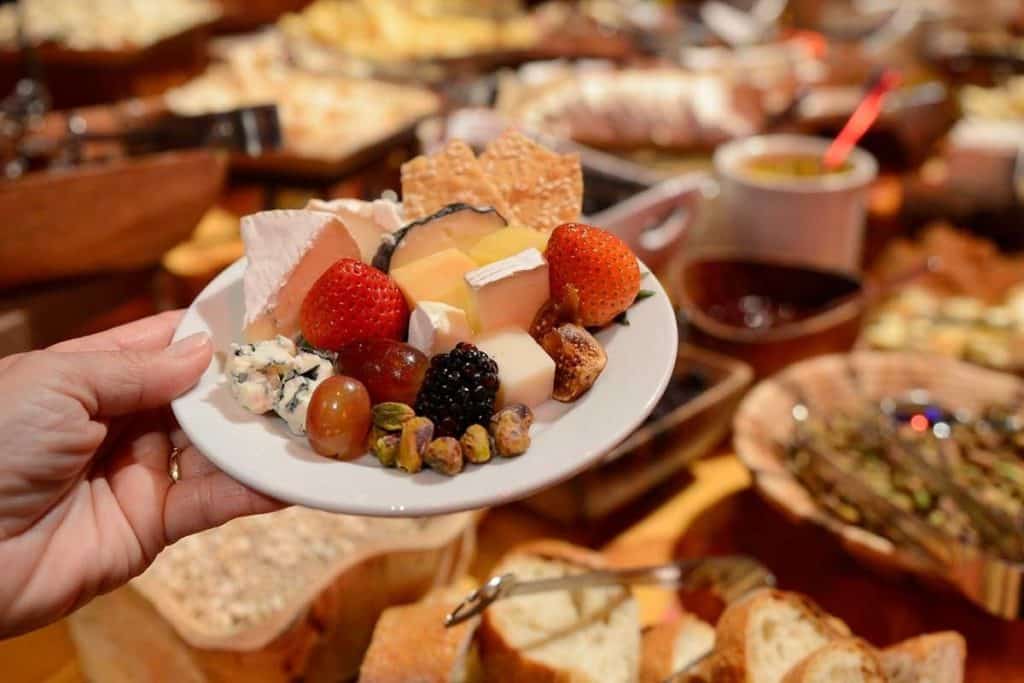 NOTE: Party for the Senses was put on hold in 2020 with no word on whether it is officially cancelled or expected to return in the future.
The Epcot Food and Wine Festival includes an optional ticketed party called Party for the Senses. It's like prom for foodies, complete with a band.
And friends, it's super expensive expensive. In 2019, the cheapest ticket available was $229, plus tax. There was also a VIP option for $359, plus tax. Neither ticket option includes admission to Epcot, which is required to attend the event.
Party for the Senses takes place on select nights, although it is not expected to run in 2022.
As much as I love a delightfully curated meal, I don't think it's worth it. Yes, Disney does special events quite well, a few of which I've happily plunked down the money for. But the price on this event is just freaking bonkers.
I'm not going to tell you NOT to attend it, because it's your money to spend.
But you can do heck of a lot more with $300+ at Disney World than a single event like this, like tours, spa time, fancy restaurant date, and so on.
Expand your cooking skills with a class or demonstration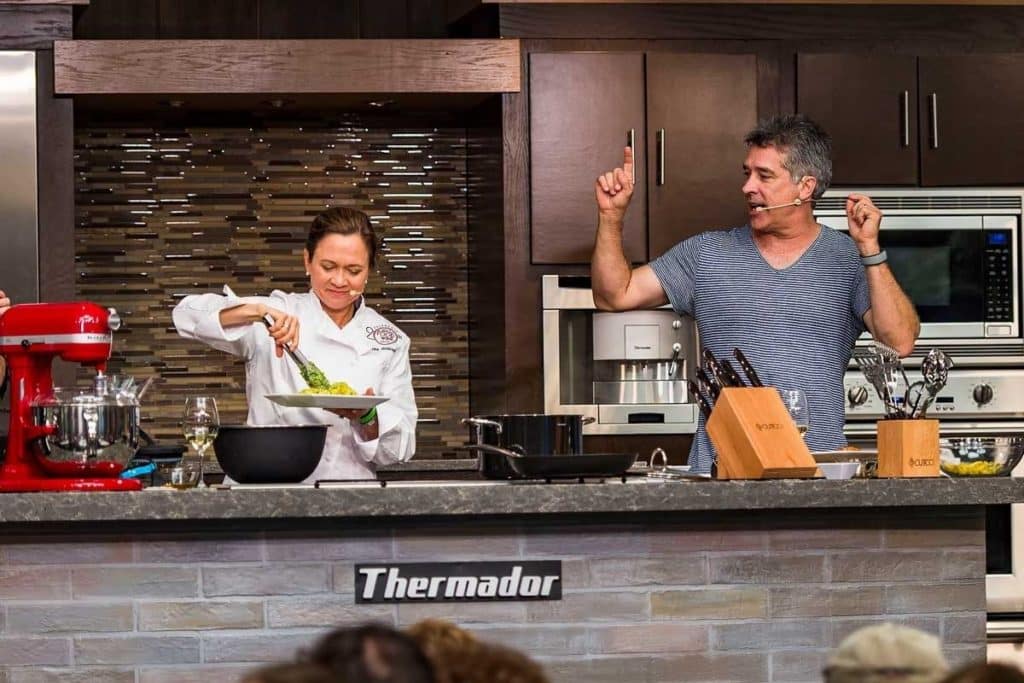 NOTE: Classes and demonstrations were put on hold in 2020, though are expected to return in the future. As of July 14, nothing has been added to schedule, so it is not likely to return in 2022.
While Party for the Senses is ridiculously priced, there are a handful of culinary classes that cost extra, but at a very reasonable price.
In the past, the Food & Wine Festival offered adult beverage tasting sessions, celebrity chef demonstrations, master culinary classes, a cheese seminar, a candy sushi making class for kids, and Sunday brunch with a celebrity chef. These classes ranged from $10-$139, not including tax.
Get your official Epcot Food and Wine shirts and other merchandise online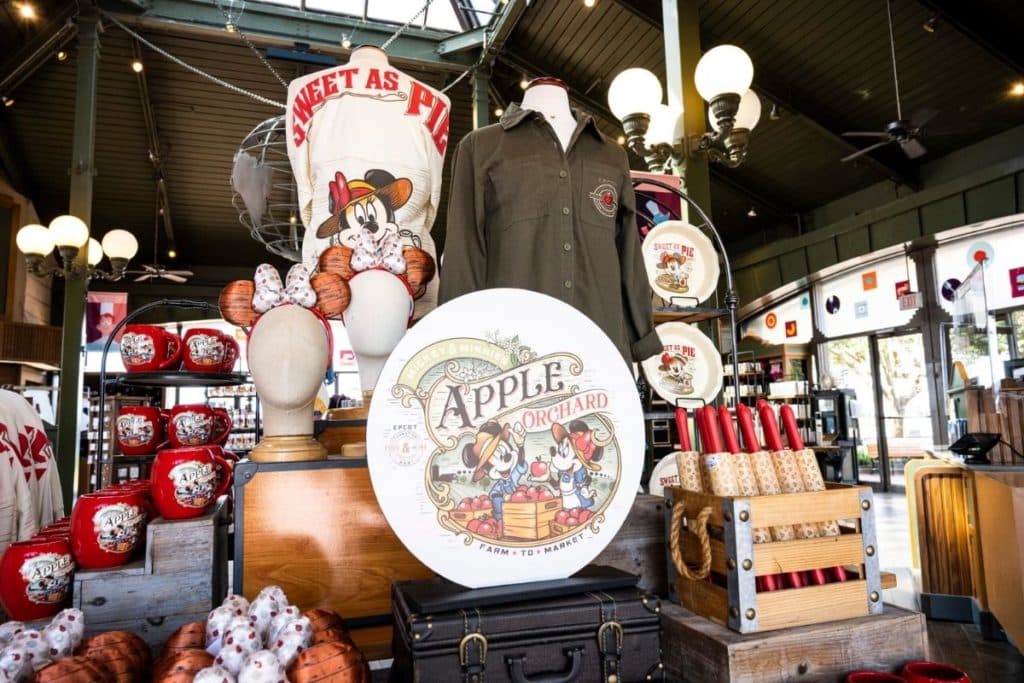 Whether you want the world to know pineapple dole whips are your bae or you collect Disney event memorabilia, be sure to pick up some lovely festival merchandise in the parks or on ShopDisney.
What are your top Epcot Food and Wine Festival tips?
Are you as excited as I am to taste food and adult beverages from around the world at Disney World's Epcot Food and Wine Festival?
Tell me your top Epcot Food and Wine Festival tips in the comments!
This post was originally published on September 16, 2016 on Frost + Sun. It was moved to The Park Pixie on May 4, 2021 and last updated on July 14, 2022.