Are you planning a trip to Disney World around Halloween and wondering what to do?
Look no further, for the answer is clear – attend Mickey's Not-So-Scary Halloween Party at Magic Kingdom!
With a famously spooky parade, a goosebump-inducing fireworks display, and an array of character meet-and-greets, this party is sure to be full of fun for all ages.
So put on your best costume and join me as I tell you all about this delightful Fall time holiday celebration.
What is Mickey's Not-So-Scary Halloween Party?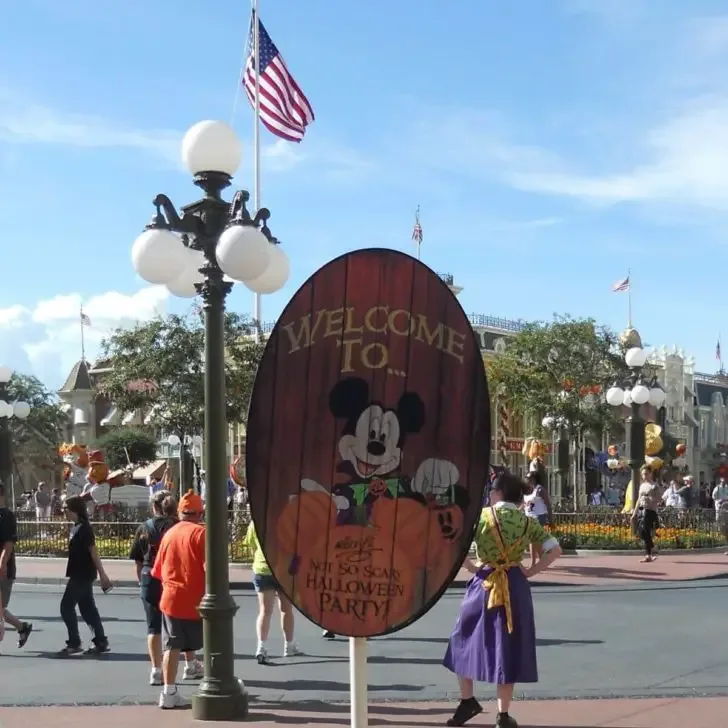 Get in on the spook-tacular fun this Fall with Mickey's Not-So-Scary Halloween Party at Walt Disney World's Magic Kingdom!
This special after-hours ticketed event, often referred to as MNSSHP, offers guests a unique chance to revel in the park's magic after it closes to the general public.
Tickets are offered to a limited number of guests, which helps keep wait times down for even the most popular rides.
Plus there are a ton of fun extras, like special character meet-and-greets, trick or treating, and special snacks and drinks.
It's basically like the usual after-hours event but a fun Halloween twist!
The party runs from 7 PM to midnight. However, guests are given party wristbands and can enter as early as 4 PM! That's 8 hours of Halloween fun!
Mickey's Not-So-Scary Halloween Party dates & prices for 2023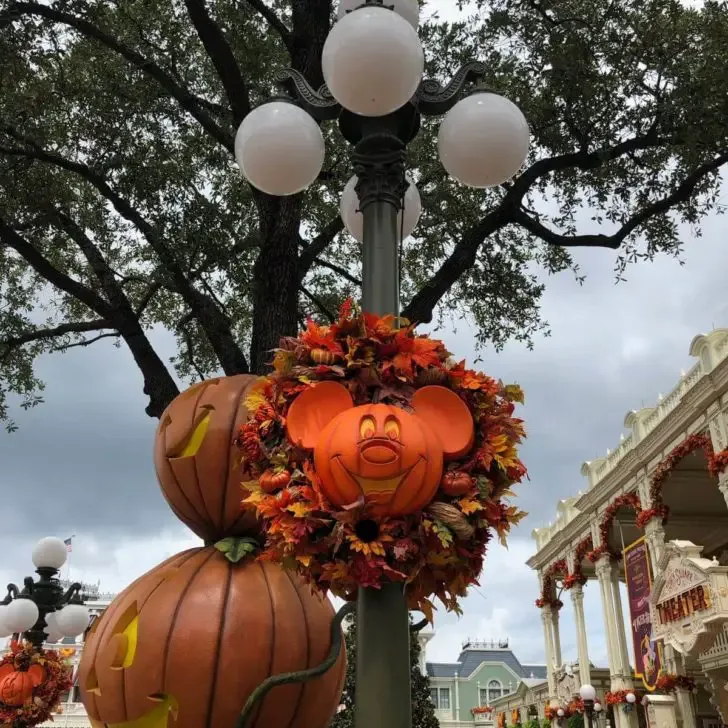 This year, Mickey's Not-So-Scary Halloween Party will run on select dates from August 11 through November 1, 2023.
Party dates will typically fall on a Sunday, Tuesday, Thursday, or Friday – with a few exceptions along the way.
Ticket prices range from $109 to $199, depending on the date. Disney Vacation Club members and annual pass holders get a $10 discount for select dates. Children under 3 are free.
Tickets go on sale starting May 2, 2023. However, if you have a reservation between August and November, you can purchase tickets starting April 27, 2023.
Here are the dates and prices (tax not included) for 2023:
| Date | Adult Tickets (10 & Up) | Child Tickets (3-9) |
| --- | --- | --- |
| Friday, 8/11/23 | $149 | $139 |
| Tuesday, 8/15/23 | $109 | $99 |
| Friday, 8/18/23 | $109 | $99 |
| Tuesday, 8/22/23 | $109 | $99 |
| Friday, 8/25/23 | $109 | $99 |
| Tuesday, 8/29/23 | $109 | $99 |
| Friday, 9/1/23 | $119 | $109 |
| Monday, 9/4/23 | $119 | $109 |
| Friday, 9/8/23 | $119 | $109 |
| Sunday, 9/10/23 | $119 | $109 |
| Tuesday, 9/12/23 | $119 | $109 |
| Friday, 9/15/23 | $119 | $109 |
| Sunday, 9/17/23 | $119 | $109 |
| Tuesday, 9/19/23 | $149 | $139 |
| Friday, 9/22/23 | $149 | $139 |
| Sunday, 9/24/23 | $149 | $139 |
| Tuesday, 9/26/23 | $149 | $139 |
| Thursday, 9/28/23 | $149 | $139 |
| Friday, 9/29/23 | $149 | $139 |
| Sunday, 10/1/23 | $149 | $139 |
| Tuesday, 10/3/23 | $169 | $159 |
| Thursday, 10/5/23 | $169 | $159 |
| Friday, 10/6/23 | $189 | $179 |
| Monday, 10/9/23 | $169 | $159 |
| Tuesday, 10/10/23 | $169 | $159 |
| Thursday, 10/12/23 | $169 | $159 |
| Friday, 10/13/23 | $189 | $179 |
| Sunday, 10/15/23 | $169 | $159 |
| Tuesday, 10/17/23 | $169 | $159 |
| Thursday, 10/19/23 | $169 | $159 |
| Friday, 10/20/23 | $189 | $179 |
| Sunday, 10/22/23 | $169 | $159 |
| Tuesday, 10/24/23 | $169 | $159 |
| Thursday, 10/26/23 | $169 | $159 |
| Friday, 10/27/23 | $189 | $179 |
| Sunday, 10/29/23 | $199 | $189 |
| Tuesday, 10/31/23 | $199 | $189 |
| Wednesday, 11/1/23 | $199 | $189 |
2023 Dates and Ticket Prices for MNSSHP
Can guests wear Halloween costumes?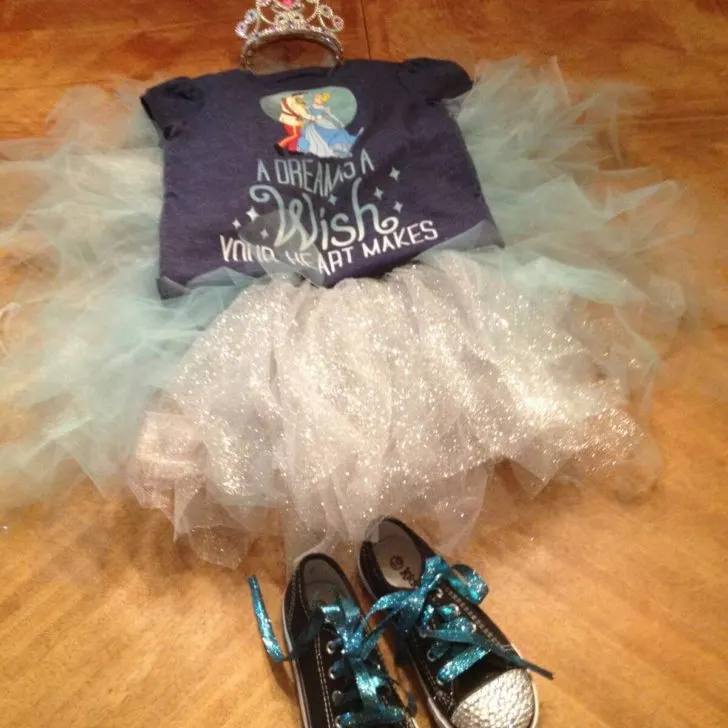 Typically only kids 13 and under can wear a costume in the park. However, Mickey's Not-So-Scary Halloween Party is one of few times a year that guests of all ages can wear one!
That said, guests still have to follow some basic rules when it comes to wearing costumes in the park.
Guests still have to follow the basic dress code that doesn't allow obscene, violent, or suggestive clothing. In other words, don't reveal too much skin, no swear words, no violent images, and so on.
In addition, the clothing can't drag on the ground, be excessively torn, or have sharp objects for safety reasons.
So if you dream of dressing as a princess, make sure your gown doesn't have a train and otherwise isn't dragging on the ground.
And if you come dressed as a zombie, be mindful of your clothing and make sure it your costume can't easily get caught on something.
Or if you were wishing to come as a punk rock kid, stick to flat studs and leave the spikes at home.
Next, costume props are allowed, except for realistic weapons and masks.
I've seen lightsabers at this event, and they sell toy swords in the park. So the concern here is that the prop can't be easily mistaken for a real weapon, such as a gun.
Lastly, guests dressed as characters cannot pose for pictures or sign autographs.
Overall, this is your chance to cosplay or wear something fun and silly, so go all out – but be mindful of the rules.
As much as I enjoy Disneybounding (or dressing like a character without a costume), I do love a good costume party! Now to think of a good costume idea…so many options!
Trick-or-treating across the lands
Embrace the kid in you and collect delicious candy from across the lands in Magic Kingdom.
The trick-or-treat stations are sponsored by Mars Wrigley, so you know they'll have some good stuff, like M&Ms, Skittles, 3 Musketeers, Twix, and more.
If you have food allergies, you can get a teal trick-or-treat bag from any cast member that lets the cast members at the trick-or-treat stations know to give you a token instead of a candy.
Afterward, you can exchange the tokens at the Allergy Friendly Centers for allergy-friendly treats.
Since there is such a wide variety of food allergies, going to a central location makes the most sense to ensure the smaller locations don't run out and disappoint the kiddos.
I love that this event includes trick-or-treating – especially for families who may not get to experience this where they live!
It's even more special that they keep folks with food allergies in mind!
Ride all the rides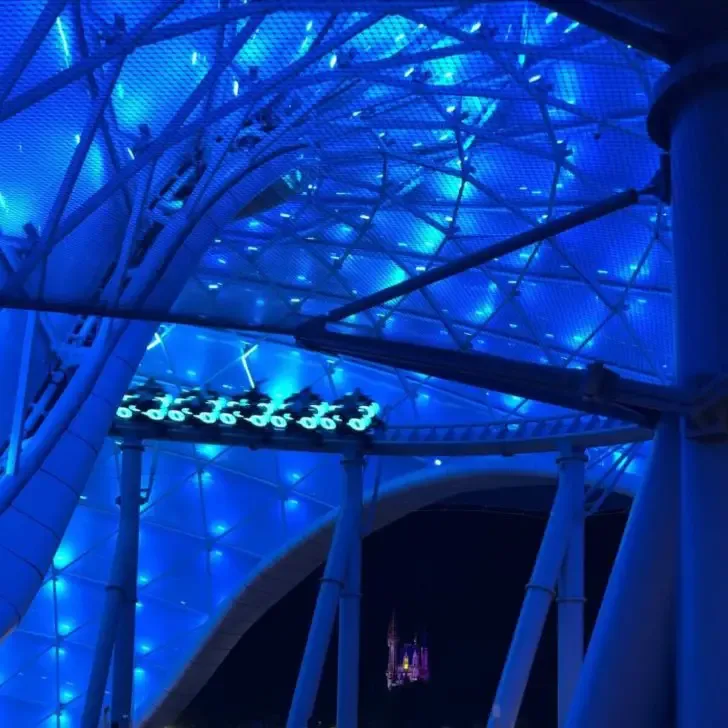 A big plus to attending after hours events such as Mickey's Not-So-Scary Halloween Party is that most of the rides are open and have much shorter lines than usual.
Whether you're looking for a thrill ride on Big Thunder Mountain or are keen to experience a blast from the past with the Mad Tea Party, there are a range of exciting rides to choose from.
And yes, for those who really want to get their adrenaline pumping, TRON Lightcycle Power Run WILL be running during this event.
TRON will still have a virtual queue for this event, so you'll need to keep that in mind if you want to check it out. Disney hasn't released official details on how it will work yet.
However, during regular after hours events and extended evening hours, guests could join the virtual queue at 6 PM.
I suspect it will be the same for MNSSHP. I'll be sure to update this post if that changes!
Here's a list of rides that will be available during this Halloween party event:
Adventureland
Jungle Cruise

Magic Carpets of Aladdin

Pirates of the Caribbean

Swiss Family Treehouse
Frontierland & Liberty Square
Big Thunder Mountain Railroad

Haunted Mansion
Fantasyland & Storybook Circus
The Barnstormer

Dumbo the Flying Elephant

It's a Small World

Mad Tea Party

The Many Adventures of Winnie the Pooh

Prince Charming Regal Carousel

Peter Pan's Flight

Seven Dwarfs Mine Train

Under the Sea ~ Journey of the Little Mermaid
Tomorrowland
Astro Orbiter

Buzz Lightyear's Space Ranger Spin

Monster's Inc Laugh Floor

Space Mountain

Tomorrowland Speedway

Tomorrowland Transit Authority People Mover

TRON Lightcycle Power Run
Can I use Genie+ during the event?
No, Genie+ cannot be used during the event. Even if you purchase Genie+ the same day as the party, it will not show availability for Magic Kingdom during the event hours.
Check out the character meet-and-greets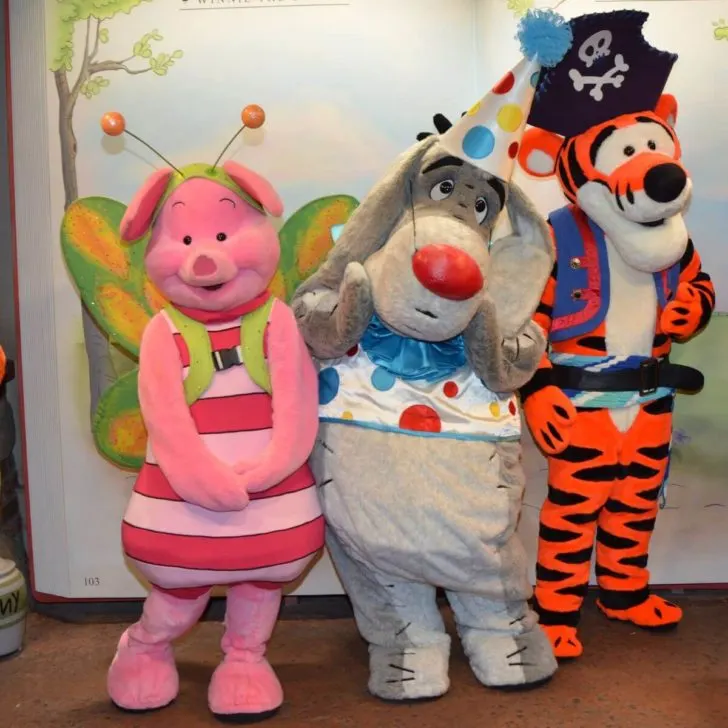 No matter how old you are, meeting your favorite Disney character is always a special treat!
Many of the classic characters will be available during the party, plus a few extras – and many of them will be wearing their own Halloween costumes!
Disney's hasn't announced an official list of characters that will be available in 2023.
However, you can usually count on Mickey & Minnie, Jack Skellington & Sally from Tim Burton's The Nightmare Before Christmas, a handful of Disney princesses, and of course, plenty of Disney villains.
So have your camera ready and don't forget to post your character selfies and videos to Instagram and TikTok!
Dance the night away at the Disney Junior Jam dance party
Over at Cosmic Ray's Starlight Café, Disney Junior characters will be movin' and groovin' to the latest jams at the Disney Junior Jam dance party.
Given that it's hosted by Disney Junior characters, this one's geared toward the little kiddos.
And let me tell you, it is a great way for the little ones to get their energy out and have some extra-special fun with their favorite characters!
We took one of my nieces when she was 4 and she absolutely LOVED this part of the party!
She had a grand ol' time just jumping and running around, super excited that Minnie was boppin' along right next to her. Plus she looked super cute in the Cinderella tutu I made her!
Listen to the Cadaver Dans Barbershop Quartet
Step into Frontierland for an unforgettable experience of the Cadaver Dans Barbershop Quartet!
These prolific performers, who are actually the original Dapper Dans from the Main Street USA barbershop, will regale you with spooky versions of classic hits and new songs alike.
You can catch these singing dudes over by the Frontierland Trading Post and Shootin' Arcade.
Watch Disney's Boo-To-You Halloween Parade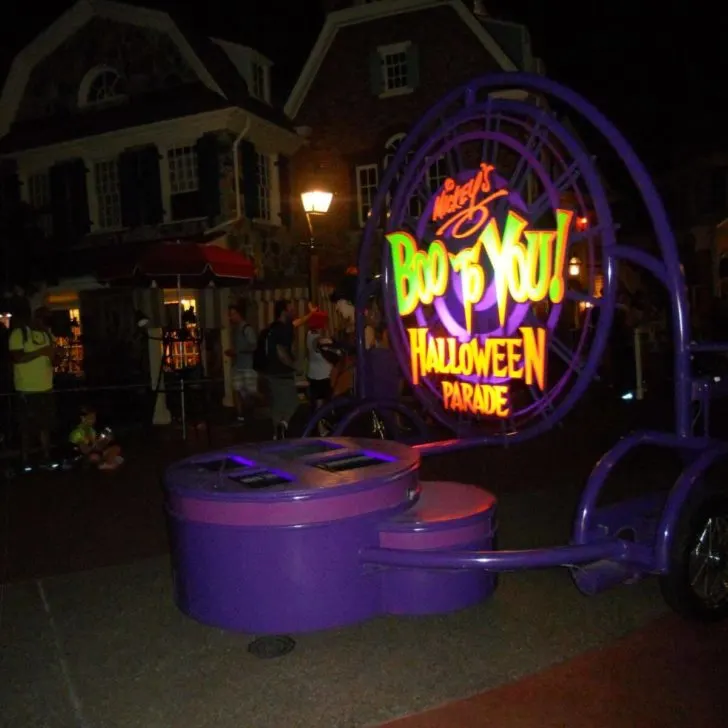 It's not a Disney World After-Hours event without a fun nighttime parade.
Disney's Boo-to-You Halloween Parade is filled with exciting moments, from appearances by your favorite characters, including villains, to dancing skeletons and ghosts galavanting down Main Street.
In past years, this parade would run twice during the party. Times haven't been announced yet, but as soon as that information becomes available, I'll be sure to let you know!
This spooky procession is a wickedly fun time and not to be missed!
Marvel at the Hocus Pocus Villain Spelltacular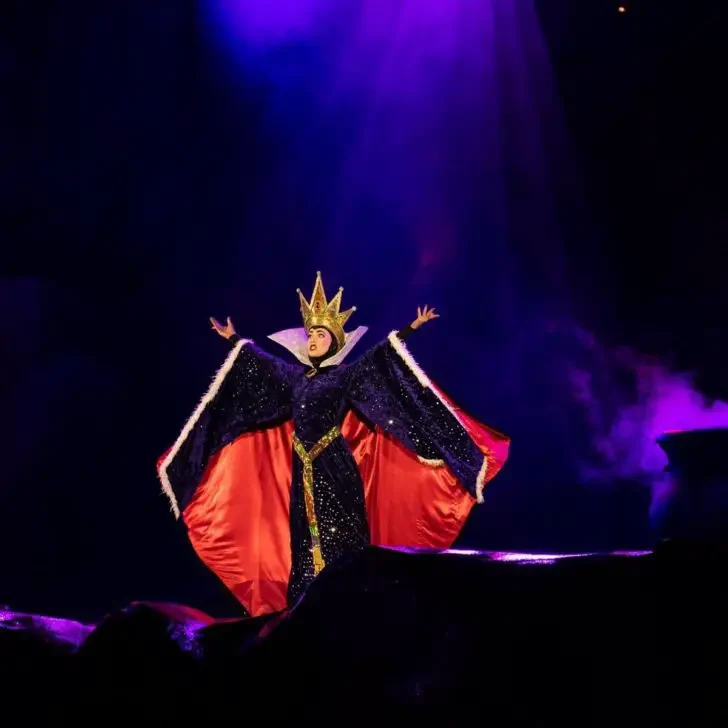 If you thought Halloween at Disney World couldn't get any better, then strap yourself in because the Hocus Pocus Villain Spelltacular is about to make it even spookier!
This epic stage show takes place in front of Cinderella's Castle, where the iconic Sanderson sisters from Hocus Pocus will be getting up to all sorts of mischief with a little help from villain friends like Captain Hook, Cruella de Vil, Dr. Facilier, Hades, Jafar, Malificent, Oogie Boogie, and more.
Follow along as they put a spell on everyone and find out who truly rules this dark night.
As soon as times for this show become available, I'll let you know!
Watch Disney's Not-So-Spooky Spectacular fireworks
Along with a fun parade, fireworks are a must to cap off a fun night at Magic Kingdom.
Disney's Not-So-Spooky Spectacular is a special fireworks show you can only see during this event.
Hosted by Jack Skellington, this show is a nightly highlight of Mickey's Not-So-Scary Halloween Party, with an incredible fireworks display plus lasers, dancing pumpkins, and ghostly projections that dance across Cinderella's Castle.
Watching this show is another must-do at MNSSHP!
In past years, an upgrade was available called the Disney's Not-So-Spooky Spectacular Desert Party.
Like similar dessert parties at Magic Kingdom, this party offers special seating for the fireworks along with yummy treats.
No word yet on whether this party will return in 2023. If it does, expect to shell out around $100 or more in addition to party tickets.
Personally I don't think this is worth the extra cost, but you may find that it's worth it for you for the reserved seating alone!
Take all the magic shots and photo ops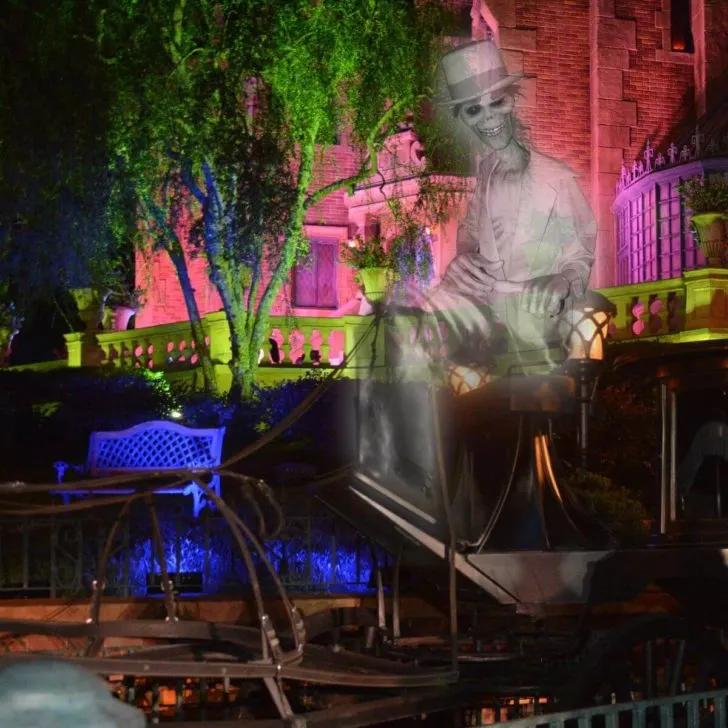 Get ready to strike a pose, as there are plenty of opportunities for you to capture and share your spook-tacular memories with friends and family.
When trick-or-treating or attending character meet & greets, be sure to look out for iconic Magic Kingdom photo ops, as well as magic shots.
If you're not familiar with magic shots – they are photo ops that include fun overlays in the final product, such as hitchhiking ghosts!
While Disney photographers will take photos with your phone, magic shots are exclusive to Disney, so you'll need to either purchase these photos individually or buy the Memory Maker package.
If you know you'll be building in time for photos, I definitely recommend getting the Memory Maker package before you go to save a bit of money!
Mickey's Not-so-Scary Halloween Party merchandise
Trick-or-Treating isn't the only way to enjoy this fun event! Those in attendance can also pick up special party merchandise to commemorate this spooktacular event.
You can find plenty of cute tees, frightfully fantastic headwear, limited edition trading pins, and so much more.
So don't forget your wallet along with all of your other accessories, because Disney truly has something for everyone when it comes to their show-stopping merch!
How to make the most of your night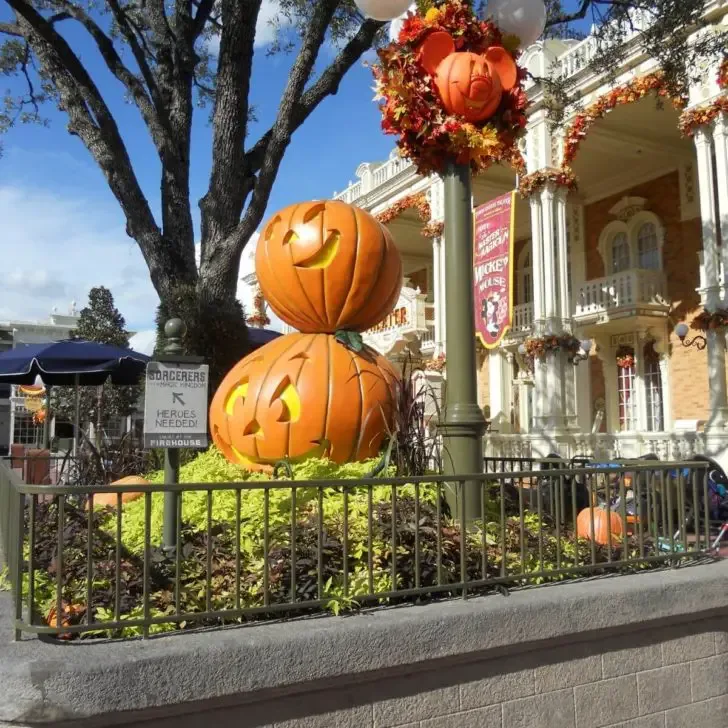 Halloween at Disney World's Magic Kingdom theme park is always a special experience, so why not make the most of it?
First, if you don't have an annual pass, don't waste a ticket on visiting other parks before the party.
Instead, schedule a rest day! That way you'll be well-rested and have plenty of energy for the night's festivities.
Enjoy the resort pool, do some shopping at Disney Springs, have breakfast at a resort with your favorite Disney characters – there's plenty of non-park activities to choose from.
We got breakfast at Chef Mickey's and checked out the gift shops at the Contemporary Resort. Afterward, we enjoyed the resort pool at Pop Century before getting ready for the party.
It was nice to rest our feet and stay cool – and still have lots of fun while doing it!
Next, get there at 4 PM to beat the crowds and ensure you don't miss any of the events and entertainment lined up.
Grab some merch, make a dining reservation, ride some rides; there's lots you can do in those 3 hours!
We went on a few rides, did some shopping, and had dinner at Cinderella's Royal Table all before the party even officially started!
Next, come up with a game plan beforehand so you make sure you hit up all the things you want to do.
Lastly, break out your favorite Halloween costume or at least wear something extra-fun to get into the spooky spirit!
My mom, sister, and I dressed as Princess Protection Security, while my niece went as Cinderella.
So what are you waiting for? Let's go explore Mickey's Not-So-Scary Halloween Party and have an unforgettable time!
Will you be attending Mickey's Not-So-Scary Halloween Party this year?
There's no better way to make your Halloween extra special than Mickey's Not-So-Scary Halloween Party at Disney World!
With its variety of activities, ranging from trick or treating to special shows and parades, you can make this Fall season one to remember for years to come.
So, if you're looking for a thrilling night that oozes Autumn vibes and creates memories to last a lifetime, definitely attend MNSSHP this year!
Before you move on, check out these posts for tips on visiting Disney World between August and October: