Are you a fan of the iconic Star Wars franchise? Are you looking for something to get your Disney+ subscription off to a great start?
Look no further, because there are 11 fantastic upcoming Star Wars series set to premier on Disney+ and they're sure to be out of this world!
From new seasons of hit shows like The Mandalorian and Andor to new series both animated and live-action, these small-screen adventures cover all corners of the Star Wars space fantasy universe.
It's an incredibly exciting time to be a wholesome sci-fi nerd! So buckle up, grab your emergency go-bags ,and prepare yourself for takeoff – here are 11 incredible Star Wars series coming to Disney+.
Ahsoka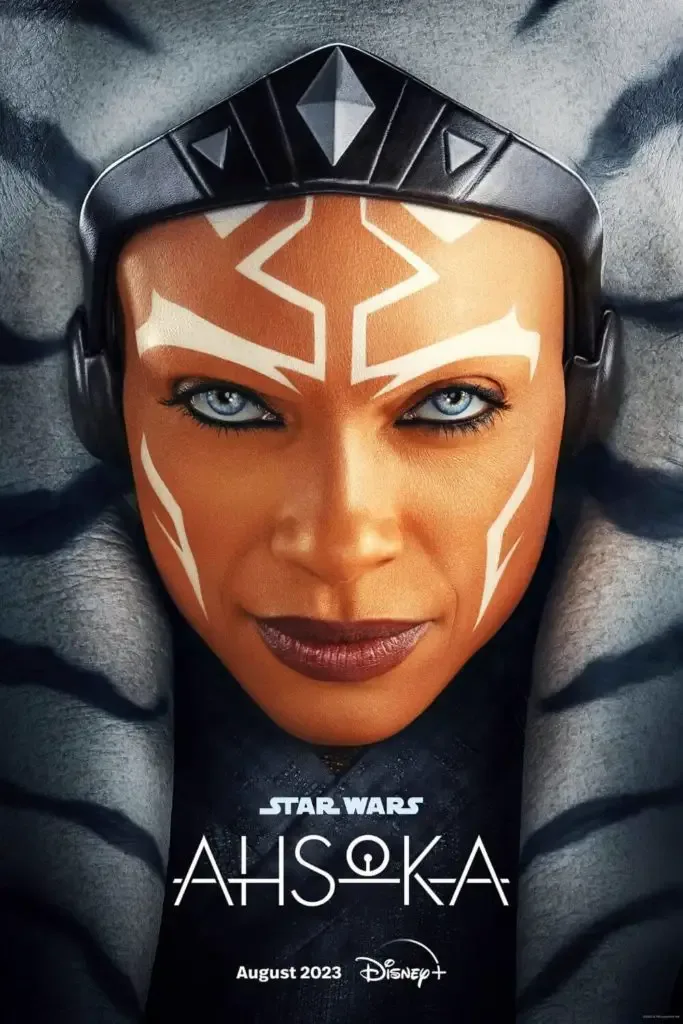 Release date: August 2023
If you're a Star Wars fan, then the announcement of the new Ahsoka series must have rocked your world!
We're all excited to see the beloved Jedi character, Ahsoka Tano (Rosario Dawson), on the small screen again, but this time in her very own show.
Natasha Liu Bordizzo (Sabine Wren), Hayden Christensen (Anakin Skywalker), Lars Mikkelsen (Grand Admiral Thrawn), and Mary Elizabeth Winstead (Hera Syndulla) will join Dawson in the show.
This witty and fearless Jedi has been a fan favorite since her appearance in The Clone Wars animated series and I can't wait to see what new adventures and challenges she'll face in her solo venture.
Star Wars: The Acolyte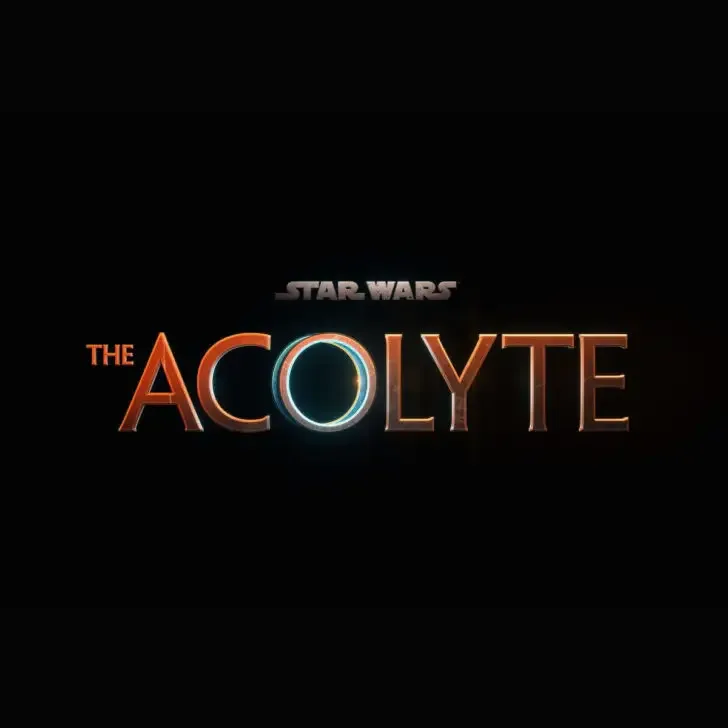 Release date: TBD 2024
When it comes to the latest addition to the Star Wars universe, The Acolyte, we can't help but feel a sense of excitement (and dread) for what's to come.
Set during the end of the High Republic era, this series promises to explore the darker side of the Star Wars galaxy far, far away.
And as Star Wars fans know, where there's darkness, there's always the potential for great storytelling.
With no shortage of intriguing characters and mysterious plot lines, I'm eager to see what The Acolyte has in store.
Plus it has an excellent cast attached, including Amandla Stenberg, Lee Jung-jae, Carrie Anne Moss, and Jodie Turner-Smith.
Andor, Season 2
Release date: Summer 2024
Get ready for another season of Andor coming to Disney+ in 2024 with 12 episodes!
With his cheeky grin and quick quips, this former thief turned Rebel spy won everyone over in the first installment.
Personally I can't wait to see what Cassian Andor (Diego Luna) has up his sleeve in season 2.
Will he outsmart the Empire again? Or will they finally catch up to him?
One thing is for sure, we're in for a wild ride with Andor at the helm.
The Bad Batch, Season 3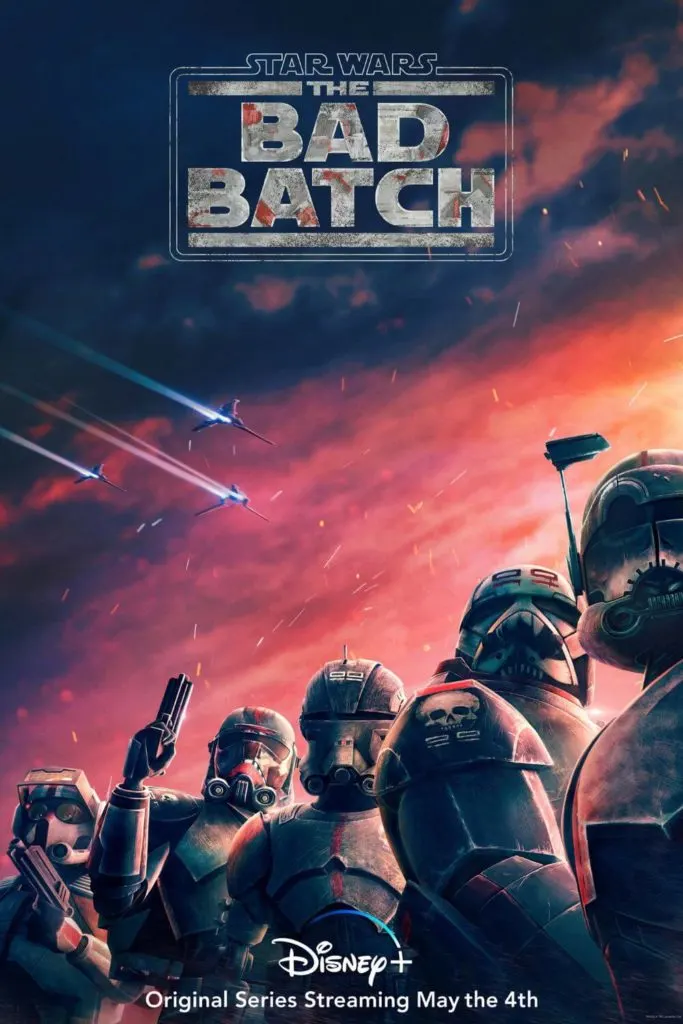 Release date: TBD 2024
Attention all Bad Batch fans! Are you ready for the ride of your life? Season 3 is finally upon us and it's guaranteed to blow your helmets off.
This season promises to be jam-packed with more action, suspense, and drama than ever before.
We'll be following Hunter, Echo, Tech, Crosshair, and Wrecker on their latest adventure across the galaxy.
Whether you're a hardcore fan or just tuning in, you won't want to miss a single episode.
So grab some snacks, buckle up, and get ready for an intergalactic rollercoaster ride that will leave you on the edge of your seat.
Season 3 of The Bad Batch is set to premiere sometime in 2024 and will be the final season of this animated series.
A Droid Story
Release date: June 2025
Get ready to witness an intergalactic adventure like never before!
The much-awaited animated Star Wars series, A Droid Story, will follow long-time fan favorites R2-D2 and C-3PO presumably in new missions and journeys across the galaxy.
As we wait in anticipation for this exciting series, there's no doubt that A Droid Story will be the perfect blend of humor, action, and heart, making it a must-watch for all Star Wars fans.
A Droid Story is currently scheduled to debut on Disney+ in June 2025.
Lando
Release date: TBD
Get ready to buckle up for an intergalactic ride because our favorite flashy scoundrel is getting his own show with the upcoming Star Wars series, Lando.
The series promises to explore Lando's life before we meet him in The Empire Strikes Back, providing us with insights into his character that we never knew we needed.
The charming and charismatic character never fails to impress, with Donald Glover giving us the suave delivery that makes Lando Calrissian a fan favorite.
Although not much is known about the show, with a galaxy of possibilities, it will undoubtedly keep us on the edge of our seats. I can't wait to see what hilariously risky business Lando gets himself into this time!
It might be a few years, though, as Lucasfilm President Kathleen Kennedy noted in a 2022 interview that not much has happened with this series due to Donald Glover's schedule.
Keeping my fingers and toes crossed that this one doesn't get cancelled or forgotten, because we seriously need more of this character!
The Mandalorian, Season 4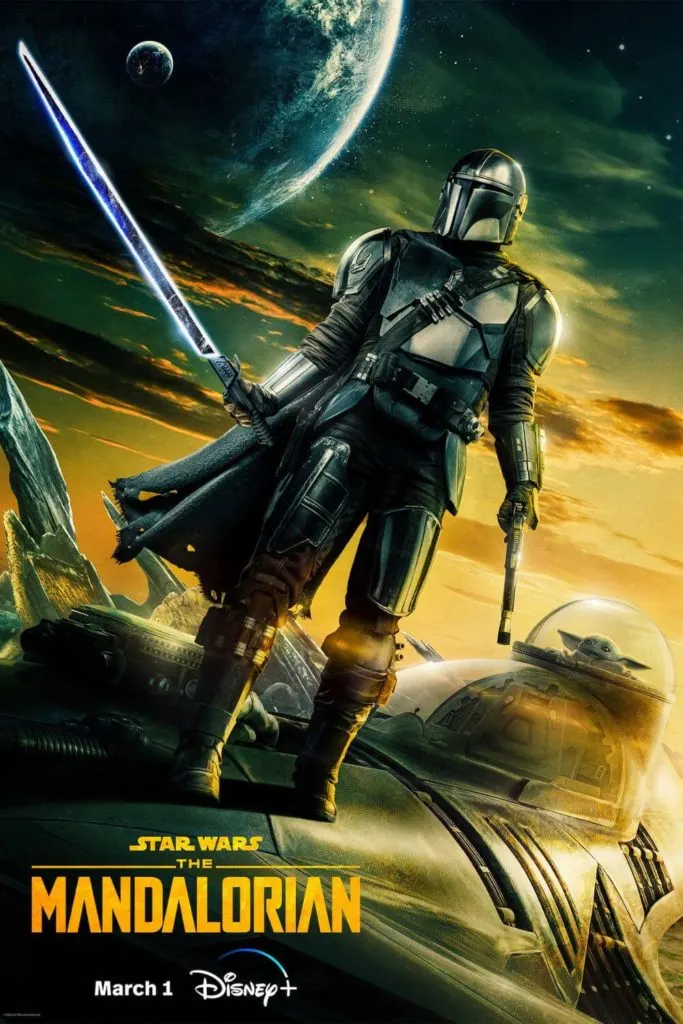 Release date: TBD
This is the way…to get excited for season four of The Mandalorian.
Season 3 may have just wrapped up, but Lucasfilm is already putting together the next season of my favorite Star Wars series, The Mandalorian.
Mando (Pedro Pascal) and Grogu have certainly captured the hearts of viewers with their charm and resourcefulness – who wouldn't want to see more of them?
Plus there are lots of other characters that I need to know more about, like Bo-Katan (Katee Sackhoff), Axe Woves (Simon Kassianides), Koska Reeves (Sasha Banks), and The Armorer (Emily Swallow). And I know I'm not the only one!
Although it might be a few years until season 4 even premieres, fans can expect another season of thrilling action, heartwarming moments, and maybe even a few unexpected surprises.
Star Wars: Skeleton Crew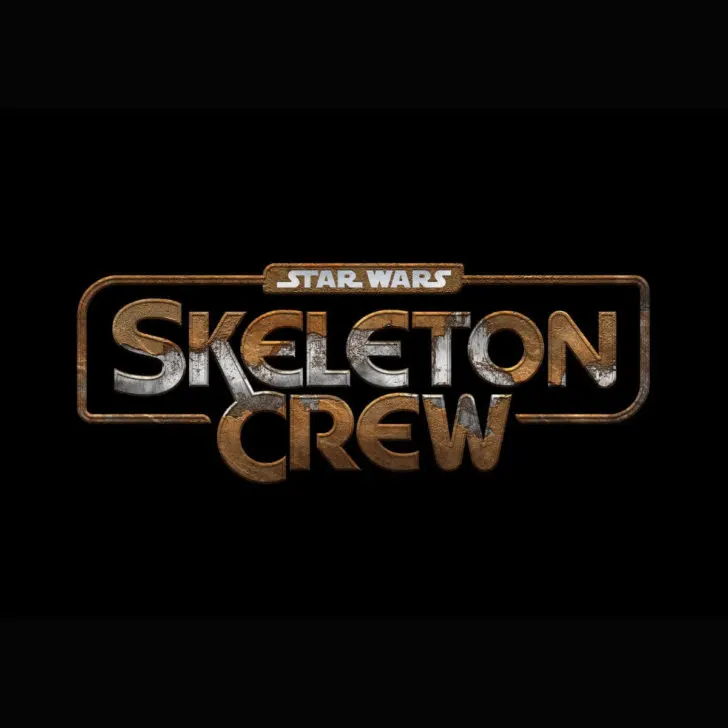 Release date: TBD 2023
Get ready to feel the force with the upcoming Star Wars series, Skeleton Crew, previously referred as Grammar Rodeo.
Skeleton Crew promises to take fans on a wild ride through the Star Wars galaxy with a coming-of-age tale about teens lost in the galaxy that takes place along the same timeframe as The Mandalorian, after Star Wars: Episode VI – Return of the Jedi.
The show is set to star Jude Law as a Jedi, alongside several teen actors, Ryan Kiera Armstrong, Ravi Cabot-Conyers, Kyrianna Kratter, and Robert Timothy Smith.
Not too much has been revealed about the characters or plot, but I always love meeting new Star Wars characters so I'll definitely be tuning in!
Tales of the Jedi, Season 2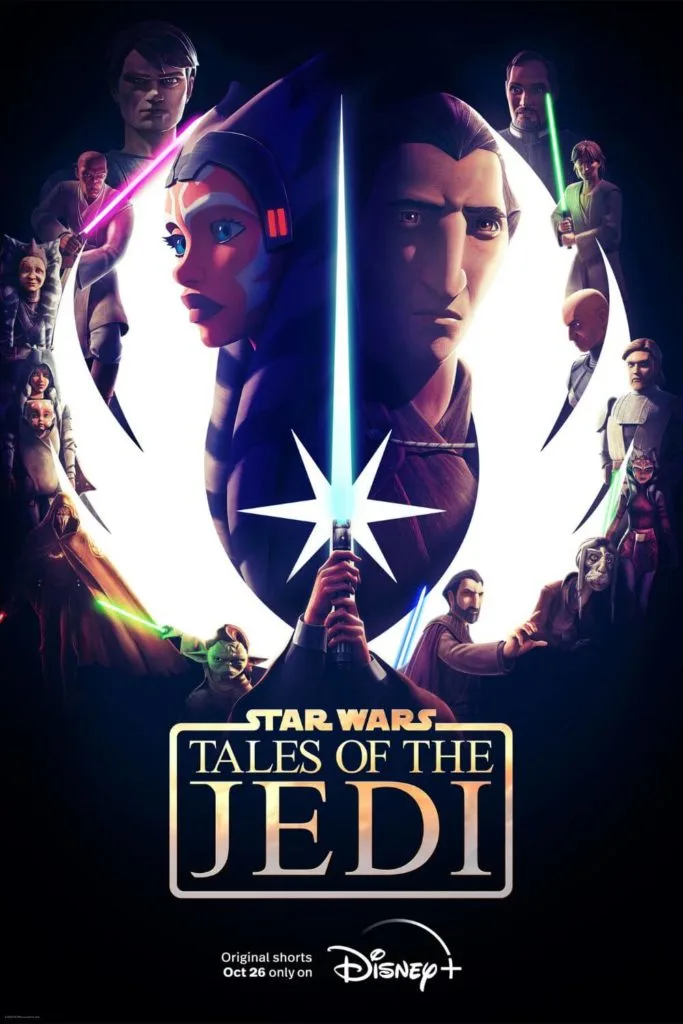 Release date: TBD
Are you ready to be transported to a galaxy far, far away once again?
At Star Wars Celebration 2023 in London, director and producer Dave Filoni announced that a second season of the animated series, Tales of the Jedi, is on its way!
No word yet on whether the series will continue with more stories featuring Ahsoka Tano and Count Dooku or if it will follow different Jedi this time around.
Either way, get ready to witness the Jedi at the height of their power, battling against the dark forces that seek to disturb the peace of the galaxy.
Star Wars: Visions, Volume 2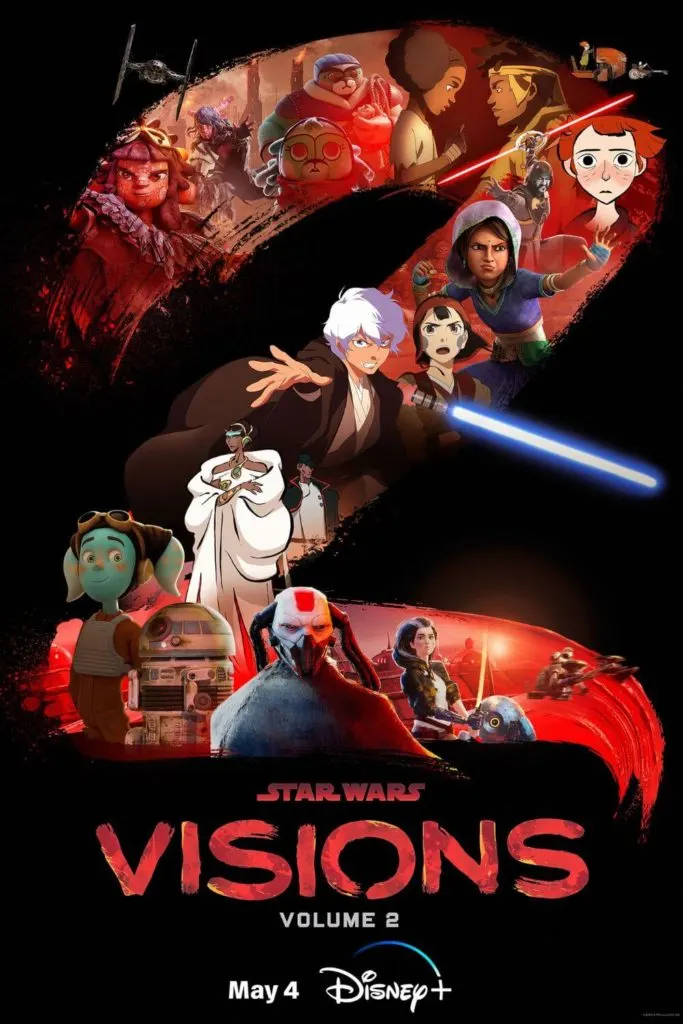 Release date: May 4, 2023
Like the previous installment, Visions, Volume 2 will bring together an eclectic mix of animation creators to offer their unique take on galaxies far, far away.
The animation studios in Volume 2 include 88 Pictures, Aardman, Cartoon Saloon, D'art Shtajio, El Guiri, Punkrobot, Studio La Cachette, Studio Mir, and Triggerfish.
Each episode will be a short film produced by a different animation house, adding a fresh layer to the Star Wars universe.
Whether you're a die-hard fan or just looking for an action-packed adventure, this collection will transport you to a whole new dimension!
Young Jedi Adventures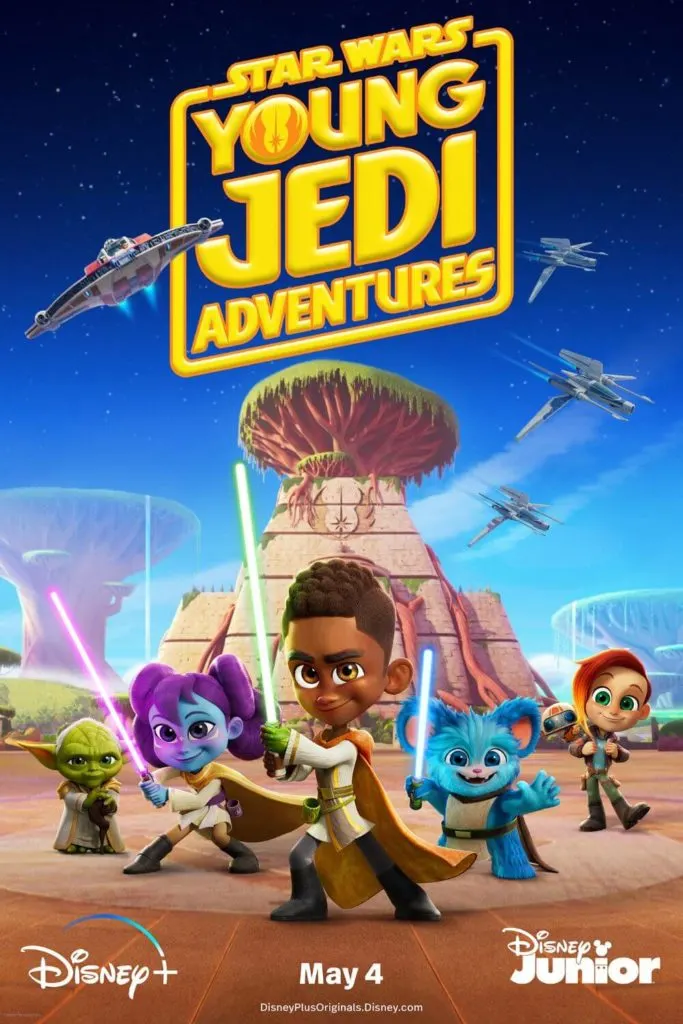 Release date: May 4, 2023
Are you ready for some intergalactic fun? Because the Young Jedi Adventures are about to begin!
This upcoming animated Star Wars series follows a group of young Padawans as they navigate their way through the galaxy, learning the ways of the force, and facing off against the dark side.
It's a thrilling series full of high-stakes action, colorful characters, and all the lightsabers and blasters you could ever want.
This animated series will be geared toward the Disney Junior crowd, but honestly that just means Star Wars adults will finally have something interesting to watch with the kiddos!
Upcoming Star Wars series by release date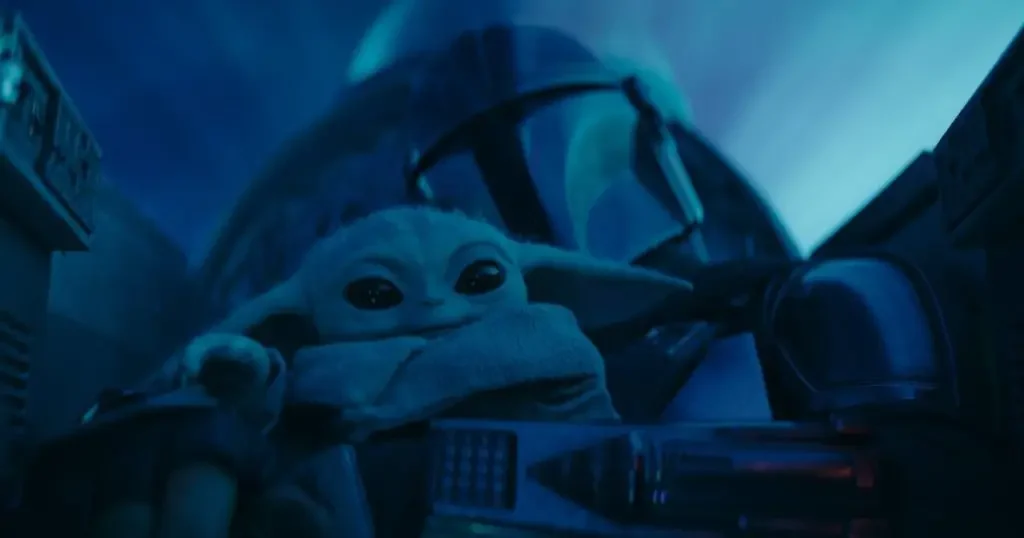 Just to recap, here's the list of shows coming soon, in order of release date.
Visions, Volume 2 – May 4, 2023
Young Jedi Adventures – May 4, 2023
Ahsoka – August 2023
Skeleton Crew – 2023
Andor, Season 2 – Summer 2024
The Acolyte – 2024
The Bad Batch, Season 3 – 2024
A Droid Story – June 2025
The Mandalorian, Season 4 – TBD
Lando – TBD
Tales of the Jedi, Season 2 – TBD
Which upcoming Star Wars series are you looking forward to most?
It's no secret that Disney+ is fast becoming a fan favorite destination for all things Star Wars.
From The Clone Wars and Star Wars: Rebels to The Acolyte and Ahsoka, there have never been so many amazing and diverse series for fans to enjoy in the Star Wars universe.
I have no doubt George Lucas is proud of his decision to join forces with Disney!
So grab your popcorn and prepare yourself to be amped up for an out-of-this-world ride across the galaxies. Disney+ has you covered when it comes to upcoming Star Wars movies and TV shows!
Which new Star Wars projects are you most looking forward to watching?
Next up, check out these posts for more Star Wars and Disney+ fun: