If August is on your radar for visiting Walt Disney World resort or you've already booked your trip for this month, use this guide to plan your itinerary.
In this post, I'll go over everything you need to know about Disney World in August, such as what to expect with the weather, special events to consider, what the crowds are like, what's new, and what's closed.
All dates and information subject to change throughout the year. This post will be updated frequently, but for the most up to date information on what's closed and what's reopened, check out my post about Disney World closures and what's new.
Weather in Orlando in August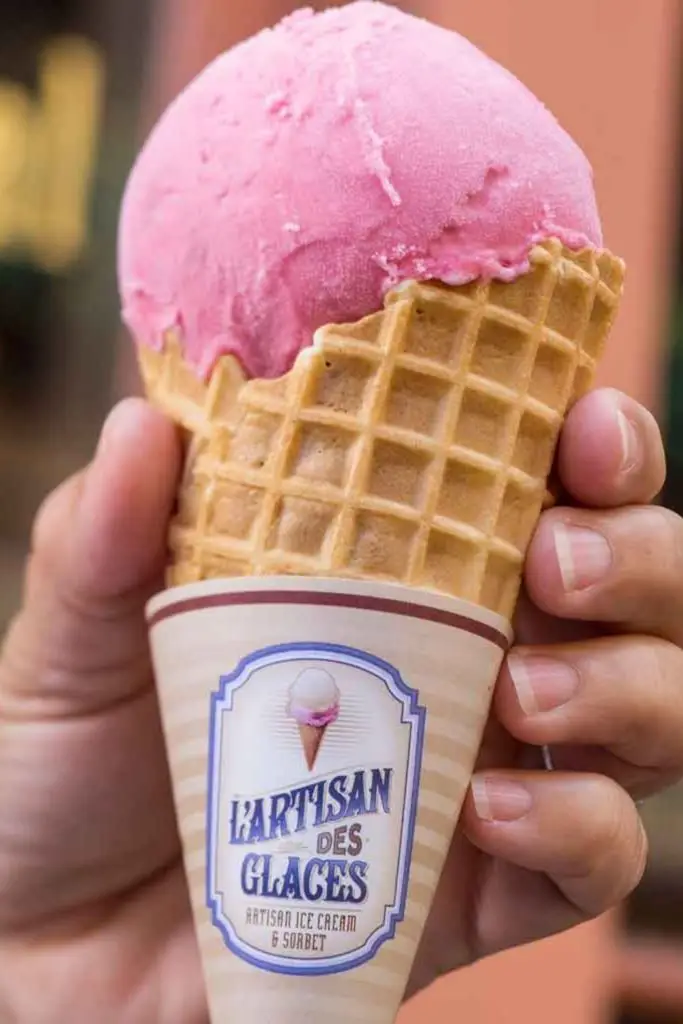 The Orlando area in August is just as hot, humid, and rainy as it is in June and July, with an average high temperature of 92° F and average low of 74° F.
So, in other words, we've got some pretty hot weather on our hands this month.
I recommend adding plenty of pool time to your itinerary or even a day or two at Blizzard Beach or Typhoon Lagoon, Disney's water parks.
August is one of the wettest months in the central Florida area with an average of over 7 inches of rain.
Afternoon showers are common, although most rain showers here often only last about 20 minutes, give or take.
It's also still hurricane season in August. While that doesn't mean Disney World will get hit with a hurricane, which is rare due to its central location inland, it does mean rain – lots of it.
All weather data courtesy of US Climate Data.
What to wear to Disney World in August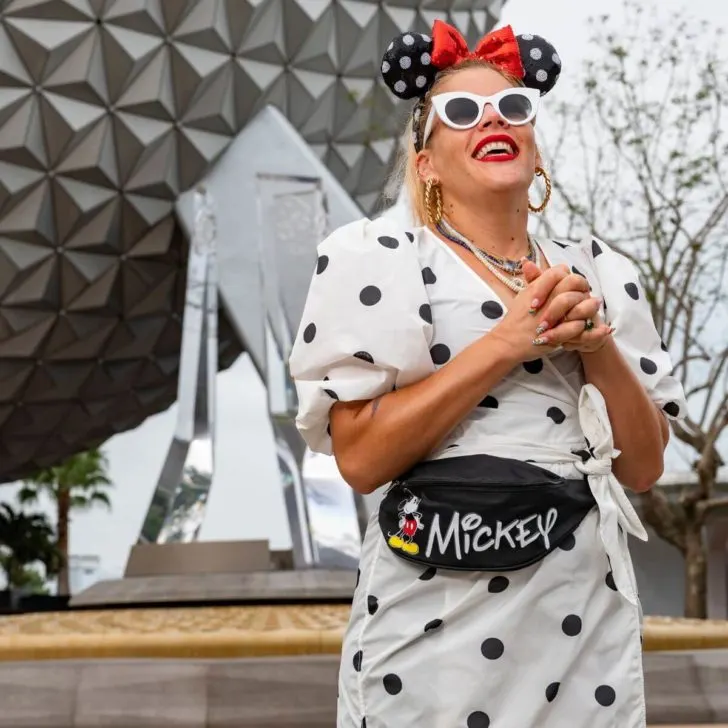 As with the other Summer months, I recommend light-colored, loose clothes to help prevent you from overheating.
As for shoes – I always say, do what's best for your feet. I prefer sandals, like Birkenstock slides or Teva flip flops, over sneakers because I HATE when my feet get hot and stuffy.
But, many people feel they can't keep up with all the walking unless they wear sneakers.
Lastly, I highly recommend taking sunglasses, sunscreen, and a disposable rain poncho to the theme parks with you this month.
You might want a reusable water bottle to stay hydrated and hat to add some shade, as well.
The Florida sun can be brutal, as can the rain, so it's a good idea to be prepared for both!
All that said, I've visited Disney World in August in the past and despite the miserable heat and high humidity, I still enjoyed my Disney vacation.
For more tips on what to pack for Disney World, check out my Disney World packing list post.
My Disney World packing guide comes with a FREE printable packing list to help you stay organized while packing for your trip.
Special events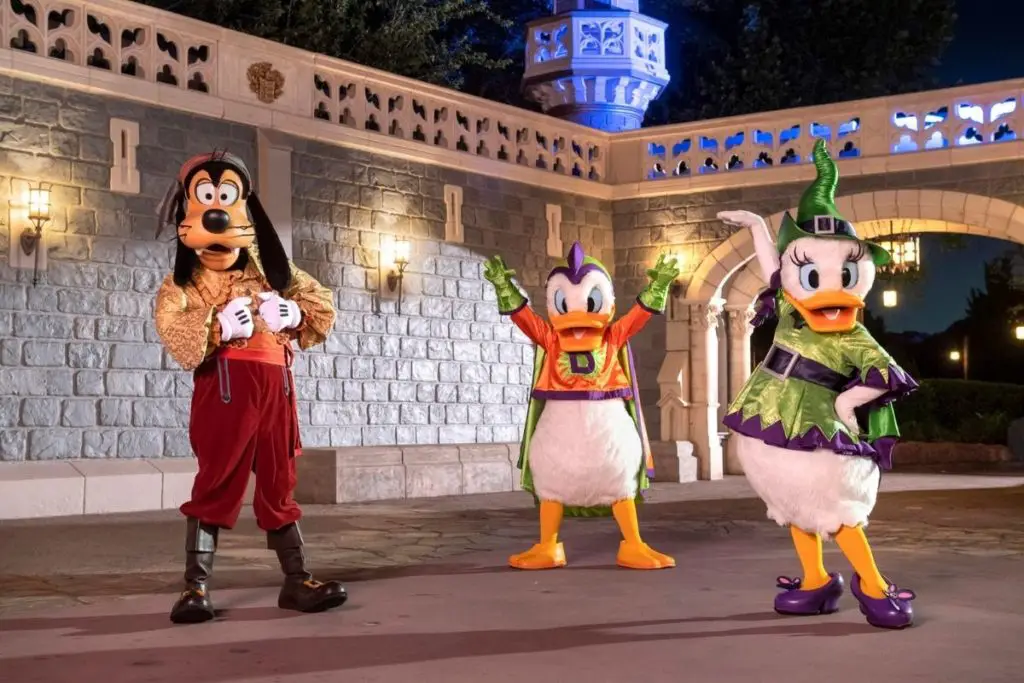 The Epcot International Food and Wine Festival continues into August, so expect Epcot to be busier, especially on the weekends.
This event includes the Eat-to-the-Beat concert series, tons of limited-time food and drink, culinary demonstrations and classes, and more.
For more info on this festival, check out my Epcot Food and Wine Festival tips.
Mickey's Not-So-Scary Halloween Party, a specially ticketed event at Magic Kingdom during after-hours is expected to return in August for select dates through October, as well.
This limited-capacity event includes trick or treating, a Halloween parade, special character meet-and-greets, and shorter lines at popular attractions, like Big Thunder Mountain Railroad, Jungle Cruise, Pirates of the Caribbean, Seven Dwarfs Mine Train, Space Mountain, and TRON Lightcycle / Run.
You can learn more about this event, such as dates and ticket info, in my Mickey's Not-So-Scary Halloween Party guide.
August crowds
Early August still sees considerable Summer crowds, but the second half quiets down a little bit for back-to-school season.
If you're a family with children and limited choices of when you can visit, the end of August is slightly better than June or July crowd-wise.
So if your schools aren't in session until the first week of September and you don't mind the heat and humidity, late August is a great time to visit Walt Disney World.
Attraction and ride closures
There are several rides and attractions that are expected to be closed in August.
It's also possible that more closures will be announced as we move through the year, as well as attractions reopening before August.
Disney's Animal Kingdom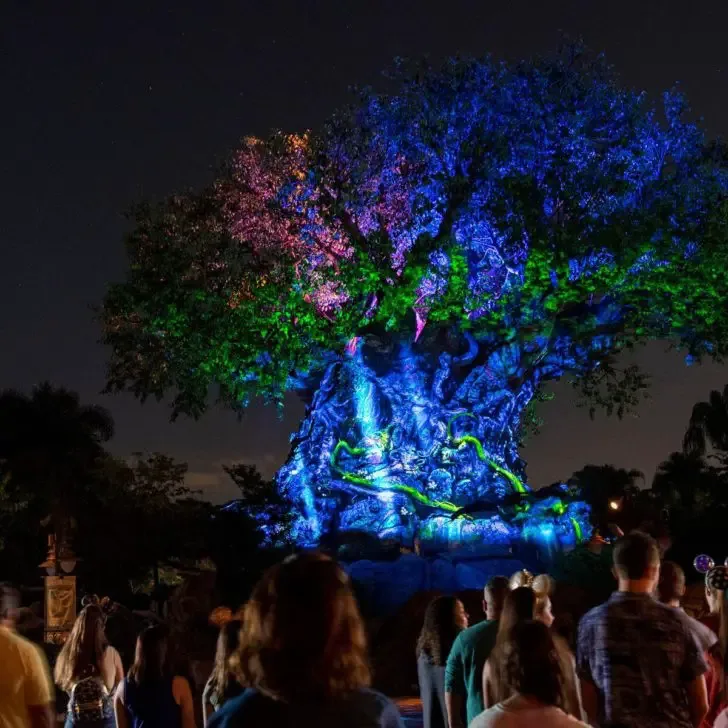 The Colors of Mo'Ara face painting station in Pandora is still closed with no reopening date.
Epcot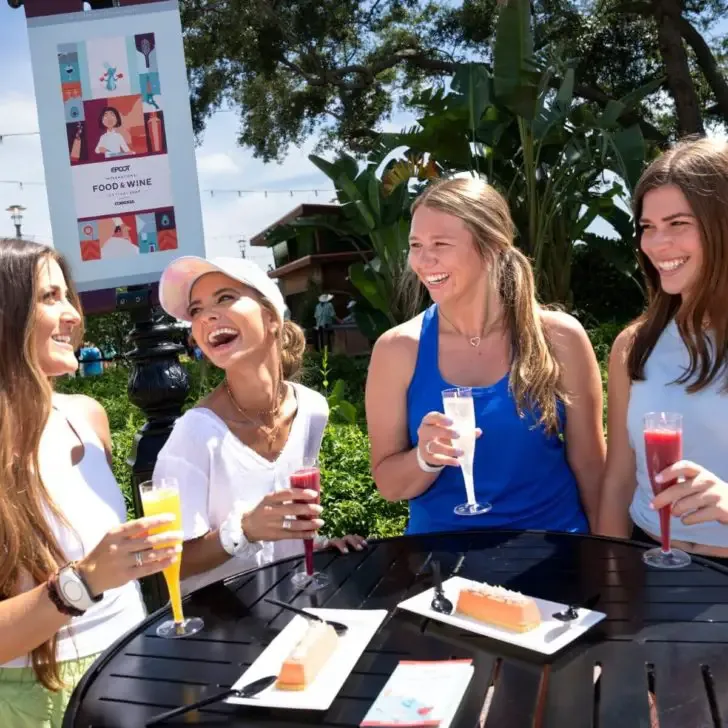 Over in the Morocco pavilion, The Brass Bazaar, Casablanca Carpets, Marketplace in the Medina, and Restaurant Marrakesh remain closed.
El Ranchito del Norte in Mexico, Village Traders between China and Germany, Der Teddybar in Germany, the Trading Post between Canada and the United Kingdom pavilions, Sportsman's Shoppe in United Kingdom, and the Mitsukoshi Kiosk in Japan also remain closed.
Disney's Hollywood Studios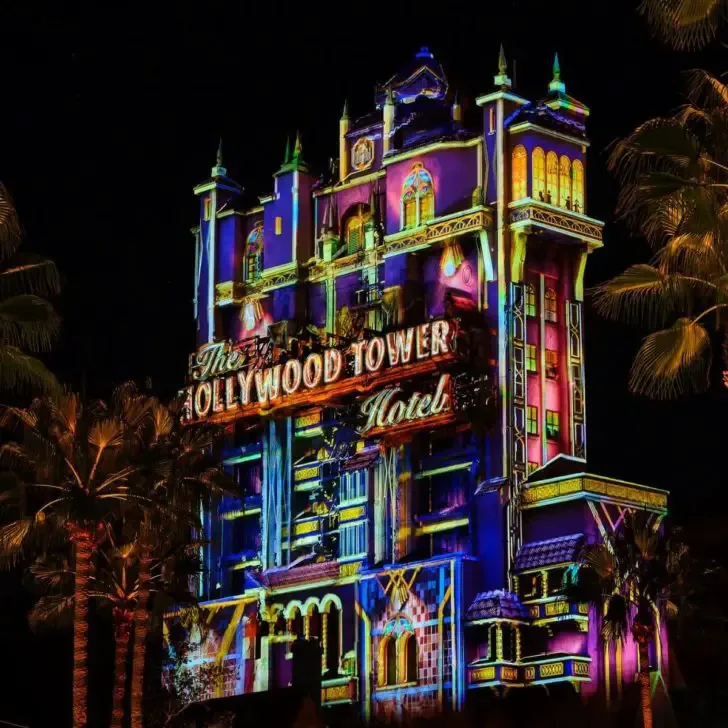 At Disney's Hollywood Studios, Star Wars Launch Bay might still be closed. However, the shops, prop displays, and character meet ups are expected to be available.
In addition, the following shops and food stands are closed:
Disney Studio Store
Indiana Jones Adventure Outpost
It's a Wonderful Shop
Stage 1 Company Store
In Character
Disney is slowly reopening attractions, but hasn't been announcing dates too far in advance, so it's anyone's guess on whether these will or won't still be closed. Best to check back on this post periodically for the latest and greatest.
Magic Kingdom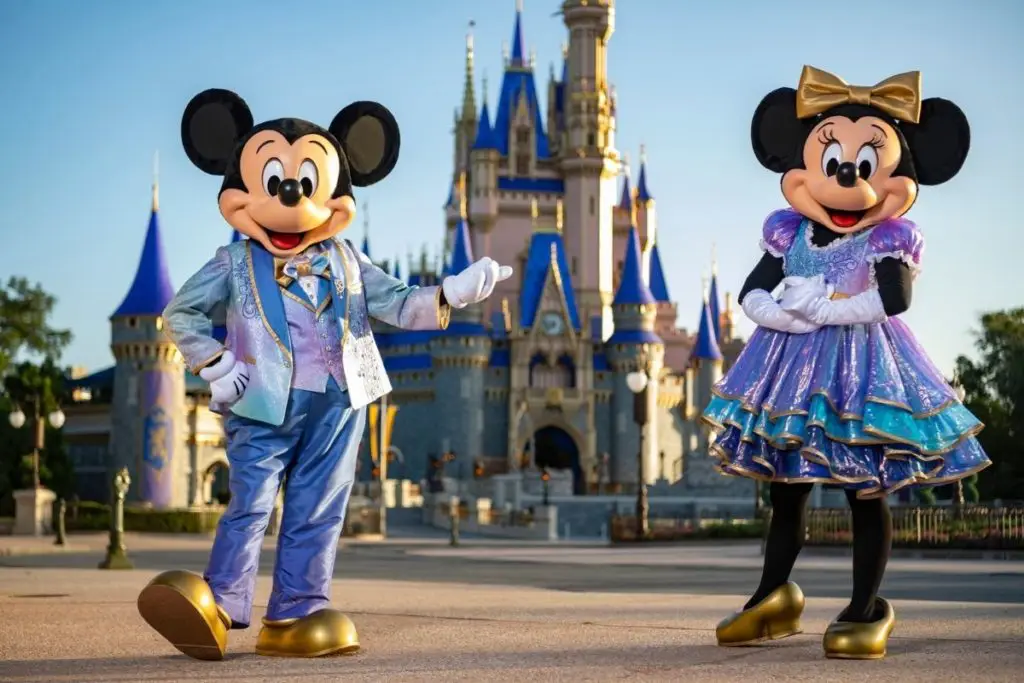 Splash Mountain is closed permanently. In its place, Tiana's Bayou Adventure will open in late 2024.
Are you ready to visit Walt Disney World in August?
I hope you found all the information you need to plan your Walt Disney World vacation. If you have additional questions, leave a comment and I'll be sure to get back to you.
Lastly, for more monthly planning guides, check out these posts:
WDW in August – you are here!
---
About the author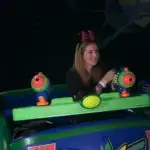 Meg Frost is the creator of The Park Pixie, where she covers Disney World, Disney+, and Disney fandom.
She holds an M.A. in Journalism from Northeastern University and B.S. in Communication & American Studies from University of Miami in Florida.
---
This blog post was originally published on June 16, 2021. It was last updated November 7, 2023.