Disney World in April is another great time to visit thanks to great weather.
In this post, I'll share tips for planning your trip to Disney World in April, including what to pack, what the crowds are like, special events, what's new, what's closed, and general weather info.
How's the weather in Orlando in April?
The average temperatures continue to warm up in April with an average high of 83° F and low of 60°.
While it does rain in April, the average precipitation is only 2.68 inches of rain, which isn't all too bad.
Overall, the weather in Orlando in April is quite nice – not too rainy and great temperatures for a pool day or 2.
Temperature and precipitation data courtesy of Visit Orlando.
What to wear to Disney World in April
For the most part, cool layers will be your best bet on what to wear to Disney World in April.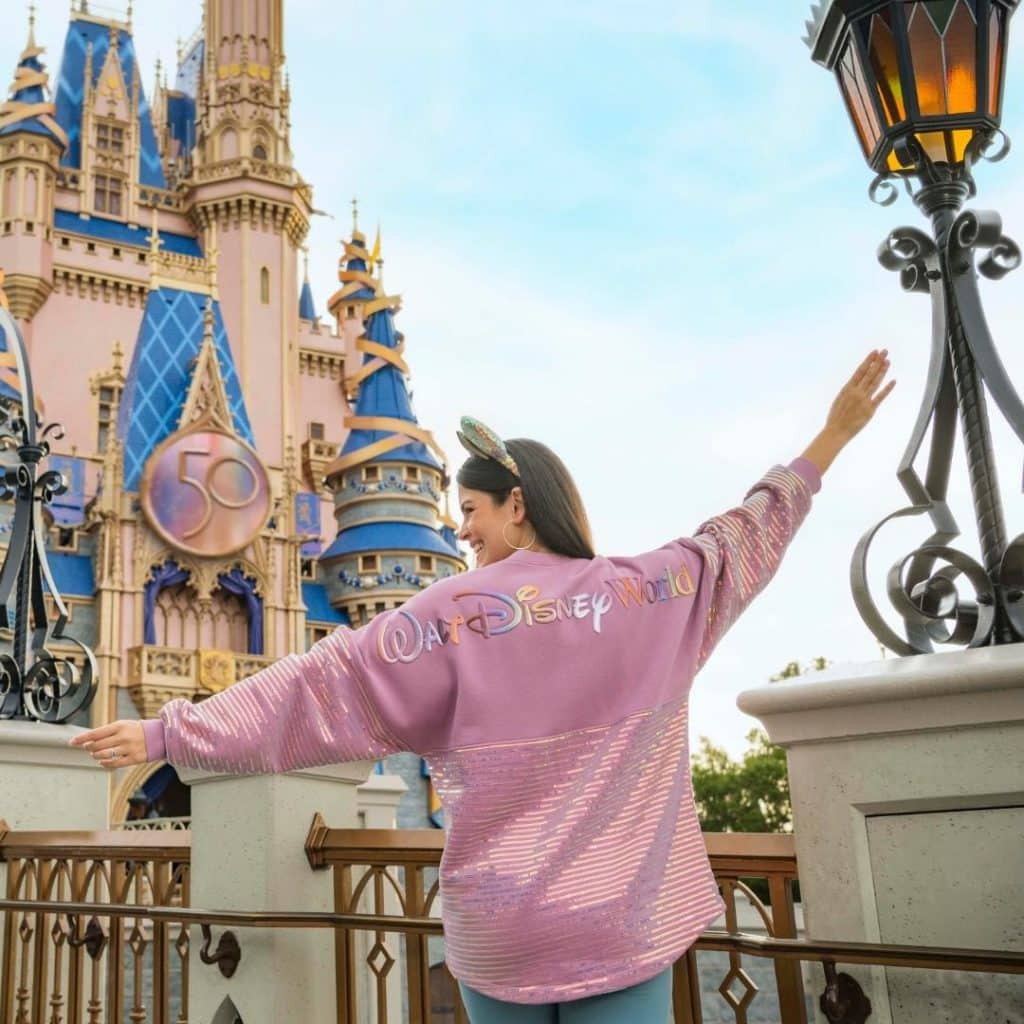 While it won't be as hot and humid as it is in the Summer months, the temperatures can get into the 80s.
Keep an eye on the forecast and at the very least, throw in a sweatshirt or light jacket and a pair of pants just in case.
Per usual, pack the shoes that work best for you, whether that be sandals or sneakers.
That said, I don't recommend wearing heels to the parks, unless you'll only be there for a short time, such as for a dinner reservation. Otherwise, you can really hurt yourself – and no one wants to be laid up in their hotel room because their feet hurt too much!
At minimum, make sure you have plenty of sunscreen, a pair of sunglasses, and a compact rain poncho or umbrella in your park bag. These will help you beat the sun and rain.
For more tips on what to pack for Disney World, check out my Disney World packing list, which includes a FREE printable list to help you stay organized while you pack for your trip.
How crowded is Disney World in April?
The Epcot Flower & Garden Festival continues into April. The weekends will be extra crowded!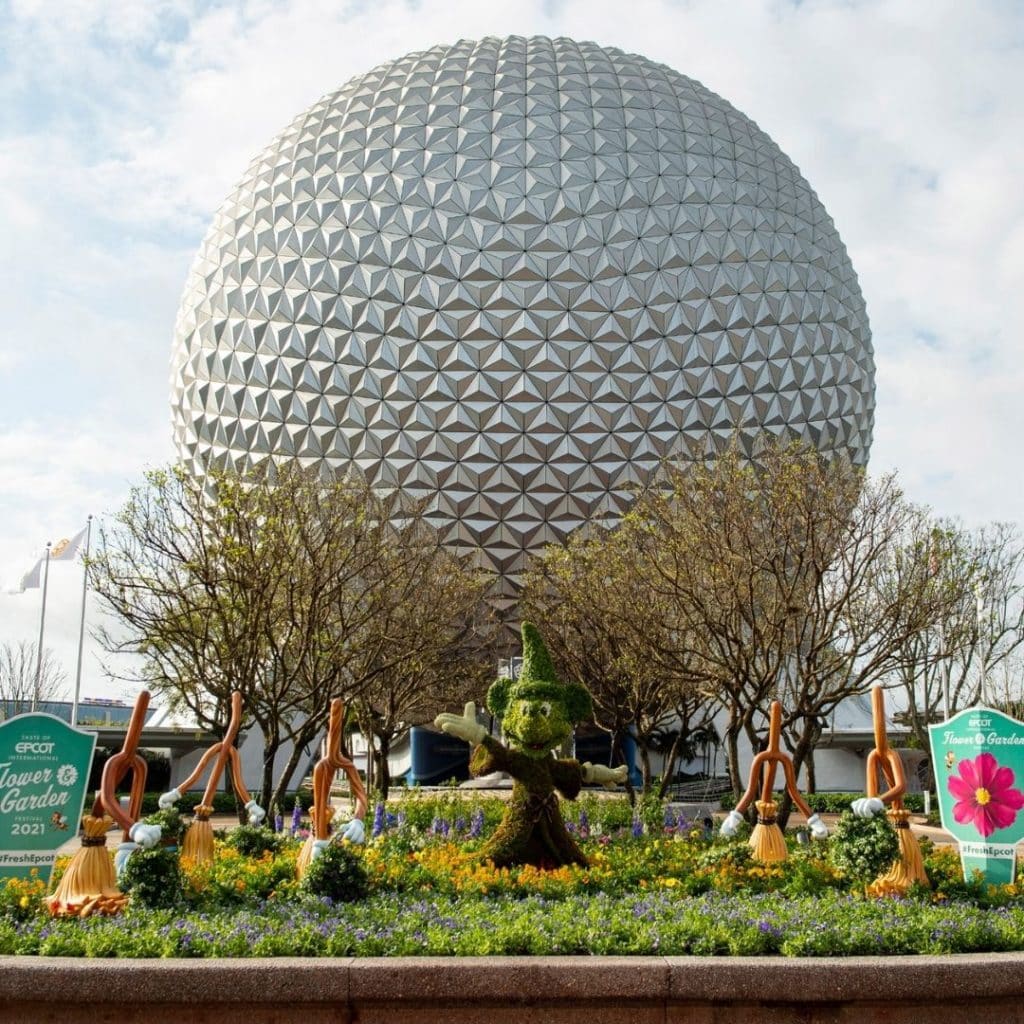 That said, April is when most public school systems have Spring Break, plus Easter is April 17, so you'll likely see lots of families with kids visiting during April.
Lastly, with Earth Day on Friday, April 22, you'll find lots of fun extra events and snacks at Animal Kingdom to celebrate for an entire week!
What's closed at Disney World in April?
There are several rides and attractions that are closed in April. As reopening dates are announced, this post will be updated.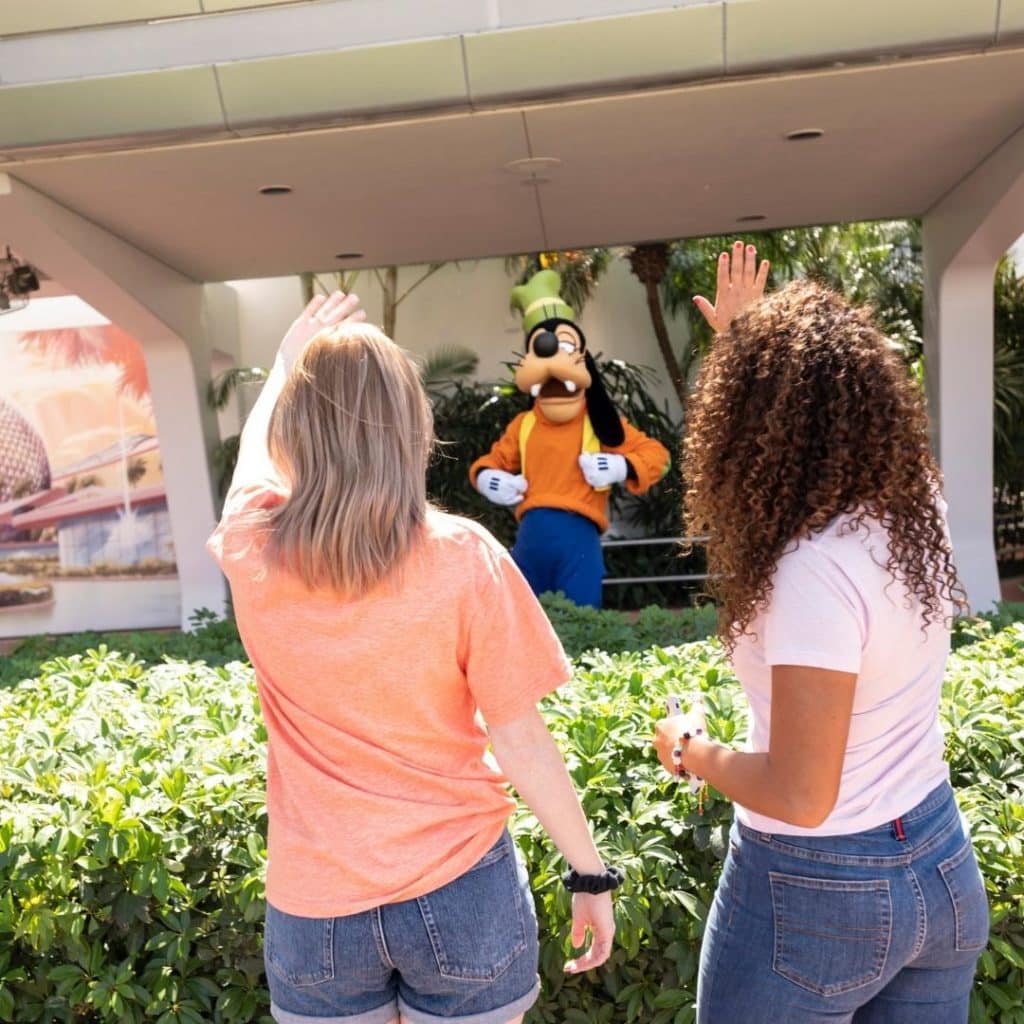 Disney's Animal Kingdom
Finding Nemo: The Musical remains closed in April – but will return at some point in 2022 with a revamped show.
Expedition Everest, one of my favorite roller coasters at Disney World, is also closed through mid-April for refurbishment.
A reopen date has not been announced as of February 3, but once it is announced, this post will be updated.
Disney's Hollywood Studios
There are a few attractions closed at Hollywood Studios in April:
Jedi Training Academy

Star Wars Launch Bay
Voyage of the Little Mermaid
As of publication date, an opening date for these attractions has not been announced.
Magic Kingdom
There are several attractions and experiences closed at Magic Kingdom in April.The Magic Kingdom attractions and experiences closed this month are:
Enchanted Tales with Belle

Walt Disney World Railroad
Will you visit Disney World in April?
Are you planning to visit Disney World in April for some springtime fun? Let's chat in the comments below.
Next up, check out more of our Disney World vacation planning guides:
This post was originally published on February 6, 2022. It was last updated on March 15, 2022.