If September is on your radar for your trip to Disney World or you've already booked your trip for September, use this monthly guide to plan your itinerary.
In this post, I'll go over everything you need to know about Disney World in September, such as what to expect with the weather, special events to consider, what the crowds are like, what's new, and what's closed.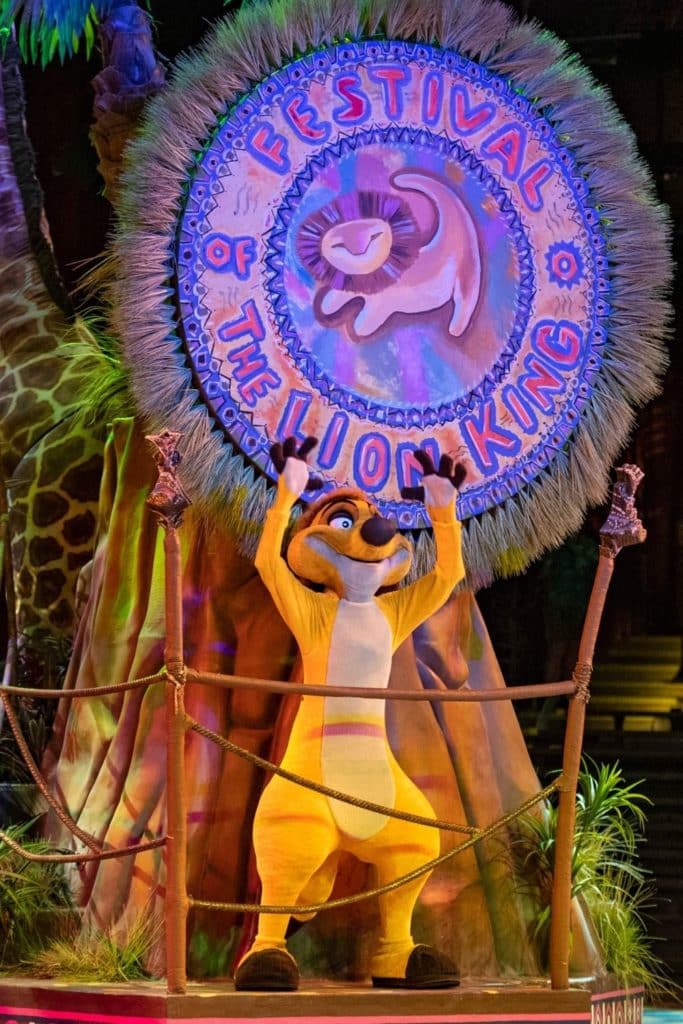 How's the weather in Orlando in September?
The Orlando area in September is just as hot, humid, and rainy as it is in July and August.
According to Visit Orlando, the average high temperature is 90° F and average low is 73°.
So, in other words, the weather in Orlando in September is hot and sticky.
It's also still hurricane season in September.
While that doesn't mean Disney World will get hit with a hurricane, which is rare due to its central location inland, it does mean rain – lots of it.
September is the 4th-rainiest month in the Orlando area with an average of just over 6 inches of rain (source).
Late afternoon rain showers are common, though they often only last about 20 minutes, give or take.
What to wear to Disney World in September
As with the other Summer months, I recommend light-colored, loose clothes to help prevent you from overheating.
As for shoes, I always say do what's best for your feet.
I prefer sandals, like Birkenstock slides, rather than sneakers, because I HATE when my feet get hot and sweaty.
But, many people feel they can't keep up with all the walking unless they wear sneakers.
At the end of the day, you know your feet best, so wear what will keep your feet comfortable and supported.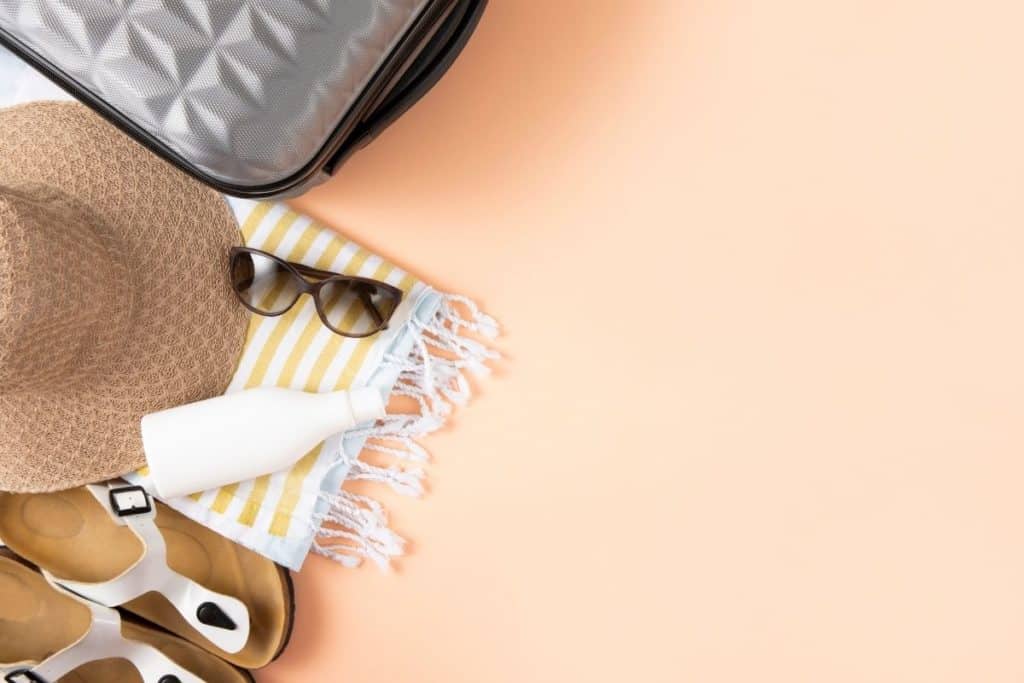 As for what to bring into the parks with you, I highly recommend taking sunglasses, sunscreen, and a disposable rain poncho.
The Florida sun can be brutal, as can the rain, so it's a good idea to be prepared for both!
For more tips on what to pack for Disney World, check out my Disney World packing list post.
My Disney World packing guide comes with a FREE printable packing list to help you stay organized while packing for your trip.
Are there any events at Disney World or Disney movie releases in September?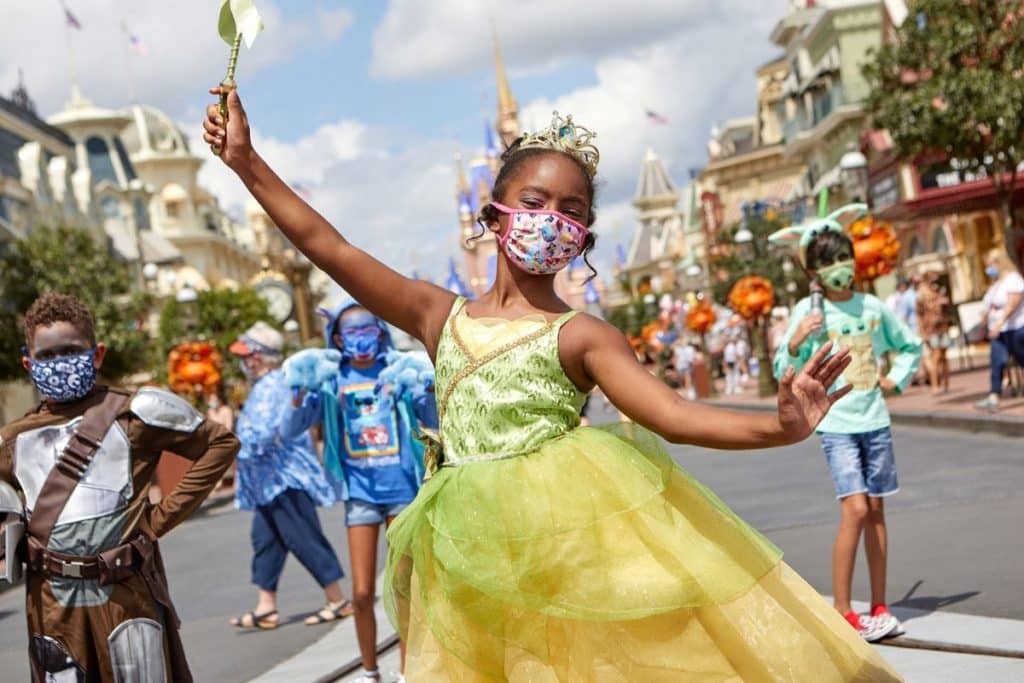 Yes – there are a few events in September that might affect crowds and attractions at Disney World.
The Epcot Food & Wine Festival continues into September. You can catch more details about this delicious festival in my Food & Wine Festival guide.
The Disney After Hours Boo Bash also continues into September. For event dates in September, check out Disney's Boo Bash page.
How crowded is Disney World in September?
September is quite nice crowd-wise .
As schools are either mid-session or just starting, most guests at Disney World are either adults, locals, or families with children under 5.
If you're a fan of Halloween, September is a great time to visit for special events, such as the Boo Bash, as well.
The special-ticketed events for Halloween are less likely to sell out too quickly compared to events closer to October 31.
What's closed at Disney World in September?
There are several rides and attractions expected to be closed in September at Disney World.
This section is continuously updated as new announcements are made about ride and attraction closures, so be sure to check back close to your travel dates in September!
Hollywood Studios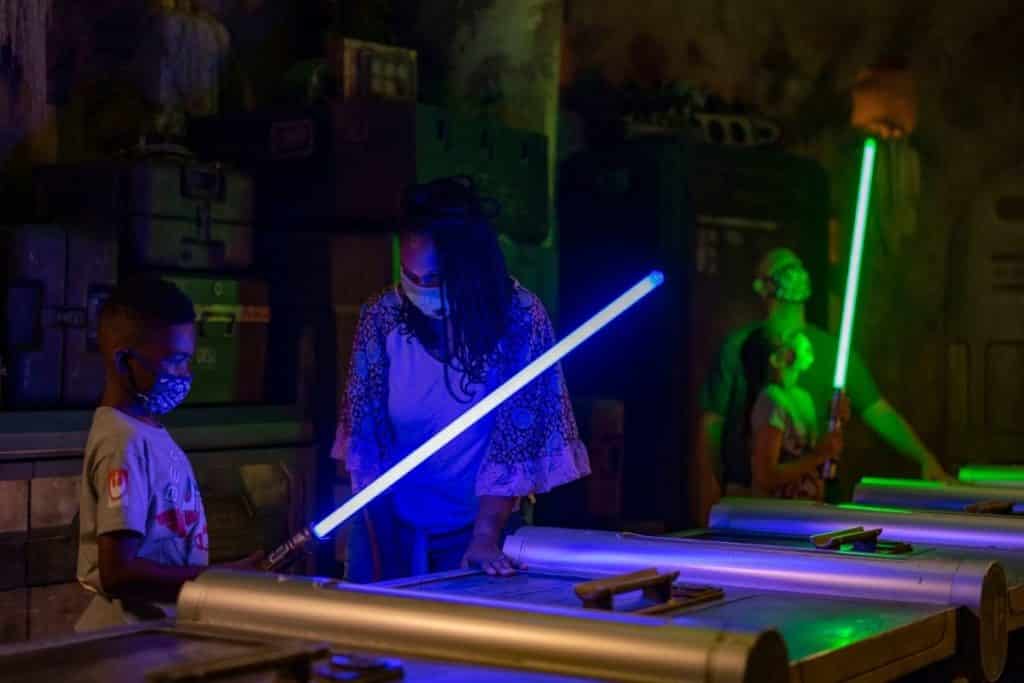 There are a number of shows and attractions at Hollywood Studios that may be closed in September.
Jedi Training Academy

Star Wars Launch Bay
Voyage of the Little Mermaid
No dates have been announced for the other attractions listed above.
Magic Kingdom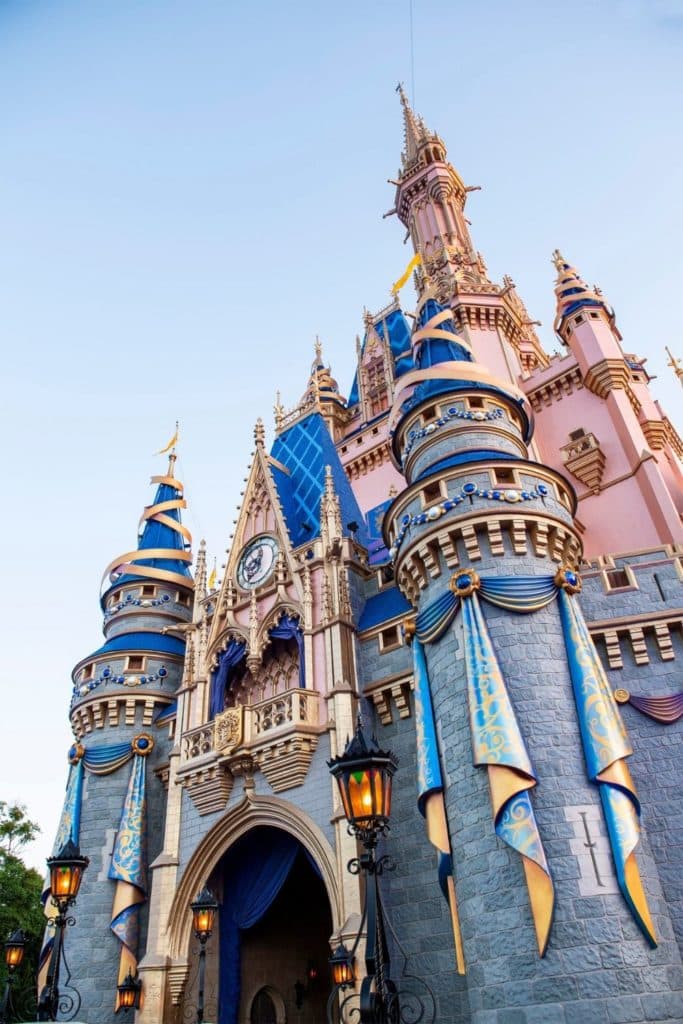 Three attractions at Magic Kingdom are closed with no reopening date announced as of March 12.
The Magic Kingdom attractions and experiences still closed are:
Enchanted Tales with Belle
Walt Disney World Railroad
Will you visit Disney World in September?
I've visited Disney World in September in the past and despite the high temperatures, the crowds were manageable, which in turn made it a good experience.
I'd definitely visit Disney World in September again!
Are you planning to visit in September or have you done so in the past? Let's chat in the comments.
Next up, check out more of our Disney World vacation planning guides:
This post was originally published on July 8, 2021. It was last updated on March 12, 2022.