While it's easy to fall into a routine of park hopping, if you really want to experience the extraordinary magic of Disney World, then you need to check out some of its other amazing attractions!
From character meet and greets to shopping at specialty stores and checking out attractions outside the parks – there are so many ways of creating lasting memories at Disney World.
In this blog post, we'll take a look at the best things to do at Disney World besides the parks.
Prices discussed in this post are subject to change and do not include tax, unless otherwise indicated.
Amorette's Patisserie cake decorating experience
If you're looking to make a cake that looks as good as it tastes, Amorette's Patisserie in Disney Springs is the perfect spot!
In this activity, an expert pastry artist shows participants how to decorate their own cake from scratch.
The 90-minute experience is $199 for up to 2 people. For an extra $50, you can add a second cake to decorate, as well.
Afterward, you can take your cake creation home, although Amorette's will hold on to it for the day if you aren't leaving Disney Springs right away.
Character dining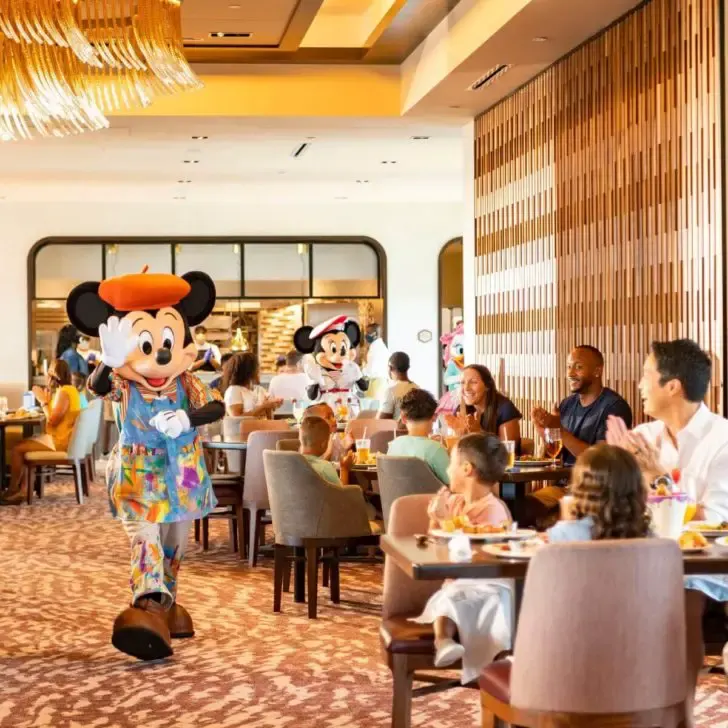 Who doesn't love meeting their favorite Disney character at the parks? But did you know that there are several character meals that don't require a park visit?
There are several Disney World hotel restaurants that offer dining experiences where characters will drop by while you enjoy a delicious breakfast, lunch, or dinner.
In addition to meeting your favorite Disney friends in person, these restaurants also serve up creatively themed cuisines.
The following restaurants offer character meals that don't require theme park entry:
1900 Park Fare at the Grand Floridian (breakfast & dinner; currently closed)

Artist Point at Wilderness Lodge (dinner only)

Cape May Cafe at Beach Club Resort (breakfast only)

Chef Mickey's at Contemporary Resort (breakfast & dinner)

'Ohana at Polynesian Village Resort (breakfast only)

Topolino Terrace at Riviera Resort (breakfast only)
Colors of Coronado Painting Experience
Disney's Coronado Springs Resort has an activity that's a must-experience for the artistically inclined— the Colors of Coronado Painting Experience!
In this 2-hour painting class led by a local artist, you'll follow along as you create your own 11×14″ Disney-themed painting.
The experience is $35 plus tax.
Catch the latest movie at Disney Springs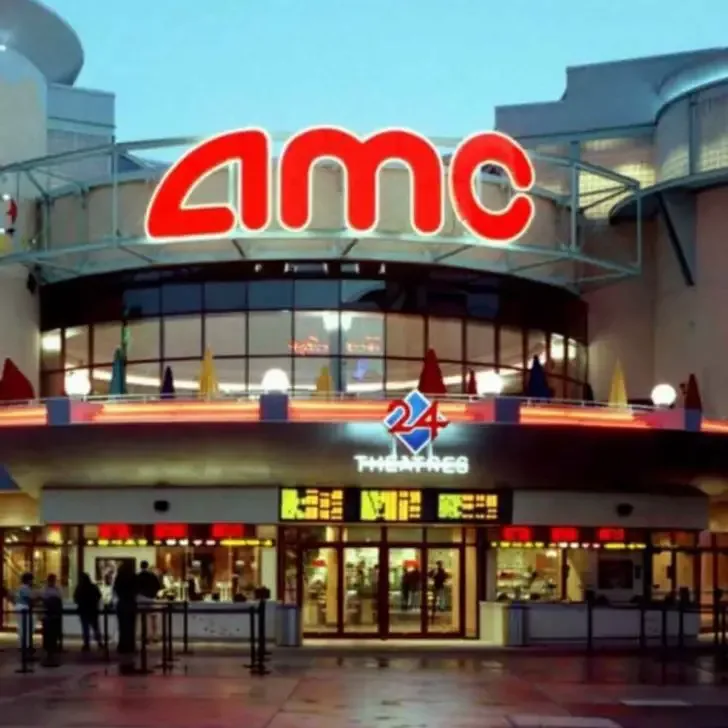 At the AMC dine-in movie theater at Disney Springs, movie lovers can get the movie experience taken to a whole new level!
At this movie theater, guests can order drinks, appetizers, and full meals from an extensive menu directly from their seats while allowing them to fully enjoy the movie.
There are even adult beverages on the menu!
So if you're looking for an extra luxurious movie outing then definitely check out the AMC dine-in movie theater at Disney Springs.
Watch a movie under the stars
Watching movies under the stars is practically a rite of passage while on vacation at Disney World.
Whether you're in the mood to be dazzled by the classic animated films or inspired by timeless masterpieces, there's almost always something on the schedule that will suit everyone.
So grab some popcorn, curl up underneath the stars, and enjoy a different kind of cinematic experience when you stay at Disney World resorts.
Play miniature golf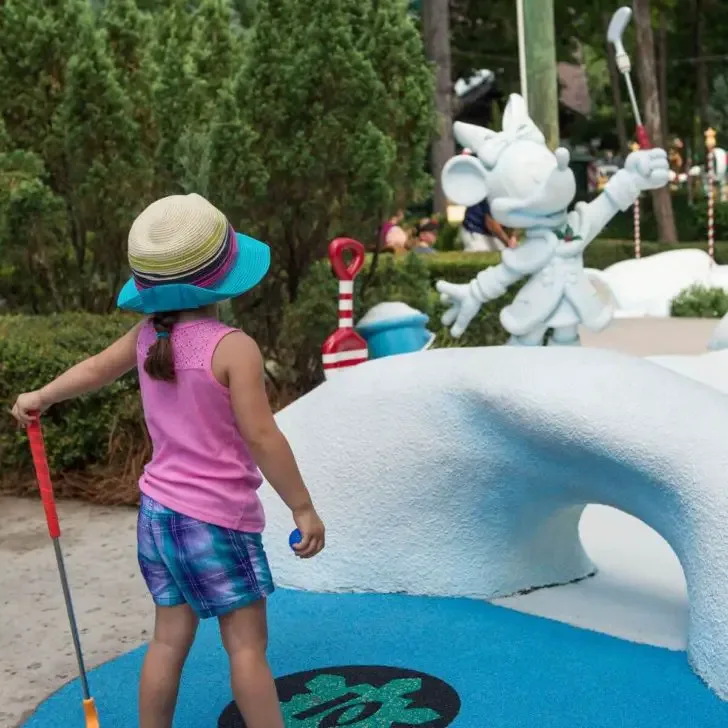 Playing mini golf at Disney World is a great way to spend an afternoon.
There are two mini golf courses at Disney World: Disney's Fantasia Gardens Miniature Golf Course and Disney's Winter Summerland Miniature Golf Course.
At both of these fun attractions, guests can enjoy lush landscaping, immersive themed areas, and plenty of challenging obstacles.
Hit the playground
All of Disney World's resorts have free playgrounds where kids can run free while parents take a moment to relax.
It's a great way to get some energy out before a flight back home or before nap time.
Play a round of golf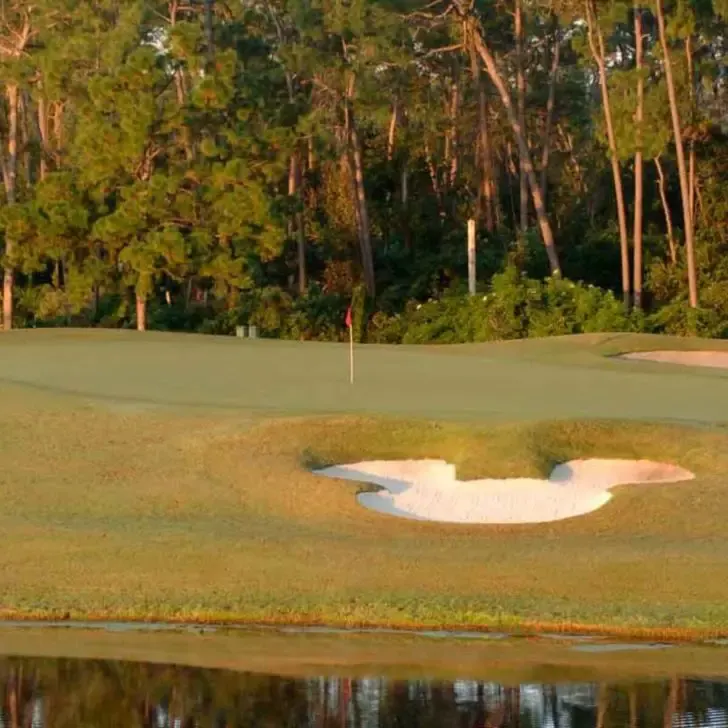 Disney World has four golf courses on site: the Magnolia Course, Palm Course, Lake Buena Vista Course, and Oak Trail Course.
At each golf course, you can expect world-class golfing that makes it feel like you're playing at a pro tour event.
From sand traps and water hazards to wide-open fairways and challenging roughs, golfers will be tested in every aspect of their game.
And with stunning views of its many lakes, landscaping, and Florida wildlife, Disney World golf courses are sure to leave golfers feeling satisfied.
Plus, if you're new to the sport or want to up your skill levels, you can book lessons.
Fishing
Disney World offers guided catch-and-release fishing excursions at several of its lakes and lagoons. The guided excursions can be done in two or four hour increments.
Fishing excursions are available at the following resorts:
Caribbean Beach Resort

Contemporary Resort

Fort Wilderness Resort & Campground

Grand Floridian Resort

Old Key West Resort

Polynesian Village Resort

Port Orleans Resort – Riverside

Wilderness Lodge

Yacht Club Resort
In addition to the tours, you can also do catch-and-release fishing dockside at Fort Wilderness Resort and Port Orleans Resort – Riverside.
Horse-drawn carriage rides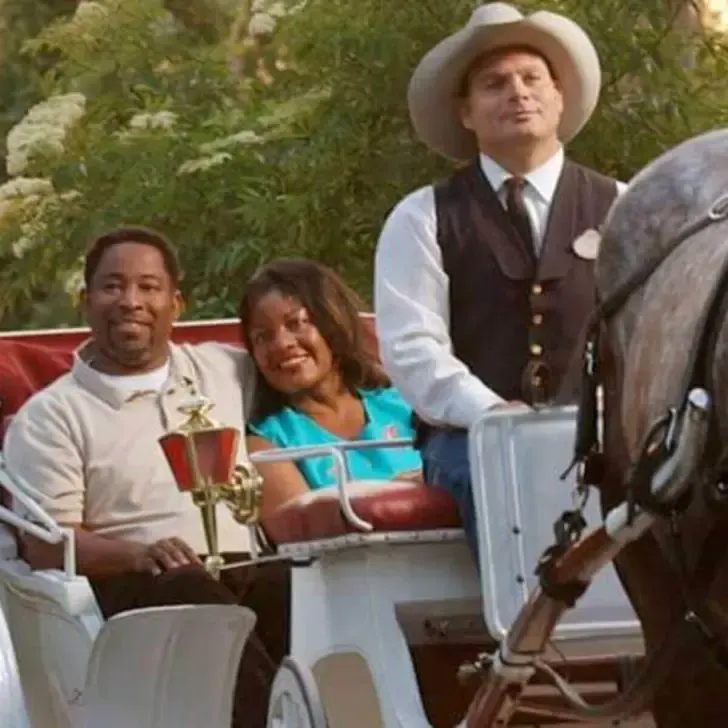 Whether it's a romantic evening ride or a leisurely afternoon stroll, horse-drawn carriages will take you on an elegant journey through some of Disney World's most beautiful resorts.
So if you're looking for a novelty way to express your inner prince or princess, be sure to book your carriage ride today!
Carriage rides are available at the following locations:
Fort Wilderness Resort

Port Orleans Resort – Riverside
Go horseback riding
Horse lovers won't want to miss the pony rides and horseback riding at Disney's Fort Wilderness Resort & Campground.
Guests can experience the beauty of nature from atop gentle horses at the resort's Tri-Circle-D Ranch.
Knowledgeable wranglers guide guests and provide basic instructions, so it's perfect for all levels.
Whether you're a beginner or advanced rider, experiencing the outdoors with these majestic animals is sure to be an incredible memory that will last a lifetime!
See the Hoop-Dee-Doo Musical Revue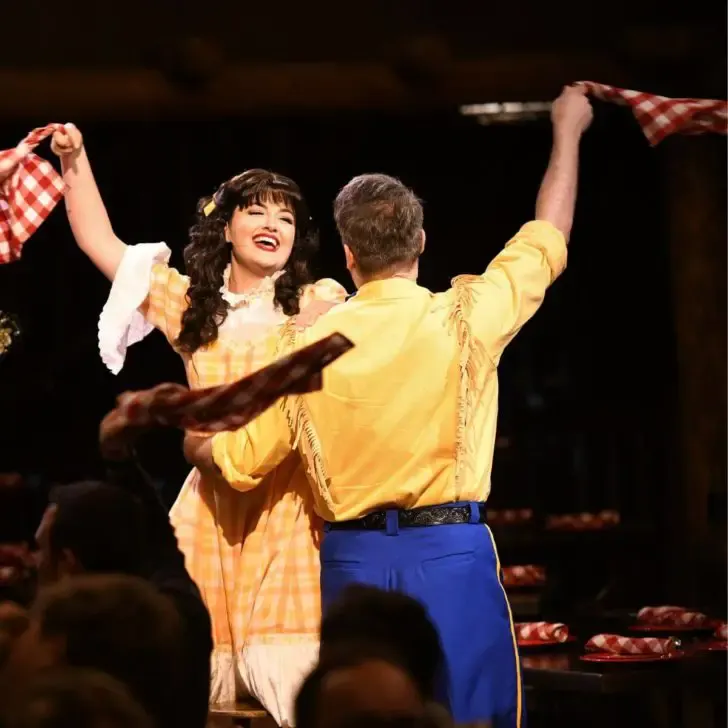 If you're looking for dinner, dancing and a good ol' time at Disney World, then you should check out the Hoop-Dee-Doo Musical Revue dinner show.
Located at Disney's Fort Wilderness Campground, this dinner show puts on a lively performance of song and dance all set to classic western music.
With your dinner included, you can dig into a hearty meal that's fit for pioneers with fried chicken, BBQ ribs, and lots of yummy sides before clapping along to all the songs performed.
Of course, if dinner isn't enough, there are also dessert options like strawberry shortcake that will leave you feeling satisfied!
Rent a pontoon boat
At select resorts, guests can rent a motorized pontoon boat that fits up to 10 people. Boats are rented in 30-minute increments, starting at $45 per half hour.
Rentals are available at the following spots:
Contemporary Resort & Bay Lake Tower

Grand Floridian Resort & Villas

Yacht & Beach Club Resort & Villas
Rent a canoe or kayak
If you'd rather a more leisurely water activity, you can rent a canoe or kayak at the Fort Wilderness Resort at the Meadow Recreation Area.
Canoes and kayaks are $13 per hour and can fit up to 2 people per watercraft.
Aerophile Balloon Ride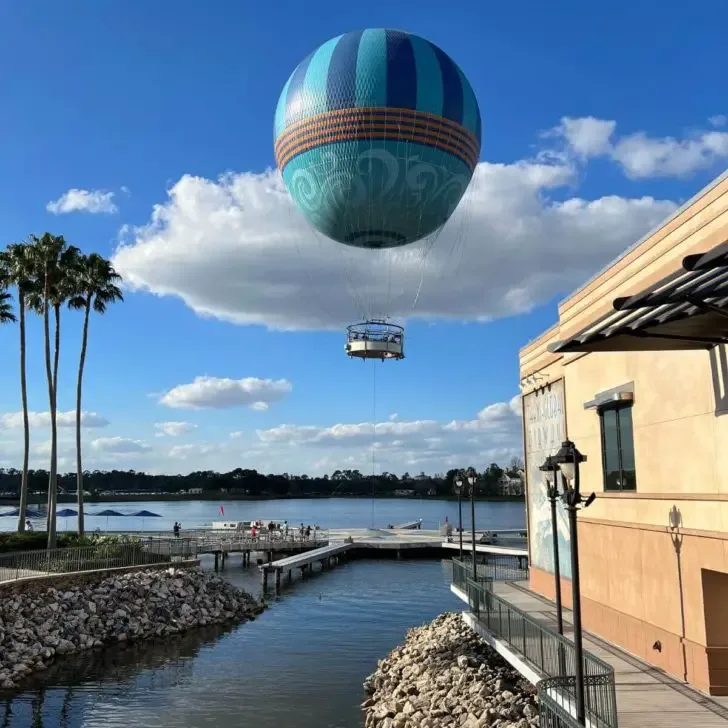 For the most exciting way to enjoy an aerial view of Disney Springs, Aerophile offers an unforgettable helium balloon ride experience!
Soar up to 400 feet in the air and take in all of the beauty that this fun experience has to offer.
Whether it is for a special outing with family or friends or for a solo adventure, Aerophile's helium balloon ride will give you an unforgettable memory that you'll carry with you forever.
Go for a bike ride at your resort
Whether you want to explore your resort leisurely on a bike built for two or take an after-dark spin with the family in tow, bike rentals give resort visitors of every age the chance to get out and try something new.
Regular and surrey bike rentals are available at the following Walt Disney World resorts:
BoardWalk Inn & Villas

Caribbean Beach Resort*

Fort Wilderness Resort & Campground*

Old Key West Resort

Port Orleans Resort – French Quarter

Port Orleans Resort – Riverside

Saratoga Springs Resort

Wilderness Lodge*
*Surrey bikes are not available at these locations.
Run a race through Disney World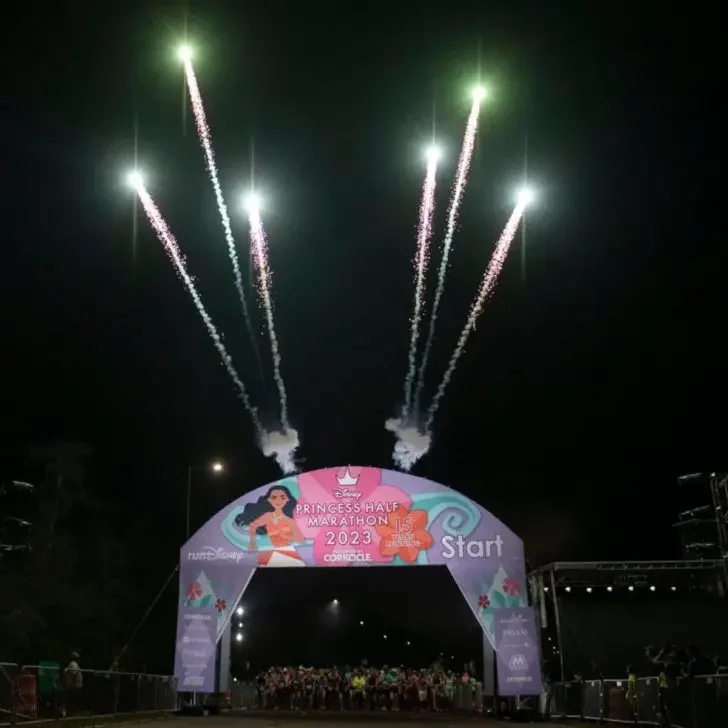 RunDisney races combine the magic of Disney with a physically challenging event.
The race courses often go through some of the Walt Disney World theme parks and provide lots of photo opportunities with characters from classic films like Cinderella.
RunDisney participants can even get a free post-race celebration party to help them cool down after crossing that finish line!
Archery lesson
Learn how to become Merida from Pixar's Brave with archery lessons at the Fort Wilderness Resort.
In this experience, you'll learn the basics of getting your bow set up properly, safety protocols, and have lots of time for target practice.
Lessons run for 75 minutes and are available for guests 7 and older.
Watch the fireworks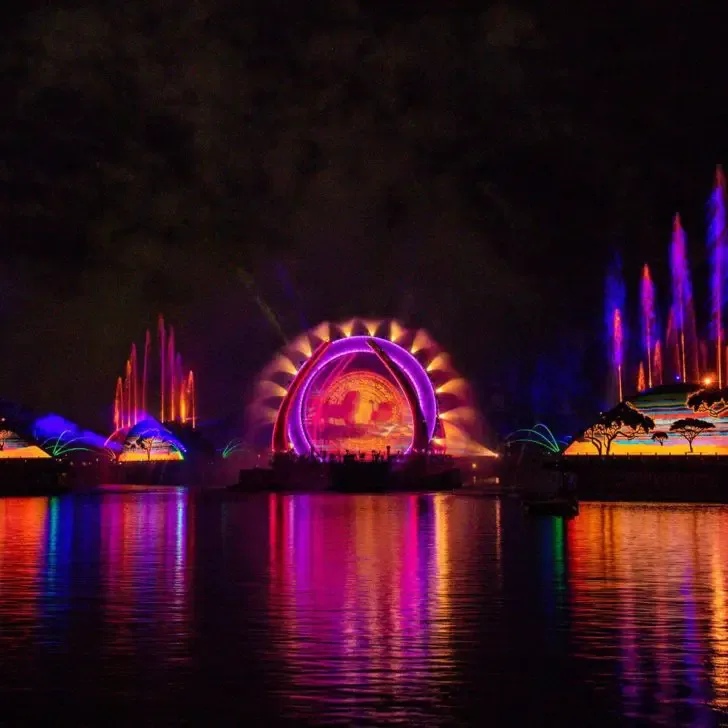 Did you know that you can watch the fireworks at Magic Kingdom or Epcot without a theme park ticket?
Guests can charter a private boat to watch these lovely nighttime shows starting at $399 plus tax for up to 10 people.
The experience includes snacks and soft drinks, plus they can add special touches, like a banner. How fun would this be for a birthday, anniversary, or engagement?
Charters for the Epcot fireworks leave from Disney's Yacht and Beach Club resort marina.
For the Magic Kingdom fireworks, charters can leave from the following marinas:
Contemporary Resort

Grand Floridian Resort

Polynesian Village Resort

Fort Wilderness Resort

Wilderness Lodge Resort
Wilderness Back Trail Adventure
Experience a Segway journey through the back trails of Disney's Fort Wilderness Resort in the Wilderness Back Trail Adventure.
In this 2-hour tour, which includes a 30-minute Segway lesson, guests explore a trail that takes them to several stops around the grounds, such as Bay Lake and Tri-Circle-D Ranch.
The tour costs $90 plus tax.
Please note that this tour has a few requirements. All guests must wear closed-toed, steady shoes (ie, no platforms). In addition, guests must be at least 16 years old and weigh between 100-250 pounds.
Hit the bowling lanes at Disney Springs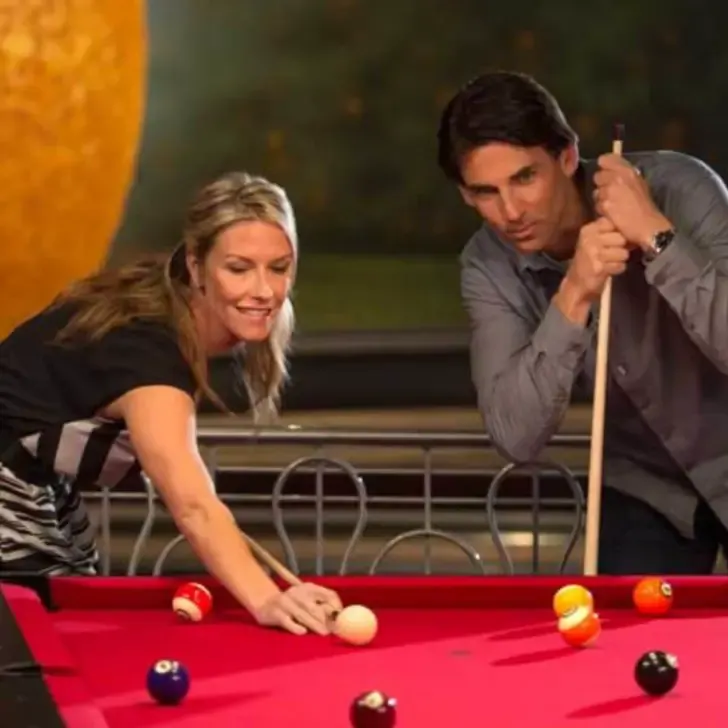 The bowling alley at Splitsville Luxury Lanes in Disney Springs is so much more than just your average alley!
Enjoy two floors of entertainment complete with 10-pin bowling lanes, billiards tables, flat-screen TVs, and two bars.
No matter if you're looking for a family outing or night out with friends, Splitsville Luxury Lanes will be filled with fun.
Create Spanish Mosaic Art
Head to the Gran Destino Tower at Disney's Coronado Springs Resort for a fun and affordable activity that doubles as a souvenir: Spanish mosaic art!
In this 2-hour activity, guests can create their own mosaic for just $25. This includes a box to carry it home in, which is perfect for those with a long journey back home!
See Cirque du Soleil's Drawn to Life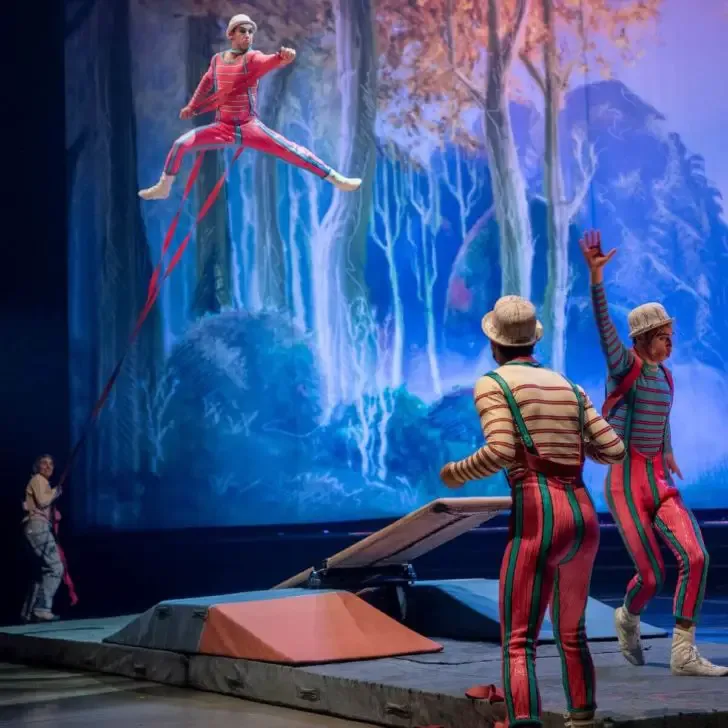 For a truly unique and captivating experience, look no further than Cirque du Soleil's collaboration with Disney for its show, Drawn to Life.
Located in Disney Springs, this show includes a combination of vibrant costumes and groundbreaking characters with theater, acrobatics, art, dance and music to bring performative feats from around the world to light!
Even better, treat yourself to a pre-show dinner at one of Disney Springs excellent restaurants.
Shop 'til you drop at Disney Springs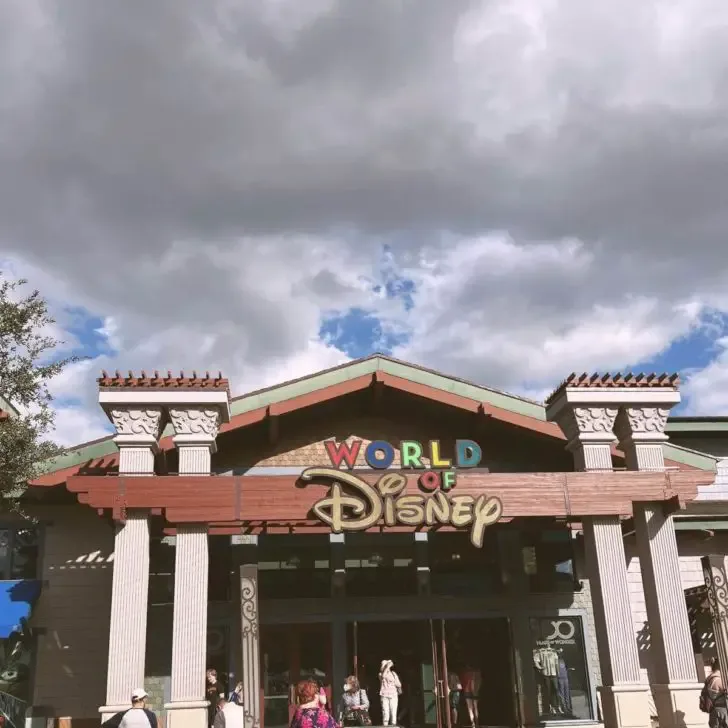 Shop 'til you drop at Disney Springs, formerly known as Downtown Disney.
This FREE entertainment district features both souvenir shops and non-Disney retail shops such as Anthropologie, LEGO, Lilly Pulitzer, Kate Spade New York, Lucky Brand, and Uniqlo.
It is also home to the largest Disney store in the entire world, The World of Disney!
Get a makeover at Bibbidi Bobbidi Boutique
At the Bibbidi Bobbidi Boutique, royals-in-training can get makeovers into true princes, knights, and princesses.
Make lasting memories with stylists help little ones with creative hairstyles, nail pampering, shimmering makeup, and gorgeous gowns or fun costumes, fit for a royal.
There are 3 such boutiques at Walt Disney World resort and two of them are located outside the parks: Disney Springs and Disney's Grand Floridian Resort & Spa.
NOTE: Both boutiques are currently closed, but are expected to reopen in the future.
Take a spa day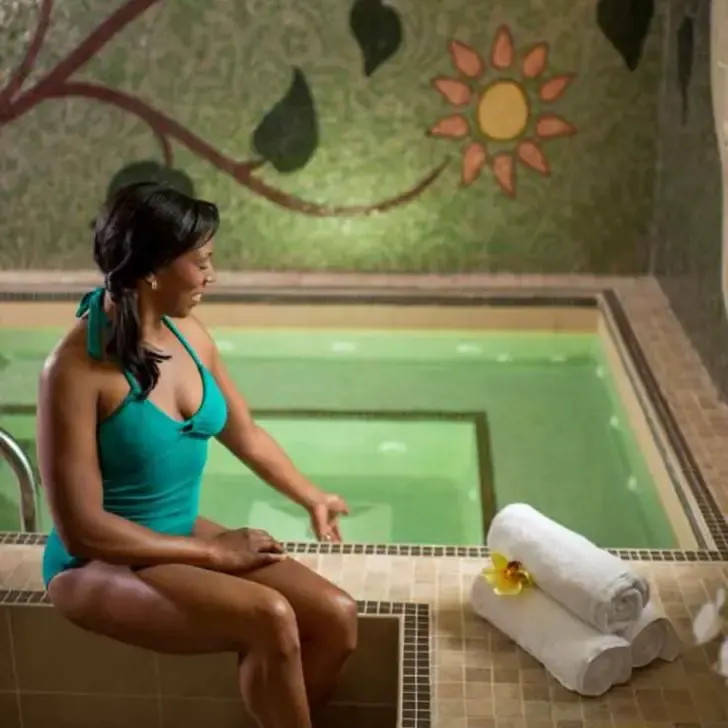 What better way to relax and recharge than with a day at one of Disney World's award-winning spas?
Enjoy massages, facials, manicures, pedicures, and other treatments. Spend the day relaxing instead of waiting in line at the parks' rides.
Spa services can be found at the following resorts:
Animal Kingdom Lodge
Coronado Springs Resort
Grand Floridian Resort & Spa
Yacht Club Resort
Walt Disney World Dolphin Hotel
Take a dip in one of the many pools at your resort
From cabana-adorned main pools to the themed pools like Stormalong Bay, your pool experience at a Disney resort is sure to be extraordinary.
Perfect for family getaways, you'll love the chance to relax in the sun or take a dip with your favorite characters nearby.
No matter which resort you stay at, rest assured that Disney World pools will add just a little more magical wonder to your Disney World vacation experience.
Tour Disney's many gorgeously themed resorts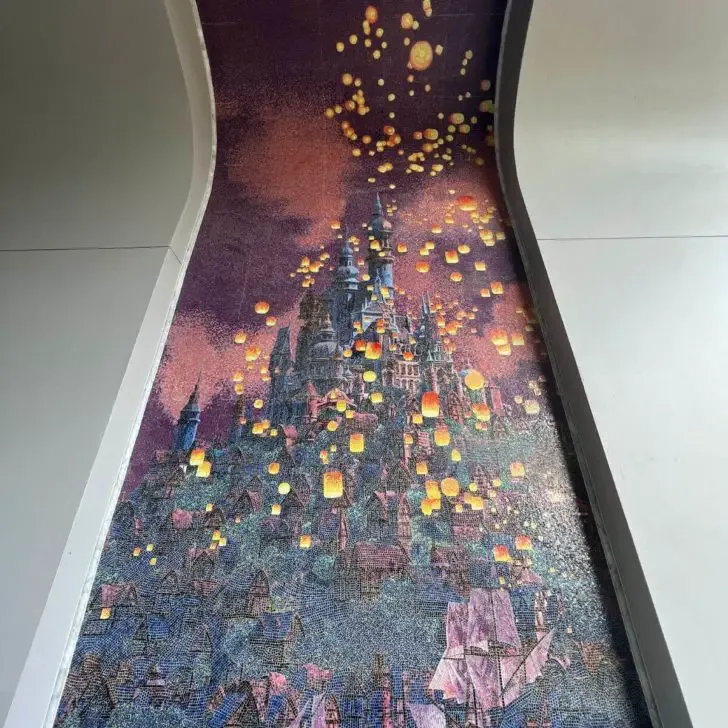 Walt Disney World has over 25 resorts, all amazingly themed and worth a visit. I could spend an entire day touring the resorts!
The easiest resorts to tour will be those that you can get to easily via monorail or Skyliner.
However, if you have a car or don't mind catching a ride share, such as Lyft (or Minnie Van!), you can easily get to other resorts, such as Disney's Animal Kingdom Lodge, too.
Atlantic Dancehall
The Atlantic Dancehall nightclub at Disney's BoardWalk is the place to go for music from the 80s, 90s, and today.
This energetic music spot fuses all music genres and eras together, providing a vibrant music experience that will keep you dancing into the late night hours.
Have requests? A DJ will be ready to satisfy all your music needs with their expansive music library.
Get ready for a memorable night out!
Hit up your resort gift shop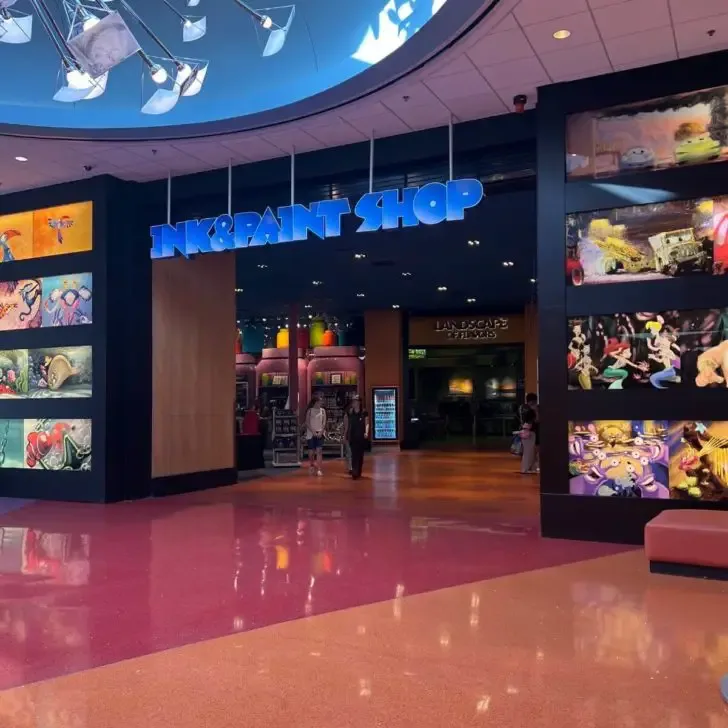 If you need a last minute souvenir or can't find something in your size that you saw at another shop, check out the gift shop at your resort.
While smaller than some of the impressive shops at Disney Springs or inside the theme parks, the resort gift shops carry a lot of the same merchandise – especially the hot ticket items!
Jelly Rolls piano bar
If you're looking for some music and fun at Disney's BoardWalk, look no further than a visit to Jelly Rolls.
At this dueling piano bar, two piano players compete to see who can fulfill guests' song requests the quickest.
I bet you'll find there isn't a song at least one of them can't play!
Monorail bar crawl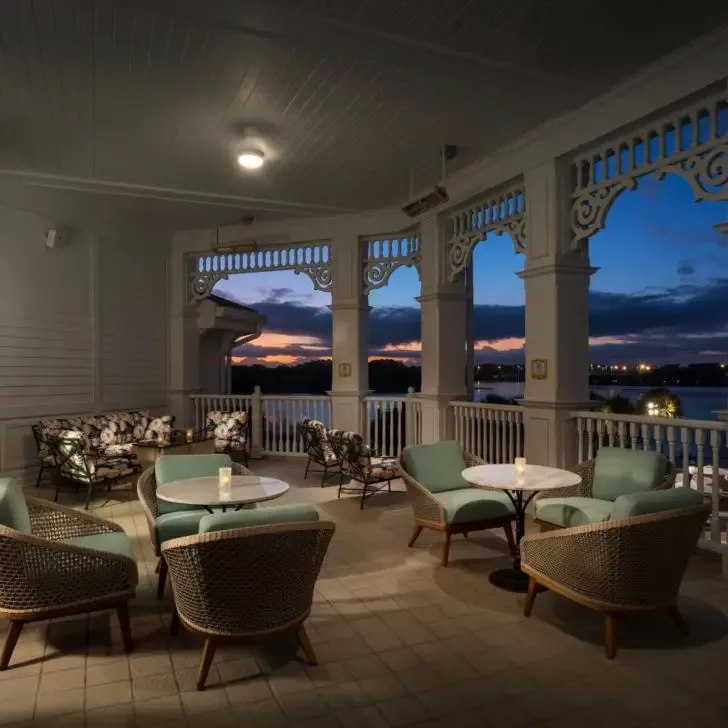 A monorail bar crawl is a fun and unique way to explore the Disney resorts on the monorail.
The idea behind it is pretty simple – start at one bar or lounge at a resort the monorail route for a drink and once you're done, hop on the monorail to the next one. Rinse and repeat.
Just make sure you drink responsibly, please!
Here are the top places to check out on a monorail bar crawl:
Contemporary Resort: California Grill Lounge
Polynesian Village Resort: Trader Sam's Tiki Terrace
Grand Floridian Resort & Spa: Enchanted Rose
For more information about the hotels along the monorail, check out my monorail resorts guide.
House of Blues Music Hall
The House of Blues at Disney Springs is the place to be for concerts featuring artists big and small.
You can groove to live music or chill to an acoustic set; no matter your taste, you'll find something you like on their event calendar.
Catch a free concert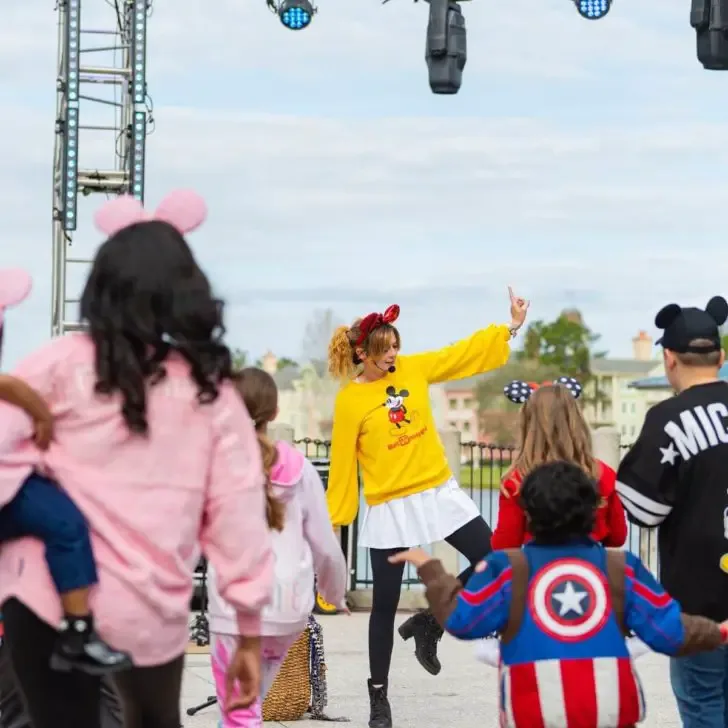 Music lovers rejoice because Disney Springs is the place to be for multiple free concerts every week!
Visitors to Disney Springs can enjoy a variety of live music, ranging from up-and-coming artists to local favorites, spread across multiple stages including Marketplace Stage, Westside Park and The Landing.
Disney Springs' lineup of performers changes often, so keep an eye out for announcements or visit their website to plan your special trip!
Electrical Water Pageant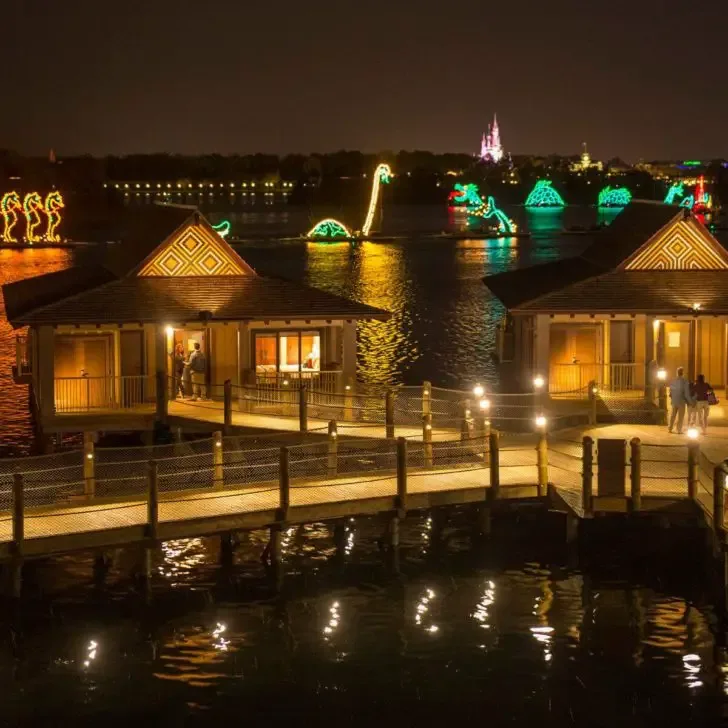 Every night the 15-minute Electrical Water Pageant in the Seven Seas Lagoon runs continuously for roughly 2 hours.
This aquatic parade is free of charge and visible from any point along the Seven Seas Lagoon, such as outside the Magic Kingdom's main entrance.
Vintage amphicar tours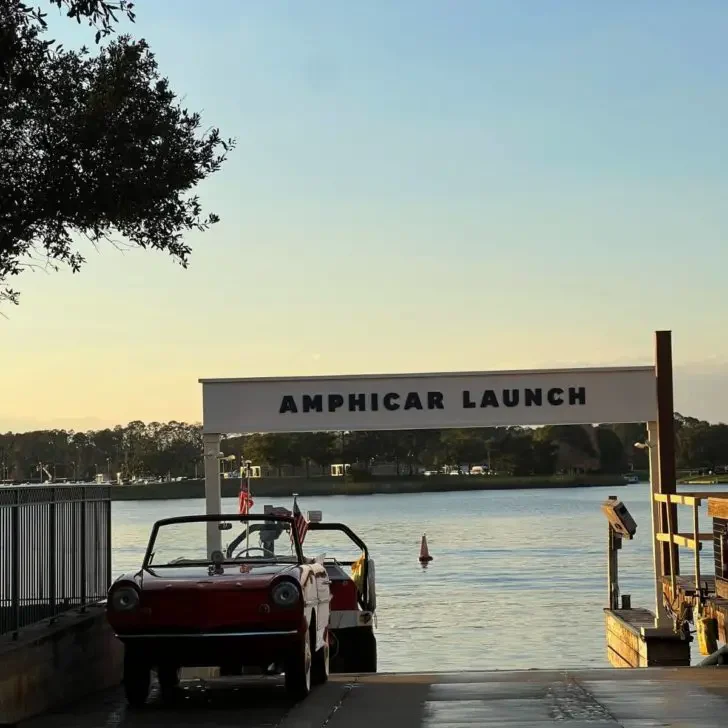 The 20-minute vintage amphicar tour takes off next to the Boathouse restaurant for a whirl around Lake Buena Vista.
With its 1960s style, passengers get to experience a piece of history and what it would be like if cars could actually float. So fun!
Tours are $125 plus tax and the cars can fit up to 4 people.
Starlight Safari at Animal Kingdom Lodge
If you're looking for an evening experience to take your breath away, look no further than a nighttime Starlight Safari at Disney's Animal Kingdom Lodge.
Here you'll embark on an exclusive nighttime expedition to view diverse nocturnal animals on the lodge's savanna.
With trained guides at your side and state-of-the-art night vision scopes, you're sure to spot some unexpected visitors enjoying the starry skies.
Ride the Disney Skyliner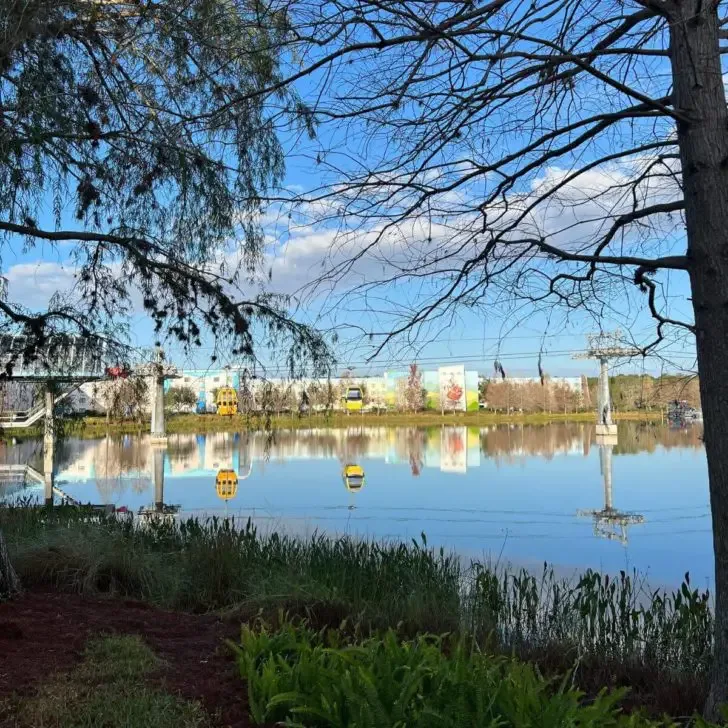 While the Disney Skyliner is meant to be transportation between select resorts and theme parks, it's kind of like a ride, too. Plus, it's 100% free!
You an pick up the Skyliner at the following locations:
Caribbean Beach Resort
Hollywood Studios
Pop Century & Art of Animation Resorts
Disney Riviera Resort
Epcot
For more tips, check out my Skyliner transportation guide.
What are your favorite things to do at Disney World besides the parks?
No matter what you're looking for, you'll find plenty of things to do at Disney World besides the parks – and many of them are free!
From shopping and dining to spas, tours, and more, you can have an incredible time without ever setting foot in a theme park.
Have fun and enjoy your Disney vacation!
---
About the author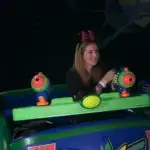 Meg Frost is the creator of The Park Pixie, where she covers Disney World, Disney+, and Disney fandom.
She holds an M.A. in Journalism from Northeastern University and B.S. in Communication & American Studies from University of Miami in Florida.
---
This post was originally published on Frost + Sun on August 3, 2016 and moved to The Park Pixie on February 28, 2022. It was last updated October 16, 2023.