As much as I enjoy the occasional trip to Walt Disney World resort, I'm always amazed at how expensive it can be.
Over the years, I've learned a handful of strategies to help reduce the cost of a Disney World Vacation. One of those strategies is adding a Disney Dining Plan.
This is a controversial choice within the Disney World fan base, so many of you might be asking: is the Disney Dining Plan worth it?
Let's dig in to see if this Disney meal plan is something you should get for your next trip.
NOTE: The Disney Dining Plan is currently on hold but will return starting January 9, 2024. Guests can start booking packages with a Disney Dining Plan for stays in 2024.
What is the Disney Dining Plan?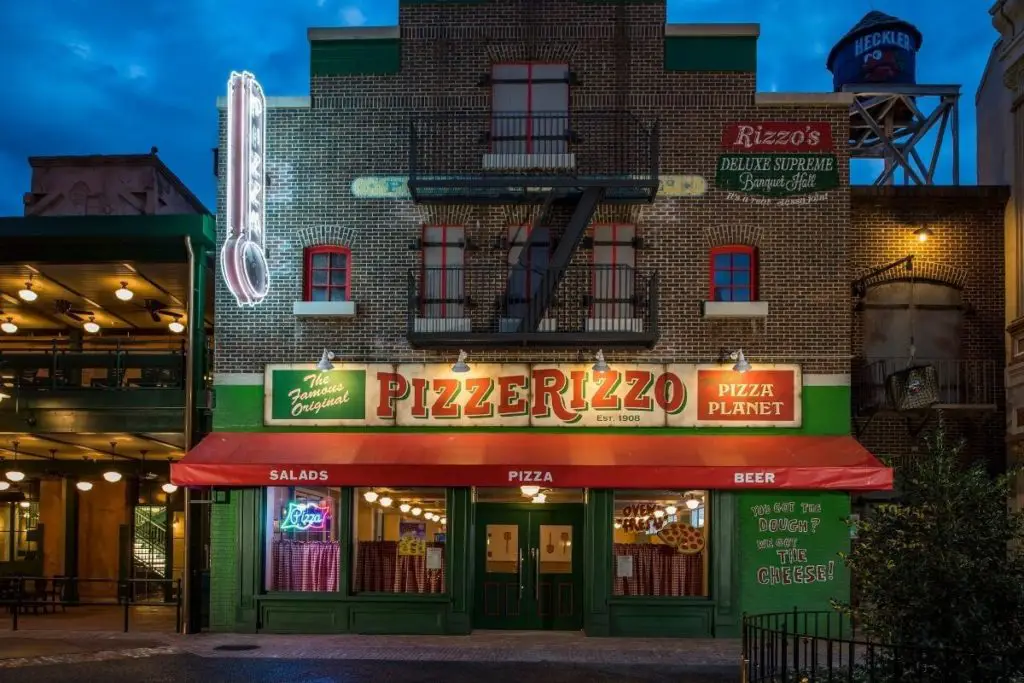 The Disney Dining Plan, aka DDP, is a pre-paid meal plan at Disney World.
The DDP gives you credits to use on food and drink so that you don't have to deal with cash or worry about having enough to pay for all the meals you want.
There are 2 plans to choose from: the Disney Quick Service Dining Plan and the Disney Dining Plan.
In the past, there were 2 additional plans available, the Disney Dining Plan Plus and the Disney Deluxe Dining Plan, but they've been axed – at least for now.
Now, let's run through what each of these plans include.
Disney Quick Service Dining Plan
With the Disney Quick Service dining plan, you get 1 refillable resort mug, plus 2 quick service credits and 1 snack credit for each night you're staying at a Disney resort.
Snacks are quick bites or drinks, like a Mickey ice cream bar or an iced coffee.
Quick service restaurants are casual, counter service or food truck type places.
Most Disney resort dining halls are quick service, as well. They don't always include seating (grab-n-go) or being served while you sit at a table.
A few examples of quick service restaurants at Disney World are:
Satu'li Canteen at Animal Kingdom
Regal Eagle Smokehouse at Epcot
Docking Bay 7 Food and Cargo at Hollywood Studios
Columbia Harbour House at Magic Kingdom
Pepe by José Andrés at Disney Springs
One quick service credit will get you 1 entrée and 1 drink. Adults 21 and over can opt for an alcoholic beverage, if available at the location in which they are dining.
Check this list of eligible quick service spots to get an idea of where you can use your credits.
Disney Standard Dining Plan
The Standard Dining Plan includes 1 quick service (QS) credit, 1 table service (TS) credit, and 1 snack per night.
You can use as many or as little credits as you want in a day.
Table service restaurants are a step up from quick service. You can make reservations, are typically served while you sit at a table (versus counter service), and the food and atmosphere is overall more nice.
As with a QS credit, 1 TS credit can be used for 1 entrée and 1 drink (including alcohol, if the restaurant serves it).
A few examples of table service restaurants at Disney World are:
Tusker House at Animal Kingdom
Teppan Edo at Epcot
Woody's Roundup Rodeo BBQ at Hollywood Studios
Tony's Town Square Restaurant at Magic Kingdom
Chef Art Smith's Homecomin' at Disney Springs
This is the plan that my family and I get when we visit Disney World, as we like to plan a few table service meals throughout our stay.
Psst… not sure what quick service or snack credits include? Go back to the "Quick Service Dining Plan" section for a brief explanation.
How much does the Disney Dining Plan cost?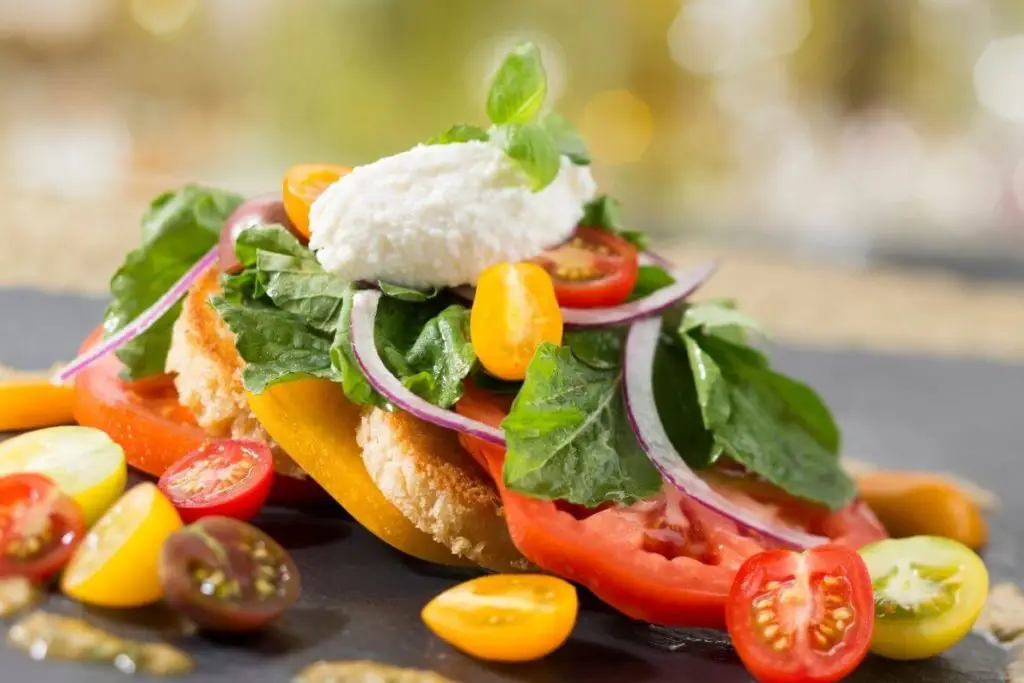 The Disney Dining Plan is only available when booking a vacation package, so there isn't a clear price listed for each plan.
So, in order to get an idea of how much the DDP costs, I had to do a bit of math.
I looked up the cost for a 7 night vacation package that includes 1 adult and 1 child. Then, I subtracted the cost of the hotel and park tickets from the cost of the complete vacation package with each dining plan.
The Quick Service Dining Plan costs $57.01 for adults and $23.83 for children. The Standard Dining Plan costs $94.28 for adults and $29.69 for children.
All DDP costs above do not include tax. Prices last updated June 2, 2023 for 2024 packages.
Does the Disney Dining Plan help save money?
Yes, the Disney Dining Plan can save you money, but there are exceptions.
It's certainly not the cheapest way to stay fed while vacationing at Disney World. Bringing your own food will likely save you more money than the DDP.
However, you'll miss out on some great dining experiences and tasty treats if you stick to bringing your food.
So, if you want to dine at Disney World's restaurants, buffets, and snack stands, the DDP can be a money saver.
In a nutshell, the bigger the plan, the better the savings…assuming you need everything in that plan!
Let's break down some costs based on typical meals and snacks that my family and I go for when at Disney World so you can get a better idea of the potential savings.
All prices discussed in this post are subject to change and do not include tax or tip. Prices last updated in August 2019.
Refillable mugs
The refillable mug gives you unlimited refills at any resort for your entire stay, up to 14 days.
It's hard to say how much you'd save here, but let's go with 1 fountain drink per night at $4.29 or $30.03 for a standard 7 night stay.
Snacks
One of our favorite snacks are the waffle sundaes at Marketplace Snacks in Disney Springs, which go for $8.99.
My niece would either get the same thing or go for a Dole Whip sampler from Swirls on the Water in Disney Springs for $7.49.
Quick Service meals
Let's see what we'd get if we went to the sample quick service restaurants listed above. Then we'll average out the total.
At Satu'li Canteen, I'd likely get the Ocean Moon Bowl and a Hawkes' Grog Ale for $27.24, while my niece would get the Steamed Cheeseburger Pod with milk for $8.59.
When dining at Regal Eagle Smokehouse, I'm definitely going for the Memphis Dry-rub Pork Ribs and a nice, cold Angry Orchard Crisp Apple Cider for a total of $26.04. My niece would likely get the cheeseburger meal with water or milk for $8.49.
At Docking Bay 7 Food and Cargo, I'd never not get the Ronto Wrap, but I'd likely try different drinks. Let's go with a Gold Squadron Lager for a combined total of $27.74. Here, my niece would probably get the Fried Chicken Tip Yip Youngling meal for $10.49.
When dining at Columbia Harbour House, I'd likely get a New England Lobster Roll and lemonade slushy for $22.98. My niece would likely get the chicken strip meal for $8.49.
Lastly, at D-Luxe Burger, I'm going for a Barbecued Burger and a Laguinitas IPA for a total of $24.24. Oh lucky! My niece would likely get the regular cheeseburger meal for $8.49.
When averaging the cost for the 5 adult meals and drinks, the average comes out to $25.65. For the kids meals, the average is $8.91.
Table service meals
Now let's do the same exercise for table service meals using the sample table service restaurants from earlier in this post.
The table service credits include dessert if you are redeeming for lunch or dinner. Often times you don't get to choose off the menu, so that makes it a bit tricky to assign a value. But we'll do our best here!
Tusker House is a buffet, where lunch and dinner is $59 for adults and $38 for kids.
TIP: Tusker House is a great restaurant to choose on the dining plan, since it is a character meal and only requires 1 Table Service credit, whereas most require 2!
At Teppan Edo, I'd get the Filet Mignon, matcha tiramisu, and a Violet Sake for $69, while my niece would get the Chicken, mango mousse cake, and a soda for $30.99.
Woody's Roundup Rodeo BBQ is served family style, so it's also a fixed price meal at $45 per adult and $25 per child.
At Tony's Town Square Restaurant, I'd likely get the Penne with Chicken Al Forno, cannoli, and a glass of wine for a total of $47. My niece would get the Spaghetti and Meatball meal and a cannoli for $21.
Lastly, at Chef Art Smith's Homecomin', I'd get Art's Famous Fried Chicken, hummingbird cake, and a cocktail for $62. My niece would probably get the chicken tenders and donuts with ice cream for $16.
With these selections, the average adult meal is $56.40 and the average child's meal is $26.20.
How much can you save with the DDP?
How much you ultimately save will depend on where you eat and what you pick on the menu.
For an idea of how much you could save, I used the examples above of where my family might eat on a typical day to estimate how much each dining plan might save you.
If you get the quick service dining plan, a typical day might cost around $64.58 for an adult, resulting in roughly $7.57 in savings per night.
For a child, a typical day's meals would cost around $29.60, resulting in around $5.77 in savings per night.
For a typical 7 night vacation, the Quick Service Dining Plan would save you around $52.99 per adult and $40.39 per child.
If you get the standard dining plan, a typical day might cost around $95.53 for an adult, resulting in a whopping 1.25 savings per night or 8.75 for a 7 night stay. So it's like getting a dessert for free – as long as you really push it with what you're ordering.
For a child, an average day might cost $46.89 per day, resulting in a savings of $17.20 per night or $120.40 for a 7 night stay. That's a nice chunk of change!
Altogether, the Disney Dining Plan is not as much of a money saver as it had been in previous years.
In fact, depending on the meals chosen, you might even end up overpaying compared to a la carte, especially when it comes to adults.
The DDP used to be a no-brainer when it came to saving money for many families, especially those with kids. But unfortunately those days are behind us, it seems.
I do still think the standard dining plan is a great way to save time and money for families with kids under 12, as you can get some character meet-and-greets in while you eat, rather than waiting in line.
Can you get the Disney Dining Plan for free?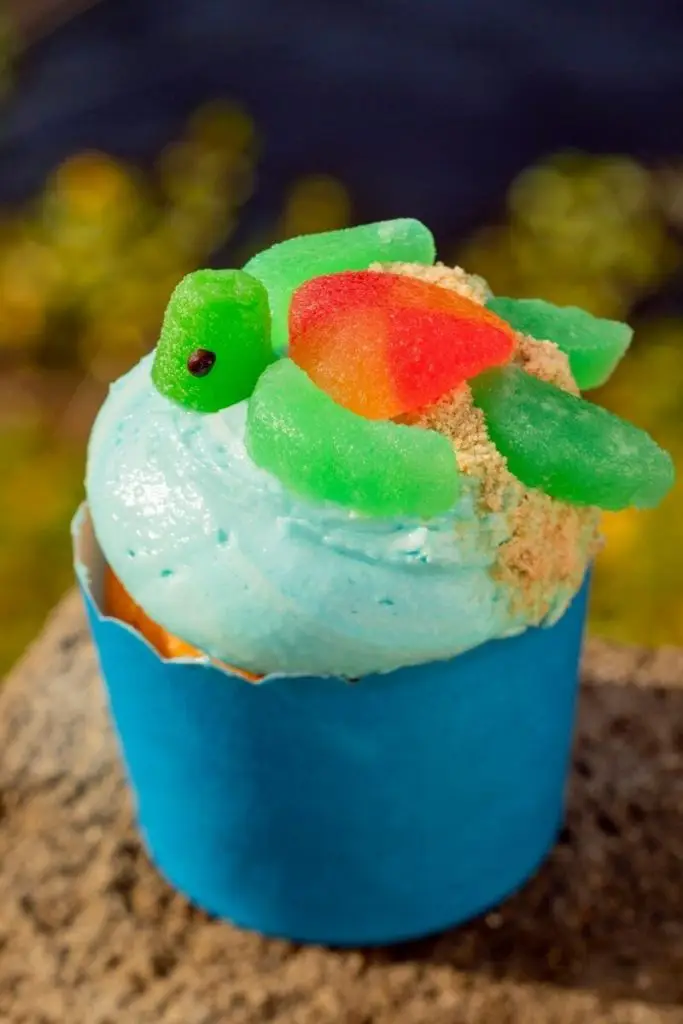 With the relaunch of the DDP after being on hold for a few years, it's unclear whether Disney will also bring back the free dining promo.
But, just in case they do, let's go over what it has looked like in the past as it's likely to be done similarly if it does come back.
Once or twice a year, Disney World usually runs a promotion that gives customers a free dining plan when they book a vacation package at a Disney World resort.
As with many promotions, there are stipulations.
For example, certain dates are not eligible, certain Disney resorts are not eligible, you have to book a park hopper, and so on.
The free plan you get usually correlates with the level of resort that you get, as well.
Due to the change in Disney Dining Plans moving forward, it's not yet clear how the free dining plan will be distributed across the resorts.
However, my assumption is that value resort bookings will continue to get the quick service plan, while moderate and deluxe resorts will get the standard dining plan.
Again, this is just a guess – we'll see what Disney comes up with if they decide to continue with free dining plan promos in 2024.
The stipulations change from time to time for this promotion, but you get the idea!
If you have your heart set on a certain resort or are locked in on dates, you might not be able to take advantage of the free dining plan promotion.
On the flip side, if you have some flexibility, the free dining plan promotion can really help you save money.
Um…you know the free Disney dining plan isn't really free, right?
Yes, the free Disney Dining Plan promotion really does give you a meal plan for free! Disney World does not charge you for the dining plan with this promotion.
Keep in mind that you can't add a hotel promotion on top of the free dining deal. This is why some people claim the free dining plan promotion is not really free.
Depending on your party size, where you'd like to dine, and your appetite, free dining may not be the better deal in terms of money saved when compared to a hotel discount.
In addition, you might also be obligated to stay a minimum number of days or purchase a park hopper pass.
On the flip side, if you were already planning on those things, then they really aren't a hidden charge as you were already planning to pay for them.
Bottom line: If cost is the most important factor in deciding whether the Disney Dining Plan is worth it, do a cost comparison to see whether the DDP makes sense for your budget.
In previous years, the free dining plan offer saved my family more money than a small percentage off of our hotel would have, so booking during a week that included a free DDP was indeed the best deal for us!
However, that may no longer be the case – especially when my niece ages out of the kids meal plan! To me, that likely means Disney may not return with a free dining plan promo OR they'll have a new promo with free dining and perhaps a small resort discount baked in.
Can I upgrade my Disney Dining Plan?
Yes, you can upgrade your Disney dining plan after you book. You can also add the DDP to an existing reservation.
Upgrading your DDP is also possible during free dining promotion.
For example, if you want to stay at a value resort but get the regular DDP, all you have to pay is the difference in cost. This is often what my family and I end up doing!
How will I know if I can use my credits at my favorite restaurant?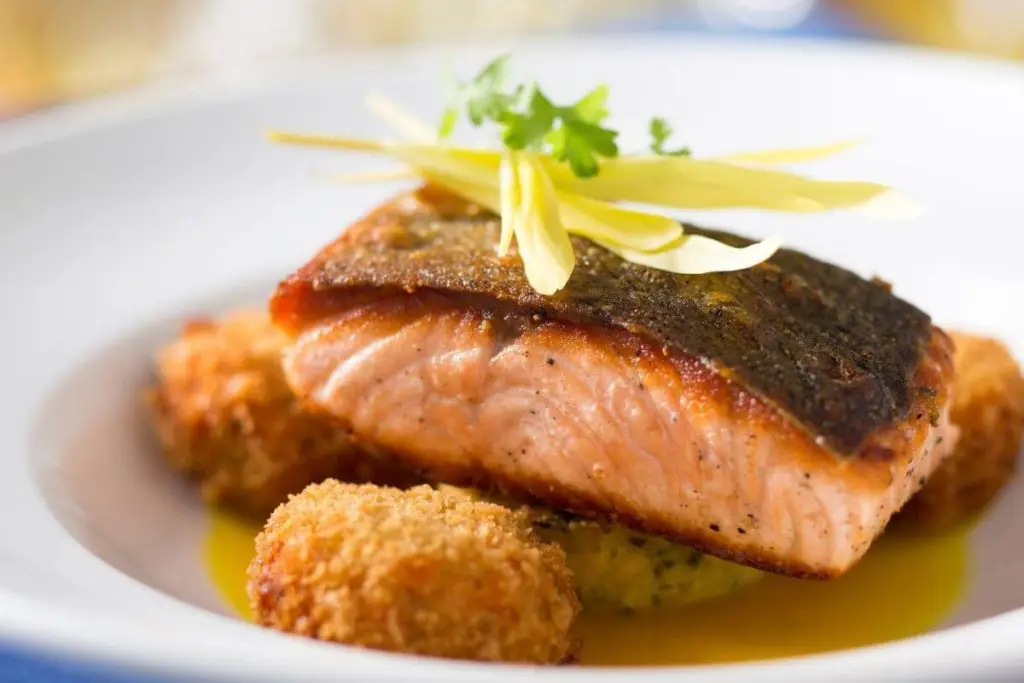 Aside from each restaurant, café, or food cart's webpage on the Disney World site, Disney World displays a magenta icon with the initials "DDP" next to items that can be purchased using dining plan credits.
You'll see this magenta icon on menus, signage, park maps, and so on.
Some items at the special food kiosks at the Epcot Food & Wine Festival and Epcot Flower & Garden Festival only cost 1 snack credit!
Look for the DDP icon to find out whether you'll need to "pay" 1 snack credit or 1 meal credit.
If you're still not sure, ask a cast member and I'm sure they'll be happy to help.
Other than saving money, why should I get a Disney Dining Plan?
Aside from saving money, one of the top reasons to use the Disney Dining Plan is that you don't need to stress about having enough money for food while there.
This is initially why my family started using the DDP. Running out of money or nearly dying of shock after your trip (ok, a tad dramatic…but you know the feeling!) is not anything anyone wants to experience because of a vacation.
The DDP is simply one more thing Disney World does to make it the Most Magical Place on Earth.
Can you use the meal plan for Signature dining or dinner shows?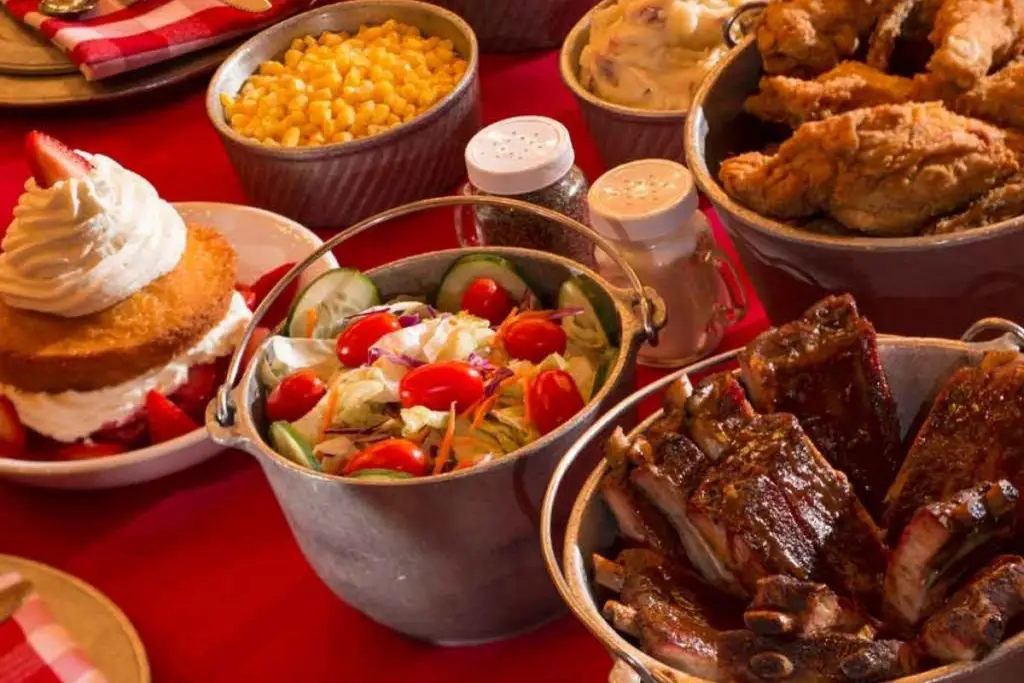 As with the character meals, you'll need the regular or Deluxe dining plan if you want to use dining plan credits toward a Signature dining meal or dinner show.
Since the Quick Service dining plan doesn't include table service credits, it cannot be used for Signature dining or dinner shows.
Signature dining and dinner shows require 2 TS credits, so you can only use dining plan credits if you have the regular or Deluxe dining plan.
My family and I usually end up booking a dinner show, such as the Hoop-Dee-Doo Musical Revue. We've never felt hungry or had to pay out of pocket for an extra meal, due to having to pay 2 credits for special meals like this.
Can you use the Disney Dining Plan for character meals?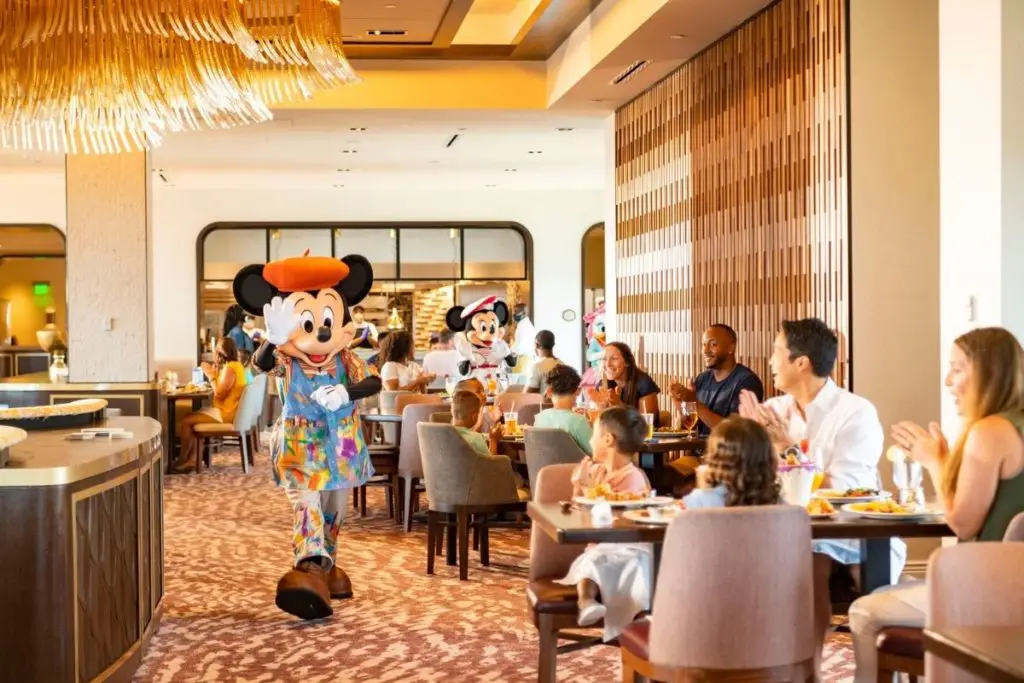 Yes, you can use the Disney Dining Plan for character meals, but only on certain plans.
All of the character meals are considered table service meals. Since the Quick Service dining plan doesn't include TS credits, you can't use this meal plan on character meals.
Some character meals might require 2 table service credits instead of 1, such as Cinderella's Royal Table or Akershus Royal Banquet Hall.
But there are a few character meals that only require 1 credit, such as Tusker House.
That's something to keep in mind when figuring out the cost and whether you'll need extra money on hand for meals.
The fact that you can use TS credits on character meals is a big reason my family goes for the regular meal plan.
It's a great way for my niece to meet characters without us having to wait in a long, dreadful line for a few quick photos. It's a win, win setup in my opinion!
Can you use the Disney Dining Plan at Disney Springs?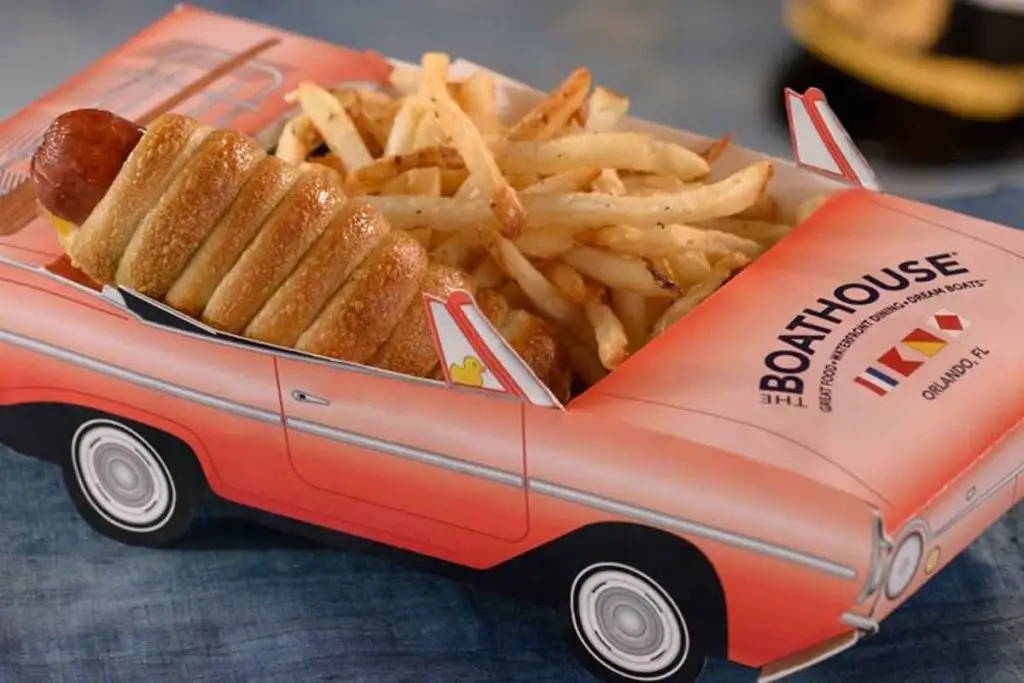 Yes, you can use Disney Dining Plan at most Disney Springs restaurants.
A super easy way to figure out which restaurants take the plan you want or have already purchased is to go to the Dining page for Disney Springs and select your dining plan option under the filter called "Dining Plans Accepted."
Can I save dining plan credits for another trip later this year?
No, you cannot save dining plan credits for future trips. Disney Dining Plan credits cannot be cashed in and they don't rollover for future stays, either.
So if you don't want your credits to go to waste, use 'em up before you leave.
One of my family's favorite things to do is to hit up Goofy's Candy Company in Disney Springs and use up any extra snack credits on rice krispy treats to enjoy at home when we're suffering the post-vacay blues.
Is the Disney Dining Plan Worth it?
Yes, the Disney Dining Plan is absolutely worth it for many Disney World guests. However, due to the changes coming in 2024, it's no longer the big money saver it once was.
For the most part, it's a peace-of-mind add-on that helps you enjoy your vacation without worrying about falling out of budget since you've already paid for your food. For many guests, it's worth the cost for that alone!
All that said, at the end of the day, whether you should get the Disney Dining Plan is up to you. Consider which factors discussed above matter most to you to help you decide if the DDP is right for you.
Next up, check out more of our Disney World vacation planning guides:
---
About the author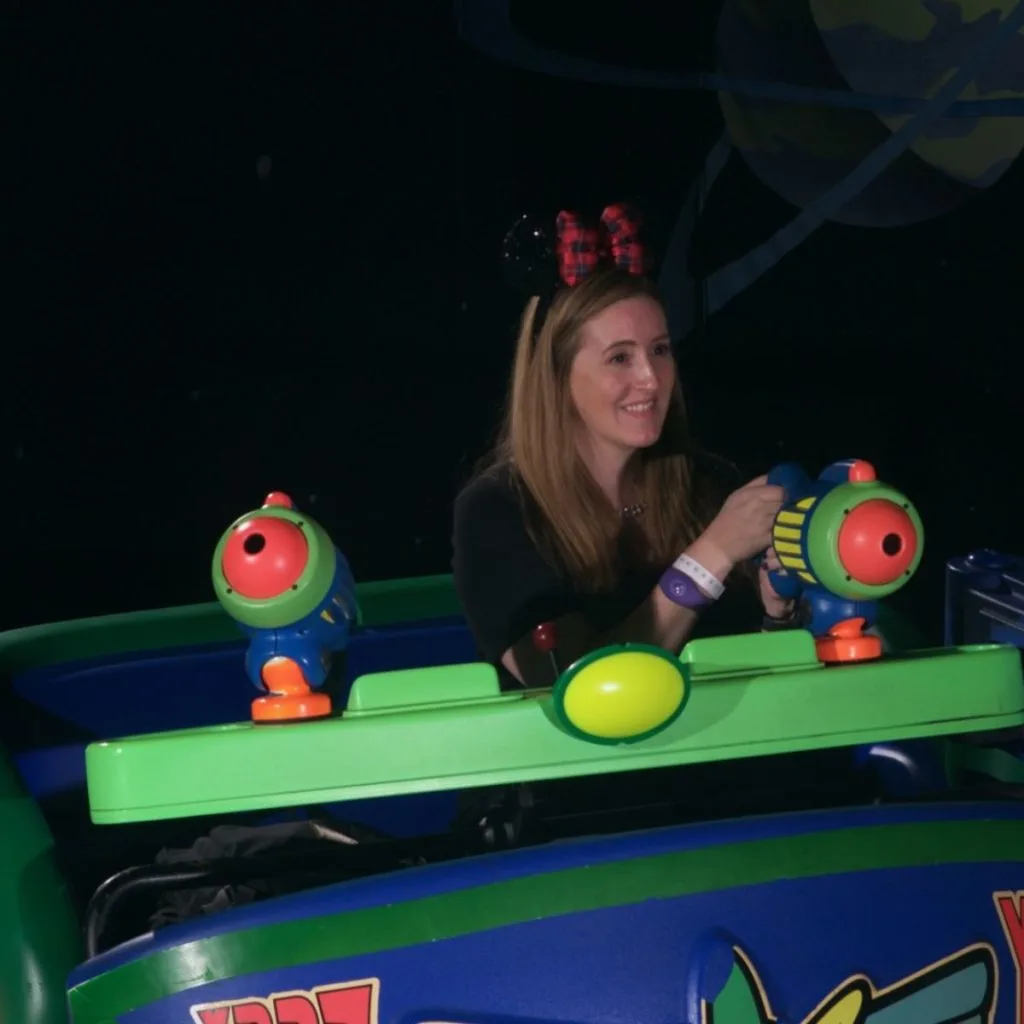 Meg Frost is the creator of The Park Pixie, where she covers Disney World, Disney+, and Disney fandom.
She holds an M.A. in Journalism from Northeastern University and B.S. in Communication & American Studies from University of Miami.
---
This post was originally published on May 26, 2018 on Frost + Sun. It was last updated July 1, 2023.