There's nothing worse than seeing rain on the weather forecast during any trip, but especially Disney World.
But, as we all know, Disney World calls itself the Happiest Place on Earth. And you know what, no amount of rain will cancel that out!
Here are more than a dozen fun things to do at Disney World in the rain.
This post includes affiliate links. If you click on or make a purchase from an affiliate link, I might earn a commission at no extra cost to you.
Disney World rain policy
Before we dig in on the things to do when it rains at Disney World, let's talk about their rain policy. Or rather, the lack of one.
It's pretty rare for any of the parks to close, even for rain, so refunds are not given due to rainy weather.
Pretty much the only time rain will close the parks is if there's a hurricane forecasted. Compensation for this varies, so I can't really speak to what you'll get.
The water parks, Blizzard Beach and Typhoon Lagoon, will sometimes give vouchers for a return if you have been there less than 4 hours. They do not issue refunds due to rain or if you've been there more than 4 hours.
Lastly, in the event that you are playing golf at one of Disney World's courses and it starts to rain, you can get a rain check to pick up your game at another time.
TIP: Some travel insurance policies will cover you if you need to reschedule a vacation due to inclement weather. As coverage varies from policy to policy, you'll need to check in with your insurance provider to see if you're covered.
What to bring in your park bag
Most often the rain storms will come on quick (and go away just as quickly) – and they aren't always in the broad forecast.
In fact, from June to October or so, it's kind of a given that it'll rain for at least a few minutes in the afternoon almost every day.
So it goes without saying that it's best to be prepared and throw a few extra things in your park bag.
I always stash a disposable poncho in my bag, as well as a dry bag or Ziploc bag for my phone and camera gear.
Aside from that, if it calls for rain, I make sure to wear shoes with good traction and that won't get ruined in wet weather or splashing in puddles.
If you have a larger bag or are renting a locker, you can stash a regular rain jacket and maybe even an extra pair of socks and shoes, too.
Check out the fun Disney rain gear below for a few cute ways to dress up in spirit – and keep dry – if it rains at Disney World.
Things to do at Disney World in the rain
Hit with a rainy day at Disney World? Don't fret – there's still plenty of fun to be had!
Hit up your resort's arcade
Did you know that most of the Disney World resorts have an arcade? Yep, they sure do!
So if the day calls for rain and you don't want to bother leaving your resort, check out your resort's arcade.
The arcades feature a variety of classic and new arcade games, like air hockey, pinball machines, and Guitar Hero.
The following value resorts have an arcade:
All-Star Movies Resort
All-Star Music Resort
All-Star Sports Resort
Art of Animation Resort
Pop Century Resort
The following moderate resorts have an arcade:
Coronado Springs Resort
Fort Wilderness Resort & Campground
Port Orleans Resort – French Quarter
Port Orleans Resort – Riverside
The following deluxe resorts and villas have an arcade:
Animal Kingdom Lodge
Animal Kingdom Villas
Beach Club Resort
BoardWalk Inn
Grand Floridian Resort & Spa
Old Key West Resort
Saratoga Springs Resort & Spa
Wilderness Lodge
Yacht Club Resort
Walt Disney World Dolphin Hotel
Have a spa day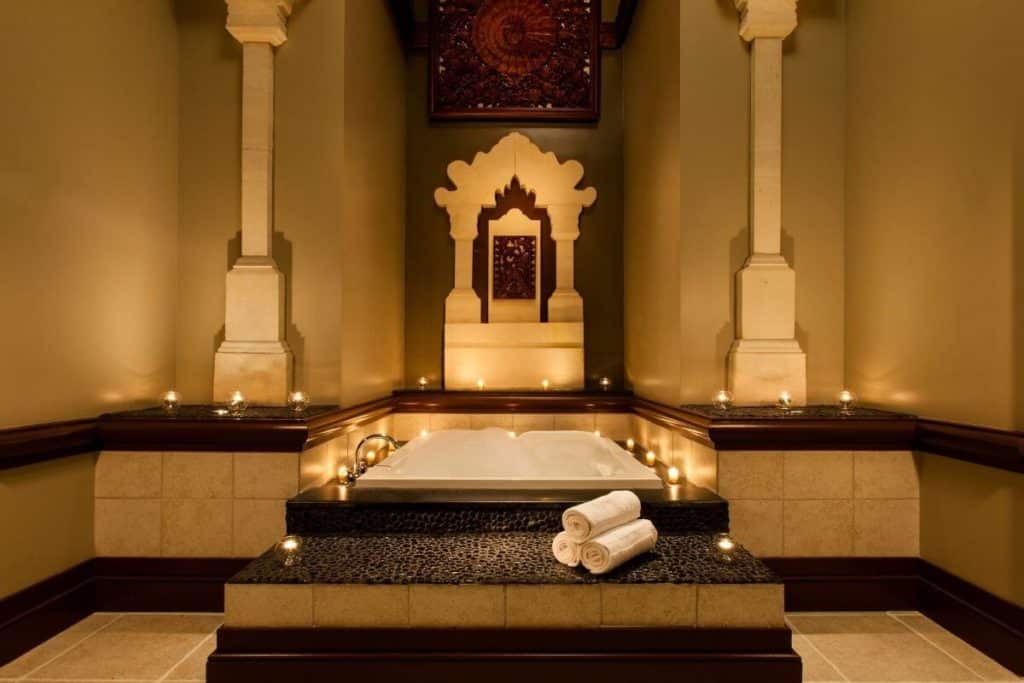 For a more relaxing activity on a rainy day, schedule an appointment at one of several spas at Disney World.
Each spa has a different set of services, but typical services include massages, facials, wraps, manicures, pedicures, spray tans, or hair styling.
There are 3 full-service spas at Disney World:
Mandara Spa at the Walt Disney World Dolphin Hotel
Senses – A Disney Spa and Salon at Disney's Grand Floridian Resort
Senses – A Disney Spa at Disney's Saratoga Springs Resort
In addition to the above spas, the following resort fitness centers offer massages and basic facials:
La Vida Health Club at Coronado Springs Resort
Ship Shape at Yacht Club and Beach Club resorts
Zahanati Massage & Fitness Center at Animal Kingdom Lodge
Spa services at any of the above 6 locations can be booked by calling 407-WDW-SPAS.
Have afternoon tea at the Grand Floridian Resort
Disney's Grand Floridian Resort & Spa hosts 2 afternoon tea parties, Disney's Perfectly Princess Tea and the Wonderland Tea Party.
Disney's Perfectly Princess Tea is open to kids of all ages, but designed mainly for ages 3-9.
Kids in this age group get a disnified swag bag with a toy (doll or sword and shield) and other fun goodies depending on whether they choose prince or princess.
Older kids can purchase this gift bag for a bit over $136, not including tax.
The Wonderland Tea Party is exclusively for kids age 4-12. The party includes appearances by characters from Alice in Wonderland, as well as cupcake decorating, and crafts – in addition to tea (aka apple juice).
The Wonderland Tea Party runs from 2-3 PM, Monday through Friday, at 1900 Park Fare.
In addition to these 2 parties, you can have traditional tea at any time at the Garden View Tea Room.
At the Garden View Tea room, you can choose from over 20 teas and nosh on traditional tea snacks, like scones with jam.
Shop 'til you drop
Given that afternoon rain storms are the norm in most of Florida, it's a good idea to have a go-to option that you can fall back on no matter where you are in Disney World. For me, that go-to rainy day activity is shopping.
The obvious choice is to pop into whatever shop you're closest to, but there are a few select shops I recommend if you can hustle to them.
At Animal Kingdom, my favorite gift shop is Discovery Trading Company on Discovery Island, right by the Tree of Life. It's a fairly large shop with a good variety of merchandise.
Another of my favorites is Zuri's Sweets Shop in Africa for yummy snacks and bottles of wine. (Yes, they really have wine!)
Hollywood Blvd at Hollywood Studios is lined with several gift shops, making it easy to hop from shop to shop with minimal exposure to the rain.
Another good option is Main Street at Magic Kingdom, another street lined with multiple shops to occupy your time when those pesky afternoon rain showers hit the parks.
Lastly, the World of Disney shop at Disney Springs is fabulous for occupying your time while it rains. It's a massive store, so you'll be able to occupy yourself in just one store and stay dry at the same time. Win, win.
What to do at Animal Kingdom in the rain
Here are my top 2 recommendations for what to do at Animal Kingdom in the rain.
Festival of the Lion King
One of the best shows between all of the parks is Festival of the Lion King. There's tumbling, dancing, dancing, audience participation – and it's inside.
So if it's going to rain and there's a showing coming up, hop in line to keep dry and entertained. If it's the usual afternoon shower, hopefully the rain will pass by the time the show is done.
Bonus – it's also a great spot when you need an AC break!
Finding Nemo: The Big Blue…and Beyond!
Another fun indoor show at Animal Kingdom is Finding Nemo: The Big Blue…and Beyond!
This show features our favorite fishes and sea life with completely original music – how fun is that!?
What to do at Epcot in the rain
Epcot is one of my favorite parks to visit on a cloudy or rainy day as most of the attractions are indoors, so you can easily hop from shop to ride to show with minimal exposure to the rainy skies. Here are my favorite things to do on a rainy day at Epcot.
Hang out at the Land Pavilion
The Land Pavilion is home to 2 fun indoor rides, Soarin' Around the World and Living with the Land. There's also a 4D film, Awesome Planet, and a walking tour, Behind the Seeds, which costs extra.
Aside from these attractions, you can grab a bite to eat at the Sunshine Seasons food court or have a sit-down character meal at Garden Grill.
Before you know it, the rain will let up, or you can skip over to Sea Base for more indoor fun.
Experience life under the sea at Epcot's Sea Base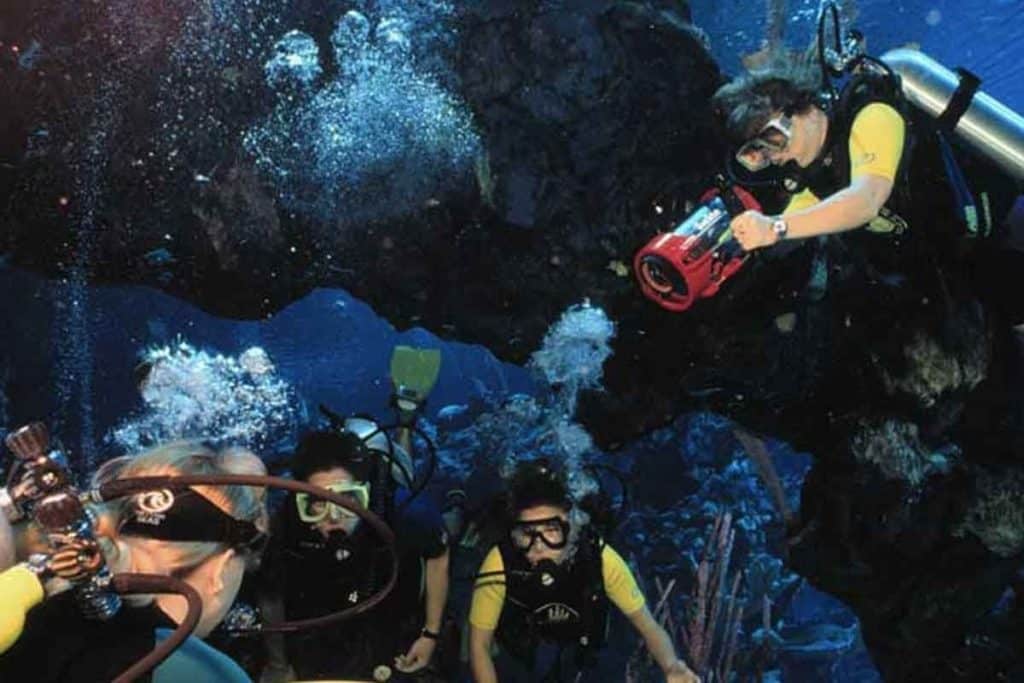 Sea Base at Epcot includes a ginormous indoor coral reef aquarium that includes over 4,000 sea creatures, including sharks, dolphins, and sea turtles.
At 10 am and 3:30 pm, you can witness a demonstration and feeding of some of the animals.
Sea Base also includes The Seas with Nemo and Friends, a ride that takes you through the Finding Nemo movie. You can also take a picture with Bruce, the fish-friendly shark from Finding Nemo.
If that doesn't fill up enough time, there are 3 behind-the-scenes type tours available at Sea Base, for an additional cost: Dolphins in Depth, Epcot DiveQuest, and Seas Aqua Tour.
All of these tours can be booked via phone only by calling 407-WDW-TOUR.
Dolphins in Depth tour at Epcot
Dolphins in Depth is an excellent tour for families with older kids, as this tour is limited to age 13 and up.
On this tour, you will learn about how the dolphins are trained and cared for. You'll also get a chance to be in the water with dolphins, who will likely play with you (though are not forced to!).
The Dolphins in Depth tour lasts 3 hours and is limited to 8 participants.
Dates for the tour vary, though it typically runs several days per week at 9:45 AM. As of March 8, 2019, the cost for this tour is $199 per person.
Seas Aqua Tour at Epcot
The Seas Aqua Tour takes you behind the scenes of its Caribbean Coral Reef at Sea Base. It also includes 30 minutes of snorkeling at the reef.
Overall, the Seas Aqua Tour lasts 2.5 hours and is open to ages 8 and up.
The dates the tour is available vary, but the tour usually runs at 12:30 PM when it is available. Currently the cost for this tour is $145 per person
Epcot DiveQuest tour at Epcot
Last up is the Epcot DiveQuest tour. This tour is open to anyone with SCUBA certification age 10 years and older.
This tour is similar to the Seas Aqua Tour. However, instead of 30 minutes of snorkeling, you'll have 40 minutes of scuba diving at the Caribbean Coral Reef at Epcot's Sea Base.
Overall this tour lasts 3 hours. Dates for this tour vary, but when it is available, it typically runs at 4:30 PM and 5:30 PM.
What to do at Hollywood Studios in the rain
Hollywood Studios has really stepped it up with their new rides and experiences.
But a few of the classic experiences are perfect for rainy afternoons. Here are my 2 favorite things to do in the rain at Hollywood Studios.
Get your geek on at Hollywood Studios' Star Wars Launch Bay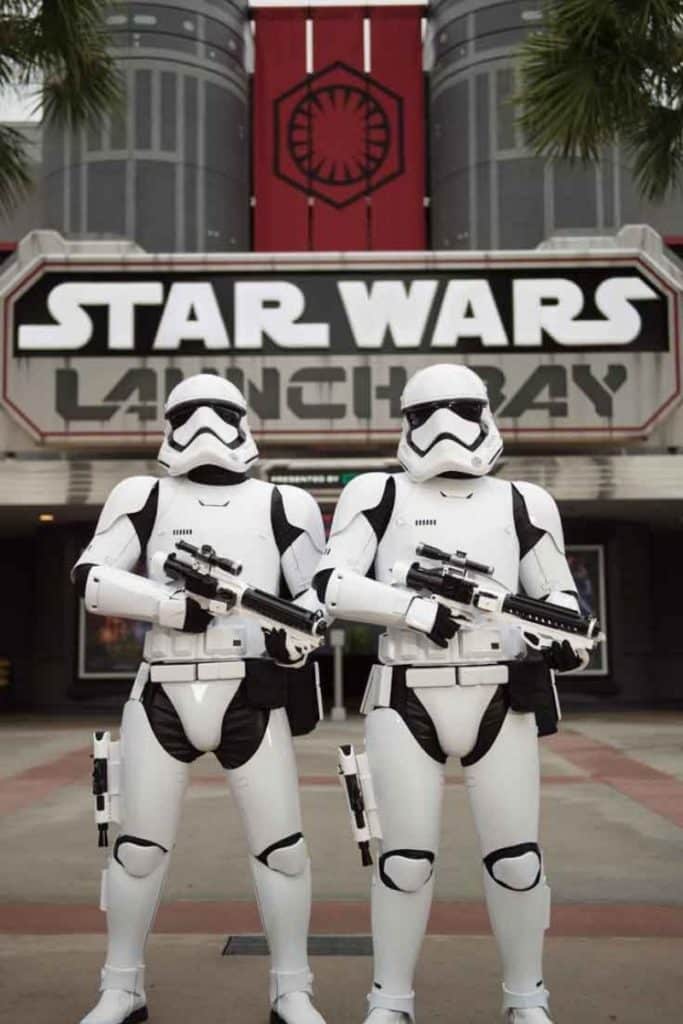 Star Wars Launch Bay includes several activities indoors that are perfect for keeping entertained if you get stuck at Hollywood Studios in the rain.
At Star Wars Launch Bay, you can check out conceptual art, prop and costume replicas, and other Star Wars film artifacts.
Super fans will definitely want to make time to watch a behind-the-scenes documentary about the Star Wars series.
If you're interested in meeting characters, BB-8, Chewbacca, and Darth Vader often have meet n greets at Star Wars Launch Bay.
Before you leave, stop by the Launch Bay Cargo Shop for souvenirs and Star Wars memorabilia.
Pay homage to the man behind the mouse at Hollywood Studios' Walt Disney Presents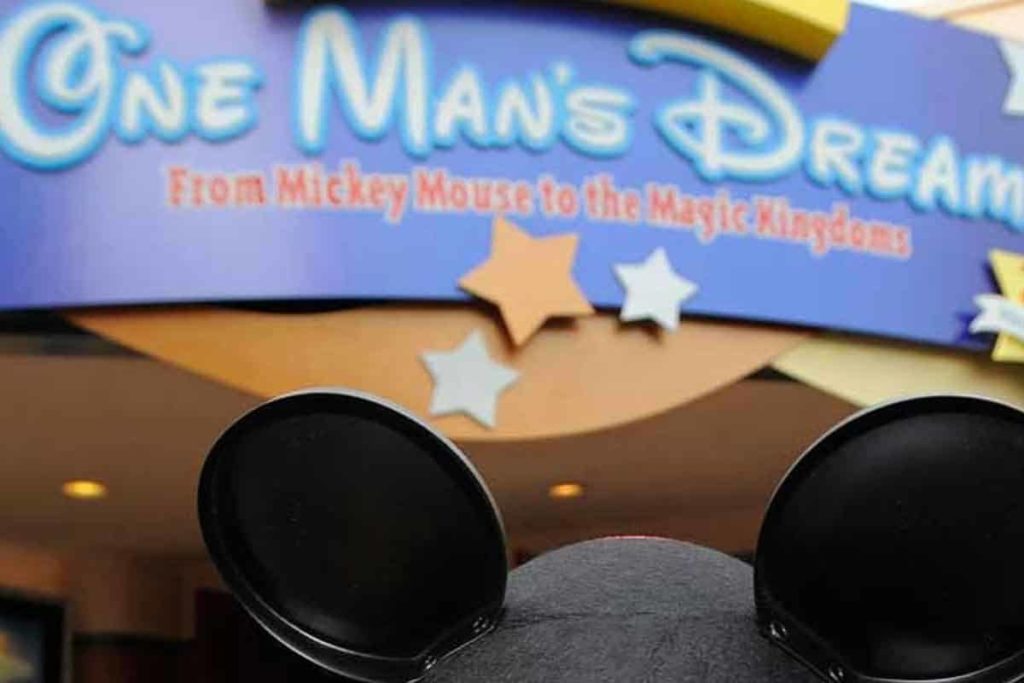 Another great rainy day stop at Hollywood Studios is Walt Disney Presents, located in between Animation Courtyard and Pixar Place.
This indoor attraction includes a variety of things to do to keep you occupied (and dry) on a rainy day.
Inside you can learn more about the man behind the mouse at 100 Years of Disney on Display, a gallery filled with costumes, sketches, props, photographs, and other artifacts all about Walt Disney and the empire he built.
In addition to the gallery, there's a 15-minute behind-the-scenes film, Walt Disney: One Man's Dream, that is all about Walt Disney and his quest to build the Disney dream.
Occasionally Walt Disney Presents includes sneak peeks of upcoming attractions at Disney World, as well as character meet-and-greets.
What to do at Magic Kingdom in the rain
Here are my favorite things to do at Magic Kingdom in the rain.
Meet your favorite characters
Many of the character meet and greets take place indoors, so hop in line to get out of the rain.
Hit up Princess Fairytale Hall to meet your favorite princesses or head to Town Square Theatre to meet Mickey Mouse and Tinker Bell.
Watch the rainy day cavalcade
If rain hits during the scheduled time(s) for the Festival of Fantasy parade, it's likely it will be cancelled.
However, Disney simply replaces it with what they call the Rainy Day Cavalcade!
It's not as technical or elaborate as the FOF parade, but it's at least something to keep you entertained while you wait out the rain.
Ride all the rides
One of the things I love about Magic Kingdom is that many of the rides have roofs over the lines, so even if it's raining, you won't get drenched while waiting.
The top rides and shows I recommend hitting up during the rain include:
Buzz Lightyear's Space Ranger Spin
Enchanted Tales with Belle
Mickey's PhilharMagic
Pirates of the Caribbean
Space Mountain
TRON Lightcycle Power Run (Opens April 4, 2022)
What to do at Disney Springs in the rain
If you'd rather not hit up the parks on a rainy day, head to Disney Springs for an equally fun day. Keep reading for ideas on what to do at Disney Springs in the rain.
Catch the latest flick at the Disney Springs Dine In Theater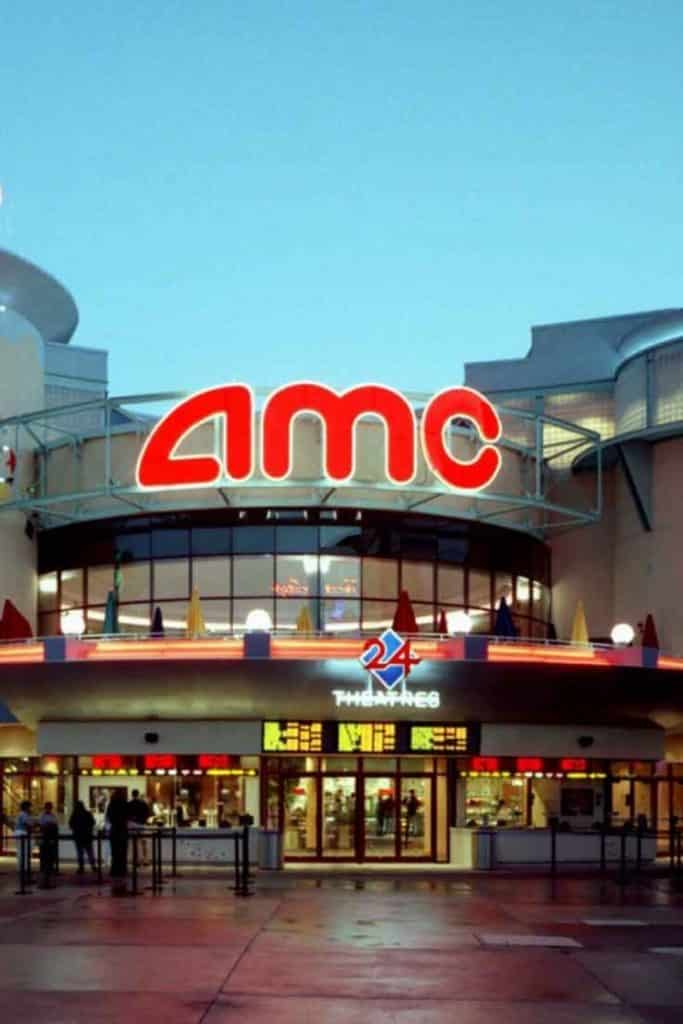 Going to the movies at Disney World is not like most other movie theaters around the world.
The AMC Disney Springs Dine In Theater is set up to allow you to enjoy sit-down meals and bevvies (including of the adult variety) while watching a movie.
The Disney Springs Dine in Theater also includes 2 lounges, so you can grab a beer or cocktail before the movie starts or while waiting out more rain after your movie ends.
NOTE: There are some age limits at the Disney Springs Dine In Theater. Kids under the age of 18 must be accompanied by an adult 21 or older.
Have fun bowling at Splitsville Disney Springs
Head over to Splitsville Disney Springs, a luxury bowling alley, for bowling, a round or 2 of pool, dancing, and yummy food and drinks.
The menu at Splitsville Disney Springs features classic American comfort food, like burgers and pizza, as well as sushi.
If you're still in need of rainy day entertainment after you're done at Splitsville, you can hop on next door to the Disney Springs Dine In Movie Theater to catch the latest movie.
What are your favorite things to do at Disney World in the rain?
As you can see, if the forecast calls for some rainy days while you're at Disney, you're still going to have a great time!
This post was originally published on January 20, 2017 on Frost + Sun. It moved to The Park Pixie on May 4, 2021 and was last updated February 4, 2023.