A big part of the fun when traveling to a Disney theme park is geeking out on Disney merchandise, especially luggage and travel accessories.
From loud red and white polka dot Minnie Mouse luggage to classic Vera Bradley paisley prints, I've found the best Disney luggage and travel accessories.
This post includes affiliate links. If you click on or make a purchase from an affiliate link, I might earn a commission at no extra cost to you.
Travel accessories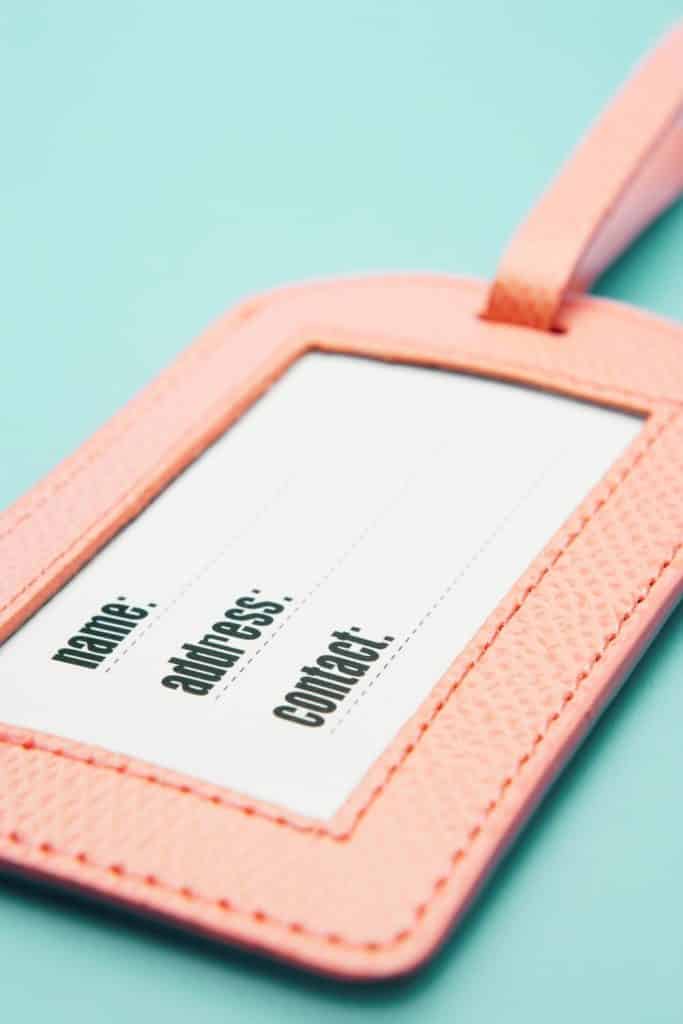 Disney travel accessories make a great pre-trip gift, especially for first time trips or celebratory vacations.
Luckily, finding Disney travel accessories is relatively easy. Many stores and brands capitalize on the popularity of Disney merchandise, so you'll have lots to choose from.
I've found Disney luggage tags, passport holders, travel mugs, and other travel accessories that you can shop for right from this post.
P.S. If you're obsessed with Minnie Mouse ears like me, be sure to check out the Minnie Mouse ear bag – perfect for taking your Minnie ear collection with you without crushing them.
Makeup bags
Whether you're stashing makeup or just toiletries, a Disney makeup or toiletry bag is a must have when traveling.
Plus, if you're not keen on plunking down money for a full set or carry on suitcase, a makeup bag is a budget-friendly way to still get in the spirit.
Checked luggage & luggage sets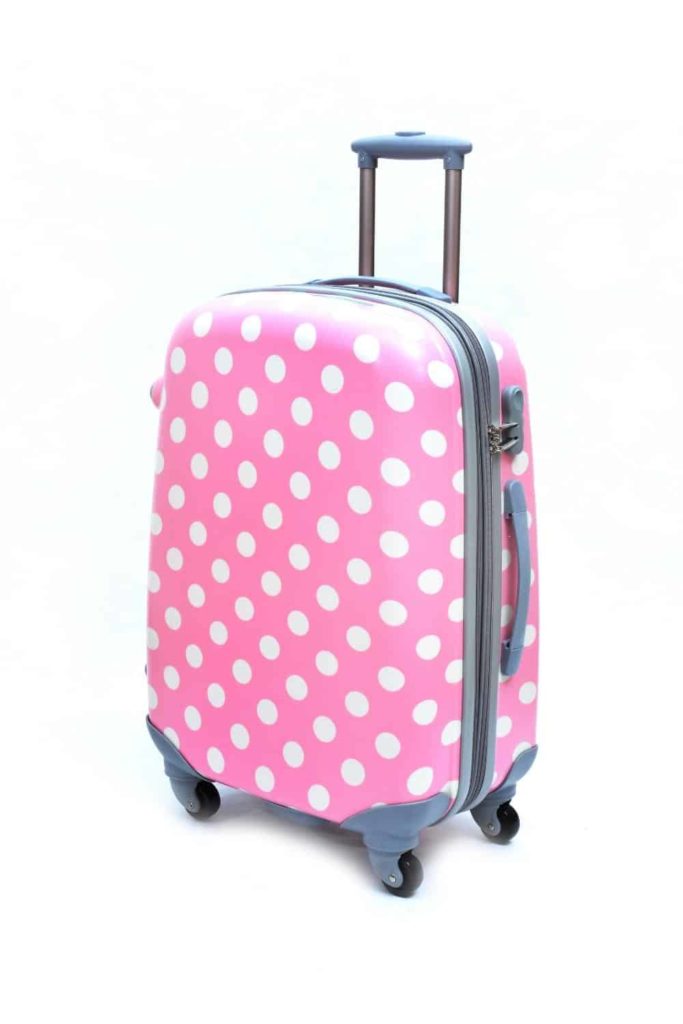 The bonus to investing in Disney luggage that can be checked is that you'll never have a problem identifying your luggage when picking it up at the luggage carousel.
But for good measure, always make sure to pop a luggage tag onto your bags – both checked and carry on.
One of the most popular brands that makes check-in size suitcases and full sets is American Tourister. American Tourister is a long-running, durable brand, so your luggage will last you quite a while.
You can buy American Tourister products at every day stores like Amazon, Bed, Bath & Beyond, JC Penney, Kohl's, and Macy's.
If you're not into an obvious Disney style, a simple Minnie Mouse inspired polka dot print is a good balance between fun and sensible.
Carry on luggage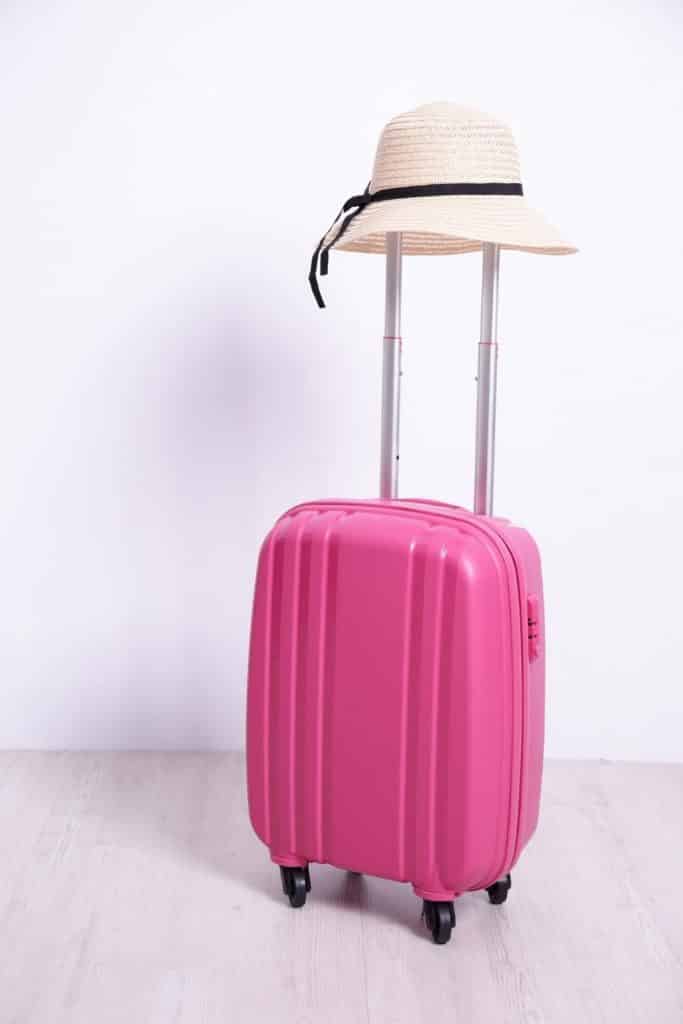 If you can get away with carry on luggage when traveling to a Disney park, more power to you!
I always intend to, but end up checking luggage so that I have enough room to bring back souvenirs and treats.
On the other hand, a nice hardshell carry on suitcase is perfect or protecting any camera equipment or valuables you might need to take with you.
Which Disney carry on luggage is your favorite?
Kids' luggage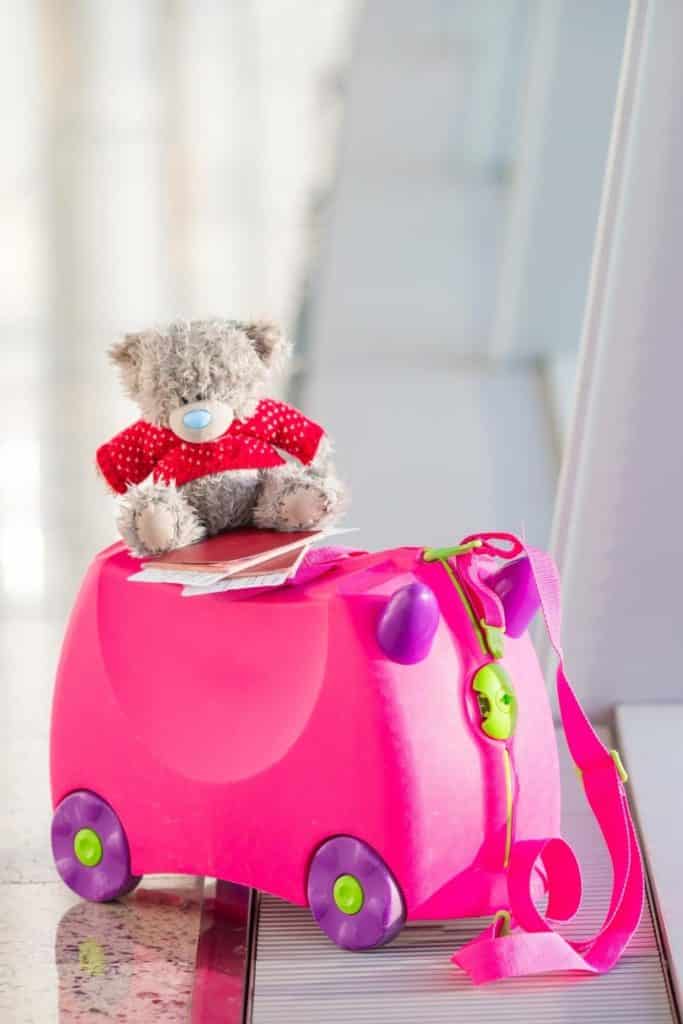 Last, but not least, kids always love having their own luggage. In some way, it makes them feel more grown up or important.
Why not encourage their independence with their own Disney luggage? Check out the options below to make your shopping easier.
Which Disney luggage and travel accessories do want?
Once you pick out your new Disney luggage, be sure to pop over to my post about what to pack for Disney World, as well as my post about how to not lose your luggage!
Next up, check out more of our Disney World vacation planning guides:
This post was originally published on December 6, 2016 on Frost + Sun. It was last updated on March 13, 2022, when it moved to The Park Pixie.