Help ensure your Disney vacation goes off without a hitch using the best apps for Disney.
Whether you're visiting Walt Disney World, Disneyland, Aulani, or a Disney theme park outside the US, these mobile apps will help you have the best trip!
Countdown app
As soon as your trip is booked, head to your preferred app store, whether it be Google Play or the iOS App Store, to get a countdown app.
Is it 100% necessary? No.
Is it a ton of fun? Yes!
I love checking in on my countdown app to see how many days are left 'til my trip.
I freely admit to taking screenshots of milestones to share with my travel mates, share on Instagram stories, and save for a future photo book.
Check out the links below for my recommended countdown app or widget for iOS and Android devices.
Download: Countdown for iOS / Countdown Time – Event Widget on Google Play
Stakeout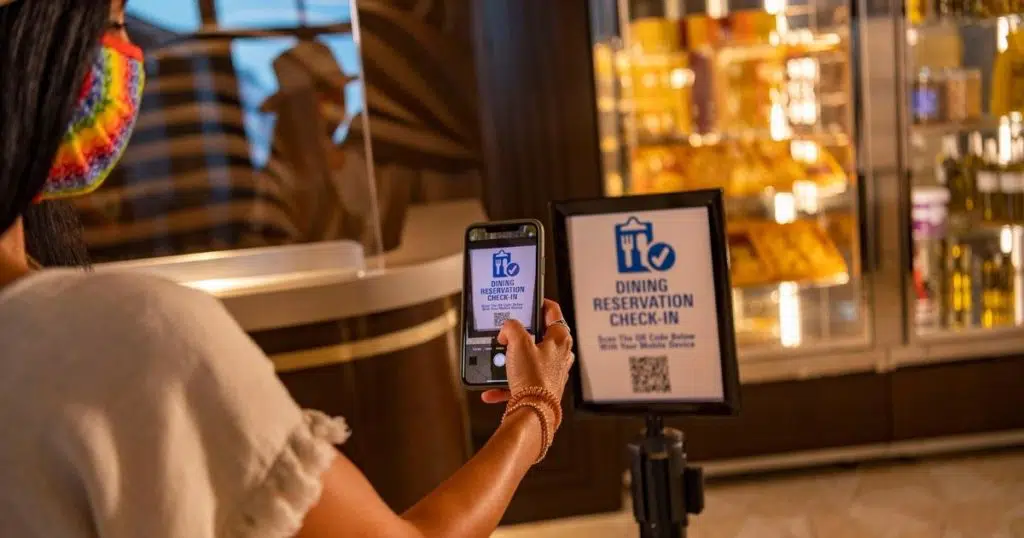 The next app you want to get is Stakeout.
Unfortunately snagging all of the dining reservations you want for a trip likely won't be easy. That's where Stakeout comes in.
Stakeout lets Walt Disney World and Disneyland guests set up alerts for their dream dining reservations.
As soon as one becomes available, you'll get an alert, so you can pop into the My Disney Experience or Disneyland apps to get your reservation.
You can get 1 stakeout with 1 restaurant for free. If you want more, there's several in-app upgrades available.
Download: Stakeout for iOS / Stakeout for Android
Food delivery apps
Speaking of food, on a recent trip to Disney World, I had a rope drop to fireworks kinda day. By the time I got back to my resort, the food court was closed and I was feeling quite hungry.
I'm diabetic and need to eat every few hours, so I always have snacks with me. And I usually get groceries for the room, too – but this was a short trip, so I didn't.
I needed a full meal, so I used DoorDash to order a sandwich so I didn't have to go to bed super hungry.
Honestly, any food delivery app will do. I happen to have DoorDash since I get DashPass for free through my Chase Sapphire card, so that's what I used.
Uber Eats is another app that has availability in the Disney World area. DoorDash and Uber Eats also work near Aulani, if you'll be visiting Oahu instead of WDW.
On that note, I can't say for certain if DoorDash and Uber Eats work near Disneyland or other Disney parks and resorts around the world. But it's worth a try since they are the 2 major players.
If neither app works, you could always check with the front desk cast members to see if they have any recommendations.
Disney+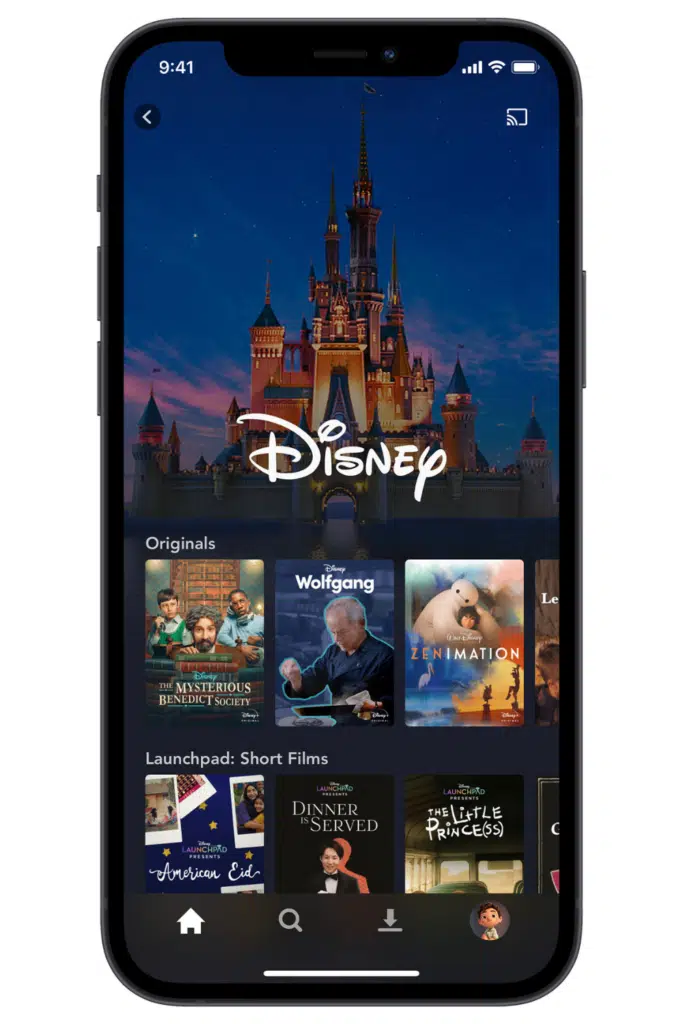 If you're like me, there's a bit of a journey to get to Disney World, whether it be by flight, train, or a long road trip.
Download Disney+ for premium entertainment during your travels or to help you unwind after a busy day at the parks, exploring the resorts, or having fun at sea.
It doesn't have live TV like the Hulu or ABC app, but honestly, with the variety of content available on Disney+, you don't need it!
The best part? You can download movies and tv shows to your device at home so you don't have to worry about finding good wifi to stream them on the plane, resort, or ship.
Not sure what to watch? Check out these fun posts with themed ideas for Disney+:
Download: Disney+ for iOS / Disney+ for Android
Best apps for Disney parks & resorts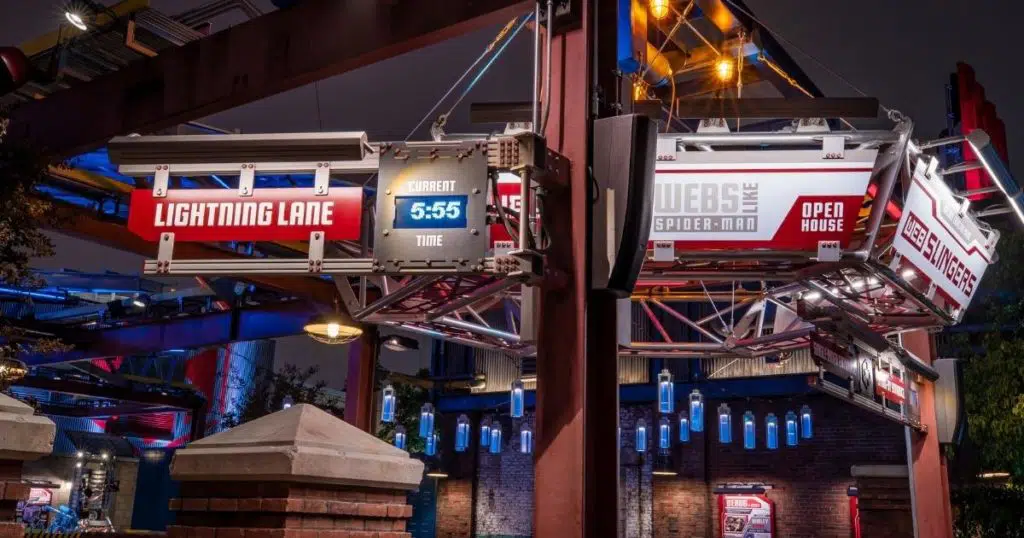 Each Disney theme park around the world, plus the Aulani resort in Hawaii, has its own app. Each app has differing capabilities, but all are super helpful and will make your visit go smoothly.
My Disney Experience – the Disney World app
If you're headed to Disney World, downloading the My Disney Experience app is a must.
This app can be used to track dining reservations, make mobile orders, schedule lightning lane passes, check estimated wait times and park hours, manage virtual queues for special rides and experiences, and manage your hotel reservation and park tickets.
You can also link up with family and friends that you're traveling with so you can easily manage lightning lane passes and dining reservations via 1 person.
The My Disney Experience app works at all Disney World parks: Animal Kingdom, Epcot, Hollywood Studios, Magic Kingdom, Blizzard Beach, and Typhoon Lagoon. It even covers Disney Springs and the resorts!
With all the changes that have been released over the past few years at Disney World, it'd be hard to manage a day at the parks without this app!
Download: My Disney Experience for iOS / My Disney Experience for Android
Disneyland app
Just like My Disney Experience for Disney World, the Disneyland app is a must have for those visiting Disneyland in California.
With the Disneyland app, you can manage dining reservations, browse menus, submit mobile orders, check ride and attraction wait times, buy lightning lane passes, and much more.
Download: Disneyland for iOS / Disneyland for Android
Disneyland Paris app
With the Disneyland Paris app, you can buy skip-the-queue passes for rides and attractions, check in to your hotel, check ride and attraction wait times, and more.
Download: Disneyland Paris for iOS / Disneyland Paris for Android
Hong Kong Disneyland app
Use the Hong Kong Disneyland app to view ride and attraction wait times, make dining reservations, and navigate your way around the park with its GPS enabled map.
Download: Hong Kong Disneyland for iOS / Hong Kong Disneyland for Android
Shanghai Disney Resort app
With the Shanghai Disney Resort app, you can buy tickets, navigate the park, and check wait times for rides and attractions.
Download: Shanghai Disney Resort for iOS / Shanghai Disney Resort for Android
Tokyo Disney Resort app
Use the Tokyo Disney Resort App to purchase tickets, check wait times, navigate the park, and book dining reservations.
Download: Tokyo Disney Resort for iOS / Tokyo Disney Resort for Android
Disney Cruise Line Navigator app
If you're headed on a Disney Cruise, the Navigator app will help you stay organized and find your way around the ship.
The app will also help you find activities on ship, book excursions, make dining reservations, and manage your reservation (including check-in).
Download: Disney Cruise Navigator for iOS / Disney Cruise Navigator for Android
Aulani app
Last, but not least, use the Aulani Resort app to manage your reservation, check in online, find daily scheduled activities and events, get special discounts, and unlock your hotel room door.
Be sure to check out my Disney Aulani Resort review if you're thinking of staying here!
Download: Aulani for iOS / Aulani for Android
Accuweather
Sudden bad weather can easily ruin a vacation. Use the Accuweather app to get super-accurate weather reports and alerts to help you avoid bad weather.
This is a super helpful app for those sudden downpours that Disney World is known for. However, it's useful for any Disney park or resort visit!
Download: Accuweather for iOS / Accuweather for Android
If you're a fan of hidden Mickeys, snag the Hidden Mickey Quest app to help you find them. The app is free and is only available for Android devices from Google Play. It also only covers Disney World.
There used to be a good freemium app for iOS called Disney World Hidden Mickeys and Disneyland Hidden Mickeys (1 app for each park). However, it was recently removed from the app store.
TIP: There's one app for Disney World and a separate one for Disneyland. Make sure you get the right one for your visit!
Download: Hidden Mickey Quest for Android devices
Lyft
Use the Lyft app to get from MCO airport to Disney World or to and from your resort without the long waits on the buses.
The best part? You can select "Minnie Van" to get picked up by a Minnie Mouse-themed car!
The Minnie Van service is unique to Disney World, but you can also organize a Minnie Van to pick you up/drop you off at the MCO Orlando airport, too.
BONUS: Connect your Lyft account to Delta to earn extra miles when you travel to and from the airport!
Download: Lyft for iOS / Lyft for Android
Magic Pin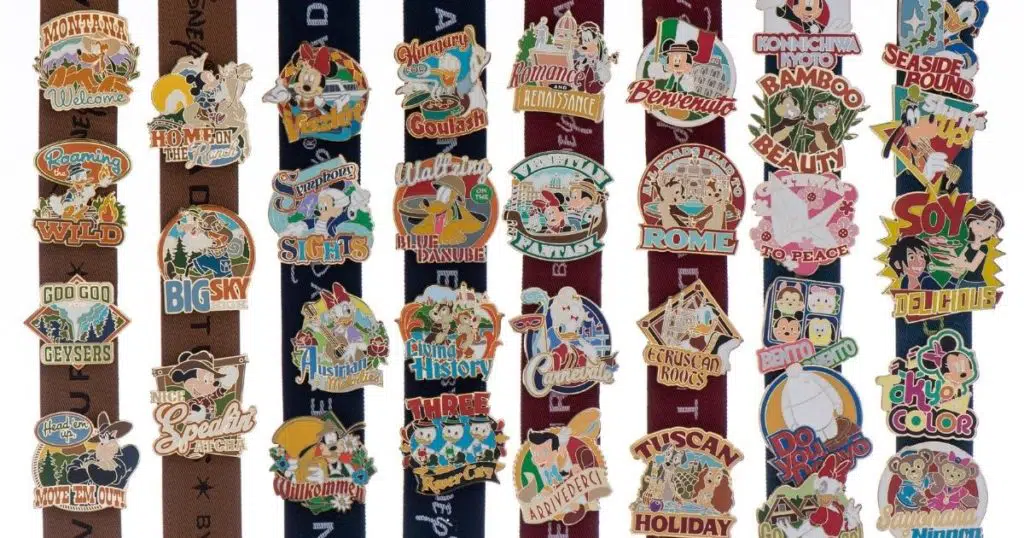 If you're into pin trading, the Magic Pin app is a must have! The app can be used to organize and digitally display your pin collection.
Magic Pin has many features, including ability to organize pin trades, sales, and purchases. However, these features require a subscription.
Subscriptions are available for $1.99 per month, $19.99 per year, and $99.99 for a lifetime membership.
Download: Magic Pin for iOS / Magic Pin for Android
Phone locator app
Use your phone's locator app to help locate lost family or friends. This is especially important for families with little ones who may wander off.
For Google, it's Google Find My Device app, which can be set up for any Android device, including smartwatches.
For Apple, it's the Find My app, which can also be set up to locate any Apple device, including Apple Watches and AirTags.
Just remember to ensure the app is connected to everyone's device before you go if you don't normally track each other!
TIP: If you have young kids that aren't old enough for a phone or smartwatch, get an Apple AirTag and add it to a wristband, like a bracelet.
You'll be able to locate your kiddo in a snap if they ever wander off or get lost in the crowd.
Hey, it happens even to the best parents!
Download: Find My for OS / Find My Device on Google Play
Play Disney Parks
Enhance your visit to the parks with the Play Disney Parks app.
The Play Disney Parks app includes games that are perfect for killing time while waiting in line at an attraction. Plus it has special experiences for Star Wars: Galaxy Edge at Disney World and Disneyland.
The app will debut a new augmented reality experience called Uncharted Adventures with the new Disney Wish cruise ship.
Download: Play Disney Parks for iOS / Play Disney Parks for Android
PackPoint
Jot down everything you need to pack for your trip as you think of it.
Once times comes to pack, use the app to quickly and easily pack it all up.
Then use it to double check your suitcase before you leave to make sure you haven't forgotten anything!
PackPoint can also preload your list with items based on length of stay, weather, and activities to help get you started.
Download: PackPoint for iOS / PackPoint for Android
Snapchat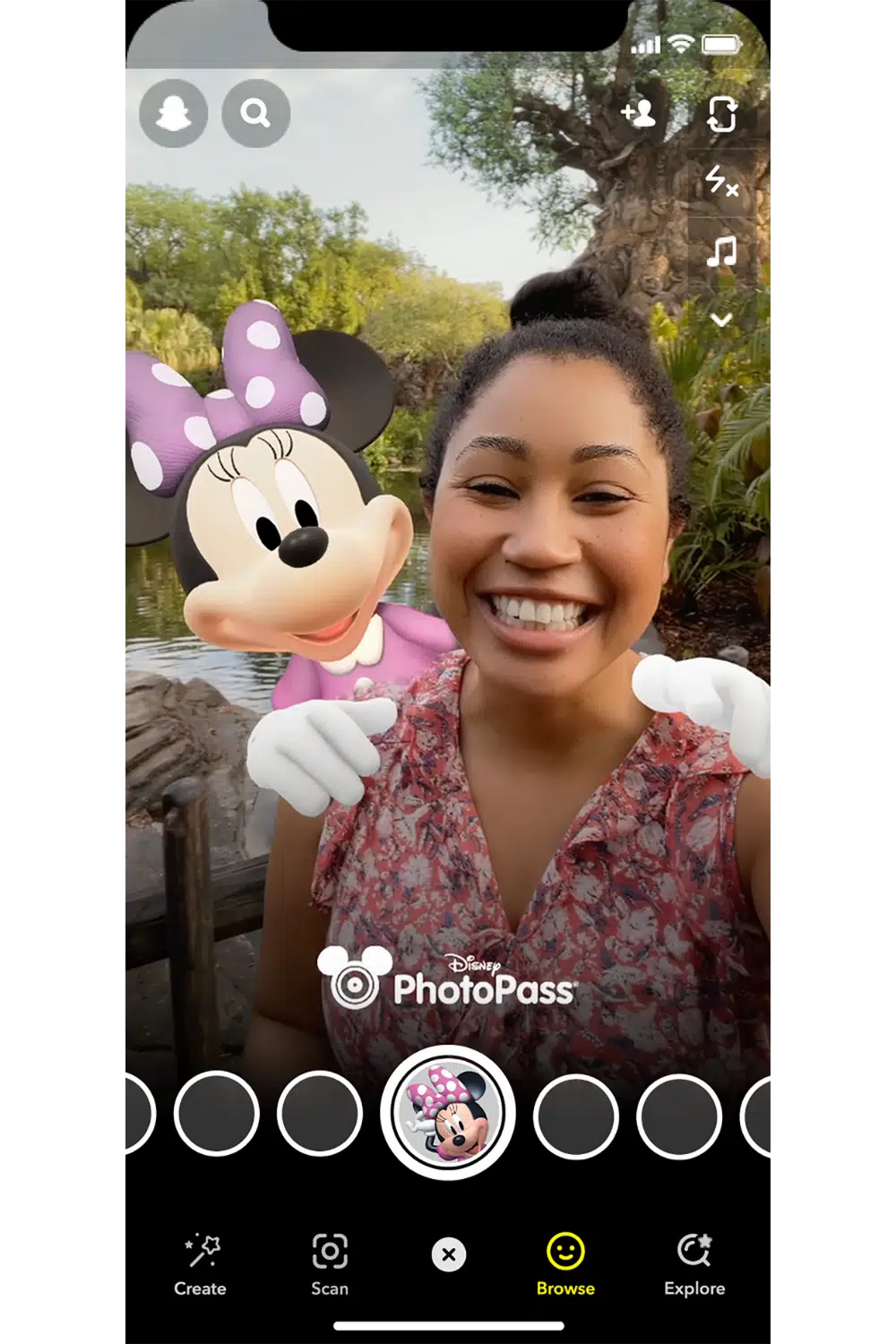 Disney and Snapchat teamed up to create filters exclusive to Disney World.
The filters let guests take PhotoPass style snaps with characters and accessories, such as a classic Mickey Mouse hat.
These filters are only available through the 50th anniversary, so be sure to hop on if you're visiting in 2022 and 2023.
Download: Snapchat for iOS / Snapchat for Android
Standby Skipper
With the addition of Genie+, guests are glued to their phones throughout the day more than ever in an effort to snag the best Genie+ picks as soon as they are able to.
That's where Standby Skipper comes in. This genius app will do the picking for you. That is, for a price.
Standby Skipper will help make your Genie+ Lightning Lane selections for up to 12 people for $25 per day. If you'll be there all week, you can get a 7-day pass for $45.
While I hate having to add more to my budget, it's worth it to me so that I'm not stuck to my phone all day!
Plus, it's a great way to plan things in the same area so you aren't criss-crossing the park so much to get from one Lightning Lane to the next.
Download: Standby Skipper for iOS / Standby Skipper for Android
What are your favorite apps for Disney?
Share your favorite apps for Disney in the comments below.
Next up, check out more of our Disney World vacation planning guides:
---
About the author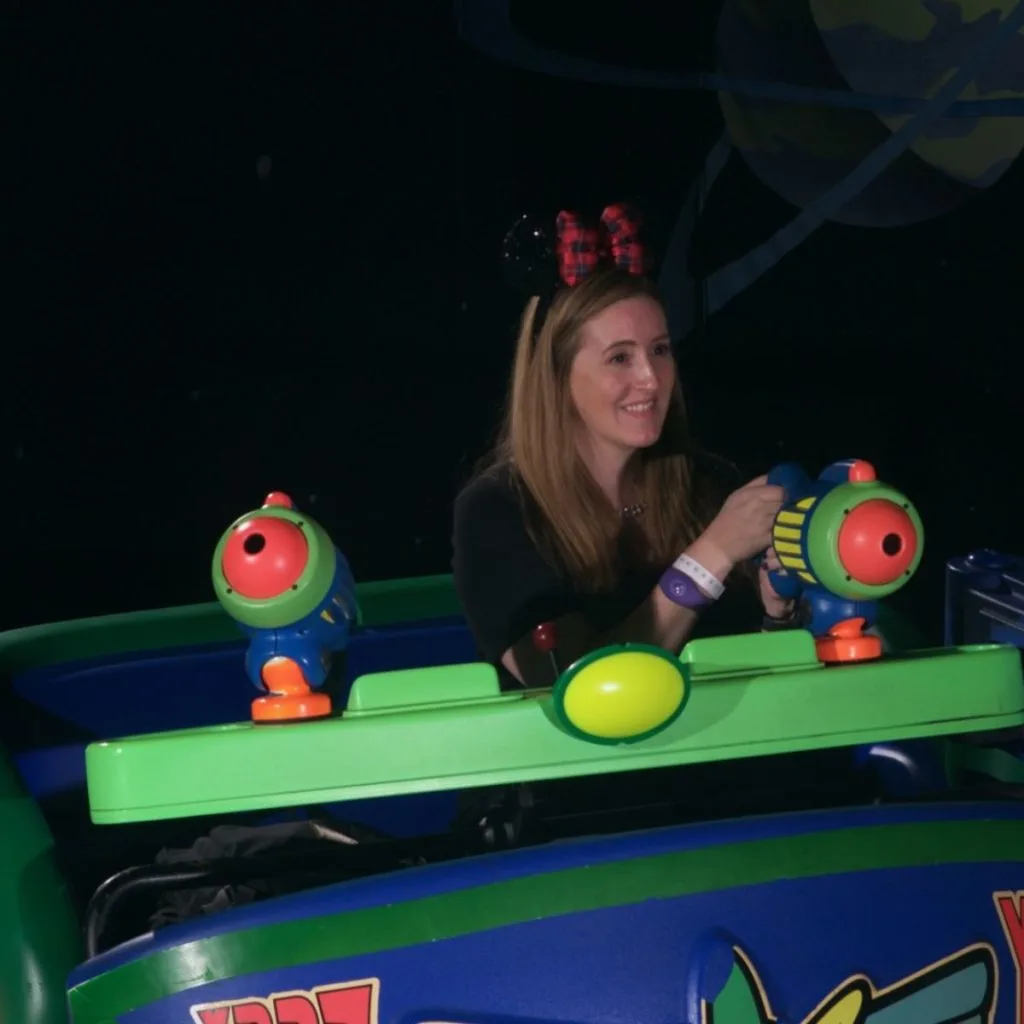 Meg Frost is the creator of The Park Pixie, where she covers Disney World, Disney+, and Disney fandom.
She holds an M.A. in Journalism from Northeastern University and B.S. in Communication & American Studies from University of Miami.
---
This post was originally published on March 13, 2022. It was last updated May 17, 2023.