Are you feeling a little stressed out and need some purr-fect entertainment to take your mind off things?
Look no further than Disney+, where you can stream the cutest, funniest, and most heartwarming cat movies and shows.
From animated classics to thrilling true-life adventures, there's something for everyone. So, settle down with your feline friend and let's dive into the top Disney cat movies on Disney Plus.
NOTE: This post may contain spoilers to movie or show plots. These movies and shows are available to stream on Disney+ in the US as of publication time, unless otherwise noted. Availability can change at any time.
African Cats (2011)
For nature lovers and cat enthusiasts alike, African Cats is a breathtaking documentary from DisneyNature that explores the lives of two rival big cat families: lions and cheetahs.
Featuring stunning cinematography and heartwarming stories of survival and family, this documentary is both educational and emotionally stirring.
The African Lion (1955)
Released in 1959, The African Lion takes you on a wild ride through a savanna as we follow some majestic lions and their daily struggles.
It's like The Lion King, but without the musical numbers. And let's be real, Hakuna Matata gets stuck in your head way too easily.
So, if you want to see some real wildlife action, check out The African Lion. It's sure to satisfy your inner nature geek.
The Aristocats (1970)
The Aristocats is a classic animated Disney cat movie that has delighted audiences for generations.
This charming movie follows the adventures of Duchess and her three kittens as they get embroiled in a kidnapping plot, fall in love, and learn to appreciate the finer things in life.
With iconic songs like Everybody Wants to Be a Cat, The Aristocats is a must-watch for all cat lovers.
Big Cat Games (2015)
Get ready to go wild with Nat Geo's Big Cat Games, a thrilling documentary that explores the world of big cats in Africa.
From lions to cheetahs, this movie follows the daily struggles and triumphs of some of the world's most elusive and magnificent cats.
With incredible footage and expert commentary, this documentary is a must-watch for animal lovers.
Black Panther (2018)
Marvel Studios' 2018 film, Black Panther, takes us on a wild ride through the fictional African nation of Wakanda, where the newly crowned king, T'Challa, must defend his throne and his people from external threats.
With a stellar cast, breathtaking visuals, and an awesome soundtrack, the Black Panther cemented itself as one of the most badass superhero movies of all time.
Plus, let's be real, watching a tech-savvy superhero fight for justice while riding around on a purple glowing panther is just too cool to pass up.
The Cat from Outer Space (1978)
Get ready for some intergalactic action and adventure with The Cat from Outer Space.
This wacky movie sees a cat named Jake travel to Earth from a far-off planet to repair his spaceship.
Along the way, he befriends a group of human scientists who help him escape the clutches of the government.
With its offbeat humor and delightful cat antics, this movie is a fun ride from start to finish.
Cheetah (1989)
Oh, let's talk about a real masterpiece in Disney cinema – Cheetah!
This 1989 gem is all about an orphaned cheetah cub, Duma, who is adopted by an American family vacationing in Kenya. After Duma is catnapped, the family sets out to rescue her.
Cheetah might not be The Lion King, but it's definitely a movie worth revisiting (and laughing at) today.
Homeward Bound: The Incredible Journey (1993)
Looking for a movie that's got adventure, comedy, and a trio of talking animals? Look no further than Homeward Bound: The Incredible Journey.
This 1993 Disney flick tells the story of a wise-cracking Jack Russell Terrier, a sassy Himalayan cat, and a lovable Golden Retriever who set out on a cross-country journey to find their way back home.
Along the way, they encounter danger, excitement, and maybe a few more puns than you were expecting.
So grab some popcorn, curl up with your own furry companions, and get ready for a wild ride with Homeward Bound.
Jade Eyed Leopard (2020)
In this fun NatGeo documentary, we follow Toto, a leopard with beautiful jade eyes, for the first year of her life.
You might even learn a thing or two about these elusive creatures while following Toto's journey!
Jungle Cat (1959)
Are you a cat person? Well, I've got just the documentary for you!
Disney's True Life Adventures: Jungle Cat takes you on a wild journey through the jungle as we follow the life of a fierce feline predator.
It's a cat-tivating documentary filled with classic Disney charm and plenty of impressive footage of our jungle friend in action.
Trust me, after watching this documentary, you'll be feeling the call of the wild and tempted to embark on your own jungle adventure.
Kitbull (2019)
Grab some popcorn and cozy up to your screen, because we're about to talk about the not-so-typical cat and dog duo in the 2019 SparkShorts film, Kitbull.
This short animated film is a heartwarming story of a stray cat and a pit bull overcoming their differences to form a bond that'll leave you feeling all warm and fuzzy inside.
So, forget all about Garfield and Odie, because Kitbull is the pet pair to watch.
Lambert, the Sheepish Lion (1952)
Get ready to meet the ultimate wooly hero – Lambert, the Sheepish Lion!
This Disney short film from 1952 is not just some cutesy depiction of a lamb skipping through the prairie, oh no. It's a roaring good time full of witty humor and an unexpected twist.
With its vibrant colors and catchy tunes, you'll be left humming the soundtrack for days.
So, gather 'round and get ready to witness the rise of the cutest king of the jungle you'll ever see!
The Lion King (1994)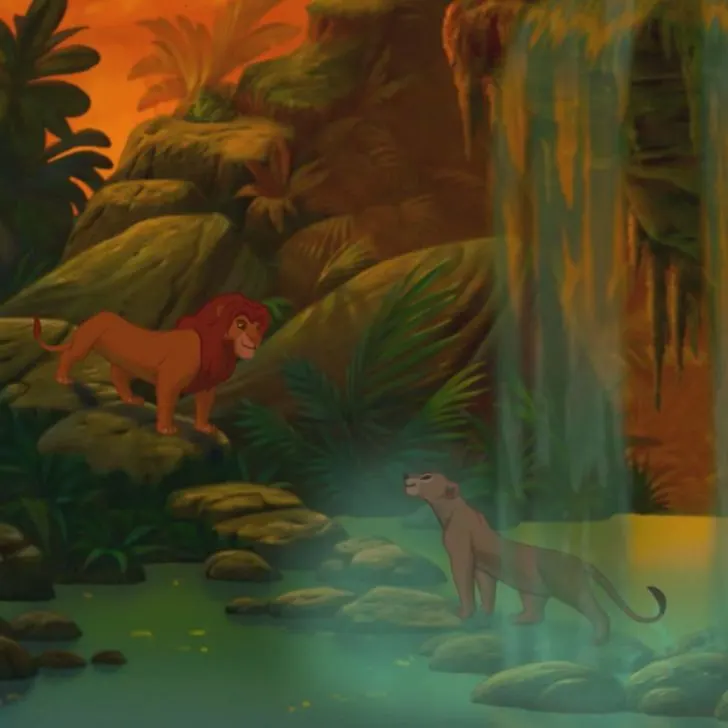 Let's talk about The Lion King – the movie that made us all want to roar like a lion and sing "Hakuna Matata" on repeat.
But seriously, who didn't shed a tear during Mufasa's tragic demise?
And let's not forget about Scar, the villain who scarred us for life with his sinister grin and evil laugh.
But despite the heart-wrenching moments and villainous antics, The Lion King remains a timeless classic.
From the colorful animation to the catchy tunes, it's no wonder this movie continues to capture the hearts of both kids and adults alike.
Man Among Cheetahs (2017)
Looking for a wild time? Look no further than the 2017 National Geographic documentary, Man Among Cheetahs.
This film follows wildlife photographer Bob Poole as he embarks on a daring adventure to track and photograph cheetahs in Tanzania.
Get ready to witness some serious cat and mouse action – or rather, cheetah and gazelle action.
But don't worry, no animals were harmed in the making of this documentary (at least, I hope not).
So why not curl up with a bag of popcorn and join Bob Poole on his journey to capture these majestic creatures on film? It's sure to be a purr-fectly entertaining experience.
Oliver & Company (1988)
Listen up, all you cool cats and kittens! Let's talk about the movie that had Joey Lawrence, Billy Joel, Bette Midler, Dom DeLuis, Chech Marin, and Sheryl Le Ralph all in one place.
Yep, you guessed it – it's Oliver & Company.
In this 1998 Disney flick, a scrappy little cat named Oliver finds himself taken in by a motley crew of dogs led by the streetwise Dodger.
Together, they embark on a mission to help Oliver find a place to call home in the big bad city.
With catchy tunes and a star-studded cast, Oliver & Company is a must-watch for any Disney fan.
And let's be real, who doesn't love a movie with singing animals?
Path of the Panther (2023)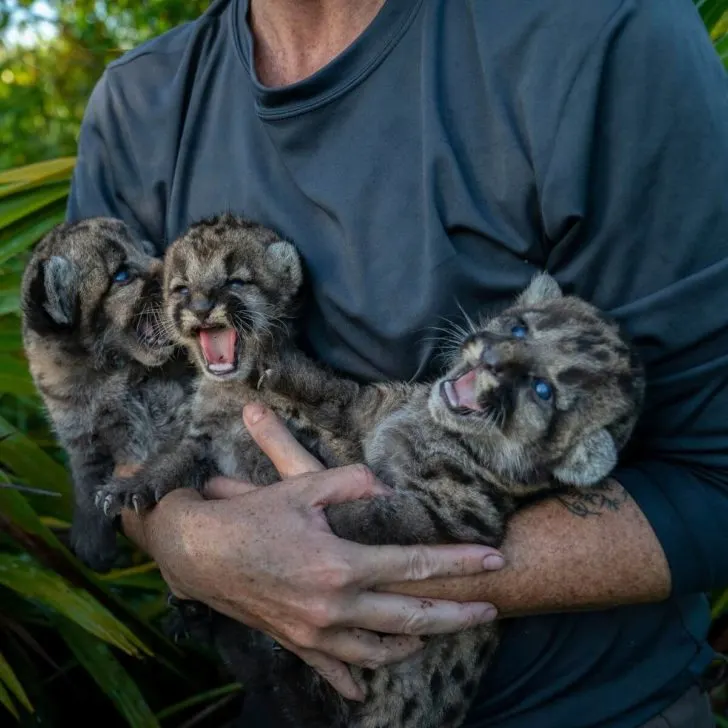 National Geographic unleashed a new documentary, Path of the Panther, in 2023 and it's all about the majestic Florida Panther.
Imagine exploring the lush habitats of these elusive creatures, following their every move, and getting a glimpse into their mysterious world.
It's not every day you get to witness nature's most cunning predator in action!
The Real Black Panther (2020)
Have you heard about the 2020 National Geographic documentary, The Real Black Panther? No, I'm not talking about the superhero – I'm talking about the real-life black panther of India.
This documentary will take you on a wild ride through the dense forests of India as you follow the story of Saya, a rare melanistic leopard.
It's not every day that you get to witness the secrets of these elusive cats, so buckle up and get ready for an adventure with The Real Black Panther.
Russia's Wild Tiger (2022)
Oh, do I have a tiger tale for you! National Geographic is at it again, bringing us yet another wild documentary, and this one's all about Russia's Wild Tiger.
From the snowy forests of Siberia to the bustling city streets, this documentary promises to take us on a journey with the country's top feline predator.
Who knows what secrets we'll uncover about these majestic creatures? You have to watch to find out!
Sheriff Callie's Wild West series (2014-15)
Yeehaw! Saddle up, partner, because we're about to head on down to the wild west with Sheriff Callie and her posse.
With Sheriff Callie herself leading the charge, you never know what kind of shenanigans these critters are gonna get into.
From cow rustlers to gold miners, this crew has seen it all. So grab your hat and boots because the Wild West is waiting for you!
Super Kitties (2023 – ongoing)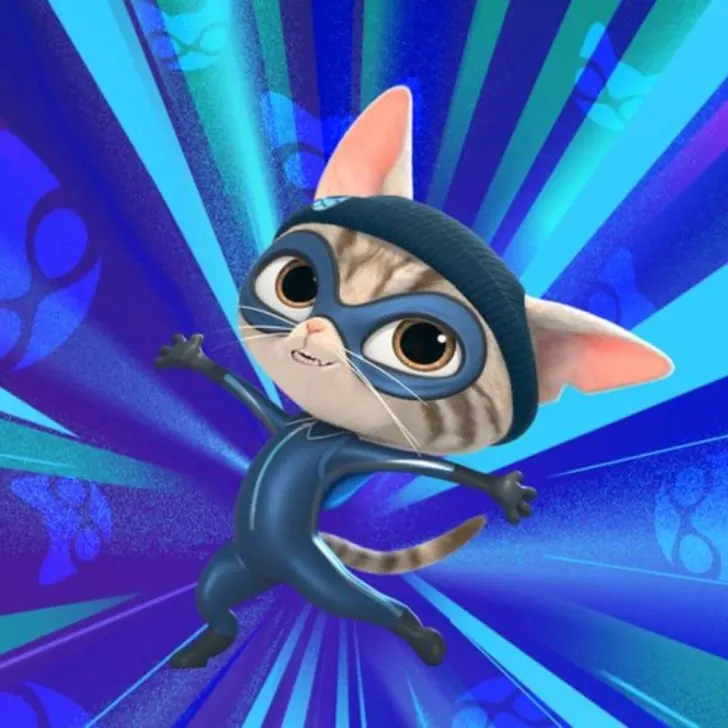 Get ready to have your feline fantasies come to life with the animated series, Super Kitties!
This show promises to whisk you away to a world where cats are superheroes.
That's right, you heard us correctly. These furry felines are here to save the day, one paw at a time.
With their meowtastic powers and lightning-fast reflexes, they'll have you purring with excitement in no time.
That Darn Cat (1997)
In this remake of a classic Disney movie from 1965, a neighborhood cat named D.C. helps a young woman and an FBI agent solve a kidnapping case.
With plenty of twists and turns, this action-packed movie will keep you on the edge of your seat, while D.C.'s sassy personality and mischievous behavior make him an adorable hero.
The Tigger Movie (2000)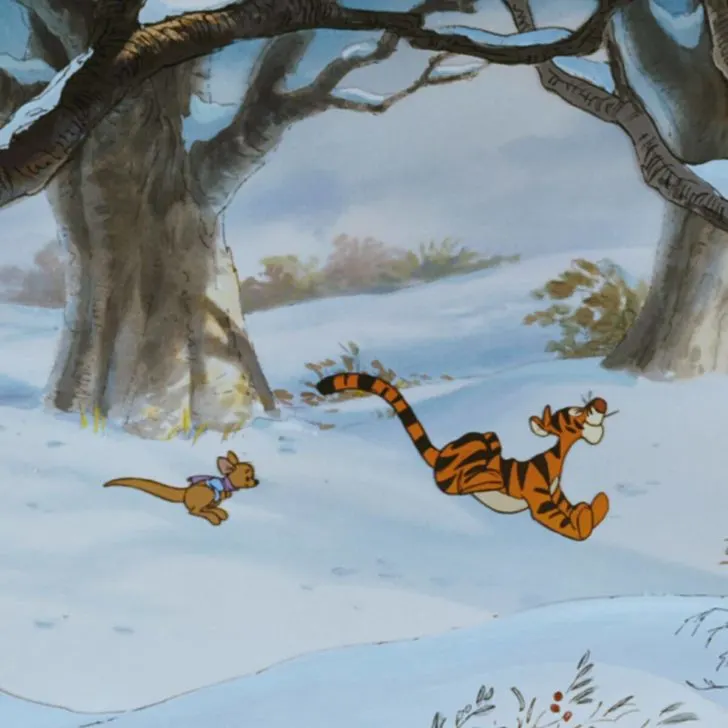 Well, well, well, look who's coming back into the spotlight! It's none other than the tiggerific Tigger from the 2000 Disney movie, The Tigger Movie.
This classic film takes us through the exciting adventures of Tigger as he goes on a journey of self-discovery and learns the importance of friendship.
From the catchy songs to the charming characters, this movie is a must-see for viewers of all ages.
Tree Climbing Lion (2018)
If you're looking to spice up your Netflix and chill nights, the 2018 National Geographic documentary, Tree Climbing Lion, might just do the trick.
This cinematic masterpiece takes you on a wild adventure through the Serengeti as you witness one of nature's most elusive creatures in action.
No, it's not a unicorn. It's a lion that can climb trees!
Yep, you read that right. As if lions weren't already intimidating enough on the ground, apparently they thought it would be fun to add some parkour skills.
All kidding aside, this documentary is a heartwarming tale of survival and family bonds.
Wakanda Forever (2022)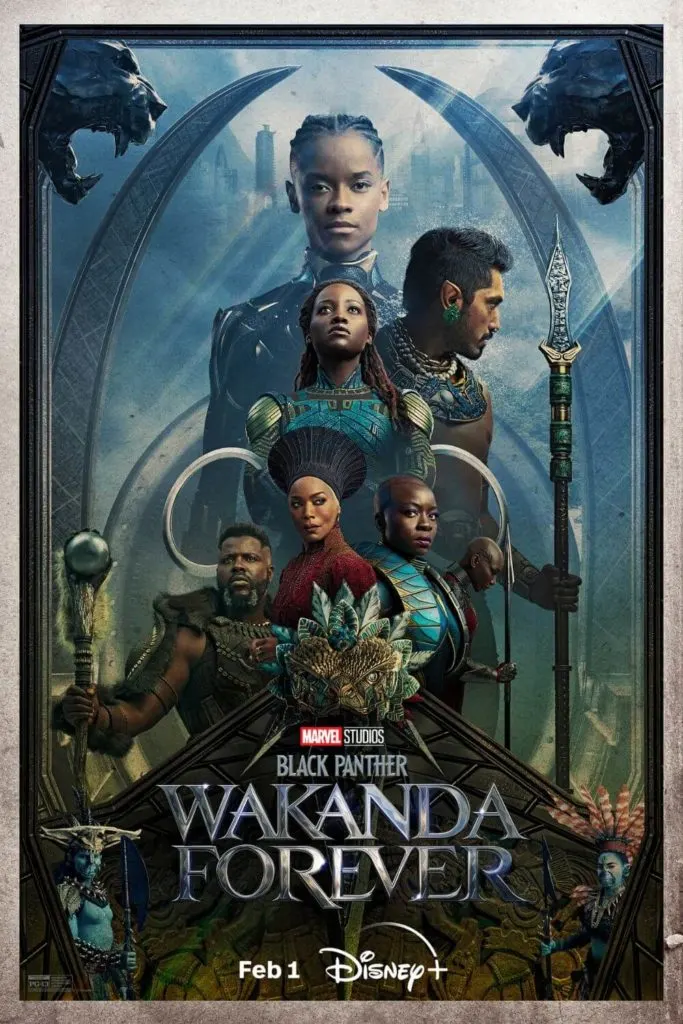 Get ready to put on your superhero suits because Wakanda Forever is now streaming on Disney+.
This sequel to 2018's Black Panther is packed with a star-studded cast, featuring the talented Letitia Wright, Angela Bassett, Lupita Nyong'o, Danai Gurira, Tenoch Huerta, and Dominique Thorne.
And if you're worried about whether Marvel did justice to the legacy of the late Chadwick Boseman – don't be!
In this new story, we meet new characters like Namor and Ironheart, and say goodbye to our King.
The Way of Cheetah (2022)
The Way of Cheetah follows the elusive and speedy cheetah as it goes about its daily life in the African savannah.
With stunning cinematography and thrilling footage, I can guarantee that even couch potatoes will be on the edge of their seats.
But don't take my word for it, tune in and see for yourself why The Way of Cheetah is a stellar big cat documentary.
Wild Cats of India (2019)
Welcome to the world of Wild Cats of India, where the majestic felines roam free and make us question why we ever settled for domesticated pets.
This 2019 National Geographic docuseries shows us the stunning diversity of wild cats that call India home and exposes the hardships they face in a rapidly developing country.
From the elusive snow leopard to the adorable rusty-spotted cat, this series will have you in awe of these fierce and beautiful creatures.
BONUS: Disney movies with cat characters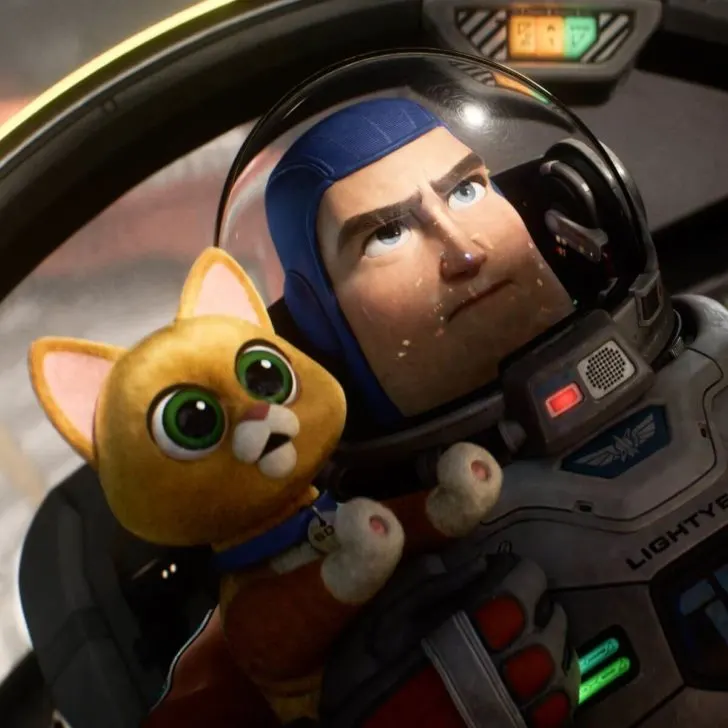 Many Disney movies feature feline characters that may not be the main character, but still deserve just as many head scratches and treats.
Once you've made it through the list above, give these movies a watch:
Aladdin – featuring Raja the tiger
Alice in Wonderland – featuring the Cheshire Cat
Cinderella – featuring Lucifer the cat
The Emperor's New Groove – featuring Yzma the kitten
Pinocchio – featuring Figaro the cat
Lady & the Tramp – featuring Si and Am, twin Siamese cats
Lightyear – featuring Sox the cat
What are your favorite Disney cat movies and documentaries?
With so many cat movies on Disney+, you'll never run out of options for feline-themed entertainment.
Whether you're in the mood for animated classics, true-life adventures, or heartwarming documentaries, these movies are sure to delight and entertain you.
So go ahead, hit play, and let these adorable kitties whisk you away to a world of fun and adventure.
---
About the author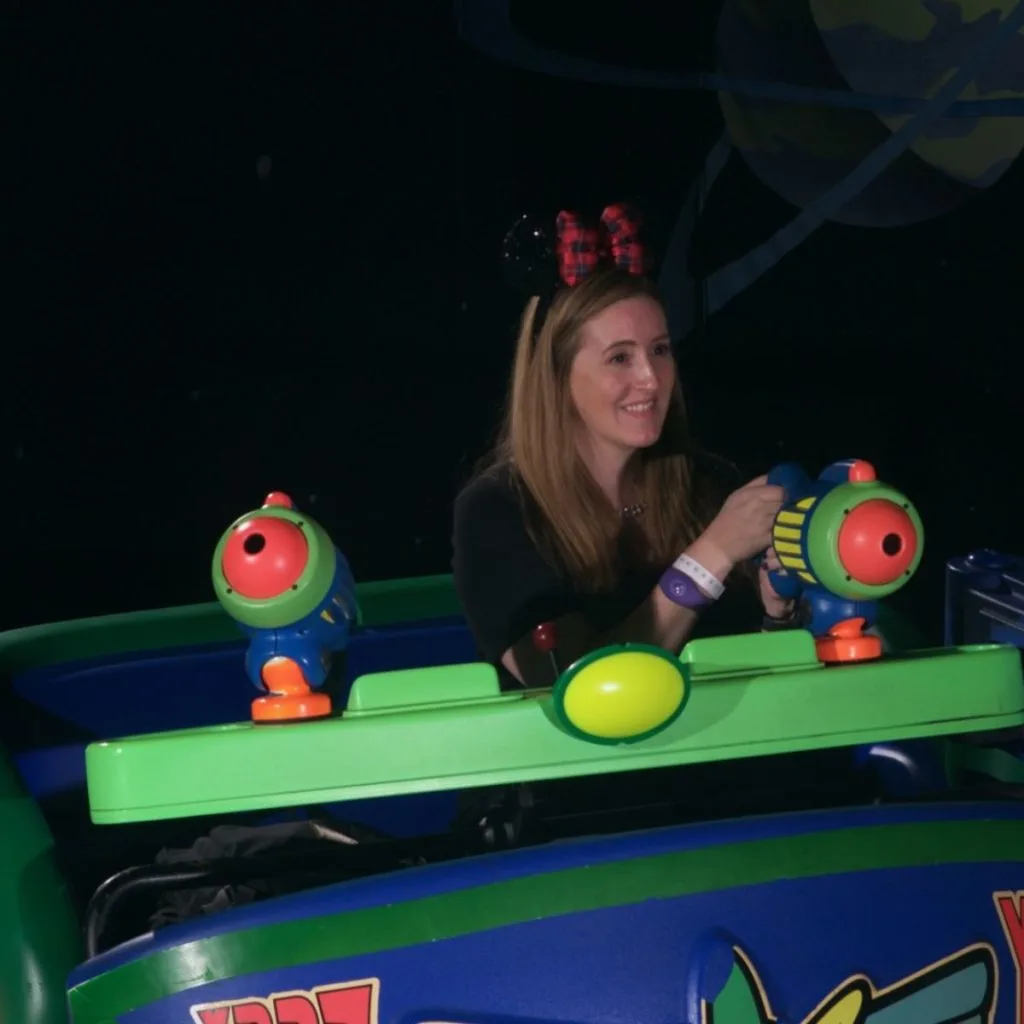 Meg Frost is the creator of The Park Pixie, where she covers Disney World, Disney+, and Disney fandom.
She holds an M.A. in Journalism from Northeastern University and B.S. in Communication & American Studies from University of Miami.
---