Summer time means pool days, beach trips, and best of all – Disney movies!
Disney+ has an unbeatable selection of Disney Summer movies to help you relax on a hot night or to entertain friends with an outdoor viewing party.
Check out my list of must-watch movies on Disney Plus to stream this Summer!
SPOILER ALERT: This post may contain spoilers to movie or show plots.
A Goofy Movie (1995)
This humorous tale follows the father-son duo of Goofy and Max on a wild road trip that is guaranteed to bring a smile to your face.
With catchy tunes like Stand Out and I2I, A Goofy Movie has become a beloved cult classic among '90s kids and Disney enthusiasts alike.
Not to mention, it features the perfect balance of slapstick comedy and heartfelt moments that will tug at your heartstrings.
America's Heart & Soul (2004)
America's Heart & Soul is a documentary that captures the spirit of the diverse people and stunning landscapes of the United States. But don't let the word documentary fool you – this is no snooze fest.
With lively music and vibrant cinematography, America's Heart & Soul is more like a joyride across the country than a dry history lesson.
It's a celebration of the American people, from jazz musicians in New Orleans to bike messengers in New York City, and everything in between.
So if you're looking for a witty and uplifting reminder of what makes America great, give America's Heart & Soul a watch on Disney+.
Alvin & the Chipmunks: Road Chip (2015)
Road trips and Summer go hand in hand, so it only makes sense to add a few road trip flicks to the list! Enter Alvin & the Chipmunks: Road Chip.
In this family friendly movie, Alvin, Simon, and Theodore must road trip across the country to put a stop to Dave's engagement plans. Otherwise, they might find themselves out on their own!
Also available on Disney+: Alvin & the Chipmunks – The Squeakquel.
Aquamarine (2006)
This charming movie tells the story of two teenage girls who discover a mermaid named Aquamarine and become her unlikely allies in her quest for love.
With a star-studded cast including Emma Roberts and JoJo, Aquamarine is the perfect movie for anyone who loves a good romance, a heartfelt friendship, and a little bit of magic.
If you adore this movie, you might like all the other mermaid movies on Disney+!
Big (1988)
Let's face it, we've all daydreamed of growing up quickly and being able to make our own decisions, but at what cost?
BIG takes us on a journey filled with humor, romance, and life lessons as we watch Josh (Tom Hanks) navigate his newfound adulthood after wishing to be an adult.
This classic film reminds us adults to never lose our inner child, and shows kids that the grass isn't necessarily greener on the adult side!
Black Travel Across America (2023)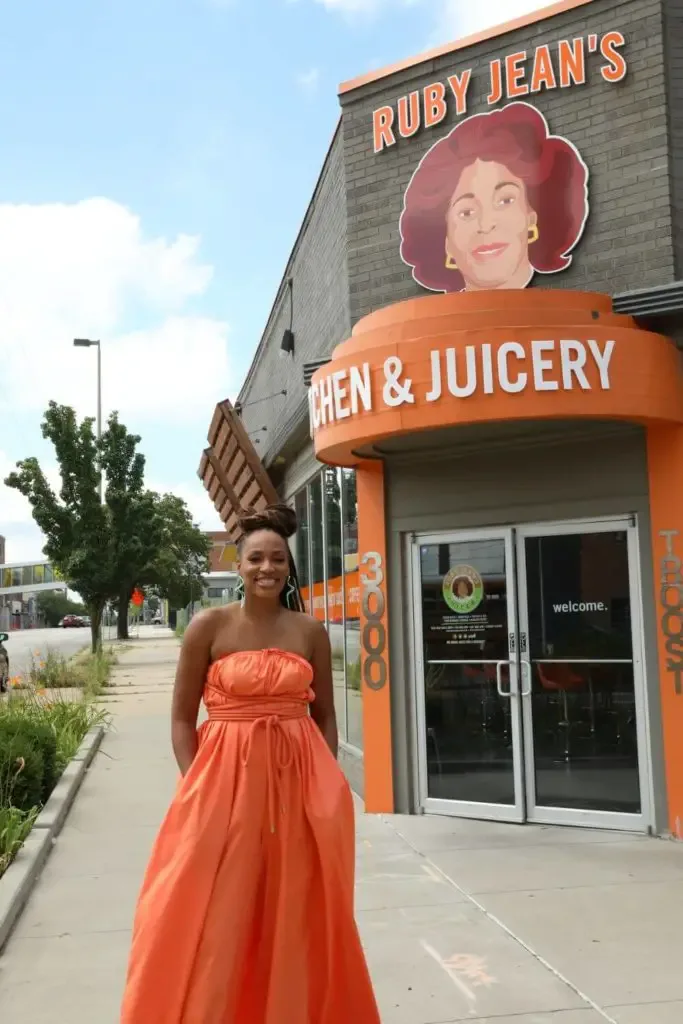 Get ready to pack your bags and hit the road because National Geographic is taking us on a wild ride with their 2023 documentary, Black Travel Across America.
Hosted by travel consultant Martinique Lewis, this documentary takes viewers on a journey across the US to green book destinations, which are historically safe destinations for Black travelers.
It is the perfect mix of adventure and education, giving us a glimpse into the Black experience across the United States.
Camp Nowhere (1994)
Camp Nowhere tells a story about a group of children who take control of their Summer and create a fake Summer camp with no counselors, no rules, and no parents.
And let's just say, hilarity and hijinks ensue. From the witty one-liners to the absurd situations, Camp Nowhere is a film that will keep you laughing from start to finish.
Camp Rock (2008)
This Disney Channel Original Movie is a total jam fest from start to finish. There's singing, dancing, romance, comedy, drama – all the essential elements of a teen flick.
With a cast that included the incomparable Demi Lovato and the Jonas Brothers, how could Camp Rock not be amazing?
Also available to stream is Camp Rock 2: The Final Jam.
Captain America: The First Avenger (2011)
Beat the 4th of July heat by cranking up the air conditioner, grabbing some ice cream, and streaming Captain America: The First Avenger.
Chris Evans portrays Steve Rogers, a scrawny soldier who volunteers for an experiment that transforms him into the hunky hero, Captain America. He is soon put to the test against the villainous corporation, HYDRA.
If you get sucked in, there are tons of other Marvel films on Disney+ ready for a movie marathon, including several sequels to this film.
Chasing Mavericks (2012)
What do you get when you mix gnarly waves, a teenage surfer, and Gerard Butler's rugged charm?
The answer is Chasing Mavericks, the 2012 film based on a true story that will have you hanging ten on the edge of your seat.
Jonny Weston plays Jay Moriarty, a determined youngster with dreams of conquering the monstrous Mavericks surf break off the coast of Northern California.
But he can't do it alone, and that's where Butler's character, surf pro Frosty Hesson, comes in.
Together they embark on a madcap adventure that will have you rooting for Moriarty's success and marveling at the amazing feats of athleticism on display.
Believe me when I say, it's a ride worth taking.
College Road Trip (2008)
Get ready to hit the open road and join the adventure with College Road Trip.
This comedy flick follows a father and daughter duo as they embark on a wild and wacky road trip across the country to visit potential colleges. You can't get any more summery than that!
With Martin Lawrence and Raven-Symoné leading the charge, you know you're in for a good time filled with witty one-liners, outrageous mishaps, and heartwarming moments.
Cow Belles (2006)
Cow Belles follows the story of two spoiled socialite sisters from New York, Taylor and Courtney (played by Alyson & Amanda Michalka).
Their dad is fed up with their spoiled attitudes and sends them to work on a farm over the Summer instead of going on vacation with the family.
It's not exactly the set-up you'd expect for a comedy, but it has plenty of laughs, awkward moments, and heartwarming messages.
Disney Summer MagicQuest (2022)
In this fun summertime special, several of the cast members from Disney Channel's Z-O-M-B-I-E-S compete in challenges at Disney World's Epcot theme park.
Donald Duck Beach Picnic (1939)
Let's set the scene: a beach, a picnic, and Donald Duck. Sounds like a great recipe for Summer fun…or chaos.
With his short temper and unpredictable behavior, you never quite know what to expect when the sailor-suited duck waddles into the picture.
And in this short film, Pluto gets justice after Donald tries to prank him at the beach.
The Even Stevens Movie (2003)
This Disney Channel Original Movie follows the wacky adventures of the Stevens family as they go on a ill-fated vacation on a deserted island.
With Shia LaBeouf leading the charge as the mischievous Louis Stevens, this movie is equal parts ridiculous and hilarious.
So if you're in the mood for a little nostalgia and a lot of laughs, The Even Stevens Movie is a must-watch.
Finding Nemo (2003)
It's time to dive deep into the 2003 animated Disney film, Finding Nemo.
Who can forget the lovable Nemo, with his little fins and big heart?
And don't even get me started on his forgetful sidekick, Dory. They make the ultimate odd couple, like peanut butter and jelly, mac and cheese, or Kanye West and Kanye West.
But let's not forget about the laid-back, chill turtles, like Squirt and Crush, who always know how to keep things groovy.
So grab your scuba gear and let's take a journey into the deep blue sea with these unforgettable characters.
Also available to stream on Disney+ is the 2016 sequel, Finding Dory.
Hamilton (2020)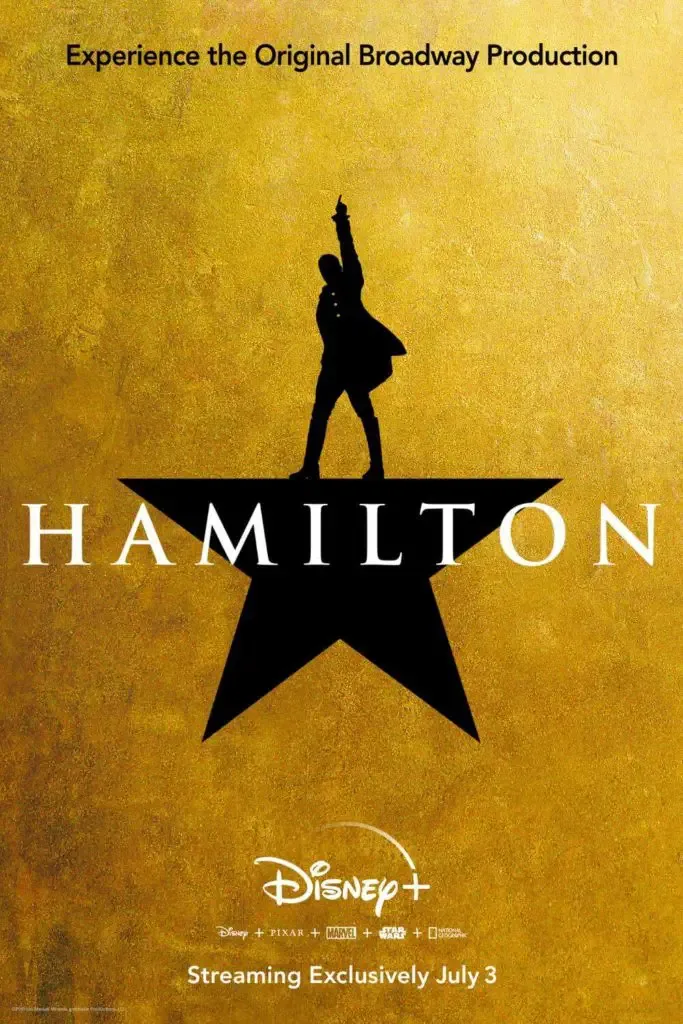 Hamilton, the Broadway sensation that swept the nation, is now available on Disney+ for all the world to see.
With its stellar cast, unforgettable songs, and historical significance, this musical is not one to miss.
Whether you're already a fan or new to the Hamilton craze, get ready to be transported back in time for an imaginative retelling of the story of Alexander Hamilton.
Also available on Disney+ are The Undefeated Presents Hamilton In-Depth and Hamilton: History Has its Eyes On You.
Hawaiian: The Legend of Eddie Aikau (2013)
Wax up your boards and grab your sunscreen, because we're diving into the gnarly waves of the 2013 ESPN documentary, Hawaiian: The Legend of Eddie Aikau.
This flick follows the life of legendary surfer and lifeguard, Eddie Aikau, who made waves (pun intended) as one of the best in the biz.
A rebel on the board and a hero on the sand, Aikau's story is one that will have you hanging ten on the edge of your seat.
So, what are you waiting for? Catch a ride on the biggest wave of the year and check out this flick ASAP.
Heavyweights (1995)
This comedic gem takes us on a journey to Camp Hope, where a group of misfit kids try to lose weight and save their beloved camp from being taken over by a crazed fitness coach.
Heavyweights is a perfect blend of heart, humor, and hijinks that will leave you feeling nostalgic for the simpler times of childhood Summers.
High School Musical (2006)
Oh, High School Musical – the teenage classic that swept a generation off their feet with its catchy tunes and cheesy romance.
Who could forget Troy (Zac Efron) and Gabriella's (Vanessa Hudgens) magical duets, or the amusing antics of Sharpay (Ashley Tisdale) and Ryan (Lucas Grabeel)?
The movie gave us all unrealistic expectations of high school life, but who cares about reality when you have Zac Efron in a basketball uniform?
It was a cultural reset, the moment when we realized we could all break out into song and dance routines at any given moment.
High School Musical may not have won any Oscars, but it certainly won our hearts (and our singing voices that we still can't keep quiet to this day).
Plus, don't forget all the sequels and spin-offs also available:
High School Musical 2 (2007)
High School Musical 3 (2008)
Sharpay's Fabulous Adventure (2011)
High School Musical: The Musical – The Series (2019-2022)
High School Musical: The Musical – The Series – The Special (2019)
High School Musical: The Musical – The Series – The Holiday Special (2020)
High School Musical: The Musical – The Series – Sing-Along! (2020)
Holes (2003)
Holes may sound like a story about digging holes in the ground all day, but it is far from that.
With a star-studded cast including Shia LaBeouf, Sigourney Weaver, Patricia Arquette, and Jon Voight, this film brings humor, heart, and a little bit of absurdity to a tale of a young boy wrongfully accused of a crime and sent to a juvenile detention center.
But as he begins to dig holes as part of a punishment, he discovers there's far more to the story than he ever imagined.
With witty dialogue and unexpected plot twists, Holes will have you digging deeper into the mystery until the very end.
Indiana Jones Collection
Coming May 31 are all 4 Indiana Jones movies in anticipation of the fifth and supposedly final movie, Indiana Jones and the Dial of Destiny, which debuts in movie theaters on June 30.
The movies are:
Indiana Jones and the Raiders of the Lost Ark (1981)
Indiana Jones and the Temple of Doom (1984)
Indiana Jones and the Last Crusade (1989)
Indiana Jones and the Crystal Skull (2008)
Johnny Tsunami (1999)
Are you ready to get hit by a wave of nostalgia? Let's talk about the 1999 Disney Channel Original Movie, Johnny Tsunami.
This surf and snowboarding flick definitely had us saying "cowabunga, dude" back in the day.
Johnny Kapahala may have been a total wave-rider, but watching him take on the world of snowboarding was just as gnarly.
Who knew that someone could be so talented on both land and sea?
With a soundtrack that'll have you feeling like you're riding on a surfboard yourself, Johnny Tsunami is the perfect movie to watch on a lazy weekend with friends.
So grab your popcorn and get ready to catch some major waves (and maybe a few snowflakes).
Also available to stream is Johnny Kapahala: Back on Board.
Jungle Cruise (2021)
Get ready for a wild ride through the Amazon with Emily Blunt and Dwayne "The Rock" Johnson in Disney's adventurous film, The Jungle Cruise!
Not to mention, the film also includes hilarious performances from Jesse Plemmons and the beloved Paul Giamatti.
Honestly, I wasn't sure if I was more excited to see the beautiful landscapes or the witty banter between Blunt and Johnson before seeing this!
BONUS: Download the movie from Disney+ and stream through a projector so you can watch this movie under the stars.
The Last Song (2010)
Grab some popcorn and get ready for a heartwarming story of love, loss, and music in The Last Song.
Miley Cyrus plays a rebellious teen who is sent to spend the Summer with her estranged father, played by Greg Kinnear.
As she navigates her new surroundings, she finds herself falling for a local boy (Liam Hemsworth) and discovering her passion for music.
This film is a perfect combination of drama and romance, with a touch of witty humor that will leave you feeling all the feels.
LEGO Star Wars Summer Vacation (2022)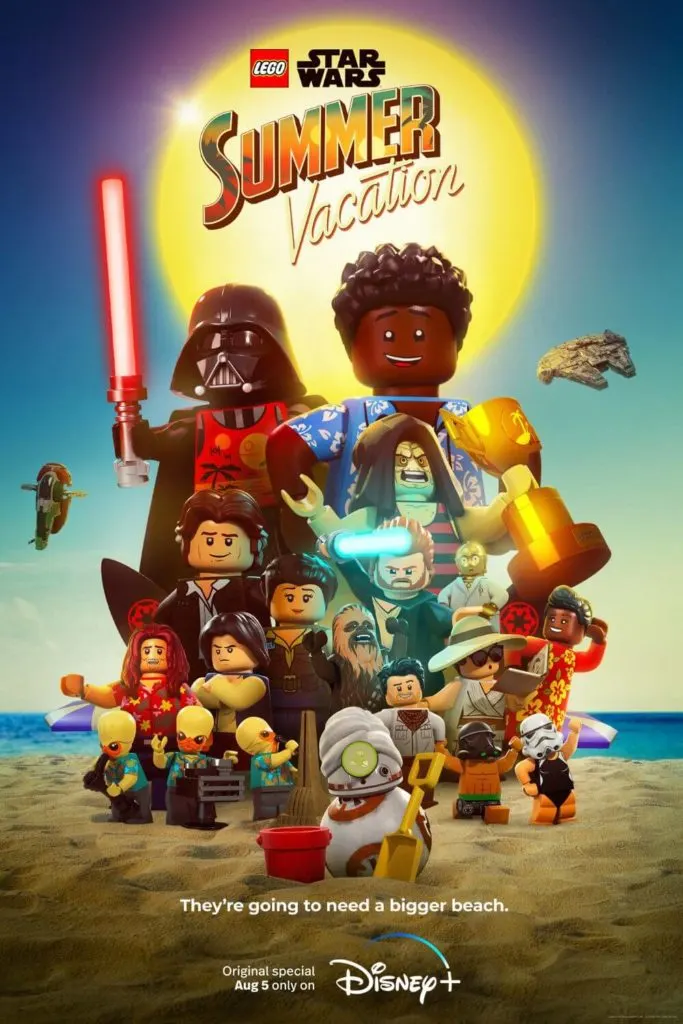 In this fun tale, Finn and friends go on a vacation on the Galactic Starcruiser.
Only Finn gets lost and ends up meeting the ghosts of Star Wars characters past, each with a story of a vacay gone wrong.
The Liberty Story (1957)
The Liberty Story is an inspiring journey through America's early history, with a retelling of The Boston Tea Party and the Battle at Concord using animation and live-action sequences.
Lilo & Stitch (2002)
I just love Lilo & Stitch, the 2002 Disney animated film that brought us the iconic duo of a spunky little girl named Lilo and a fluffy blue alien named Stitch.
With its setting in Hawaii, we're immediately transported to a sunny island paradise where surfing and hula dancing are the norm.
But don't let the tropical vibes fool you – this movie packs a punch of emotion and heart, as Lilo and Stitch navigate their oddball friendship while also dodging Stitch's alien captors.
And who can forget Pudge, the fish with a death wish? It's a wacky and heartwarming ride that'll leave you saying "Ohana means family" for weeks.
The Lion King (1994)
Ah, The Lion King – arguably one of the most iconic and beloved films in Disney history.
Released in 1994, this classic animated masterpiece tells the story of a young lion named Simba, who must come of age and take his rightful place as king of the pride lands.
With unforgettable musical numbers, a cast of unforgettable characters (Zazu, anyone?), and a truly epic storyline, The Lion King has enchanted audiences for decades.
And let's be real, who can resist belting out Hakuna Matata every now and then? Long live the king!
The 2019 live-action remake is also available to stream on Disney+.
The Little Mermaid (1989)
Once upon a time a little mermaid splashed her way onto the big screen in an animated Disney film that would become a beloved favorite.
Yes, I'm talking about The Little Mermaid – the tale as old as time (that's a different Disney movie, but let's not get sidetracked).
Ariel, our red-haired fish-out-of-water protagonist, captured our hearts with her curiosity, her spunk, and her love for all things human.
And let's not forget about the crab with moves that could rival any dance sensation – Sebastian was definitely the "under the sea" MVP in my book.
So let's turn on some Disney tunes, grab a dinglehopper (that's a fork, for those not in the know), and relive the magic of The Little Mermaid this Summer.
BONUS: In May 2023, Disney will release its long-awaited live-action remake of this movie. Be sure to hit theaters in early Summer to watch it!
The Lizzie McGuire Movie (2003)
If you're looking for a movie that will transport you back to the early 2000s with a side of cheesy humor and catchy music, then look no further.
In The Lizzie McGuire Movie, Lizzie (Hillary Duff), Gordo (Adam Lamberg), and their classmates are off to Rome for a middle school graduation trip.
While they're there, Lizzie has a chance encounter (and a Summer romance) with international pop star, Paolo.
Luca (2021)
Luca takes us on a journey to the mesmerizing Italian Riviera where we meet our protagonist, a sea monster named Luca.
The film follows Luca's adventures with his best friend Alberto as they embark on a mission to explore the human world.
Against all odds, Luca learns the importance of friendship and embraces his true identity.
If you love this movie, check out my post with all the best quotes from Luca.
Miley Cyrus: Endless Summer Vacation (2023)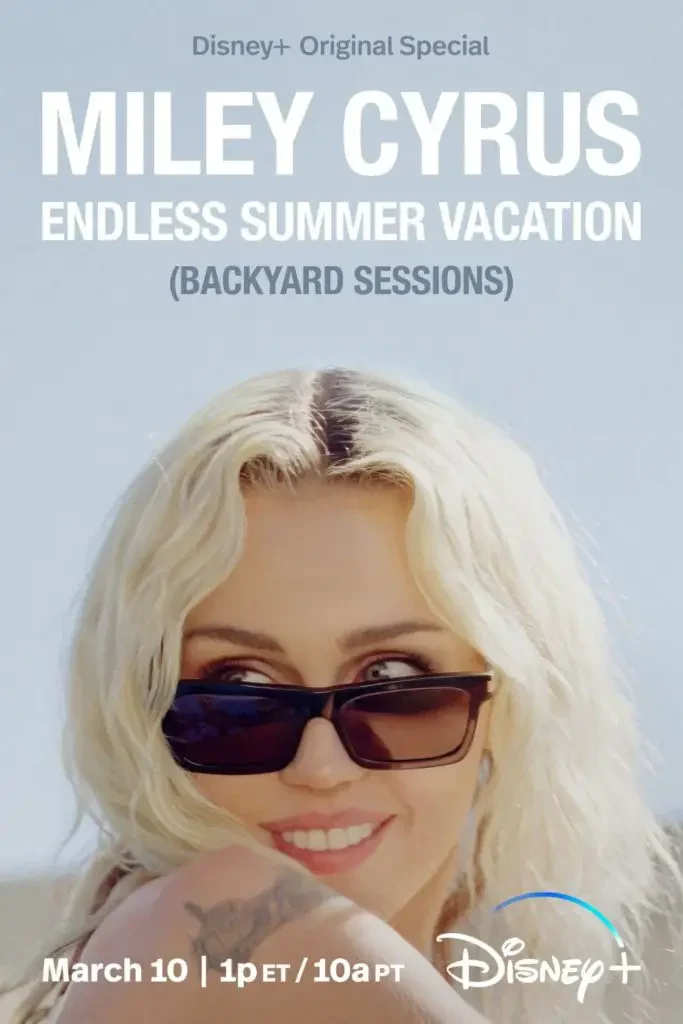 If you loved Miley Cyrus' latest album, Endless Summer Vacation, then this documentary is a must-see!
It includes a mix of interviews and performances from her latest album.
While we can't all live like Miley, we can certainly appreciate her endless Summer attitude and perhaps take inspiration to make the most of whatever freedom we can carve out in our own lives.
Moana (2016)
Disney's 2016 animated film Moana has everything: an adventurous heroine, a charming demigod named Maui, and of course, the comedic duo that is Hei Hei the chicken and Pua the pig.
Whether you're belting out "How Far I'll Go" at the top of your lungs or trying to master Maui's impressive shapeshifting abilities, Moana is a movie that will leave you feeling inspired, entertained, and maybe even a little bit salty that you weren't born with a pet chicken as wacky as Hei Hei.
So, grab your popcorn and let's set sail on an epic adventure with Moana and her crew!
Out (2020)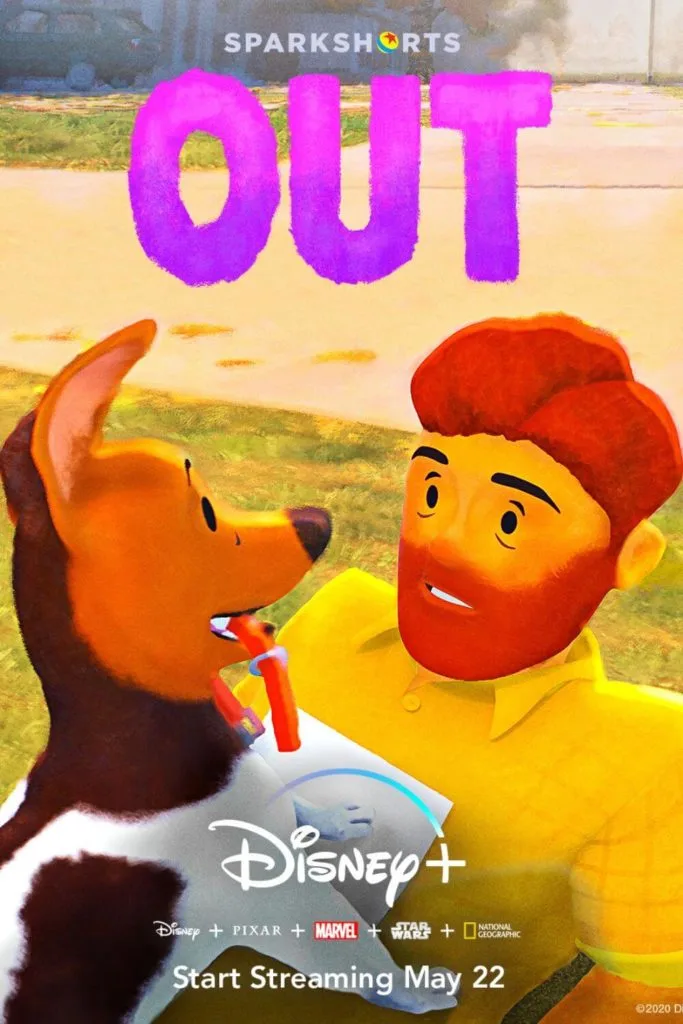 Out is a short film that follows the story of a young man named Greg who has a big secret he's been keeping from his parents.
But when his dog accidentally switches bodies with him, Greg finds himself navigating the complexities of coming out to his non-accepting family in a whole new way.
In honor of Pride Month being in June, I just had to add this one to the list!
The Parent Trap (1961 & 1998)
What better movie to watch on Summer break than the classic Disney film, The Parent Trap?
In this hilarious movie, two long-lost twins meet each other at Summer camp and switch places when they go home in an effort to reunite their parents.
Both the 1961 original starring Hayley Mills and the 1998 remake starring Lindsay Lohan, Dennis Quaid, and Lisa Ann Walter, are available to stream on Disney+.
Phineas & Ferb the Movie: Candace Against the Universe (2020)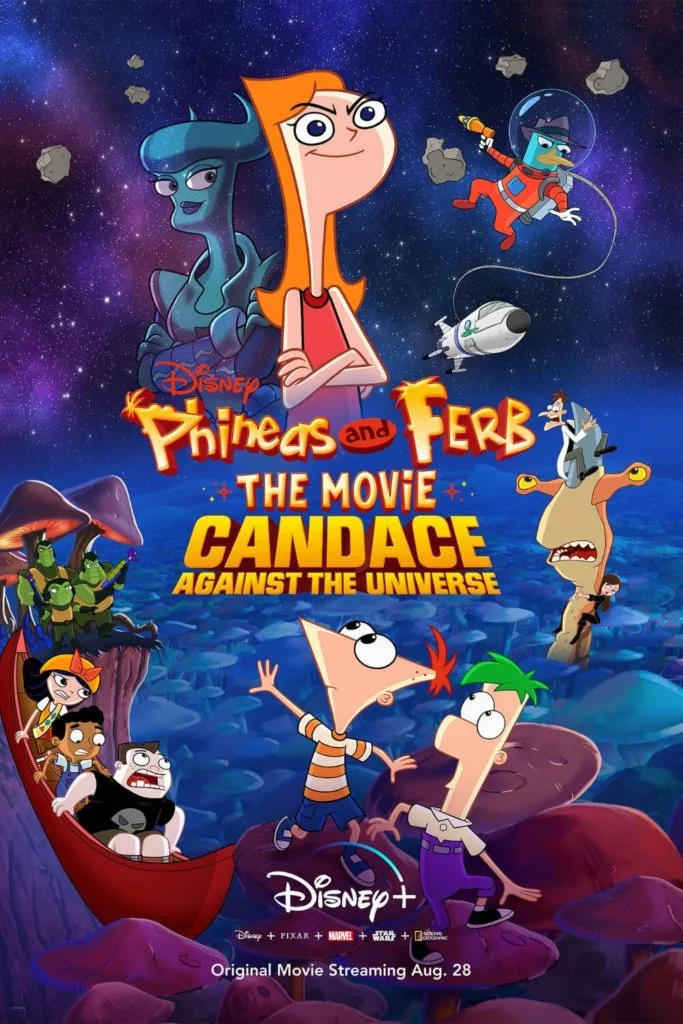 Join Phineas and Ferb as they embark on a mission to find their sister Candace, who has been abducted by aliens, in Phineas & Ferb The Movie: Candace Against the Universe.
With the help of their trusty friends and some catchy tunes, they journey through outer space and encounter wacky extraterrestrial creatures.
This intergalactic adventure will have you laughing, cheering, and wondering why you haven't built your own spaceship yet.
Also available on Disney+:
Phineas & Ferb The Movie: Across the 2nd Dimension
Phineas & Ferb: Mission Marvel
Phineas & Ferb: Star Wars
Phineas & Ferb (the original show)
Take Two with Phineas & Ferb
Rip Girls (2000)
Alright, let's talk about another masterpiece from the land of Disney Channel Original Movies.
You guessed it right. It's none other than the surfer chick flick of the millennium, Rip Girls.
This 2000 flick took us on a ride to picturesque Hawaii, capturing the breathtaking surfing scenes of an adventurous teen named Sydney.
If you haven't watched Rip Girls yet, you're definitely missing out on a fun, yet thrilling summer adventure that offers something different from the standard DCOM cheesy goodness.
The Rookie (2002)
This movie is like American summer in a nice, neat package. It has a guy-next-door, a comeback story, and America's favorite past time – baseball.
Jim Morris (Dennis Quaid) is a high school teacher who once dreamed of becoming a professional baseball player but is injured before he makes it.
Then, after he loses a bet with his small-town recreational teammates, he tries out for the local MLB team. You'll have to watch to see how it all goes down!
Shark vs Surfer (2020)
Get ready to witness the ultimate showdown! No, it's not a wrestling match between The Rock and Stone Cold Steve Austin. It's Shark vs Surfer, the 2020 National Geographic documentary that promises to blow your mind.
If you thought surfing was already cool, just wait until you see surfers taking on the ultimate predator of the sea.
This documentary offers an insight into the world of these surfers with nerves of steel as they dive headfirst into the unknown.
Will they make it out alive or will the sharks reign supreme? Tune in to find out. This is not for the faint-hearted!
Summer of Soul (2023)
Summer of Soul is the must-see documentary of the year!
This film is not only a treasure trove of rare footage from the 1969 Harlem Cultural Festival, but it also sheds light on the impact of Black music and culture during a pivotal moment in American history.
The performances will make you wish you were there in person, grooving along with the likes of Stevie Wonder, Nina Simone, and Sly and the Family Stone.
It's a reminder of the power of music to bring people together and to uplift spirits.
Don't miss out on this lively and informative trip back in time from QuestLove!
Teen Beach Movie (2013)
If you're looking for a movie that will transport you straight to the beach, look no further than Teen Beach Movie.
This fun and upbeat flick follows two surfing teens who get magically transported to a 1960s movie musical.
With catchy tunes and colorful costumes, it's the perfect escape from reality. Plus, who can resist the chemistry between the charming leads?
Also available to stream is Teen Beach 2.
Toy Story 4 (2019)
In Toy Story 4, our beloved toys embark on a road trip adventure that leads them to unexpected places and introduces them to new friends, including the adorable and spunky Forky.
With top-notch animation and a witty script, Toy Story 4 is definitely a must-watch for the Summer season.
Another good Toy Story related watch on Disney+ this summer is the short film Toy Story Toons: Hawaiian Vacation.
United Sharks of America (2015)
The infamous Summer event known as Shark Weeks seems to have made its way to Disney+, which has a plethora of shark documentaries.
United Sharks of America exclusively documents the shark species that roam the waters on the US coastlines.
It's like someone at Nat Geo said let's do Shark Week, but make it patriotic!
The Wonderful Summer of Mickey Mouse (2022)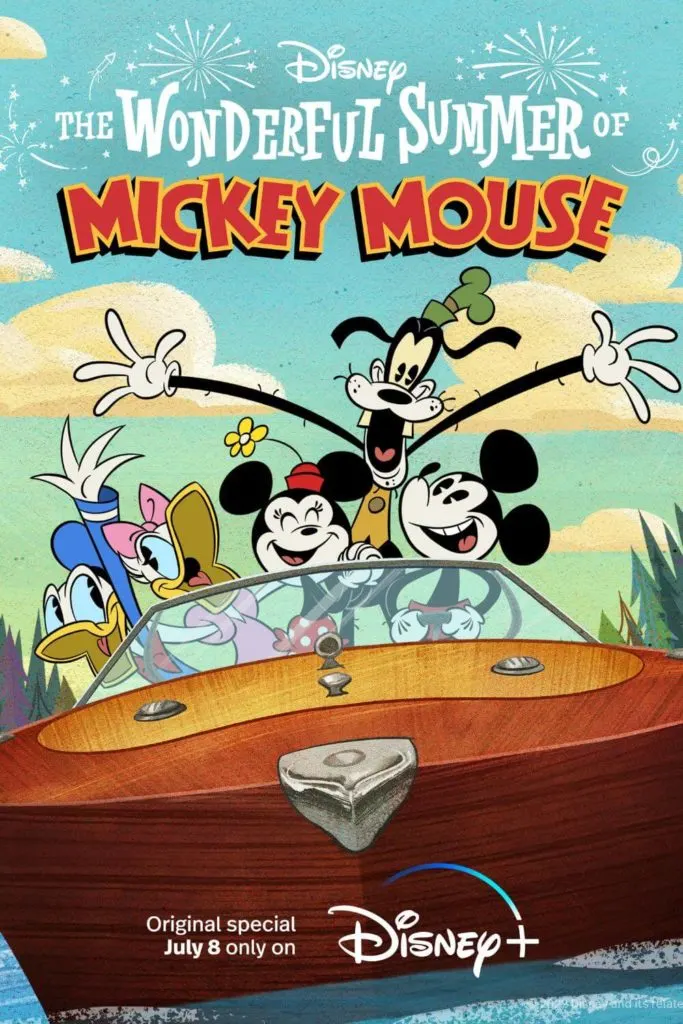 In this short film, Mickey and friends recall a wild Summer full of shenanigans leading up to a fireworks show.
Because what's Summer without a beautiful fireworks display or two?
Sign up for The Park Pixie email list for a FREE downloadable and printable Disney Movie Summer Bucket List!
Which movies will you be watching on Disney+ this Summer?
No matter what you're looking for – action, drama, comedy, or musical – you can find something on this list worth exploring.
And while these are only a few of the Disney Summer movies available on the streaming service, they each offer an exciting window into a season of unlimited fun.
So grab some popcorn, grab your BFFs, and put on your favorite summertime flicks!
Which movies will you be watching on Disney+ this Summer? Let me know in the comments below.
Next up, check out these posts:
This post was originally published May 2, 2023. It was last updated May 29, 2023.