As Pixar movies typically go, 2021's Luca is a coming-of-age story, an ode to Summer, and lessons about being different and friendship all wrapped into one.
Let's take a trip down Disney and Pixar memory lane with some of the best Luca quotes.
Funny quotes from Pixar's Luca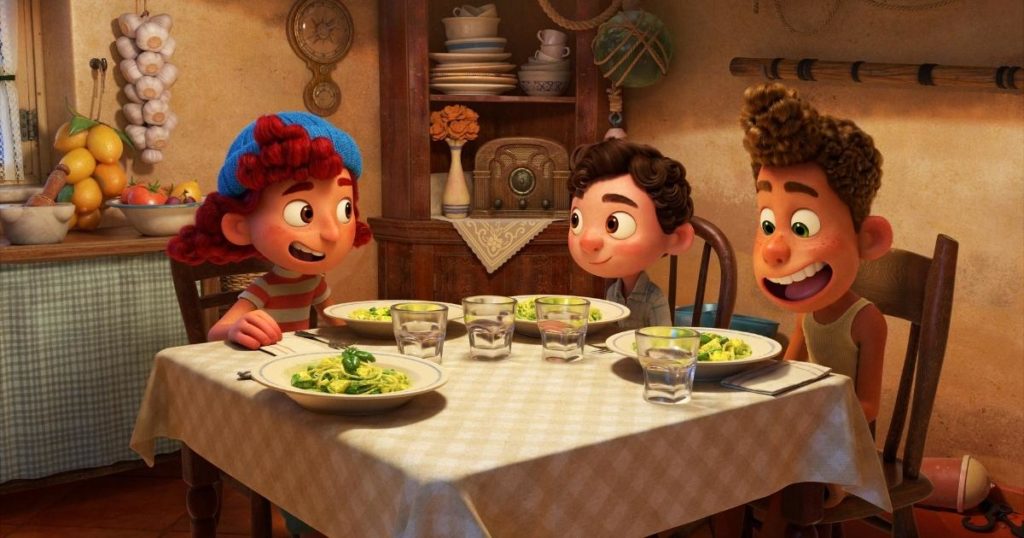 Luca tells the story of a young sea monster who is fascinated with humans, but has never met one due to the horror stories his fearful parents have raised him on.
One summer he befriends another sea monster, Alberto, who is quite the opposite – he spends most of his time living on the land amongst humans, even though they whisper legends about scary sea monsters in their waters.
Despite being polar opposites, the 2 hit it off and are determined to have the best summer ever, eventually befriending a local girl, Giulia, who doesn't know their secret. 
As you can imagine, this whimsical story delivers some funny gems that Disney and Pixar fans are bound to quote for generations to come.
---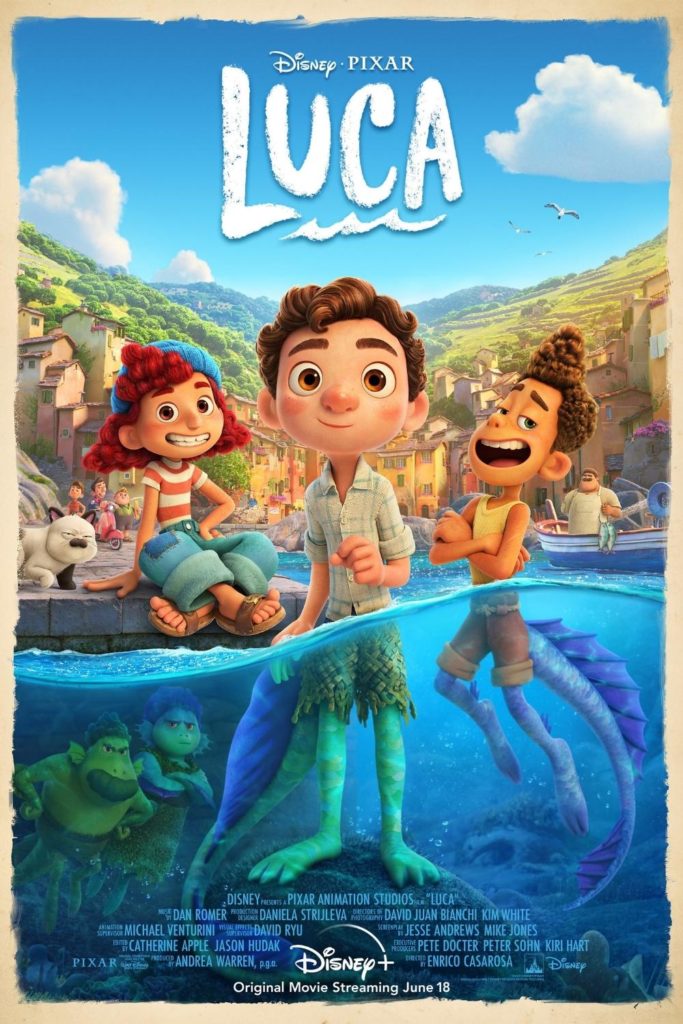 Don't apologize! She can sense weakness. – Lorenzo (aka Luca's dad), referring to one of his prize-winning show crabs
…if they catch even a glimpse of you! You think they come around to meet new friends, huh? Make small talk? No, they're here to do murders! – Daniela (aka Luca's mom)
When I was a kid, we'd go weeks without seeing a boat. And let me tell you – they did not have motors. Just a sweaty land monster with a paddle. – Daniela
Whoa! Don't look at it. Just kidding. Definitely look at it. – Alberto to Luca, about the sun.
How big was that dad human!? – Alberto, referring to Massimo (Giulia's dad)
Mother of pearl! – Luca
Something's fishy with you two. – Ercolé to the boys, who has no idea are sea monsters.
What's under the dogs? – Alberto to Giulia
Luca quotes in Italian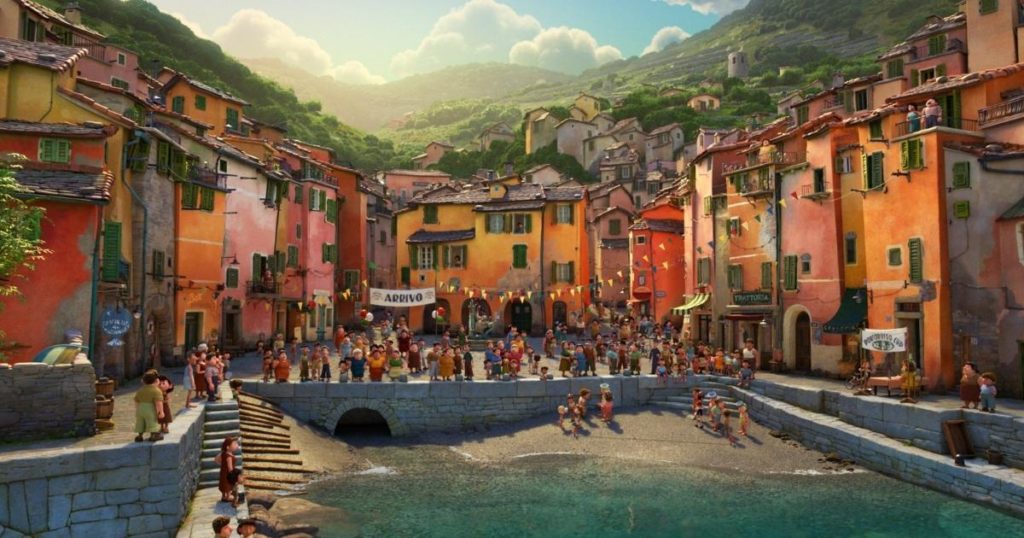 Luca takes place in a fictional seaside Italian town called Portorosso. Although fictional, it is modeled after Genoa, a real town in the Italian riviera and where the film's director, Enrico Casarosa, grew up.
Here are some of my favorite quotes from Luca featuring Italian words or phrases, along with their English translations.
---
What's wrong with you, stupido! – This exclamation from a random fisherman in the movie translates to "What's wrong with you, stupid!" 
Scopa! – Man playing cards
Mannaggia! – Policewoman
Buongiorno! – Luca
Buongiorno a tutti! – Villain in sheep's clothing Ercolé wishes the townspeople Good morning!.
Ciao, Belle. – Hello, beautiful lady, Ercolé flirts.
La mia bambina! – My baby girl! – Ercolé
Benvenuta a Portorosso – Ercolé says Welcome to Portorosso.
Per mille sardine! – Ercolé
…he smells like behind the pescheria. – Ercolé
Oh, piccolina, if there is so much as a scratch… – Ercolé
Listen piccoletto. I eat kids like you for breakfast. I dunk them in my cioccolata and yum, finiti!  – Ercolé
Wait your turn, piccoletto! – Ercolé
Andiamo! (Italian for Let's go! – Alberto
Benissimo! – Giulia
Sì, certo! Your reign of terror is coming to an end!
You can't swim. You can barely ride a bike! Siete un disastro! I mean, where are you even from?
Buonanotte, boys! – Giulia wishes the boys "Good Night."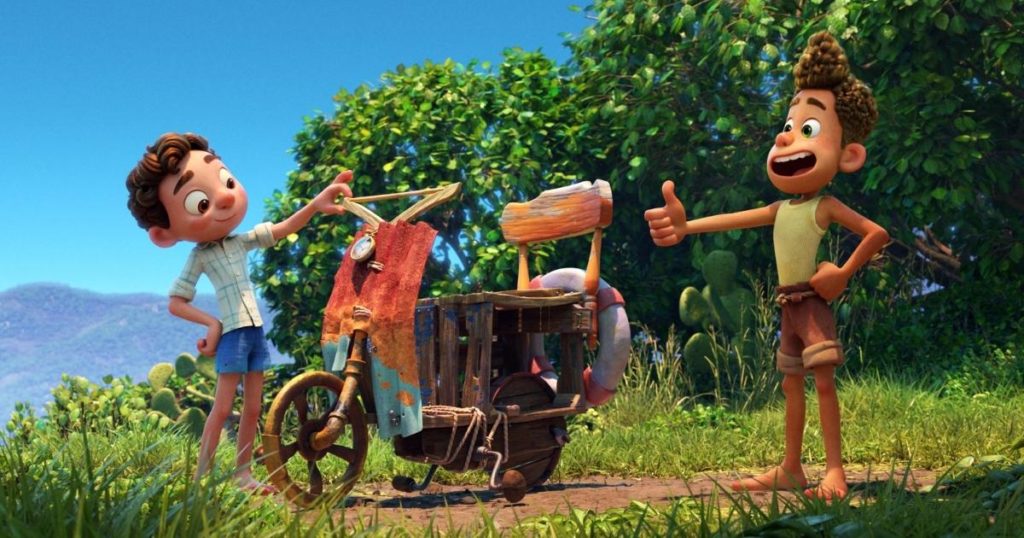 Silenzio, Bruno! – In perhaps the most well-known quote of the movie, Alberto teaches Luca how to conquer his fears, who he personifies as Bruno. Silenzio means silent.

Disney & Pixar's Luca (2021)
Italian expressions
How many different ways can you say Oh my goodness!? As we learn in Luca, there are quite a few ways you can express exasperation or shock – perhaps most often with cheese!
---
Oh mamma mia! – Ercolé
Porca paletta! – Ercolé
Santa mozzarella! – Giulia
Santo pecorino! – Giulia
Santa ricotta! – Giulia
Lastly, many of you are wondering, what does Alberto say to Luca in the ending scene? Alberto says to Luca, as Luca boards the train, "Piacere, Giralamo Trombetta."
Well, basically it means nice to meet you. It's slang from Enrico Casarosa's (the movie's director) childhood growing up in Italy. See the tweet below for confirmation.
Piacere Girolamo Trombetta.

It's a silly kids thing from when I grew up. It's at its base a pun with a hand shake that goes with it. It's Italian roughly for"nice to meet you my name is twisty trombone!" And as you say your name you mimick the name in the hand shake movement. https://t.co/tyR1ea14lM

— Enrico Casarosa (@sketchcrawl) June 19, 2021
Quotes from the main characters in Luca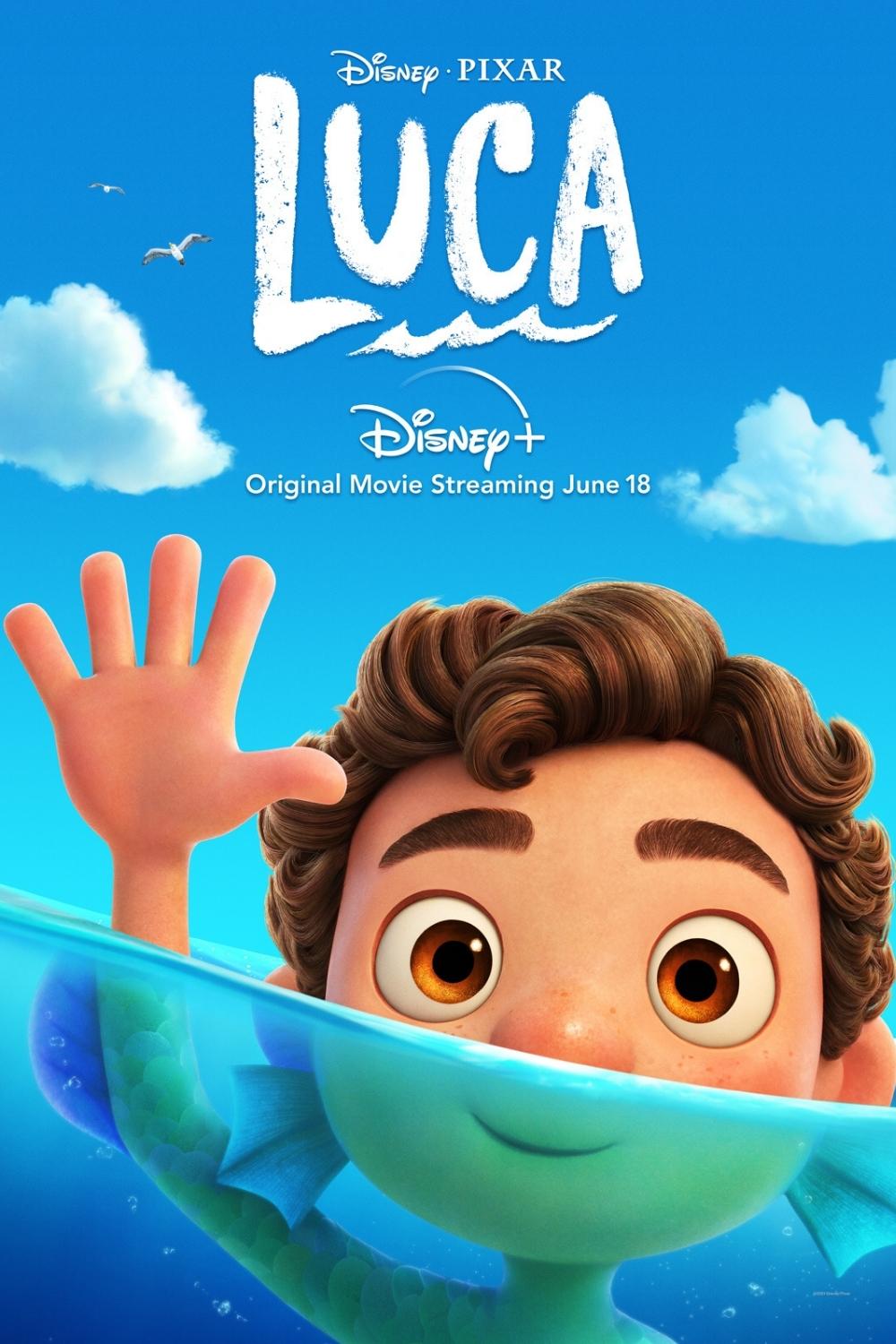 Everything good is above the surface! – Alberto
Rules are for rule people. – Alberto
You and me? We can do anything. – Alberto
I know your problem. You've got a Bruno in your head. – Alberto
I'm kind of an expert! – Alberto
What do you think he kills with those? – Alberto
See? You just gotta follow my lead. – Alberto
There's a million things you think you can't do. All you need is a chance to try. – Giulia
You know, we underdogs have to look out for each other. – Giulia to the boys
Ah, sleeping under the fish…Now I get it! – Giulia when she learns the boys' secret
I never go anywhere. I just dream about it. – Luca to Alberto
We can go anywhere, do anything. We just gotta stick together. – Luca to Alberto
This is gonna be the best summer ever! We'll ride down every road. See the world together! It'll be amazing. But there's just one thing no one can find out… – Luca to Alberto
Have you ever gone to the human town? – Luca to Alberto
Your life is so much cooler than mine. – Luca to Giulia
Vespa is freedom! – Luca, who becomes obsessed with a red Vespa scooter almost as soon as he sees one for the first time.
Alberto: First time? / Luca: Of course it is! I'm a good kid!
Alberto: Wow, you really are crazy! / Luca: Learned it from you!
Even more Luca quotes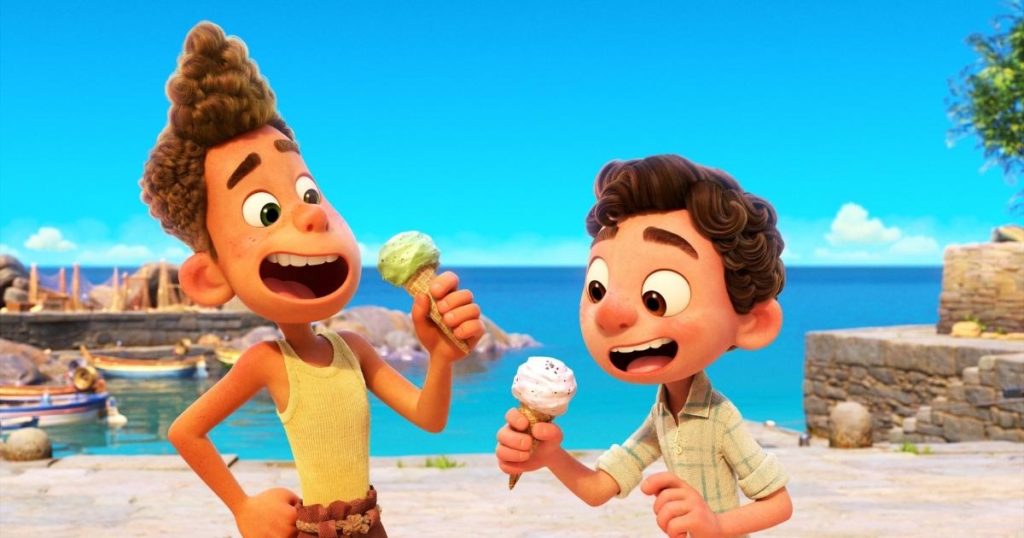 But that's not all! Before we go, here are some more great Luca quotes to remember this fun story by.
---
The curious fish gets caught! – Daniela
Someone got lucky today, hmm? – Ercolé
Go start a club – for losers! – Ercolé
We're going to catch a sea monster! – Ercolé
Champion coming through! – Ercolé
They're not sea monsters. They're Luca and Alberto. – Massimo, who has held disdain for sea monsters his whole life, when he finds out the boys' secret.
What are some of your favorite scenes and sayings?
Drop your favorite one-liners or scenes from Disney and Pixar's Luca in the comments below.
Next up, check out more of my favorite Disney, Marvel, Pixar, and Star Wars quotes:
And don't forget, you can stream Disney and Pixar's Luca on Disney+.
This post was originally published June 24, 2022. It was last updated November 30, 2022.