Greetings fellow adventurers! Are you wondering if the Seven Dwarfs Mine Train roller coaster is worth the hype?
Perhaps you're worried about the level of fear you may experience while aboard the ride or whether it's worth the wait or lightning lane price tag.
Fear not! As a seasoned roller coaster enthusiast and Disney parks fanatic, I'll share my insights on everything you need to know about this thrilling attraction.
In this post, I'll answer questions like Is Seven Dwarfs Mine Train scary?, When is the best time to ride?, and other common inquiries.
What is Seven Dwarfs Mine Train?
Let's take a step back and go over what this attraction even is!
Seven Dwarfs Mine Train is a family-friendly roller coaster that takes you on a journey through a gemstone mine where the dwarfs work, all while experiencing twists, turns, and drops.
It was built by Walt Disney Imagineers along with engineers from Vekoma Rides Manufacturing from the Netherlands. Vekoma also helped build Expedition Everest and TRON Light Cycle Power Run.
Where is Seven Dwarfs Mine Train located?
This fun Snow White-themed roller coaster has two locations: Disney World's Magic Kingdom and Shanghai Disneyland. At both parks, it is located in the Fantasyland section.
When did Seven Dwarfs Mine Train open?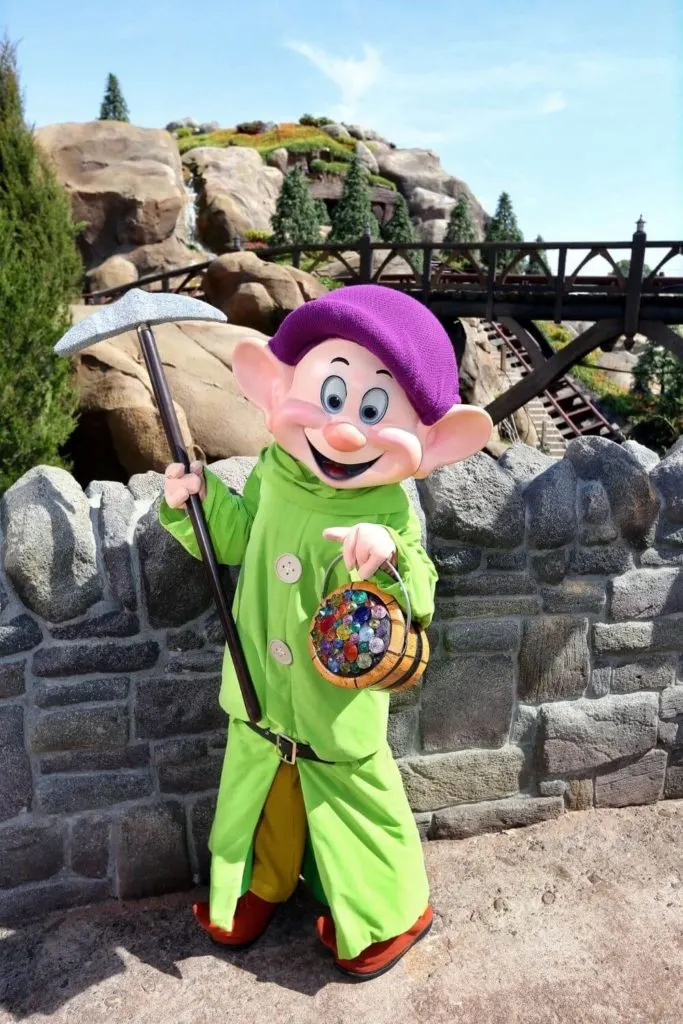 Seven Dwarfs Mine Train opened on May 28, 2014 at Magic Kingdom. It replaced Pooh's Playful Spot, which was a play area for toddlers and pre-k kiddos.
Since its opening, the ride has gained popularity among guests of all ages, with the wait time frequently reaching two hours or more (source).
After the ride's huge success with guests, it was duplicated at Shanghai Disneyland, where it opened on June 16, 2016.
How long is Seven Dwarfs Mine Train?
The ride lasts approximately 2 minutes and 50 seconds. It covers a distance of around 2,000 feet and reaches up to 34 mph in speed.
While not the longest roller coaster, it packs a punch in its short ride time!
Can I use Genie+ or Lightning Lane?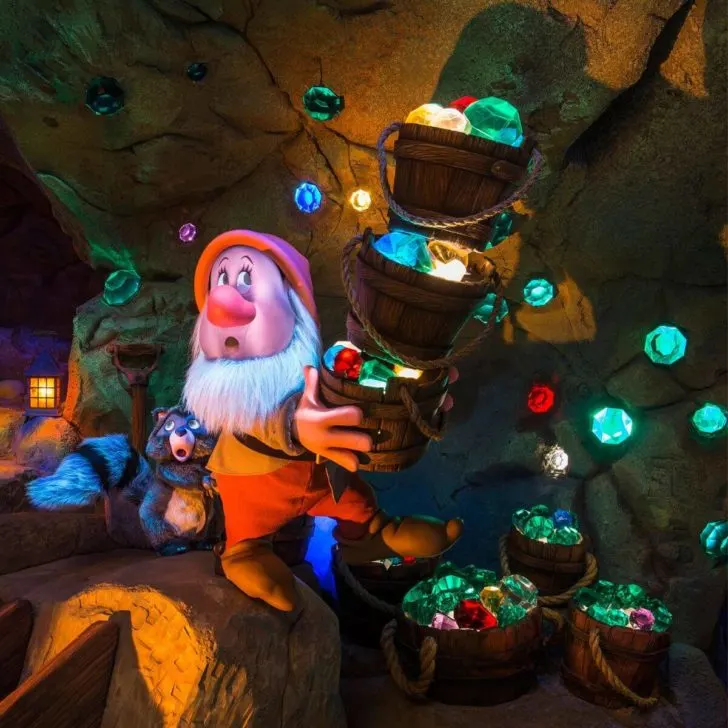 At Magic Kingdom, you can purchase an individual lightning lane for Seven Dwarfs Mine Train. However, it is not included as part of Genie+.
Given that wait times often top 2 hours, it is a very popular purchase with guests and sells out quickly. So if you want to buy a lightning lane pass, you'll want to do it right away at 7 AM.
Over at Shanghai Disneyland, they still use the Fastpass system and Seven Dwarfs Mine Train is included as an option.
Is there a single rider line?
At Magic Kingdom, there is no single rider line for Seven Dwarfs Mine Train. However, over at Shanghai Disneyland, there is a single rider line for this roller coaster.
I wish there was a single rider line for all roller coasters!
Is rider switch available?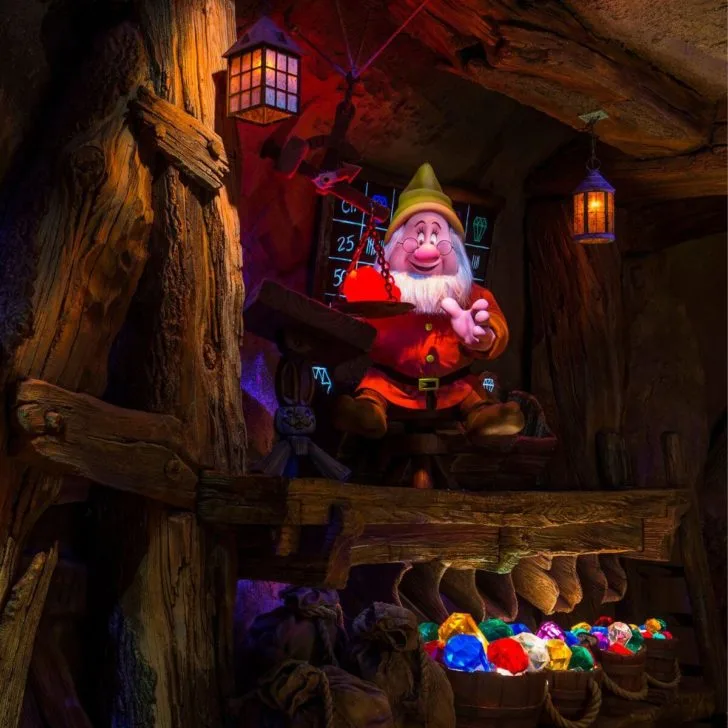 Yes, rider switch is available for Seven Dwarfs Mine Train.
If you have a child that's too small to ride or is scared of roller coasters, one adult can wait with them while the other rides.
Afterward, the waiting adult can then skip the standby queue to experience the ride themselves.
Are there any accessibility features or restrictions?
Guests in wheelchairs or electric conveyance vehicles must transfer to the ride on their own or with the assistance of their friends or family.
Are there any health or safety restrictions?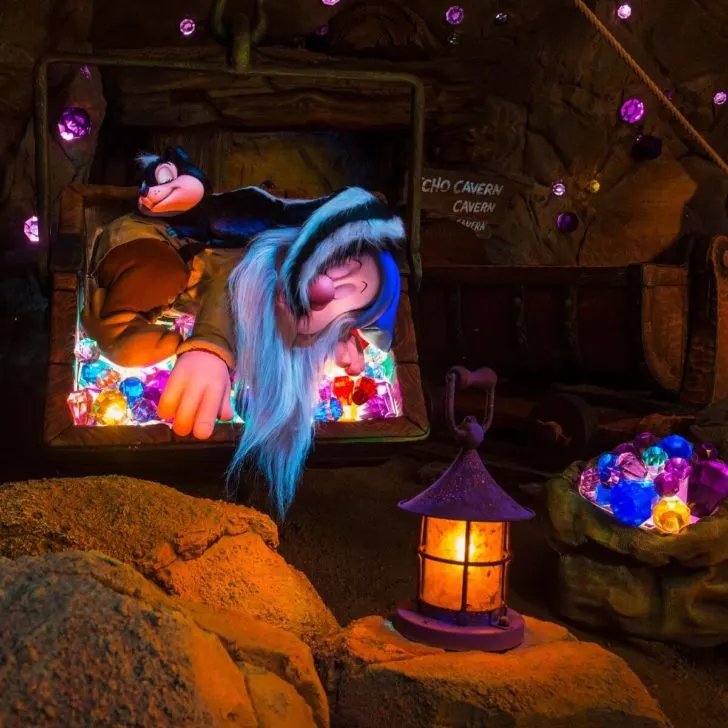 Yes, there are some health and safety restrictions for this attraction.
Guests must be 38 inches or taller to ride and those under age 7 must ride with someone age 14 or older.
Lastly, for safety reasons, loose articles such as bags and hats must be stowed away before the ride begins.
Is there a ride photo?
Yes, there is a ride photo on Seven Dwarfs Mine Train, as well as video! This applies to both locations.
When is the best time to ride Seven Dwarfs Mine Train?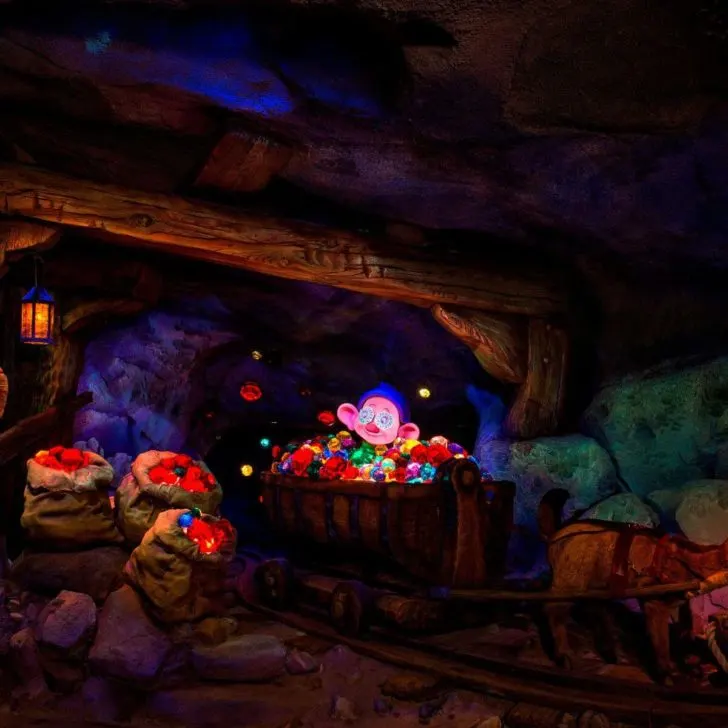 As with any popular attraction, the wait time for Seven Dwarfs Mine Train can vary.
During peak seasons and times, the wait time can be upwards of 2 hours or more at both locations.
If you want to bypass the crowds, try visiting early in the morning, during parade times, or using the Lightning Lane option at Magic Kingdom or Fastpass at Shanghai Disneyland.
Is Seven Dwarfs Mine Train scary?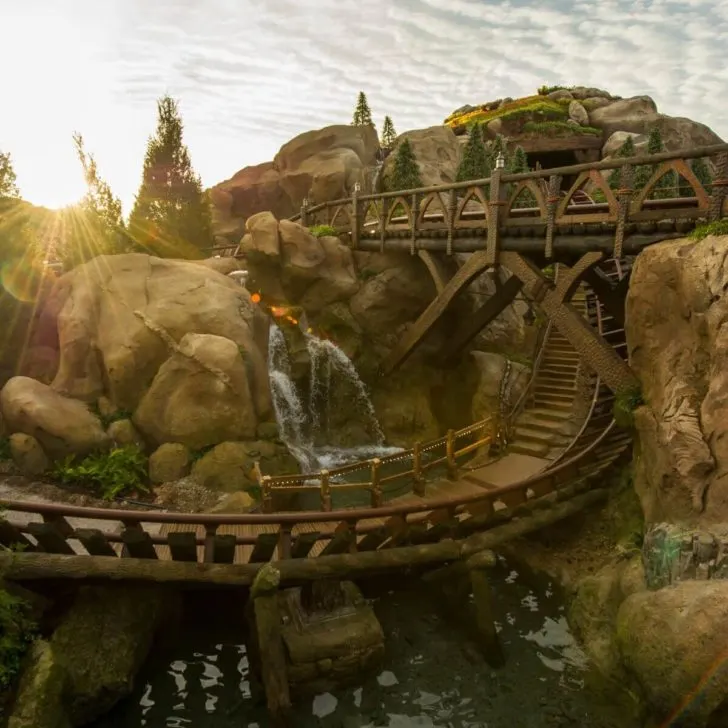 As for the big question, is Seven Dwarfs Mine Train scary? The answer is no, not really.
While there are some drops and turns, the ride is meant to be family-friendly and doesn't contain any extreme thrills or inversions.
The biggest drop is about 39 feet, but since the coaster runs very smoothly, the ride is pleasant – especially compared to older coasters like Space Mountain or Big Thunder Mountain.
In addition, the ride cars can tilt, but they will only tilt if you use your own force to do so. So if you're a bit hesitant, you can control how thrilling your ride is!
Overall, Seven Dwarfs Mine Train is a great ride for those wanting to experience a roller coaster without too much of a scare factor.
Are you ready to ride Seven Dwarfs Mine Train?
Seven Dwarfs Mine Train is a must-ride attraction at Magic Kingdom in Disney World, as well as Shanghai Disneyland.
While not the scariest roller coaster, it offers a fun, family-friendly experience that's perfect for all ages.
So come join the Seven Dwarfs and take a ride through their gemstone mine, you won't be disappointed!
Next up, check out these posts:
---
About the author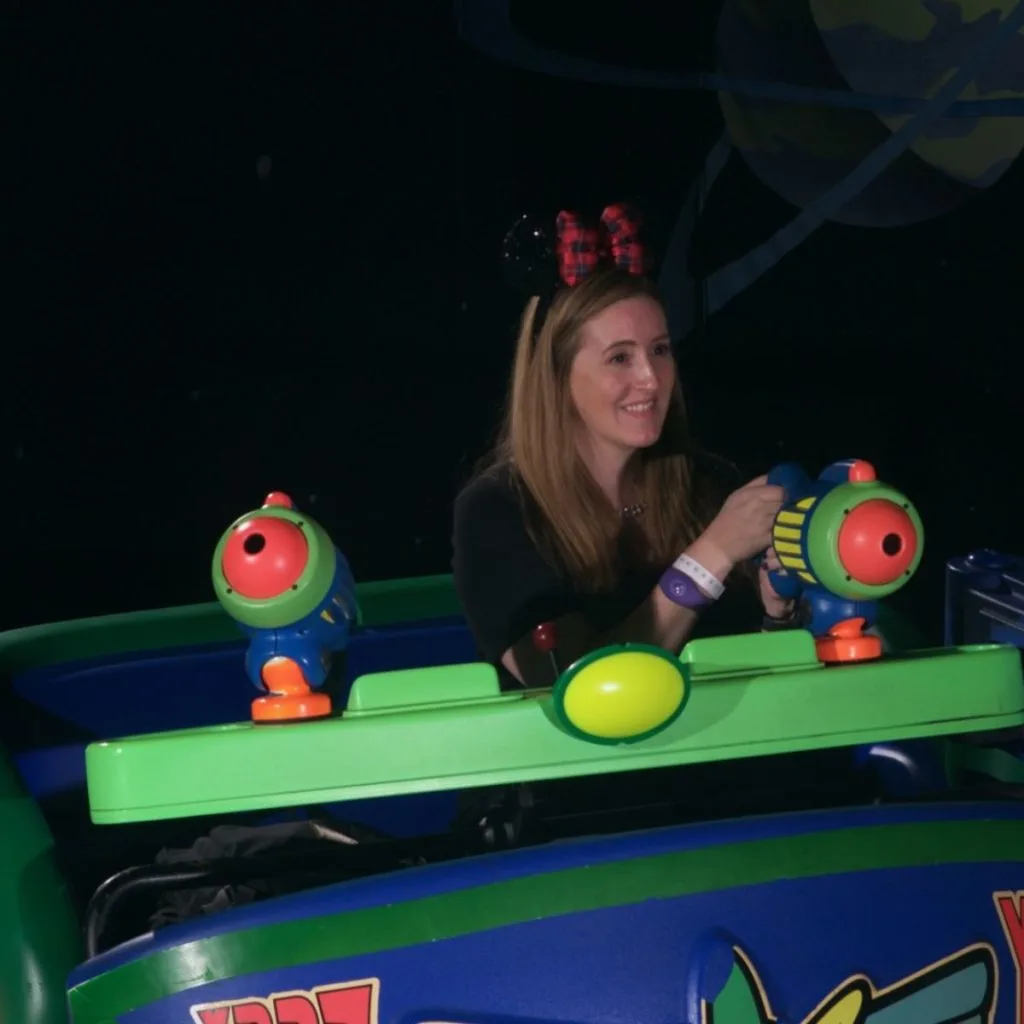 Meg Frost is the creator of The Park Pixie, where she covers Disney World, Disney+, and Disney fandom.
She holds an M.A. in Journalism from Northeastern University and B.S. in Communication & American Studies from University of Miami.
---