Ah, Summer – the perfect time to fire up the grill, break out the red, white and blue decorations, and gather with family and friends to celebrate the Fourth of July. At least if you're in the US, that is!
And of course, what better way to get into the patriotic spirit than by watching movies that highlight the values that make our country great?
Luckily, Disney+ has a fantastic lineup of patriotic movies for you to enjoy while you celebrate our nation's birthday.
From tales of bravery to stories of rags-to-riches success, these movies are sure to inspire and uplift you.
So, grab your popcorn and curl up on the couch because I've compiled a list of the best patriotic movies on Disney Plus to stream this Independence Day.
Even better? If you sign up for my email list at the end of this post, I'll send you a FREE downloadable, printable checklist so you can keep track of everything you watch!
NOTE: This post may contain spoilers to movie or show plots. These movies and shows are available to stream on Disney+ in the US as of publication time, unless otherwise noted. Availability can change at any time.
Air Force One: Flying Fortress (2021)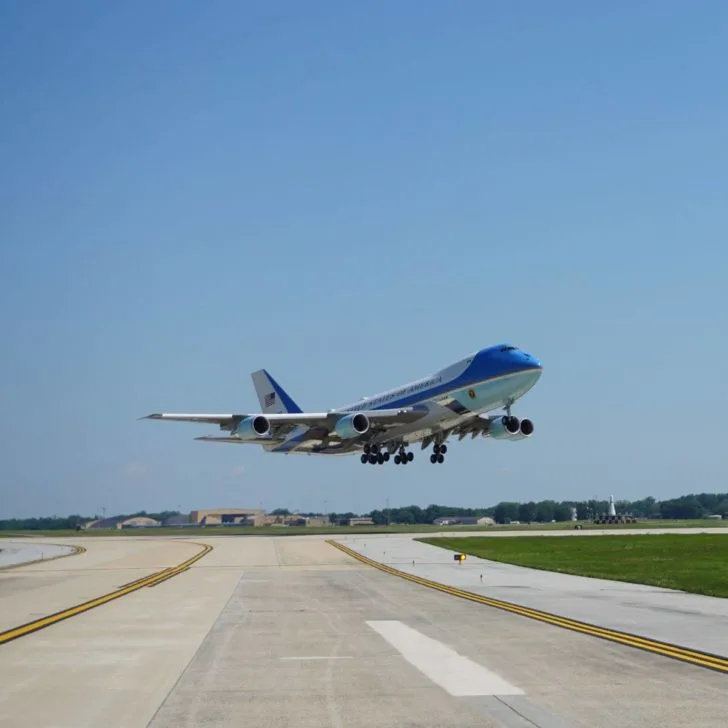 National Geographic takes us inside the new 747 aircraft being outfitted to carry the President of the United States.
America's Greatest Animals (2012)
Come celebrate the amazing diversity of wildlife in America, showcasing creatures big and small, from bison to bald eagles, in this documentary.
America's Heart & Soul (2004)
This documentary highlights the amazing diversity of people who make up America, featuring interviews with musicians, athletes, and everyday citizens who have overcome incredible obstacles.
America's National Parks (2015 & 2022-3)
This documentary takes us on a journey through the breathtaking expanse of America's national parks, showcasing their natural beauty and unspoiled wilderness.
Cadet Kelly (2002)
This lighthearted movie follows a high school student named Kelly Collins (Hilary Duff) who enrolls in a military school and learns valuable lessons about leadership and teamwork.
Captain America: The First Avenger (2011)
This Marvel superhero movie is set during World War II and tells the origin story of Captain America, a scrawny kid who becomes a super-soldier.
Finest Hours (2016)
Based on a true story, this movie tells the tale of a daring US Coast Guard rescue mission in the midst of a massive winter storm.
First Kid (1996)
This family-friendly movie follows the mischievous teenage son of the US President, who must find a way to stay out of trouble while living in the White House.
The Flagmakers (2022)
This documentary tells the story of Eder Flag, a company that manufactures over 5 million American flags each year, as well as the people who make them – many of whom have risked their lives to become citizens.
Flamin' Hot (2023)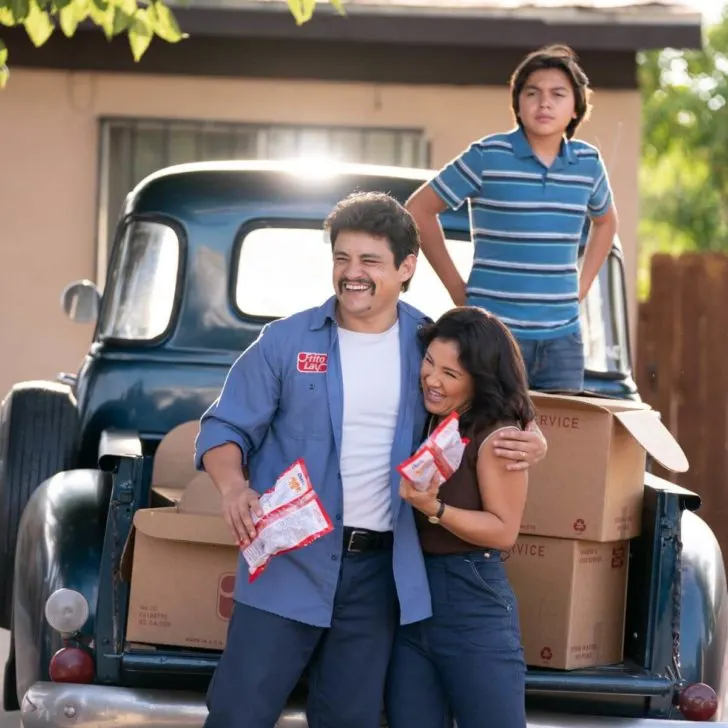 This movie tells the inspiring true story of Richard Montañez, a Mexican-American janitor who invented the popular snack food, Flamin' Hot Cheetos.
Hamilton (2020)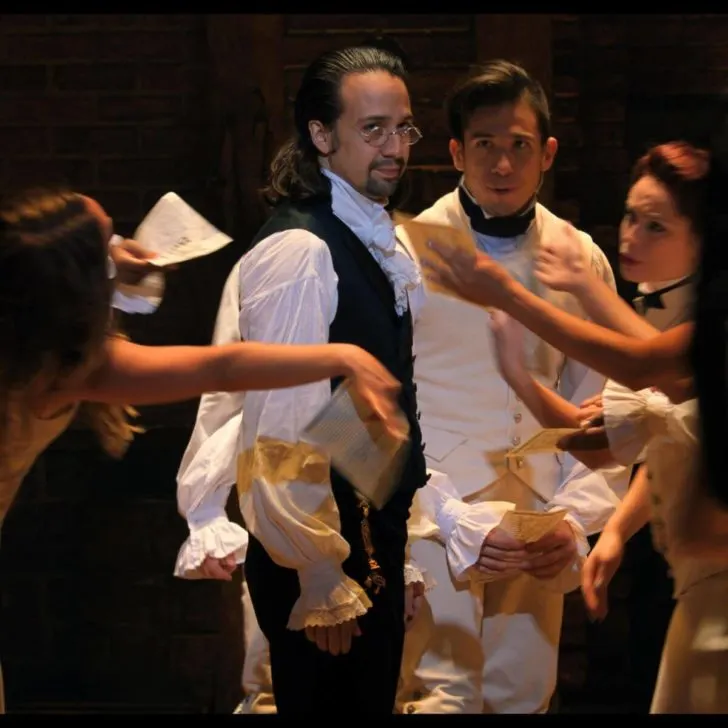 This recording of the hit Broadway musical tells the story of founding father Alexander Hamilton and his role in shaping America's early years.
Heroes of the Long Road Home with Martha Raddatz (2017)
This documentary follows the real US soldiers who inspired the mini-series The Long Road Home as the adjust to life after combat in Iraq and cope with what they've been through
Heroes of the Sky: The Mighty Eighth Air Force (2020)
This documentary tells the tale of the brave aerial combatants who fought for the Allied forces during World War II.
Hidden Figures (2016)
This movie tells the inspiring true story of 3 Black women, Mary Jackson (Janelle Monae), Katherine Johnson (Taraji P. Henson), and Dorothy Vaughan (Octavia Spencer), who worked at NASA and played a crucial role in the early days of the space program.
Invincible (2005)
This movie is based on the true story of Vince Papale, a bartender who tried out for the Philadelphia Eagles football team and ended up making the team.
The Liberty Story (1957)
This short animated film tells the stories of the Boston Tea Party, Battle of Concord, and Benjamin Franklin.
McFarland USA (2015)
This inspiring movie tells the true story of a high school cross-country team from a predominantly Latino community, who went on to win the state championship.
Miracle (2004)
This sports movie tells the true story of the 1980 U.S. Olympic hockey team, who defeated the heavily favored Soviet team.
National Treasure (2004)
This action-adventure movie follows Benjamin Franklin Gates (Nicolas Cage) as he attempts to steal the Declaration of Independence in order to find a hidden treasure.
I love to watch this movie around the 4th of July. There's so much American history included in this adventurous story!!
National Treasure 2: Book of Secrets (2007)
In this sequel, Gates must kidnap the president to clear his family's name and find the Lost City of Gold on an adventure throughout the United States.
National Treasure: Edge of History (2022)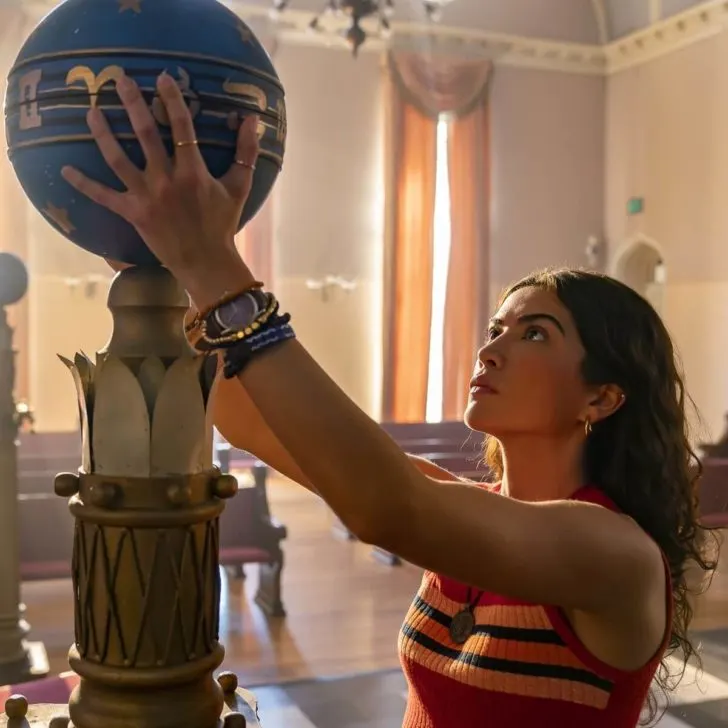 This 1-season show follows Jess Valenzuela as she must unravel a mystery involving her parents, who she learns were famous treasure hunters. The adventure takes her across all of North America, including Mexico!
Red Tails (2012)
This movie tells the true story of the Tuskegee Airmen, the first Black pilots in the U.S. military.
Remember the Titans (2000)
Based on a true story, this movie tells the tale of a high school football team in Virginia that was integrated in the 1970s, and the coach who led them to victory.
The Rookie (2002)
Based on a true story, this movie tells the tale of Jim Morris, a high school science teacher who became a professional baseball player at the age of 35.
Ruby Bridges (1998)
This movie tells the true story of the first Black child to integrate a southern elementary school in 1960s Louisiana.
Tiger Cruise (2004)
This Disney Channel original movie follows Maddie Dolan (Hayden Panettiere), the daughter of a Navy captain, as she and other families board a naval ship for a "tiger cruise," to experience what life is like when their Naval family members are deployed.
United States of Animals (2016)
This documentary series takes viewers on a tour of America's wild places and introduces them to the amazing creatures that inhabit them.
United Sharks of America (2015)
Sharks + Summer = the perfect documentary to watch this Independence Day! National Geographic showcases all the different shark species that live off the coast of the good ol' USA.
What are your favorite patriotic movies on Disney Plus?
And there you have it: 28 fantastic patriotic movies on Disney Plus to stream during the Fourth of July holiday.
Whether you're looking for heartwarming stories of triumph or action-packed adventures, there's something for everyone to enjoy.
From Oscar-winning dramas to family-friendly documentaries, these movies celebrate what makes America great.
So, grab a bag of popcorn and relax with these movies, knowing that you're celebrating everything that makes the USA special and unique.
Happy Fourth of July!
---
About the author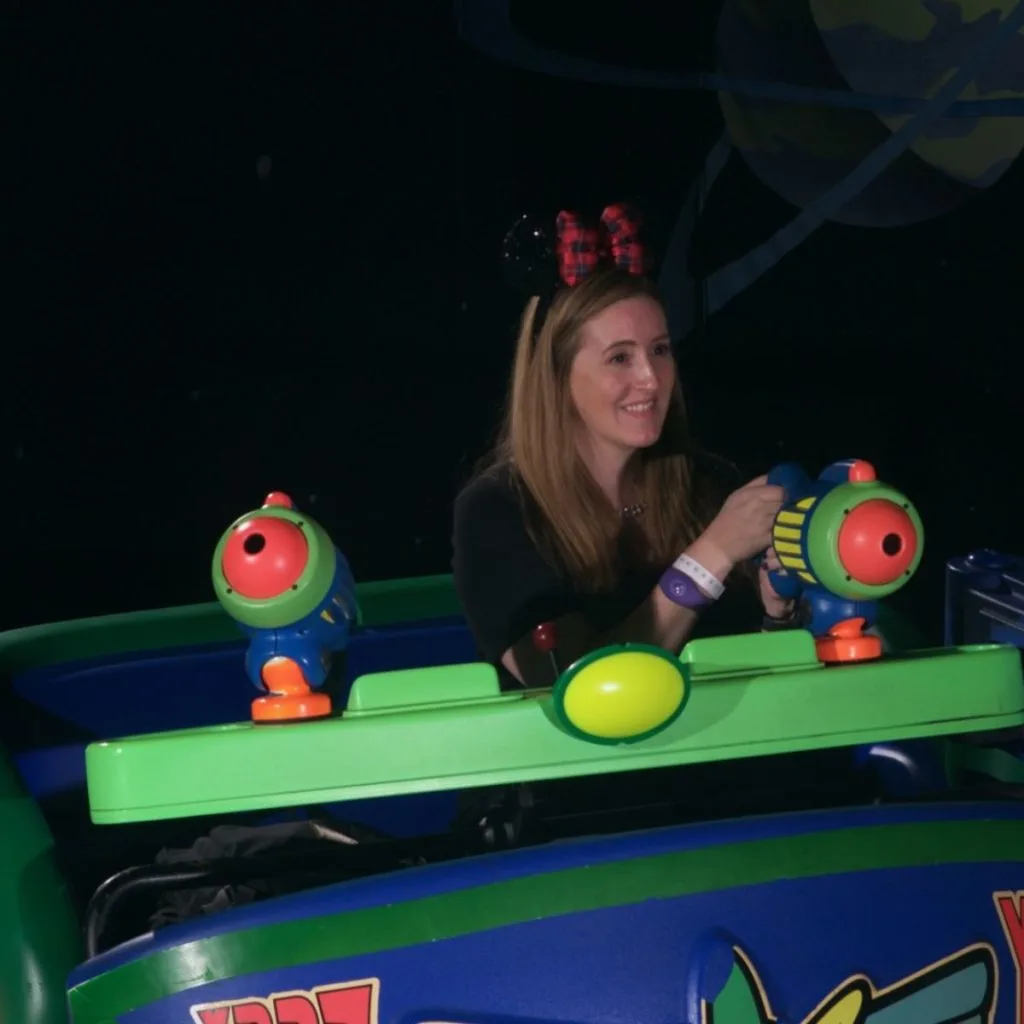 Meg Frost is the creator of The Park Pixie, where she covers Disney World, Disney+, and Disney fandom.
She holds an M.A. in Journalism from Northeastern University and B.S. in Communication & American Studies from University of Miami.
---