Disney World in Florida is a popular vacation destination for people around the world. It's best done with some planning to help ensure everything goes smooth and there are no disappointments.
If you're planning a trip to Disney World, you're probably debating which park to visit first: Magic Kingdom or Hollywood Studios.
Well, I'm here to help you settle the debate!
In this blog post, I'll compare and contrast both parks, covering topics such as:
transportation options
early entry and rope drop experience
rides and attractions
food and drink
character experiences
parades
souvenirs
nighttime shows
special events
Alright, let's jump in to compare Magic Kingdom vs Hollywood Studios so you can decide which park to visit!
Which park has the best transportation options?
Both parks offer a variety of options when it comes to free transportation to and from resorts and parks.
There's bus transportation and ferry boats available at both parks. Magic Kingdom also has the monorail and Hollywood Studios has the Skyliner.
Personally I prefer the Skyliner over the monorail and I hope Disney will expand the routes in the future.
But until then, it's a tie between the two!
What's the early entry and rope drop experience like at each park?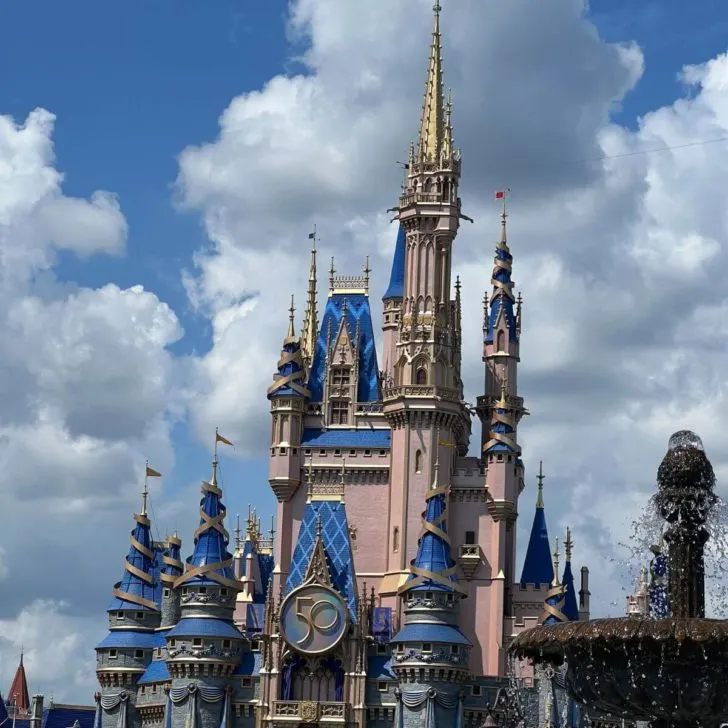 Both parks offer early entry for guests staying at Disney resorts, as well as select neighboring hotels.
The scene is a bit chaotic at both, but for a big reason – both parks have a handful of big ticket rides that often have lines averaging an hour or more.
Early entry can help you knock off a few rides or at least get your top ride to start your day off right.
That said, I have had better luck with early entry at Hollywood Studios in terms of actually getting to the ride I want, such as Rise of the Resistance or Slinky Dog Dash, without much of a wait.
Whereas at Magic Kingdom, no matter how early I show up before they open the gates for resort guests, the lines are still too long for my liking. Perhaps I need to work out a better strategy for Magic Kingdom, though!
Which park has the best rides and attractions?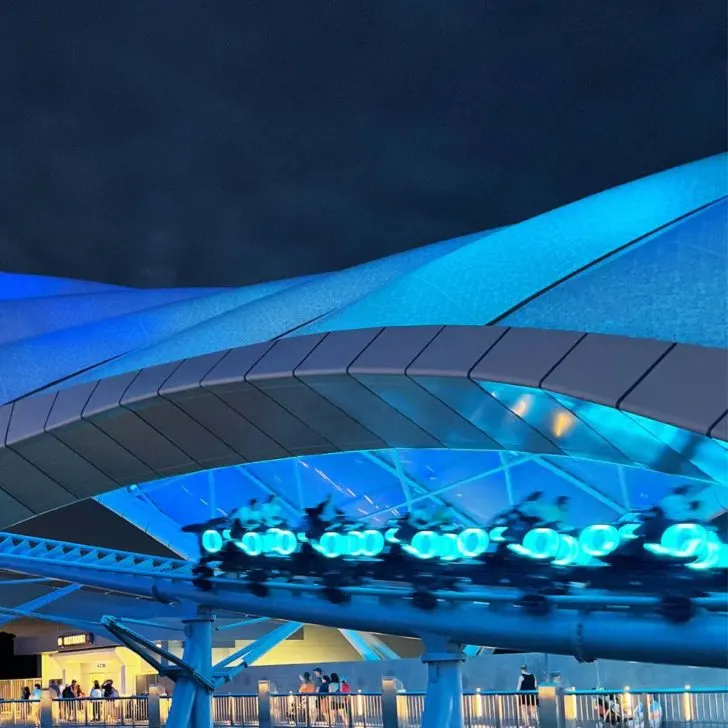 This one is tough because both parks offer amazing rides and attractions that are must-dos (at least in my opinion!).
Magic Kingdom has classics such as Pirates of the Caribbean and Space Mountain, while Hollywood Studios has thrilling rides such as Tower of Terror and Rock 'n' Roller Coaster. Ultimately, it depends on your preference!
If you love Star Wars or Toy Story, definitely check out Hollywood Studios, as they have lands dedicated to each of these franchises.
On the other hand, if you're more interested in princesses or have younger kids with you, Magic Kingdom might be a better fit when it comes to rides.
Which park has the best food and drink?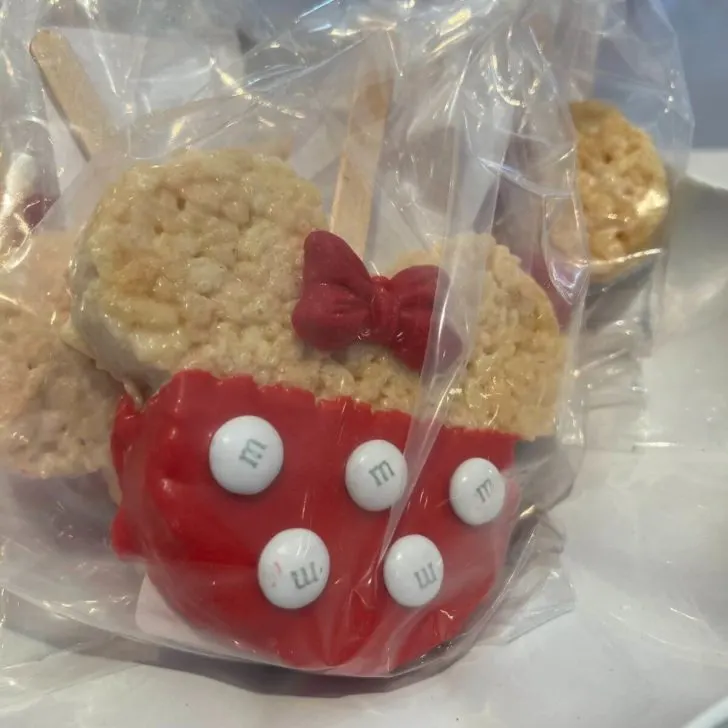 I know I've ragged on the food at Magic Kingdom in previous theme park showdown posts. But honestly all the other parks do better when it comes to a variety of food, Hollywood Studios included.
There's nothing wrong with chicken nuggies or a hot dog every now and then, but it's not easy to find interesting or better quality food at Magic Kingdom.
It's far easier to find something tasty or inventive to try at Hollywood Studios, especially at Galaxy's Edge and Toy Story Land.
Which park has the best character experiences?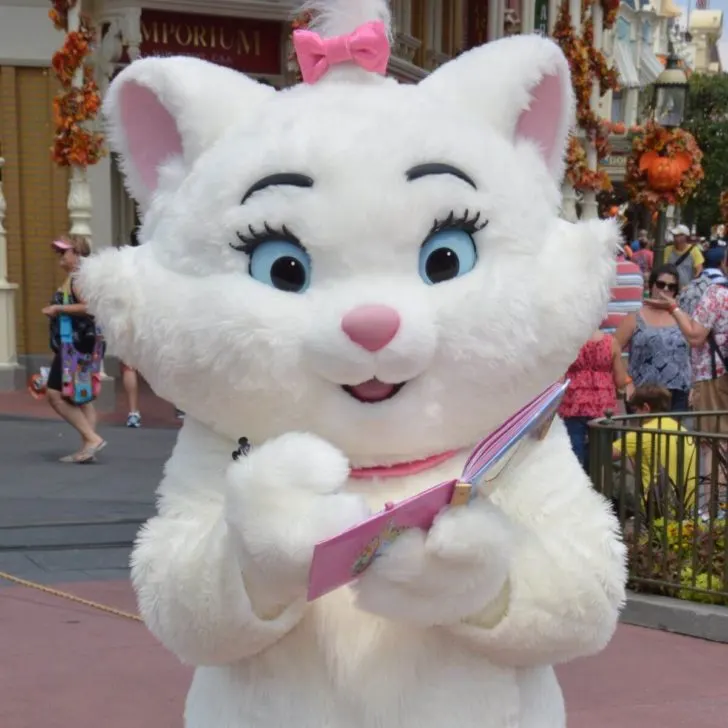 Both parks offer excellent character experiences, but it all boils down to which characters you want to meet.
The Magic Kingdom wins when it comes to princesses, such as Cinderella, Tiana, and Mirabel, as well as classic characters like Mickey Mouse.
Plus there's a princess character meal at Cinderella's Royal Table, as well as a Winnie-the-Pooh character meal at the Crystal Palace.
Hollywood Studios has lots of Star Wars and Toy Story character meet-and-greets, as well as random encounters (I'm lookin' at you, Mando!). Plus they have a Disney Junior character breakfast at Hollywood & Vine.
Which park has the best parade?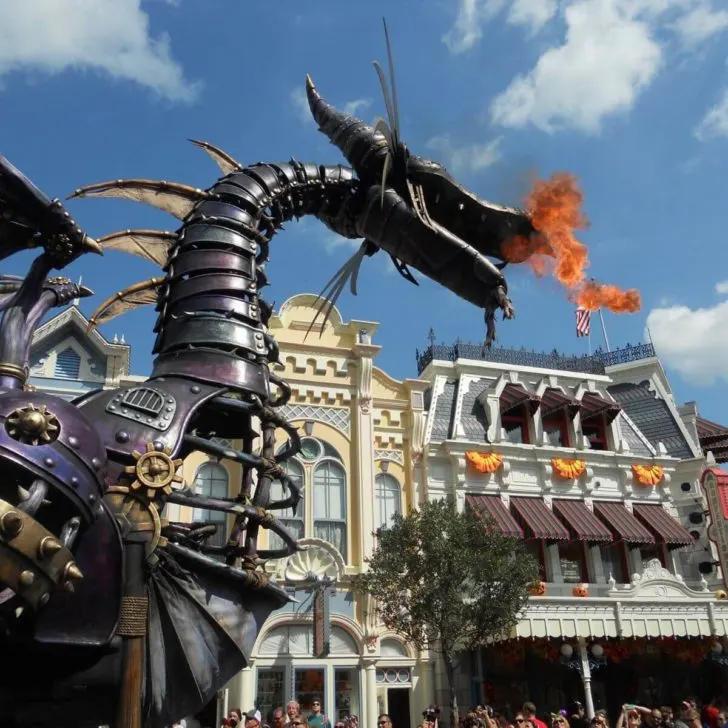 The Magic Kingdom automatically wins this category once again, as Hollywood Studios does not have a parade.
Magic Kingdom, on the other hand, has two parades: Festival of Fantasy Parade and the Adventure Friends Calvacade.
So if you're a fan of parades, Magic Kingdom is clearly the park to prioritize!
Which park has the best nighttime show?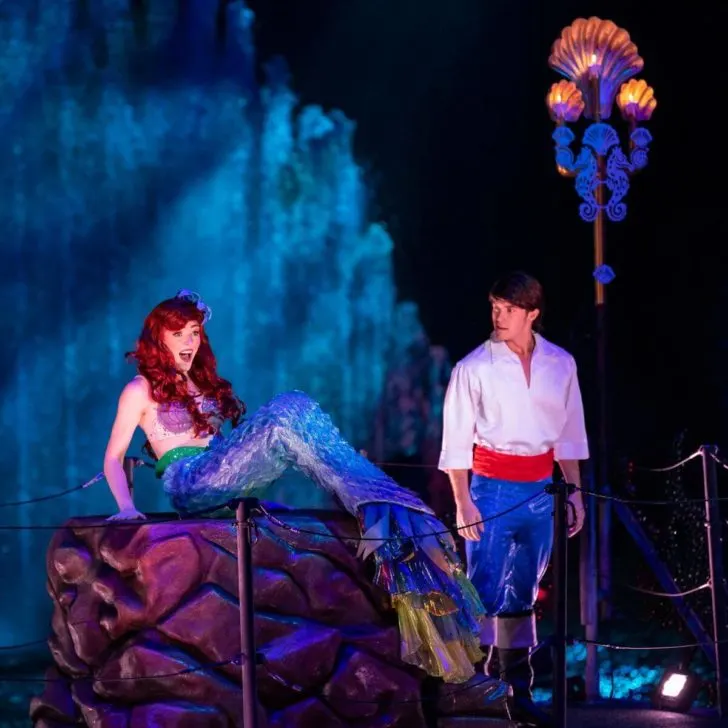 This one is a toss-up, as both parks offer amazing nighttime shows. Magic Kingdom's Happily Ever After fireworks show is a fan favorite, while Hollywood Studios has the popular Fantasmic! show.
Personally I prefer Fantasmic! as it has stadium seating (not a bad seat in the house!) and features tons of characters.
Happily Ever After is more of a fireworks show, which is great, but it's not always easy to find a good viewing spot and sometimes I can't quite make out the projections on the castle. Maybe that's a me problem though, haha!
Which park has the best souvenirs and gift shops?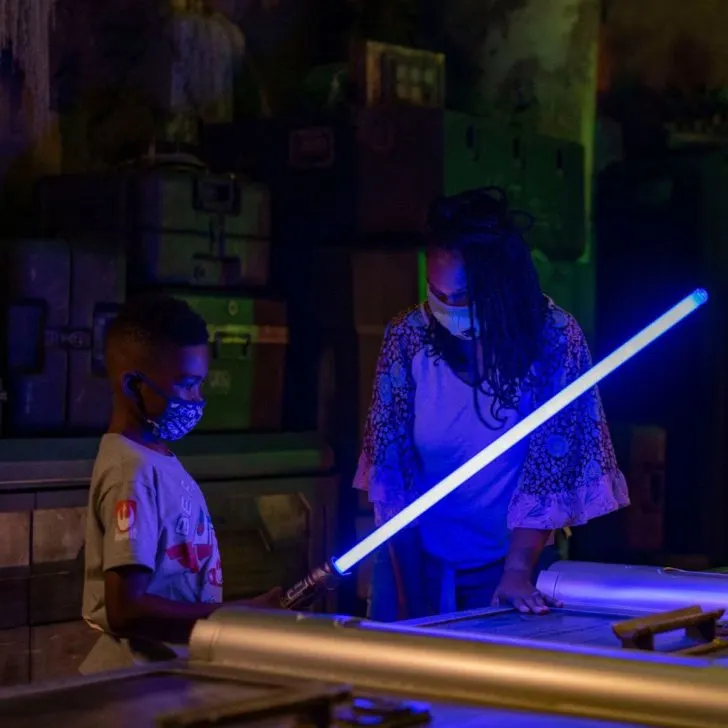 Both parks have good gift shops where you can get your typical souvenirs, like hats, stuffed animals, trading pins, or t-shirts.
However, Hollywood Studios has 2 interactive souvenir experiences at Galaxy's Edge that take the cake. Guests can build their own droid at Droid Depot or build their own lightsaber at Savi's Workshop.
So if you're a Star Wars fan, Hollywood Studios definitely has better souvenirs! Otherwise, it's a draw.
Which park has the best special events?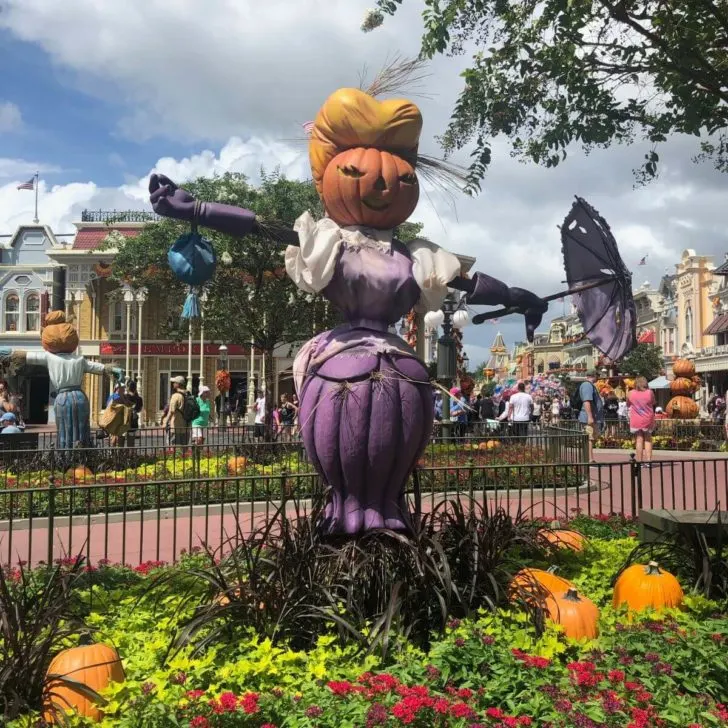 Magic Kingdom takes the cake on this category, with Mickey's Not-So-Scary Halloween Party and Mickey's Very Merry Christmas Party.
Both of these extra ticketed events come with low crowds and holiday fun.
At the moment, the only special events at Hollywood Studios is a non-themed After Hours event.
I hope they'll bring back some special events they had in the past – the Villains After Hours during the Fall season and Star Wars Weekends. Or at least something similar, like Star Wars Nite at Disneyland.
When it comes to Magic Kingdom vs Hollywood Studios, which park will you choose?
In conclusion, both Magic Kingdom and Hollywood Studios offer amazing experiences and attractions that are worth visiting.
It ultimately comes down to your preference and what you want out of your Disney World vacation, such as immersing yourself in your favorite characters or franchises.
Consider the rides and attractions, food and drink options, character experiences, parades and shows, as well as any special events you're interested in when making your decision.
At the end of the day, no matter which park you choose, you're guaranteed to have a magical time!
Next up, check out my other theme park showdown posts for more help planning your Disney World trip.
---
About the author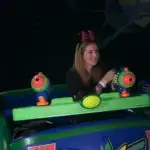 Meg Frost is the creator of The Park Pixie, where she covers Disney World, Disney+, and Disney fandom.
She holds an M.A. in Journalism from Northeastern University and B.S. in Communication & American Studies from University of Miami in Florida.
---
This post was originally published May 15, 2023. It was last updated October 14, 2023.