Disney World is truly the most magical place on Earth, and it's no surprise that people from all over the world come to experience it.
With countless rides, shows, parades, and food options, it's hard to decide which park to visit, especially when it comes down to Epcot and Hollywood Studios.
But don't worry, fellow Disney fans – I'm here to break it down for you!
In this showdown of Epcot vs Hollywood Studios, I'll go over transportation, early entry, rides and attractions, dining, characters, parades, nighttime shows, and special events so you can decide which park to visit or prioritize.
Which park has the best transportation options?
Both parks are accessible by bus, skyliner, and ferry boat, depending on where you're starting from. However, Epcot has the added option of the monorail.
In addition, there are several resorts within walking distance from Epcot and Hollywood Studios, but the walk to Epcot is far shorter.
Given all that, I have to give the edge to Epcot since it has more options and doesn't take as long to walk to and from select resorts.
What is each park's rope drop and early entry experience like?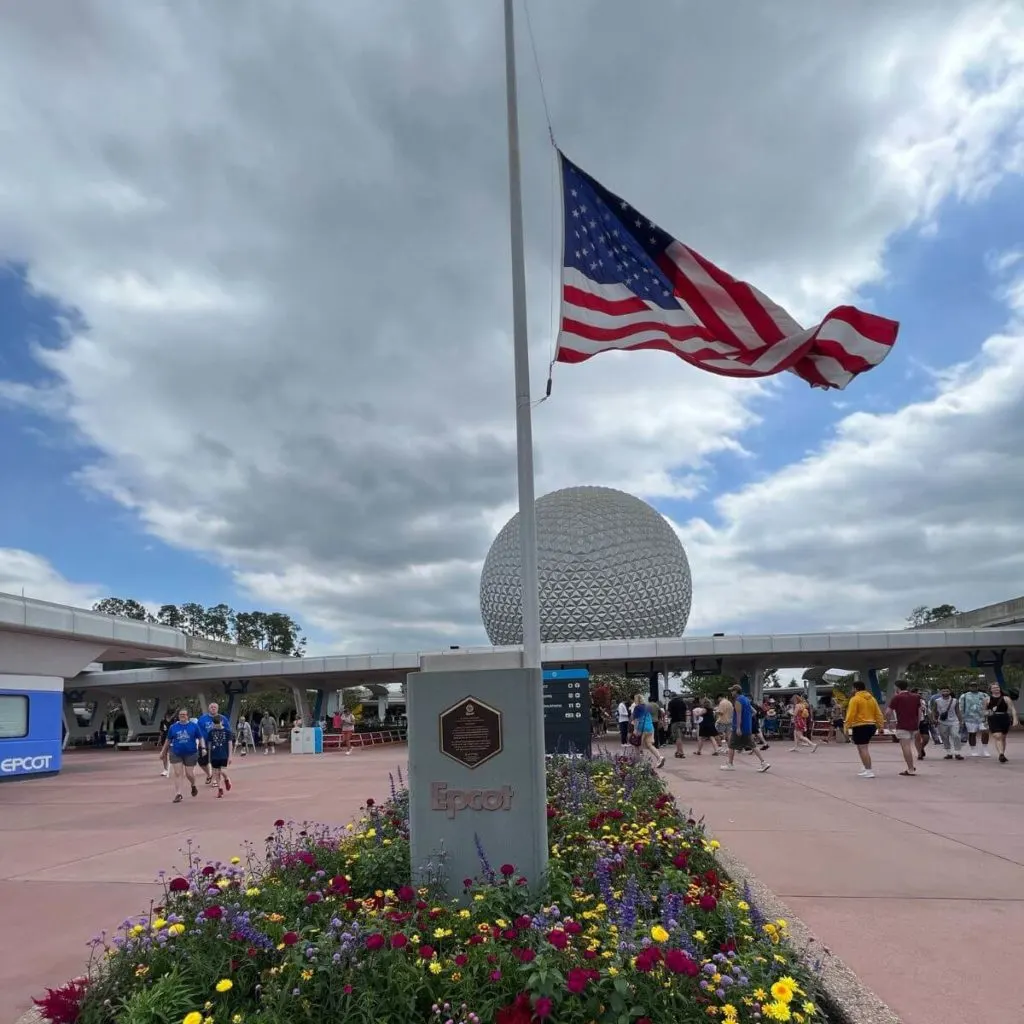 Both parks have early entry options for guests staying at Disney resorts, as well as select neighboring resorts.
As I've pointed out in other showdown posts, there isn't much need to rope drop Epcot. Epcot tends to be more relaxed and crowds tend to go right to the Ratatouille ride from the International Gateway or to Frozen Ever After from the main entrance.
I've shown up to Epcot in the late morning and practically walked onto popular rides like Soarin' and Test Track.
However, at Hollywood Studios, taking advantage of early entry hours could help you avoid long waits in line for your favorite rides.
You could use this time to tackle Toy Story Land or Star Wars: Galaxy's Edge or even get your thrills in over at Tower of Terror and Rock n Roller Coaster.
At the end of the day, if you're fine with getting up early on vacation, I highly recommend heading to Hollywood Studios 30-60 minutes ahead of early entry time. You can always go back to your resort for pool or nap time if you start to fade around the afternoon time!
And of course, if you're looking for a day where you can sleep in, go with Epcot if it's between these 2 parks.
Which park has the best rides and attractions?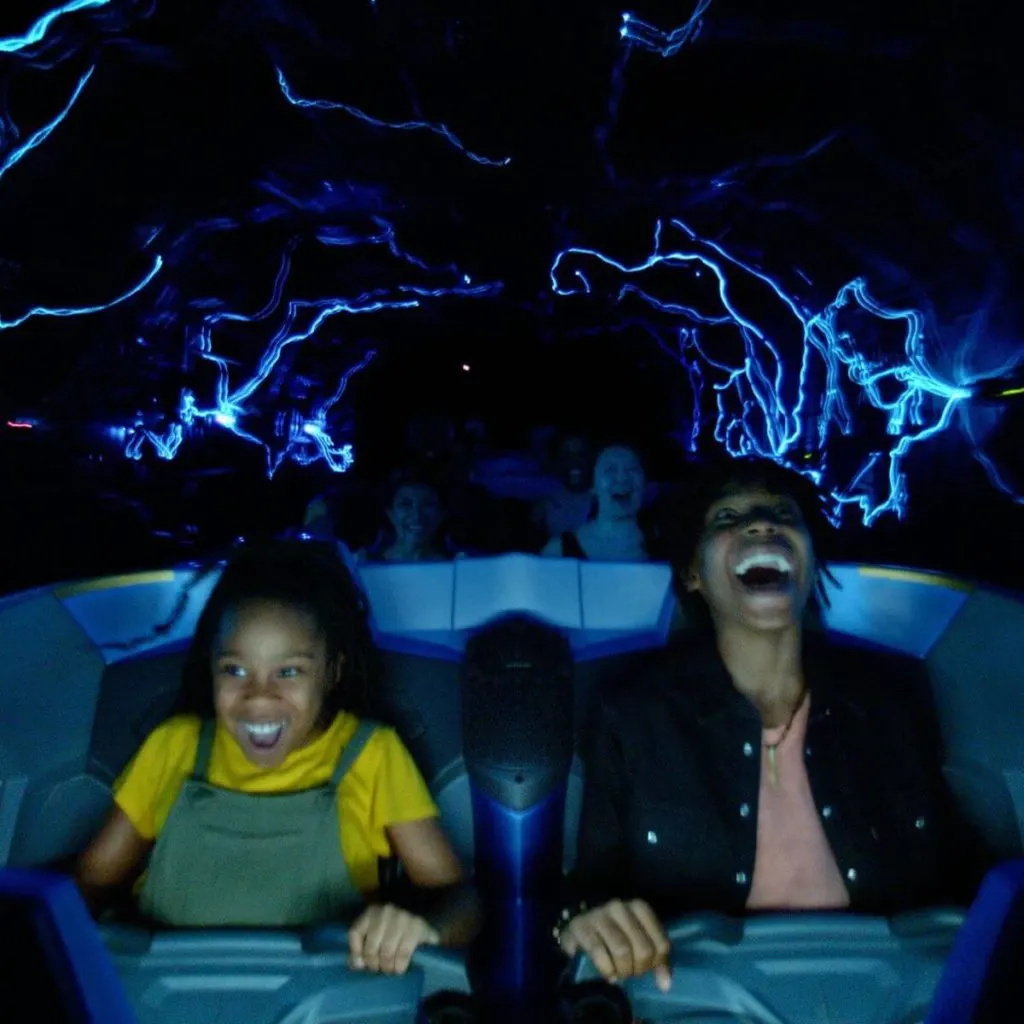 When it comes to rides and attractions, both parks have their strengths.
Epcot is known for its educational and cultural experiences, such as Spaceship Earth and the World Showcase. A lot of the rides are very low-key, like Living with the Land or the Gran Fiesta Tour, too.
Hollywood Studios, on the other hand, boasts thrill rides like Tower of Terror and Rock 'n' Roller Coaster.
Plus, the newly opened Star Wars: Galaxy's Edge is a must-see for any Star Wars fan. And Toy Story Land is super cool – everything is done at scale as if you are a toy!
Yet another unique aspect for Hollywood Studios are its shows, like the Indiana Jones Stunt Spectacular and the Beauty & the Beast stage show.
It's hard to choose between the two when it comes to rides and attractions, so really it's more about which day to visit each park!
Which park has the best food and drink?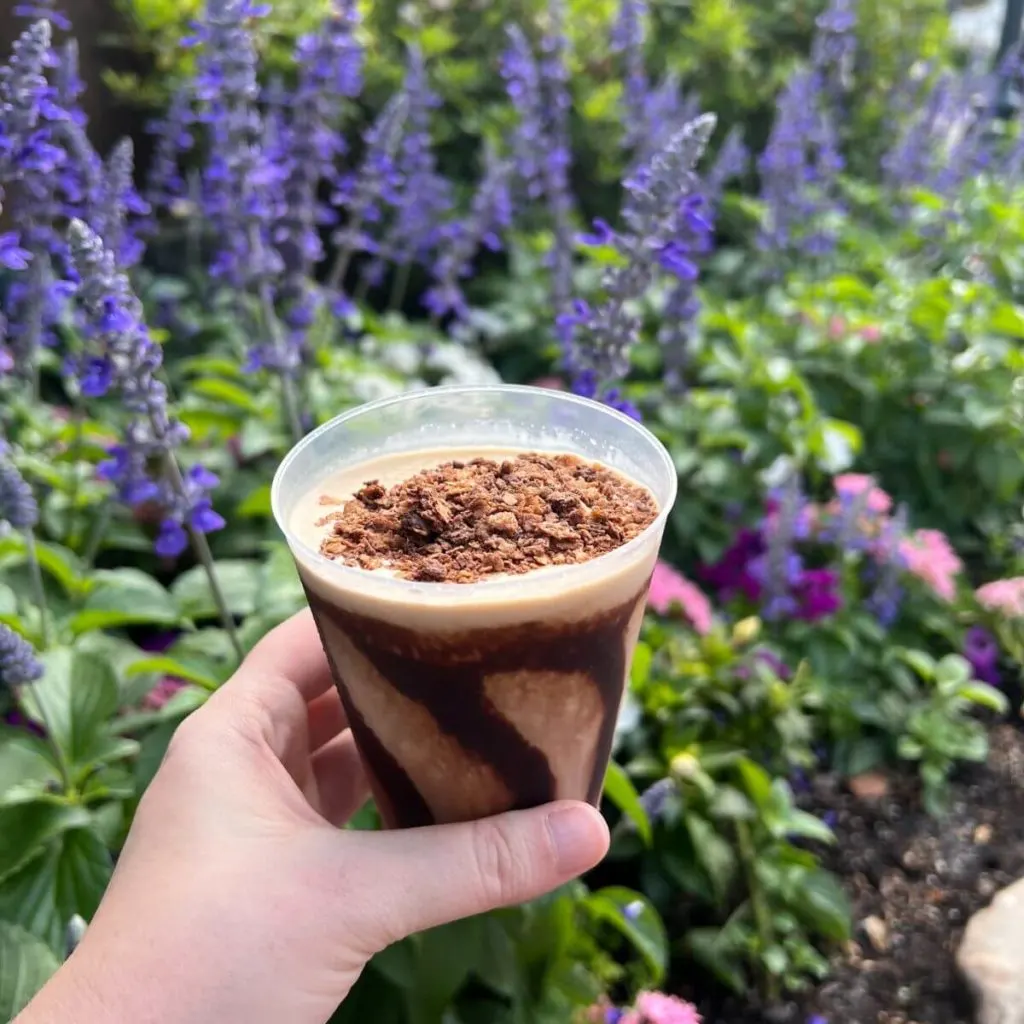 Both parks have a variety of food options, but Epcot takes the cake when it comes to international cuisine.
The World Showcase offers everything from Mexican to French to Japanese, and it's a great opportunity to try something new.
Hollywood Studios, on the other hand, has some fun themed dining options like the Sci-Fi Dine-In Theater and Woody's Roundup BBQ.
Plus, if you're adventurous when it comes to food, Galaxy's Edge has a lot of fun and interesting food options that will test your senses!
In terms of drinks, both parks have plenty of alcohol options, but Epcot's World Showcase again takes the lead with its various cocktail, beer and wine selections from around the world.
I will say, though, I constantly crave the black caf cold brew from Kat Saka's Kettle in Galaxy's Edge!
Which park has the best character experiences?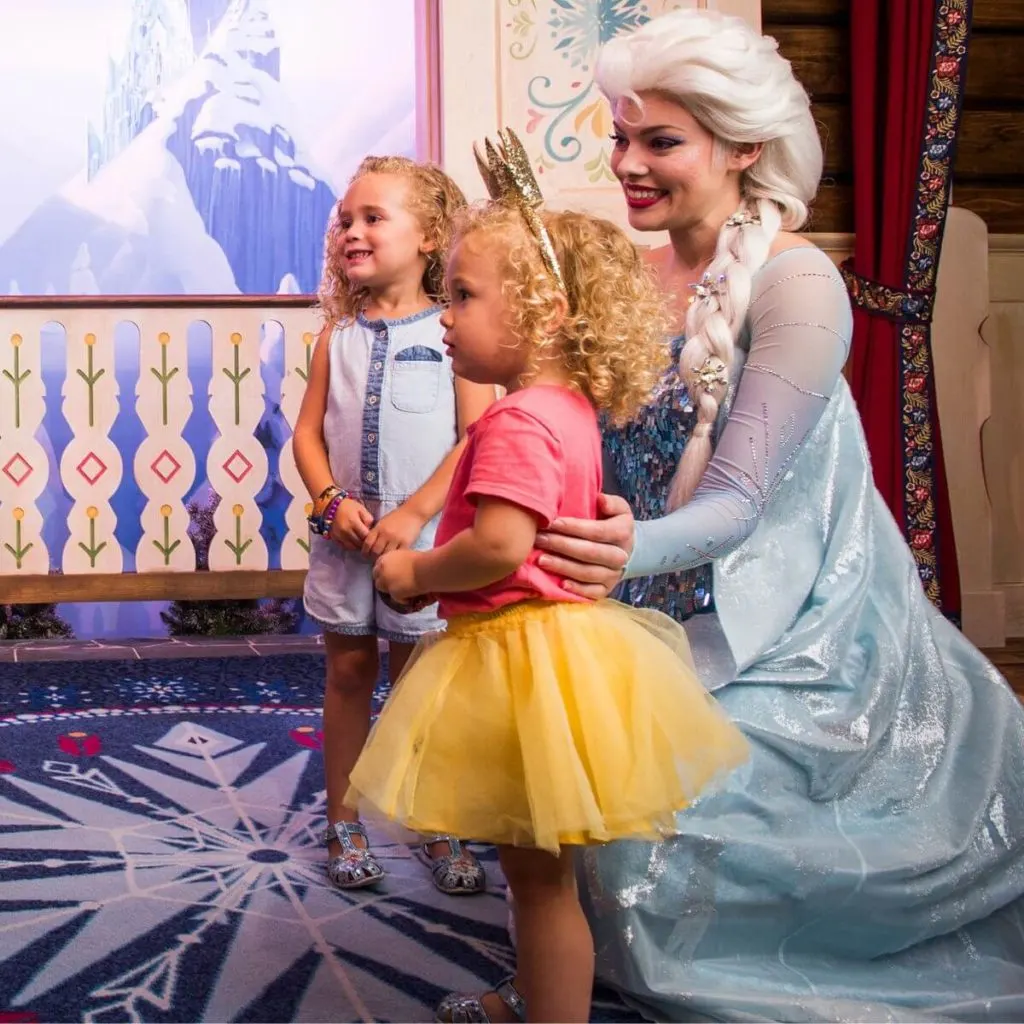 Both parks have plenty of opportunities to meet your favorite Disney characters, but Hollywood Studios has extra fun character experiences, like stormtroopers roaming Galaxy's Edge, as well as Mando and Grogu. Or you might run into the Green Army Men from Toy Story in Toy Story Land.
Plus, if you have toddlers, Hollywood Studios has the perfect character breakfast for you: Disney Junior Play & Dine Breakfast at Hollywood & Vine. We took my niece when she was in preschool and she had a great time meeting Doc McStuffins and Handy Manny!
Epcot, on the other hand, offers character meet and greets in most of the countries in the World Showcase, making it a great opportunity to take photos with characters you may not see elsewhere.
If you're looking to meet princesses and classic characters, go with Epcot. If you're into Toy Story, Star Wars, or have Disney Junior aged kiddos, make your way to Hollywood Studios.
Which park has the best parade?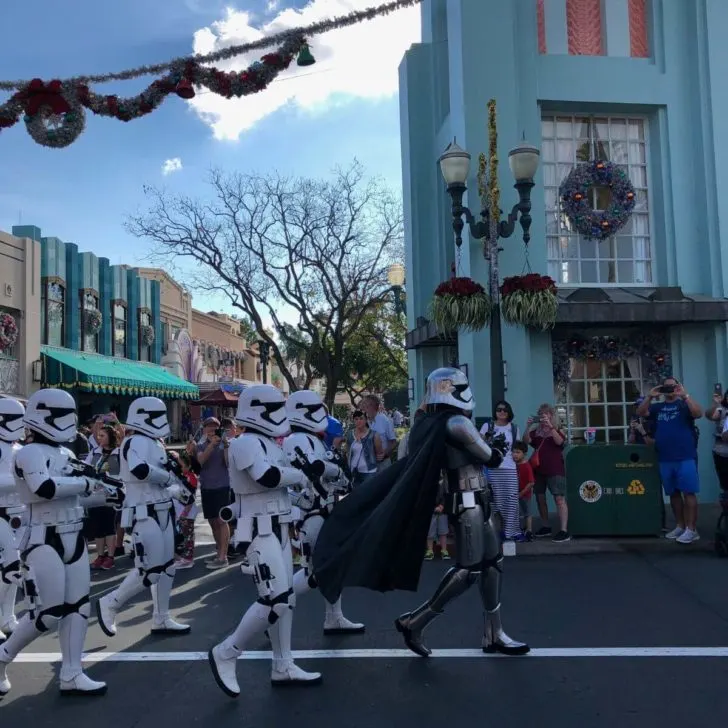 At the moment, neither park has a parade, cavalcade, or motorcade. Both used to have parades though, so perhaps one or both will bring 'em back in the near future.
Which park has the best nighttime show or fireworks?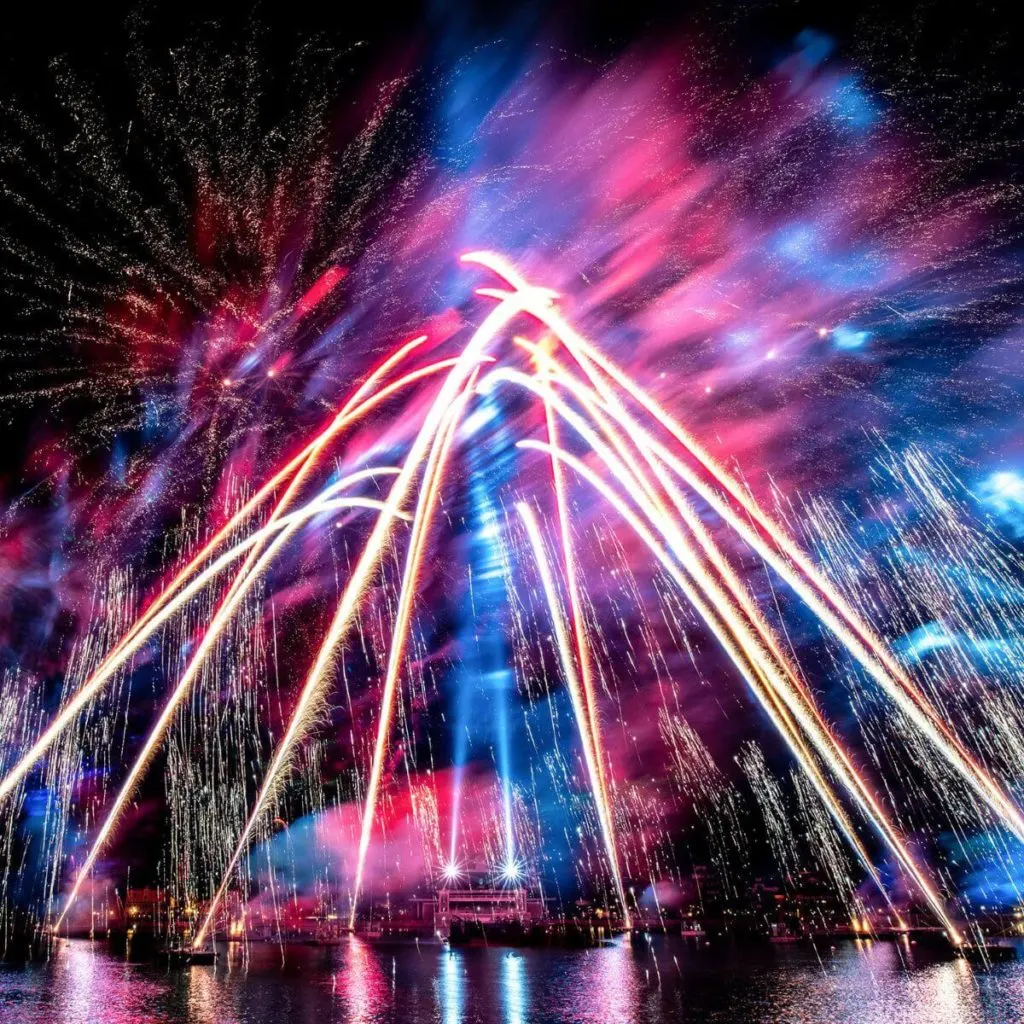 Epcot is currently showing EPCOT Forever for its nighttime show, but is working on a new one with an unknown premiere date. Hollywood Studios has Fantasmic!, which is more of a stage show with minimal fireworks.
Personally I'm a big fan of Fantasmic! I find it more entertaining, plus there's seating, so you can rest your feet after running around all day. So I'm going to give this one to Hollywood Studios.
We'll see if my opinion sticks once Epcot's new show debuts! Although if Hollywood Studios also brings back its Star Wars fireworks show, that'd give it double the fun when it comes to nighttime shows – and you can't beat that!
Which park has the best souvenirs?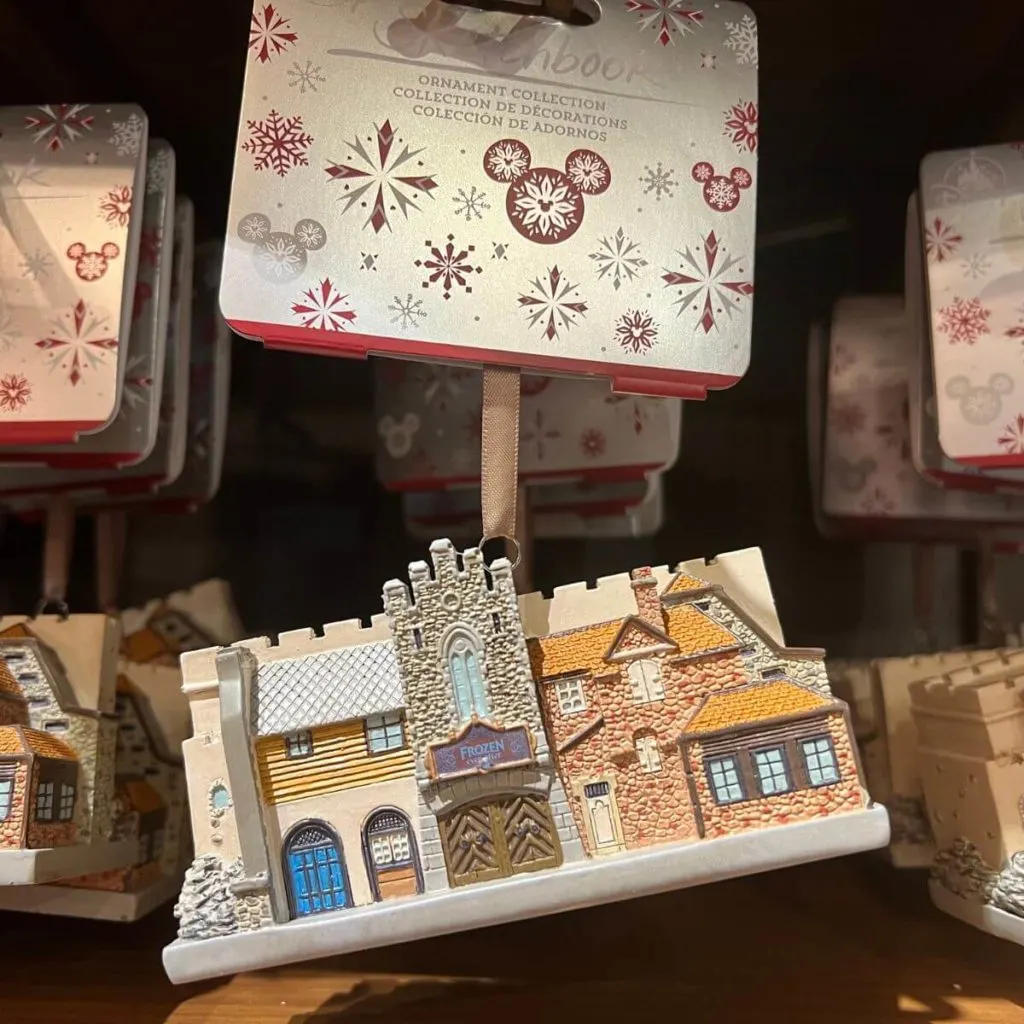 This is a tough one to call!
On one hand, Epcot has a ton of unique souvenir options thanks to the World Showcase, where you can buy goods from different countries, whether it be clothing, jewelry, snacks, etc.
However, Hollywood Studios has a few special experiences that double as an activity and a souvenir: Savi's Workshop and Droid Depot.
At Savi's Workshop, guests can build their own lightsaber – how freaking cool! The experience is $249.99 plus tax. Pricey – but for a Star Wars fan, worth it!
Another unique experience is building your own droid at Droid Depot. There's even a little area in Galaxy's Edge where you can play with and test out your droid! This experience costs $119.99 plus tax.
As a Star Wars fan, I'm going to give Hollywood Studios the edge here. Coupling entertainment with a souvenir is so fun!
But of course, if you're not a Star Wars fan, then Epcot might be a better bet for a unique souvenir for you.
While this post is updated regularly, availability, dates, hours, and prices are subject to change at any time.
Which park has the best special events?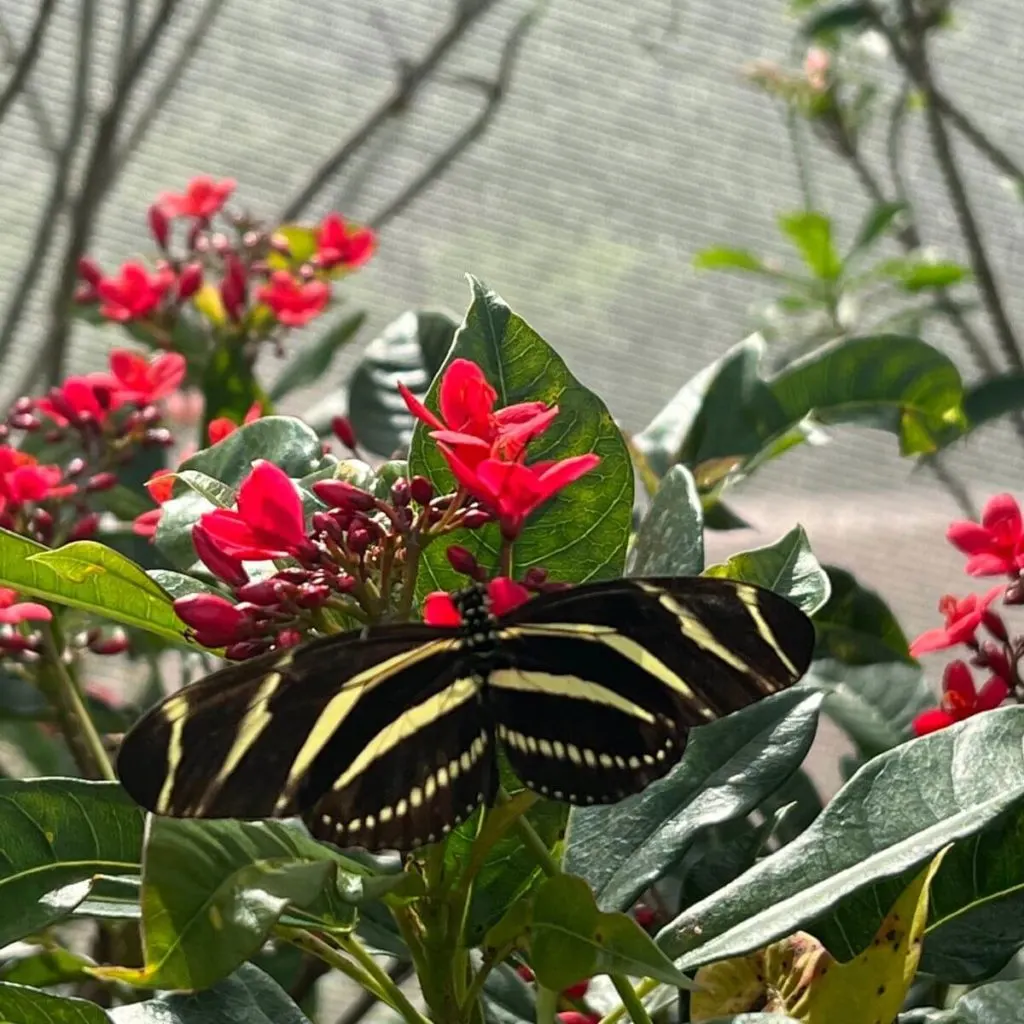 Both parks offer seasonal events like the infamous Epcot festivals, as well as special after hours events, like Villains After Hours at Hollywood Studios.
However, the themed after hours events at Hollywood Studios haven't come back since before the pandemic.
I'm hoping the Villains After Hours event comes back this Fall after, plus it'd be so fun to see them bring over Star Wars Nite from Disneyland!
I love the Epcot festivals, but since they are just part of the Epcot park experience, rather than a separately ticketed event, they don't feel as exclusive or special as the ones at Hollywood Studios.
But they are more fun than the plain Jane after hours event, which is available at both Hollywood Studios and Epcot.
I'm gonna give this one to Epcot given that the special events at Hollywood Studios are pretty lackluster at the moment. But that could easily change!
In the meantime, check out these guides to the Epcot festivals to help you plan your day or decide when to go!
When it comes to Epcot vs Hollywood studios, which one wins for you?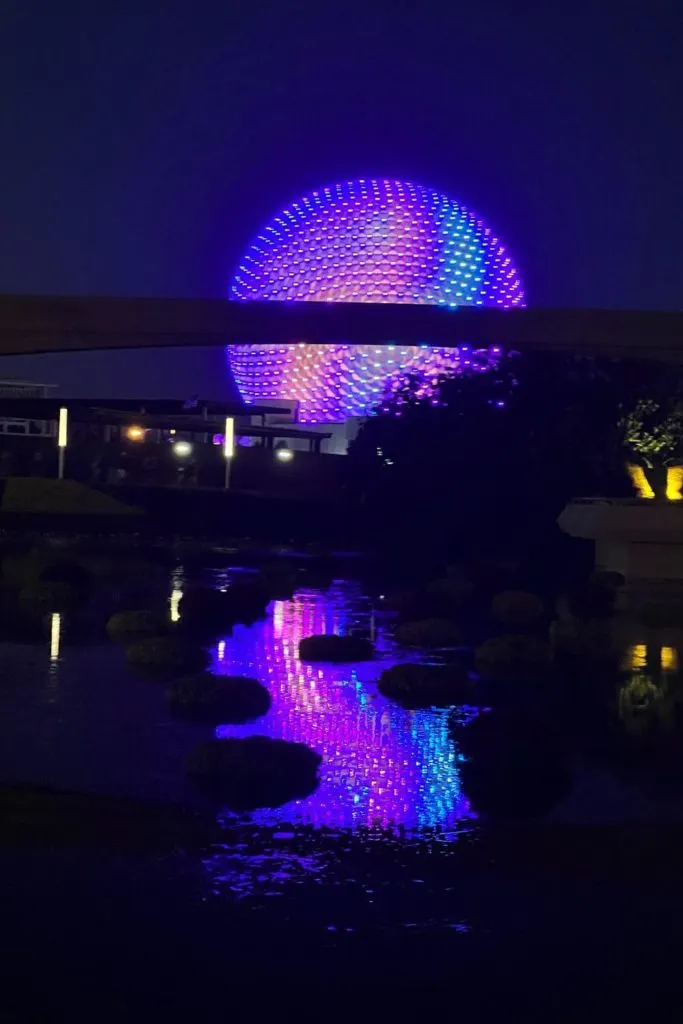 Both Epcot and Hollywood Studios have their strengths and weaknesses, and ultimately, your choice depends on your personal preferences.
Whether you're looking for cultural experiences, thrill rides, character meet and greets, or nighttime shows, both parks have something to offer.
So why not visit both and experience the best of both worlds? No matter what you choose, you're sure to have a magical time at Disney World!
Next up, check out my other Theme Park Showdown posts to help you plan your day at Disney World: