Not sure which Disney World theme park to visit next between Epcot or Animal Kingdom? I totally get it – with so many great things to do, it's tough to decide which one to prioritize (or, dare I say it – skip).
That's why today I'm going to compare two of my favorite parks at Disney World: Epcot and Animal Kingdom.
I'll dive into details about transportation, early entry, rides and attractions, food and drink, character experiences, parades, nighttime shows and fireworks, souvenirs, and special events.
So buckle up and get ready to find out which park comes out on top for Epcot vs Animal Kingdom!
Which park has the best transportation options?
When it comes to transportation, Epcot has an edge over Animal Kingdom.
The Disney Skyliner and ferry boats connects Epcot to select resorts and Hollywood Studios, plus is has direct bus service to and from the resorts not on the Skyliner. In addition, Epcot is connected to the Magic Kingdom via monorail.
Animal Kingdoms' only free transportation option are the resort buses – no ferry, monorail. or Skyliner. Perhaps this will change in the future if they ever expand the Skyliner, though!
What's rope drop and early entry like at each park?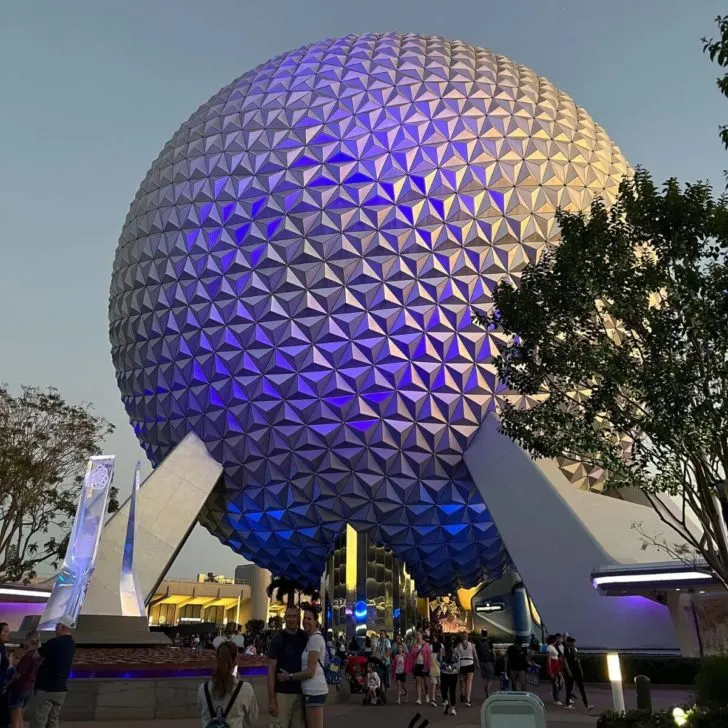 Both theme parks offer early entry for ticket holders, but in my opinion, getting to the parks super early is really only worth the effort for Animal Kingdom.
Early entry at Animal Kingdom can help you tick off some big ticket attractions like Flight of Passage, Na'vi River Journey, Kilimanjaro Safari, and Expedition Everest often before lunch rolls around!
If you have your heart set on going on Frozen Ever After or meeting Anna & Elsa at Royal Sommerhus and don't want to wait in long lines, then perhaps early entry at Epcot will be worth it for you.
The only other attraction that has consistent long lines is Remy's Ratatouille Adventure – but you can purchase a lightning lane for that. If it were me, I'd rather pony up the cash than get up early on vacation!
Which park has the best rides and attractions?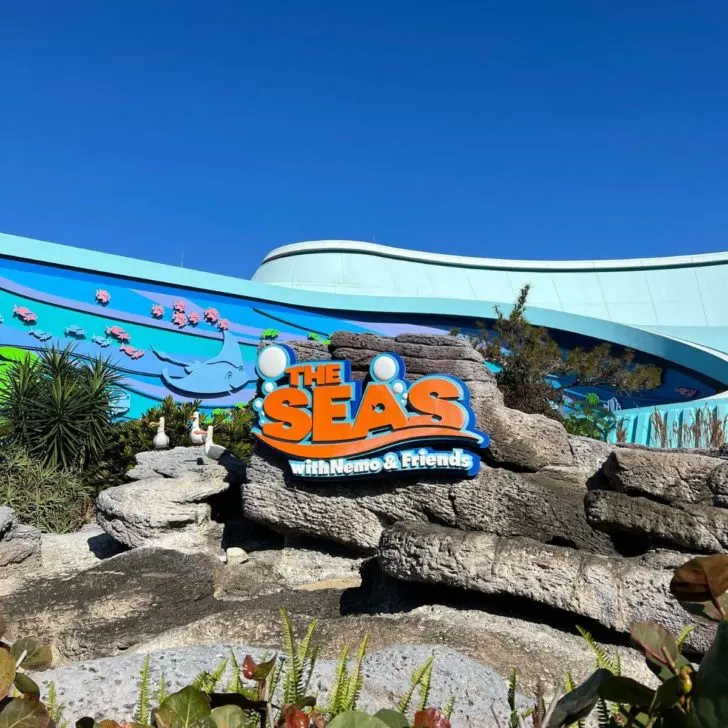 When it comes to rides and attractions, it's a close tie between the two parks.
Epcot's lone roller coaster, Cosmic Rewind, is my absolute favorite ride between all four parks, and I highly recommend trying it at least once.
It's currently available via virtual queue or lightning lane only, so you can't just line up. Personally I don't mind the virtual queue system – other than having to request it right at 7 AM or else it will "sell out."
There's also Soarin', Test Track, Living with the Land, and a plethora of travel and cultural films about many of the countries represented in the World Showcase.
All that said, despite my favorite ride being at Epcot, I think Animal Kingdom has a slight edge when it comes to attractions.
Flight of Passage is my second favorite ride – and the whole Pandora land is absolutely stunning, especially at night. It used to be my top ride before Cosmic Rewind came along.
The Expedition Everest roller coaster is also tons of fun – and I love that it has a single rider line!
Not to mention the Kilimanjaro Safari, where you can see animals like giraffes, hippos, and lions roaming free on the savannah.
I hope Animal Kingdom expands in the future with more nature and wildlife focused attractions. Plus I'd like to see them expand their operation hours so that guests can experience Pandora at night year round and not just in the Summer months.
Overall, if you're looking for more of a thrill rides kind of day, definitely go with Animal Kingdom. For more mild rides, head to Epcot (but avoid the rides in the World Discovery neighborhood).
Which park has the best food and drinks?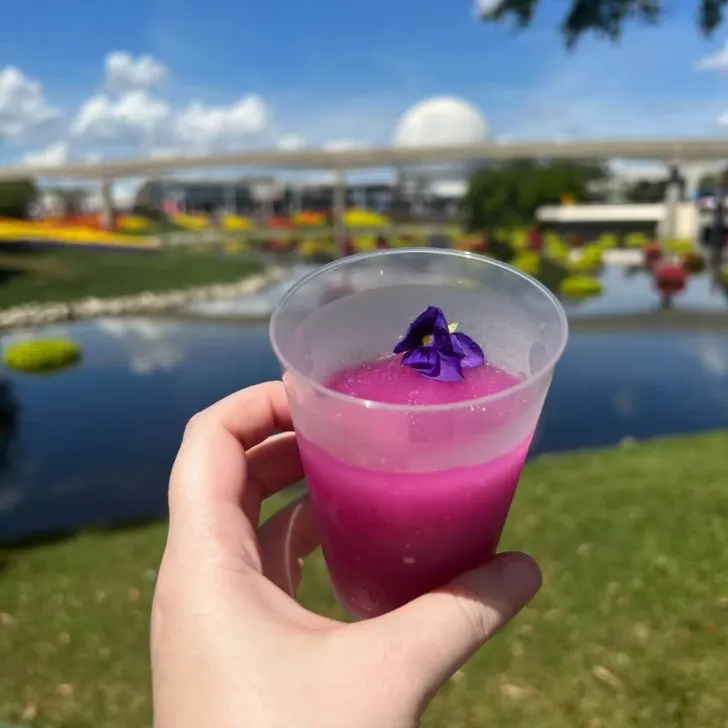 Usually Epcot wins out compared to the other parks when it comes to food and drink. However, for me, it's a tie!
I love the variety of cuisines you can sample at Epcot, especially when there's a festival going on. The La Cava avocado margarita in Mexico, caramel treats in Germany, fresh pasta and pizza in Italy, crispy fish and chips in the UK, and crepes in France are just a few of the options to look forward to at Epcot.
However, Animal Kingdom definitely gives Epcot a run for their money in this category!
Animal Kingdom also has a lot of variety, as well as some inventive options over in Pandora.
The night blossom slushie at Pongu Pongu in Pandora is a must-try.
I also recommend the buffalo chicken chips at Trilo-Bites, grilled corn on the cob with African spices at the Harambe Fruit Market, pretty much anything at Yak & Yeti, and of course, all the inventive pineapple Dole Whip sundaes at NAME.
Last but not least, both parks have character meals if that's your jam.
Epcot has a princess-themed character meal at Akershus Royal Banquet Hall in the Norway pavilion, as well as classic characters like Chip & Dale at Garden Grill.
While Animal Kingdom has a character meal with Donald Duck and other classic pals at Tusker House.
Which park has the best character experiences?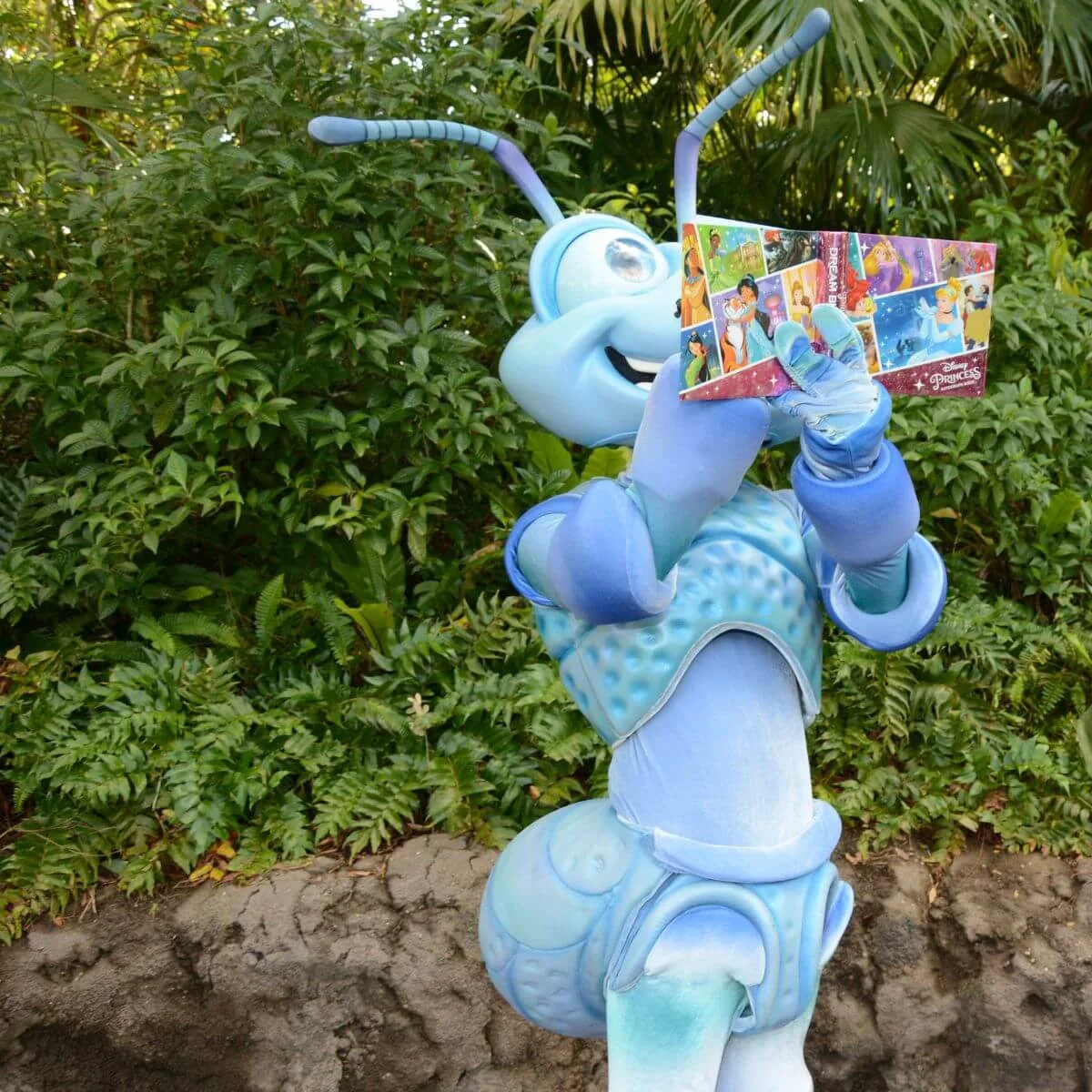 At the moment, Epcot has more character meet-and-greets, with plenty of opportunities to meet both princesses and classic characters, like Mickey and Minnie Mouse.
However, Animal Kingdom has a few unique character experiences, such as Moana and Kevin from Up. You can also meet Minnie and Mickey Mouse decked out in safari gear, as well as Chip, Dale, and Donald in fun dinosaur-themed gear.
However, they used to have more options and we hope they'll add back more soon – Russell and Dug from Up, Flick from A Bug's Life, Pocahontas, and Rafiki from The Lion King.
Which park has the best parade?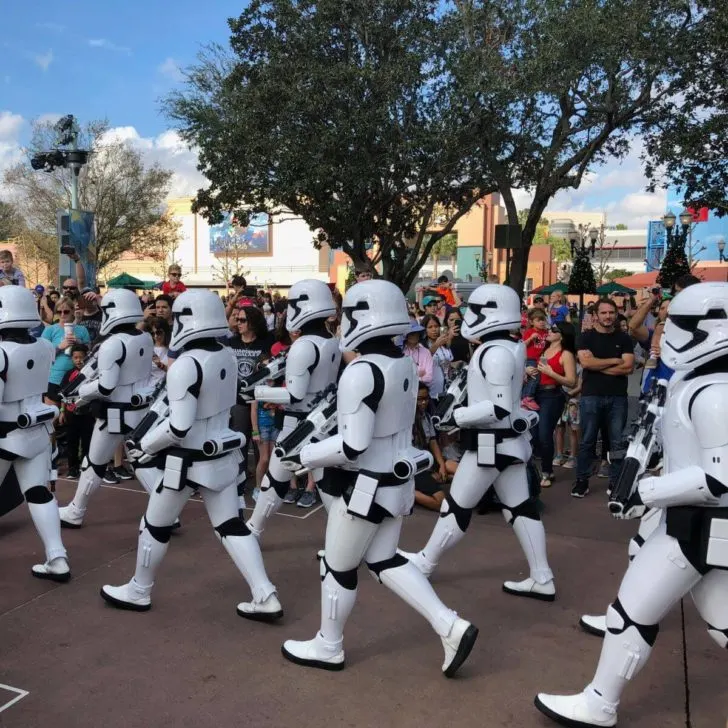 At the moment, neither park has a parade, but both have had one in the past. While I don't think Epcot necessarily has the layout for a full-on parade, it'd be nice to see something like they've done in the past with characters making the rounds.
The same goes for Animal Kingdom, which used to have Mickey's Jammin' Jungle Parade, but is currently without a parade.
I'd love to see that come back or perhaps something with characters – especially from Avatar! It'd even be fun to have Wilderness Explorers who have completed their badges participate; a reward in a way!
Which park has the best nighttime shows and fireworks?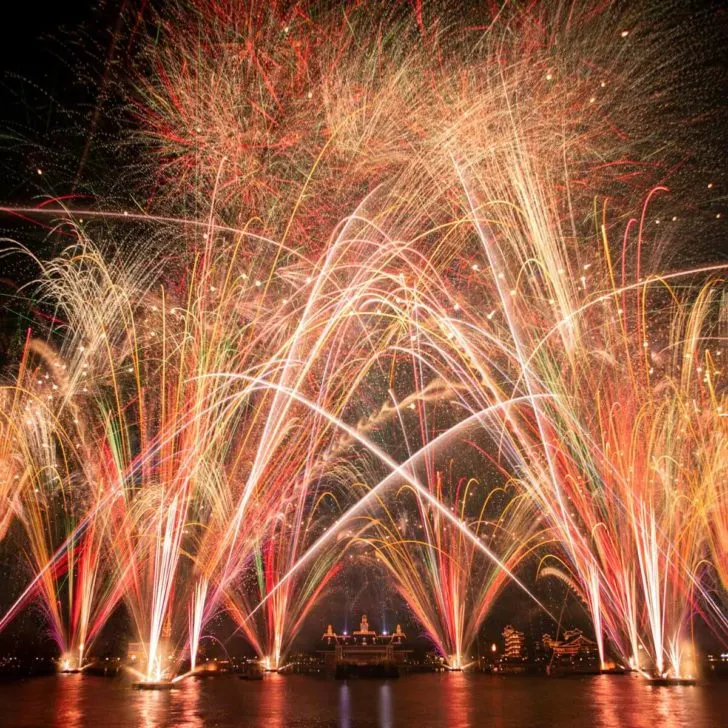 This is an easy category to judge as Animal Kingdom does not currently have a nighttime show.
They used to have a beautiful show called Rivers of Light, but it closed in favor of KiteTails, which is already closed.
Right now the riverfront stadium sits empty and seems to be a hotspot for napping toddlers. Although it does give a good spot to watch the flotillas, which are boats that float by with musicians and characters.
I'd love to see a nighttime show come back to this park. And if it's not obvious – there are no fireworks, as that would be too dangerous and scary for the animals that reside there.
So that leaves EPCOT: Forever, which is in place temporarily while Disney works on a brand-new nighttime show for Epcot.
Which park has the best souvenirs and gift shops?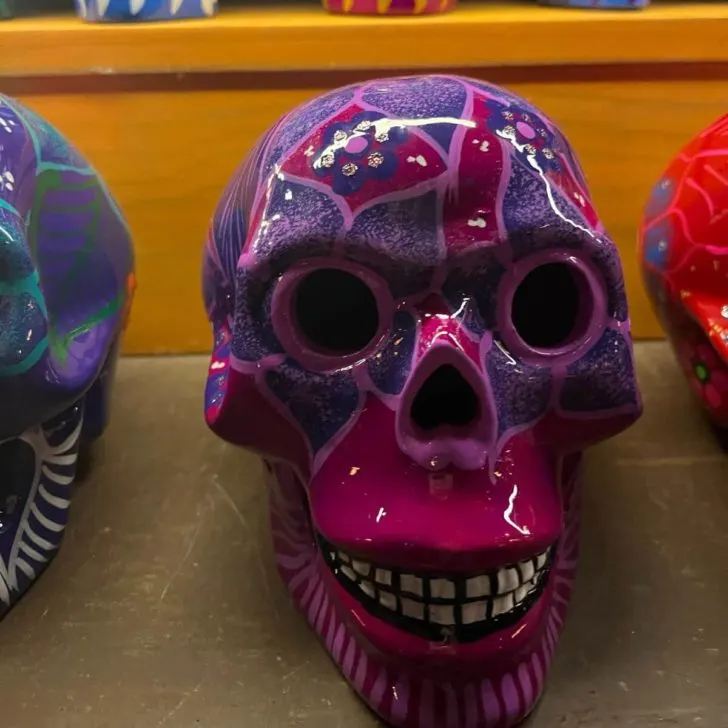 When it comes to park souvenirs, both Epcot and Animal Kingdom have a wide variety of offerings.
Animal Kingdom has some fun merch specific to Animal Kingdom Lodge and Pandora, while Epcot's World Showcase has authentic offerings from around the world.
That being said, Epcot's selection of merchandise is unmatched. From Epcot-themed clothing and home decor to international snacks and collectibles from all over the world, Epcot reigns supreme in the world of Disney shopping.
Which park has the best special events?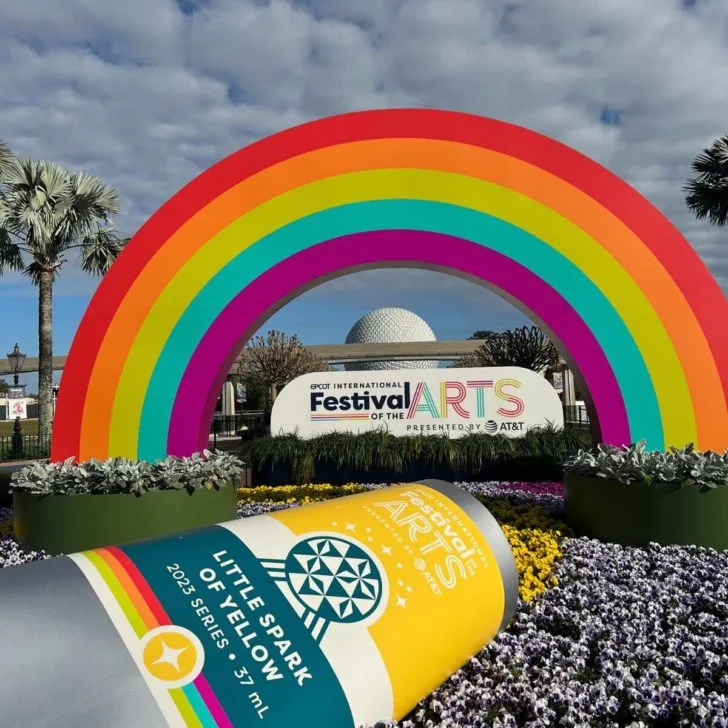 At the moment, Animal Kingdom doesn't have any special events.
In the past, they had a really fun runDisney event called Expedition Everest Challenge, which included a 5K race and scavenger hunt, as well as after hours access to the park.
I'd love to see some special events make its way to this park in the future. As it stands, this park has such limited hours with no nighttime attendance. Surely Disney could do something to make it more appealing!
Epcot has its seasonal festivals, which pretty much run back-to-back throughout the year. They do not require a separate ticket (apart from general theme park entry), which can be a plus as you don't have to spend extra money to attend.
Here are all the festivals they run thus far:
When it comes to Epcot vs Animal Kingdom, which park do you choose?
When choosing between Epcot and Animal Kingdom, it all depends on your priorities.
Both parks have exceptional offerings, but it's difficult for one to come out on top.
Bottom line? If you're a foodie or travel lover, Epcot is your ultimate destination.
Meanwhile, if you're an animal and nature lover, Animal Kingdom will be your happy place.
Ultimately, the best bet for a Disney World vacation is to visit both parks and experience the magic for yourself!
Next up, check out my other theme park showdown posts:
---
About the author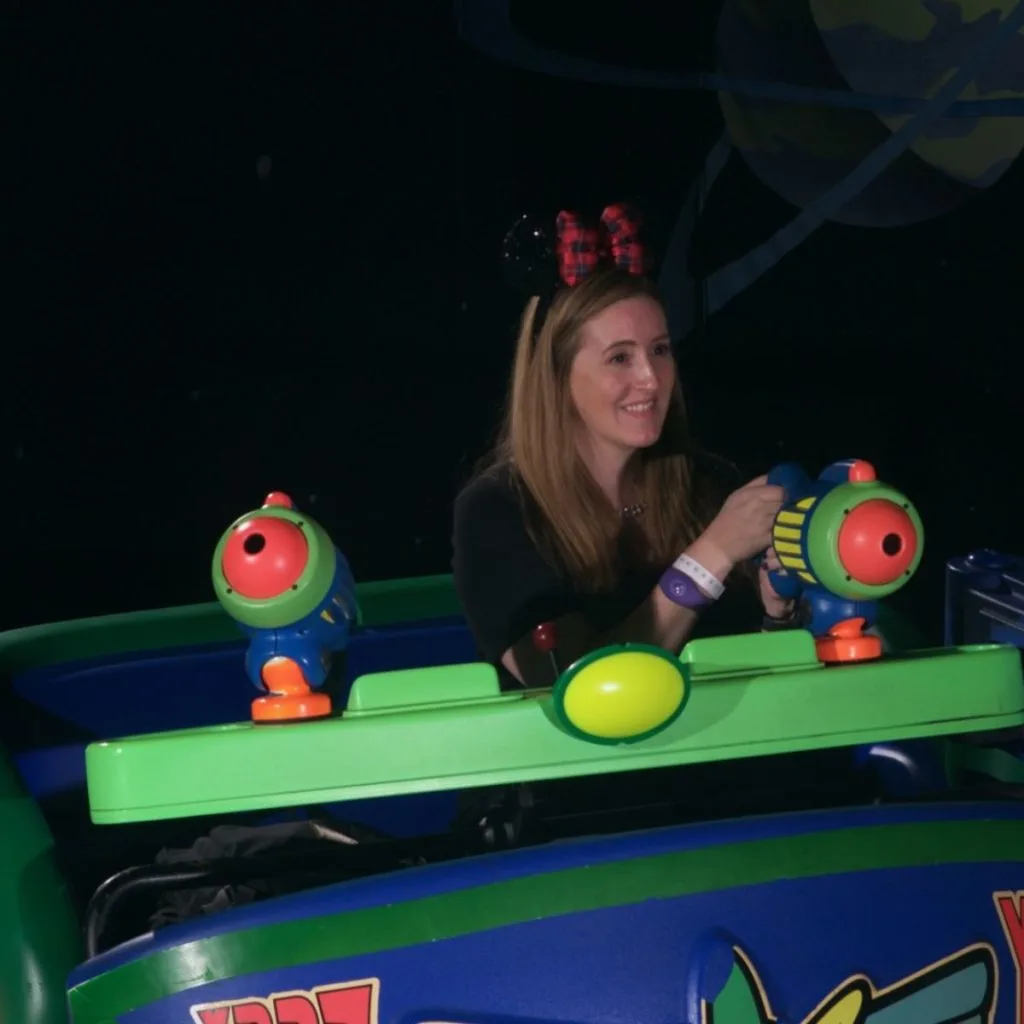 Meg Frost is the creator of The Park Pixie, where she covers Disney World, Disney+, and Disney fandom.
She holds an M.A. in Journalism from Northeastern University and B.S. in Communication & American Studies from University of Miami.
---