Disney World is known for being a magical place for kids and adults alike. But what about teenagers?
While they may have once enjoyed meeting their favorite Disney characters, they've likely moved into a stage where they think that's boring or embarrassing.
So, where should you take them? In this guide, I'm breaking down the best Disney park for teenagers.
I'll take a closer look at what each park has to offer and highlight the pros and cons of visiting each one with teens.
By the end of this post, you'll have a better idea of what the best Disney parks for teenagers are, or at least which are best for your teen(s).
Animal Kingdom for teenagers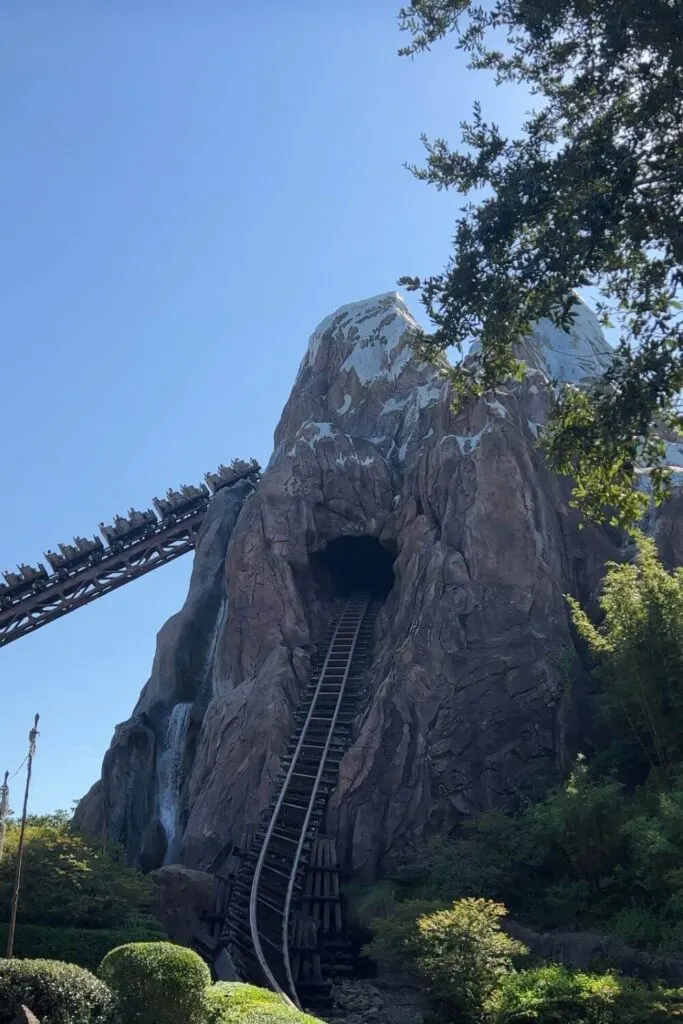 First up is Animal Kingdom, the zoological theme park. This park is perfect for teenagers who love animals (obviously), but also thrill rides.
Disney's Animal Kingdom has some of the best rides in all of Disney World, including Avatar Flight of Passage and Expedition Everest.
On a recent visit, I overheard a group of teen siblings excitedly telling their parents that they had just went on Expedition Everest 4 times in a row.
If you rope drop this park or show up an hour or 2 before closing, your teen will definitely have a chance to do this, as lines for this ride tend to be low enough to do so!
Plus, the Kilimanjaro Safaris are a unique experience that many teenagers will really enjoy – perhaps even more than when they were toddlers!
However, the downside of Animal Kingdom is that it's not as jam-packed with rides and attractions as some of the other parks.
So, if your teenager isn't into animals or thrill rides, they might find this park a bit lacking.
Luckily, Disney recently announced that they are planning an expansion here, where DinoLand would possibly be replaced with Encanto and Indiana Jones themed attractions.
Lastly, the food at Animal Kingdom is fabulous, but if your teen is still in a "chickie nuggies" stage or a picky eater, they'll have plenty of options for sustenance, although not as much as say, Magic Kingdom.
For more tips, check out my post about the best rides and attractions at Animal Kingdom.
Epcot for teenagers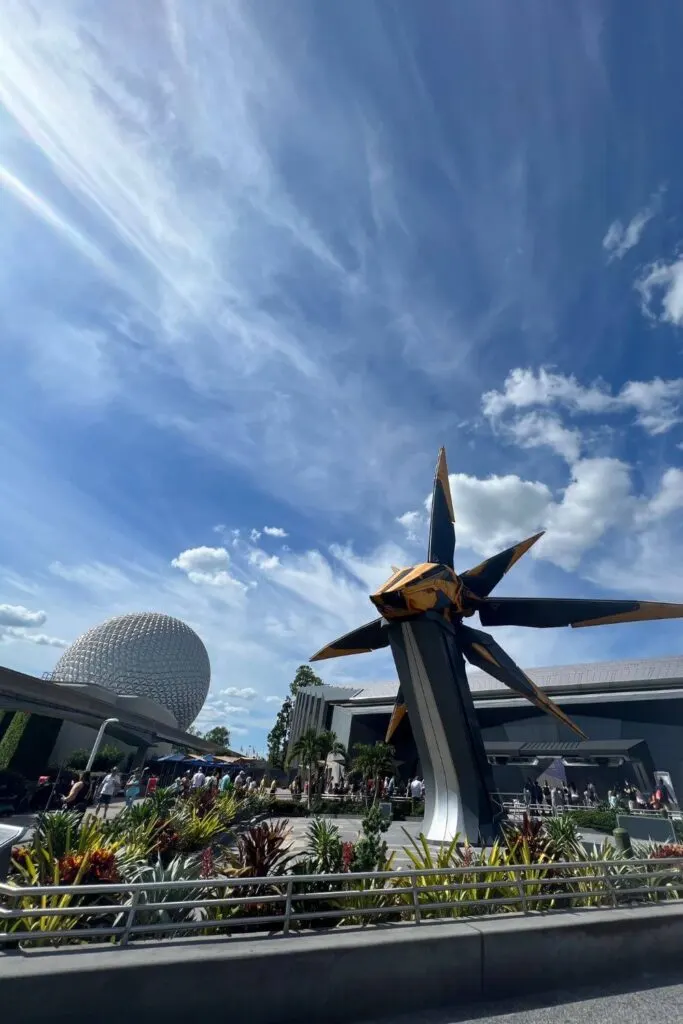 Epcot is often overlooked by families with teenagers, but it shouldn't be! This park is home to some seriously cool experiences that are perfect for teens.
The World Showcase is a great way to experience different cultures and cuisines, while the rides (like Test Track and Mission: SPACE) are some of the most thrilling in all of Disney World.
Plus, with the addition of the new Guardians of the Galaxy: Cosmic Rewind ride, Epcot is only going to get better for teenagers.
The only downside? Epcot can be a bit too educational-leaning for some teenagers. They might feel like they are still at school after watching too many cultural films back-to-back.
Then again, if they are into any of the topics that Epcot focus on, they'll surely enjoy this park.
For example, teens that are into agriculture, cooking, or gardening would love the Behind the Seeds tour of the Living with the Land attraction.
Basically, as long as you balance things out and let them take the lead on what they want to do, your teen(s) will have a great time.
For more tips, check out my post about the best rides and attractions at Epcot.
Hollywood Studios for teenagers
Hollywood Studios is a park that's really come into its own over the past few years.
With the addition of Star Wars: Galaxy's Edge and Toy Story Land, there's now plenty to do at this once-forgotten park.
For teenagers, the rides at Hollywood Studios are some of the best in all of Disney World, especially if they are into Star Wars or are feeling nostalgia for their kiddo-years (Toy Story Land).
Plus, if they like thrill rides, they will LOVE Rock 'n' Roller Coaster, which is the only coaster that goes upside down at Disney World, and Tower of Terror, a classic thrill ride.
The downside? The lines for some of these rides can be brutal, so be prepared to wait or to pony up for Genie+ or an after hours event.
For more tips, check out my post about the best rides and attractions at Hollywood Studios and best snacks at Hollywood Studios.
Magic Kingdom for teenagers
When people think of Disney World, they usually think of Magic Kingdom, considering it was the first park that opened.
A lot of people think teenagers won't love this park since it's so good for toddlers and young kids, but the reality is, you just need to change your strategy and usual itinerary to keep teens interested!
First up, if they like thrill rides, definitely prioritize Seven Dwarfs Mine Train, Space Mountain, Big Thunder Mountain, and TRON, 4 super-fun roller coasters.
Next year, there will also be the new Tiana's Bayou Adventure water ride, which teens are sure to enjoy, especially on a hot day.
And let's be honest, if they've visited Disney World before, they might feel nostalgic for rides and attractions they enjoyed when they were younger, like Buzz Lightyear's Space Ranger Spin, Jungle Cruise, and the nighttime fireworks.
For more tips, check out my post about the best rides and attractions at Magic Kingdom.
Blizzard Beach & Typhoon Lagoon for teenagers
In addition to the 4 theme parks, Disney World is also home to 2 water parks.
Unfortunately, usually only one of them is open at a time, while the other undergoes maintenance or refurbishment, which is why I'm grouping them into a single section.
In my opinion, most teens love water parks. The water slides are like thrill rides, but splashing in the water is also a chance to still be a bit of a kid.
Some teens hate them, though, so keep your kids' interests in mind as to whether it's worth penciling in time here.
Also, if they enjoy pool time, but not so much the water slides, it makes more sense to just hang out at your resort instead.
So which one is the best Disney park for teenagers?
As usually, it really depends on what your teen is interested in, as well as what they aren't.
Have your teen check out some of my park guides linked above, as well as the Disney World website, so they can participate in the planning process.
Teen fickleness is a whole different kind of fickleness compared to toddlers. While kids in either of these childhood stages struggle with gaining independence, teens can obviously be trusted with more independence and want to gain more autonomy.
Let them take the lead a bit! By involving them in the planning process and having them help make decisions, they'll likely feel a sense of satisfaction, pride, and excitement.
At the end of the day, aside from helping choose which parks to visit, let them choose the rides to prioritize, as well.
In addition to the park-specific guides linked in each section above, you might also want to check out these posts:
---
About the author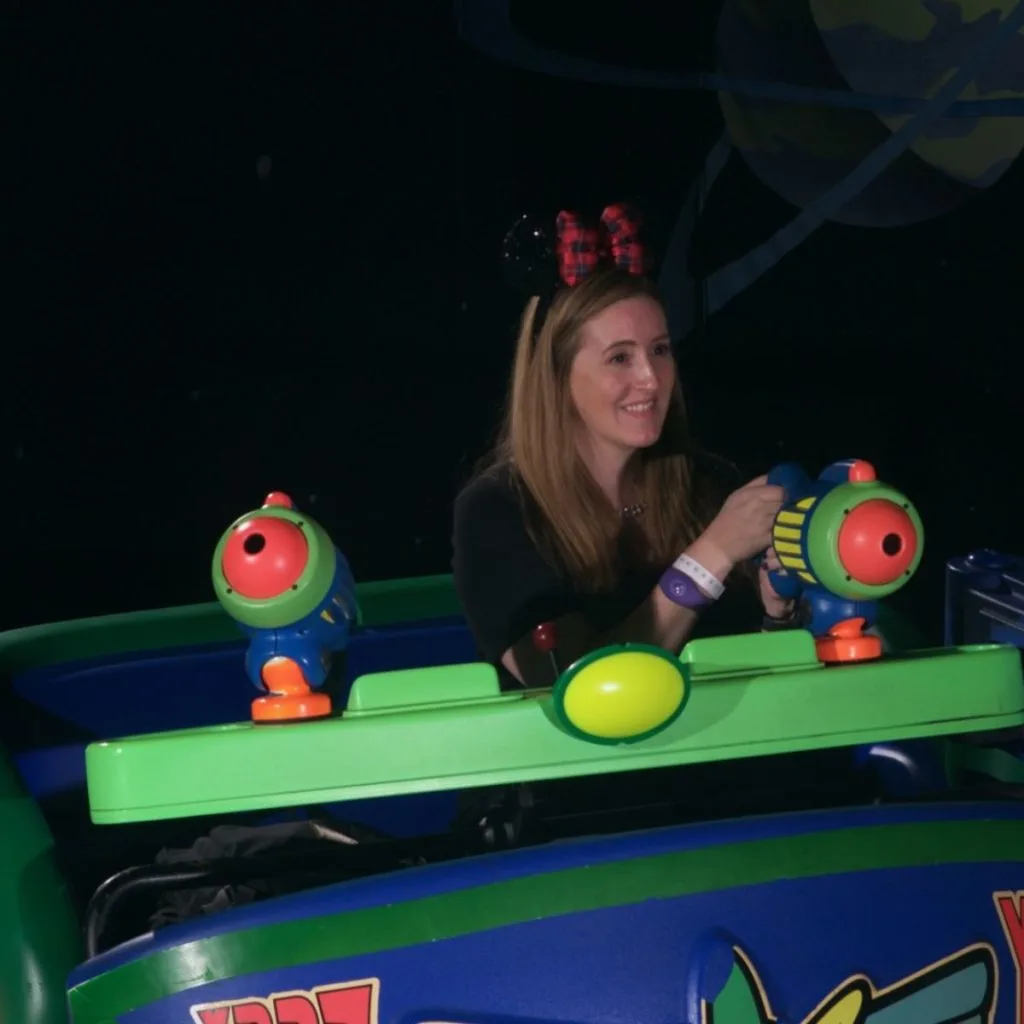 Meg Frost is the creator of The Park Pixie, where she covers Disney World, Disney+, and Disney fandom.
She holds an M.A. in Journalism from Northeastern University and B.S. in Communication & American Studies from University of Miami.
---