Let's be real, taking a toddler to Disney World can be a bit of a gamble.
On one hand, the wonder and excitement in their eyes as they meet their favorite characters and take in the magic of the parks can make you feel like a winner.
On the other hand, meltdowns and tantrums can quickly turn the day into a nightmare.
With a little preparation and planning, including choosing which parks to visit and which to skip, you can ensure your trip will be an unforgettable one.
So, which Disney park is the best for toddlers? I'm here to break down the pros and cons of each park so you can make an informed decision.
Disney's Animal Kingdom
First up, let's talk about Disney's Animal Kingdom.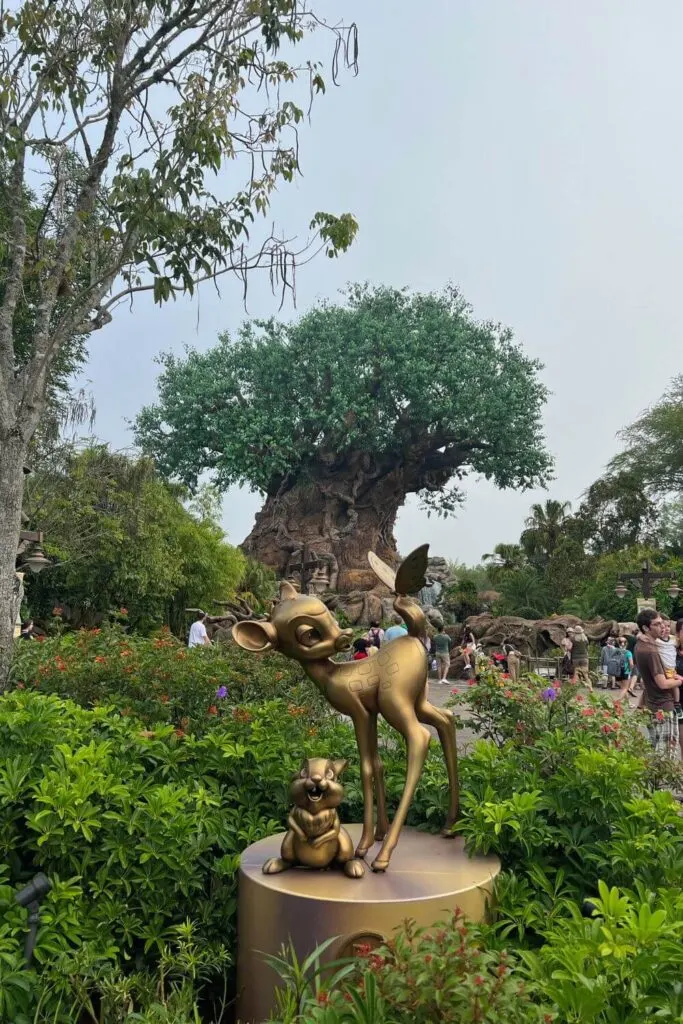 Part zoological park and part amusement park, Animal Kingdom is great for toddlers because it offers lots of hands-on experiences that your little ones will love.
For example, they can dig for fossils at the Boneyard playground or pet farm animals at the Affection Section in Rafiki's Planet Watch.
Child development experts say learning about and interacting with animals can be very beneficial during the toddler stage. For more information, visit this PBS Kids section about learning about animals with kids, which can be filtered for age-specific information.
However, if your child is easily frightened by animals, this park might be too much for them.
When my family and I visited Animal Kingdom when my niece was still a toddler, she was terrified of the animals at the Affection Section and made it VERY CLEAR that she wanted to leave.
So we did, but she still loved visiting the rest of the park. For her, seeing the animals close up was more than enough!
For more insight, check out my post about visiting Animal Kingdom with toddlers.
Disney's Blizzard Beach
Next, let's discuss Blizzard Beach, one of two water parks at Disney World.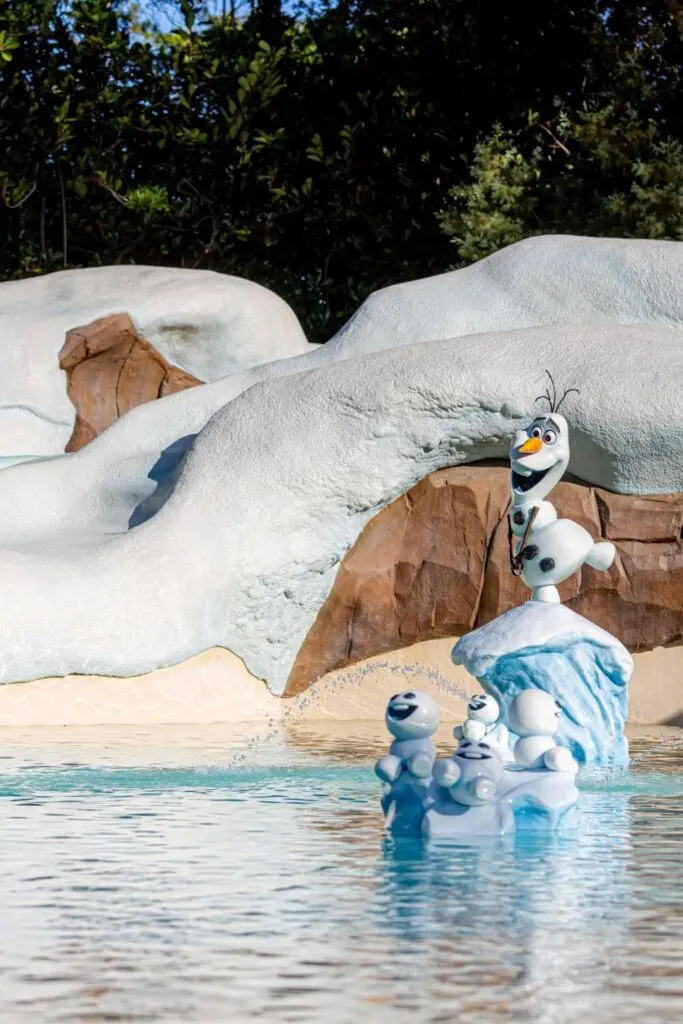 While this water park doesn't offer as many attractions for very young children, it does have a designated play area just for toddlers called Tike's Peak.
With mini-slides and splash pads, this is the perfect spot for your little ones to cool off from the Florida heat. It was also revamped recently to add a Frozen theme.
There's also a lazy river called Cross Country Creek and for daring tots, the Ski Patrol Training obstacle course.
Lastly, if you and your tot just want to swim and relax in the water, there's Melt-Away Bay.
Some of the water slides here don't have a height requirement, but in my opinion they aren't really for toddlers. Older ones might be interested if they can ride with an adult, though!
Epcot
Moving on to Epcot or as Walt Disney liked to call it, the Experimental Protocol Community of Tomorrow.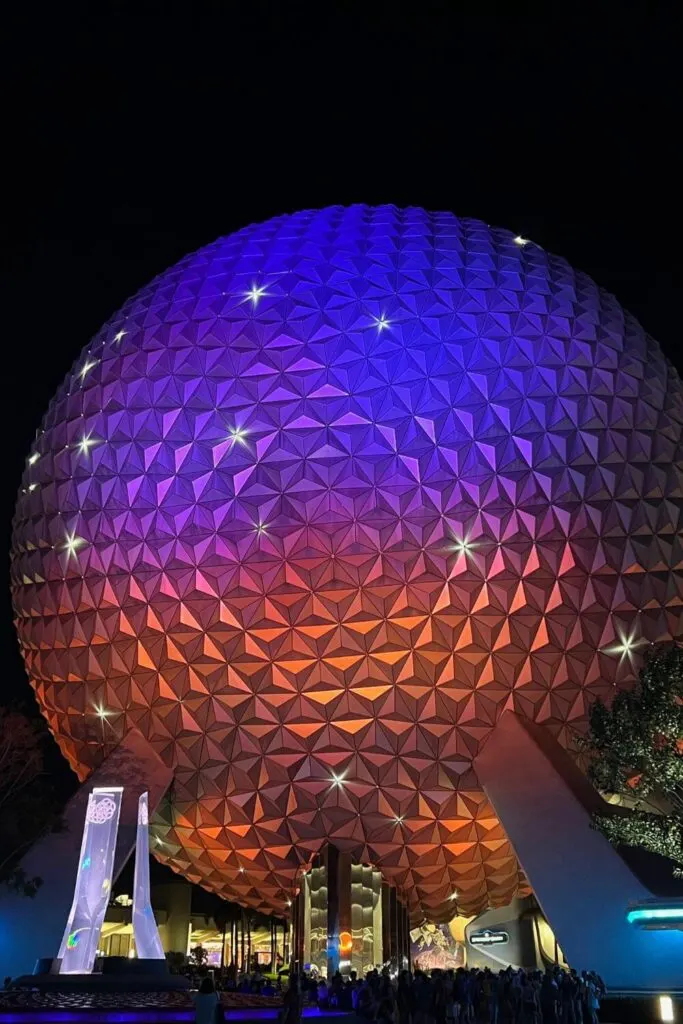 The park's World Showcase offers a great opportunity for your little ones to learn about different cultures and try new foods. Some pavilions even have character meet-and-greets associated with that country!
The Kidcot Fun Stops in each country allow children to create their own souvenirs while parents take a break from the heat.
Plus, I feel like a lot of toddlers enjoy a challenge and also ask a lot of questions – and this activity will definitely scratch that itch, so to speak.
Epcot may not offer many rides that are appropriate or interesting for toddlers, but there are a few, such as Frozen Ever After and Ratatouille.
My niece actually enjoyed Soarin', except for the jump scare parts, so we just covered her eyes when we knew there would be one!
For more insight, visit my post about visiting Epcot with toddlers.
Hollywood Studios
Now, let's talk about Hollywood Studios, home to Toy Story Land, Galaxy's Edge, and many other odes to movies and celebrities in general.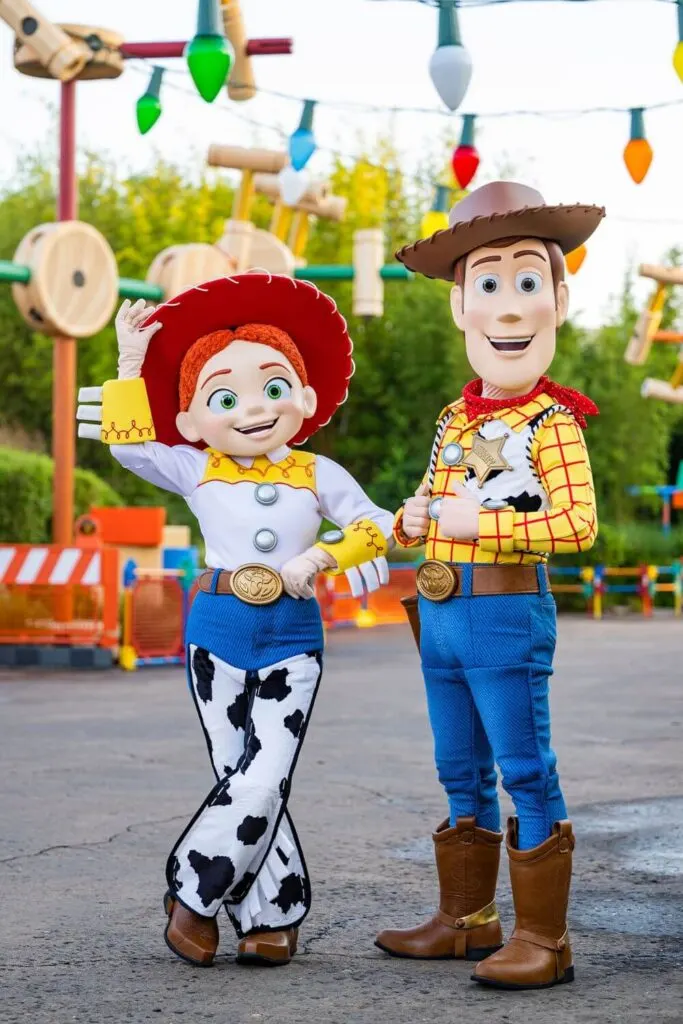 Toddlers will love seeing their favorite Pixar characters in Toy Story Land and competing in the Toy Story Mania Ride or blasting away on the Alien Swirling Saucers ride.
The Frozen Sing-Along is always a hit, as is the Beauty & the Beast stage show and Lightning McQueen's Racing Academy.
Additionally, Hollywood Studios has a lot of dark and loud attractions that may be overwhelming for some toddlers, and others that they just aren't tall enough for.
But with some planning, it might end up being your tot's favorite park! For more insight, visit my post about visiting Hollywood Studios with toddlers.
Magic Kingdom
Next, the first ever park at Disney World, the Magic Kingdom.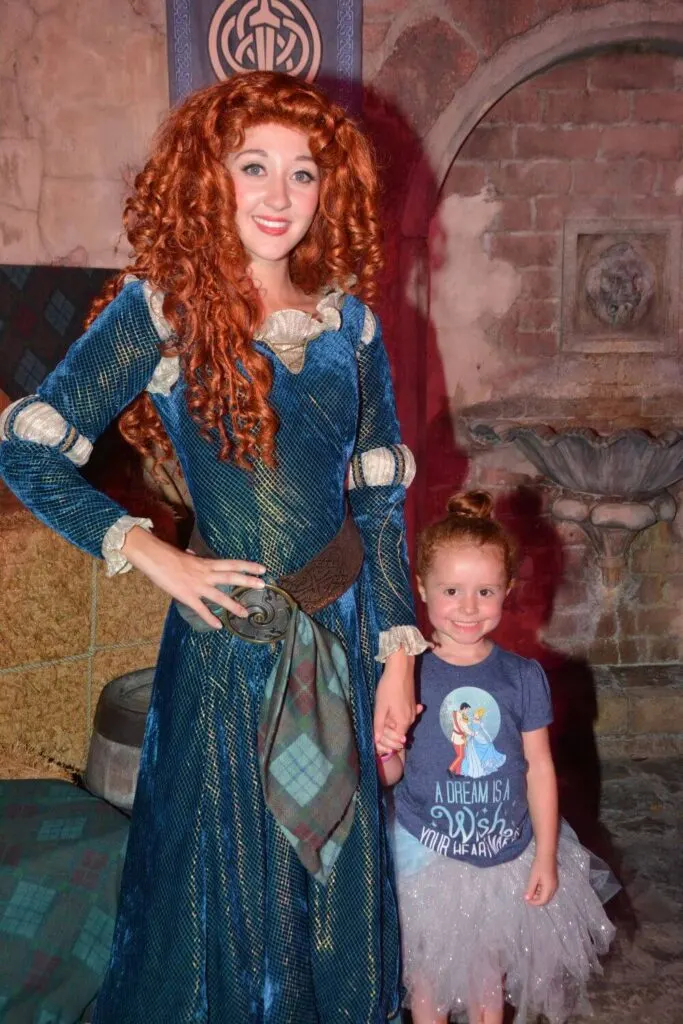 This park is always a top choice for families with toddlers thanks to classic attractions like Peter Pan's Flight and It's a Small World.
The park is also home to countless character meet and greets, making it easy for your little ones to get some face time with their favorites.
There's even an entire section of Fantasyland that is geared toward toddlers and preschoolers, with a splash pad, rides, and a souvenir shop filled with stuffies and t-shirts with their fave characters.
However, the popularity of the park means it can get crowded and lines for attractions can be long.
When we went, we purposely got tickets for Mickey's Not-So-Scary Halloween Party so we could enjoy a light crowd at least once while we were there. Plus, my niece really liked dressing up and the trick-or-treating.
For more insight, visit my post about visiting Magic Kingdom with toddlers.
Typhoon Lagoon
Finally, let's dive into Typhoon Lagoon, the second of two water parks at Disney World.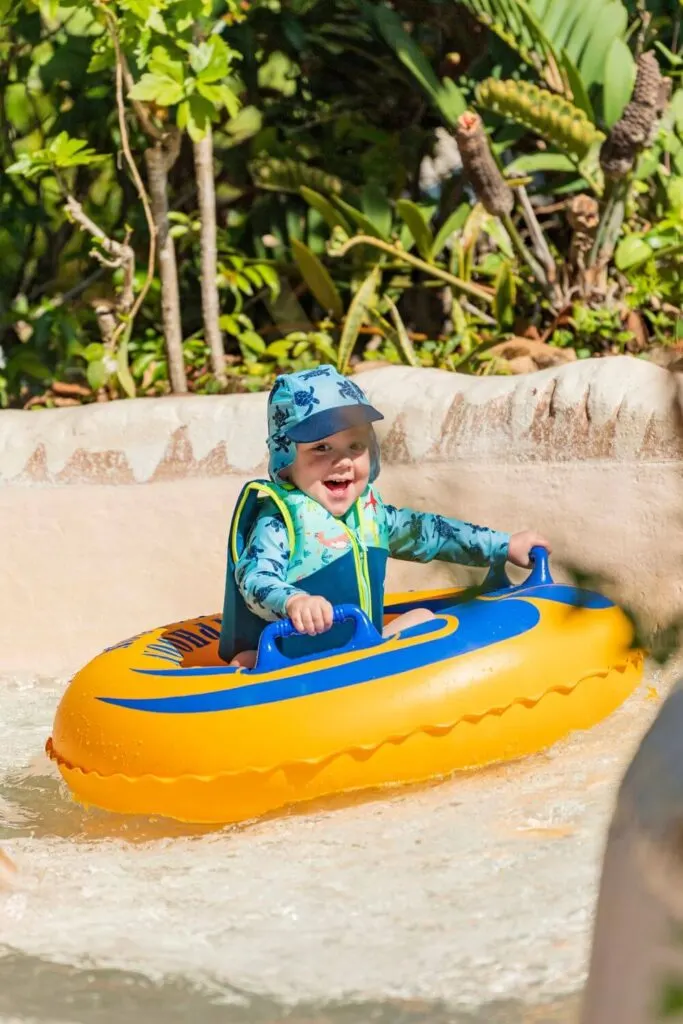 Typhoon Lagoon has a kiddie area called Ketchakiddee Creek, a water playground designed specifically for children under 48 inches tall, complete with mini slides, water jets, and a sandy beach for building castles.
The park also offers a lazy river called Castaway Creek for when you and your little one want to take things slow and just float around.
Adventurous toddlers might enjoy Miss Adventure Falls and the Bay Slides, which they would have to ride with an adult 18 or older.
However, similar to Blizzard Beach, most of the attractions at Typhoon Lagoon are aimed at older kids and adults, with larger, more intense water slides and a surf pool that might be too rough for toddlers.
Between the two water parks, it's a tie in my opinion, although perhaps Typhoon Lagoon has more water slide options for adventurous toddlers to try out.
Although usually only one of the two water parks is open at a time, so your choice might be more whether you should add a water park day or not.
So which Disney park is best for toddlers?
When it comes down to it, there is no one "best" Disney park for toddlers. Each park offers its own unique experiences and attractions that will appeal to different families and kiddos.
If it came down to a single park day, I'd go with Magic Kingdom to maximize the number of attractions for everyone in the group.
My second favorite is Animal Kingdom, if your kiddo is interested in animals – specifically interacting with them. But honestly, you can't go wrong with the other parks!
Overall, I recommend weighing your child's interests and personality against the pros and cons of each park before deciding which parks to add to your itinerary.
No matter which parks you choose, check out my post about Disney World with toddlers for general tips and tricks to make sure your visit is a memorable one.
Good luck and may the Disney magic be with you!
---
About the author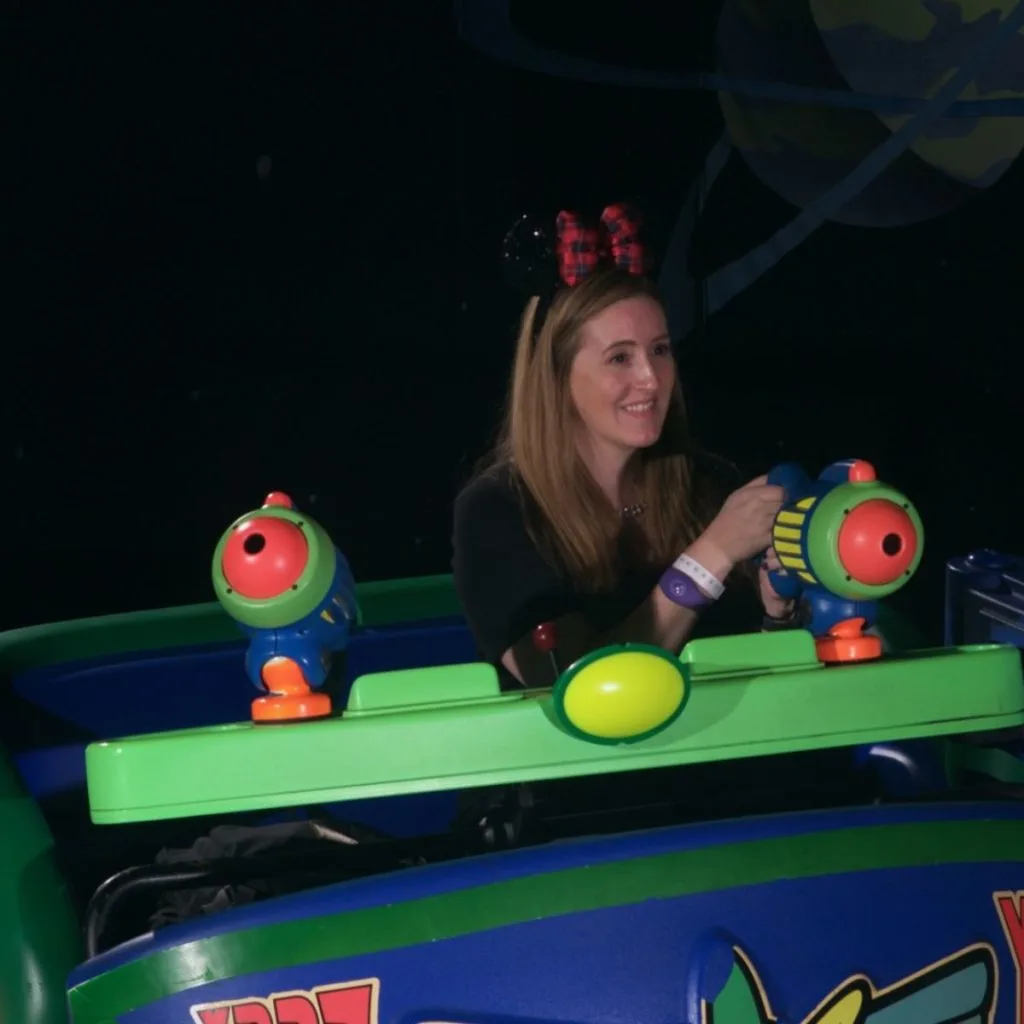 Meg Frost is the creator of The Park Pixie, where she covers Disney World, Disney+, and Disney fandom.
She holds an M.A. in Journalism from Northeastern University and B.S. in Communication & American Studies from University of Miami.
---